Welcome. I'm so glad you decided to be a part of the ThatOrganicMom Tribe! Achieving optimum health for you and your family is possible. I'm going to show you how to take baby steps to change your lifestyle to include healthier foods, natural beauty products, non-toxic cleaning methods, and a more natural home environment.
If you have tried making the transition to a more natural lifestyle and felt overwhelmed or had no idea where to start then you have found the right place! Learning to clean up our home, diet, and lifestyle is a process. One that is achieved by taking one baby step after another. I will share with you tips and tricks I used to simplify life, detoxify my home, achieve more happiness as a family and some amazing foods and recipes that your family will love!
I did not learn everything overnight, no one does. It is my goal to give you action steps that will set you on the path to living life with superior health. You can find more tips and random musings on my YouTube Channel: ThatOrganicMom. If you are curious how the name ThatOrganicMom came about, please read my series Branded For Life.
On this site, you will find articles, links, and videos that will help you achieve your goals. Plus plenty of recommendations to help you along the way. TOM Tribe Members have access to all the FREE Guides, and are first to know about giveaways and coupons, so make sure you sign up to stay in the loop before you scroll down to the 12 Steps!
Keep incorporating healthy lifestyle habits! Keep coming back as I add new tips and info weekly. I will continue to add links that will help you on your way to wellness! For now, scroll down the page for an overview of the 12 Steps!
Each of these steps can be found in more detail in each of my corresponding Guides,. Here is your roadmap:
12 Steps to Achieving Superior Health
Implement these steps at a pace that is comfortable for you. Some families do them one per month while some prefer to do them one per week. I have even met a few families who did them all at one time! Work at a pace that is right for your family.
I will try to convince you, then explain how to make that step happen, and finally, I will give you examples to show you what that would look like in real life.
The following menu plans work with the Trim Healthy Mama Cookbook which has many recipes using sugar alcohols.
Example: Replace sugary desserts and treats with fruit. Start experimenting with sugar-free desserts. Instead of a bowl of ice cream for dessert try a bowl of raspberries! Natures dessert is so delicious and so much better for you.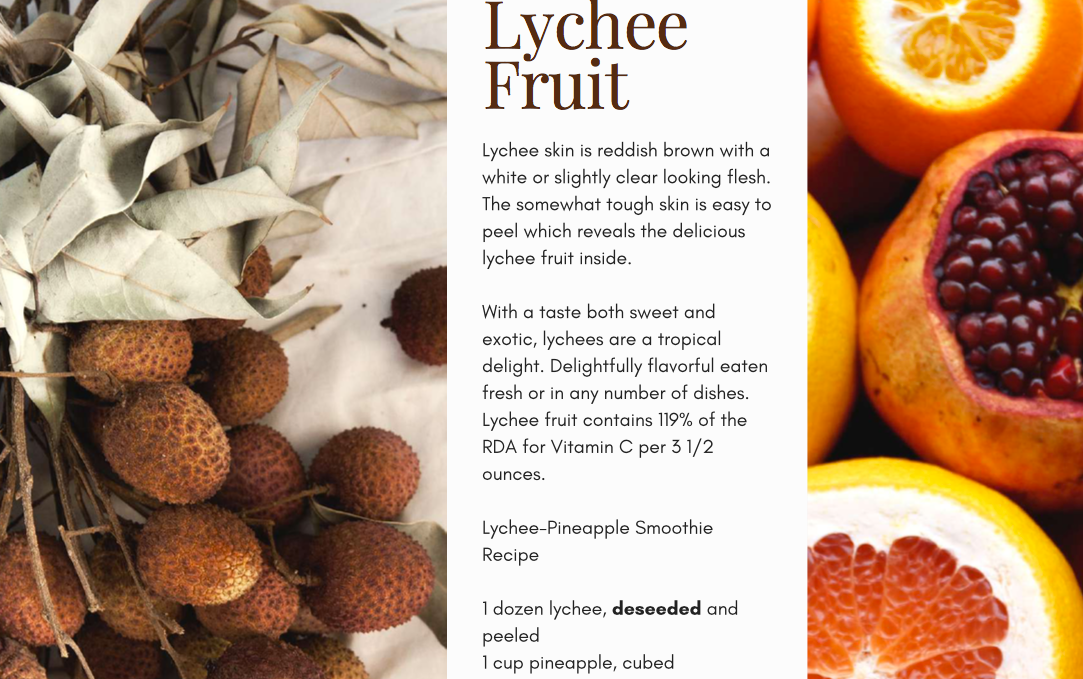 Replace fast food stops with meal prep, carrying snacks and planning ahead.
Convince me: Some schools do have a healthy lunch program, but most fall short. Don't take a chance with your children's health, know what they are eating at school.
How to make it happen: Pack your lunches if you work outside the home or even when you are running errands all day, pack your children's lunches if they go to school and you are able to do this. Start with one a week and build up to packing as many days as necessary. Plan meals, it will save you money on last minute calls to the local pizzeria and improve your health, reducing sick trips to the doctor's office. Check out my YouTube Channel to see my lunch packing videos. My daughter Ivy has been creating special food videos for teens that are really great. You can watch them at Ivy Wants Food.
Example: Simply print out a simple menu planner (Here are a few examples are of my blank menu planners, plus check out how I do it on Cozi)
Lunchbox Inspiration
Packing lunch for the one you love
Packing lunch 101
Packing lunch 102
Lunch ideas: Packing Lunch 103

Increase the number of good fats in your diet. Replace unhealthy oils and fats.
Convince me: Your brain is about 60% fat, it is thus important to increase your Omega 3 fats while at the same time reducing your intake of Omega 6 fats. Omega 6 fats contribute to heart disease, cancer, stroke, Alzheimer's, arthritis and more.
How to make it happen: Eat real butter, preferably grass fed. I buy Kerrygold butter at Costco. You can find a list of other items I buy from Costco here. Add avocados to your diet, they are truly amazingly healthy. Use coconut oil for in cooking, baking, desserts, smoothies, coffee and much more! Add extra virgin olive oil on salads to increase intake of healthy fats.
Example: Omega 3 fats: avocados, eggs, grass fed butter. Significantly reduce Omega 6 fats such as corn oil, canola oil, and other vegetable oils.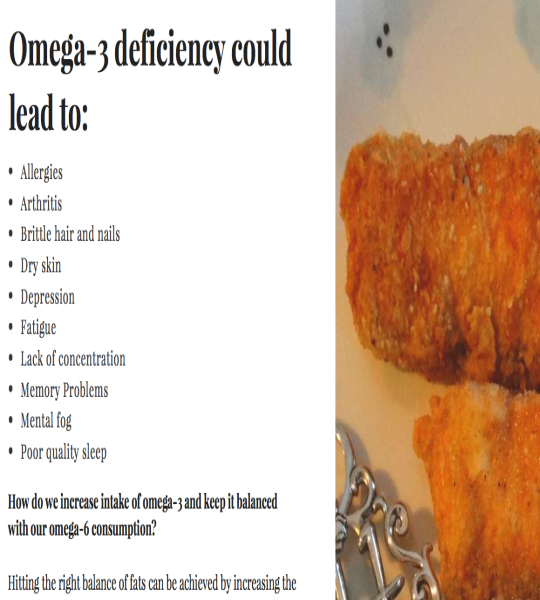 Focus on getting at least eight hours of sleep each night, going to bed and rising each day at the same time.
Convince me: Most people do not make a conscious choice to miss out on sleep. There are many life events that creep in on our sleep schedule. Occasionally, something will come up that will warrant missing a few hours of time in bed, however, this should never become the norm. So, guard the hours you schedule for sleeping!
How to make it happen: Most of us will sacrifice this precious commodity for many varied reasons over the span of our lives. It's important, however, not to make it a (bad) habit! Consistently getting an excellent night's sleep can make a huge difference in your health which is why I devoted an entire category to the subject of Good Sleep Hygiene.
Example: A bedroom oasis will help you get quality sleep, night after night! Hopefully, you spend at least a third of your day in your bedroom. If not, you should be! Having a peaceful oasis to go to when your work day ends and a calm spot to wake up in is one of the best gifts you can give yourself.
Limit screen time for yourself and your children and learn to optimize your sleep.
Convince me: Too much screen time suppresses the release of melatonin, a hormone produced by the body to help you sleep. It also increases the chance of coronary heart disease and can result in elevated cholesterol later in life. (2) Optimize your sleep for superior health, or pay the consequences later.
How to make it happen: Set a good example by limiting your own screen time, avoid using screen time as a babysitter, keep televisions and computers in common areas instead of in bedrooms. Consider making one day per week a screen free day, if not the entire day, set aside at least a few hours!
Example: Replace screen time with "move your body" activities, such as sports and family exercise, weekly hikes, bike riding, or joining the Y. You could even take martial arts as a family.
A Step Further – Implement some ideas that will keep your family busy and help kids to forget about their smartphones. How about some field trips, a nature walk or implementing a countries and culture night.
Learn to read labels as a habit and teach your children how to read them as well.
Convince me: When children learn to read labels it becomes a lifelong habit that will help them to maintain superior health throughout their lives.
How to make it happen: When you become passionate about eating healthier and making better choices your children will too.
Examples: Become food detectives and go on a search for the healthiest choices at the supermarket. Have contests to see who can come up with the best choices and reward them with a small prize such as a new Lego set or the latest Pokemon cards.
Work on replacing toxic cleaners and body products with nontoxic ones or using alternative cleaning methods.
Convince me:
There are over 80,000 chemicals in use in the U.S. many of which are banned overseas. Of those, only a very small percentage have been tested for toxicity.
The cosmetics industry is self-regulated and very little legislation has been passed to protect women from chemicals in the products they use each day. In fact, many chemicals found in makeup sold in the U.S. are banned in Europe.
Chemicals can enter the bloodstream through the skin and can also enter the body through inhalation.
Manufacturers of the cleaning products and laundry detergents you use every day to clean your home (unlike food, beverage, cosmetic and other personal care products) are not required by federal law to list their ingredients.
How to make it happen: Start replacing your chemical cleaners with a do it all formula that can cover all your needs!
Example: Work on replacing your chemical cleaners one bottle at a time, or if it makes you feel better, donate all of your old ones to a shelter and start from scratch! Take a look at my toxic free laundry room tour on this video. Make some wool dryer balls instead of wasting money on those toxic dryer sheets.
A Step Further – Clean up your beauty routine and start replacing products that have toxic chemicals with more natural and organic options.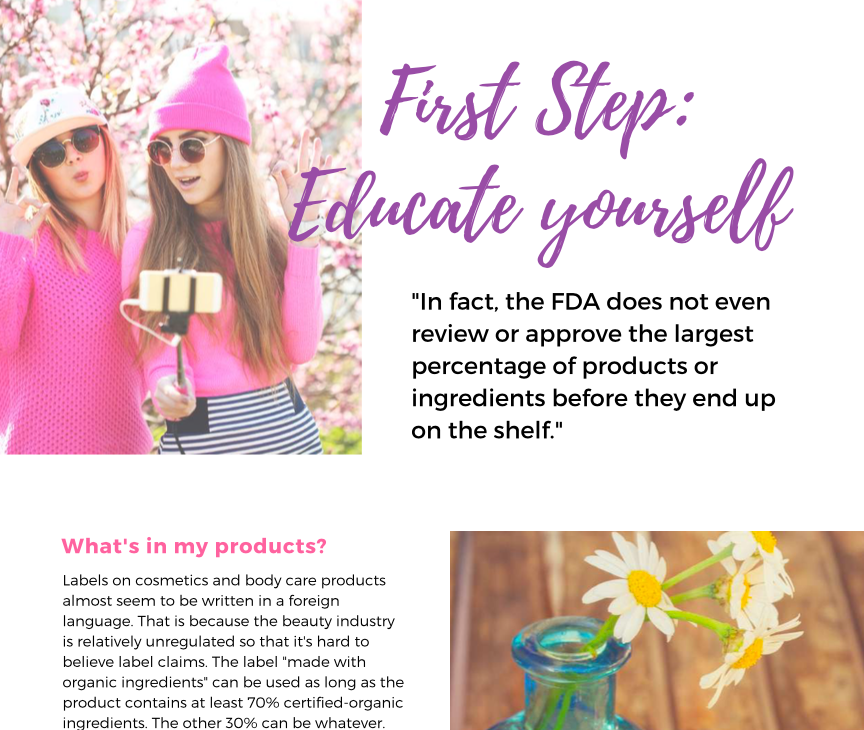 Before you go let me show you how to make sure you always have quick access to the TOM site. On your iPhone:
1) Open TOM page
2) At the bottom of the screen, tap the button that looks like a box with an arrow
3) Choose 'Add to home screen.'
4) Type in TOM
5) The TOM app should appear on your phone