I have a love – hate relationship with exercise.
I mean, I love the idea of exercise. I love the feeling I get when I DO exercise. I love that exercise can transform a body, can make us healthier, can help us lose weight.
As much as I love those things, I hate that it takes up part of my day. I do not enjoy having sore muscles, getting sweaty, or paying money to exercise.
Just 15 minutes each day can lengthen your life by three years.1 Exercise helps reduce blood pressure, maintain your weight, stabilize your blood sugar and helps fight depression. (Mercola.com)
I know that sounds so crazy. I have worked out on and off most of my life, I even exercised through six pregnancies. I have encouraged others to work out since I took a real interest in health way back when.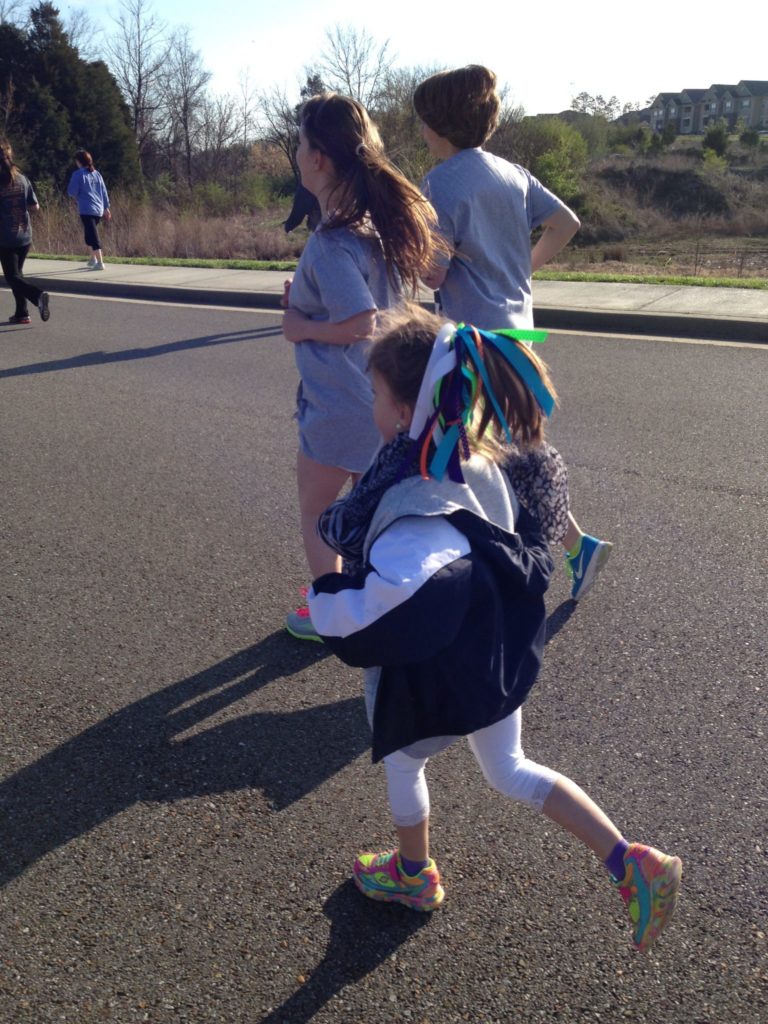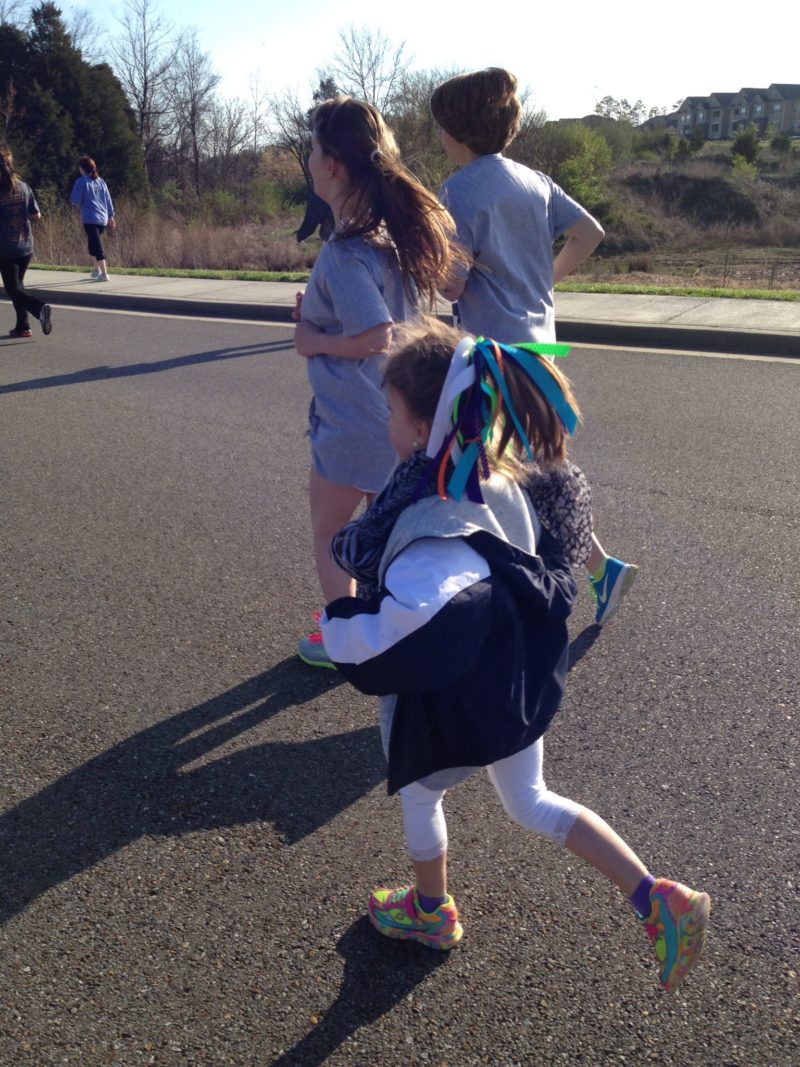 Part of my life I've spent working out at the gym and part of it I have worked out at home. I have tried almost every form of exercise that's been popular in the last 20 years! One key to being consistent with exercise is to make it something that you are doing for fun so you don't realize you're exercising.
Here are a few things I don't like about the gym and/or working out at home and some solutions that I have found:
Time! My number one problem with working out is giving up time when I have so many other important things I'd rather be doing. I have learned to reason with myself on this one. If I don't workout then I may be out of shape which could lead to illness or other problems which will cost me time in the future. In the past I have tried to find the perfect time to workout, but weeks go by and I still hadn't found it. Finally, I realized, the perfect time may never happen! I decided to just make it a priority and fit it in. The earlier int he day I do it, the better chance I'll fit it in and cut back on something else, like social media or television.
People… I know this sounds so anti-social, but you know those people, the perfume wearers, the grunters, the heavy breather next to you, the person having a full blown phone argument right next to you, or the ones who use the equipment you need forever…. (solution? work out at home, or use earbuds to listen to a podcast or music)
Getting sweaty – there's not a lot that can be done about it, if you are working out effectively, you're going to sweat. Hey, that's great though because it means your body is working and you are getting the job done! I like to wear fabrics that breathe well and allow sweat to evaporate quickly.
Doing it right or looking like a nerd. Am I the only person who carries my written workout plan with me around the gym? Even if I've been following a workout routine for a while, I still carry my "plan" so that I can keep up with my progress, you know, reps, weights, etc.? I have only once noticed another person carrying a workout plan on paper. My solution is to focus on just doing it, getting the workout done and not going overboard with planning it.
Sore muscles. You know that feeling when you come home from leg day and you can't get upstairs to your bedroom, so you just go ahead and sleep on the couch? Try soaking in a tub with Epsom salts and some essential oils to reduce the soreness. Remember, with time the pain lessens, so stick with it.
Keeping my motivation. It's so easy to justify not doing my workout. There are just so many important things that need to be done! This may fall along the lines of time, but sometimes even when I have time, I just don't want to. If I schedule my workouts and preplan my consequences, then I stay more motivated. Scroll down to see my solution to "lack of motivation"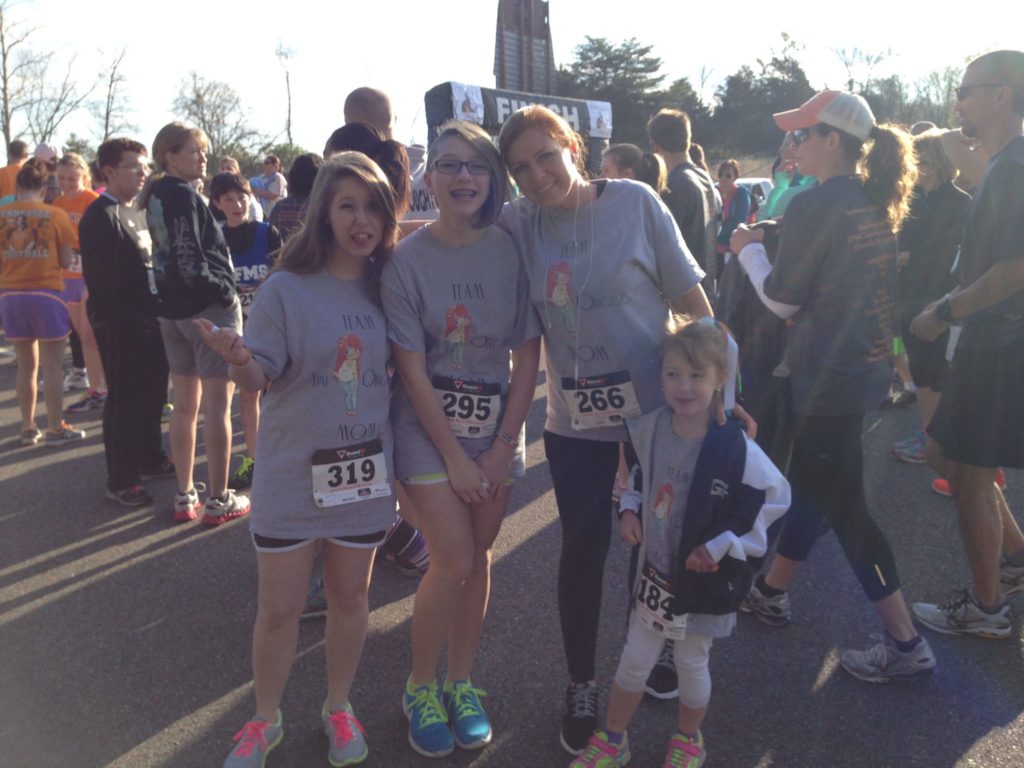 Encouraging my kids to exercise is one of the most important things I can do as a mom.  My youngest ran her first 5k at age five.
Here are my top tips for enjoying your workouts:
Workout with a friend, your spouse, or your kids.  Whoever you choose, preferably it will be someone who is also very committed to their health! You can keep each other motivated and you will find it easier to get up and go when you know someone is waiting on you. I often workout by myself, but I prefer working out with a friend. I have worked out with my kids a lot.
Set goals for your own fitness. The first time I set a fitness goal was when I wanted to complete my first 5k. Setting goals to compete against yourself are the best type of goals.
Make it a habit. Don't just try to "stay motivated" but get specific. Routine = Consistency = Success. See below.
Mix up your routine. Try different things. Make it fun! Getting burned out on the treadmill? Why not swim, play tennis, do yoga or a Bodypump class? Keeping it fresh will help you stay motivated to as much as anything!
After I set my goals I have to make a way to follow through with them. It's NOT  simply to "stay motivated"… people who specifically state when and where their new behaviors are going to happen are much more likely to stick to their goals. Since I am discussing exercise, let's say you want to start an exercise habit this week.  You'll be more likely to stick to that goal if you plan out when and where you are going to exercise each day. For me it goes like this, "tomorrow morning I am going to workout at the gym before breakfast" or "tomorrow afternoon I plan to attend a yoga class."
Building flexibility within structure. I am a very rigid structured person. Sometimes if things don't go according to my plan I lose traction. I have been working with the idea that the "structure" is to workout five times per week. The flexibility is that if one morning I can't make it at 5 a.m. I can always go in the afternoon to a dance class instead of my usual workout or do a high-intensity power walk around my neighborhood.
Sometimes things don't go according to plan, especially in my afternoon workouts. Using if/then for planning out when and where you will perform a specific behavior turns your environment into a trigger for action. The time and place triggers your behavior, not your level of motivation—>if I miss exercising tonight, I will get up an hour earlier to make it up tomorrow. This strategy works amazingly for me.
Deciding in advance when & where you will take specific actions to reach a goal can double or triple your chances for success ~ Halvorson
For me it goes, if I start thinking of eating off plan because I'm sad, I will take a 5-minute prayer walk and drink water BEFORE I let myself give in.
Working out first thing in the morning is my way of being consistent. When I wake up I don't really want to go work out, but I just start getting ready to do it and I just don't listen to whatever my brain starts telling me about why I should stay home. I just focus on going through the motions until I'm at the gym. Next thing I know, I'm feeling glad that I followed through.
Also, if you are going to workout in the morning, take the time before you go to bed to lay out your gym clothes, your keys and membership card, a bottle of water, your shoes, etc. I have had this become an excuse before when I really didn't want to go in the first place. "I can't find my shoes or fill-in-the-blank, so I will just go tomorrow." No, no, no! You must plan for success.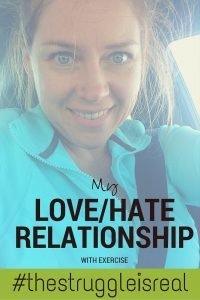 When you cross the finish line, you get the most amazing feeling…
My daughters, my mom and aunt, a family friend and I all ran a 5k to benefit Alzheimer's Research. This was their very first 5k. I was so proud of them for completing it with me.   Now you know how I get myself to work out, it's your turn to let me know your strategy! Give me some ideas in the comments below!
By the way if you want to be able to get up and go work out in the morning it's imperative to get a good night's sleep. I write a lot about good sleep hygiene so take a minute to read about it!