Would you love to transform your family's health and experience less sick days and enjoy life more? I'd like to help you achieve superior health for your family!
Maybe you just want to get your children to go to bed on time; you'll find lots of articles about sleep hygiene here.
I'm Rebecca, "that organic mom", wife and mom to six kids from 28 to 11. I've been a mom more than half of my life…
Together with the TOM Tribe, we can reach our goals of achieving and maintaining a healthy lifestyle! In this community, your input is extraordinarily important. You see, none of us have it all figured out. Learning from one another, we can navigate the world we live in!
I'm very passionate about health and nutrition; especially helping kids eat healthy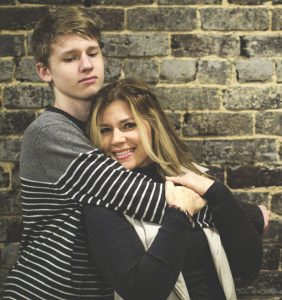 at home as well as at school. It all started back in 2003 when my son started struggling in school. I was desperately trying to figure out how to help him when I found out I had a kidney stone. I knew there must be a natural remedy.
That is when my passion for natural living, nutrition and food as medicine began. I studied how food affects behavior in children and how to make changes to our diets.
My family became my daily experiment as we tried different eating styles from gluten free, dairy free, sugar free, raw vegan, green smoothies (for two years during my 5th pregnancy and ended up giving birth to a 12 pound baby boy at home) then gradually adding in healthy meats and eventually settling on a Simple Whole Foods Diet.
I believe with patience, low stress, quality sleep and the proper diet most modern illness can be more effectively using natural methods.
During the initial learning phase I shared much of what I was discovering with my friends and family through a newsletter I called "Planting Seeds." I wanted to help everyone achieve my goal of being healthy, staying fit, feeling young, being active and enjoying life. These are still my goals and the reason why I created this website.
Here you can open up about things like natural or home birthing, early infant potty training, eating a Traditional Diet instead of the Standard American Diet, adding fats to our diet, skipping sodas and diet sodas, not using candy for rewards, or zero waste!
Speaking of children, here's a little bit about each of my six children:

If you want to get more chatty with us here at ThatOrganicMom, you'll enjoy the Jubilee Road Podcast – my cohost and I get into all sorts of topics – the intermission for each episode is called "A Healthy Bite" and is just a bite sized bit of healthy motivation.
Creating community is an important part of my life so you are a huge part of what makes ThatOrganicMom wonderful. If you are a woman looking for encouragement and virtual hugs, join my Facebook Group: Hopelively.
Hopelively is a private community for women desiring to find and keep their Hope. For women seeking motivation in their wellness pursuits, dealing with chronic illness or recovering from loss. Our goal is to promote a spirit of hope in the midst of struggles, both physical and spiritual.
If you are someone who has learned to live with chronic illness, struggle with health challenges, or just need some motivation, please join us!

Read more about Hopelively