If your life is getting kinda hectic, why not take a break and soothe your chaotic mind with a nature walk? Nature walks are not only for homeschoolers, anyone can enjoy a good nature walk. These can be done after school or during spring break! When I was growing up, I took nature walks all the time, I mean, I lived on 70 acres in the hills of Tennessee, so "nature" was my backyard.
My kids live in a neighborhood, so I make more of an effort to get away from the "city" and head out into the woods. When we visit other states, I try to make it a point to walk in nature whether it is along the ocean shore, through the mountains, or along a rapid river.
Depending on where you choose to take your nature walk, you never know what you might find. Nature walks can be laid back as far as teaching goes, or you can do an extensive amount of research before you go to come up with some educational points to discuss. However, the most important part about taking a nature walk is to take your time. Did you know that walking in the woods can increase a child's ability to concentrate and focus?
Get more information about educating children at home.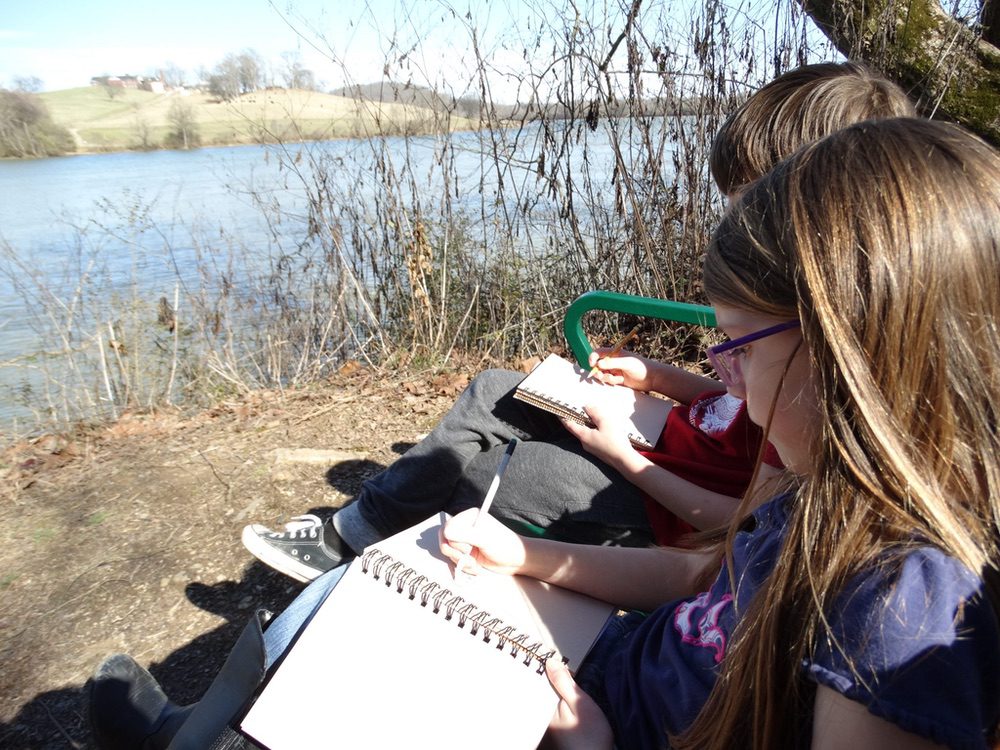 You won't want to get too complicated with younger kids, and often with older kids it's fun to let them teach you! They can do some research about the area you will be walking in before you go, then they can lead the nature walk and teach you what they have learned. One of the best ways to learn is by teaching someone else.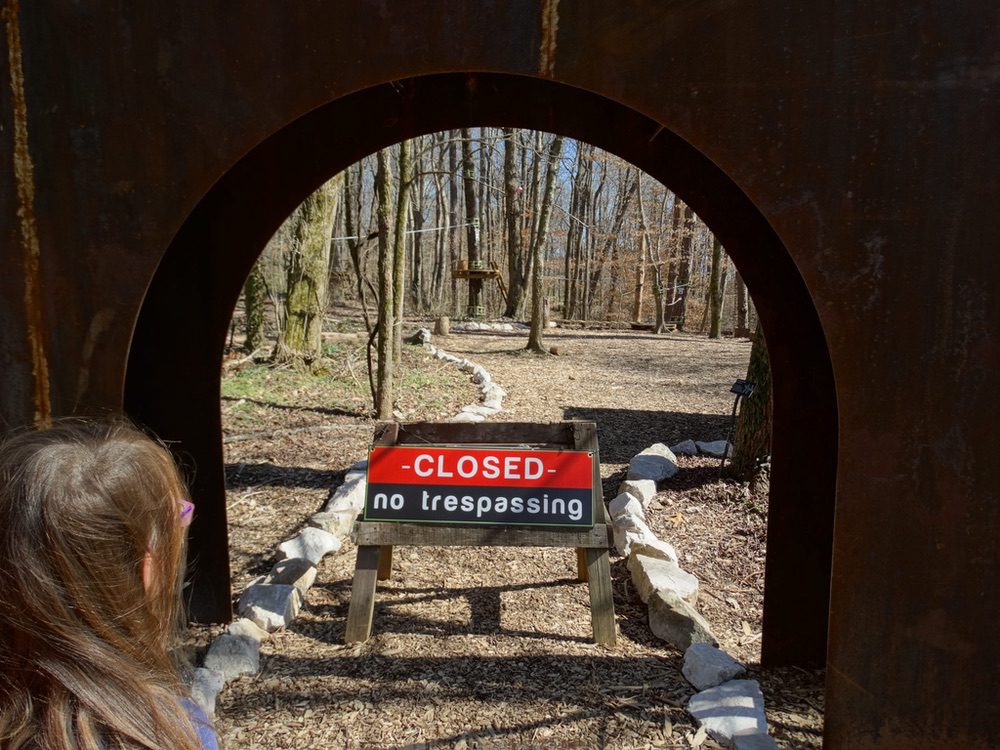 Some great subjects you can learn about and discuss during Nature Walks include ecosystems, biomes, weather and animals. For example, what are biomes? You can identify the type of biome you are currently walking in.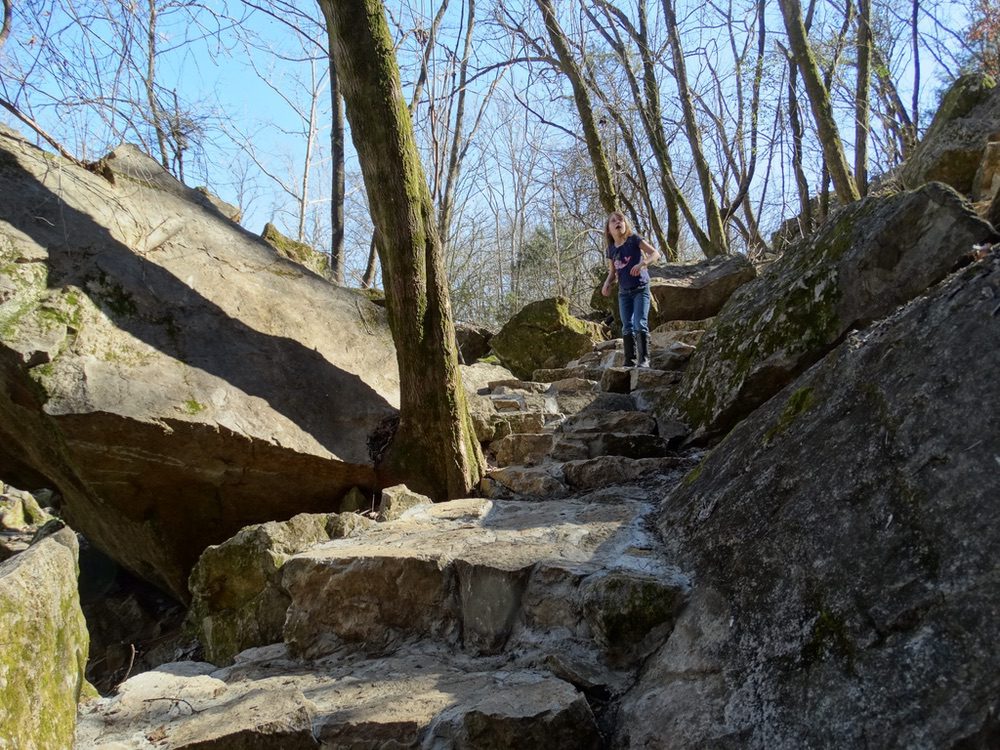 The area we live in here in East Tennessee is considered a Deciduous forest biome. Here are some of the other biomes you could study. Please click on the links to go to Enchanted World to find lots of useful information.
Desert

– very dry, either hot or cold

Tundra

– cool, treeless, and dry

Chaparral or scrub

– coastal area with hot, dry summers and mild, cool, rainy winters

Taiga or Coniferous Forest

– cool and dry, with coniferous trees

Temperate Deciduous Forest

– cool and rainy, with deciduous trees

Grassland

– Windy, partly dry sea of grass with few trees, including tropical

savanna

,

prairie

, steppe, pampas, etc.

Mountain biomes: there are a lot of different mountainous biomes, from grasslands at low altitudes, taiga (coniferous forests) below the treeline, and alpine (the same as tundra)

Temperate Rain Forest – cool and wet

Tropical Rain Forest

– warm and very wet

Land Cave

– cool and dark

Wetlands – there are many types of wetlands, including

swamps

, marshes, moors, bogs, fens, sloughs, etc.

Freshwater Marsh

– a wetland located near creeks, streams, rivers and lakes

Marine (ocean or sea)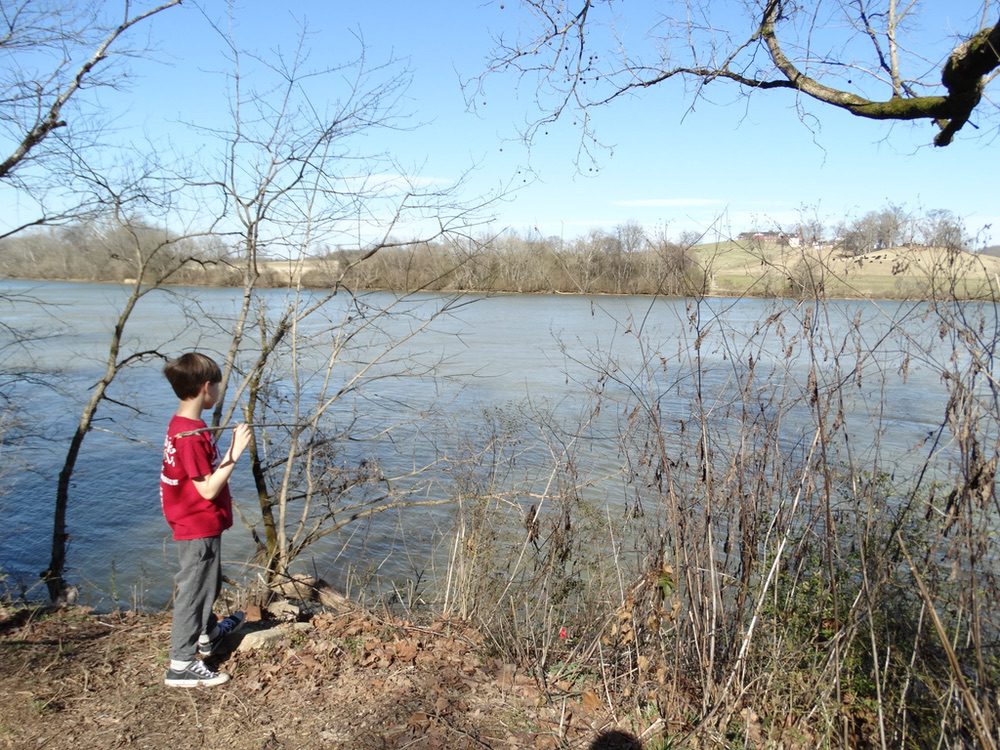 Nature walks are a great opportunity for children to engage in the natural world, simply by looking under rocks or up in the trees they can find insects, salamanders, worms and so much more! Sometimes you can find the most amazing creatures, like this five lined skink my son found, caught and held long enough for me to take a photo, then released. (warn children that a reptiles will drop their tails if they are caught by grabbing the tail!)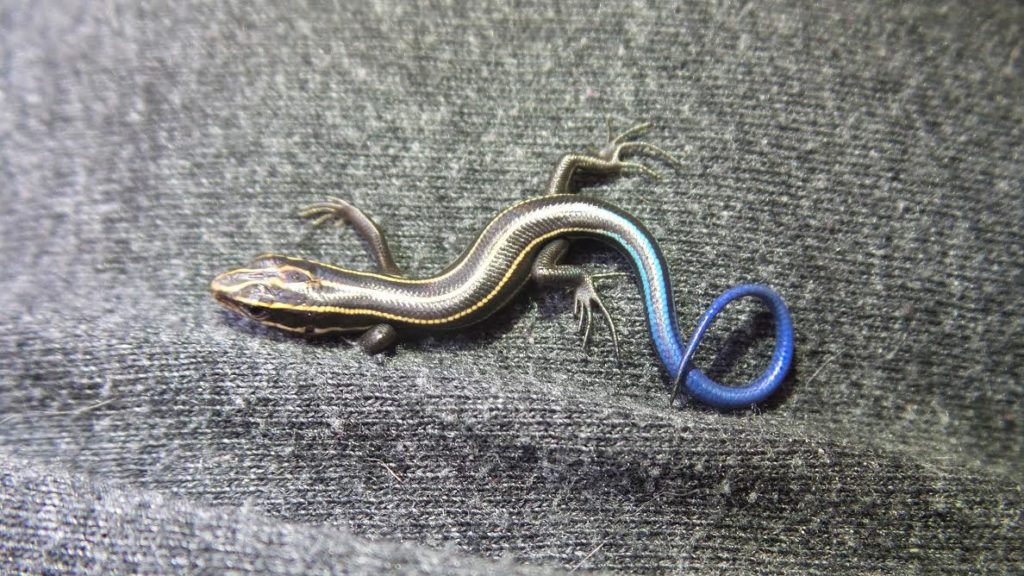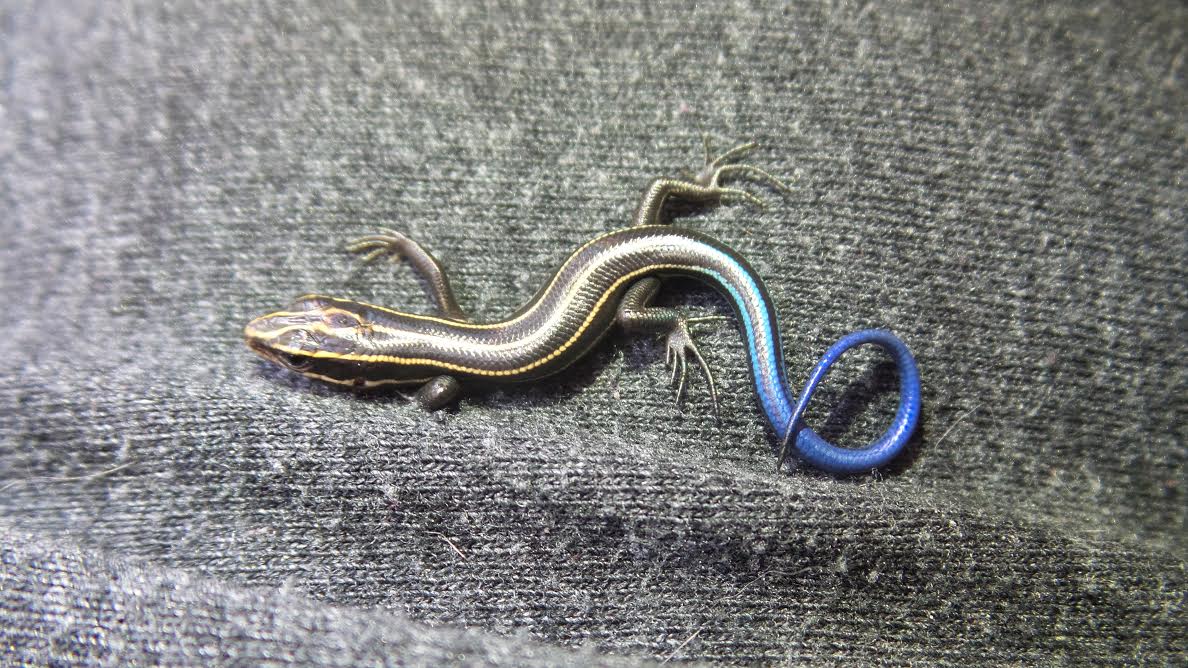 It's important to let the kids have some fun, I mean don't go on past their point of interest. Nature walks should be something kids really look forward to. Mine especially like to have boat races, collect rocks and sticks and leaves, they do bark rubbings and look for animal tracks. If they are near water they will want to spend time skipping rocks and seeing which sticks or leaves will float. I like to let the kids do this first then they are more calm while we have a chat about the environment.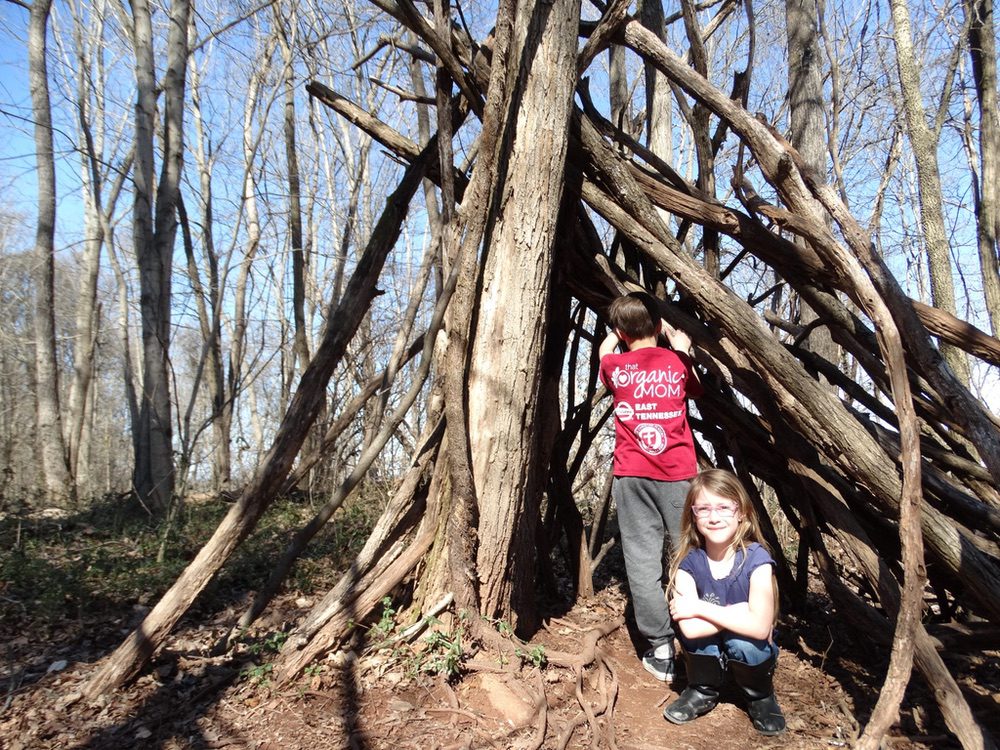 Here are some ideas to get you started:
Insects and entomology – kids usually enjoy bug collecting and if they don't want to touch, they can simply observe

Butterflies, dragonflies and bees are fun to observe, go to areas with lots of flowers or if you live near one, visit a butterfly garden!

Botany and plant life – this is where a reference guide can come in handy. You can pick one up at your local library. Kids are usually good at drawing what they see, allow them to draw some of the plant life they observe.

Botanical gardens are among my favorites. We often go during every season to see how things change, but the best time to go is in mid-spring when the Dogwoods are blooming…but be warned, pollen levels can get pretty high!

Rocks and minerals – you can collect rocks if that appeals to you. Just be sure to bring some tools for digging and chipping and only do so in areas where it is allowed.
Bird Watching – either take photos or sketch the birds and try to learn to identify as many as you can, either by sight or song or both!
Microbiology – if you are near water you can use a microscope to observe the microscopic life in places like marshes, streams, and ponds.
Ecology – how organisms relate to one another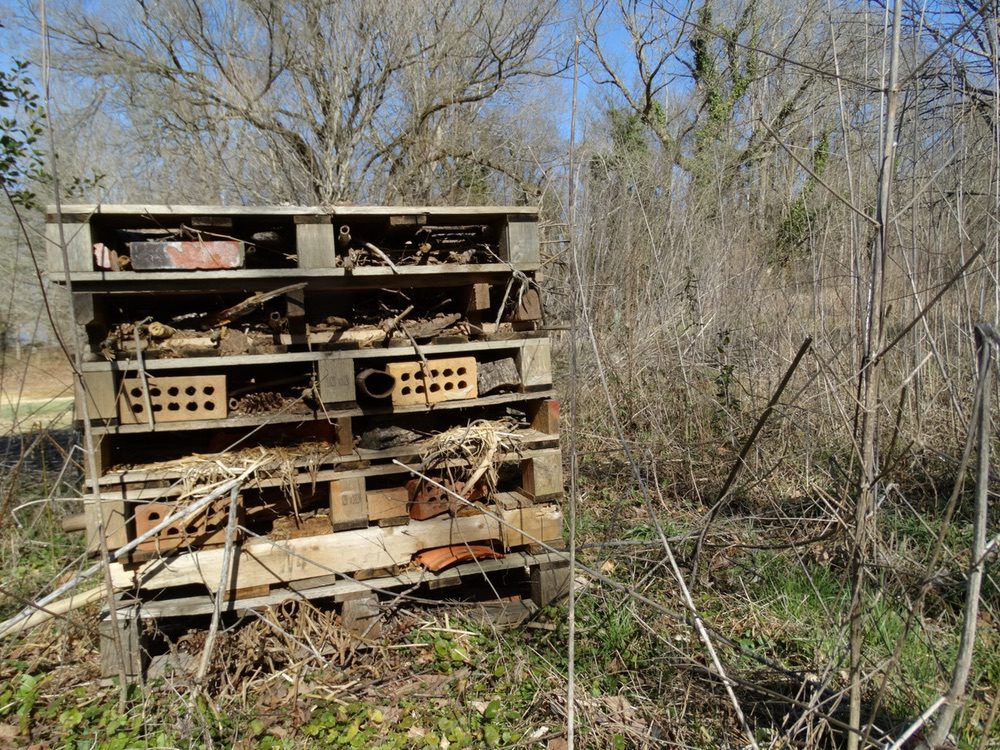 At the beach or in the mountains…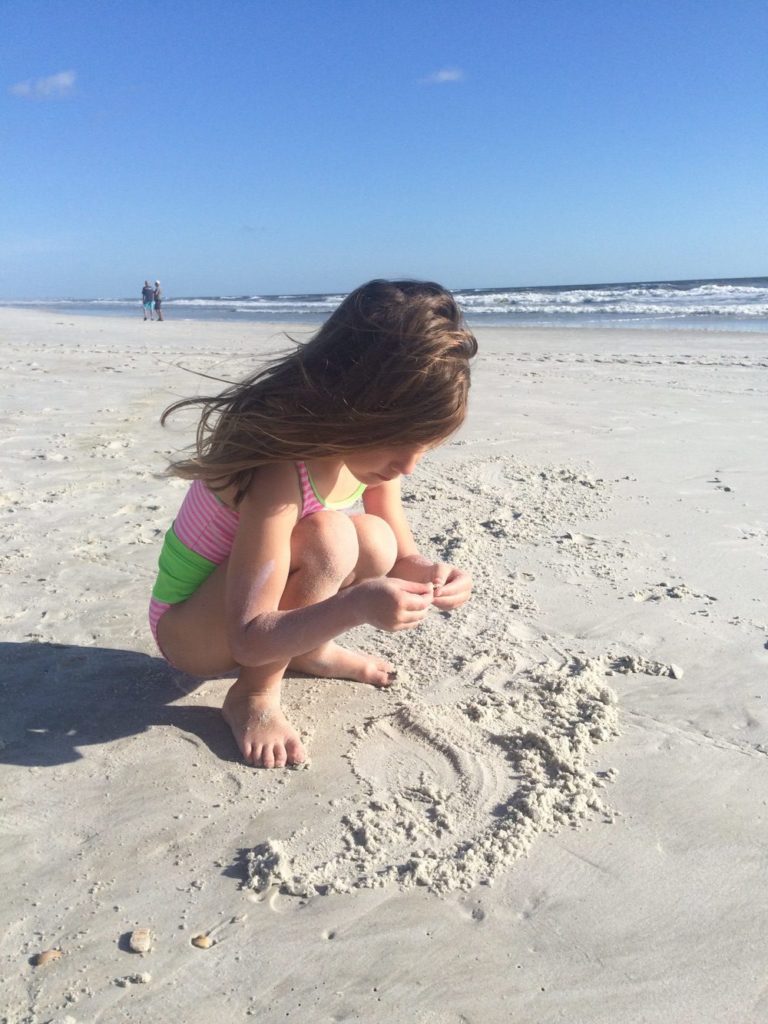 As you are walking, simply observe what you see around you. For example, you might see quite a bit of moss if you are in a forest. You could discuss the role of moss in Ecosystems and how moss captures energy and makes this energy available to other organisms in the food web. You could discuss how mosses absorb water quickly yet release it slowly and about moss-dwelling invertebrates and how they interact.

If you are near a river, stream or body of water (like the ocean!) you can look at a map to identify the river and talk about cartography. My children really enjoy looking at maps. It's fun to identify mountain ranges and see how far things are from where you are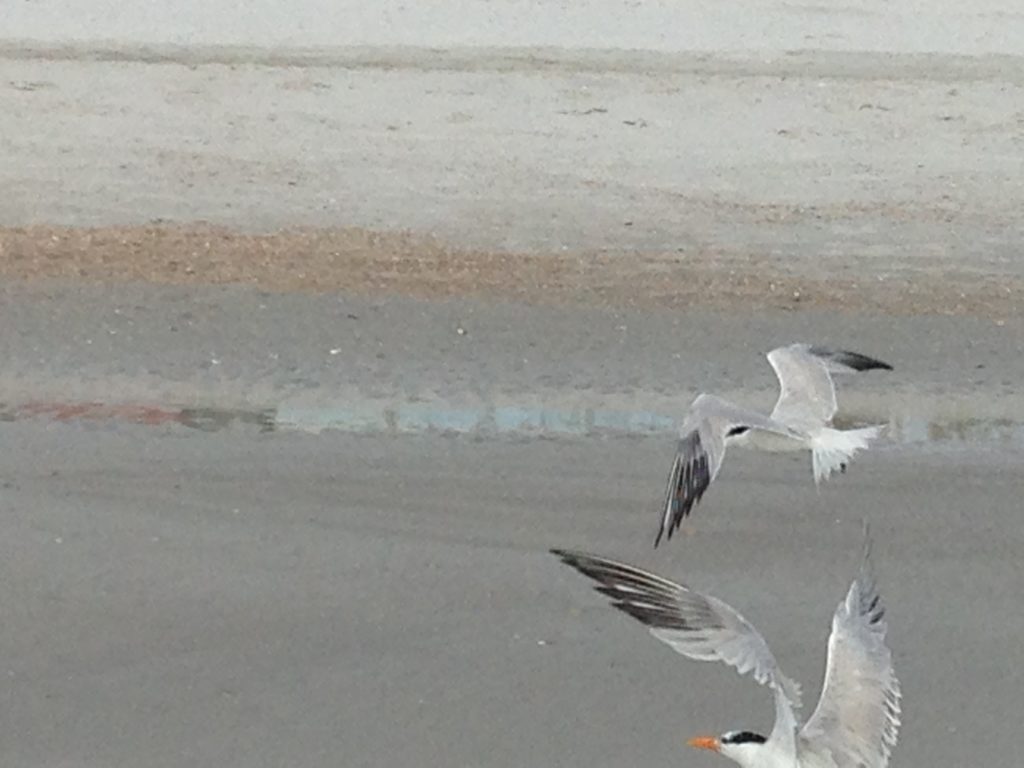 We like to sit down and sketch the scene so we bring our sketchbooks with blank pages, pencils, tape or glue stick, little envelopes and scissors.

Not only can we draw or sketch in these, we can also add leaf samples and photos. I have even been inspired to write a short poem, just like Henry David Thoreau!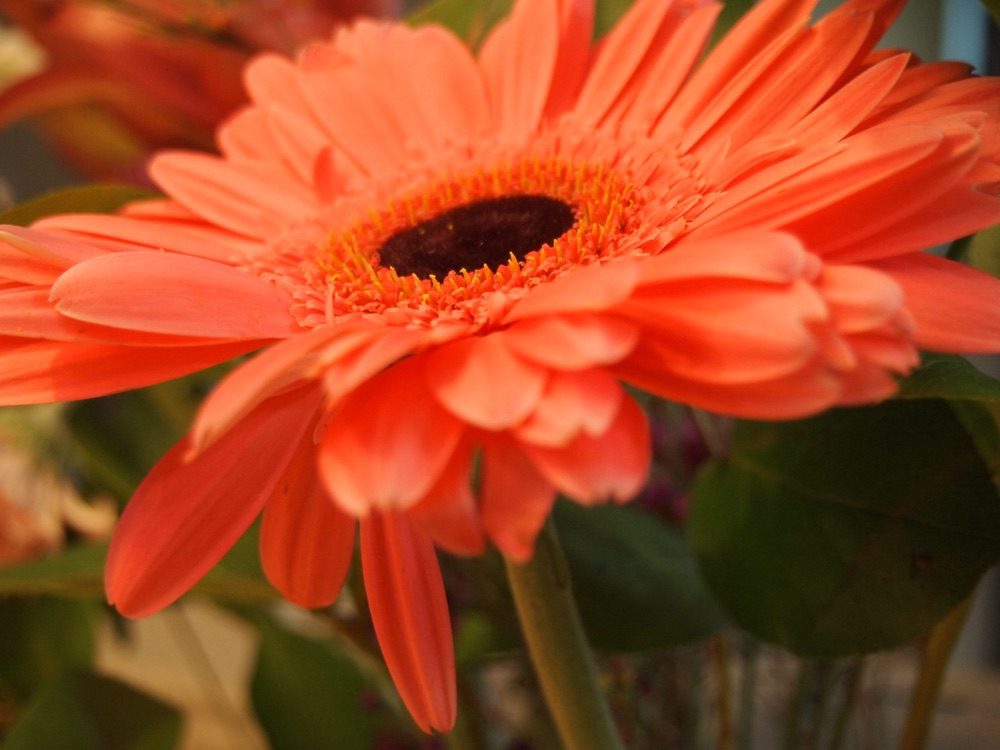 When walking in mountain areas, you are likely to come up on various rock formations and different types of rocks. On our most recent Nature Walk we discussed an area we discovered called a Geological Fold. During our nature walk I took the time to discuss Geology with my kids by explaining that a geological fold is simply where a stack of originally flat and planar surfaces are folded into a different shape without fracturing and that another great example of this is in the Grand Canyon or even the Swiss Alps. You can go into as much or as little detail about the various subjects you are studying according to your child's age and interest.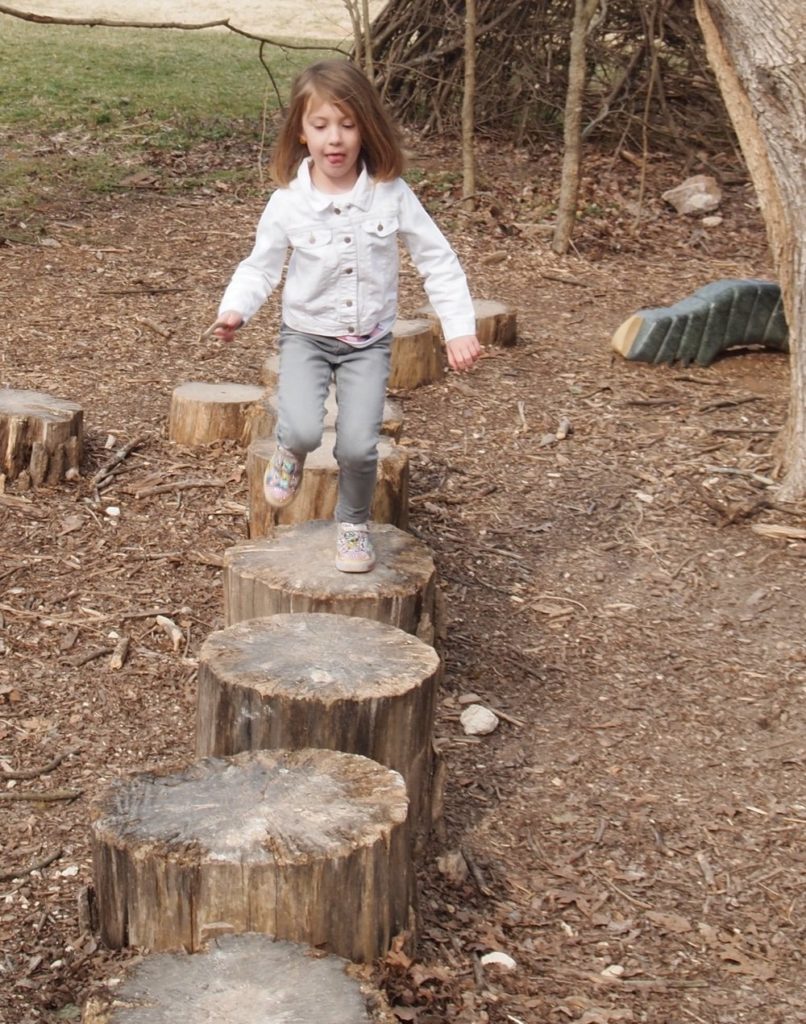 We often talk about wildlife and birds that live nearby. We try to name the different types of animals live on or near the river, what they eat, what they use for shelter. We can usually spot shoreline birds and other wildlife, even in the winter. If you're really adventurous you can collect water samples and check them out when you get back home if you have a microscope or other tools. Even a magnifying glass comes in handy for adventures like these.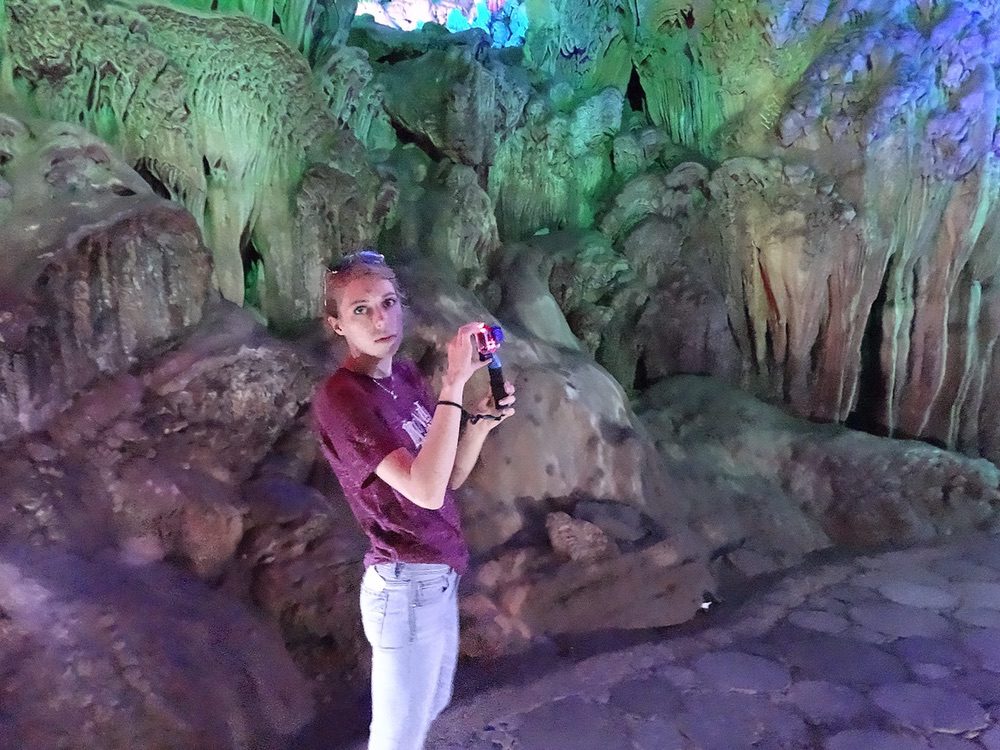 If you are lucky enough to live near caves you can have a lot of fun exploring them. We have had a great study of bats then went caving to look for some! You can even tie in a project like building a bat box!
Some variations on the traditional Nature Walks
moonwalks or night walks – observe the phases of the moon (best saved for spring-fall), listen for nocturnal animals. (In Corbin, Kentucky you can see a moonbow or a "lunar rainbow" – one of only two places on earth where you can see this magnificent site!)
winter walks – what do snowflakes look like under a magnifying glass, are they really different? How does snow sound when you walk on it? How does it react when you combine it with other substances?
spelunking – cave exploring is so much fun. I especially enjoyed exploring the Reed Flute Cave in China! We live in an area where there are many caves to explore, besides who doesn't like to say "spelunking"
seed collecting – go on a walk looking for various seeds and collect them in small envelopes and label. You can also collect nuts, or tree "seeds" like the twirling maple seeds we used as "helicopters" as children.
flower walks – I love taking photos of beautiful flowers in botanical gardens and such
bird watching can be a type of nature walk if you can get your children to sit on a blanket or a log nearby quietly so that the birds can do their thing…
We also take "nature walks" in the city sometimes… There are so many ways to explore nature!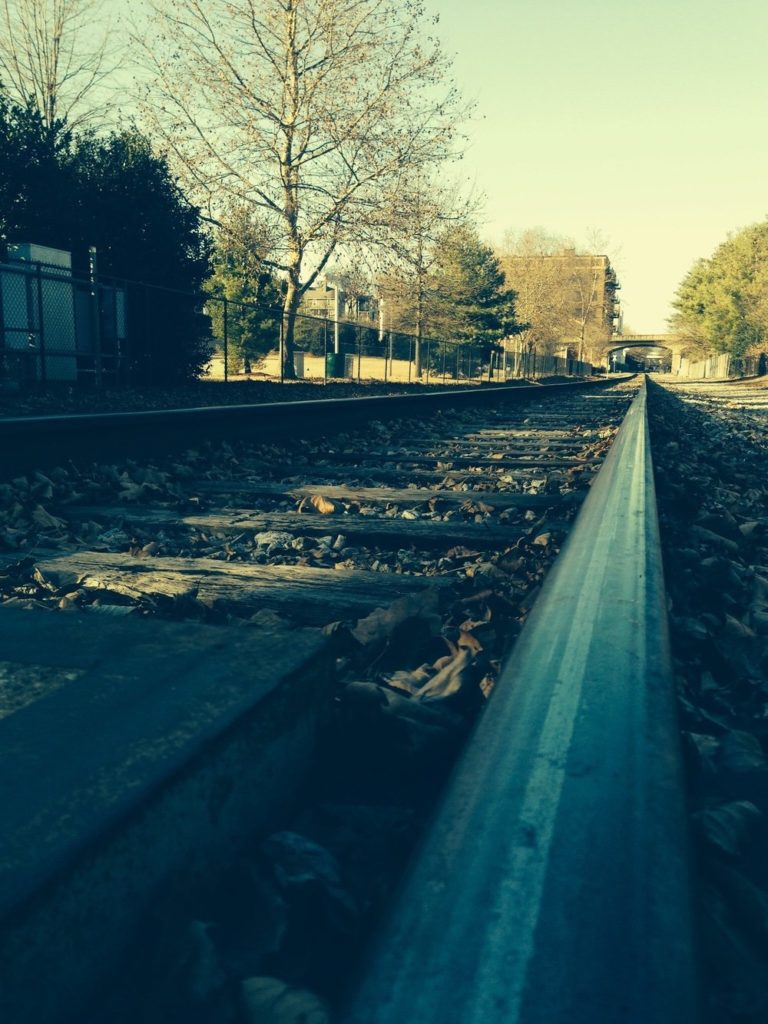 Go confidently in the direction of your dreams. Live the life you have imagined.
It's not what you look at that matters, it's what you see.
Our life is frittered away by detail. Simplify, simplify.
The mass of men lead lives of quiet desperation.
If you have built castles in the air, your work need not be lost; that is where they should be. Now put the foundations under them.
How vain it is to sit down to write when you have not stood up to live.
I love to be alone. I never found the companion that was so companionable as solitude.
This world is but a canvas to our imagination.
Rather than love, than money, than fame, give me truth.
Things do not change; we change. ~ Henry David Thoreau
What's your favorite way to take a Nature Walk? Share your suggestions in the comments below!