My mother was the influence in my life. She was strong; she had great faith in the ultimate triumph of justice and hard work. She believed passionately in education. ~ John H. Johnson
A Few Tricks of the Trade from 25 years of being a mom… definitely couldn't fit all the things I've learned in one blog post, but here are a few off the top of my head:
Pregnancy is different for everyone, don't listen to other moms' horror stories!
sleep when they sleep, trust me on this
wake up earlier than they do to get your brain going, even if it's just 15 minutes
sleep when they're awake, this will make sense when they become teenagers and they stay up past midnight
sleep with one eye open, just kidding, however, it's good to know what's going on at night, so occasionally I set my
alarm clock for the midnight hour and do a
surprise check… sometimes Dad does that.
trust is earned, and it takes about 25 years

Me time is NOT a myth!
You will make mistakes, and your kids will be watching, so
learn to admit when you are wrong and
Learn to say you are sorry!
Maintain your spiritual life for your own sanity
if you're married, put your marriage first
if you're single, put yourself first
there will always be laundry, "getting the laundry done" IS a myth
be a parent first, friend second
supervise your kid's homework when possible
have a pre-determined consequence for bad behavior
have a Family Mealtime with your children as often as possible, make a goal to sit together at least 3-5 times per week
have "screen free" family times throughout the week
Have family portraits done every year, even if you do it inexpensively at a chain store! If it fits the budget, HIRE a professional!
Teach your children to eat healthy by setting a good example yourself.
Never stop learning! Research new ideas together with your children and they will grow to love learning.
Exercise with your kids! Play outside, hike, climb, swim, run marathons, ride horses, play tennis, go bowling, learn archery, just MOVE!
If you're asking your kids to exercise, then you better do it too! Practice what you preach. ~ Bruce Jenner
As soon as your child can toddle around, teach them how much fun it is to do chores. Make a game of putting away toys, "let" them help you sweep, fold laundry, wash (plastic) dishes, vacuum the cushions, wash the car… If you make it fun, they will ALWAYS want to help you. If you nag and gripe, they will hide at chore time.
Mother's Day Bundle
Lifetime Membership to the Healthologist Community
30 Days to a Better Relationship with Your Child Journey Journal by Josh Brandon
50 Ways to Beat Insomnia by Lisa Levine
Mom's Ultimate Guide to Clean Swaps by Rebecca Huff
Chakra's Workbook for Emotional Balance and Healing by Jessica Ancaya, NP
Mom's Zero Waste 7 Day Project Planner by Waste Free TN
Productivity Planner by KaizenMom
Pr…

Establish routines, but build in a certain amount of flexibility for the unforeseen circumstances that are called LIFE
Stop letting your family wear shoes inside your home. This will save you time in your cleaning schedule, I promise!
I know it sounds cliché but makes a conscious effort to spend actual real time doing something with your child every single day, if at all possible. When your sweet children are small, people will tell you, "enjoy it, it goes by fast, " and when you are young there is no way you can comprehend how fast it DOES fly. Until you wake up one day realizing you are 44 years old with grown children! If you enjoy "pinning" ideas, follow my Pinterest Board "To Do with Kids" for some great ideas and suggestions on fun things to do with YOUR kiddo! Just don't spend ALL your time on Pinterest 😉
Follow That Organic's Board To do with kids on Pinterest.
Believe me, my children have more stamina that a power station. ~ Robbie Coltrane
Use a Mom Planner, keep them every year, write down as much as you can, when you look back you will know how you spent your time. I have a stack of old planners and journals, and I enjoy seeing what activities we have done through the years. I have used the "Mom's Plan-It" for several years now.
Journal, about your life, about the kids, start a family blog! I love this "one line a day" journal for the busy mom.
Keep a book of "Funny Sayings" to write down those cute things your kids say when they're three. You can have a good laugh about it together when they're 13 🙂 Like how one of my children called fingers "pingers" and one of them called sausages "hostages" haha. Then there was the time my youngest daughter told me, "I'm hungry in my mouth." Oh boy! We have a very good time reading through this book from time to time. If you have a large family, try to make sure you write down a few cute sayings from each child… sorry Ivy 🙁
Make a yearly album (hitting the highlights only) using your digital photos! (I order mine straight off my Mac using Apple iPhoto, but you can use Shutterstock, Tiny Prints, etc.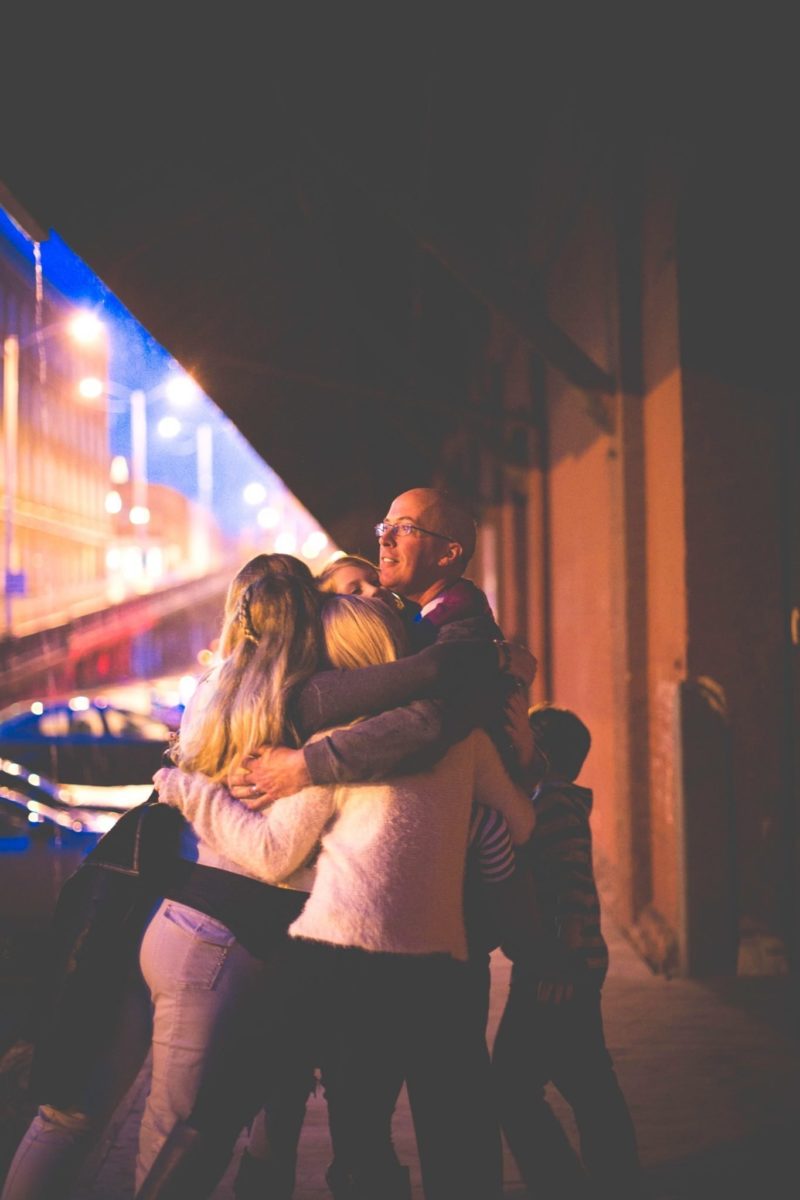 Hug often, laugh, even more, don't take everything so seriously.
Be willing to say no when you need to! A great way is to say, "Let me get back with you on that." Then take some time to decide if it is something you can fit in without driving you to exhaustion, you want to, it's beneficial for your family, etc. Then make your decision. When you say no, there is no need to give your reason. A simple, no thank you is all it takes.
Leave guilt behind. Mothers are prone to feeling guilty; this is something I have to lay down repeatedly!
Be willing to ask for advice or help when you feel overwhelmed, and accept when someone offers to lend a hand!
What are your best tips on being a mom? Leave a comment, let me know what I'm forgetting!