Anyone who really knows me knows that I am a cookbook collector. I confess I have a cookbook problem. The first section I head to when I go to a bookstore is the cookbooks. Step one: Admit you have a problem.
Hi! I'm Rebecca and…
I'm a cookbook addict!
Some of the links in this post are affiliate links, if you use my links to make a purchase I may receive a small commission at no extra cost to you. Read my full disclosure here.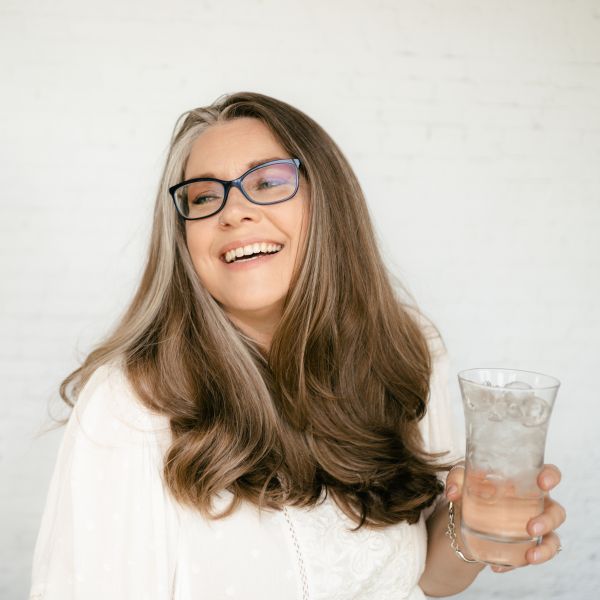 A cookbook club will allow you to level up your home cooking by diving into some new recipes in a variety of cookbooks with like-minded foodies. Make new friends and share your best cooking tips, shopping strategies, and celebrate your love of food with others.
What is a Cookbook Club?

A cookbook club is typically a gathering of home cooks who share their thoughts and opinions about the recipes in a designated cookbook. When the club is "in-person" there will also be food! Often members will meet up a number of times per year to test recipes and eat together.

Others will have members shop for the ingredients, then meet up and cook the recipe together. This is particularly fun when done with a group of friends! These gatherings can be a fancy dinner party or just a weeknight potluck where club members share delicious food and good conversations.

Whether your cookbook club is online or in-person you'll want to have a plan. Like any book club, you'll need a way to communicate and a routine for choosing the next book.
What Members Do in an Online Cookbook Club

The beauty of an online cookbook club is that members can participate or opt-out and just lurk. When you see a cookbook you can't live without, get one and start cooking and sharing pictures of your results. You may see a photo someone else shares and decide you want to prepare that dish.

What does NOT happen in an online cookbook club is sharing pictures of the recipes. Cookbook authors work hard to come up with the recipes and pay big bucks for food photography. Sharing the recipes online is akin to stealing.

Online cookbook clubs can be a lot of fun! Here's what you can do:

Create a community on your website, or social media, or even just through email!
Decide on a cookbook – will you explore one cookbook at a time or just let members share their latest cookbook obsession? With an online club, you have a bit more freedom in how many books and whether or not each person will need a copy. You can just go crazy letting members post and share pictures and details about any recipe from any cookbook, or you can choose a designated book per time period.
Come up with a hashtag that represents your group so members can share photos of cookbook recipes they've tried with others in the group. You can also use a different hashtag for each cookbook, although this may get complicated!
Share photos of what you've created in the group or on social media including the book title, page number, and exact name of the recipe. If you altered the recipe in any way (such as I typically do by swapping out white sugar or using coconut aminos instead of soy sauce) you should also share that information!
Make a list of your favorite recipes from each of your cookbook selections.

How A Tasty Bite Cookbook Club (online) works:

I created this online cookbook club a long time ago and I've changed how it works a bit. So, if you are visiting this page after October 2020, you'll want to read through the section below to see the changes and get a feel for what our club is like.

Grab a copy of the current cookbook. You might want to look at your local library first. If you want to purchase the book simply click the photo of the book which will take you directly to Amazon. (affiliate link!)
Choose a few recipes you want to prepare; the goal is to explore the cookbook.
Get in the kitchen with your family, friends, or even all by yourself and start cooking!
Share your work with the rest of us by posting photos in the Cookbook Club on Facebook, in the community, or on social media with the hashtag #aTastyBiteCookbookClub (also, you can share your photos of any dish you've prepared from any cookbook in this club, making sure you also list the title of the cookbook, author, recipe name and page number!)
Vote on the next Cookbook selection and grab a copy for yourself. (either in Facebook or the Healthologist Community)
Consider creating a local Tasty Bite Cookbook Club with your friends using the instructions below.
Join us for our cook-along virtual classes (usually announced via email and social media.)
How to Start a Local Cookbook Club Meeting

Perhaps cooking on your own and sharing with an online club just doesn't appeal to you. Maybe you crave social interaction paired with good food? If this is you, why not start a local cookbook club?

Gather your people – Locate your foodies! Who do you know that loves cookbooks, cooking or food? Invite those folks to join you as you begin your cookbook club. They are your people.
Decide what your club will do – Cook and eat together, each person bring one dish from the cookbook and share, or cook together and divide the bounty (a sort of cookbook club meal prep!)
Designate your meeting spot – Who has the biggest kitchen, most convenient location, enjoys hosting guests. You might want to ask for volunteers or rotate the venue, allowing each member to host one event throughout the year.
Vote on a cookbook – This is the most diplomatic way to do it, or you can let everyone write the title of a book on a small piece of paper and draw out the winner. If you choose a cookbook that is about to be published or just released, you might be able to get a discount on a case order.
Schedule your meetings – Probably the hardest part of coordinating a cookbook club is choosing a date that works for everyone. As you schedule your meetings, you'll probably also want to make note of any dietary restrictions and decide how you want to handle those.
Plan the meeting – Assuming you are the coordinator/leader of the cookbook club – you will want to make sure you communicate all the details to your people. (Or, you can rotate the leadership role, allowing each member to coordinate a meeting in turn.)

If members are cooking ahead then meeting to share the food potluck-style, you'll need a sign-up sheet for who is bringing which recipe. Having the host prepare the main dish is easiest with this type of cookbook club.
For clubs who cook and eat together, I recommend placing a grocery delivery order then dividing the cost by the number of members. One note: if you do place an order this way, have the groceries delivered the day before the gathering. This will save your butt if your shopper gets a wrong ingredient or the store is out of something, you can always pick up the missing ingredient before the meeting.
If you plan to cook together and divide the bounty, meal-prep-style, you can also place an order and divide the cost. (See note above about placing a grocery delivery order.)

Decide on the frequency of meetings – This is totally a matter of personal preference of the members. If you are a close-knit group of friends, neighbors or relatives, you might enjoy getting together more frequently.
Plan your dish situation – Does the host have enough plates and silverware? Do the members need to bring "to-go" containers or meal prep? What will you eat off of and carry leftovers home in? Think about this before your meeting! It can help to have a place where members can chat about these things, either a Facebook group, a Google Doc, or God forbid, a group text (don't recommend!)
Clean up – Here's where an online cookbook club is a definite winner! No cleanup! So if you are meeting at one place to cook, eat, divide, or whatever, you need to plan ahead for how the clean up happens and who is responsible for the task.

Another tip for local cookbook clubs: if members have children, decide in advance what the rules will be concerning whether they are involved or not. Breastfeeding mamas may want to participate and bring along a baby. It may be agreed upon in advance that the hostess doesn't need to hire a babysitter, but her kids need to hang out in the playroom with dad instead of in the kitchen. If the group members are close and have kids who also enjoy cooking, it could be a family-style cookbook club – i.e. huge potluck!
Where to Find Cookbooks for your Cookbook Club

There's no reason why you can't head to your local library to pick up a variety of new cookbooks! It is also nice to have a shelf full of cookbooks you love. If you start a cookbook club that meets every other month to cook together and eat together, you might consider buying just one cookbook to share that the host gets to keep. Or if you like, each person can buy a cookbook of their own and save it as a memento of your meeting. Some might even go so far as to have members sign and date the inside back of the cookbook to commemorate the fun.
Changes coming to A Tasty Bite Cookbook Club.
In the past, I've just chosen the cookbook based on availability and personal preference. In the future, I will present options, do a poll, and members will vote. The winning cookbook will be what we play with and test. There will be four cookbooks per year and each selection will last for three months.
I'll also be putting together some menu plans for each new cookbook, shopping lists, and doing a few "cook along" where we meet on Zoom and cook together with other club members. You can join in the fun and celebrate these small victories of getting a meal on the table, or you can join just to socialize.
Either way you can participate in the cookbook club and make your own delicious food that caters to your own dietary restrictions and that of your family. If you weren't a foodie before you will be after joining this club!
Bon appetit!
Check out my favorite cookbooks!
Cookbook Club on Facebook or by simply sharing on any social media with the hashtag #aTastyBiteCookbookclub
The Current Cookbook is:
Mediterranean cooking is said to be the world's healthiest cuisine. With use of antioxidant rich olive oil, vegetables, fish, herbs and spices, home cooking is elevated to extreme health food status! Here's why I think you should add this cookbook to your collection:
Mediterranean food is naturally healthy
Gorgeous photos, one per recipe which is my favorite feature in a cookbook.
Easy to understand instructions.
Explanations that go beyond instructions – not only do you learn how, but you also learn the why.
Uses vibrant tasting ready made ingredients like pesto to elevate the flavor without adding extra work. (i.e. gourmet flavor without gourmet effort, as they say.)
Ingredients include pantry staples you most likely already have in your kitchen.
Recipes that can be served any time of the day.
No dessert section (see how good for you this is?!)
Previous Cookbook Club Reviews