Anyone who really knows me knows that I am a cookbook collector. I confess I have a cookbook problem. The first section I head to when I go to a bookstore is the cookbooks. Step one: Admit you have a problem.
Hi! I'm Rebecca and I'm a cookbook addict!
Some of the links in this post are affiliate links, if you use my links to make a purchase I may receive a small commission at no extra cost to you. Read my full disclosure here.
Check out my favorite cookbooks!
How it works:
Get the current cookbook. You might want to look at your local library first. If you want to purchase the book simply click the photo of the book which will take you directly to Amazon.
Decide on at least one recipe you want to prepare; the goal is to explore the cookbook.
Get in the kitchen with your family, friends or by yourself and start cooking!
Share your work with the rest of us by sharing them in the Cookbook Club on Facebook or by simply sharing on any social media with the hashtag #aTastyBiteCookbookclub
The current book is:
September 2020 – Christopher Kimball is one of my favorite chef-teachers and he's "done it again" with the 2019 publication of The New Rules. Hope you'll grab a copy and join us.
You can be the best cook you know by following a handful of "new rules" in the kitchen. Use herbs as greens, not garnish. Stop stirring your polenta. Super-starch your pasta. Use less liquid for more flavor.
These simple, transformational principles will change the way you cook, whether it's Pasta with Sweet Corn, Tomatoes and Basil or Pan-Seared Salmon with Red Chili-Walnut Sauce or a Vietnamese Chicken Salad. I made the Vietnamese Chicken Salad for my friends who joined us for dinner over the weekend and it disappeared faster than a rabbit in a magicians hat!
With over 190 recipes and 75 New Rules for how to cook, your cooking will go from good to great. It will also be easier – less time and less prep – since the big, bold flavors of this new approach to cooking requires less time and technique to develop.
August 2020 – We just added Clean Paleo, Real Life to our stack! You are going to love this down to earth approach to healthy eating. You won't be thinking about how healthy these recipes are, only how delicious!
Beautiful photographs with a picture for almost every recipe
Clear instructions with beautiful font
Gorgeous paperback cover
Tips on how to implement healthy habits
You can read more here: Clean Paleo Real Life Cookbook Review and Menu Plan [Keto Friendly] and while you're there go ahead and download the menu and shopping list!
---
Special mention cookbook: Keto Comfort Foods by Sam Dillard. While we did not officially have this cookbook in the group, many of us used it to deal with stress eating during the 2020 Pandemic. We shared the first menu plan and shopping list for this cookbook.
Milk Street Tuesday Nights – a beautiful collection of weeknight meal recipes that call for pretty straightforward ingredients found in most kitchens. I picked up this cookbook just to kill some time in Barnes and Noble. Two hours later I found myself at the counter making a purchase. After using it for the past month, there was no possible way I could NOT share this with the world! Wanna see some of the recipes I have tried? Join the TOM Online Cookbook Facebook page. or follow me on Instagram.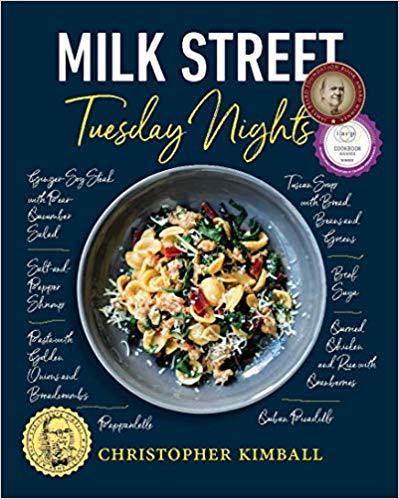 Clean Eating With A Dirty Mind is "technically" a Paleo cookbook full of fabulous dessert recipes, but you don't HAVE to be "doing Paleo" to use this book! I don't follow the Paleo way of eating but this book has dessert recipes that are over the top delicious only made with healthier sweeteners. Check it out!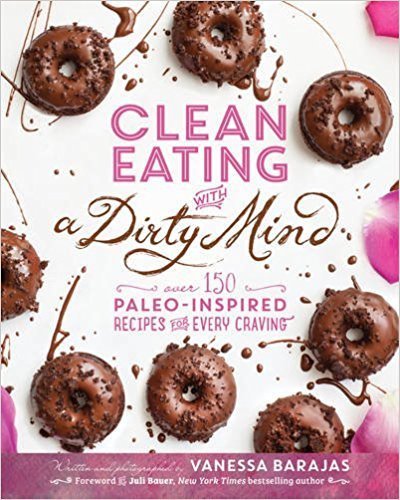 ---
Chinese New Year is February 16 this year so I thought it would be fun to celebrate the Lunar New Year with a Chinese Cookbook! I just received Chinese Soul Food and already there are dozens of recipes I want to make for my family. Grab a copy and share photos of your magnificent meals. We will definitely be making Xiao Long Bao!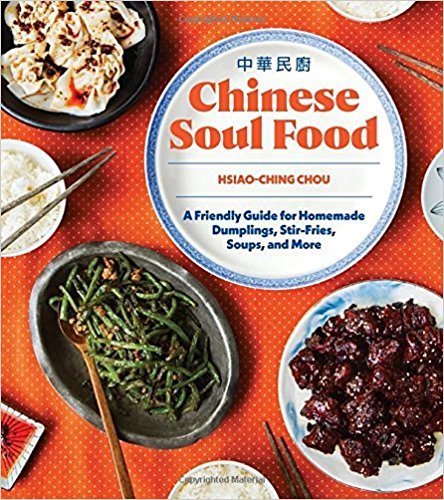 ---
It's June, which means that many of us will have a little extra time since school is out and things are a little more laid back in the summer. It also means that we might enjoy spending some additional time making some comfort food to enjoy with the people we love most in the world. That is why I have chosen Jamie Oliver's Comfort Food! This book is HUGE and packed with tantalizing recipes! Just the photos alone had me drooling.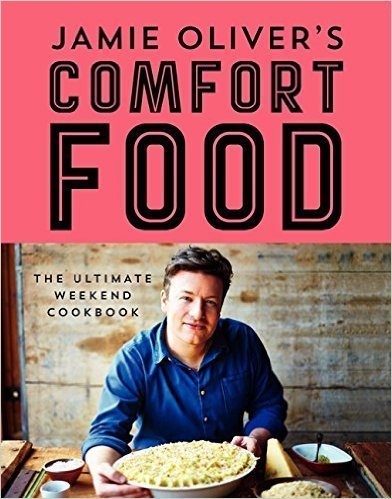 The recipes I intend to start out with (because I know I'll be using this cookbook a lot!) are:
Shepherds Pie p. 24
Tear 'N' Share Garlic Bread p. 290
Hummingbird Cake p. 358 (for Father's Day)
Insanity Burger p. 94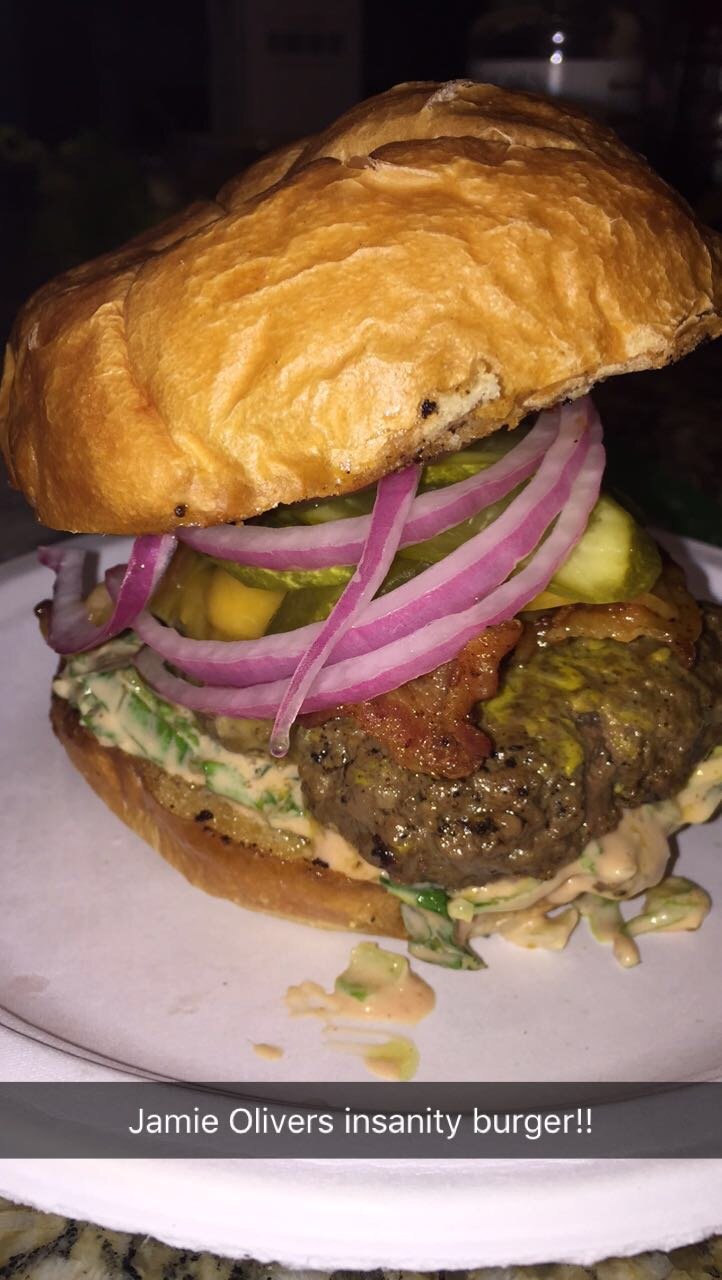 Definitely my favorite recipe so far: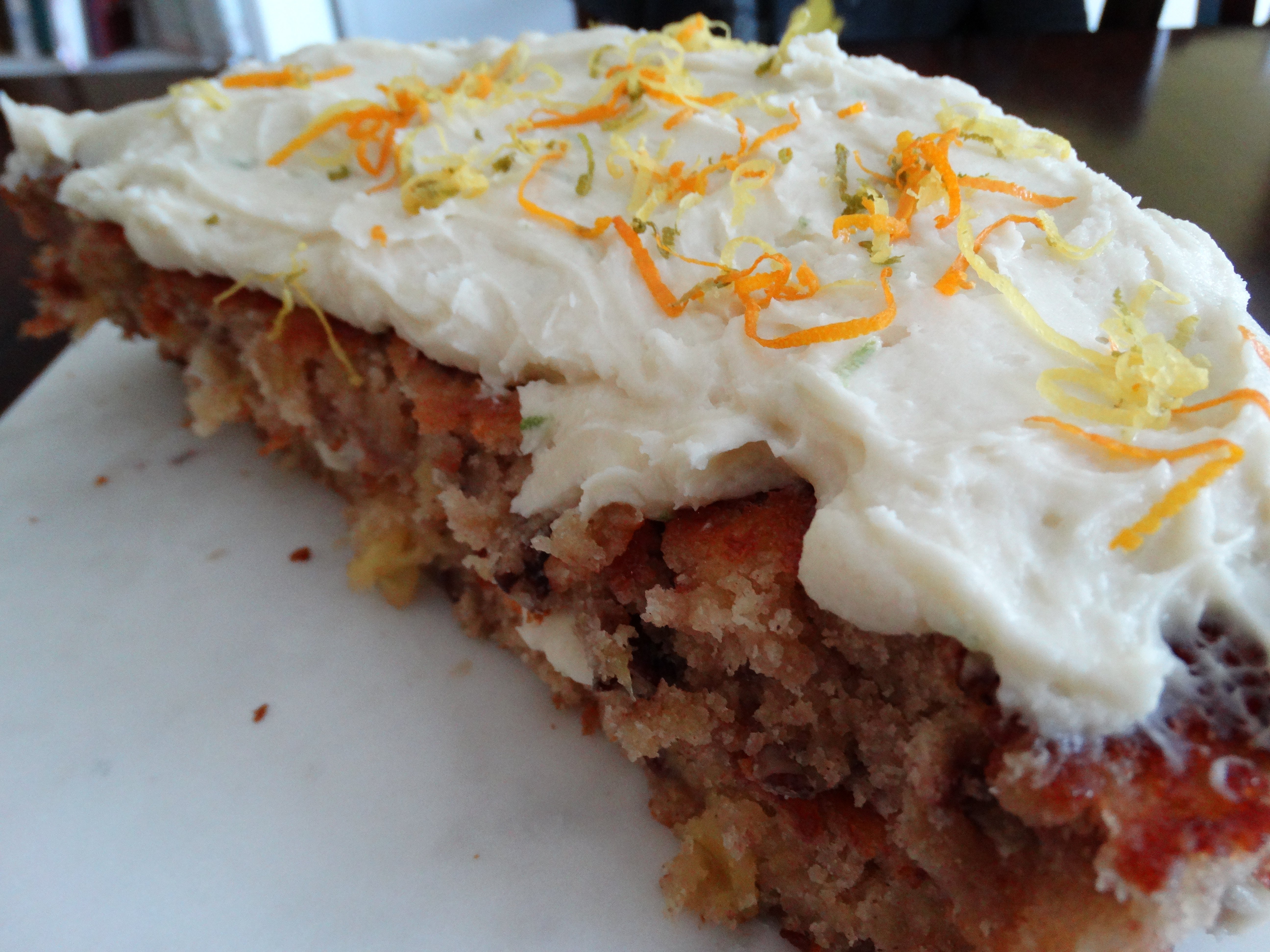 an avocado a day by Lara Ferroni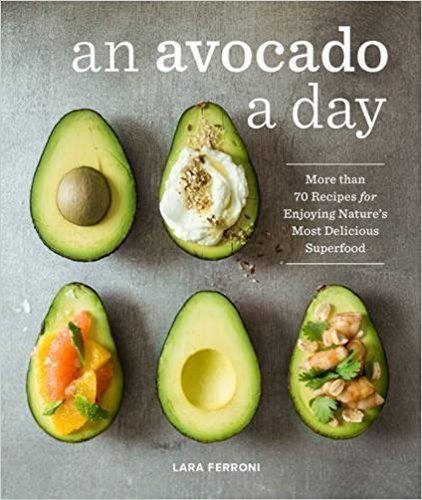 I plan to make the following recipes from this book:
Twice Baked Avocado p. 148
Green curry paste p. 131
Cado-Ritas p. 172
Avocado & Cream Paletas p.160
Sipping Chocolate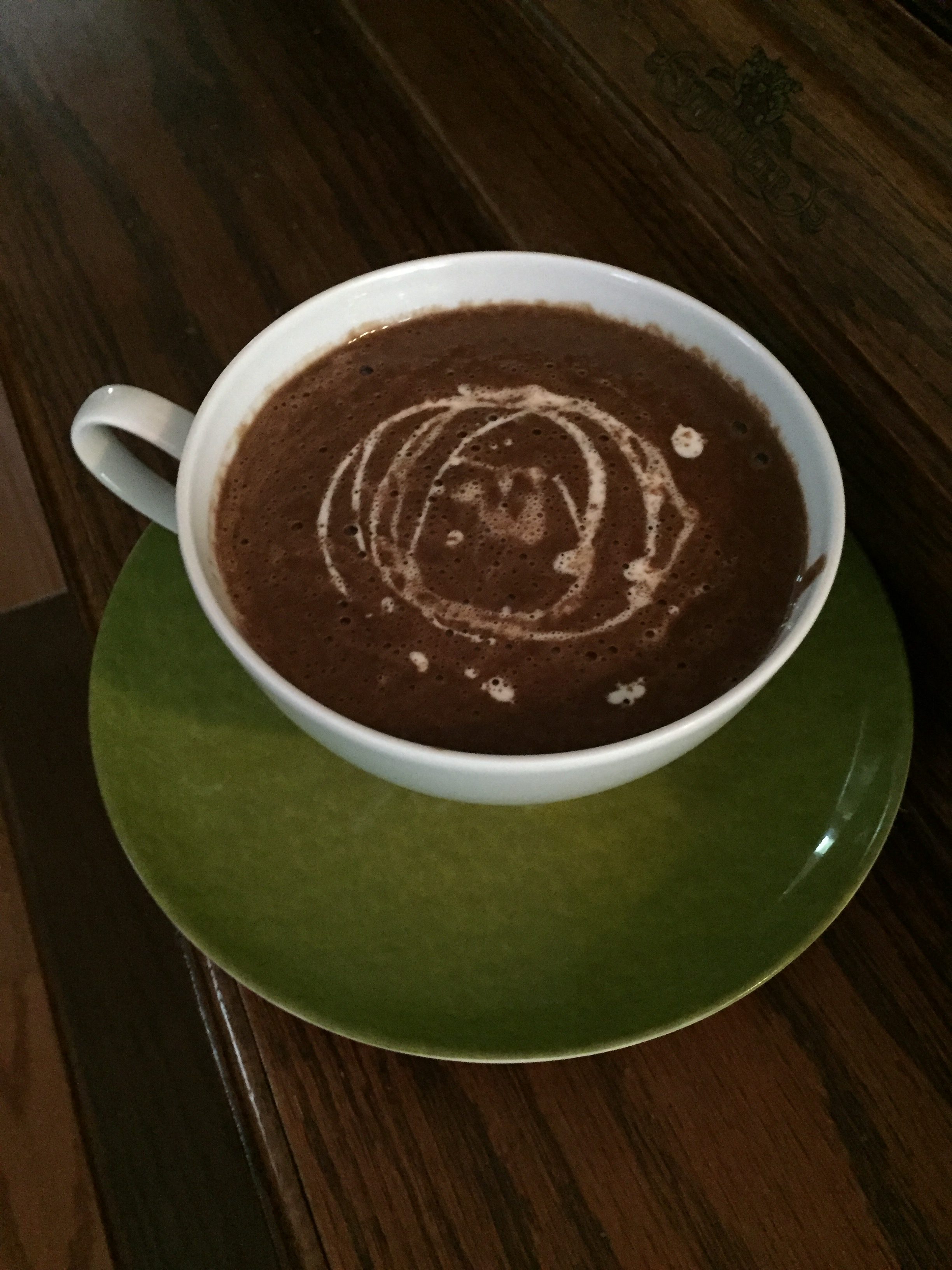 This sipping chocolate does not taste like it has an avocado in it! If you are old enough to have experienced Starbucks Chantico (about a decade ago) then you will be able to identify with this drink. There are not enough adjectives in the world to describe the chocolateness of this healthy drink!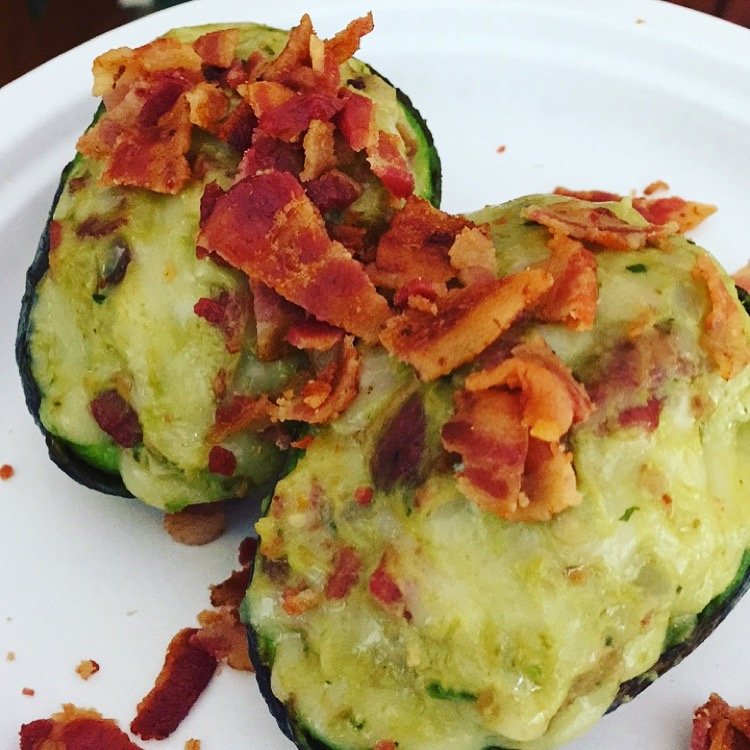 the Sprouted Kitchen Bowl + Spoon, Simple and inspired whole foods recipes to savor and share
The recipes I plan to share from this book are:
Baby Potato and Asparagus Tangle with Green Harissa and Eggs p.10
Hippie Bowl p.116-117
Tahini Citrus Miso Dressing p.203
Curried Sweet Potato Soup with Crispy Black Lentils p.112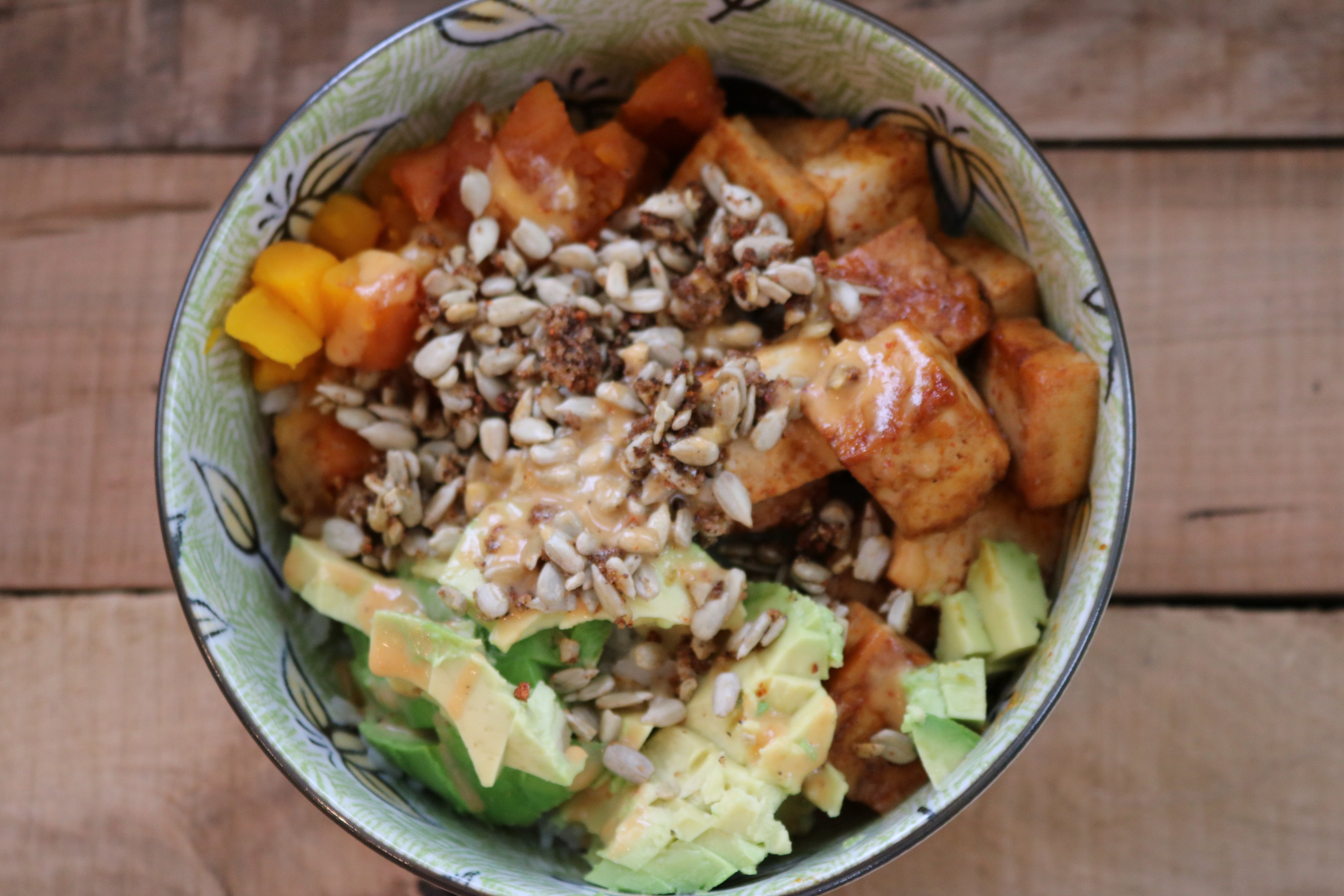 Our first book (January 2017) was
Clean Cooking: More than 100 Gluten-Free, Dairy-Free, and Sugar-Free Recipes
I want you to know that I didn't even catch the "everything-free" part of this cookbook until after I'd been using it for a week or so! That's how good the recipes are! Here's the description:
Cooking without gluten, dairy, and white sugar is not only easy; the results are also dizzyingly delicious. Clean cooking is a growing trend even among people who aren't allergic to gluten, dairy products, or white sugar, and it boasts the benefits of slimming you down, giving you more energy, packing your body with nutrients, and making you feel healthier.

This gorgeously photographed and styled cookbook embodies the gastronomical mantra of clean cooking and eating, featuring Elisabeth Johansson's wonderfully fresh smoothies and juices; alternative breakfasts and snacks; new ways of baking bread; hearty vegetarian, seafood, and meaty meals; and sweet offerings that you can enjoy without a guilty conscience.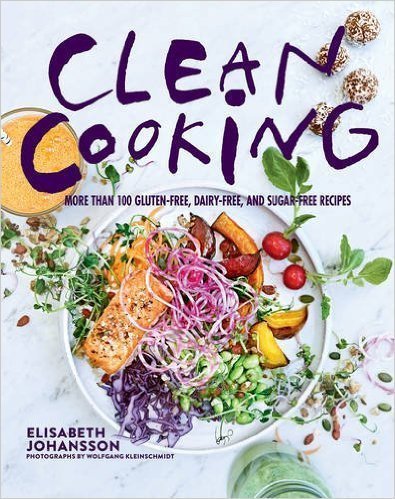 The Recipes I'm going to share from this book are:
Red Fruit Salad p. 57-58
Black Sesame Seed Dressing P. 120
Blueberry Oatmeal p. 49