Last Updated on June 29, 2022 by Rebecca Huff
Are your cleaners worse than dirt? Is Your Home Making You Sick? I'm about to reveal some Dirty Little Secrets.
I hate to break it to you, but most of the household cleaners sold today are full of toxic and unhealthy ingredients. Unfortunately, these chemicals are doing more harm than good. These chemicals are making you toxic. Most of them are linked to many undesirable health consequences such as headaches and migraines, contact dermatitis, asthma, allergies, emphysema, and worse, cancer. Below I share some of the dirty little secrets that might be making you sick.
You've heard people say, "What you don't know can't hurt you?" Well, I'm here to bust that myth. Because the long-term effects of most of the common household cleaner chemicals are unknown, people continue to use them unaware of the long-term health risks. Actually, I have met well-meaning, hard-working, clean freak mamas who want to keep their home spotless for the precious crawling babies, who use a multitude of chemicals on every surface of their home! They have no idea that the toxins they are exposing their children to can be far more dangerous than the dirt they are combatting. What they don't know CAN hurt them.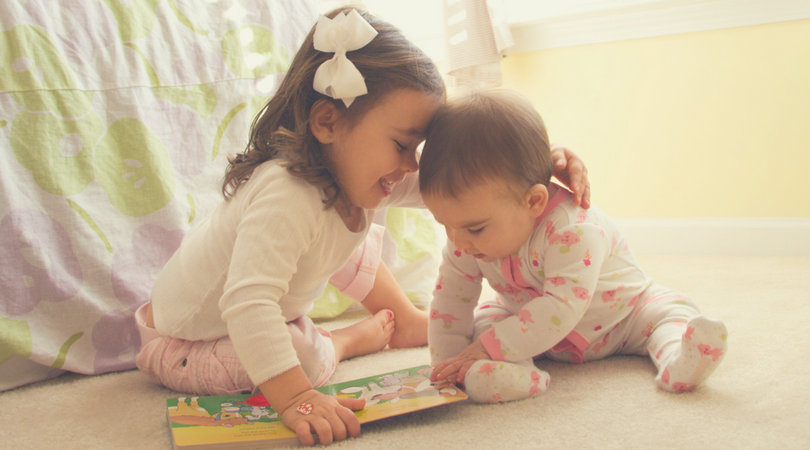 Here's another MYTH I'd like to bust: That "clean" smell after your cleaning routine is really toxic fumes. Have you ever been cleaning windows with a popular blue liquid and suddenly get a terrible headache? Traditional cleaning products contain chemicals that surprisingly are now being found in the cord blood of newborn babies! These chemicals have been linked to many health-related problems. Try not to think of this scent as clean but more as a warning: Don't Breathe It!
Did you know that back before World War II homes were much draftier and air circulated more freely? This allowed fresh air into the home and indoor air was being refreshed constantly. After air conditioning became more energy efficient and widely popular, houses began to be built more airtight. It was around this time more and more cleaning products started to flood the market. Trends have continued and an array of toxic chemicals for every home need are still flooding the market. They can't even be contained on one aisle in the supermarket. Plastics were also being produced and marketed to fill the home as well. This combination of events is why the air inside your home is way more polluted than the air outside your home, up to five times more polluted!
One of the best ways to fight dirt in your home is to simply remove your shoes before entering or at least keep them in restricted to the area near the door. There is a lot of dirt and bacteria on the bottom of your shoes. Why track it through your entire home? As an easy solution to this I have a shoe shelf beside the door in my garage where we all remove our shoes, then right inside that door, I have a basket with house slippers. I have a similar setup at my front door for guests with new slippers for my guests to use.
While we are discussing your floors, let me tell you a secret; the chemical concoction in that convenient disposable spray mop is filled with toxins that have been linked to developmental and fertility problems. Not only that but these chemicals can cause irritation of the nose, throat, and lungs and give you a headache. I realized one of the first times I used one of these mops that I would not be able to use it if one of my sons was at home because he complained of a headache each time. It took me a while, but I finally caught on. It's really easy to make your own floor cleaning solution and buy a refillable spray mop with washable pads.
I use homemade cleaners like the ones in this book.
Speaking of floors; if possible, get rid of all the synthetic carpets full of VOCs, petroleum glue, and chemical dyes and instead opt for natural hardwood, bamboo, or tile floors. Use area rugs made with natural materials, I have even found these at World Market.
When refreshing the walls in your home, choose low-VOC paints, if you aren't sure which ones, ask! However, most will be labeled. Dust your home with microfiber (it traps dust instead of making it airborne like feather dusters) and stop using ammonia-based cleaners and aerosols.
Believe it or not, the vintage look has more going for it than just being in style, it also contains less harmful materials. I recently bought some new furniture for my living room. The first thing I noticed after it was delivered was the terrible smell. (As a side note, my children did not notice the smell and they say I have a nose like a Ninja, but a friend came over and mentioned it to me as well, so I'm not crazy.) I realized I had made a huge mistake. The company had treated it with anti-stain chemicals. Saddened by my own oversight, I have left my living room windows cracked during the day as much as possible since buying it.
Another furniture problem is PBDEs that companies are blending into the foam and other materials in furniture cushions or in car upholstery. PBDE exposure has been phased out in many states. IKEA has phased it out, so it's perfectly understandable to ask your furniture salesman if the furniture you are purchasing has this toxin. Not all will know what you are talking about, but some should certainly know, depending on what area of the country you live in. It is best to avoid this by buying upholstery with removable covers and avoiding furniture treated with anti-stain chemicals.
Speaking of stains, many of your conventional stain removing products are doing more harm than good. Most on the market have ingredients called "endocrine disrupters" or "hormone disrupters" which mimic estrogen in your body. As your doctor may have told you, estrogen imbalances can lead to breast cancer. You hear a lot about deodorant that is aluminum-free, but what you don't know is so many of the products you clean with are even worse than the aluminum deodorants! Now, I know you thought you were doing something good for your family, so don't beat yourself up about it. Just replace those toxic chemicals with some toxic-free natural cleaners and move on!
Let's talk about BLEACH. Did you realize that for bleach to properly do its "job" it has to remain on the item you are disinfecting for 30 minutes? According to the Washington Toxics Coalition, this is how long it takes to kill bacteria and is not effective if the surface is dirty. To use bleach properly, one must first clean the surface and then disinfect it.
Here's a disheartening secret; if you are buying organic food, yet spraying a disinfectant in your home, you are contradicting your purpose. Of course, you want to keep your home clean but repeated exposure to these disinfectants is linked to a significantly higher cancer rate. Did you know that bacteria do not cause the common cold or flu? Viruses are what cause these illnesses and antibacterial soap doesn't kill viruses.
I have a thing about germs. In fact, I avoided gyms for years because of the invisible little things hiding everywhere waiting to attack me when I least expected it! Recently, I joined a gym that looked extremely clean, however, I will be bringing my own homemade hand sanitizer with me, alcohol-free of course! I'm sure it is cleaned daily, even multiple times per day based on the number of people using it. Similarly, surfaces inside your home that people touch frequently, like remotes and light switches, will need to be cleaned more often.
My bedroom is my favorite room in our home. It's a sanctuary, a haven of rest. I splurge on un-dyed organic cotton sheets and sleep on a PBDE-free mattress made from natural and renewable aloe and bamboo. In addition, I wash my bedding in HOT water because dust mites can't live in hot water, so spend the extra energy on this one compromise. My goal is to replace my pillows every year if at all possible. Unless I am seriously ill, I do not eat in my bed (crumbs feed dust mites) and I frequently dust under my bed to reduce dust bunnies gathering there.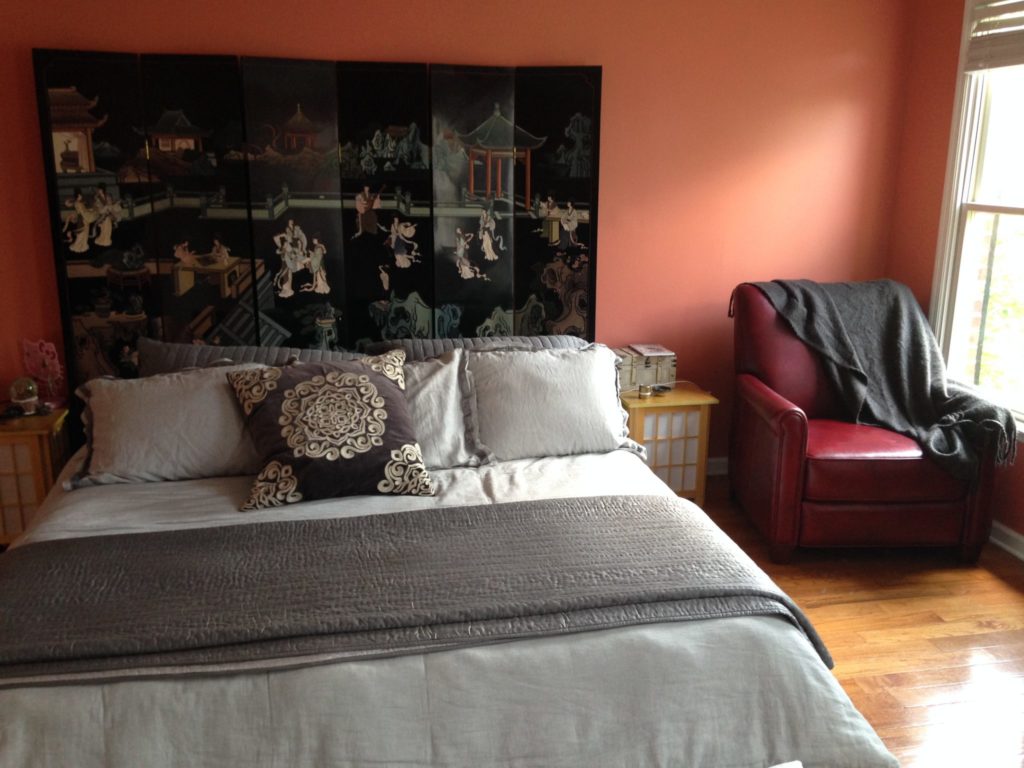 This may sound over the top, but I shower BEFORE going to bed at night as opposed to when I get up. I like to be as clean as possible when I get between the sheets. Especially my feet, and my children all know that they are not allowed to sit on my bed unless they are wearing their pajamas. If you prefer to shower in the morning, at least wash your feet before getting in bed. I've seen people lay down on their bed with shoes on that I know they just walked through a gas station public restroom wearing. Can you imagine how much icky stuff they just transferred to their bed? Think about it.
The last bedroom suggestion I'll make is to burn soy, vegetable, or beeswax-based candles instead of the old paraffin wax petroleum by-product sludge candles. Believe it or not, when you burn those fancy candles you bought for $22 each, even though they smell nice you are releasing soot-laced with the chemical acrolein into the air of your home. YUCK!
Here's another dirty little secret: that spray that automatically cleans your shower for you is leaving behind a residue that can be absorbed into your skin when touched, or inhaled when it becomes a vapor. Ever read the warning label? Notice it says not to get it on your skin, and in the case of contact rinse with water? Yes, that cleaner that keeps your shower walls and bathtub scum-free is leaving behind toxic chemicals for you (or your child) to soak in during your next bath.
Because your skin absorbs things just like a sponge, you do not want to take a bath in these chemicals which have been found to be not only a reproductive disruptor but an immune system disruptor as well. Soft type scrubbing cleansers have the same toxic chemicals in them. Again, get rid of all those products and start using toxic-free alternatives! The sooner you get rid of them the better!
Now, on to the bathroom; hopefully, you are closing the lid on the toilet while you flush, as you know the particles from your deposit become airborne when you flush and land on everything nearby in your bathroom. While we are discussing your deposits, I can't help but bring up that highly perfumed air freshener that so many people use to "cover-up" their odors in the bathroom. These air fresheners usually contain registered pesticides.
Yes, you get a cover-up scent, but did you know that some of these work by inhibiting your nose's ability to smell them? Now there's a Dirty Little Secret! Others react with the air in your home to produce formaldehyde! Opt for essential oils instead and save yourself a headache, literally.  Propellants in these sprays are made from chemicals like propane; do you really want to cover your odor with propane?  Try leaving the window slightly open, decorating with real and fragrant flowers, or burning a soy-based candle.
Speaking of perfume-type air fresheners, ditch the ones that plugin as well. These are simply releasing chemicals into your air 24/7. The breezy fabric spray you are covering up your pet odors and other unpleasant scents with? Well, those are also full of chemical combinations that actually cause breathing disorders such as asthma and lung cancer. You would be better off using a diffuser filled with essential oils. My favorites smell like citrus!
In an upcoming article, I'll spill the dirty little secrets in your beauty routine!
I really hate to bring this one up, because my husband dearly loves his shirts dry cleaned and pressed and I like the lady who does it! However, when you take a dirty shirt and add the chemicals used in dry cleaning do you really get something cleaner? The main chemical used by most dry cleaners can result in all types of health problems. It remains on your home and next to your skin for you to absorb and inhale. Look for a dry cleaner that has converted to a super-dry cleaning method using simple carbon dioxide or a wet cleaner. Ask your dry cleaner what they use, do your homework and find a cleaner who uses less toxic methods.
Technically, you could try to wash your own shirts, (carefully!) unless they are made of certain types of fabric. I have had success hand washing cashmere and silk, just proceed with caution. When in doubt opt for saving your garment, then try to be more aware of the cleaning methods necessary on the labels of future purchases.
When stocking your laundry area you will want to watch out for those giant jugs of detergent which are simply full of toxic chemicals opting for safer substitutes.
Use essential oils on wool dryer balls instead of fabric softeners. If you haven't seen my YouTube video with a walk-through of my toxic-free laundry room, go watch it! When possible air-dry clothing. This saves energy and it's actually quite relaxing to hang out the laundry. Try it!
Last but not least, don't forget to change your furnace filter, or else you will be distributing dirty air throughout your home. The best choice is the pleated high-efficiency filter. Purchase these in bulk if possible and set a reminder to change them on the first of every month.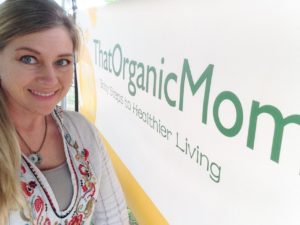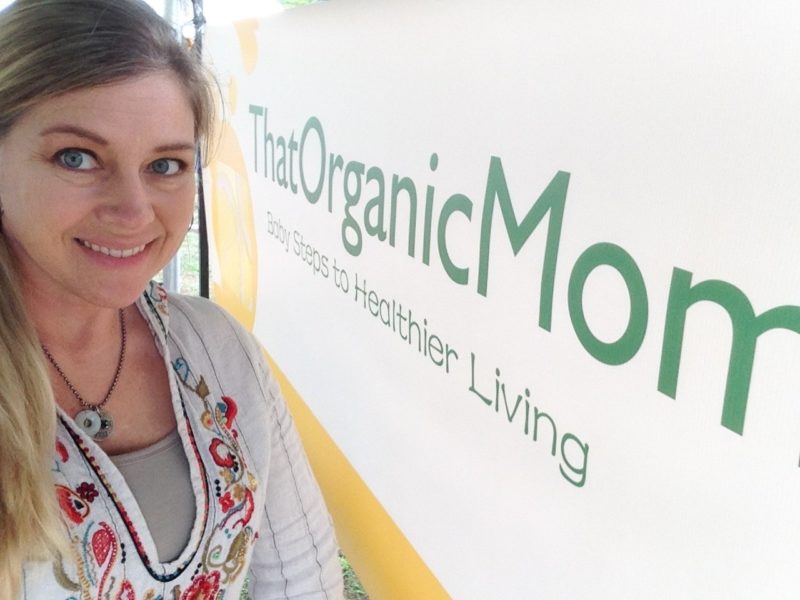 Happy Cleaning!