When is the last time you sat down to dinner together with your entire family? There are surprising benefits to making Family Meals a priority.
I know, last night you had ball practice and tonight is the piano recital, tomorrow is the office meeting after work. You may be thinking, "I'm too busy to prepare a meal and sit down to eat it!" Most American families are busy, busy, busy and find it difficult to find time to spend together. Pick up the book, Addicted to Busy: Recovery for the Rushed Soul
 and you will read stats like 52% of people polled said that stress kept them from sleeping just the night before. Also the fact that 19% of adults ages 18-33 are stressed to the point of needing medication, and stress levels are still on the rise. Work, money, relationships, family, the economy, it's all swirling around in our heads day and night. Unfortunately we are not taking the time to unwind. Sometimes when you hear your friends or coworkers complaining about being busy it almost sounds as if they are boasting. The underlying message being, "I'm so busy because I'm so important." Busier is not always better!
Beware the barrenness of a busy life ~ Socrates
Children need time to do nothing. Hey, parents need it too! So many of us do not know how to "do nothing." I was actually raised to believe that busy is good. I remember jumping up when I heard my parents return home from work so they wouldn't think I had been just sitting around. That mindset has carried over into my adult life. Sitting around = not being productive.  Even though busy has always felt "normal" to me, I have always practiced one specific way to rest and relax while bonding with my family. It is having dinner together. "Busy" is a hard habit to break.
Just ask around to find out how many families are making dinner together happen; the results are sad. Families can benefit immensely from taking the time to eat together frequently. Dinner is a great time to catch up on news with your family, laugh a little, share our values and form bonds between family members.  Many times, dinner is the only down time we get to really connect with our families and really establish who our family really is.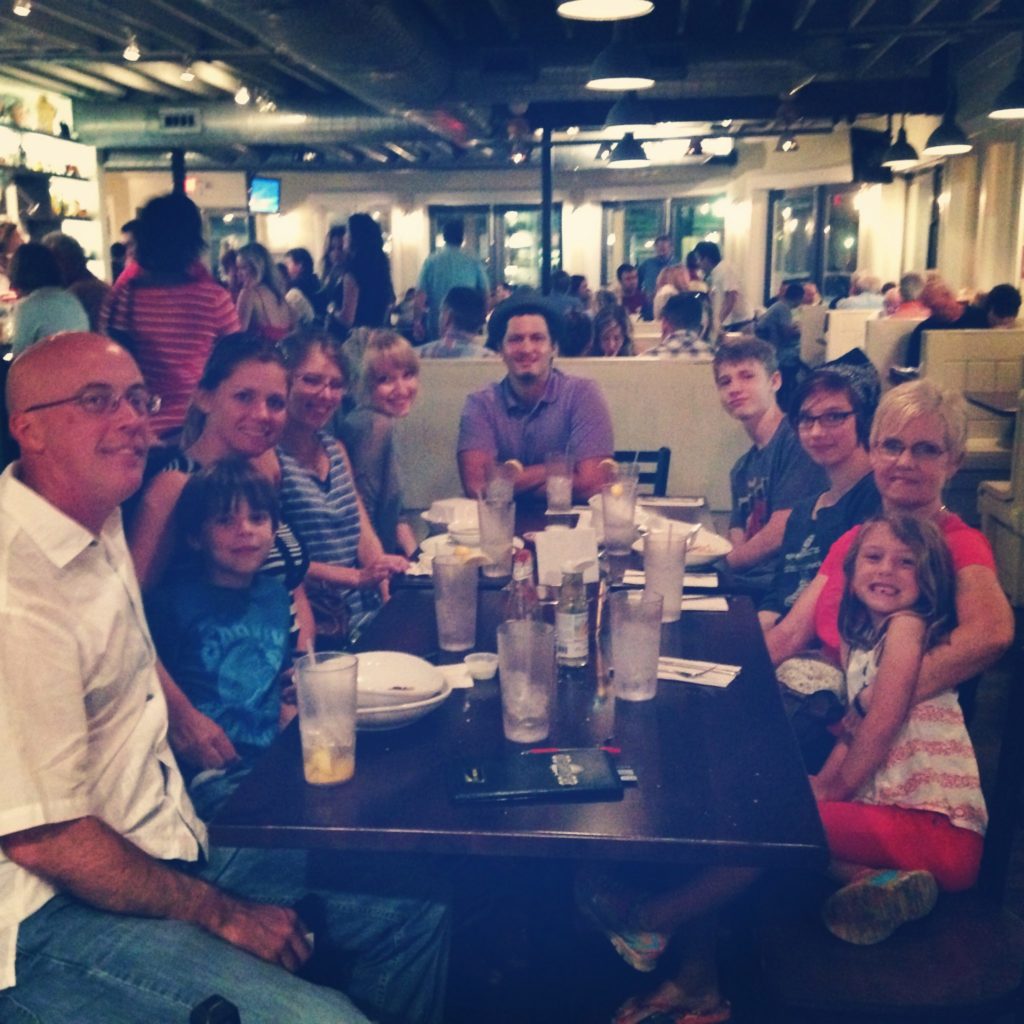 Making mealtime a priority in our family means not only feeding our kids nutritionally but also emotionally. Spending time in communication at the family meal table can help our children learn to relate to other people.  As for our family, we sit together at a dining room table, no television, and no phones, except for the one we use to play music softly in the background. During our time at the dinner table, we discuss character qualities, what happened that day, things we are thankful for, things we are looking forward to and so much more!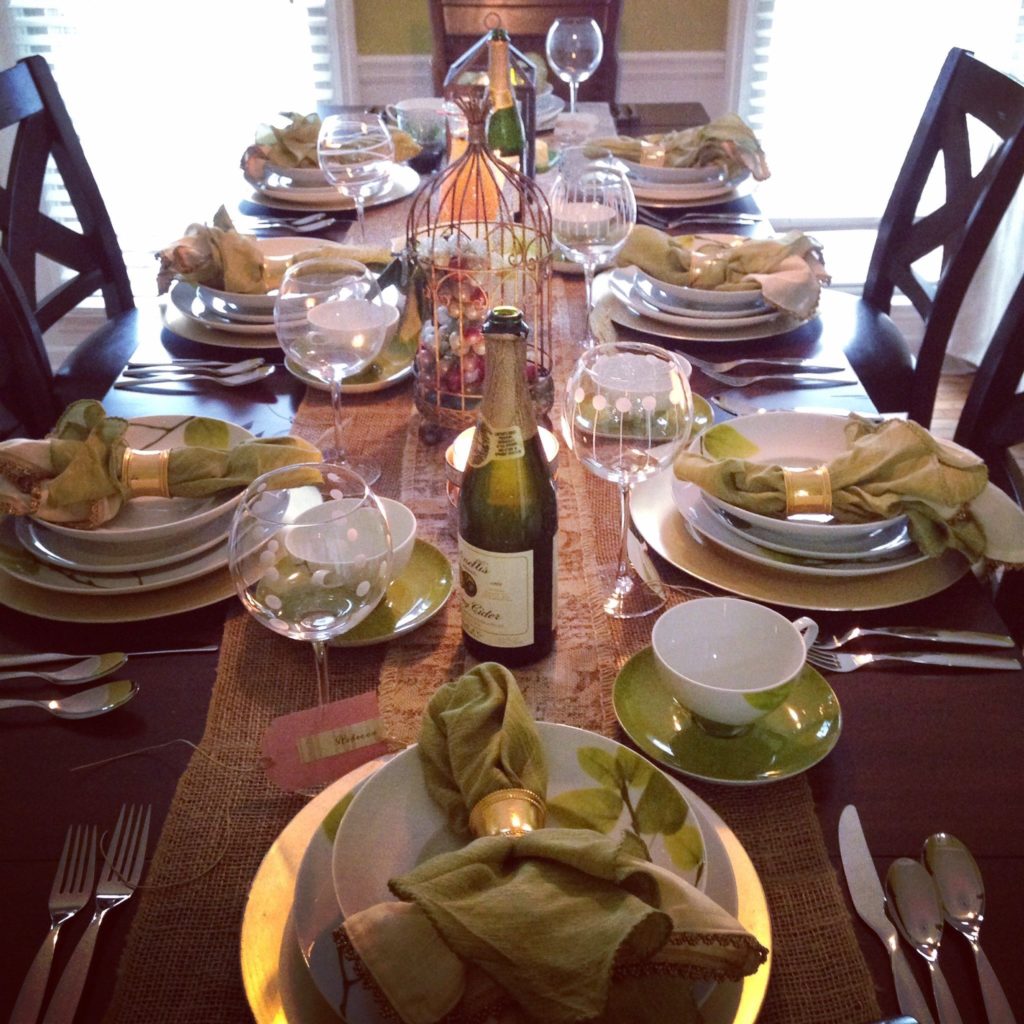 Preparing meals at home can also save you money which means less stress!  I recently compared end of year budget results with several of my friends who had previously complained about the expense of spending money on buying organics. The results were shocking, let's just say that when you are looking at your budget, you need to pay really close attention to your "dining away from home" category! Don't get me wrong, having dinner out from time to time can be a great family experience as well, but it should be the exception, not the norm.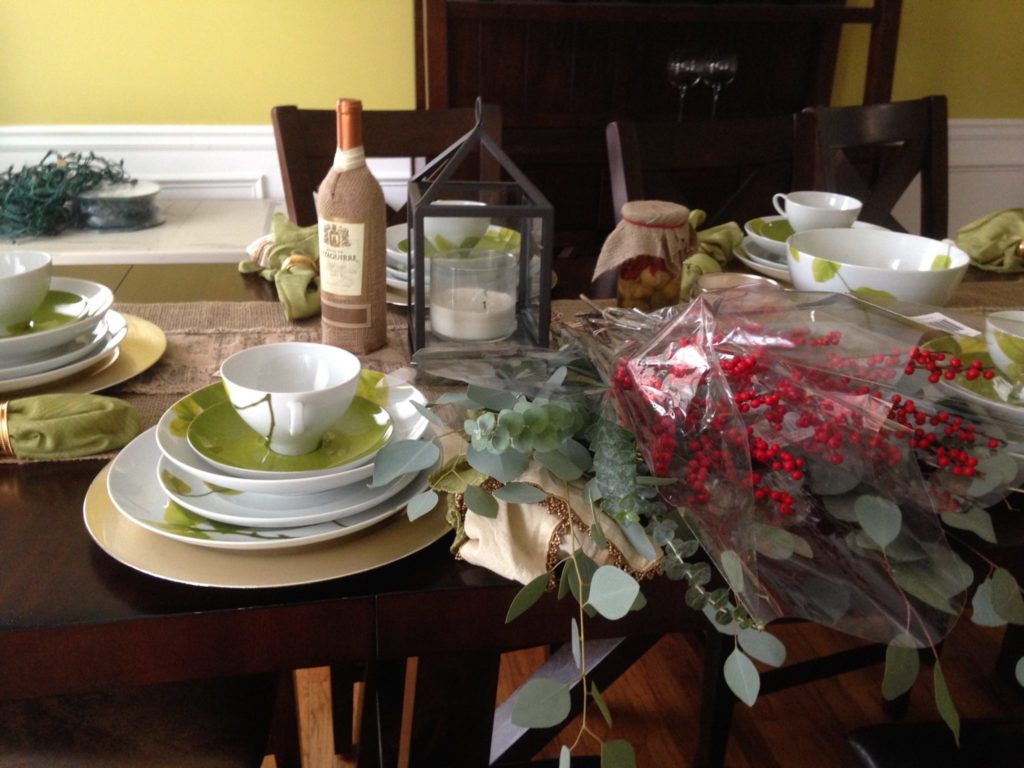 Spending time around the family table helps kids learn to say no to peer pressure. Stability at home means kids feel more secure.  Even when mealtimes feel hectic or disorganized parents can take comfort in the fact that simply having regular mealtimes may be providing your child with stability. A stable child is more resistant to peer pressure. If you are looking for ways to get to know your children better and open up dinner conversation, check out Momastery's idea for the key to unlocking your child's heart.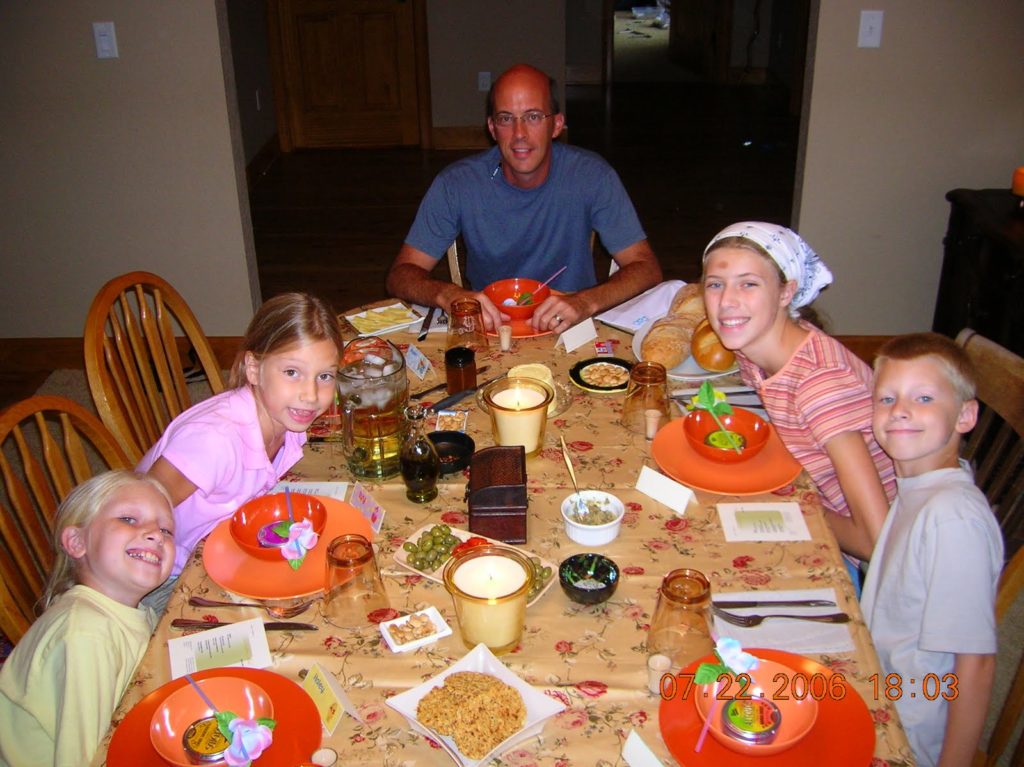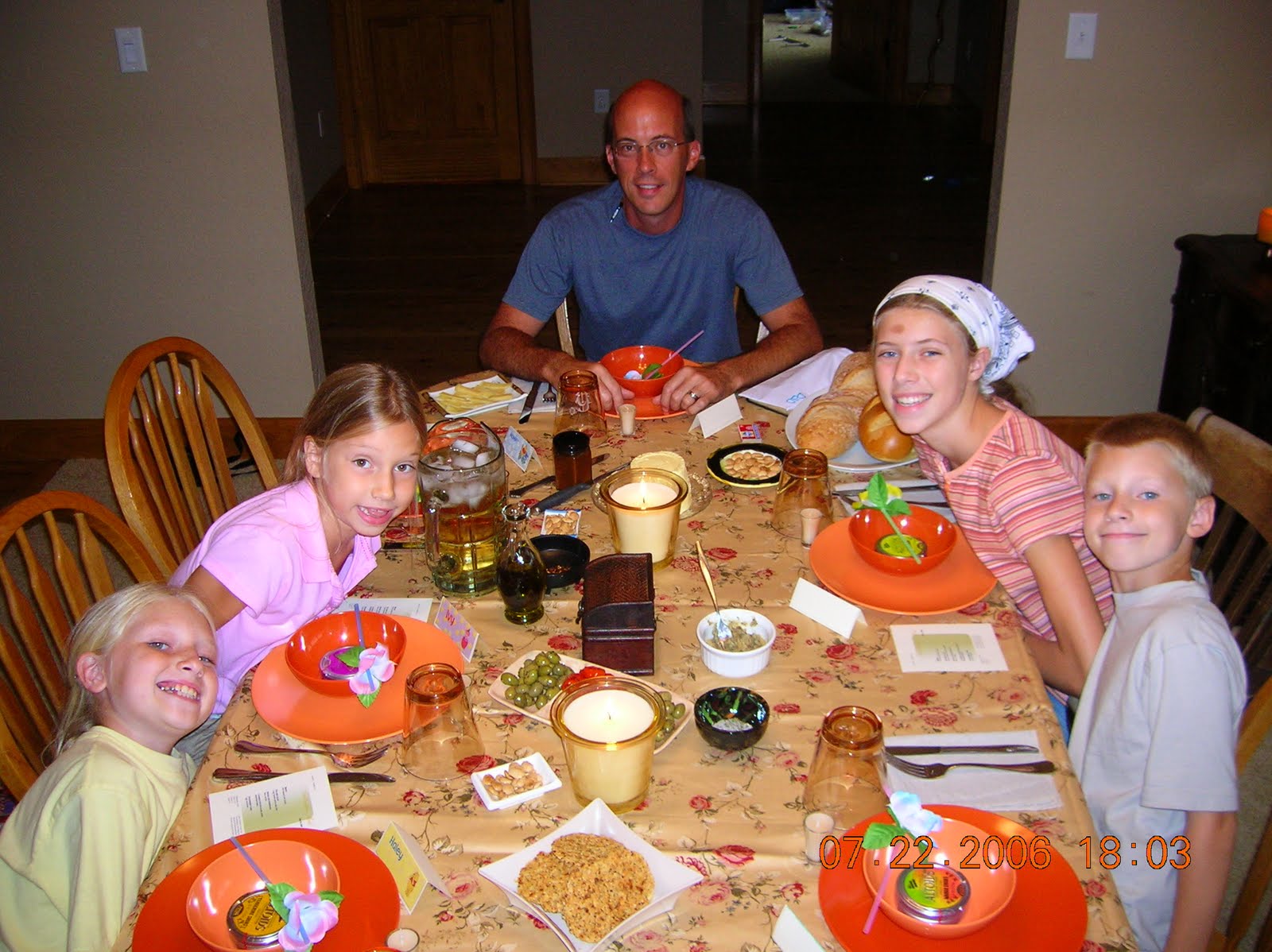 Here are some other great benefits of taking time to have dinner together:
Healthy meals will help your children to have superior health
Kids who eat dinner with the family score higher on tests
Obesity is an epidemic in America right now, when you eat together at home you can control portion sizes and have a better chance at learning to enjoy eating vegetables and healthier choices.
Family dinner time is a great platform for having discussions about nutrition and where food comes from. We also like to discuss politics such as anti-labeling laws, acts being passed by congress and other topics as they relate to the food industry.
Eating dinner together with your family can be a huge stress reliever for parents who work.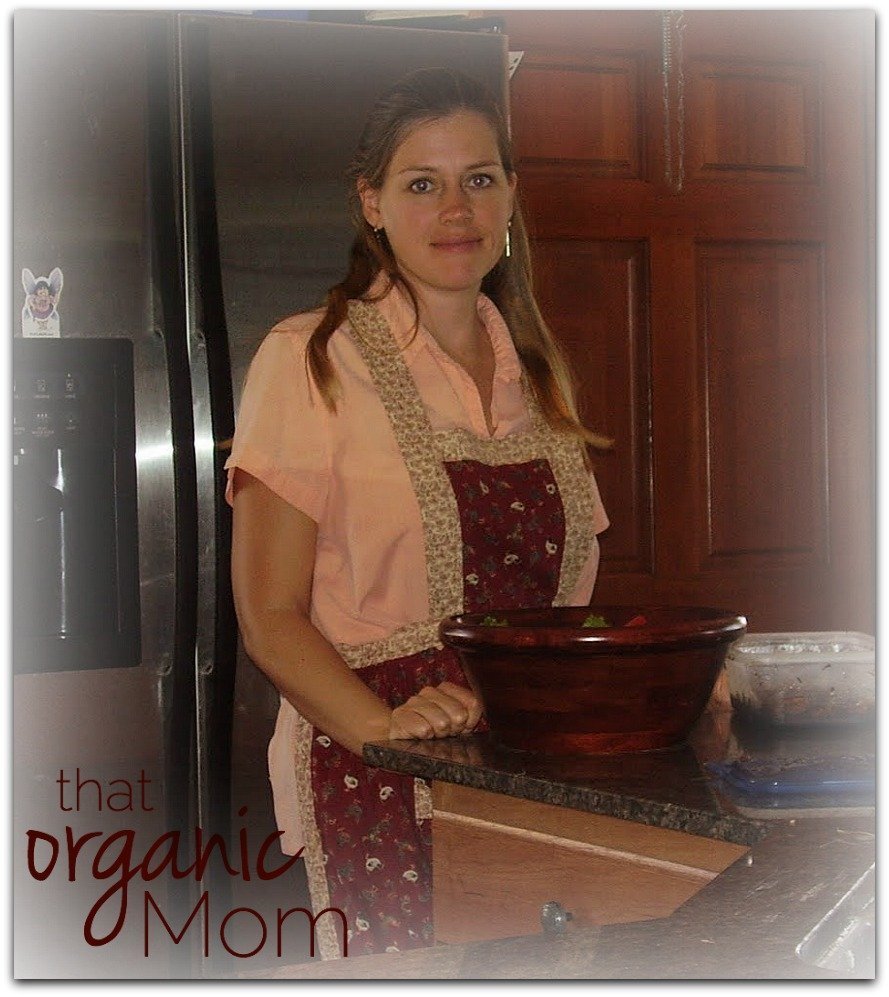 Eating together as a family can do so much for children but that doesn't mean meals have to be a huge deal with fancy food and fancy plates. If you prefer you can always use paper plates and serve simple fare! The children will love any effort you make at having family time. After meal times, don't be in a hurry to clear the plates either. Relax and enjoy your meal time with your children. On occasion spend an extended amount of time just socializing with your children at the dinner table. Just sit and bask in the togetherness for a while, tell your children some funny stories from your own childhood, or from your day. Always try to keep the conversation on a positive note. Try implementing the rule, "only say nice things at the table."
Here are some other habits you might want to start if you haven't already:
Plan your meals ahead of time. Waiting until the last minute is stressful.
Keep your meals simple, unless you enjoy cooking elaborate meals or you cook together with your family.
Try to make your meals as nutritious as possible by eliminating white foods
Create a warm atmosphere by using candles or special lighting. We like to play soft music in the background.
Do your best to make the meal delicious, beautiful and fragrant. Certain smells evoke childhood memories for me, and they will for your children too. The more colors you have on your plate the better. You can even use herbs to decorate your dishes, it is very simple.
Have enough for seconds, if they don't get eaten, you can always pack them in tomorrow's lunch boxes!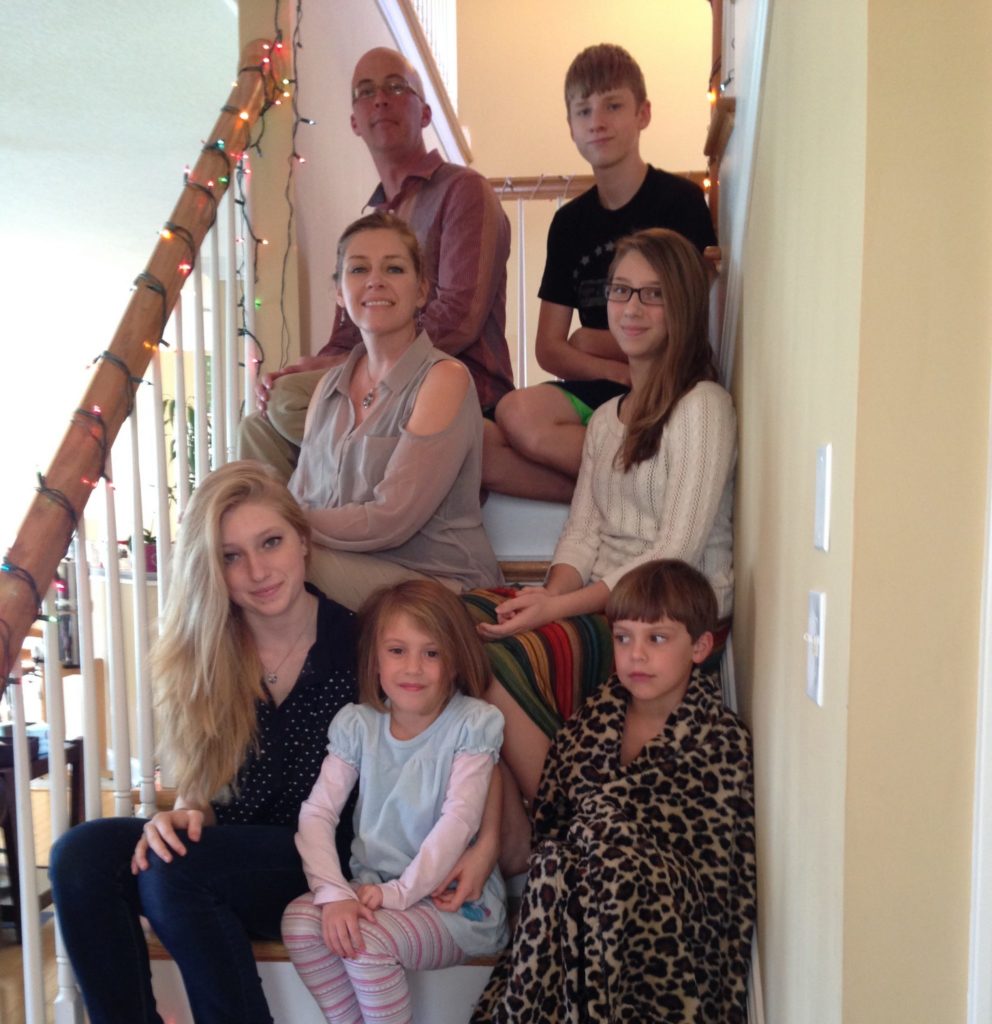 Research shows that families who eat together at least five times per week reap great benefits, such as a better vocabulary and lower rates of eating disorders. It's ok to eat a meal in front of the television once in a while, but try to save it for the rare occasion. For example we recently sat down together to see the long awaited Paddington Bear, which we did not go see at the movie theater.
Sometimes life throws circumstances at you that prevent you from having dinner together as a family during the week. This is a stage our family is experiencing right now. We are currently unable to sit down all together at dinner, but the children and I are able to have dinner together without Dad due to a work schedule that cannot be changed at the moment. So, I try to make it a point to make a family breakfast meal, so that the children are able to sit around the table with Dad in the mornings before school. On his days off, I make sure that we are all home and I have a nice meal prepared so we can sit together for some much needed family time.
Meal Table Challenge: eat a meal together as many times as possible this week, preferably at least 3 times, post one of your family mealtime pictures on any social media with the hashtag #mealtablechallenge