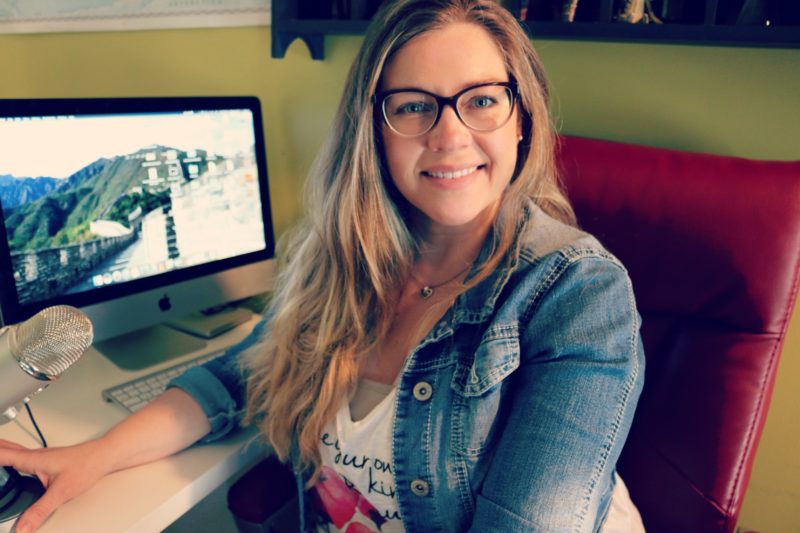 The questions I get asked most is where do you find fill-in-the-blank (vitamins, stevia, organic food, clothing, kitchen items, beauty products, non-toxic cleaning supplies, etc.) or which such and such do you use? So, I'm working on putting everything together in a handy resource guide that you can use to find my recommendations. Items on this page are ones that I have used or am currently using in my home, on my kids, or for my family.
While not all links on my website necessarily lead to affiliate referrals, for the sake of FTC Disclosure purpose, please know that some of the links on my site are affiliate links and if you choose to purchase items from those links I will receive a small commission for the referral. The price is still the same for you, and sometimes even lower when you use my coupon codes.
If you do choose to use my affiliate links, I want to say "Thank You for helping me share the message about healthier living by supporting my website!" Still unsure? Help understanding what affiliate links are.
Jump to Section
For the Home
We are bombarded with toxins in our environment on a daily basis, that is why I try to keep my home as toxin free as possible by avoiding fragrance and using more natural products. Here are just a few of my favorites.
An eco-friendly laundry detergent with no plastic, no wasted space, just concentrated strips that clean your clothes. I use the "fragrance-free" version in my HE front loader.
From natural household to personal care, everything at Grove is healthier for you and the planet — and works beautifully.
Reduce toilet paper use while keeping your bootie clean! Eco-friendly function saves trees and toilet paper. Simple installation with no special tools required!
With a brush that's nearly double the size of those on standard round robot vacuums, Neato gets into corners and along walls more effectively & brushes right to the edge.
Remove VOC's, viruses, bacteria, mold spores. When I tested positive for mold illness we got an EnviroKlenz® Mobile Air System with UV Light. This unit combines Advanced technology for toxic and noxious chemical and odor removal with HEPA filtration and ultraviolet germicidal radiation (UVC) to remove airborne particulates and allergens and inhibit the growth of captured microorganisms (such as bacteria, mold, and viruses).
I use a portable sauna from saunaspace. Four 250 W full-spectrum infrared ThermaLight® on a solid American basswood mount with carrying handle. Stainless steel guards protect from heat and electromagnetic fields.
These light blocking glasses are used to help prevent light-induced melatonin suppression that can occur from using electronic devices. I try to wear these when watching TV, using computers, smartphones or any electronic devices in the evenings.
For years we have used the Berkey water filtration systems to provide clean drinking water. Consider the fluoride filters if your area supplies fluoridated water. When we upgraded to the Big Berkey we gave our Berkey light to our daughter in Florida where the water smells like sulphur, now her water is much cleaner.
We use salt lamps instead of night lights to prevent disrupting melatonin production. The negative ions released by a Salt Lamp help you to relax somewhat like the feeling of being at the beach. Research shows, the more negative ions in our environments, the better we breathe, feel, sleep and maintain health.
Our bodies were designed to squat, not sit, when pooping, therefore going number two on a modern toilet does not allow the kink in your colon. Using a stool for your stool can truly help you become an efficiency expert at this every day (I hope) activity.
Safer and more effective than dryer sheets filled with toxic chemicals and fragrance. Wool dryer balls are friendly to the environment and help reduce static while preventing wrinkles. Saves money too as you only need to buy them once.
Supplements
I purchase the following supplements through Life Extension Products because they are high quality.
Krill Oil may help support the heart, the brain, immune function, and joints – may aid memory and cognition and contribute to a calm feeling of overall well-being.
U.T. Vibrance
You can also find many protocols for various health issues here: Life Extension Health Concerns. This makes it easier to repair your health with step by step instructions and suggestions. I have used the Digestive Health protocol for myself and with my son and it has helped to repair mild leaky gut.
Collagen is another one of my favorite supplements, I keep it in a jar next to my coffee and tea area. My family and I use Vital Proteins Collagen Peptides.
Natural Beauty
All of my beauty advice comes from my beauty guru Macey! She graduated from Aveda Institute and currently works as an aesthetician. She spends a lot of time on researching safe ingredients so that she can recommend the most natural and effective products for you!
In The Kitchen
Seems like I spend a lot of time in the kitchen making food for my family. Here are a few of my favorite products for saving time and creating healthier and tastier meals.
Weight Loss
Losing weight isn't always easy or straightforward but here are some of the products I use to maintain my weight.
Fresh, raw, and unpasteurized plant-based juices, smoothies, and wellness shots that taste great and make you feel even better.
A nutrition & fitness tracking website which is very useful for calculating macros. For a while, I used MyFitnessPal but the nutrition information for foods would be off so often that I had to switch to something more reliable.
Contributes to healthy weightloss. For beautifully plump and glowing skin, use collagen powder daily. Just a scoop or two in a beverage and you'll get the daily amount of collagen.
Gifts
Some people's love language is Gift Giving, which is true of several of my friends as well as one of my children. I like to give meaningful and useful gifts. Here are a few that I am crazy about.
My doctor recommends this coffee because every batch of coffee beans is tested for toxins before and after roasting. Fresh-roasted, specialty grade, antioxidant-rich, medium roast organic whole bean coffee delivered fresh to your door.
Healthy, delicious meals made with farm-fresh ingredients, and ready in as little as 6 minutes, delivered to your door.
Premium Seed Sprouting Jar Kit that allows you to beautifully display spouts while growing them. Excellent gift for a health nut!
Blogging, Podcasting, & Videos
Since I started blogging, these are the tools that have made getting things done easier.
Pets
if you have one cat or many, the litter box can get, well, unpleasant. This additive prevents the super stink.
Zero Waste
Visit my Zero Waste Storefront on Amazon