Last Updated on June 29, 2022 by Rebecca Huff
Exploring the world through food is one of the most delicious ways to learn about other countries and cultures
Explore cultures from around the world while you're waiting for your next big adventure to another country or even if you have no plans to leave your home country. When I travel my favorite activities are taste testing foods, listening to music, people watching and interacting with locals.
When I am at home, I am usually dreaming of traveling. My children have inherited my wanderlust. To keep from busting our budget traveling around the world we have found ways to bring culture into our home.
Do some prep work
Do you have a world map at home? If not, you'll want to order one on Amazon. Also, add to your cart a few tiny dot stickers. When your map arrives, hang it in your kitchen, dining room, school room or wherever you and your child will see it often. The dots will help you keep track of each country that you have "visited" in your studies. I also have an Exploring Countries and Cultures printable you can use to keep track of the books, recipes, etc. (to save ink, just print page two)
While you are waiting for your map to arrive, take the time to search for International Supermarkets near your home. If you come up with nothing, try searching for specific groceries; Mexican Grocery, Asian Market, etc. Make a note of where these stores are and plan to visit them later. In the case that none are located near you, try the ethnic section of your local supermarket.
You're ready to get started!
Start at your local library. Go to the cookbook section, pick a country! At our local library the choices are endless; we can choose from Thai, Indonesian, Mexican, Cuban, Vietnamese, and many others. Don't rush this step!
Look through a few pages in each book that catches your eye. Do they have photos? Bonus. Are the recipe's ingredient lists super long? Put that one in the "maybe" pile and keep looking. Are you drooling? Put that one in the "yes" stack! Finally, choose the most enticing book from your "yes" books to get started.
I found The World's Best Street Food at my local library and loved it so much I went to buy it on Amazon and found that it's available free on Kindle Unlimited! Score!
Now, after you have chosen ONE book, you have the start of your lesson plan. If you're like me, you will want to bring home more than one, but it's best to focus on one at a time. To extend the educational benefits of this activity check out a couple of books on your chosen country.
Say you have chosen a Russian cookbook, you will want to look for a non-fiction book about the food, traditions, holidays, and overall culture in the country of Russia. Depending on the age of your child, you may peruse the children's shelves or even non-fiction adult shelves.
Reading or listening to books based on history is a great way to spark a child's interest in other cultures. A helpful librarian can recommend historical fiction that is age appropriate for your child.
Here are several lists to get you started:
Explore one country at a time
As you look through these books with your child, observe the geography of the country they choose. Depending on the age of your child, they may be able to figure out what types of foods the locals would eat based on the topography.
A country surrounded by ocean might eat a lot of seafood. Tropical nations might eat dishes that contain pineapple, coconut, banana Explore the foods the country exports and what they can readily grow.
Make a mental note about how the people from your chosen country eat. Do they sit on the floor, use chopsticks, or eat with their hands? When you have your cultural meal, make sure to follow tradition.
Together, choose several recipes. We prefer to spread the cooking out over the course of a week or two, but you could also create a full menu for one day that includes breakfast, lunch, and dinner. Desserts are also a delicious part of many cultures, so try some of those recipes as well. In the past, we have planned a feast such as Chinese New Year where I passed out red envelopes to the kids. It's fun to learn about feasts from around the world with your child.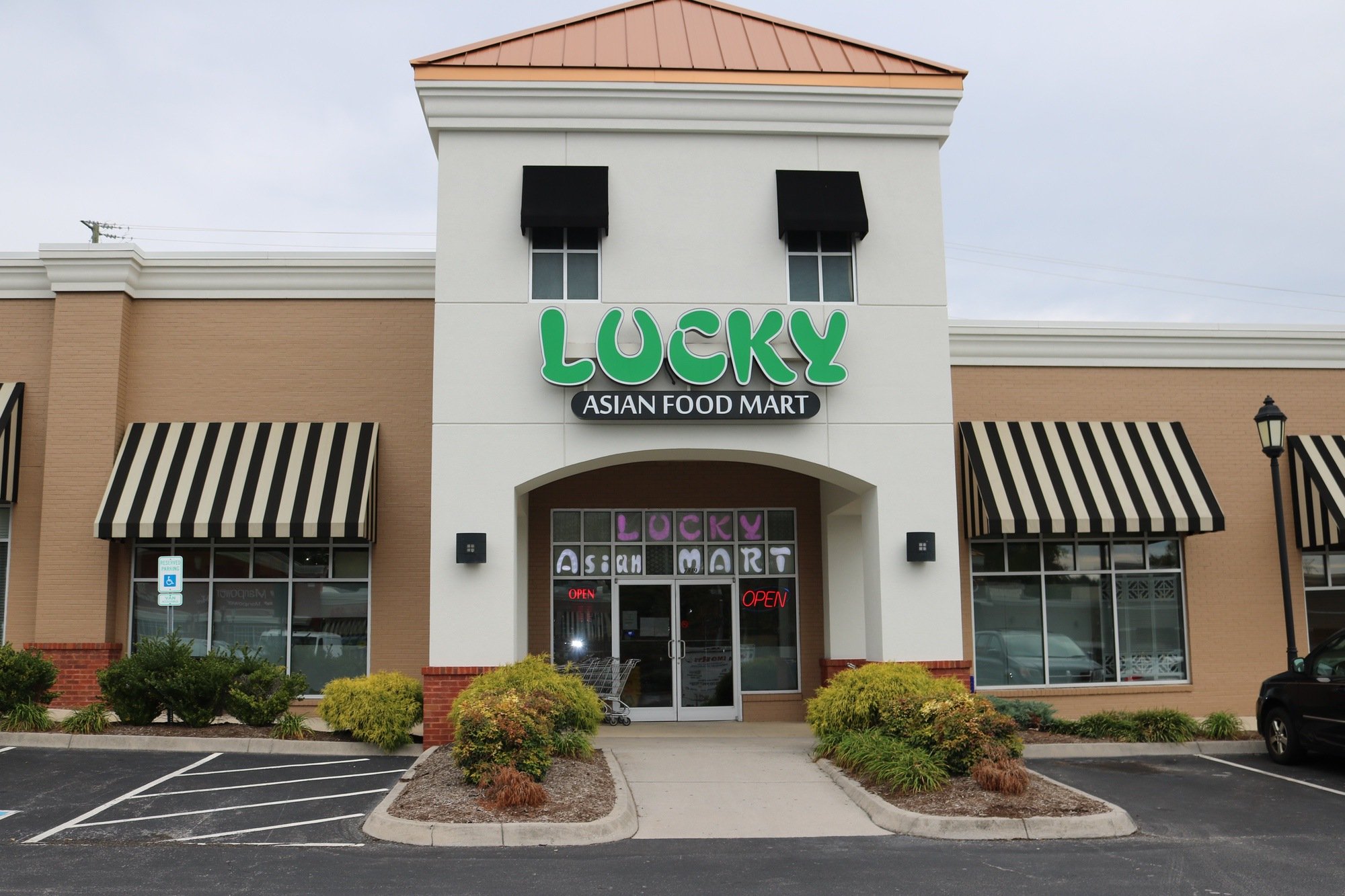 Ethnic grocery store field trips to explore cultures
Make a grocery list based on the recipes you have chosen. Many foods will be available at your local supermarket in the ethnic sections. If there are any specialty items, make a note of those. It's best to choose several recipes just in case you're unable to locate a particular ingredient. Most of the time, I have been able to find what I needed.
In the case you don't have the time or easy access to cookbooks, ethnic groceries, etc. you can subscribe to Taste the World – a subscription box that comes with everything you need to create a meal from another country! Discover a new country each month or purchase specific boxes from the shop. They also have a smaller "snack" box with treats from around the world.
Let the adventure begin
Take a trip to the International Grocery stores you have found. If you are making a Korean or Chinese dish, you might visit the Asian Supermarket. If you're lucky, you will find an International store that has foods from many countries.
Don't be afraid to ask for help. When we found the International Delicacies shop, the store clerk suggested that we taste several candies first before buying them. Most ethnic grocery stores that I have visited are very helpful and happy to help us locate an item that we need.
While you are there, your child might see an ingredient or food they'd like to try. My children enjoy tea, candy, cheese, bread and other already prepared foods that are available in these stores. On special occasions, I will let my kids have a special Korean ice cream treat.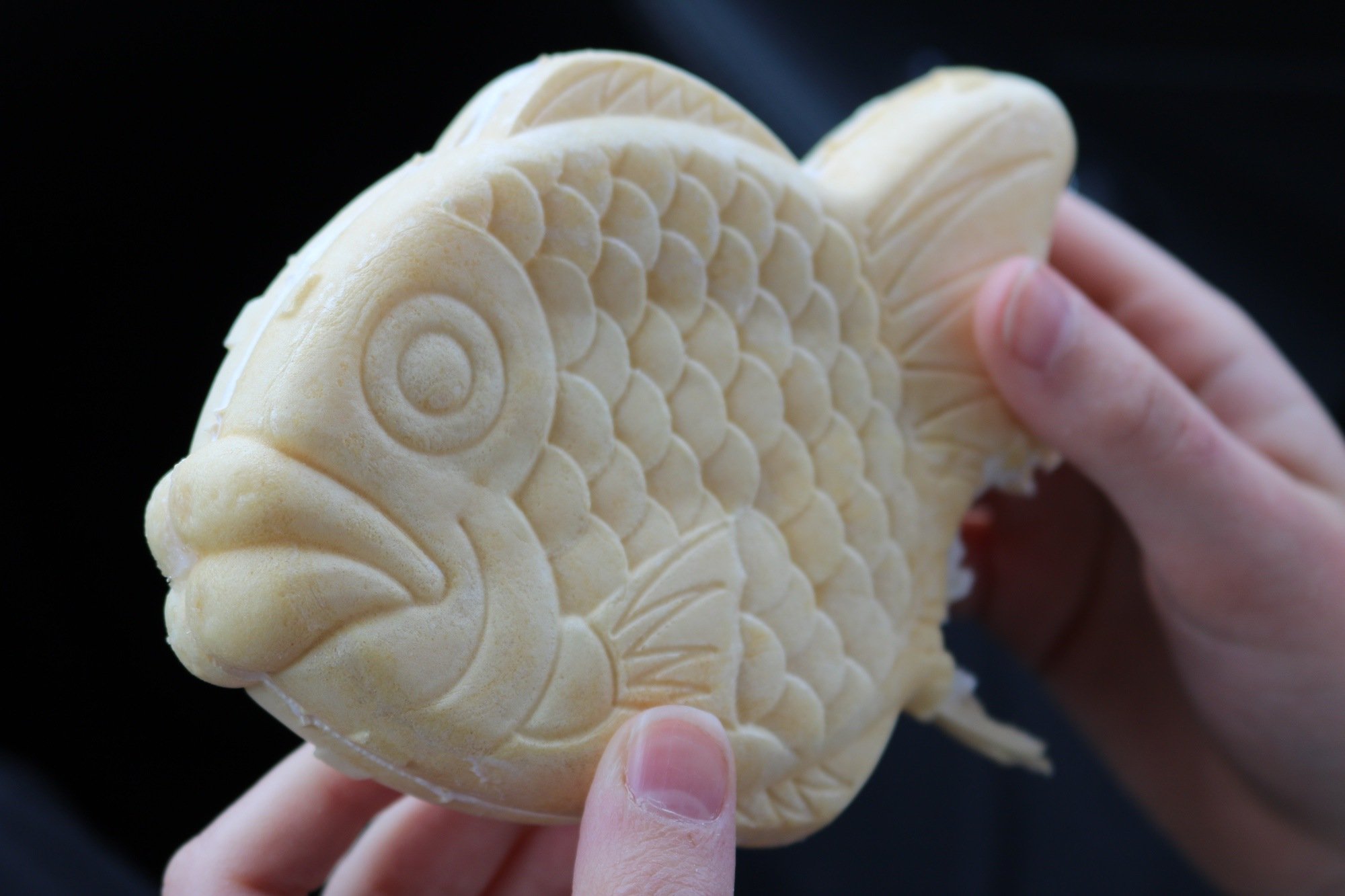 The dessert is called "bungeo-ppang," is a common street food in Korea. It is a popular dessert made of pastry that resembles an ice cream cone made by a fish-shaped mold which is most often filled with red bean paste. The one that my son holds in this photo is filled with vanilla ice cream and a layer of red bean paste.
Sometimes these markets will even have already prepared foods that you can buy. For example, our local Asian market sells Boba tea on Saturdays. You can make your own Boba as part of this experiment. We often get kimchi at Lucky Mart, the local Asian store. At International Delicacies, an array of European desserts are available such as German Apfelkuchen (apple cake) and others.
After you have gathered all the ingredients, you need to prepare the recipes it's time to get in the kitchen. Most cookbooks are pretty straightforward, so you should be able to follow the instructions to create the dish.
Ideas to help set the cultural mood
Spotify is an excellent resource for listening to music from other countries. While you are exploring the culture of the country you are studying, look for any clues about musical instruments that may have originated there. If you don't find anything in the books, it's easy to search online.
Listen to music while enjoying the food you prepared together but set up your playlist in advance! You can start by doing a "search" for "Traditional Russian" music, or you can search for an instrument such as "Haegeum" (Korean), "Erhu" (Chinese), "Bagpipe" (Ireland), "Lute Guitar" (Germany) to find treasures. Make a playlist. There are several ways you can do this:
Create a separate playlist for each country
Create one big playlist with music from all your various cultures combined
Follow an already made playlist someone else has created
We prefer to listen to traditional or folk music but if you'd rather hear music that a country is currently into you can use this Musical Map of the World by Spotify. Just click on the dots in the nation you are studying to open up a playlist of the music most listened to currently. (you can listen to our favorite songs from Korean dramas at the bottom of this post)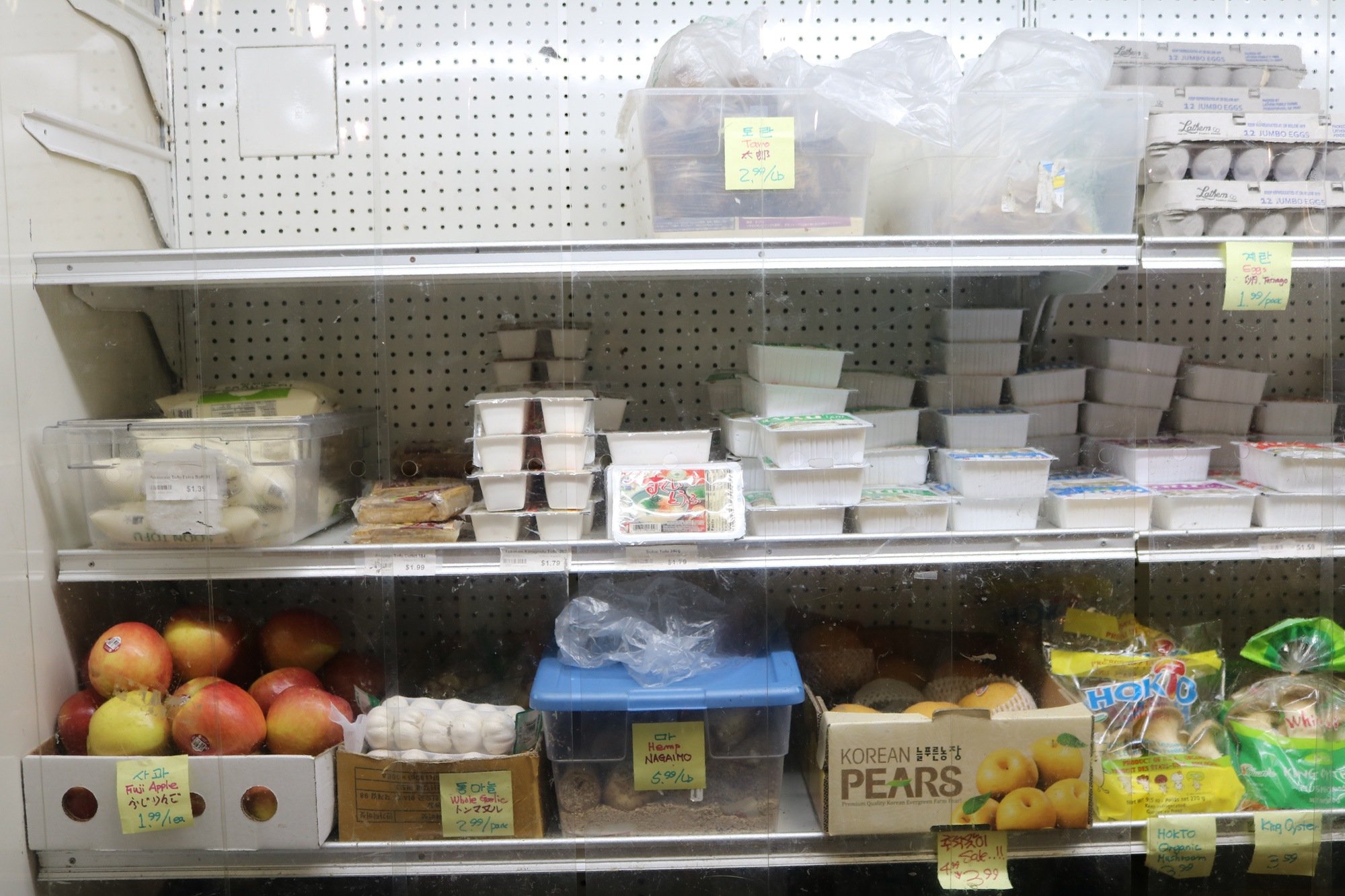 Explore cultures using music to learn a language
Listening to music from other cultures is an excellent way to explore another country. Some songs in Spotify have lyrics that can help you by allowing you to read and sing along. My daughter Shawna (9) can sing several songs in Chinese and Korean, and Harmon (11) can sing the national anthem of China, Russia and France. (and of course America) All of which he taught himself, by the way.
Spotify also has some language courses available; make sure to check for your chosen country! If you search "learn German" you'll find many helpful resources for beginners. Bitte schön (You're welcome)
Amazon video and Netflix both have a decent selection of Korean Dramas, watch using your own discretion based on the age of your child. Some of the traditional dramas may have sword fights and war scenes. Teens may enjoy the modern Korean Dramas. Martial arts students will enjoy films with Donnie Yen, Jet Li and Michelle Yeoh. Again, always use your own discretion as far as age and ratings.
Check locally for ethnic festivals. We try to go to these each year here in Knoxville. Some that we enjoy each year include Greek Fest, Asian Fest, HoLa (Latin) Fest. At these festivals you can usually try cultural foods.
You can also find authentic recipes on Pinterest and around the web if you aren't able to get to the library. Check out our Greek Night and get a recipe to try!
Explore cultures on Youtube
Use youtube to learn about everyday life in your chosen country. For example, find out what clothing people commonly wear and when the school day begins and ends. How do the people in this country celebrate birthdays, what do their weddings look like? For example Life Where I'm From Channel is a fun channel that is shown from a kids perspective. Kids can watch what Japanese Breakfast is Like.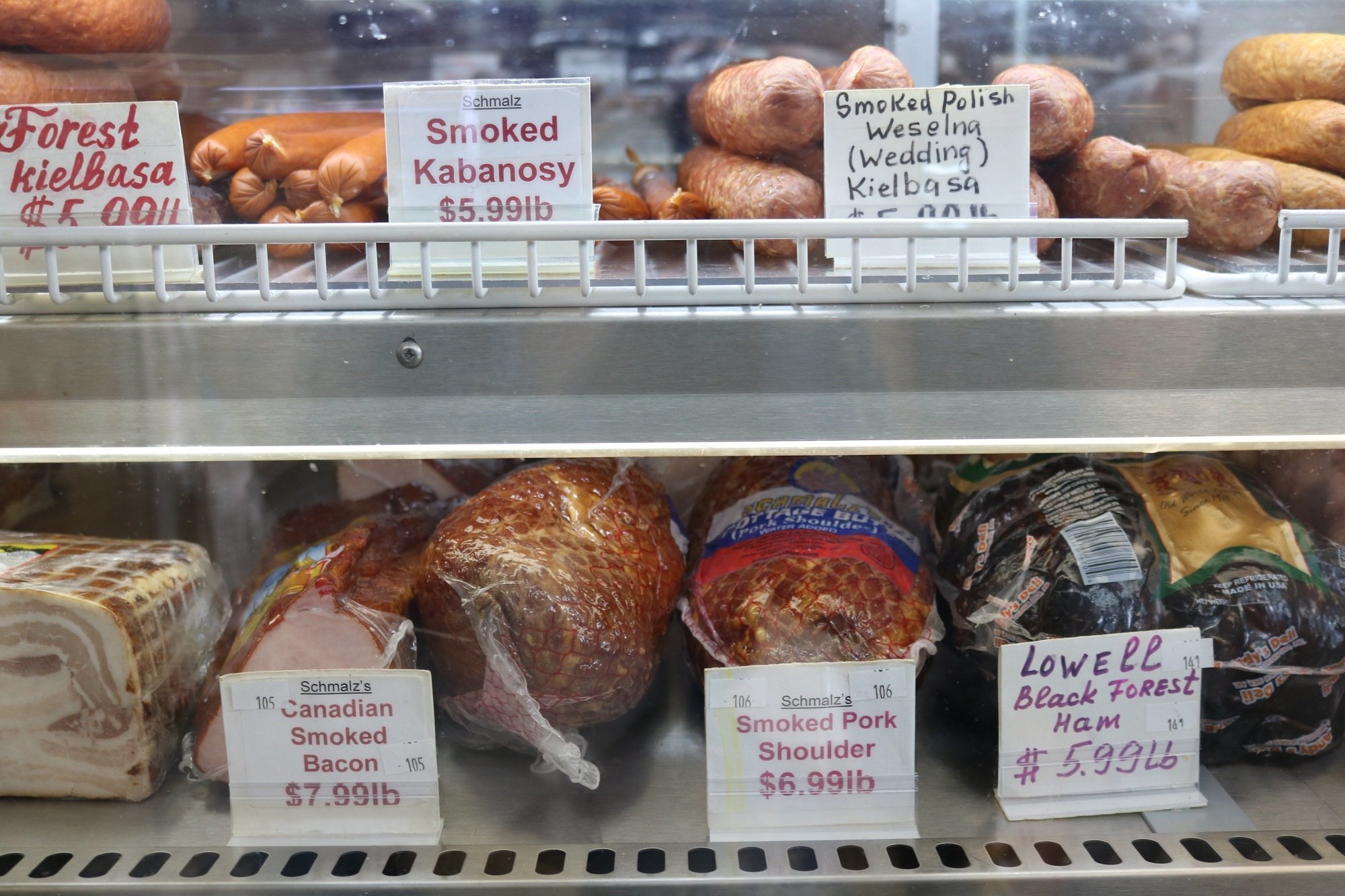 While you are on youtube you might find an ethnic chef to teach you traditional cooking methods, one of our favorites is Maangchi. Check out a few of the first Korean recipes we prepared from her cookbook in this video. We have since made many more recipes from her book.
Learn essential communication skills that are unique to specific cultures. What gestures are appropriate, such as bowing, shaking hands, making eye contact, personal space, and hugging?
At some point, your child may discover a country and culture that they fall in love with. For me it's China, Harmon loves Russia, and Shawna is fascinated by South Korea. We all know a bit of Mandarin Chinese because I have studied it for years. They teach me some fun phrases too, like "Are you crazy" and "idiot" lol hey, whatever keeps them studying…
Explore cultures currency and flags
Money from other countries is another learning tool. Most currency will have important people, places and things or other relevant information in the design. It's not that hard to get your hands on a bit of currency. People around you may have traveled; you may be friends with someone who recently visited another country, a coworker may be taking a trip to China, etc. Ask if they would consider exchanging a few dollars for you.
Now that you have the hang of it, repeat with another country. It might be fun to choose one country per month therefore "visiting" twelve countries per year!
Traveling to other countries is so much fun, but it's not necessarily something we can do as often as we like. Some people may never leave their home country. By exploring another country this way, you'll be able to diversify your child's cultural understanding.
See what the flag of your chosen country looks like. Harmon really enjoys looking at the flag for each country and has memorized what they all look like. Yes, all. My son in law once tried to quiz him on this but couldn't stump Harm with even one question! I'm not taking credit for this as he taught himself by staring at a map of flags while he waited to fall asleep each night. Eventually he wanted to learn all the flags and has spent hours studying on his own.
When you love learning about other cultures and you share it with your kids, it's contagious!