Last Updated on July 5, 2022 by Rebecca Huff
Your family loves macaroni and cheese, but you want them to eat more vegetables. Here's the solution: secretly add in veggies! We're starting with a small amount so they should go undetected.
In this recipe we'll add in 1/2 cup of butternut squash or other vegetables in the orange or yellow family. I've used cooked carrots, sweet potato, and butternut squash all with great success.
If your child is highly selective about foods, you will want to make certain that the vegetables are fully pureed until completely smooth before adding to the rest of the ingredients.
G
How to Get Your Child to Eat More Vegetables?
Veggie mac-n-cheese isn't the only method for getting your child to eat more vegetables. Try these ten methods for getting more veg into your kids diet.
Although it is best if your child will eat vegetables without stealthy methods, this is a suitable way to increase their daily count. The goal in the long run is to have your child enjoy eating vegetables on their own.
Introduce plain or seasoned vegetables to your child a little at a time without too much pressure. I learned the hard way that it isn't a good idea to bribe, threaten or coerce them to eat vegetables. These methods almost always backfire.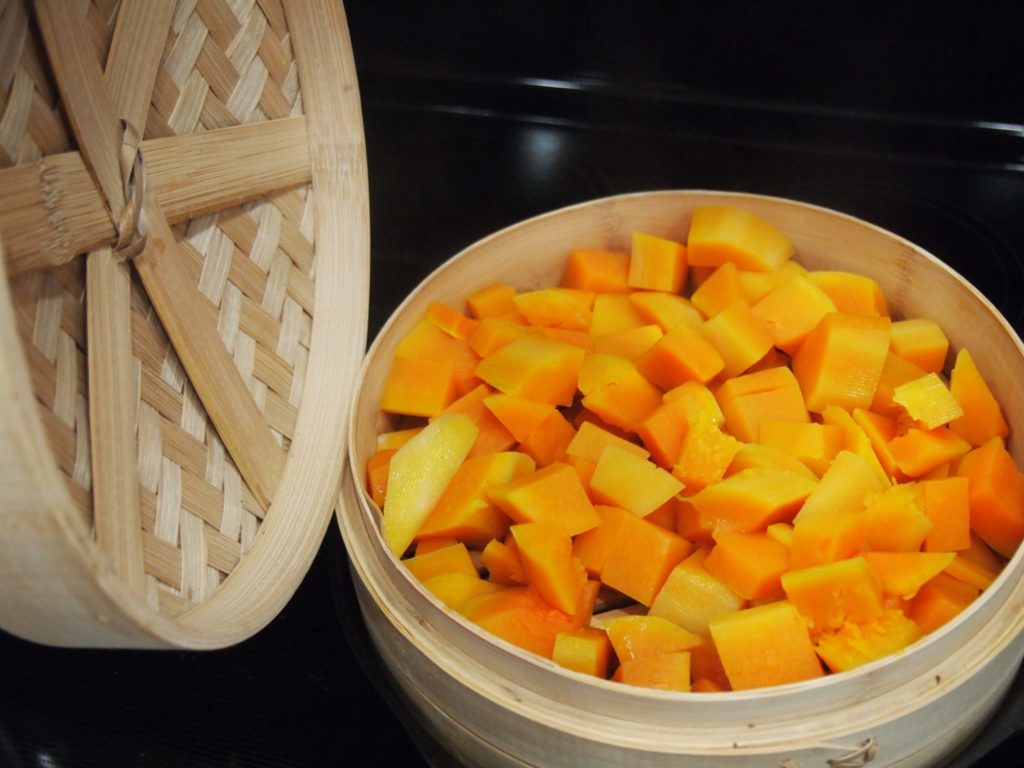 Try this sneaky mac-n-cheese recipe to add in butternut squash or other vegetables which are full of vitamins, minerals, and fiber.
If you have a bamboo steamer, cooking the vegetables will be a snap.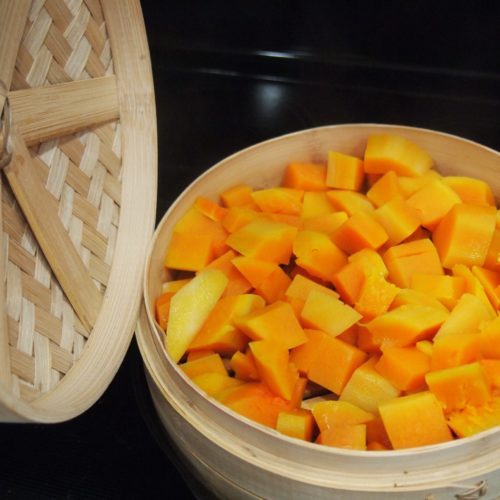 Shawna's Mac-N-Cheese

Sugar Free
Picky children won't complain when you treat them to this mac-n-cheese with healthy veggies added in, just don't bother telling them it's in there!
Ingredients
1

pound

pasta

we like traditional elbows, but you can use whatever

coconut oil cooking spray

2

tbsp

butter

we use Kerrigold

1 1/2

tbsp

flour

2 1/2

cups

milk

1

cup

shredded cheddar cheese or three cheese blend

salt

to taste

1/2

cup

butternut squash

carrots or sweet potato puree work too

1/4

cup

grated parmesan
Instructions
Boil pasta, cook until just done, do not overcook your pasta!

Coat a 9×12 baking dish with cooking spray

Heat the butter in a heavy bottomed saucepan. whisk in flour to combine.

Slowly whisk in the milk to prevent lumps from forming; then bring the mixture to a boil and cook until it thickens slightly about 5 minutes.

Add cheddar cheese salt and puree with an immersion blender.

Whisk the cheese mixture until smooth.

Stir the cheese mixture into the pasta gently with a large spoon .

Transfer the pasta and cheese mixture to baking dish

Sprinkle the top with parmesan.

Bake until bubbly, about 15-20 mintes
SaveSave