Juicing vegetables is a great way to get extra nutrients. I came up with this matcha kiwi cucumber spinach juice as another way to reap the benefits of matcha more frequently.
Don't miss the Matcha Giveaway in this series about Green Tea Powder!
I'm so blessed to have children who enjoy helping in the kitchen! My kiddos sometimes fight over who gets to do a certain task. Apparently, operating the juicer machine is a fun task so I let them have at it. Kinda wish they fought over the dishwashing job.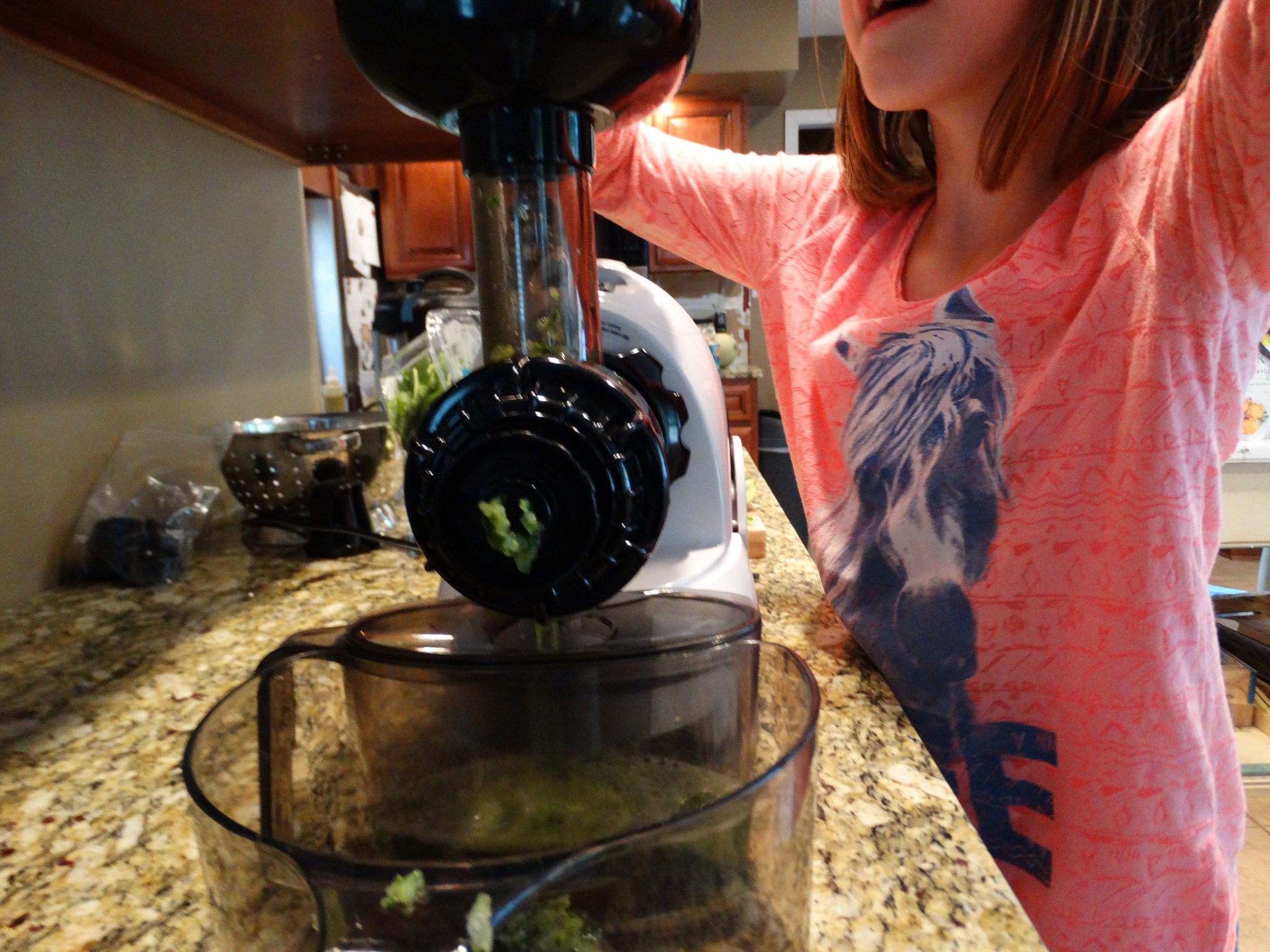 This is an incredibly refreshing drink any time of day. The addition of matcha to this juice blend really boosts the nutrition level. Here are some of the benefits of the ingredients in this delicious green juice. Which, by the way, can also be made into a green smoothie. Simply blend all of the ingredients in a blender instead of a juice if you would like to enjoy the benefits of the fiber!
Cucumber:
Hydrates
Flushes toxins
Aids in weight loss
Reduces risk of cancer
Spinach:
Full of iron so prevents anemia
High in antioxidants
Reduces risk of cancer
Combats bone loss
Helps prevent high blood pressure
Kiwi:
High in antioxidants (C&E)
Aids in digestion
Helps maintain good vision
Improves appearance of skin
Aids in sleep (due to high levels of Serotonin)
Reduces risk of cancer
Has anti-fungal and antibacterial properties
Matcha:
Loaded with antioxidants
High in EGCG
Aids in detoxification
Boosts metabolism
Assists the immune system in fighting off foreign invaders
Creates a sense of calmness while at the same time,
Increases endurance and energy levels
Ginger:
Prevents nausea
Treats muscle pain and soreness
Helps with chronic indigestion
Improves blood sugar levels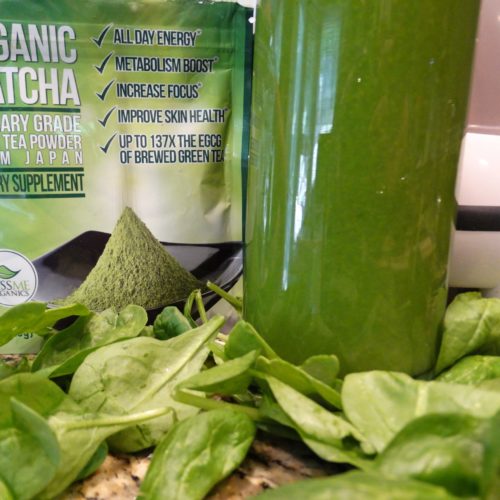 Matcha Kiwi Cucumber Spinach Juice

Dairy Free

Gluten Free

Keto

Low Carb

Paleo

Sugar Free

Trim Healthy Mama

Vegan

Vegetarian

Whole 30
Delicious and refreshing green drink!
Ingredients
1

english cucumber

6

kiwi

large handful spinach

knob of ginger

1 1/2

teaspoon

culinary grade matcha powder
Instructions
Juice cucumber, kiwi and spinach.

Stir in matcha powder until blended well.

Serve over ice if desired.

Enjoy!