I AM NOT SELLING PLEXUS. PERIOD.
Even if you don't read this entire post, please scroll down to the 60 Day Guarantee section!
THOUGHTS BEFORE PLEXUS
August 2, 2016
Various Plexus Ambassadors have reached out to me about trying the products in the last year.  After hearing dozens of testimonies, including my own sister in law, seeing countless video testimonials, including a couple from people whose ministry I have followed for two decades,  I decided to give Plexus Slim a try.  
The final decision was made after discussing it with my sister in law. If it can improve her health with the challenges she faces, surely it will help me! Not only because I need to lose some weight, I have a health plan for that which I follow. Mainly, I want to try it because I feel so tired and lack the energy a healthy person my age should have.
My health issues, as far as I know right now include Adrenal Insufficiency and Thyroid disorder.  I've been dealing with Adrenal Insufficiency/ Adrenal Fatigue for about the last 3-4 years.  It starts to improve a little then I either do too much, have a stressful life event, or something else causes a set-back and I crash.  Also, doctors who treat AF are not usually affordable.
Also, my thyroid levels are sluggish.  In May 2016 I ran out of my thyroid medication and was some extra stress. At the same time, due to financial reasons and the fact that my insurance didn't cover any of my visits, I was desperately needing to change doctors. I have been off of my thyroid meds since May and I have gained about 15-20 pounds in 3 months.

In July, I began seeking treatment at a new doctor's office in hopes of getting things back on track.  I had blood work done on July 12 and had a follow up to get my new thyroid prescription, which I started taking today.
If I DO end up losing the weight I gained so rapidly while off my thyroid medication, it will be harder for me to decide if the loss is due to Plexus or my thyroid medication. That is another hesitation for me, but I'm so tired of being tired.
Energy is my goal. Right now, I feel like I need to get everything done by 3 pm at the latest or I won't be able to finish my tasks.  Typically, I have to muster up the strength to finish dinner and get the kitchen back in order then I just go lay down directly after because I'm too tired to think.
For the last several weeks my weight fluctuates between 175-178 even though I am following a healthy eating plan that I have used to help dozens of other women to lose weight.  This is an all-time high for me. But here we go…
I put the 30-day journal HERE so that readers would not have to scroll through my 30 days of food & exercise journal and my weigh-ins to get to my Plexus review.
My thoughts after 30 Days on Plexus
I'm disappointed to report that other than frequent headaches, the "Pink Drink" made no noticeable or documentable improvement on my weight or health.
I rarely ever got headaches until Plexus.   I'm one of those people that just doesn't get headaches.  The first week of the drink, I got headaches every single day.  
If I followed my own instincts, I would have tried to return the product right away but I kept doing what the Ambassadors encourage you to do: keep taking the products and wait for the magic.
Any complaint of headaches are said to be from a die-off reaction and users are encouraged to continue giving it a chance.  Against my intuition, or maybe I should say, out of sheer desperation, I continued to take the supplement, even though I had and still have misgivings about the company and the product.
After a week passed I didn't have a headache every single day, but they were still occurring randomly which was a definite side effect as I am not the kind of person who really ever gets headaches.
Coincidentally, I had just visited my doctor for blood work on 7/12/16 and I began taking Plexus on 8/6/16.   I had a follow up with my doctor on 8/30/16 so I was able to use actual documented test results to measure any changes.
There were none.
For the comments from Plexus sales folk that usually comes on the heels of a "Plexus did nothing for me" testimonial; I would also like to confirm that I do not have Candida. I have been tested by a doctor and the test came back negative.  I also do not have cravings for sugar, I haven't had a soda of any kind for well over a decade.  I do not eat sugar.
I would also like to say that I DO realize that Plexus is at best a "supplement" and not a "magic potion" and that for weight-loss supplements to do cause weight loss, a healthy balanced diet is an important key. A key that I already have in place.
Although, again, I was not primarily using the product for weight loss, instead I was hoping to gain energy. Instead, the opposite happened.
During the 30 days I was on Plexus my energy levels dropped alarmingly. I actually had my husband drive me to the walk-in clinic at one point because I had heart-attack-like symptoms. That was towards the end.
I believe by providing my journal, you can see that I did not eat junk. I ate a balanced, mostly organic, primarily whole foods diet with moderate-sized portions. I drank plenty of water. I do not drink juice or soda.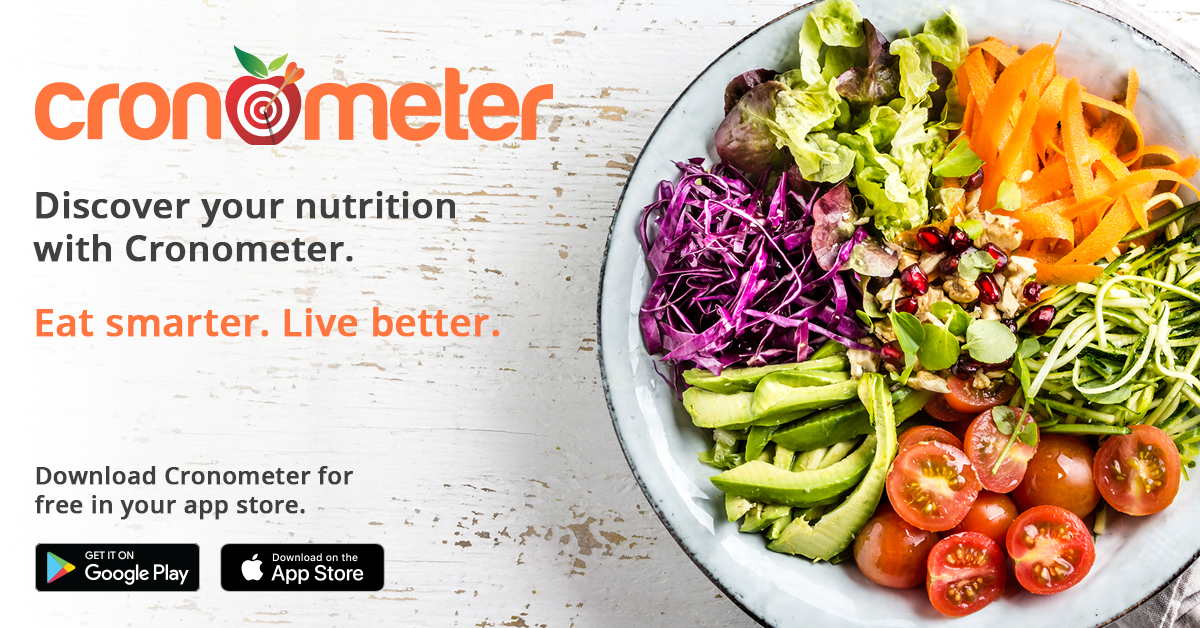 As for giving it the chance to do its work. I believe that $158 and 30 days is giving it a chance. Although, truthfully, I spent well over $300 because I signed up first just as a customer, then (because of course I was going to succeed and sell this product later) I upgraded to "be legit" as an Ambassador.
Even a fellow health nut who is one of my closest friends, (hi Samantha) told me that I should avoid it because everything about it goes against my principles. I still tried it, that's how desperate I was for something that would work.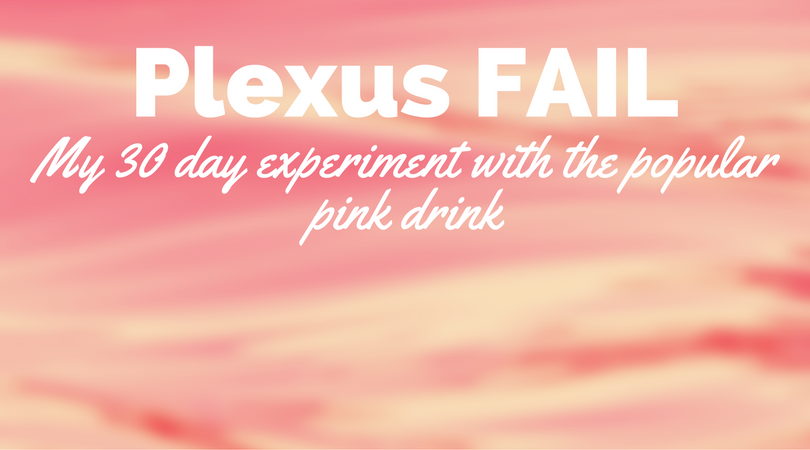 What is in the Pink Drink?
That's a good question. While the individual ingredients are listed on the package, the amounts are not listed. "Proprietary blend" means the creator is not sharing the formula. I understand that.
My opinion, which admittedly is of no more worth than anyone else's
:
Plexus has a couple of ingredients that could possibly be beneficial to the human body preferably under a doctor's supervision, but should not be exorbitant in the price:
Alpha Lipoic Acid

an antioxidant that is often used for balancing blood sugar levels. It's used to treat insulin resistance and a host of other ailments that make people feel like crap. You can buy a 30 day supply of ALA for $6.69.

Chromium Polynicotinate (not to be confused with Chromium picolinate)

Chromium polynicotinate is a mineral that, when combined with niacin, is said to metabolize sugars and help in the production of energy. 200 mcg is listed on the package. You can buy a 30 day supply of chromium for $4.09

Here's an

important warning

for Diabetics and Thyroid patients:

Chromium supplements can cause your blood sugar levels to drop dangerously low.  Chromium polynicotinate may also interfere with medications used to treat an underactive thyroid gland.

(

Source

)
Ingredients in Plexus slim that I'd rather skip.  
Polydextrose – Ambassadors have responded to a comment via Facebook stating that this is sourced from non GMO corn. I've also been told that there IS in fact proof somewhere, I have just never been able to get anyone to share that proof with me. At this point even if I did obtain the information I would not change my opinion, due to my experience.
Citric Acid – depends on the source whether I will use it or not. The information available from one of the sales-pitch people says that she personally spoke to a person in the know who said that while the supplier is not certified organic, they are of an organic mindset. (this made me laugh)
Natural Flavors – usually code for "we prefer not to disclose" but the Plexus Headquarters says,

"The natural flavors in Slim are Natural flavors from mulberry, blueberry, stevia, and monk fruit." My question is, then why not put that on the label? Because lies.
I read a testimony from an Ambassador who lost weight, but after asking about her diet and lifestyle found that she was also juicing, supplementing with green powders and taking additional herbal preparations, etc.  Can I just state that juicing and herbal preparations will help heal your body WITHOUT Plexus?
Let me say that again

juicing and herbal preparations will help heal your body WITHOUT Plexus!
Plexus will have little if any impact if not paired with a healthy lifestyle. Any honest Plexus sales folk will tell you this and it even says so on the website. Here's my question: why not just spend that money on buying more healthy foods and/or supplements that do not have the price spiked for Multi-Level-Marketing purposes? Yes, this thought crossed my mind before buying it, but like I said I was desperate to feel better. 
Plexus is not sustainable. If you can lose weight by altering your eating habits, why spend the money on an expensive drink powder?  If you must continue taking the product to sustain the results, can you continue to pay the high monthly price?
Other Plexus Products
I'm not going to take a look at all the products Plexus has to offer I just want to point out a few things from MY OWN experience.
Accelerator: Sold as support to go along with Slim. Various vitamins and minerals, and other "proprietary" ingredients that should help make Slim work faster and better.  The formula has changed at least once.
I prefer not to take synthetic forms of vitamins and minerals. For example: Folic Acid is the synthetic version of the health mineral Folate. However, I did take the Accelerator a couple of times and both times I felt jittery and nervous so I discontinued taking it for the rest of my "experiment".
Block: For some reason, Plexus decided to go with chromium picolinate in this version as opposed to the Chromium Polynicotinate like in the Slim. Doesn't make sense to me, but I'm sure they have their reasons.
ProBio5: I did not purchase this product because, as I have written about probiotics before, it does not meet my minimum requirements for a probiotic to be beneficial and even the label has some of my red flags. For example it only has 2 billion live cells AT THE TIME OF MANUFACTURE.  
The reason I shouted that last phrase is because the important "count" when it comes to probiotics is the count when taken before the expiration date. In other words the count should be the number of colonies that are still active at the time you are taking the product. Not on it's "born on" date.
There's plenty of scientific proof  "There is concern that the bacterial colony counts present at the time of manufacture and listed on the probiotic package may not be reflective of the numbers viable colonies at the time of purchase and patient consumption thereby diminishing efficacy." (source)
TO be honest, this "count" never really came into play for me because I won't waste my money on a probiotic that has less than 50 billion CFUs.  If you want to know more about how to choose a quality probiotic read up on probiotics here. I already take a high-quality probiotic recommended by my doctor's office.
I AM NOT SELLING PLEXUS
AFTER I purchased Plexus and began experiencing some unpleasant side effects, I told my friends about it. That's when other people started sharing their experiences with me. Some say it gave them headaches, heart palpitations, and nervousness.
Plexus has a 3-day decision pack and a 7-day trial pack.  So two of my friends shared that they did the 7-day trial and GAINED weight.  
One cited reason "it didn't work for them" is because they should have taken "fill-in-the-blank-with-another-PLEXUS-product-here" in addition to the Plexus Slim. Does it work by itself or doesn't it?
Plexus Ambassadors explained to my friends that "it didn't work" because they did not give it a chance. (if it takes more than 7 days to see a difference, why does Plexus Worldwide sell the trial pack) Having noted this discrepancy, I would like to remind you, I tried it for 30 days.
Although, my sister in law and many others do say that it took them several months (like 4-6 months) to feel "the difference"…
Are you willing to pay $89-150 per month for half a year to find out if it will eventually work for you? If so, go for it. I'm not willing. I even have a month's supply of unused products that I will not be taking.
Where do all the negative testimonials go?  They're out there. Many "negative" Plexus reviews are simply Ambassadors actually using clever headlines to get people to read their sales pitch.
Many posts about Plexus are from people who really just want you to buy products from them so they can make money as Plexus tells them they will.  This is how many MLM's get a bad reputation. Another way is actual PROBLEMS with the Products.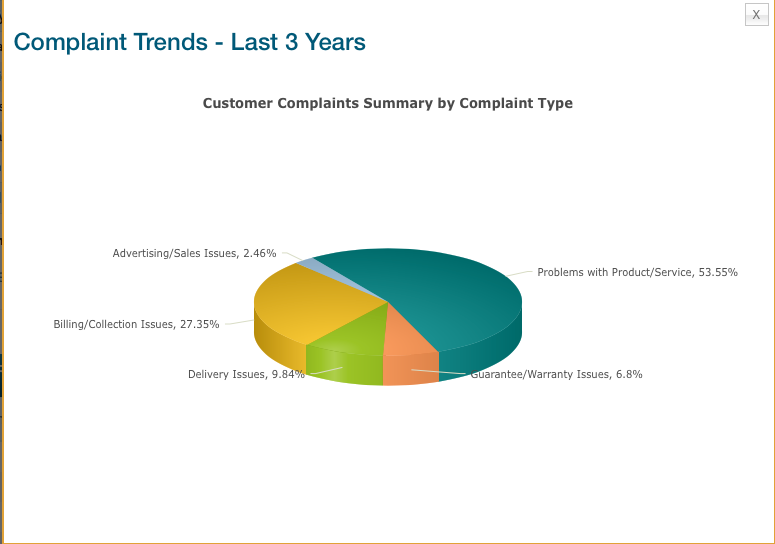 Honest bad reviews and complaints online are pushed down on Google search by clever managers and reputation management at Plexus. Go ahead, do a Google search; if you want to see the most current writings, click on Search Tools then click on the drop-down menu that starts with "any time" and click on "past month" or "past year" to get the most recent results.
The Better Business Bureau is a great place to start. Actually, I wish in the midst of my desperation to feel better I had gone there first. Knowing that Plexus Worldwide is not BBB Accredited should influence consumer decision, but there are other businesses that are not accredited, so let's skip that fact for the sake of fairness.  
Let's just look at the total number of complaints filed. I mean seeing the sheer number of complaints where people actually felt the need to go to the BBB to take the time to go through the complaint process was an eye-opener that I should have looked at BEFORE wasting our money. My bad.
Get this.  A whopping 75% of customers say they are unlikely to recommend the product and over 75% say they were dissatisfied with their experience. Let the numbers speak louder than the sales pitch. Don't take my word for it, go look for yourself.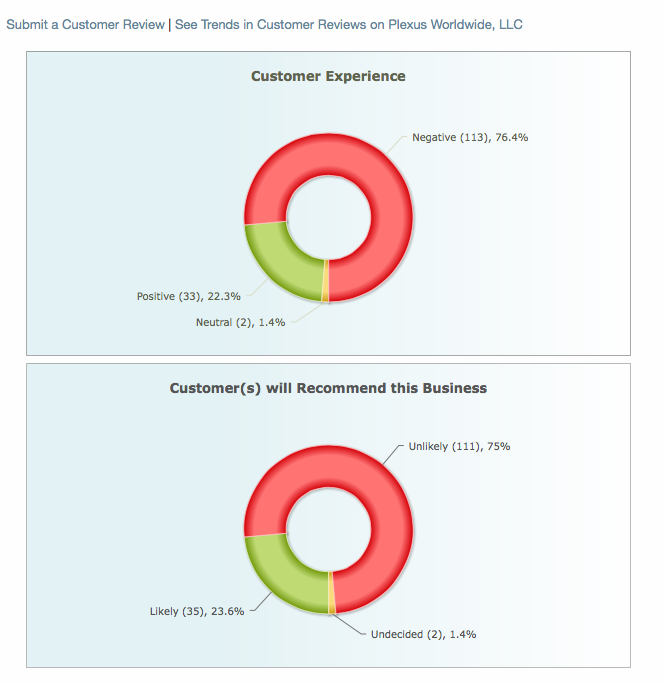 If you want to compare the BBB rating to other diet or supplement companies, just type it in the search bar. For example, (I have never had an experience with these companies) look at Jenny Craig which rates an A+, or Weight Watchers a B-, take a look at Mercola Health A+ and IS accredited, Life Extension A+, Beach Body (another MLM) rates an A.  Need I go on?
Just being an MLM does not cause the rating to go down. Bad products and bad customer service do. People feeling ripped off enough to report to the BBB is what causes the rates to go down.
Retail Customer, Preferred Customer, Ambassador: Proceed with Caution
The majority of people selling Plexus really don't know a lot about the product or the company. There is a small, very small, percentage of people selling who actually read through all the literature. Believe me, it is a LOT of literature. A small percentage of people go through the "training videos" and read the plethora of documents (mostly on how to get good at sales) in the back office.
So, I am not talking about the small percentage of people who have waded through all the sales techniques and product propaganda. I'm talking about your average Plexus user who decides they'd like to make "enough money to pay for their own supply" and maybe a little extra.  Anyone can become an "Ambassador" simply by shelling out the money. By definition, an ambassador is a person who acts as a representative or promoter of a specified activity.
To become a "foreign ambassador" there is at least an exam. Not so with Plexus. You can be an ambassador just by paying for the title. 
The 60 Day Guarantee
BEFORE you buy into Plexus, PLEASE read the guarantee thoroughly.  Read the return policy for ALL the different levels. Don't be desperate and rush into a purchase and whatever you do, do NOT rush into being an Ambassador. Even if you are so sure that it's going to work for you like it worked for your neighbor and because it's the Real Deal. Remember, Plexus is an MLM and pays a significant percentage (the actual number I could not verify) of money to keep the pyramid afloat.
Concerning the return policy, there are loopholes.  Again, if you want to "try it" I would HIGHLY suggest making your purchase as a Retail Customer.  This is the option you want to take if you would like to get your money back if Plexus isn't for you.
PLEASE Fight the temptation to sign up as an Ambassador until you have used the products to see if they actually work

.  I say that because Retail and Preferred Customers have 15-60 days to return a product, but

Ambassadors only have 5 days and the product must be in a re-sellable condition.
In other words, if you sign up all gung-ho as an Ambassador because someone convinced you with their testimony and you thought you were going to make a fortune then you are screwing yourself out of the ability to get a refund if you have a reaction or don't like the product.
From the website:
        

Retail Customers: If you are unsatisfied with a product purchased from Plexus, you have up to 60 days from the date of purchase to contact customer service for a return authorization.  You will need to return any unused product along with its original packaging to Plexus prior to a refund being issued.  If you have purchased directly from a Plexus Ambassador, please contact that individual for a direct refund.  You will need to return any unused product along with its original packaging to the Plexus Ambassador whom you purchased the product from.

        

Preferred Customers: If you are unsatisfied with a product purchased from Plexus, you have within 15 – 60 days from the date of purchase to contact customer service for a return authorization.  You will need to return any unused product along with its original packaging to Plexus prior to a refund being issued.  You may request a refund or cancel your auto-order any time 15 days after receiving your initial order.

        

Ambassadors: Ambassadors may return the product for a full refund upon notifying Plexus customer service within 5 days of receipt of their product purchase and upon receiving authorization. The product must be returned in re-sellable condition. A refund will only be made after the product has been returned and verified to be in satisfactory condition.

        

Ambassadors' customer (direct transaction):  If a customer is unsatisfied with a product purchased directly from you, you have up to 60 days to collect their unused product and or original packaging, full name, phone number, email, and contact customer service for authorization.  Once this is done, send the four collected items to Plexus.  Plexus will issue a replacement product for return product submitted.
FINAL NOTE – If you've even made it this far reading this blog post, Congratulations!  Now, you may be thinking that I have some bad feelings about Plexus. Well, you'd be right, but I am only mad at myself for buying into it. I do not hold a grudge against anyone who tried to sell me products.
I was not coerced. I simply let my guard down out of desperation. I didn't follow my instincts. I was human, I made a mistake. Just like lots of other people out there.
The sad part is that there are so many people in the world who are suffering from various illnesses who will end up wasting their money just like I did. Not a day passes that I don't see a new marketing scheme on Facebook or other social media from Plexus. 
Keep in mind this is MY OPINION, my experience, and my story and there are plenty of Plexus stories out there. I'd also like to state that I do not want to discredit anyone who has had a pleasant experience with Plexus. Whether they are at the Diamond level or whatever, each person has their own testimony and experience. This is mine.
Feel free to leave your comments and experiences below, however, any hate speech or links to attempt to sell products will be promptly removed. We are, hopefully, all adults and can share our opinion without bullying and hate.
Other articles of interest: