Last Updated on December 18, 2022 by Rebecca Huff
In today's world, we're constantly exposed to chemicals. These chemicals can wreak havoc on our bodies but may also create buildup on hair.
What if there was a way to detox that chemical buildup? There is! Read on to discover how to detoxify your hair naturally!
Hair detoxification effectively removes buildup from your tresses so they look healthy and beautiful. It involves using natural products to cleanse the scalp and deliver the nutrients your hair needs.
Start with chemical-free shampoo.
A quality cleanser will help remove dirt and debris from the scalp. Use a shampoo that contains natural ingredients such as aloe vera gel, apple cider vinegar, coconut oil, and olive oil.
Avoid parabens or silicone shampoos, which can lead to product buildup. Unfortunately, these ingredients may result in a dry feel and dull appearance or hair that is weaker and more prone to breakage.
Silicone that is not water-soluble is much harder to remove, which is why you might need a hair detox in the first place.
Encourage healthy hair growth by removing the gunk and toxin buildup so that your hair and scalp can absorb the nutrients from your hair products and treatments.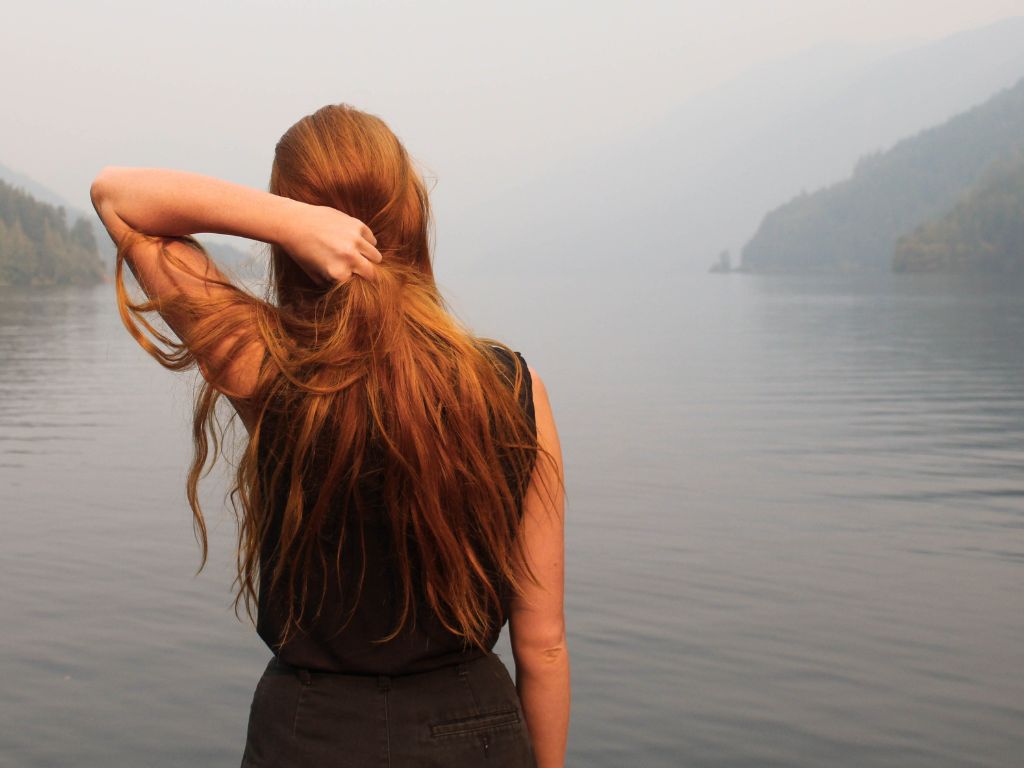 Hair Care Routine
You probably already have a skincare routine, but how about a routine to maintain healthy hair? If you're looking for ways to detox hair, you may have damaged hair, or perhaps you've noticed your hair isn't as bouncy and beautiful as it used to be.
Though your first thought may be to turn to a harsh detox shampoo, there are other ways to do a hair detox that will not cause further damage.
In addition to the occasional clarifying shampoo, have you thought of deep cleansing your tresses or doing a good scalp scrub or detox?
Using sulfate-free hair care products and occasional scalp treatments will put you ahead of the game regarding hair health. For nearly a decade, I've trusted Morrocco Method Shampoos to maintain the health of my hair.
(Use coupon code ORGANICMOM to save when shopping Morrocco Method products.)
Wash your hair twice a week.
Shampooing your hair every day can strip away the oils that keep your hair healthy. Instead, try to wash your hair once or twice a week with a gentle shampoo made with nourishing ingredients.
Less frequent washing will also allow you to avoid using harsh shampoos that contain sulfates and other harmful chemicals that can cause damage.
Try a nourishing dry shampoo if you have extremely oily hair and want to extend the time between washing. Avoid those with high benzene levels. This cancer-causing chemical has been detected in many dry shampoo products.
Try Volcanic Powder Dry Shampoo to reverse chemical damage caused by synthetic shampoos to give hair a natural glow without leaving a dusty residue. A thin layer of volcanic powder coats the strands, protecting against smog, sun, and wind damage. (Weather and the environment can be another reason you need to detox your hair and scalp!)
Scalp Detox as Needed
Scalp health is essential to remove buildup as well as dead skin cells. Product buildup can lead to clogged hair follicles. Exfoliating your scalp will remove these impurities and encourage hair growth.
Natural hair care is scalp friendly. If your scalp isn't healthy, your hair won't be either. Using a hair mask, you can draw out those impurities. Some DIY scalp detox recipes use bentonite clay to remove buildup.
We like Zen Detox, a unique blend of volcanic ash, plant proteins, and minerals. Mix with water and apply to your scalp. It's like a mud mask for the scalp – as it dries, it draws out impurities and balances its pH. This is an essential part of scalp care, especially if you have an itchy scalp, dryness, dandruff, or excessively oily hair.
Avoid heat-styling tools.
Heat styling tools like blow dryers and curling irons can damage your hair by stripping away its natural oils. Protect your hair with a leave-in conditioner before applying heat if you must use these tools.
Consider a consultation with your stylist to create a style for your hair type that doesn't require heat tools. You can also find videos on YouTube on how to style hair without heat.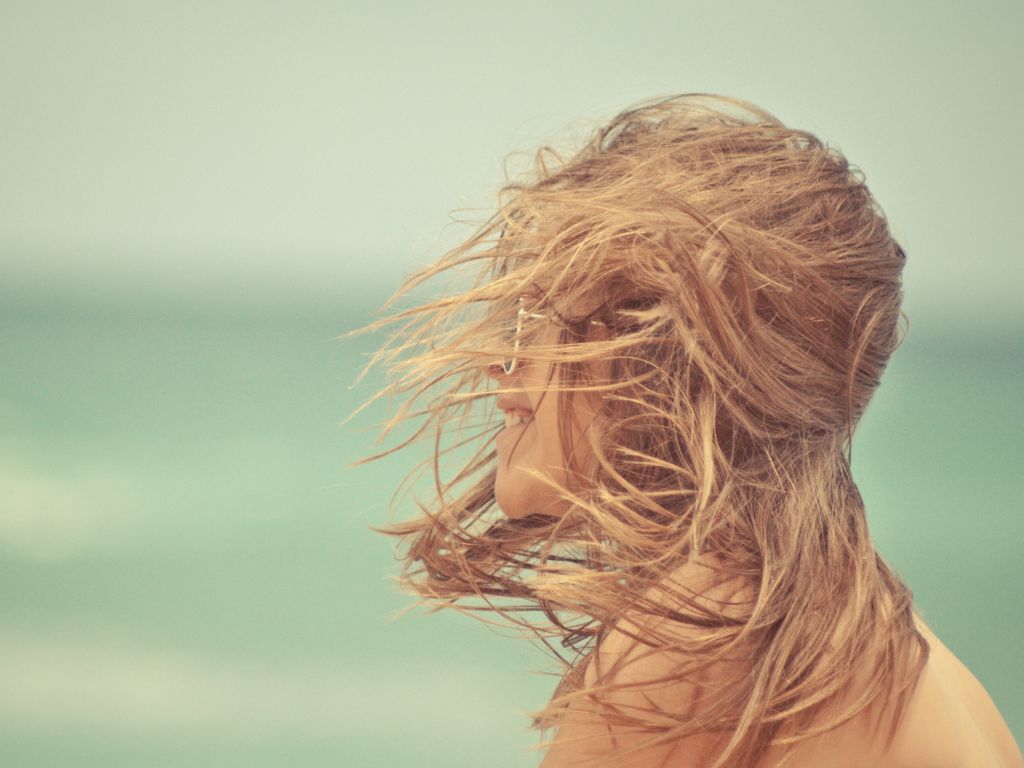 Use natural oils.
Natural oils are an effective alternative to harsh chemicals when cleansing your hair. They help keep your hair soft and shiny while protecting against future damage. A DIY oil blend that I use is described in this article, or you could use Morrocco Method's Hair Restoring Elixirs.
These specially formulated oils made from rare and exotic 100% natural oils are ideal for those suffering from non-genetic hair loss, scalp disorders, or problems such as candida, psoriasis, dandruff, itchiness, dryness, or excessive oiliness. The elixirs are made from wildcrafted ingredients and are cold-pressed, raw, and paleo-friendly.
The elixirs can help you regrow hair and repair scalp damage caused by stress and environmental or chemical toxins. Apply a few drops to your scalp and massage.
Complete your hair detox before using the hair-restoring elixirs to get the most out of them. This will allow the highest absorption possible.
Order for Hair Detox
Use chemical-free natural hair care like the 5 Elements Shampoos for 2-3 months.
Do a scalp detox mask like Zen Detox once per month (depending on how much residue buildup you have.)
Brush your hair with a natural boar bristle hair brush.
Add essential oils or hair-restoring elixirs after 2-3 months to nourish and hydrate dry hair or reduce excessive oiliness.
Other tips to keep in mind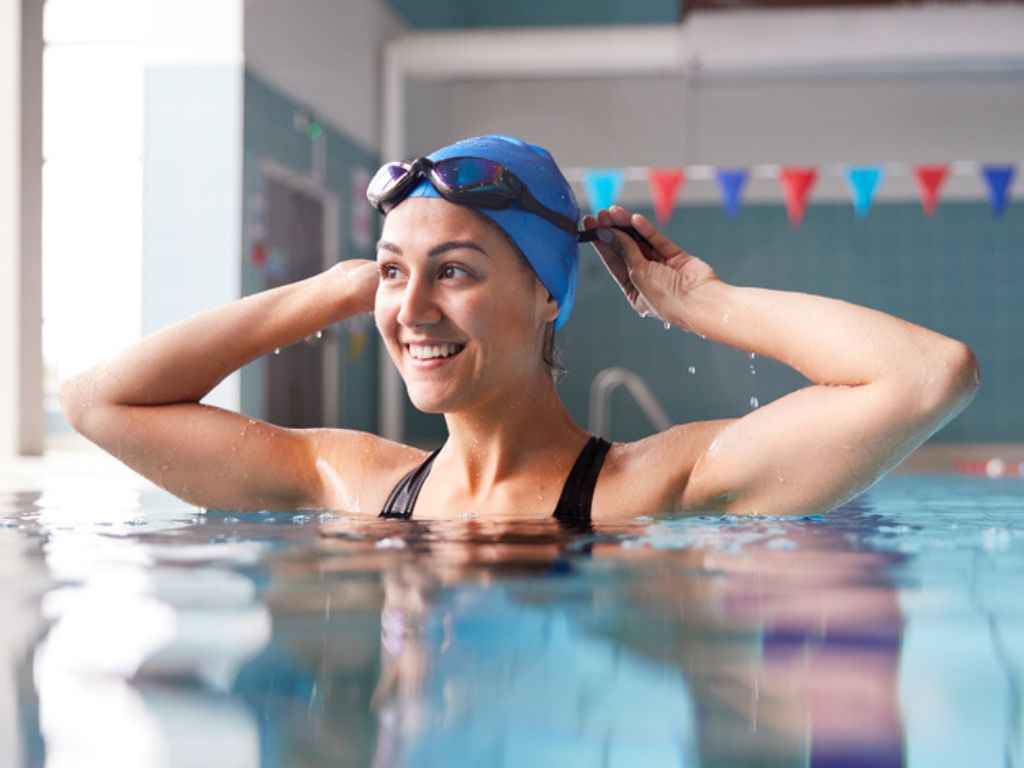 If you feel your hair is unhealthy, other factors could be at play. Skim through this list if you are experiencing problems such as breakage or other signs of unhealthy hair.
Chlorine from swimming pools – just like lightening your hair can cause damage, the chemicals used to maintain pools can be hard on your hair and scalp.
Living in an area with hard water – you can test the water with a simple kit like this one. A shower filter can help in this case.
Regular use of a sauna – this is a simple fix; use a shower cap to keep your hair from being exposed.
Nature, Pollution, the Environment – Extreme temperatures, high winds, air pollution, and other environmental factors can lead to mild problems such as frizz or extreme dryness.
Don't worry, and don't give up! Using sulfate-free hair care products and occasional scalp treatments will put you ahead of the game regarding hair health. Though it can take 3-4 weeks, the results will be worth it when you look at your hair. If you think of it as a process, you'll likely have more patience and stick it out.
Use coupon code ORGANICMOM at Morrocco Method to get a discount on any of the products mentioned in this article. ThatOrganicMom is a proud affiliate for Morrocco Method and uses their products regularly since 2016.