Last Updated on June 29, 2022 by Rebecca Huff
Low Dose Naltrexone for Autoimmune Conditions and Chronic Pain
About five years ago I started hearing all of the craze surrounding Low Dose Naltrexone (LDN), touted as a little known generic drug for autoimmune conditions and pain. Since I work in functional medicine, I see a lot of patients with autoimmune conditions. After researching more, I decided it was something that could have a great benefit to many of my patients with very little risk.
Since then, I have used it in many patients and often people come asking about it because they have researched it and have read about its benefits. In this article, I will dive into the history, mechanism of action, precautions, and use of LDN. My hope is that if you are suffering from pain or an autoimmune condition, this will be of help to you.
History and mechanism of action
Naltrexone is a pharmaceutical drug that doctors first began prescribing in the 1980's for opioid (prescription pain pills) addiction, due to its role as an opioid antagonist. Naltrexone, at a dose of 50-100 mg, prevents people from experiencing the high of opioid drugs by blocking the opioid receptors. This blockade decreases the response to endorphins, your body's natural feel-good chemicals. Endorphin release is thought to be a major player in why pain medicine addiction happens because there is a certain high associated with it.
Not long after this, Dr. Bernard Bihara discovered that when Naltrexone is taken at much lower doses (1.5-4.5 mg), it actually increases the levels of endorphins in the body. It does this due to the short partial blockade of the receptors, in turn, causing an increase in endorphin release. His initial research was for its possible use for HIV, AIDS, and cancer. However, low dose naltrexone's role has expanded significantly in helping those with autoimmune conditions and research has spread significantly in this area. The reason is that increased endorphin response is beneficial for autoimmune patients, due to the fact that endorphins play a role in immune system modulation. It also is shown to balance the immune system by diminishing the release of inflammatory and neurotoxic chemicals in the brain.
Although LDN can be used for most autoimmune conditions, it is especially helpful in those with painful conditions due to its role in increasing endorphins. But it has been used in those with Hashimoto's, Multiple Sclerosis, Rheumatoid Arthritis, Crohn's, Ulcerative Colitis, Fibromyalgia, Psoriasis, and Chronic Fatigue Syndrome.
Dosing and when to take LDN
As mentioned previously, the dose for autoimmune conditions is 1.5-4.5 mg, although some start as low as 0.5 mg when initially starting a sensitive patient. LDN is best taken around 9 pm to allow maximum effect at 4 am when endorphins are highest. LDN provides a short term partial blockade of opioid receptors, which then causes the endorphins to increase their response and modulate the immune system after the blockade is released.
Generally, it is best tapered up every couple of weeks to let the body adjust. Side effects are usually minimal and include transient difficulty falling asleep and/or vivid dreams. These side effects normally go away after several weeks, however, a small percentage of people have more long term problems. Although still controversial, recent research has shown that it may be just as effective taken in the morning as at night. This would be very helpful for those whose only side effect is insomnia but more research is needed in this area. It can take months to notice the full benefit of LDN, which is important for patients to know.
Where to get LDN?
While Naltrexone is FDA approved, low dose naltrexone is not. However, it is available at compounding pharmacies. Be sure to work with a provider to guide you to a reputable pharmacy because the ingredients used to compound make a big difference in how well LDN will work. It also is important that it is compounded immediate release and not sustained release, as you only want to block the receptors for a short time.
Important precautions:
As LDN does interfere with pain medications, please talk with your doctor if you have to be on opioid medications and want to consider LDN. Also, LDN can potentiate a change in thyroid medication dose as less medicine may be needed as a result of being on LDN. For this reason, dosing should be lower and slower and thyroid labs followed carefully. Also, for this with MS, at doses above 3 mg, it can cause an increase in spasticity, and then the most therapeutic dose seems to be 3 mg. More is not always better.
My thoughts/take away from patient response using LDN
As a clinician, I like LDN and have seen it work very well in many patients. I will say it does not work in every patient and finding the root cause in each individual's case is still foremost in my mind. LDN is not a wonder or miracle drug by itself, but a good part of a well rounded treated approach in many patients and can provide them relief while looking for the underlying cause. More tools in the toolbox is always a good thing in my mind and whatever I can do to help make the patient get relief. I hope you have learned something from this article that will help you on your journey!
About the author Emily Kopek PA-C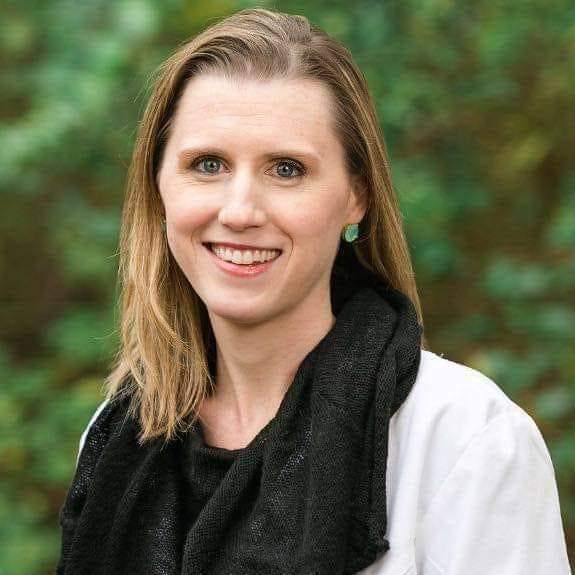 Emily Kopek PA-C
DMS Integrative Wellness Medicine PLLC
865-455-9985
[email protected]
Author Bio:
My passion, to help people with chronic health issues, stems from my own history with Hashimoto's thyroiditis. My diagnosis sent me through a journey beyond traditional medicine, and my desire is to share what I've learned with others. I feel strongly about treating the whole person, addressing the physical, mental, and emotional aspects of chronic illness. I offer care for a variety of health concerns including thyroid problems, hormone imbalances, GI disturbances, autoimmune conditions, environmentally acquired illness, adrenal fatigue, and chronic fatigue.
My educational background includes a BS in Kinesiology from the College of William and Mary, an MS in Exercise Science from the University of Tennessee, and a Masters in Physician Assistant Studies from South College in Knoxville, TN. I have been practicing functional medicine for 5 years, with a previous background in women's health and family medicine. I am a member of The American Academy of Anti-Aging Medicine (A4M), The Institute of Functional Medicine (IFM), The International Society for Environmentally Acquired Illness (ISEAI) , and the Tennessee Association of Physician Assistants (TAPA).
In my free time, I enjoy spending time with my husband Chris, my daughter Lilly Grace, and "brother cooper" our yellow lab.
Whatever you do, work at it with all of your heart, as working for the Lord...
Colossians 3:23
Stay up-to-date on the latest health trends: subscribe here.
Medical Disclaimer
This content is for educational and informational purposes only. The information shared in this article is not intended to take the place of advice or treatment from a personal physician. Readers of this content are advised to consult a health professional regarding specific health questions. The publisher of this content, nor the author, take responsibility for the possible health consequences of anyone reading or following the information in this article. Readers are advised to consult their physician.
Article Sources:
Elsegood, L. (2016). The LDN Book: How a little-known generic drug, low dose naltrexone, could revolutionize treatment for autoimmune diseases, cancer, autism, depression, and more. Chelsea Green Publishing.
Myers, A. (2019, July 9). Low dose naltrexone for autoimmunity. https://www.amymyersmd.com/2017/05/low-dose-naltrexone/
Photo by David Marcu on Unsplash
Photo by Marek Levák on Unsplash