Last Updated on April 22, 2022 by Rebecca Huff
No matter what weight loss plan you follow there are factors that can slow down progress. Did you know that poor quality sleep can contribute to weight gain or stall weight loss? Partly because of your satiety hormones. More ghrelin plus less leptin equals weight gain.
Correcting my sleep patterns has helped me tremendously concerning my health. It's a known fact that healthy people have the ability to lose weight more easily than those of us with chronic health problems. Learn more about sleep hygiene so that sleep deprivation doesn't sabotage your weight loss goals. If we are in pursuit of better quality sleep our children must have fewer sleepless nights.
THM 911
I created the THM 911 infographic below to help others easily understand different types of S meals and what an S-helper is. As always, I recommend you read the plan book for a full understanding.
For the sake of full disclosure:
I must admit that I have transitioned to a mostly "S" way of eating, otherwise known as ketogenics. You can read our story about how much Keto benefited my husband and myself, including my first selfie in almost an entire year.
Ketogenics is promoted by excellent doctors such as Dr. Mercola in his book Fat for Fuel and Dr. Hyman in his book Eat Fat Get Thin. Both are doctors I have followed for many years, so it made sense for me.
Weight loss for me was very slow and I never felt good when I ate "E" meals. After reading the two books mentioned above and a diagnosis of Lyme Disease and Mold Illness, my husband and I decided to try the ketogenic way. Within the first three months I had lost 26 pounds and my husband had better blood sugar levels, less need for energy drinks, frequent meals, etc. My best friend also started ketogenics and lost 25 pounds in the first three months.
For the first time I do not spend my days thinking constantly of food. My appetite is no longer ravenous like it was before. It has been a complete game changer for me; I'm no longer an emotional eater. I doubt that I will ever go back to any other way of eating.
If you follow me on MyFitnessPal you might even notice that I rarely log my food diary. That is because for the first time in decades, I don't count calories anymore. At first, obviously I did keep track of my fat and carb intake, but now it is second nature. Now I only weigh myself when I go to the doctor, but I lost an average of 1.5-2 pounds per week. For the first time in over a decade I don't hate my body.
Sorry to take up so much space with my story, but because this is my most popular post, I felt it was only fair to let you know up front that I am not now, nor have I ever been a 100% THM blog. From the beginning, my website has been about how to live a healthy lifestyle. That does not look the same for every person. We can all do with less toxins in our environment, but we don't all do well eating grains or dairy or even meat! There is no one size fits all way of eating or way of life!
Having added my disclosure, I will say that I label all of my recipes well so that if you come across an ice cream recipe you will know if it is something you can try! "Low Carb" means it will fit with THM S-style meals. Otherwise, there's so much more to my site than food! Thanks for taking the time to read through this and best wishes on your journey, I hope we can get to know one another.
Most of my Trim Healthy Mama Posts (S&E, tips, and more) are listed on my ——> weight loss page. However, you will find lots more on this site in addition, such as:
THM folks will love my copycat Shake and Bake (or fry) chicken recipe; just look how crispy!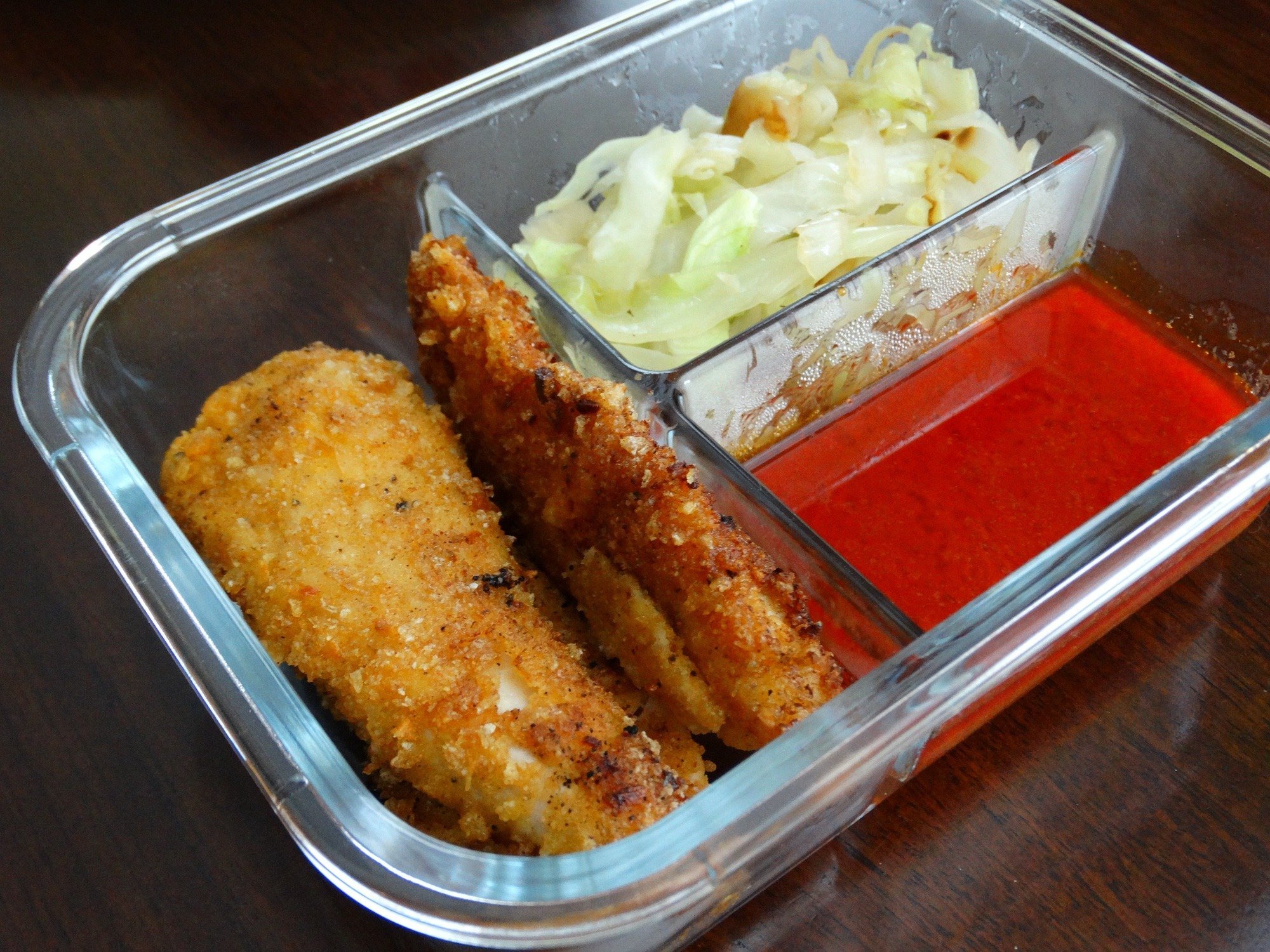 So Start Here then explore my corner of the web!
Make sure to pin this post!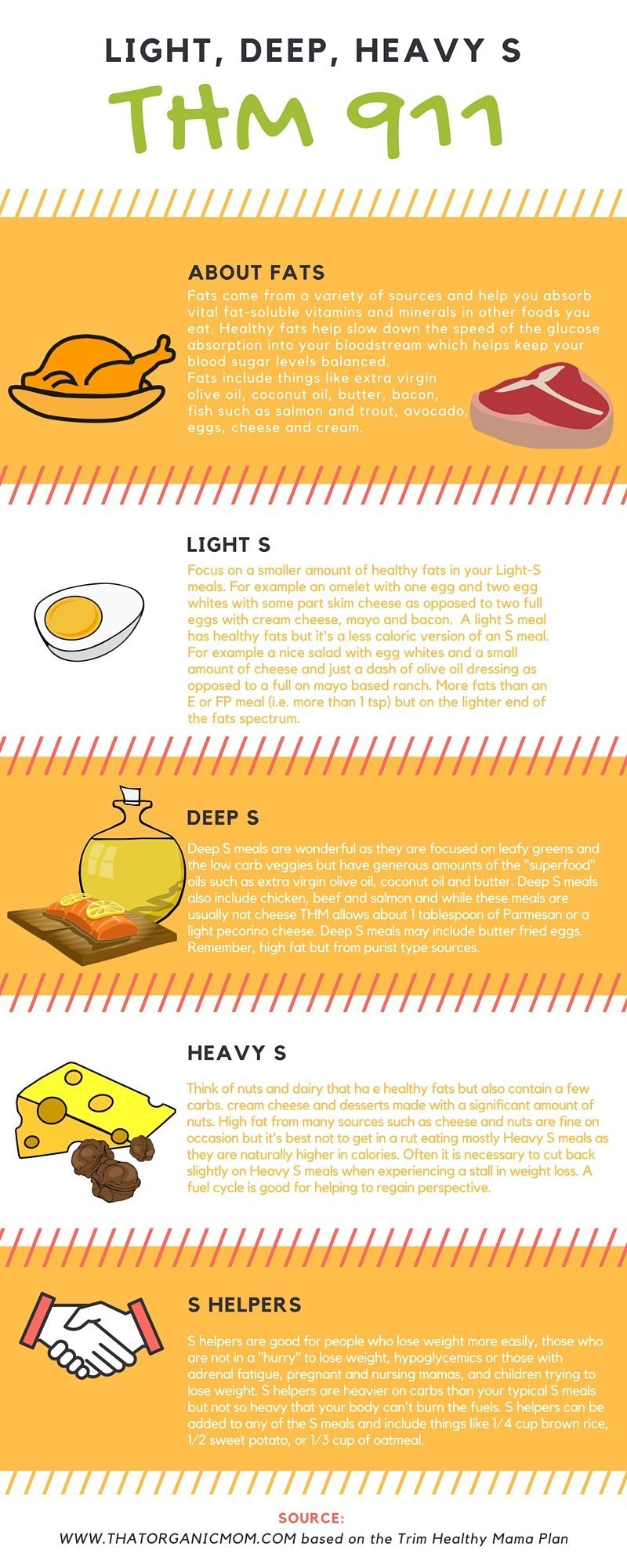 Try my recipe for Breakfast Egg Foo Young or Copycat version of Trader Joe's Scallion Pancakes.
This THM 911 infographic and post are not endorsed by Trim Healthy Mama, and as with all ThatOrganicMom resources, you should review and proceed with care. My knowledge of the Trim Healthy Mama plan is based solely on reading materials written by the authors.
SaveSaveSaveSaveSaveSave
SaveSave
SaveSaveSaveSaveSaveSave