The most asked question when I share about Trim Healthy Mama with anyone is, "How much have you lost?"
My Trim Healthy Journey has been a roller coaster ride for the last seven or so years. I get asked quite often how much weight I've lost on the plan. It's almost impossible to answer, but I can say I know that the plan works. Believe it or not, I have helped many people lose weight by encouraging them to follow the plan and giving them pointers. I'm the hardest person to help.
So today, I'm sharing from my heart. Some of the things I say here may even surprise my own family members! I'm not an open book with most people, actually I've always been the "strong one" so sharing my weaknesses has never been easy, sharing my failures has been almost impossible.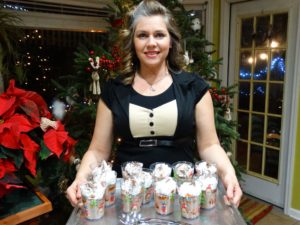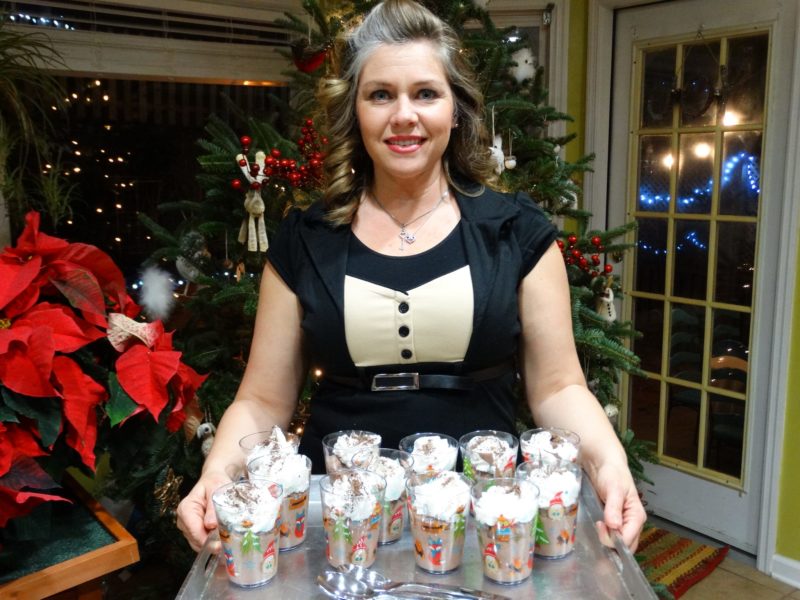 It all began years ago, while Pearl and Serene were first working on the book. I had met the sisters at one of their mom's Motherhood Retreats after my fifth child was born. Then later, my daughter Macey volunteered at the Above Rubies Ministry working for their Mom and staying in her home. I would go to check on and visit Macey from time to time and that's how I got to know the family.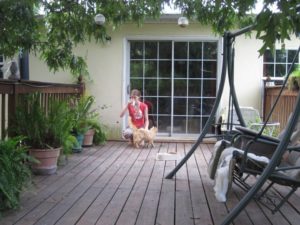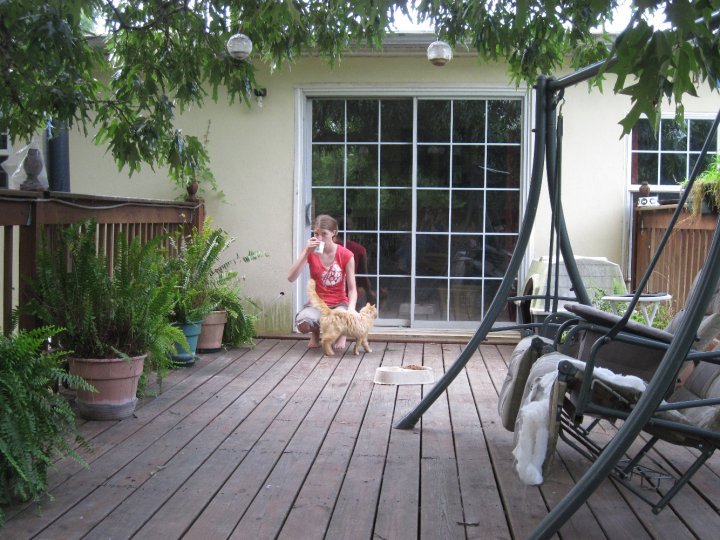 Pearl and I hit it off right from the start and shared a lot because we were both studying hormones and the effects they have on the body. It was at this point that they *ahem* corrected me on my green smoothie technique, which was basically a lot of spinach combined with a lot of fruit, every morning, plus more fruit throughout the day which unbeknownst to me was wreaking havoc on my metabolism and leaving me very puffy. You see, I was a recovering Raw Vegan.
Being a Raw Vegan for two years in Florida I thought I was on the right track. For a while, I was very slim and healthy. I even gave birth to a 12 pound baby at home with no pain meds. I was on top of the world minus the fact that my iron was low, my B12 was nonexistent and I could barely drag myself from the couch to the bedroom… but that's another story…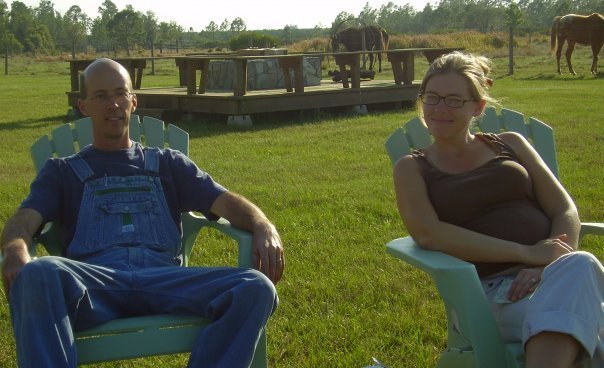 Cue Trim Healthy Mama… although, I don't think that they had yet named their genius plan at the point Pearl began sharing it with me via email.
One of her first emails to me back in 2009 contained some advice like this, "As to what you should eat. I think just remember to try to get protein at every meal. I know you are not used to it, but try baby steps of faith. Animal products are best yikes! right? Buy some good whey protein. Get some greek yogurt, have it with berries. Make berries your new best friend. They will not spike your blood sugar. Pull some of that great grassfed meat out of your freezer and have it with some salad and steamed broccoli with butter. Yum! For a carb meal, have a sweet potato with just one teaspoon of coconut oil or butter, salad with low-fat vinaigrette and some cottage cheese. Have salmon at least 4 times a week. Oatmeal, kefir smoothie or eggs for breakfast. There's a start. Please eat, you don't want to wreck your metabolism." That's right. My dad was raising grassfed beef and stocking our freezer with it.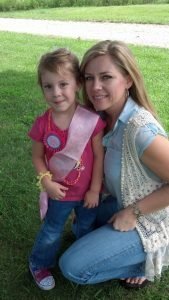 I spent a few months learning the plan through emails and shared recipes back and forth with Pearl. Had a few potlucks at Serene's house…got some great advice from them both on fixing my broken metabolism, thyroid problems, etc. had a life-altering conversation about legalism in all areas of life and got some great and godly advice from the three sisters about another area of our family life.
Around that time I wrote a couple of articles for Mrs. Nancy's Above Rubies Magazine and Pearl continued to school me in the way of a Trim Healthy Mama. Which went something like me sending Pearl the rundown of what I had eaten that day and Pearl sending me back loving corrections; no coconut oil combined with bananas, no huge tablespoons of almond butter in my oatmeal, etc. and us sharing back and forth the newest thing we had learned concerning hormones, thyroid or other health matters.
I also shared some of my recipes with Pearl to see if they checked out.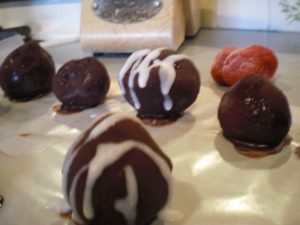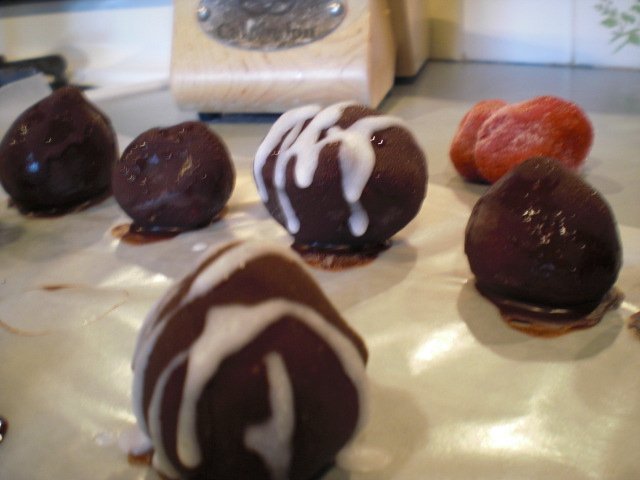 She shared her interest in Suzanne Somers books. She also shared tons of encouragement. I'm sure everyone who's ever met Pearl (and her sisters) would say that they are extremely caring individuals and that is the truth.
Pearl shared her knowledge with me because she cares about people. Probably partly as a result of being brought up by an amazing mother. I often got corrections from Pearl that went something like this, "So that's my preachin' for today. No actually I haven't finished.
You have to stop weighing every day, I mean it. You need to weigh just twice a week. Don't weigh right before your period either. I need to have your word on this because you are driving yourself crazy and it is self-abuse. Gotta cut it out. So that's now the end of my big, friendly scolding."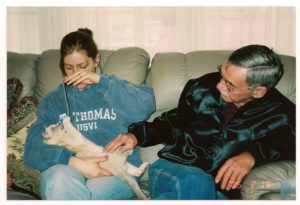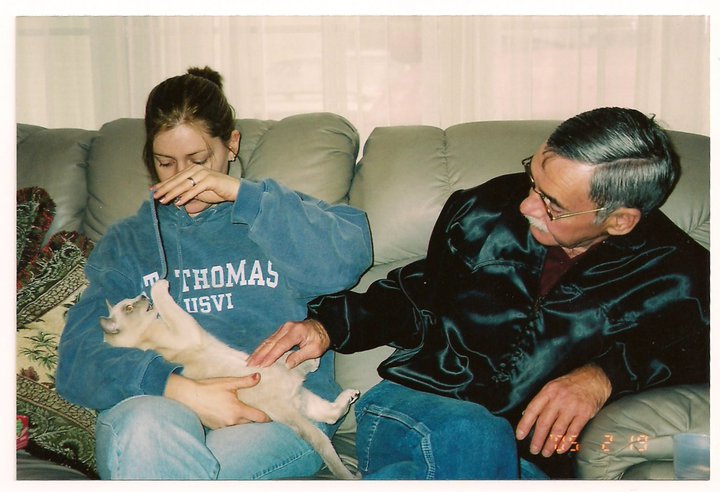 I continued to follow the plan and had some success when suddenly several choices combined with some life-altering events left my life kinda feeling like a train wreck and I just went a little bonkers for a couple of years (long story).
As for the weight…(after all 6 of my pregnancies with the last one being in 2008) I would say I started out 2009 maybe 10-15 pounds overweight from my own viewpoint, but not technically in the "overweight" category according to my doctor. I was puffy though, I retained water in my face.
The train wreck. I was getting off track already, but after suddenly becoming ill, my dad died in August of 2010 and I got really stressed out about everything. I lost about 20 pounds while I dealt poorly with the grief, although no one really knew. I dealt with it mostly by shutting myself off from my real life and pretending to be young again. I'd say some people might call it a mid-life crisis, but I don't feel like that was it.
During the beginning of that train wreck, Pearl gave me several pep talks but I had already shut down emotionally. I did end up losing some weight at this time, mostly from stress. At this time I had to take a break from homeschooling, went back to work and just detached from reality for about two years. Stress and a busy life will cause a lot of people to lose weight and it's certainly true for me. I got down to my pre-baby weight with zero effort.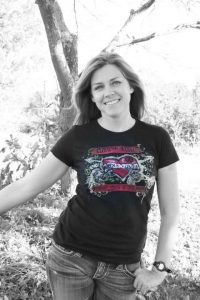 When I finally got back to myself, through the grace of God really, I was still kind of a mess, although I hid it from most people. Only my closest friends really knew what was going on with me. On top of a lot of grief, guilt, and depression I also suffered from serious anxiety.
It actually got to the point where I found it hard to do certain things. I finally sought help from a therapist and really spent about a year seeing her once a week to basically beat myself up for being a horrible person, vent about my frustrations at my imperfections and try to understand how to fix the mess I made of my head. I still see her, but at least now I recognize that not everything is my fault.
I kept the weight off till mid-2012. My sister was having emergency gallbladder surgery the day my mom and I were planning my dad's funeral. Then on the day of my dad's funeral we got the shocking news from her doctor, she had cancer. I spent the next almost two years going back and forth between denying that anything was wrong at all and trying to convince my sister to give up fast food and Mountain Dew sodas. I intentionally did not research the statistics on late-stage ovarian cancer. I think I just didn't want to know. If I pretended it wasn't happening, it would go away, but it didn't.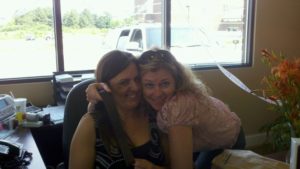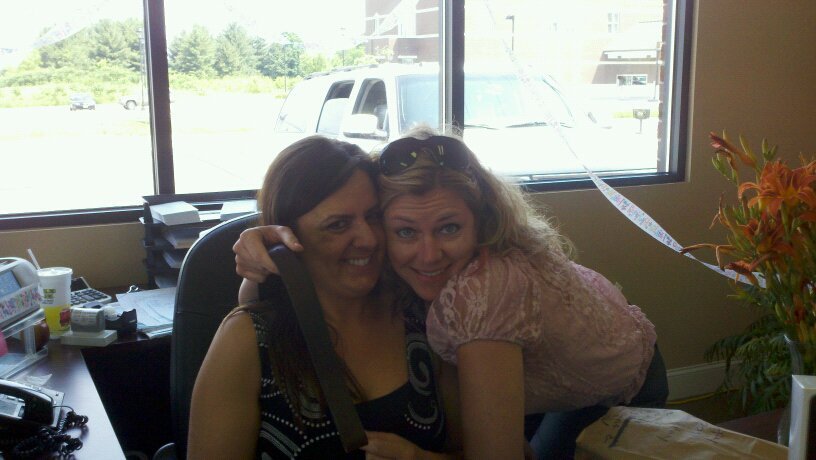 After 23 months of some real crappy conventional cancer treatments, in June 2012 my sister died of ovarian cancer…and my email to Pearl later that summer sums up the reality of that summer for me, "My sister passed away June 1st and it has been harder than I ever imagined. The last weeks of her life were so painful to endure for her and so hard to watch. I will spare you the ugly details, but I am tired of watching people die and the four hours I spent holding her hand while she took her last breaths will be forever burned in my memory. I wake up in a panic some nights because of it. The morning of the day she died I had my well woman exam for the first time in 4 years. They found a huge 5 cm ovarian cyst and I was convinced I was on the brink of death myself, but it is gone and I am fine.
My girlfriend here just kept telling me "you are not your sister" and praying for me… it was a tough time. The summer was overtaken by emptying out my sister's apartment, sorting through and distributing her things, dealing with the financial stuff, the heartache, the kids, all the details of the funeral, etc. etc. I was just so busy with all of it and then when it was done the pain really set in. I don't think a day goes by that I don't realize my dad and my sister are gone and it hurts so much. The cyst in my ovary, I believe was caused by my doctor changing my hormones too rapidly as the timing seems about perfect… we'll have to discuss that in person sometime! I do remember how hard it is to get together with you, though!"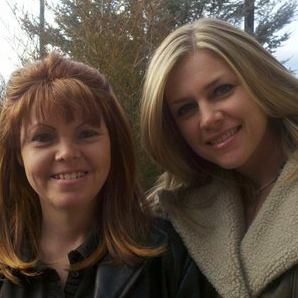 If you've read much of my blog, you'll know that I am an emotional eater. I was no longer losing weight due to stress. I spent the end of 2012 eating my emotions, nothing like pure junk, but a lot of food in whatever combination I chose. i.e. NOT trim or healthy.
In 2013, my husband moved our family to Knoxville and I continued to suffer from anxiety and depression. I continued to waver between making an effort to get back to my life and wallowing in my problems, by now they weren't just limited to grief, now I had added some other relationship problems to the mix.
In spite of the fact that I began every January with the hopes of getting back on track, I gained 10 pounds in 2013, 10 pounds in 2014 and 12 pounds in 2015.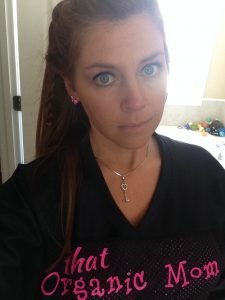 The ironic part of all of this is at no time during any of this did I fall away from eating healthy foods. I ate organic, I ate local foods, I ate foods from the farmer's market, but I ate it in large quantities. I ate it often. I haven't eaten fast food since 2004, haven't consumed sodas, didn't eat sugary foods. I gained weight from a combination of depression, emotional eating, thyroid problems and a burned out adrenal gland. I continued to help other people eat right, exercise and lose weight. I just couldn't help myself.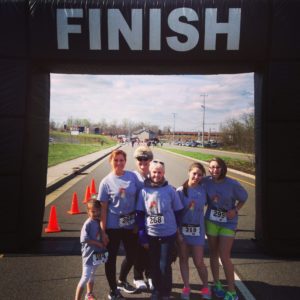 I actually put together a local fitness group, hosted an educational table at EarthFest three years running and was the Captain of a Dragon Boat team to raise money for the homeless. I did lots to help other people. I shared the message about eating healthy, organic foods and taught people how to read labels. I petitioned schools to make healthier lunches available to kids! I wanted to help myself, but it was so easy to become discouraged. It still is!
The thing I love to do the most is helping other people get healthy and fit. I love to encourage my family members to get out of their comfort zone. Although my mom has never had trouble staying thin, she works at eating healthy and exercising. I remember convincing her to stop doing the fat-free diet and start eating healthy fats like avocado and butter (not together…!)
I realized my dream when my daughter and I went to China in October 2015. During our trip, I lost about 8 pounds from all the walking and the fact that I'm not that crazy about authentic Chinese food. I then lost another 5 pounds following Trim Healthy Mama when I came back to the US. I made it through Thanksgiving of 2015 staying on plan. Then had another stressful few months with various life events happening simultaneously to my oldest three daughters. Seems like everything hits all at once. I saw my therapist again and we worked through a lot of it, but I was having a hard time getting back on track during December 2015.
At Christmas, I finally convinced my BFF to do the Trim Healthy Mama plan with me. I had bought her a copy of the original book back in 2014 but it was too overwhelming for her. She's a fun loving, free spirit type and couldn't be tied down to reading a book that size.
When the new books came out, she had just received some not so great news from her doctor concerning her weight and health, so she was ready to do "something" and I convinced her that THM was the thing. I needed her to help keep my emotions in check and she needed me to remind her why not to eat carbs with fats. LOL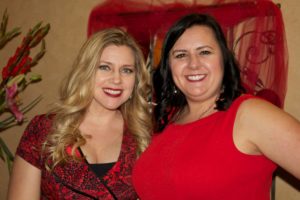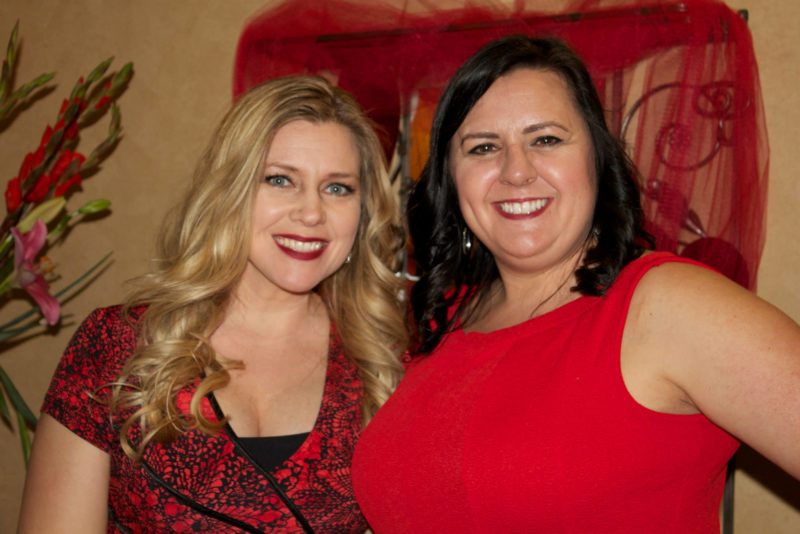 So, here it is, the end of January and we've been on the plan together for four weeks now. Last week we had a very small amount of progress compared to the previous three weeks. This is fairly normal, but we decided to be in each other's face a little more this upcoming week. Which is kind of hard since she lives an hour away, but we do manage to check in via text or FaceTime which really helps.
We send pics back and forth of our meals, how much exercise we've done, and whether or not we are keeping up our water intake, etc. I also send her little mini-assignments for devouring the book by baby-reads (smaller portions).
I knew going into this plan again, that I would be a turtle (stubborn loser) so seeing my slow progress is not a huge surprise, although it is still a little discouraging. Having a BFF to get you back on track helps tremendously. At this point in the past because of my anxiety and winter blues, I would probably have given up so I am thankful that I have friends and family to share with and for this blog which is a wonderful outlet for me. I'm human just like everyone else. Even though I push my family members really hard not to drink sweet tea, it's only because I love them and want them to be healthy.
Now you can help keep ME on track this year! Share what keeps you going in the comments below. What tips do you have for overcoming emotional eating or getting motivated when you lose your get up and go?
Wrapping up the first month of our Trim Healthy Mama progress for 2016. My menu plan for THM is included in each of the following posts:
Week One Jan 2-9 Kicking it off this week with my BFF final tally at the end of week weigh-in was 9 pounds.
Week Two Jan 10-16 Making progress with a total loss of almost 4 pounds.
Week Three Jan 17-22 Made a small drop with a combined weight loss of 2 pounds between us both.
Week Four Jan 23-30 Shared my top tips for losing weight on ANY plan plus my menu plan and cheat sheet. I'm down 3 pounds as of January 31
Week Five Jan 31 – Feb 6 Instead of a meal plan, I shared how to do the Trim Healthy Mama plan on a tight budget.
If you're interested in the tools and supplements I use on the Trim Healthy Mama Diet you can find them in my Amazon Store Front here.
Save this pin to your Trim Healthy Mama Pinterest Board