Last Updated on June 29, 2022 by Rebecca Huff
Oh my matcha!
Don't miss the giveaway I have going on during the Matcha Series. See the other posts here:
Two reasons I started making my own homemade ice cream and both have to do with ingredient control:
Providing my children ice cream without refined white sugar and high fructose corn syrup was my main goal.
Second goal was that I wanted to enjoy ice cream too; so it had to be low-carb and free of yucky tasting ingredients.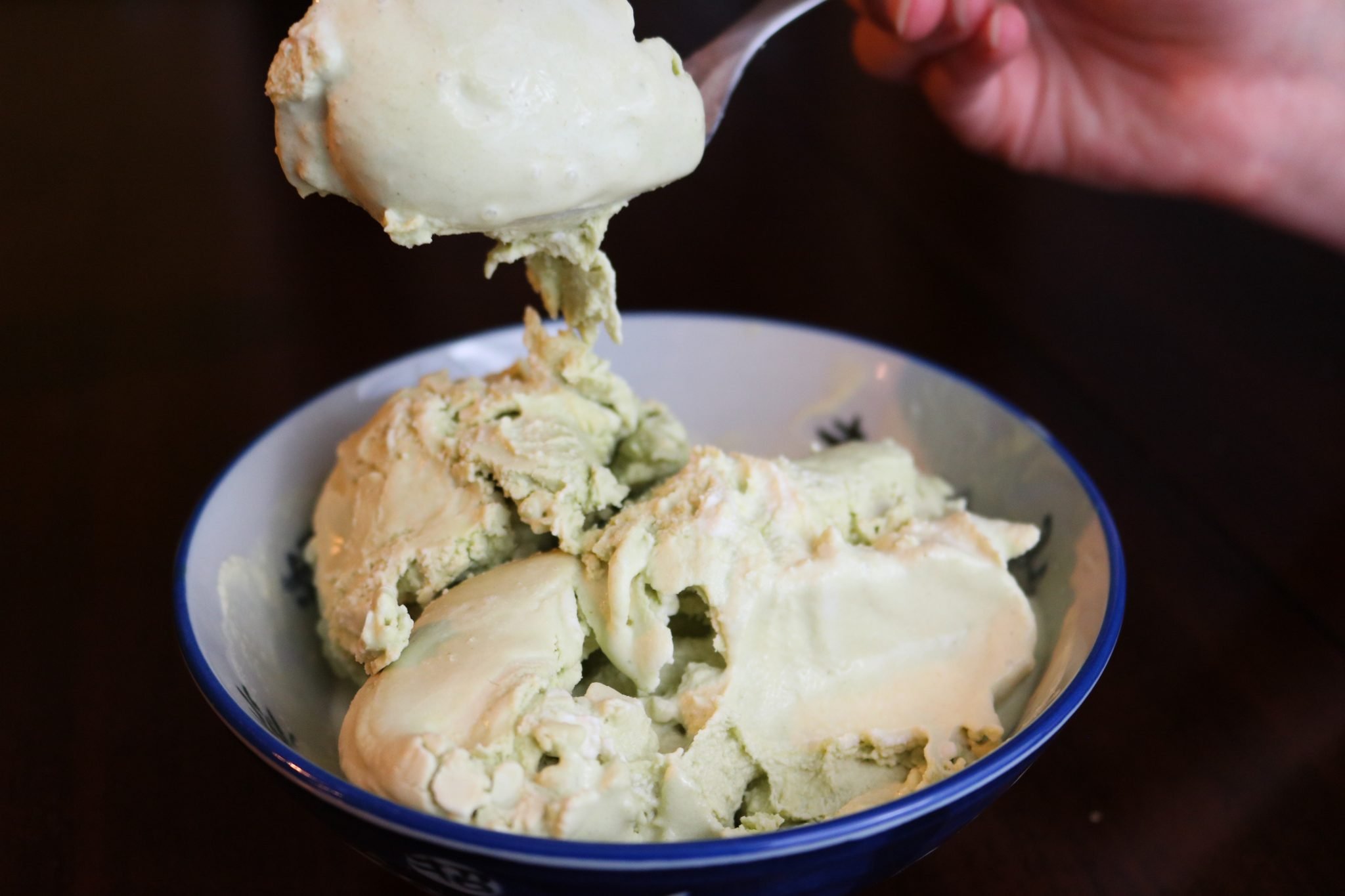 Simple recipe for matcha ice cream
This recipe is incredibly easy to make. Start with my base vanilla ice cream recipe; egg free and no cooking required! Every time I make this recipe, I double it. Matcha can be an acquired taste for some people, so I have a suggested range for the intensity level of the matcha taste in this recipe.
Also, if you have some in your family who only like vanilla, you can divide a batch of the vanilla base using half for vanilla and half for matcha. You'll want to use 1 1/4 to 2 teaspoons of matcha powder per cup of the vanilla base, or if you are a die-hard matcha lover, use as much as you like.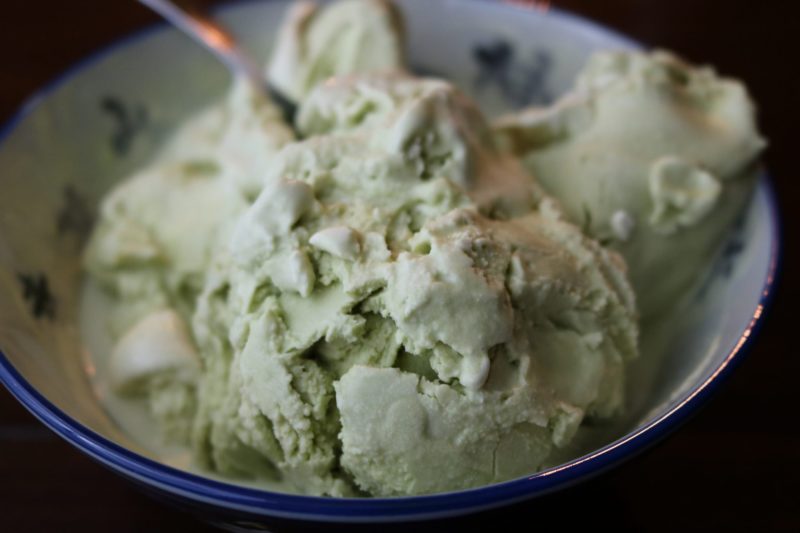 For my children's version of ice cream, I chose maple syrup as a sweetener. Compared to white sugar which has no nutrients at all, maple syrup contains the minerals zinc and manganese as well as antioxidants.
When making ice cream for myself, I make a few substitutions to keep it low carb. (see the recipe)
On a side note, matcha ice cream goes well with chocolate drizzle… (try using the chocolate glaze from my donut recipe as a topping.) Matcha ice cream also goes well WITH my donuts, so try them together haha!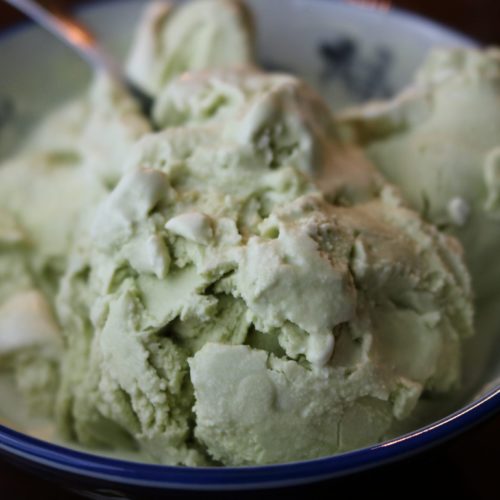 Matcha Ice Cream

Gluten Free
Ingredients
1

cup

whole milk

for low carb option use full fat coconut milk

¾

cup

maple syrup

for low carb option use Swerve Confectioners to taste, my sweet tooth is weak, so I only use 1/3 cup

Dash of salt

Seeds from one vanilla bean

or 1 tsp vanilla extract

2

cups

heavy cream

3-5

teaspoons

culinary grade matcha powder
Instructions
Combine milk and maple syrup, stirring well.

Stir in salt, vanilla bean seeds, matcha and cream. (you might want to sift the matcha if it's clumpy, and it helps to use a whisk to incorporate the green tea powder)

Refrigerate at least two but up to 24 hours

Prepare in ice cream maker according to directions.

Dish up and enjoy! 
You'll be glad later if you Pin this post now! Enter giveaway at the bottom of this post.