Can you sleep your way to better health?
I'd like to challenge you to get good sleep. I have written extensively about the importance of getting a good night's sleep. This challenge will be extremely enjoyable for you because getting into a deep sleep feels amazing! You can work with your doctor to learn better sleep hygiene or find a solution for chronic sleep deprivation. Sleeping pills are a last resort to insomnia, so unless you have tried everything else, it's preferable to postpone the use of medication when possible.
Get personal encouragement for healthy sleep habits. Also, lucky ducky, you can now enjoy 20% off at The Bed Boss with coupon code TOM20 so make sure to save this post or hop over to start browsing mattresses now. Here's how you can successfully shop for a mattress online, yes, without going into a mattress store. I am a brand ambassador for The Bed Boss, simply because I've been using their mattresses for my entire family since long before I began blogging.
Sleep is a healthy habit
Sleep is a life requirement. The longest known record for staying awake was clocked in around 264 hours (about 11 days) by a teenager in California back in 1965! While no known human death is recorded due to lack of sleep, according to Wikipedia,
Sleep deprivation can be either chronic or acute. A chronic sleep-restricted state can cause fatigue, daytime sleepiness, clumsiness and weight loss or weight gain. It adversely affects the brain and cognitive function.
Most of us will sacrifice this precious commodity for many varied reasons over the span of our lives. It's important, however, not to make it a (bad) habit! Consistently getting a good night's sleep can make a huge difference in your health!
In fact, researchers have found that people with sleep disorders can contribute to a decline in mental health. Sleep problems plague many people with depression and anxiety.
A healthy sleep cycle lasts about 90 minutes and consists of five stages. REM (rapid eye movement) sleep only occurs in the fifth stage and accounts for about 20-25% of a sleep cycle. During the other four stages  we encounter NREM (non-rapid eye movement) sleep. It is during the 5th stage, REM sleep, that dreaming and restoration occur.
Do you want to know why "I slept like a baby" is used when people describe a good night's sleep? It's because babies can fall asleep directly into REM sleep and have shorter more efficient sleep cycles. Newborn babies spend about half their total sleep time in beneficial REM sleep. Now you know why "I slept like a baby" is meant to be a good thing.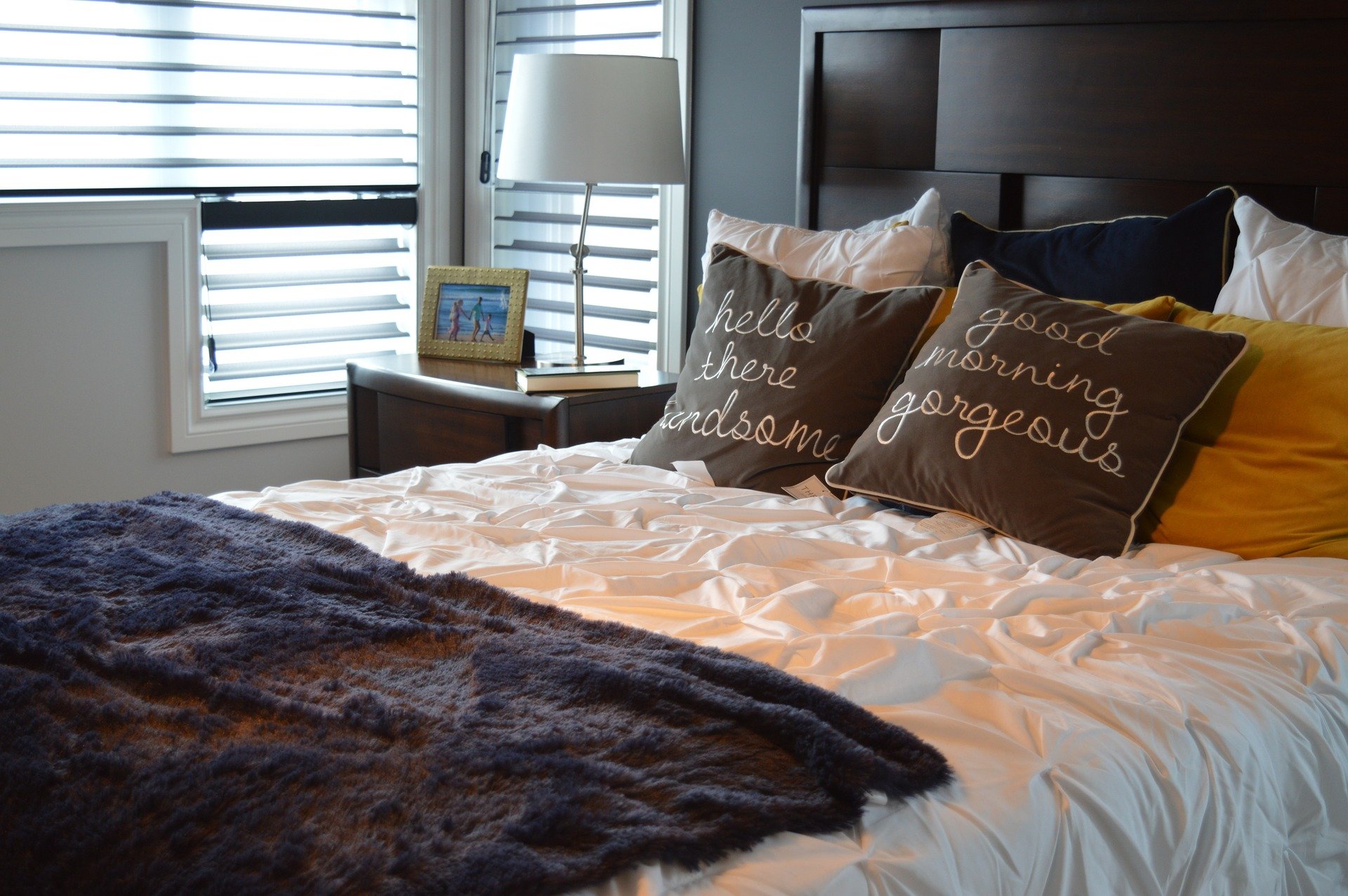 Effects of Poor Quality Sleep and Sleep Deprivation
Getting poor quality or not enough sleep can be detrimental to your health. Here are a few health problems that often occur when we come up lacking:
Weakened immune system which can open the door to illness
Weight gain because your body is producing less leptin and more ghrelin.
Depression, anxiety, panic attacks, and other mood-related disorders can be a symptom of sleep deprivation and often correct with the return a regular bedtime and wake schedule.
Increased risk of Type 2 Diabetes because sleep deprivation can prevent your body from regulating blood sugar levels properly.
High Blood pressure is more likely to occur in people who get less than five hours per night.
Can make us more accident prone to things such as car accidents or injuries at the workplace.
Dementia and even Alzheimer's Disease
Sleep deprivation can also negatively affect lifestyle in the following ways:
Reduces the attention span
Reduces reaction time
Impairs judgment
Puffy or sunken eyes
Dark circles under eyes
More prominent wrinkles
Lower libido
Fatigue and malaise
Forgetfulness
Your surroundings, including your mattress and bedding, have a major impact on the quality and quantity of your sleep which determines how you will function and feel every day. I'm sure that it's not necessary to convince you how bad missing out on slumber is for your health.
A bedroom oasis will improve your ability to fall asleep and stay asleep, night after night! Hopefully, you spend at least a third of your day in your bedroom. If not, you should be! Having a peaceful oasis to go to when your workday ends and a calm spot to wake up in is one of the best gifts you can give yourself.
Most people do not make a conscious choice to miss out on sleep. There are many life events that creep in on our sleep schedule. Occasionally, something will come up that will warrant missing a few hours of time in bed, however, this should never become the norm. So, guard the hours you schedule for sleeping!
Tips that can help you get Good Sleep
Keep the temperature below 70 degrees; most experts say 65 degrees is the perfect temperature.
Declutter your bedroom. Busy rooms will create an active mind and thinking keeps you awake!
Use blackout curtains to darken your room to block as much light as possible; nighttime exposure to bright light has a negative effect on these patterns.
On the other hand, early exposure to natural light helps promote healthy sleep patterns which may improve the circadian rhythm and help achieve better rest.
Keep electronics out of the bedroom as the light emitted from electronics can suppress your body's melatonin production.
Use white noise to help you fall asleep. At least 75% of people say that noises in the environment kept them from sleeping soundly.
A mattress and pillow that are comfortable for you. If you suffer from aches and pains, it may be time to update your mattress. Over 90% of people polled cited a comfortable mattress as one of the top priorities for a good night's rest which should be one of the first steps to take if one is experiencing insomnia.
Fresh sheets will help you look forward to bedtime as if you don't already! Adding lavender essential oil to your dryer can help you to fall asleep faster.
Skip caffeine after noon and also avoid other stimulants (such as energy drinks, chocolate) before bedtime. Using caffeine late in the day can prevent REM sleep.
Drinking chamomile tea or Sleepytime tea an hour or so before bedtime can help you relax.
Alcohol does not help you get better sleep, having several drinks might make you lethargic and allow a light sleep, but it offers a very low-quality rest that does not leave you feeling refreshed. Instead of rebuilding your body while you sleep, your body will be making up for the anti-diuretic hormones lost and repairing the metabolic cascade.(1)
If your partner snores or keeps you awake at night consider separate beds. On average, couples who share a bed experience 50% more disturbances. (2) If you can't stand to be apart, try using white noise to cover snoring!
A lukewarm bath can relax your muscles, but a hot bath will increase your body temperature and as a result, make it harder to fall get those z's!
Deep breathing or the 5-5-5 breathing method can help. Take a breath for a count of five, hold for a count of five, then release for a count of five. (Can help with anxiety as well)
Prayer can be beneficial for calming the mind, therefore helping you relax and drift off.
Get rid of your alarm clock or at least consider moving it out of your bedroom.
If you smoke, consider giving up the habit. Researchers have found that nicotine can cause insomnia. Smoking can prevent healthy sleep as it is a stimulant.
Children need bedtime routines and books are a crucial component!
For some parents, the problem is getting the children in bed and asleep so they too can get some high-quality, restorative sleep. Getting your children to fall asleep so you can get your own shut-eye doesn't have to be a challenge every night. Children thrive on routines. If you haven't already, start a bedtime routine now! The key is consistency.
Bedtime stories are essential for the development of children and can help them get a good night's sleep. When you read bedtime stories, you are giving your child something to dream about while also inviting them to expand the horizons of their imaginations.
Storytelling has been around as long as humans. Sitting down with your child to read a story or tell them a story of your own will develop their emotional understanding. Reading bedtime stories is just one element of a good bedtime routine.
Instilling the love of stories in your child will broaden their reading selections later in life, and thus their knowledge will grow. However, education is not the only benefit. Bonding happens while reading a good bedtime story. Reading to your child each night gives you quality downtime together.
Teenagers physically require more sleep
Sleep hygiene may be the last thing on a teenager's mind, however, sleep is critical for many processes of life. Teenagers cannot skimp on sleep with no ill-effect because they need good quality sleep more than ever for the following reasons:
Getting the right amount of sleep will make it easier to sustain a healthy weight.
Growth hormones are released when you are asleep; these are necessary for growth and proper metabolism.
Going without sleep can make it difficult to focus and remember things – not good for your grades!
Concerning grades, missing sleep will make it harder to cope with stress which can come from school, parents, and peers.
You are more likely to get the blues when you are sleep deprived.
Sleep deprivation can lead to skin breakouts.
When you are sleep deprived it is dangerous to drive.
Sleep Disorders
Those who miss out on sleep due to apnea are often unable to establish a consistent healthy sleep cycle. It is important to seek professional help for ways to successfully treat sleep apnea to experience the healing benefits of healthy sleep. PAP therapy, oral appliances, and surgery are a few of the treatments for sleep apnea doctors can use to help patients treat this sleep disorder.
On the TOM site, you'll find lots of help with creating good sleep hygiene habits including ebooks, videos, and more! Don't forget to join the TOM Tribe to stay in the loop by visiting my Home Page. For a limited time, you can also get a discount on a quality mattress, see the coupon at the bottom of this post!
Enjoy 20% off at The Bed Boss with coupon code TOM20 so you can start enjoying good sleep every night.
Share this post with your friends! Let them know about the challenge to get good sleep night after night.
SaveSave
SaveSave