Last Updated on June 29, 2022 by Rebecca Huff
Another of many sleepless nights spent sharing your sleep oasis with a bed hog under three feet tall? Most parents have missed more than one night of sleep tangled in a web of kid arms and legs! 
It's not unusual for a little one to need comfort in the middle of the night, however, if it keeps mom, dad, and siblings from getting consistent sleep it might be time to set some ground rules!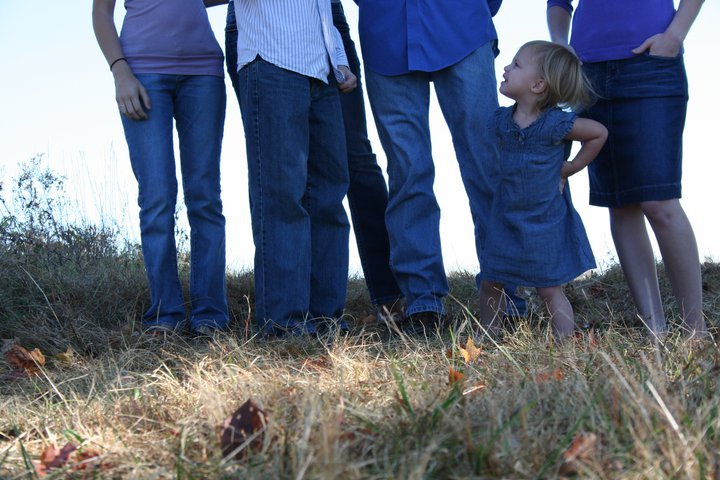 With six children, I feel like I've had my share of sleepless nights.
Although I feel like I've been blessed with mostly good sleepers; we have had various issues, some based on life events, others from enviornmental issues. In retrospect, most of these problems were short lived, though at the time it didn't seem that way.
If you are in the middle of sleep woes just know that it will get better! Don't worry, here are some tips to help you get back to a good night's sleep.
First, try to pinpoint what is upsetting your child. Often a change in their environment can disrupt a child's sleep. Take some time to think through recent events and if your child is old enough you could ask a few questions.
Has your child experienced any of the following:
Recent illness
A new school or daycare
Too many activities late in the evening
A new sibling
Not enough naps causing over tiredness (it really can be counterproductive for your toddler to skip naps!)
Too many naps – older toddlers may need to cut out a nap during the day. (Learn sleep hygiene habits for kids or download my Sleep eBook, free through October 2017)
Fear of monsters or being in the dark
A recent move
Fear of bad weather (storms, thunder, and lightning)
If fear has caused your child to miss out on precious sleep, it's best to address the concerns during the day light hours. Comforting your sleepless one by giving them more of your time during the day to snuggle and chat. Try asking your child what would make them feel better at night.
More sleep solutions for children
At night allay fears by reading a pleasant or calming bedtime story or making up one together. Consider allowing your child to keep a flashlight in their bedroom for moments when they need to see what's going on in their room.
Sometimes children can't sleep in the dark and want a night light. Avoid blue light at night which can disrupt sleep cycles. On the other hand, the warm glow of a salt lamp can do the trick without causing a drop in melatonin production.
If your child has a special lovey or stuffed animal it can be comforting to sleep with as long as the child is old enough. Babies cribs should be free from anything that could cause risk of SIDS.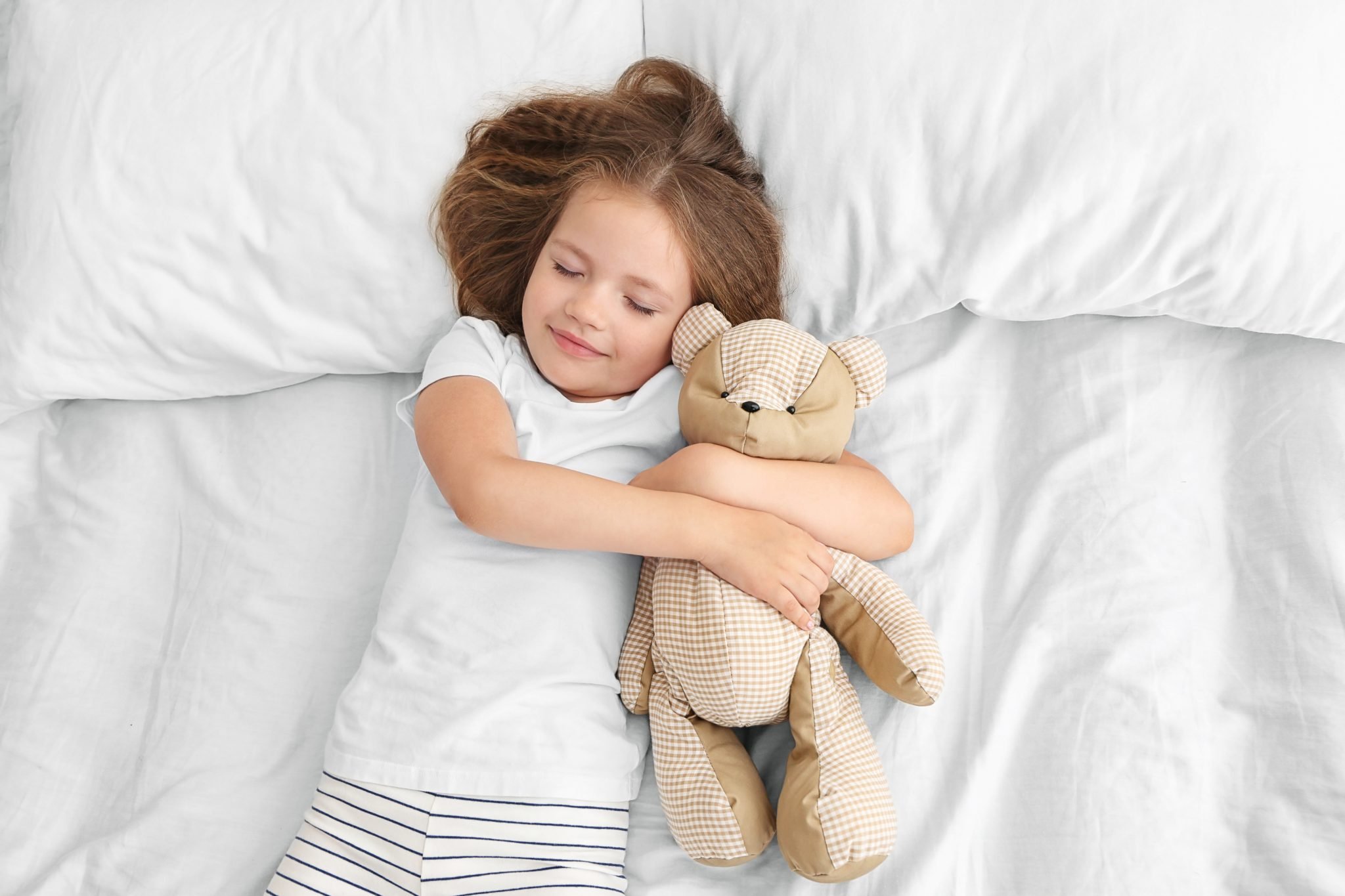 Older children may be missing out on sleep for a variety of reasons that they are not able to identify. Too much light, too warm, too cold, noises (such as sirens, traffic, neighbors in apartments, etc.), or even too quiet! Using a fan or other white noise machine can help children fall asleep faster.
Often children aren't aware of these sleep disturbances. Check to see if the bed has too many blankets or not enough. The comfort level of the child's mattress can be a factor; often bunk beds are equipped with mattresses that can be terrible for comfort and the condition of sleep.
When my youngest caused a few sleepless nights, I played Bible verse songs on repeat all night in the hallway outside her room. Music or audio books can also be turned on with a sleep timer. My children love falling asleep to books on audible even though they are well past the toddler stage!
Something as simple as leaving the bedroom door open can help a child feel closer to the rest of the family during the night. If possible, allow the door to be open or closed based on your child's preference.
Have a clear bedtime routine that you follow like clockwork. Create a bedtime routine if you don't have one. When you are trying to get your child to go to bed and stay in bed all night, it is important not to alter the bedtime routine unless necessary! Let your child take responsibility for the bedtime routine by creating a chart that they can follow. Keep it simple!
Get the entire family on board! When both parents take turns getting up to comfort the child, everyone gets a little more sleep. Implement new sleep routines on the weekend, so if you DO end up missing out on sleep you can take a nap!
No matter how wonderful it is to rock your baby to sleep, remember that putting your child to sleep while they are getting drowsy but still awake can help them sleep better. Imagine going to sleep in mother's arms then waking up alone in a crib! Best to let them know they are going to be sleeping in their bed than to have them wake up finding themselves alone.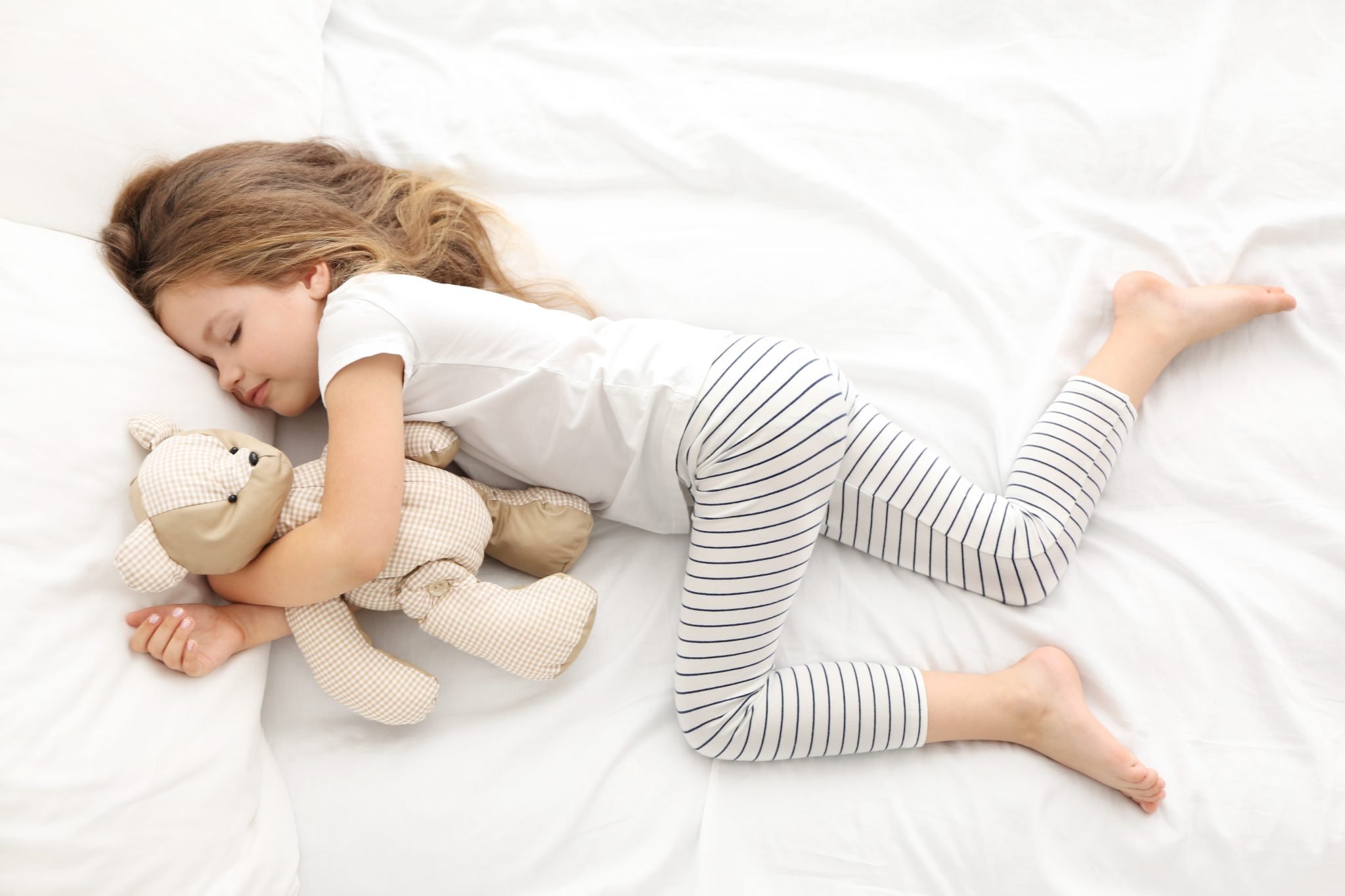 A child who wakes in the night might need comforting from time to time. Letting the child know that you are there, and you will be there when they need you but that you are going back to your bed will keep them from feeling upset when they wake and find you not there.
Often a child who thinks you'll be by their side then wakes to discover you missing will fight sleep. So let them know that you love them and you will be nearby but not in their room.
Avoid too much vigorous activity before bedtime. Dad's often enjoy chasing or wrestling with kids, but it's best to avoid these activities before bedtime to avoid more sleepless nights. Reserve these games for mornings, daytime and weekends.
Too much screen time at night can disrupt sleep cycles. For children, it is especially important to avoid screens at night. Smart phones, tablets, iPads, computers, and televisions emit a type of light that can suppress the sleep hormone melatonin. Avoid these after dinner when possible.
For children who can get out of the bed, you might consider putting a gate up at their bedroom door. A gate will help make sure they can't wander around and get hurt at night. A secure gate will prevent them from leaving the room every time they wake up at night. When they call for you keep it short and sweet, "I am here, but it's time for sleep, go back to bed" is enough.
Role play with a younger child by allowing them to put their dolls or toys to bed at night. Tell them they need to be quiet, so they don't wake up the doll that they just put to sleep.
When it feels like you've done everything you can but your child is still terrified of the dark or seems to be suffering from acute separation anxiety it can help to see a child psychologist. A professional can help especially during periods of stress such as divorce or other traumatic life changes when kids can regress back to old patterns of behaviors like not sleeping at night.
SaveSaveSaveSaveSaveSave
SaveSave
SaveSave
SaveSave
SaveSaveSaveSave
SaveSaveSaveSave
SaveSave
SaveSave
SaveSave