Last Updated on June 29, 2022 by Rebecca Huff
We all want to look and feel our best which is why prioritizing beauty sleep should be part of the most fundamental skincare routine. At night your body does the vital work of cleaning up while we get restorative sleep.  Without sleep, our looks will be affected
Probably the first thing you notice when you miss out on sleep is puffy eyes. Dark circles and bags under your eyes are some of the first signs that you aren't getting enough sleep. When you wake up rested, your eyes will appear brighter, and the puffiness and circles will be lessened.
Staying hydrated with plenty of clean filtered water will help reduce puffiness. Also, sleeping on the right pillow can make a difference in how puffy your face appears in the morning. Having your head propped at the right angle will allow gravity to keep puffiness at bay.
During the eight hours you should be sleeping, your skin is repairing itself. The repair process can be assisted by applying the right beauty products at bedtime. Try a nighttime moisturizer or skin pack.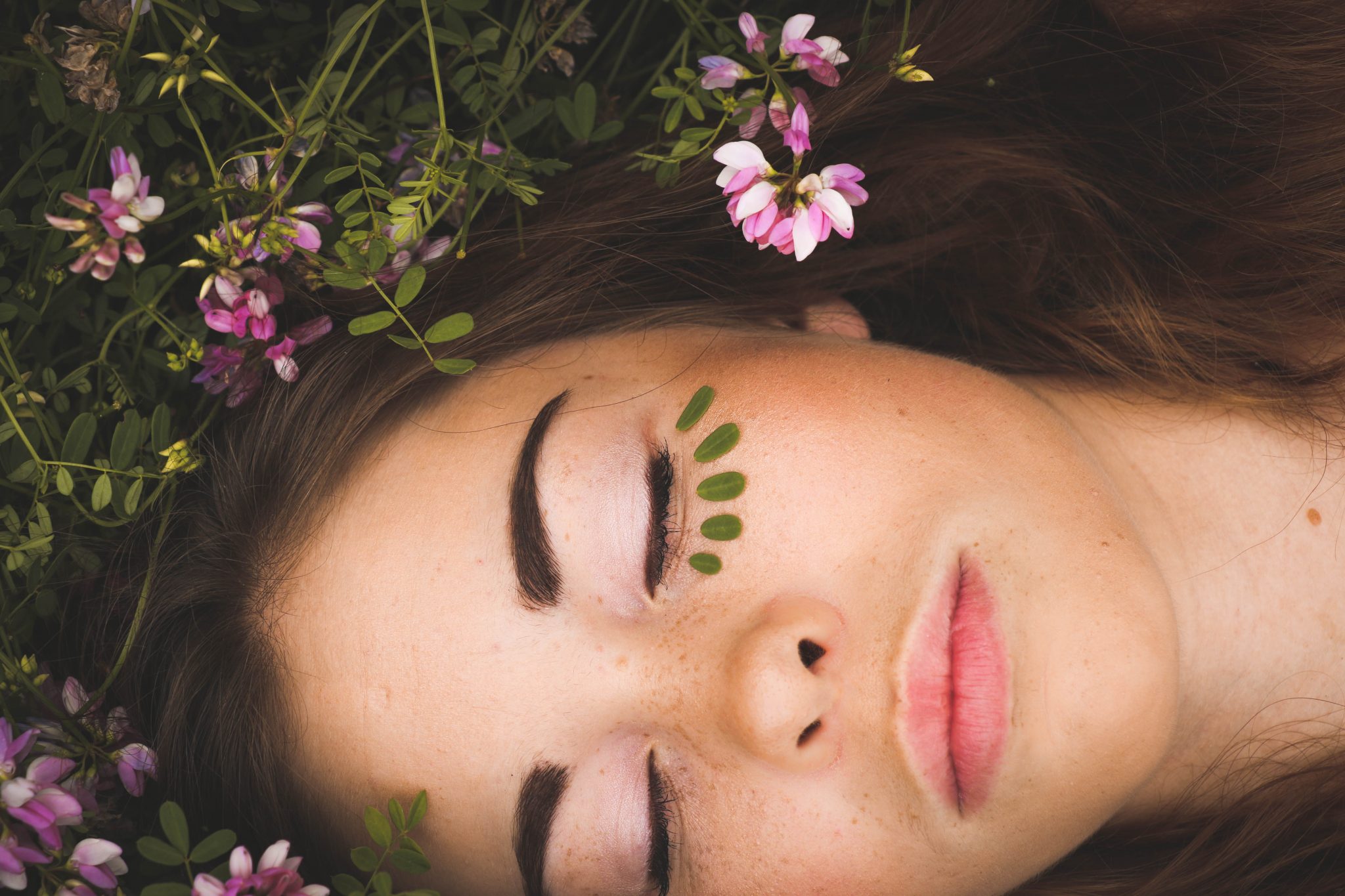 Sleep deprivation can also lead to dull skin due to a decrease in blood flow. When you aren't getting enough sleep, your skin may become dull; while a good night's sleep can give your cheeks a healthy glow.
At night our body produces collagen while we are getting our beauty sleep; collagen is essential for youthful-looking skin. A lack of collagen causes wrinkles to deepen and be more noticeable. Collagen plumps up our skin causing it to be more hydrated thus making fine lines less pronounced. While we can supplement with collagen, the best remedy is sleep.
Sleep deprivation leads to more stress because of an increase in cortisol, the hormone that often contributes to belly fat. Too much cortisol can also lead to hair loss.  Creating an oasis for sleep can help you to unwind and reduce stress. Using blackout curtains to block light, keeping the temperature cool, and using white noise can help you get a better night's sleep. Making your bedroom a sanctuary can help prevent loss of sleep.
When you don't get enough sleep, you may feel fatigued which can make you look and feel less than cheerful. Being tired can cause us to frown more and have bloodshot eyes as well. All of which can detract from your natural beauty.
Other factors that can affect your beauty sleep
Your sleep position is important to the quality of your sleep and also how your skin looks. Stomach sleepers may end up with more wrinkles and puffiness than back sleepers. Side sleepers can benefit from using wrinkles schminkles to prevent creases in the chest area.
Believe it or not, your bedsheets have an impact on your beauty sleep. Don't believe the lies about thread count but do opt for GOTS or GOLS certified sheets to lower the number of toxins that come into contact with your skin while you sleep. Speaking of your skin, you might even want to sleep naked.
Skip the late-night glass of wine for the best beauty sleep and most beautiful skin. Alcohol inhibits the deep sleep needed to regenerate healthy skin cells. Drinking alcohol in the hours before bedtime prevents deep sleep known as REM (rapid eye movement). During the stages of REM sleep, your body does the repair work that prevents dry, sallow-looking skin.
To help you fall asleep naturally, check out the infographic below.
Subscribe to the Sleep Posts!
Learn how to practice good sleep hygiene so you can finally fall asleep.
var getUrlParam = function(name) {
var regexStr = '[?&]' + name + '=([^&#]*)';
var results = new RegExp(regexStr, 'i').exec(window.location.href);
return results != undefined ? decodeURIComponent(results[1]) : false;
};
for (var i = 0; i < allInputs.length; i++) { var regexStr = "field\[(\d+)\]"; var results = new RegExp(regexStr).exec(allInputs[i].name); if (results != undefined) { allInputs[i].dataset.name = window.cfields[results[1]]; } else { allInputs[i].dataset.name = allInputs[i].name; } var fieldVal = getUrlParam(allInputs[i].dataset.name); if (fieldVal) { if (allInputs[i].type == "radio" || allInputs[i].type == "checkbox") { if (allInputs[i].value == fieldVal) { allInputs[i].checked = true; } } else { allInputs[i].value = fieldVal; } } } var remove_tooltips = function() { for (var i = 0; i < tooltips.length; i++) { tooltips[i].tip.parentNode.removeChild(tooltips[i].tip); } tooltips = []; }; var remove_tooltip = function(elem) { for (var i = 0; i < tooltips.length; i++) { if (tooltips[i].elem === elem) { tooltips[i].tip.parentNode.removeChild(tooltips[i].tip); tooltips.splice(i, 1); return; } } }; var create_tooltip = function(elem, text) { var tooltip = document.createElement('div'), arrow = document.createElement('div'), inner = document.createElement('div'), new_tooltip = {}; if (elem.type != 'radio' && elem.type != 'checkbox') { tooltip.className = '_error'; arrow.className = '_error-arrow'; inner.className = '_error-inner'; inner.innerHTML = text; tooltip.appendChild(arrow); tooltip.appendChild(inner); elem.parentNode.appendChild(tooltip); } else { tooltip.className = '_error-inner _no_arrow'; tooltip.innerHTML = text; elem.parentNode.insertBefore(tooltip, elem); new_tooltip.no_arrow = true; } new_tooltip.tip = tooltip; new_tooltip.elem = elem; tooltips.push(new_tooltip); return new_tooltip; }; var resize_tooltip = function(tooltip) { var rect = tooltip.elem.getBoundingClientRect(); var doc = document.documentElement, scrollPosition = rect.top - ((window.pageYOffset || doc.scrollTop) - (doc.clientTop || 0)); if (scrollPosition < 40) { tooltip.tip.className = tooltip.tip.className.replace(/ ?(_above|_below) ?/g, '') + ' _below'; } else { tooltip.tip.className = tooltip.tip.className.replace(/ ?(_above|_below) ?/g, '') + ' _above'; } }; var resize_tooltips = function() { if (_removed) return; for (var i = 0; i < tooltips.length; i++) { if (!tooltips[i].no_arrow) resize_tooltip(tooltips[i]); } }; var validate_field = function(elem, remove) { var tooltip = null, value = elem.value, no_error = true; remove ? remove_tooltip(elem) : false; if (elem.type != 'checkbox') elem.className = elem.className.replace(/ ?_has_error ?/g, ''); if (elem.getAttribute('required') !== null) { if (elem.type == 'radio' || (elem.type == 'checkbox' && /any/.test(elem.className))) { var elems = form_to_submit.elements[elem.name]; if (!(elems instanceof NodeList || elems instanceof HTMLCollection) || elems.length <= 1) { no_error = elem.checked; } else { no_error = false; for (var i = 0; i < elems.length; i++) { if (elems[i].checked) no_error = true; } } if (!no_error) { tooltip = create_tooltip(elem, "Please select an option."); } } else if (elem.type =='checkbox') { var elems = form_to_submit.elements[elem.name], found = false, err = []; no_error = true; for (var i = 0; i < elems.length; i++) { if (elems[i].getAttribute('required') === null) continue; if (!found && elems[i] !== elem) return true; found = true; elems[i].className = elems[i].className.replace(/ ?_has_error ?/g, ''); if (!elems[i].checked) { no_error = false; elems[i].className = elems[i].className + ' _has_error'; err.push("Checking %s is required".replace("%s", elems[i].value)); } } if (!no_error) { tooltip = create_tooltip(elem, err.join('
'));
}
} else if (elem.tagName == 'SELECT') {
var selected = true;
if (elem.multiple) {
selected = false;
for (var i = 0; i < elem.options.length; i++) { if (elem.options[i].selected) { selected = true; break; } } } else { for (var i = 0; i < elem.options.length; i++) { if (elem.options[i].selected && !elem.options[i].value) { selected = false; } } } if (!selected) { elem.className = elem.className + ' _has_error'; no_error = false; tooltip = create_tooltip(elem, "Please select an option."); } } else if (value === undefined || value === null || value === '') { elem.className = elem.className + ' _has_error'; no_error = false; tooltip = create_tooltip(elem, "This field is required."); } } if (no_error && elem.name == 'email') { if (!value.match(/^[+_a-z0-9-'&=]+(.[+_a-z0-9-']+)*@[a-z0-9-]+(.[a-z0-9-]+)*(.[a-z]{2,})$/i)) { elem.className = elem.className + ' _has_error'; no_error = false; tooltip = create_tooltip(elem, "Enter a valid email address."); } } if (no_error && /date_field/.test(elem.className)) { if (!value.match(/^dddd-dd-dd$/)) { elem.className = elem.className + ' _has_error'; no_error = false; tooltip = create_tooltip(elem, "Enter a valid date."); } } tooltip ? resize_tooltip(tooltip) : false; return no_error; }; var needs_validate = function(el) { return el.name == 'email' || el.getAttribute('required') !== null; }; var validate_form = function(e) { var err = form_to_submit.querySelector('._form_error'), no_error = true; if (!submitted) { submitted = true; for (var i = 0, len = allInputs.length; i < len; i++) { var input = allInputs[i]; if (needs_validate(input)) { if (input.type == 'text') { addEvent(input, 'blur', function() { this.value = this.value.trim(); validate_field(this, true); }); addEvent(input, 'input', function() { validate_field(this, true); }); } else if (input.type == 'radio' || input.type == 'checkbox') { (function(el) { var radios = form_to_submit.elements[el.name]; for (var i = 0; i < radios.length; i++) { addEvent(radios[i], 'click', function() { validate_field(el, true); }); } })(input); } else if (input.tagName == 'SELECT') { addEvent(input, 'change', function() { validate_field(this, true); }); } } } } remove_tooltips(); for (var i = 0, len = allInputs.length; i < len; i++) { var elem = allInputs[i]; if (needs_validate(elem)) { if (elem.tagName.toLowerCase() !== "select") { elem.value = elem.value.trim(); } validate_field(elem) ? true : no_error = false; } } if (!no_error && e) { e.preventDefault(); } resize_tooltips(); return no_error; }; addEvent(window, 'resize', resize_tooltips); addEvent(window, 'scroll', resize_tooltips); window._old_serialize = null; if (typeof serialize !== 'undefined') window._old_serialize = window.serialize; _load_script("//d3rxaij56vjege.cloudfront.net/form-serialize/0.3/serialize.min.js", function() { window._form_serialize = window.serialize; if (window._old_serialize) window.serialize = window._old_serialize; }); var form_submit = function(e) { e.preventDefault(); if (validate_form()) { // use this trick to get the submit button & disable it using plain javascript document.querySelector('[id^="_form"][id$="_submit"]').disabled = true; var serialized = _form_serialize(document.getElementById('_form_1_')); var err = form_to_submit.querySelector('._form_error'); err ? err.parentNode.removeChild(err) : false; _load_script('https://thatorganicmom.activehosted.com/proc.php?' + serialized + '&jsonp=true'); } return false; }; addEvent(form_to_submit, 'submit', form_submit); })();
Here's an infographic to help you fall asleep naturally