Last Updated on December 29, 2022 by Rebecca Huff
Curious about how Morrocco Method Lunar Chart works? Wondering if it's crazy woo-woo stuff? From my experience, it is the best way to restore or maintain beautiful healthy-looking hair and reduce the toxin load on your body.
I've been using Morrocco Method's Lunar Chart for almost a decade with outstanding results. Using the lunar hair chart to lengthen, my hair reached my waistline, which you can see in this post on how to boost hair growth. (By the way, go ahead and print the lunar calendar now so you will know when to cut your hair.)
I also wanted to continue to thicken my hair since as I'd grown older, the circumference of my ponytails began to shrink a little. Although my hairdresser still comments on the thickness of my hair.
What is the Lunar Hair Chart
The idea of syncing your hair trim with the lunar cycle is not new. Farmers were using the moon phases back in the 1800s.
If you know any old-school farmers or gardeners, you might hear them talking about planting according to the moon phase. The old practice of planting by the Moon's phase for a healthier, more productive garden is a common subject in farmer's almanacs.
The moon impacts plant growth in response to gravity. This can easily be proven by planting a bulb in the wrong direction. You'll see that it still sends its shoot upward, even in total darkness.
Similarly, growth is encouraged if the hair is cut during the moon's waxing phase. Hair will slow growth if it is cut during the waning phase.
For lengthening, or growth, you'll want to trim hair during the solstice and equinox. This means you'll be cutting your hair about four times per year, or about every 10-12 weeks. Although, if your hairstyle requires heat tools, you may want to cut hair more often. Every six to eight weeks will work.
While the Lunar Hair Chart isn't new, Anthony Morrocco created the Morrocco Method Int'l products to work in conjunction with the moon cycle. When you cut your hair during a full moon you'll get better results, every time. (Use coupon code ORGANICMOM for a discount!)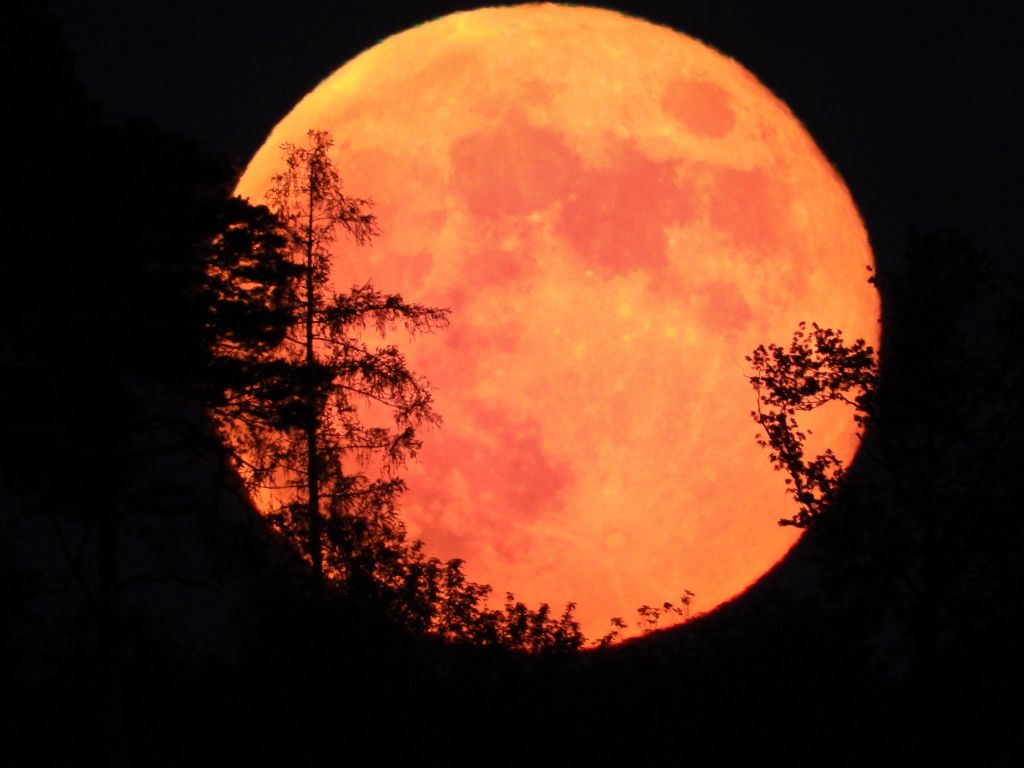 How to Grow with Lunar Hair Care
Longer hair, thicker hair, healthier hair? It's all achievable with lunar haircuts.
You can find the coordinating dates on the Lunar Chart. I recommend printing out the hair chart so you can keep an eye on the days you need to perform natural hair care. In addition, you can use the lunar calendar to choose dates for shaving, plucking and waxing that will slow growth.
Pick a goal you want for your hair:
Strengthen – Strengthens the hair while discouraging breakage and promoting healthy revitalization.
Thicken – Works directly with your roots to shock the growth cycle and aide in all aspects of healing the hair and scalp.
Root Work – Cleanses and conditions the hair while restoring the natural pH balance to the scalp and promoting growth.
Beautify – Promotes healthy hair rejuvenation while balancing texture and promoting shine.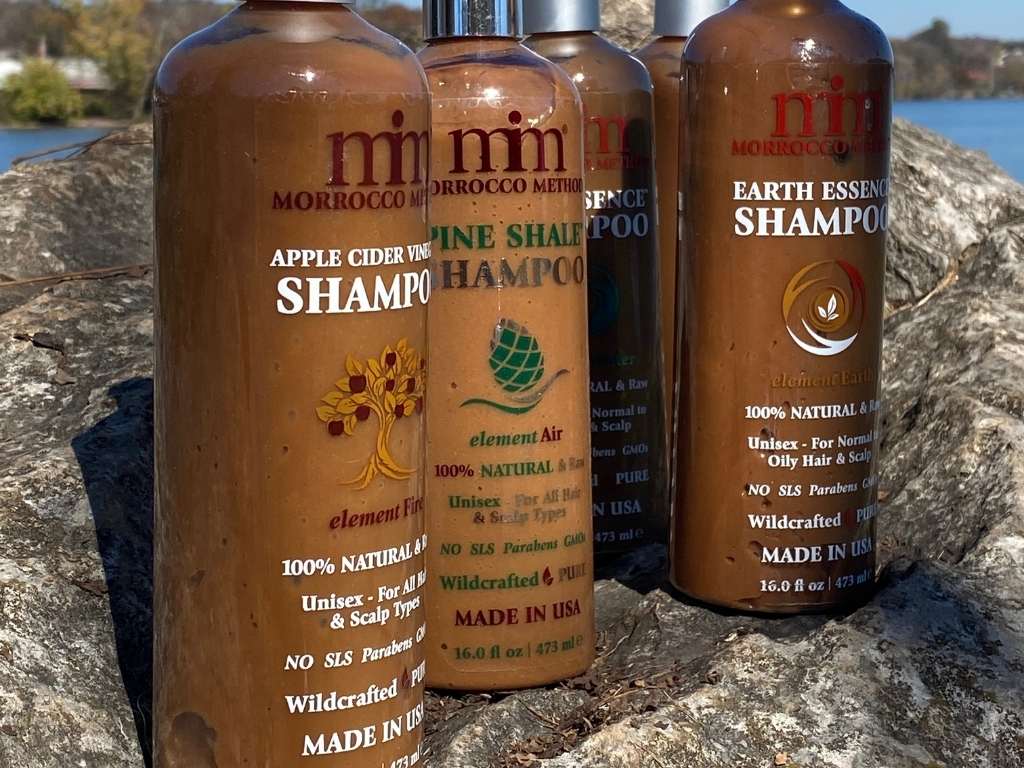 Combine lunar hair cuts with the corresponding product for best results. That's all there is to it. After you set your hair goal, either DIY your haircut or schedule one with your hairdresser.
You'll find it much easier to reach your hair goals by choosing your Lunar Goal first. I always schedule a haircut during the Winter Solstice for thickening and improving my hair. In fact, at the very least, I have four haircuts per year, during the solstices, and also on both the fall equinox and spring equinox.
Healthy Hair Starts with Root work
A boar bristle brush will give you soft, shiny, healthy looking hair. In addition, it stimulates the scalp and redistributes natural oils throughout your hair.
Cut hair with the summer solstice for excellent root work. Morrocco Method Int. is a wealth of information for improving hair follicles and stimulating root work.
If you have curly hair, the first step is to free yourself from the extreme abuse of relaxers and perms on your curls. Morrocco Method's Curl Power is the safest and most luxurious way to release your curl – enhancing body, banishing tangles and controlling frizz, all while moisturizing and nourishing each strand.

Anthony Morrocco
In the past, I experienced dry scalp. Not only was it bothersome, it could also be embarassing when it was visibly noticeable. Using the Morrocco Method shampoo and conditioner bars helped me to get my scalp back in balance. (Use coupon code ORGANICMOM for a discount!)
Tips for Oily Hair and Scalp
If you've got oily roots and dry ends, you will benefit from brushing. Even if you don't have a problem with oil, brushing is extremely important for all hair types because it disperses natural, protective oils evenly throughout the hair.
Brush your hair morning and night for best results.
Using a clean hair brush, preferably at least half boar bristles, hinge at the waist so that your head is pointing down towards your feet. Brushing in this position will give you better access to the nape of your neck, as well as promote blood flow to the scalp.
Starting at the nape of your neck where your hairline meets your neck, begin brushing. Brush from the nape through the tips. Brush both sides in the same manner, starting from the hairline behind each ear down to the tips.
After you've completed this step, flip your head over and brush from forehead hairline to the tips.
For long hair you'll now begin detangling at the ends. Work your way up from the tips towards your roots as the tangles release.
Concerning Hair Loss
Hair loss can be a result of genetics, styling techniques, chemical damage, nutrition, or health issues. If you're experiencing hair loss read this article about healthy hair vs. unhealthy hair.
If you color your hair, consider switching to henna hair products which are more natural and less harsh. Check out my podcast episode and article on natural hair care to see how women are going gray gracefully. Of course, there's nothing wrong with using hair color, but natural products will be healthier for your hair.
So, if you prefer coloring your hair, try their high quality henna hair dye to see if you can get the results you want without the damage of chemical coloring.
Also, choose the best days on the lunar calendar for hair cutting. Following the moon cycle will improve hair health and help the follicles extend growth cycles.
Skim the FAQ section of the Morrocco Method Int'l website to find more information about hair loss and how to prevent or reverse it. (Use coupon code ORGANICMOM for a discount!)
Should You Cut Your Own Hair Using the Morrocco Method Lunar Chart?
The blunt snip cut method and has benefits that inspire healthy hair growth and can be done at home. Curly hair may be a bit trickier to blunt snip, but it can be done.
If you are growing out your hair for length, it is easy to blunt snip cut your hair on the appointed lunar chart day.
Here's how to cut your own hair:
Start with wet hair; freshly shampooed is best.
Gently, detangle hair and comb it out.
Plant both feet flat on the floor. You may recall your hairdresser asking you to uncross your legs during a haircut – this is to make sure the cut is even.
Section hair
Blunt snip the tiniest bit of hair off the ends. You won't make a mess if you stick to just a snip each month.
If your hair is short, ask a friend for help. Watch some of the blunt snip cut method videos on the Morrocco Method Int website.
If you have a hairstyle that is complicated you can always work with your hairdresser to keep the style and have healthy hair.
You will find many Haircut Tutorials on the Morrocco Method website. Choose the one relevant to your hair cutting needs.
Work With Your Hairdresser
I can cut my own hair, but I prefer to have my hairdresser do it. Having him wash, cut, and style my hair is relaxing and enjoyable. He knows that I use Morrocco Methods' lunar chart and cutting method and works with me so I don't have to DIY my haircuts.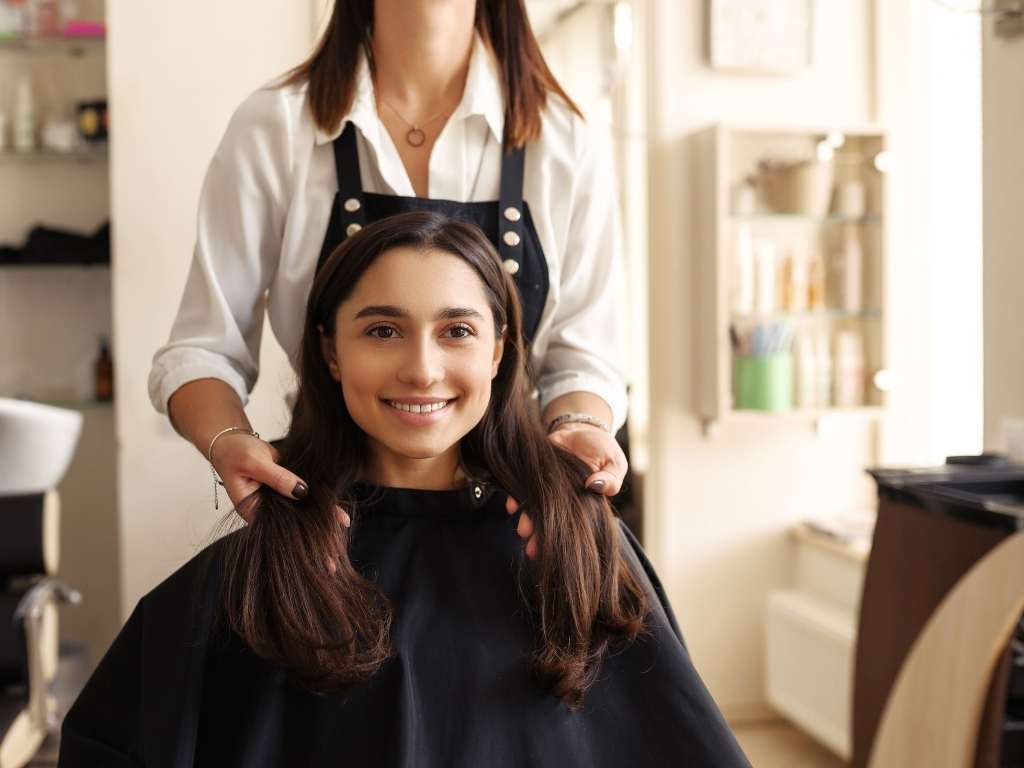 Here are some suggestions for working with your hairdresser:
Introduce your hairdresser to the idea of Lunar Hair Care and let him know you'll be scheduling your hair cuts according to the lunar chart.
Ask your stylist to avoid methods that damage the hair such as slicing and thinning which fray and damage the ends of the hair.
Tell your stylist you prefer the Blunt Snip Cut because it is the cleanest, most straight forward way to cut hair without thinning, fraying, or damaging the hair for future growth.
Come from a place of sharing information rather than critiquing and it should be well received.
How To Detox Product Build Up
A detox for your hair will not only remove product build up allowing your hair to breathe, but also increase the absorption of hair care products. This is especially useful if you're using nutritious hair products.
Rotate the 5 Elements Shampoos and avoid using products that contain parabens, fragrance,
Do a double cleanse, each time with a small to medium amount of product rather than a large amount one time. This is much more effective.
To reduce the amount of time it takes to detoxify your hair and scalp, consider using the Zen Detox hair mask. Using the Zen Detox every couple weeks will strengthen, soften and improve overall shine.
Use a boar hair bristle brush and bend over at the waist to brush your hair from the nape of the neck through to the ends, before standing upright to brush from the forehead back to the ends.
Listen to your hair. This takes practice but when you pay attention, you'll start to understand what it needs.
If your scalp feels oily, you may find that for products with heavy conditioning qualities, like the Pearl Essence Creme Rinse, treating the ends of your hair but not the roots works better.
Consider a showerhead filter if it seems like the process is taking longer than it should. Many times this is all it takes to make a huge difference in the process.
Keep your hairbrushes and combs clean. Gunk can build up on hairbrushes and make it harder to detox your hair.
Everyone will have a different journey in the detox process. Yours may take more or less time than someone else's. If you've been using a lot of silcone products and heavy wax it could take up to six months. Try to be patient and give it time.
Maintain Healthy Hair with 5 Elements Shampoos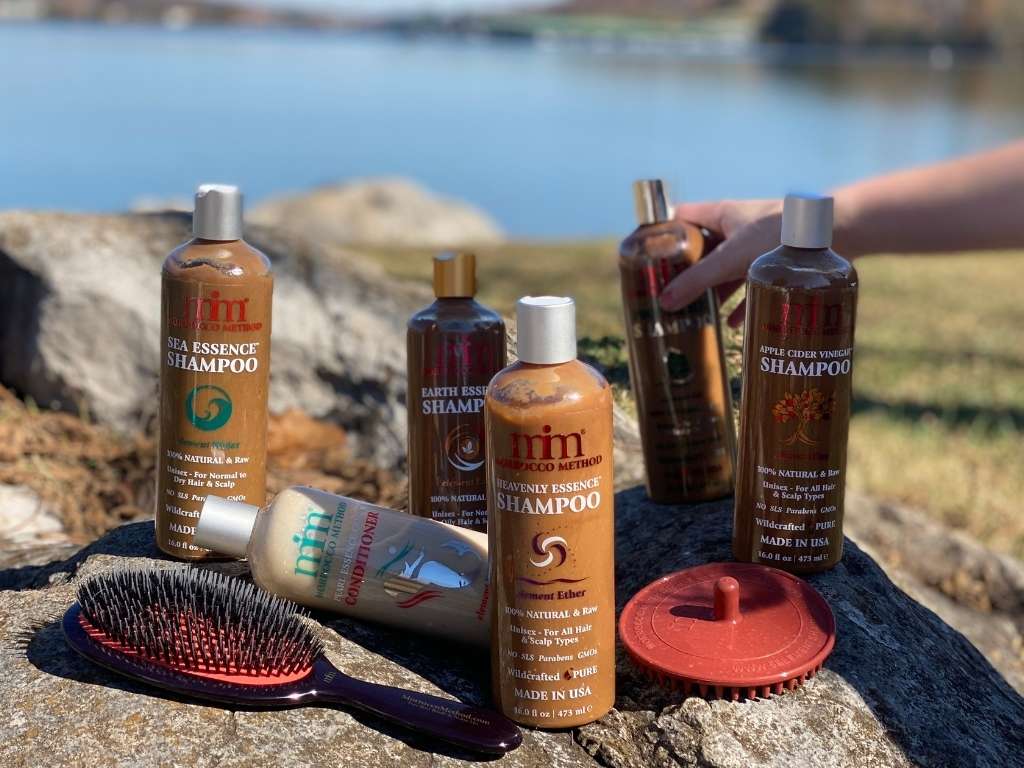 What are the 5 Elements Shampoos?
All natural hair products crafted using only raw and wildcrafted from 100% sustainable, non-toxic, and organic ingredients. All Morrocco Method products are non-foaming, paraben free, vegan, and paleo friendly. Also, all of the MM products are gluten-free, especially important for Celiacs.
Ideally you will rotate the 5 Elements Shampoos each time you wash your hair. However, if your hair is very dry or damaged, I recommend skipping Earth Essence Shampoo. For extremely oily hair, you may want to skip the Sea Essence. However, for normal hair, rotating the set of five works best.
When you first detox your hair, you might be shampooing every day. As hair build up improves you may want to reduce to every other day. You'll know by the feel of your hair and scalp, although sometimes it gets a little worse before it gets better.

Unlike chemical shampoos, which strip your hair of its necessary oil film, the MM natural shampoos will keep the natural eco-system of your hair intact. Therefore, washing every day is alright. You'll learn to listen to your hair and observe how it is doing.
Remember to dilute the shampoo with water when you wash your hair.
For Damaged Hair, Buildup of Detox and Maintenance
I recommend starting with the Hair Restoration Bundle to get your best hair ever. You'll be coached through the full Morrocco Method system. From your detox days to elixirs protocols, they spend the year helping you heal your scalp and achieve your specific hair goals while you document your progress and success.
It might also take you a few tries to get used to MM shampoo that doesn't create excess sudsing or have a perfume fragrance. The earthy scent in Morrocco Method products comes from the essential oils and herbs used to craft them. For example, the pine shale shampoo has the faint scent of an evergreen forest, while the apple cider vinegar shampoo smells like apple cider vinegar!
At least you'll know exactly what they are, because of the transparency in labeling; each ingredient is listed right on the label.
These are the main reasons I use MM Products and recommend their formulations to others. While browsing their website, checkout their cruelty-free skincare products as well. (Use coupon code ORGANICMOM for a discount!)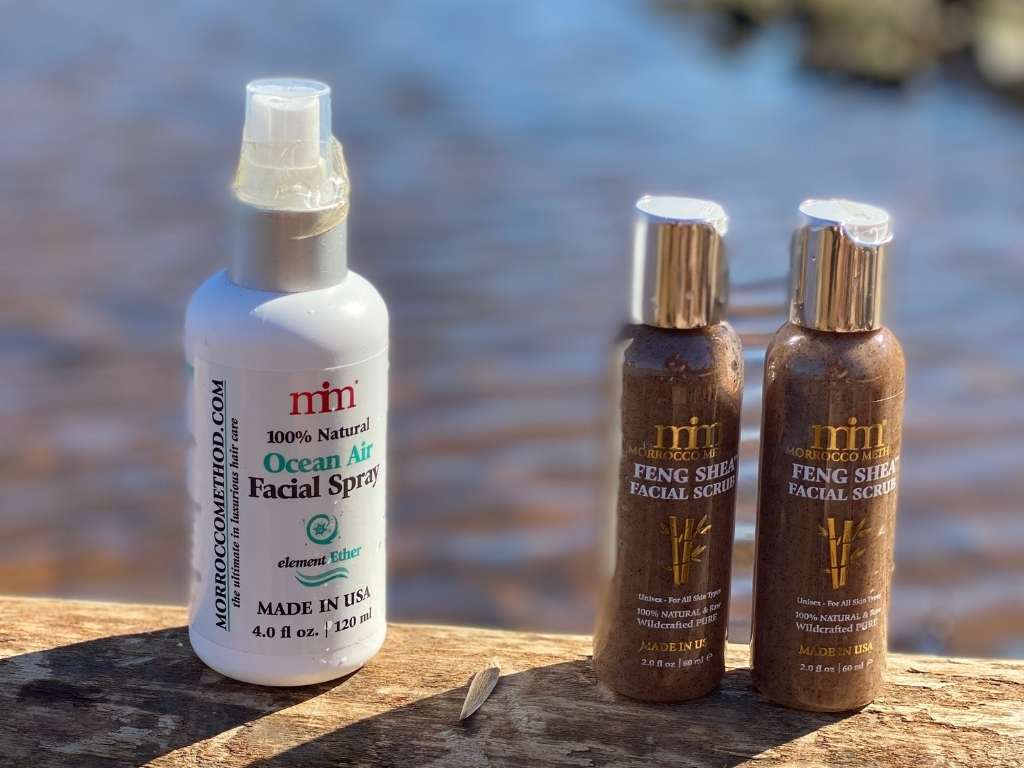 How to Read and Interpret the Lunar Hair Chart
Every 29 days, the moon passes through stages of increasing and decreasing power – affecting our daily lives. Discover how to interpret the lunar hair chart to keep your scalp healthy!
Have you ever noticed that your hair behaves differently during certain phases of the moon? If so, you're far from alone! The lunar hair chart is a popular tool to help people interpret how the changing phases of the moon affect the scalp and hair. Find out the basics here and learn how to use this information to keep your scalp healthy!
Understand the Lunar Phases.
Before you can interpret the lunar hair chart, it's important to understand how the phases of the moon affect your scalp health. The four main lunar phases – new moon, waxing crescent, full moon and waning crescent – each have different energetic effects on our bodies and are associated with particular scalp care practices. Knowing which phase of the moon it is will help you determine what measures you need to take to ensure your scalp is getting the support it needs.
Does this all seem confusing?
Don't worry. Just follow Morrocco Method's chart, they have it all outlined so you can just find your hair goal and trim your hair on the designated day.
Know Your Hair Type and Thickness
Understanding your hair type and thickness is the foundation for choosing the right lunar scalp care practices. Hair type will determine the amount of time spent cleansing, nourishing and protecting your scalp each cycle. Thickness will impact the amount of product used when caring for your scalp during each phase of the lunar cycle. Knowing these factors helps you to better gauge how much time, effort, and product to invest in your scalp health every month!
Track and Analyze Hair Growth Over Time
You can use the lunar hair chart to check in with your scalp and gauge its health by tracking shifts in textures, growth patterns or any changes you notice over a period of time. Taking this proactive approach allows you to better understand the link between the changing moon cycles and altered self-care routines. Over time, you will be able to more accurately understand how your scalp reacts to different treatments and timing – so that you can create personal sustainable routine with ease.
Join Morrocco Method's Facebook Group to chat with other people learning to use the Lunar Hair Chart!