I'm halfway through my forties and feel like I'm just now getting used to it. So, I wanted to share some things I have learned that I wish I knew at thirty-nine. The year before I turned 40 I was in an all out panic. A close friend said to me, "big deal, it's time to have forties fun now!"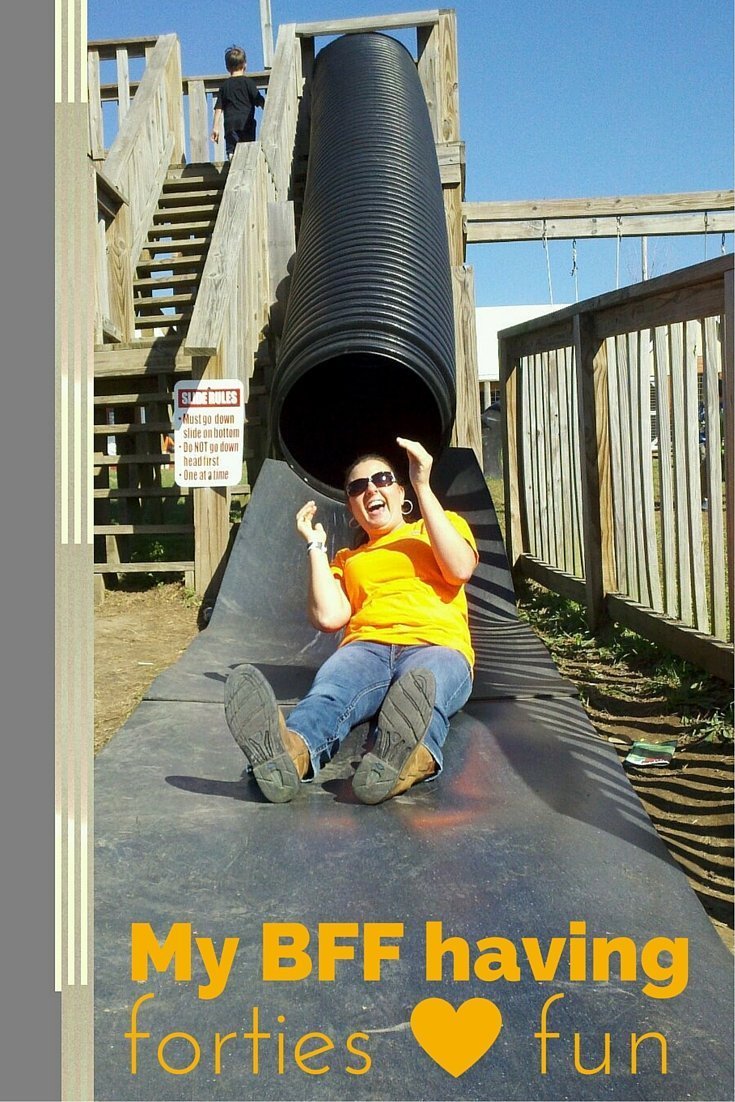 For my fortieth birthday, a group of my closest friends, my husband, a few family members and I went to a karaoke bar and had a blast. The next morning I went on a little "break" to the beach.  Now coming up on my 45th birthday I look at my life and realize I'm probably at least halfway through my lifespan. Wow. One thing I know I have become in my forties is more thankful. Knowing I've lived 3 years longer than my older sister was when she passed away makes me seriously grateful to be alive.
Obviously, I spend way too much time thinking… Am I doing this "life" thing right? At some point, I stopped wondering if my best years were ahead of me and started reminiscing about the years behind me. I think I'm coming to terms with where I am and embracing it. I stopped coloring my hair, not that anyone should do that in their forties, but my teenagers keep bragging about my "wizard status" or my "Cruella De Vil" and if I mention making an appointment to color my hair they beg me not to! … Oh well… on to my favorite tips I've learned in my forties.
Rockin your forties…
My number one tip is good sleep. Getting enough sleep is extremely important. A good night of sleep can remedy a multitude of problems.  If you aren't getting 7 to 9 hours per night then try going to bed half an hour earlier and/or getting up half an hour later every morning if possible.
Drinking a cup of relaxing herbal tea before bed will help you sleep better. Also, reading fiction before bed is better than reading self-help books as the latter will get your mind revving. Try following a bedtime routine so that your body knows it's almost time to sleep!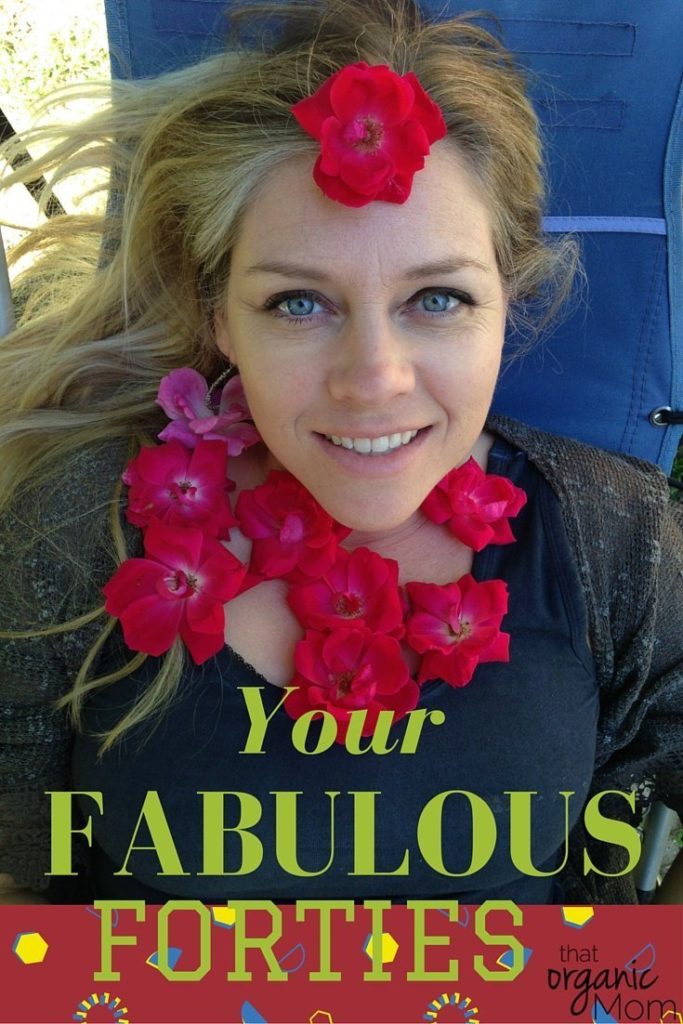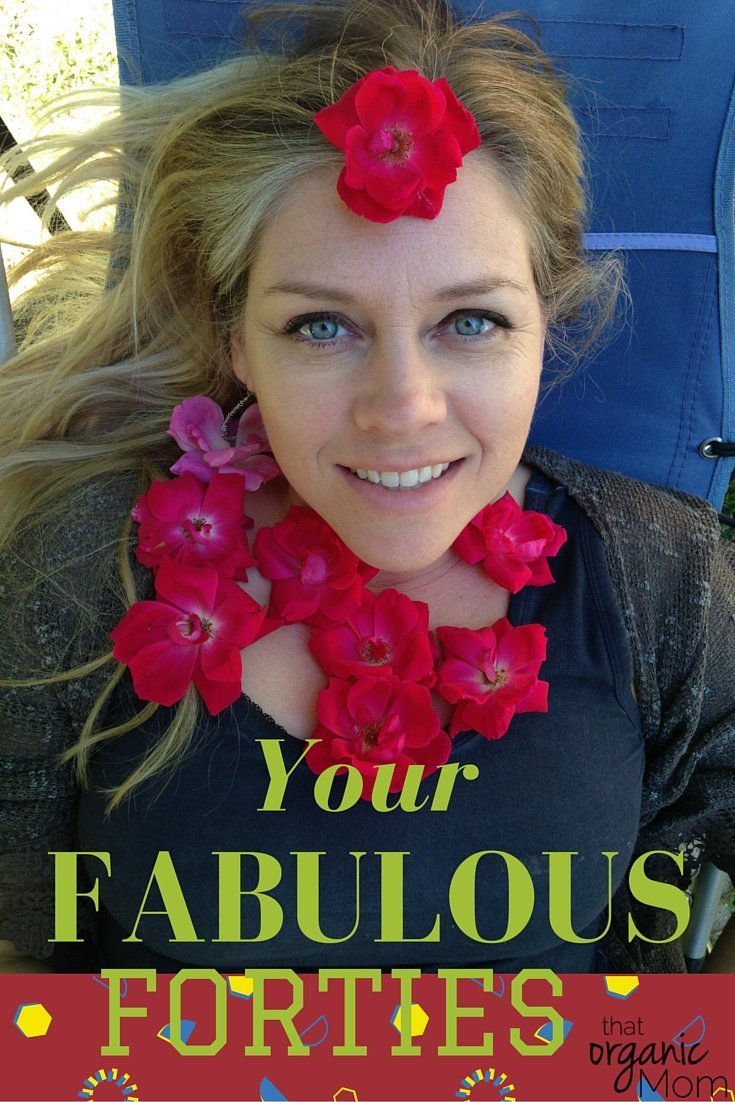 Taking care of your health is important at all ages, but now it's time to buckle down and pay attention to what is going on in your body. Have your vitamin D levels checked at minimum twice a year. If you start having mood swings, you might even want to have your hormones checked. Trust me, it can make a world of difference.
Strength training and interval training are just as, if not more important than cardio! Also, walking daily can do wonders for your mental state as well as keep your heart healthy. Remember, the recommendation is a minimum of 10,000 steps per day. If you have no idea how many steps you take per day, think about getting a pedometer. I have used a Fitbit and a Jawbone, both work well, but for some reason mine never last more than six months.  Your iPhone can even keep track of your steps, that is if you have it on you at all times, which I don't so it's not a great method for me.
Eat to build your body up. Eat protein with most of your meals and up your intake of greens and veggies. Weight loss is not as easy as it used to be, but one method that seems to work with many women in their 40's (as well as men and women of all ages) is Trim Healthy Mama. Truly, at this age, it is best to eat more frequent and smaller meals than 2-3 large meals. Green tea is your friend. Try drinking a few cups per day, it will help your metabolism.
Take care of your digestive health as digestion slows down as we age. Try drinking homemade bone broths, eating fermented foods and making sure you chew slowly and thoroughly.
Go out with your girlfriends, even though you may be more pressed for time than ever. In your 40's career and children take up a lot of your time  ….. Maintaining those friendships that can help you get through the tough times is really important. Go out with your girlfriends at least every other month, much less than that and you will likely start to feel stressed and depressed! I plan a Girls Night Out frequently. Every year I throw a Christmas party for all my girlfriends.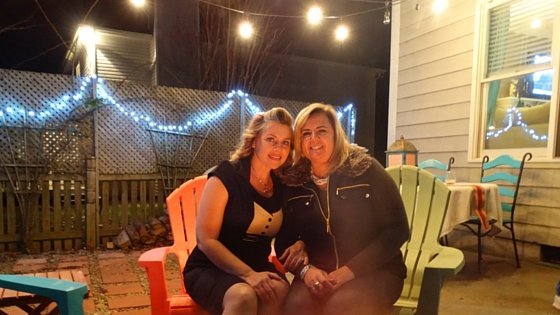 Speaking of friends, it might be time to evaluate your friendships. Hang on to your "No Matter What" friends. You know, those friends that you can call no matter what, no matter how long it's been, etc. I personally don't have time for relationships with people who aren't mutually invested.
I have vowed to commit to authentic relationships ONLY because in my 40s I only have a small amount of time to spend on friendships. I have a lot going on in this phase of my life and so do most of the women I know. So, I only have time for gals I can be my REAL self with; you know, the ones I can talk about real life issues, real life dreams with and what really matters to us.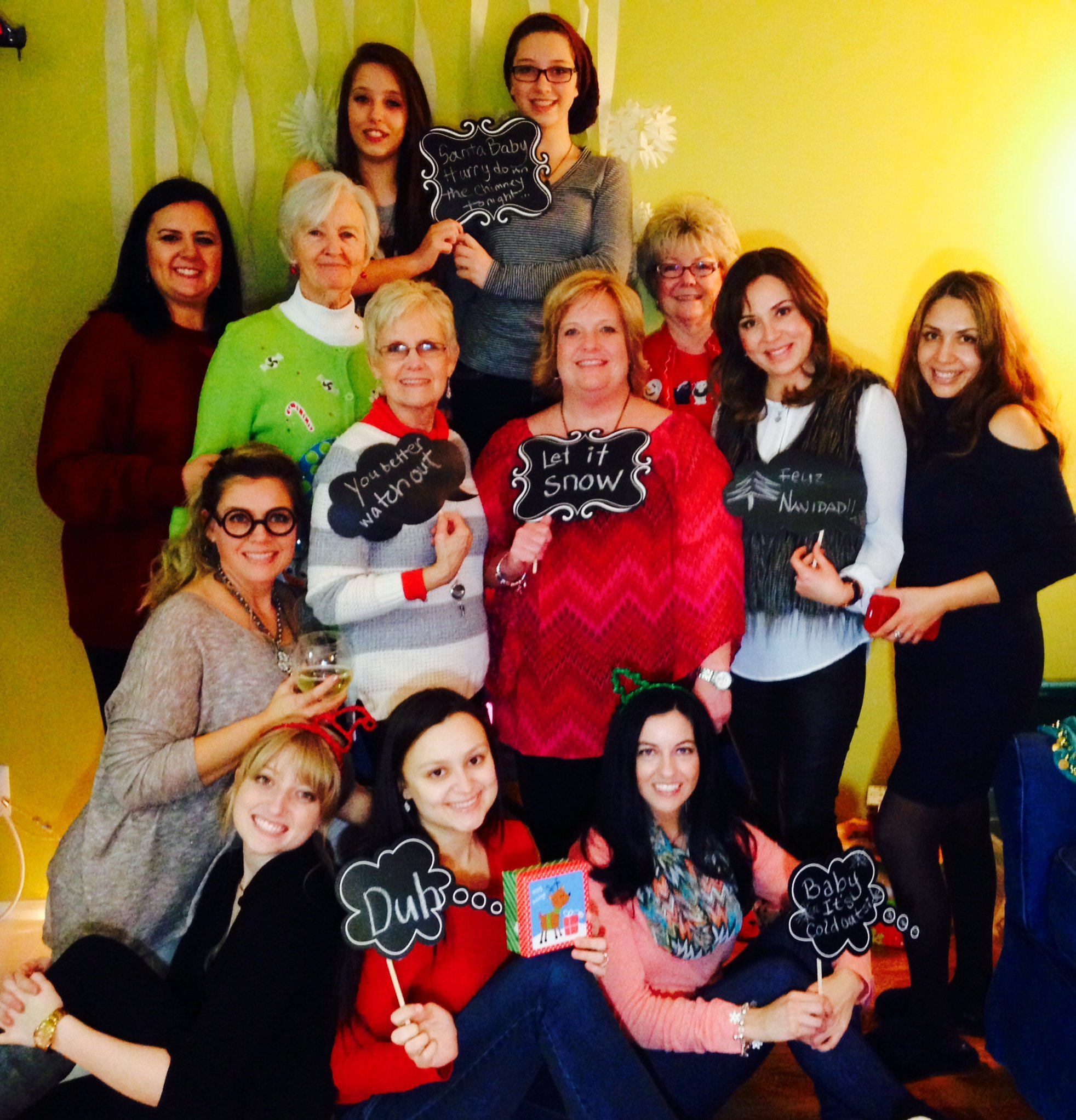 If you can't share what you are crazy about and what makes you cry, then you need new friends. In my forties, I learned that it's time to stop wasting time on people who want to be your friend for "looks only" or to add another tally mark to their "friends total" on Facebook, etc. I definitely don't have time for gossips; ain't nobody got time for that!
Moving on…
Your forties is a great time to start a new hobby, either alone or with your spouse! Finding an outlet for things that stress you is more important now than ever. Hobbies are great for relieving stress.  Great ideas for new hobbies in your forties might be gardening, dancing (doesn't have to be ballroom dancing, you can learn to Bachata –sexy!) archery, tennis or whatever floats your boat!
Help other people as often as you can. If you have any free time to volunteer it can really boost your endorphins and that's just what you can take away from it. Think of all the good you can do for others out there! It doesn't have to take up a huge amount of time. One of my favorite things to do is send a monthly subscription to someone who needs to be cheered up, or as a way to say thank you, I'm thinking of you, Happy Birthday, or whatever needs to be said! I've done coffee subscriptions, beauty boxes, food boxes, Faith boxes and so much more! Trust me. This is a good idea.
Don't take things too seriously. Well, this is one I'm still working on, but I have a better grip on it now than I did in my thirties!  Often when I am in the throes of the latest teen drama at my house I stop and ask myself if it's worth risking my health (getting too stressed) over? Most of the times I decide I just need to act and stop "thinking about it" so to speak.
My husband and I have started reminding each other to simply "issue the ticket." By this, we are reminding each other to refrain from lecturing our kids and instead just deal with the problem.  You may not have a problem with this one, but I think the longer I parent the more I lecture and the less I discipline. That can be draining on the kids as well as the parents. So, when someone gets a bad grade or forgets their chore, we remind each other to forgo the lecture and simply issue the ticket!
Along the lines of not taking things too seriously is realizing that not everything is in your control.  This is especially important if you have kids. When they grow up they are going to make decisions you might not agree with. It's their life. While it is important that we have raised them to know right from wrong and hopefully imparted some wisdom, they are going to make some mistakes and that's ok! I learned from my mistakes (lots!) and now it's their turn.
Though sometimes it is painful to watch, that is part of life. I have learned to cover my kids in prayer daily and then Let them go! Having six kids ranging from 24 down to 7 means I have kids in ALL stages of life. One just got engaged, one is in basic training, two in high school and two in elementary school (being homeschooled.)
Last of all, I think I went through the first few years of my forties thinking, "is this it?" or "is this all life is going to be about?" but in the last year or so, I have realized that the "this" I was questioning was truly THE STUFF of life… now I look back and the smallest and most mundane things stick out in my memory. You've heard it before, but it is worth repeating, experiences trump things. If I can choose between a new deck on my house or a trip to a foreign land with one of my kids, I'll pick the trip. Every. Time. I learned that this year for REAL!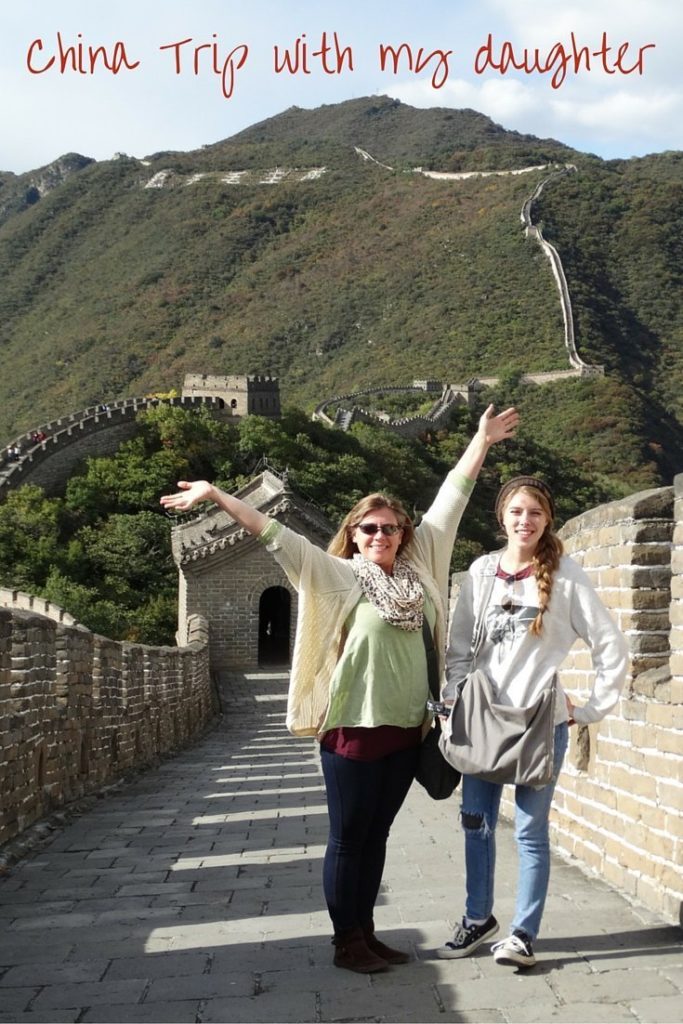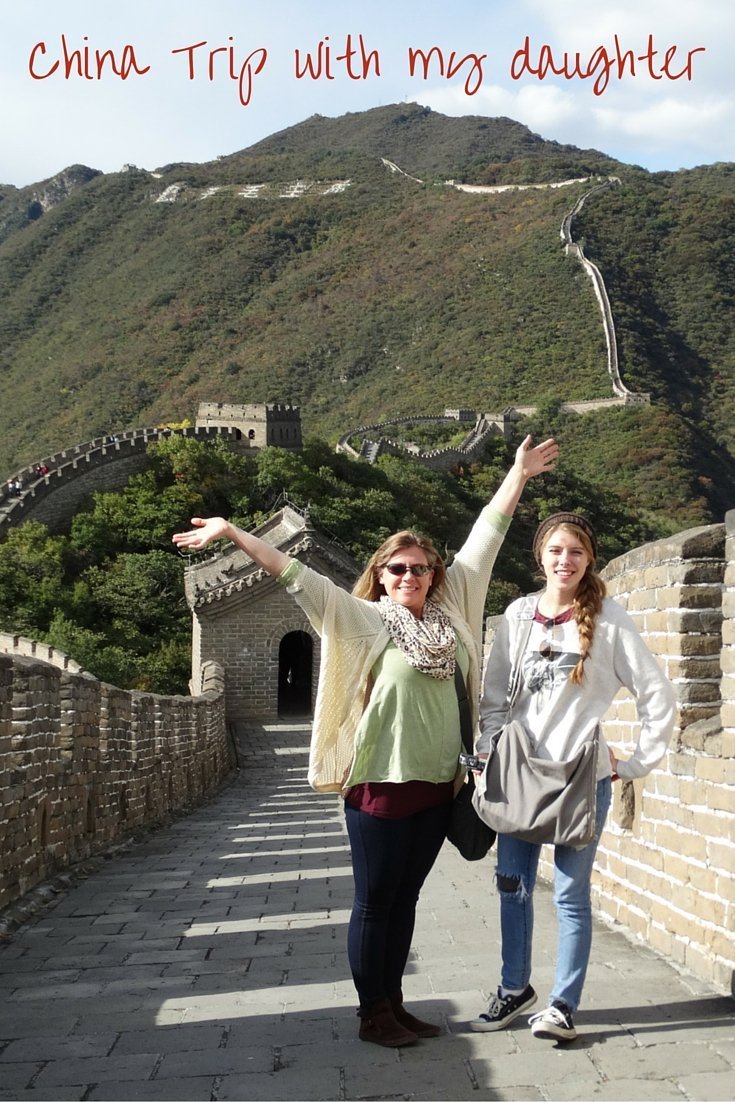 And last, but certainly not least. The one tip that took me the longest to learn but has had the highest value. In all family relationships, it's better to let it go than to be right. Even if you ARE right *wink wink
What are your tips for getting along with your forties? Please share what you may have learned along the way in the comments!
SaveSave
SaveSave