Right out of the gate, I feel like I need to tell you this kraut burger recipe does not contain sauerkraut. I never really knew why they called them Kraut Burgers instead of Cabbage Burgers but you have to admit Kraut Burger sounds better. Apparently, the original kraut burger recipe dates back to Germany at some point. I can honestly say I never ate a Kraut Burger while I lived in Germany.
When I was growing up my mom would make these burgers on special occasions. My mom worked full-time when I was growing up so when she made them it was always a big deal. I guess that's why I see it as comfort food.
Mom says she mostly made the Kraut Burger Recipe when we had company. That makes sense because everyone was always impressed with the results.
Somehow they never taste quite as delicious when I make them, but my kids say they taste the same as moms. They also reminded me that everything tastes better when your mom makes it. True.
I always have to play with recipes to see if I can make them healthier. I've included my mom's original recipe, unchanged. Also, I included two other versions of the dough, one with sprouted Spelt flour and one with pineapple juice.
One final note, you can always use pre-made dough if you prefer not to make your own. My mom says it's available in the freezer section and I have also noticed pizza dough at Trader Joe's that I believe would work.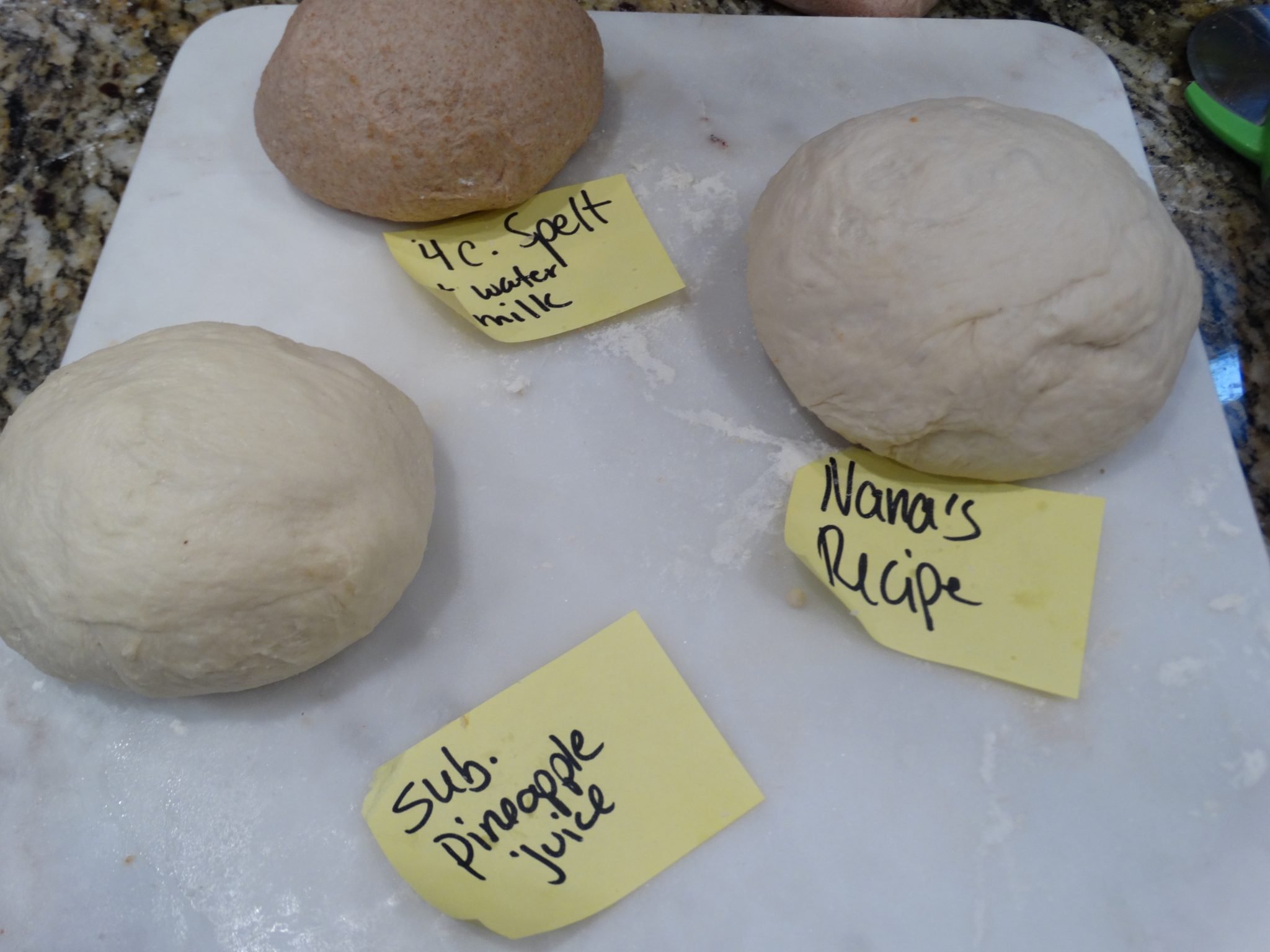 Frankly, we all agree the original recipe is the best. We really liked the Hawaiian as a close second.
I'm still working on the gluten-free dough recipe so check back! I hope to have it added soon.
Before you begin working on the filling you will need to prepare the dough. Make the dough according to the recipe instructions and let it rise while you prepare the filling.
When the filling is ready and cooled off a bit the dough will be ready to punch down and roll out. If you are cooking with kids this is a great job for them as most children enjoy rolling dough.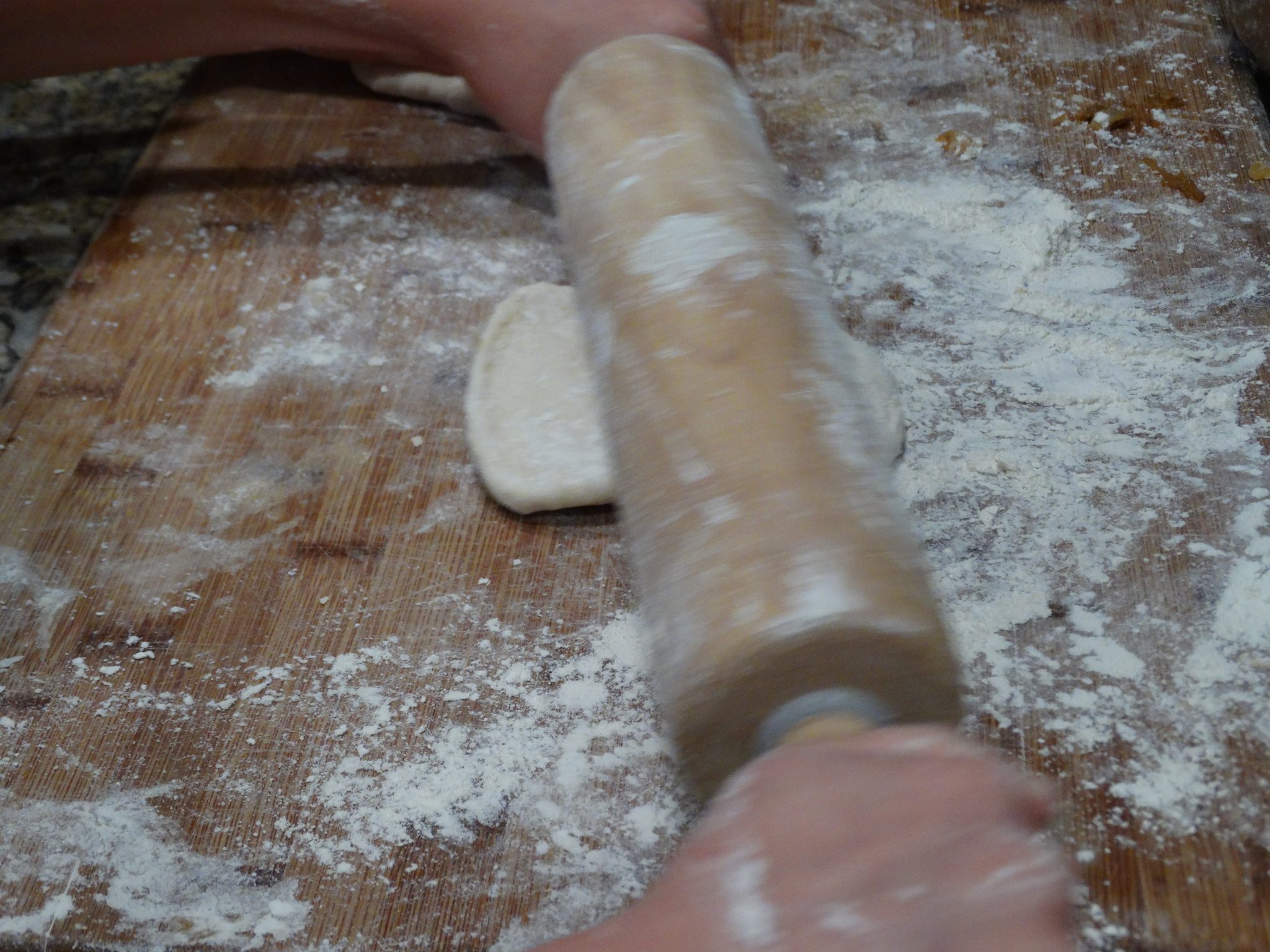 My mom usually works with half the dough at a time because it's more manageable that way. After the dough is rolled out we use a pizza cutter to cut the dough into 6 or 8 pieces depending on how big you want each burger to be.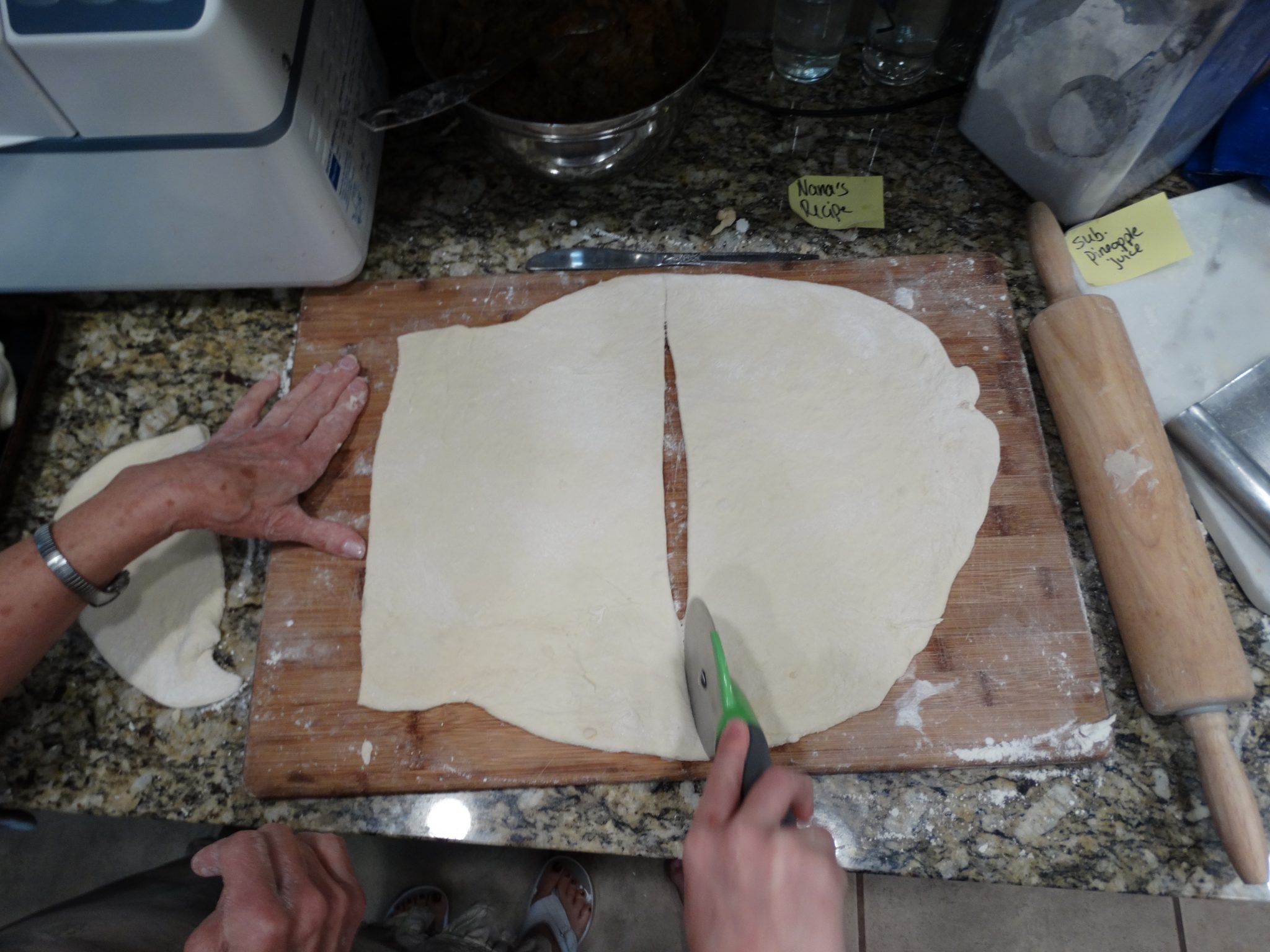 Once you have the dough cut out it's time to add the filling. I am pretty sure my mom just eyeballs this but the recipe should make 8 good size burgers. The goal is to enclose the mixture with dough by folding the dough over the mixture and pinching the overlapped edges together.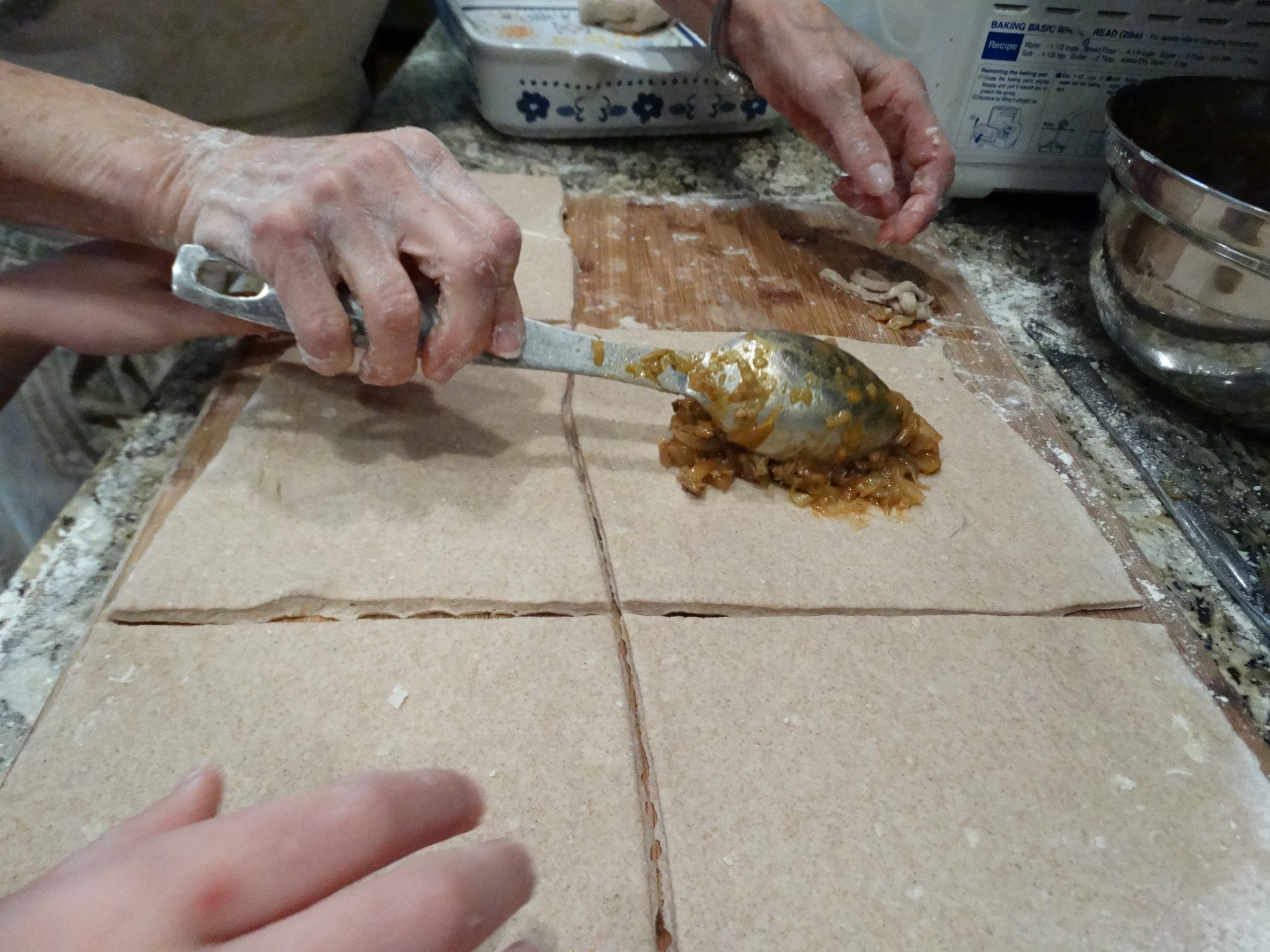 I almost always double or even triple this recipe because it's such a good grab and go food, it will easily feed a crowd. Something about the smell of warm yeast bread just brings everyone to the kitchen!
Try this kraut burger recipe over the weekend and save a few; they taste good cold and make a fabulous lunch box food!