Right out of the gate, I feel like I need to tell you this kraut burger recipe does not contain sauerkraut. I never really knew why they called them Kraut Burgers instead of Cabbage Burgers but you have to admit Kraut Burger sounds better.
Another confession: my mom's recipe is not necessarily German. Although apparently, all kraut burger recipes can be traced back to Germany or possibly Russia. I can honestly say I never ate a Kraut Burger while I lived in Germany but I did eat sauerkraut there!
These kraut burgers are similar to a meat pie or pocket sandwich, as they are referred to in some cultures. Although some handheld meat pies use pie pastry instead of yeasted bread dough.
Bierock is a yeast dough pastry pocket sandwich with a savory filling, originating in Eastern Europe, possibly in Russia. The dish is common among the Volga German community in the United States and Argentina. It was brought to the United States in the 1870s by German Russian Mennonite immigrants.
When I was growing up my mom would make these kraut burgers on special occasions. My mom worked full-time all through my childhood, so when she made them it was always a big deal. This recipe is not fast food, so she typically made these on the weekend which meant we were home together. I suppose that's why to me, this is comfort food.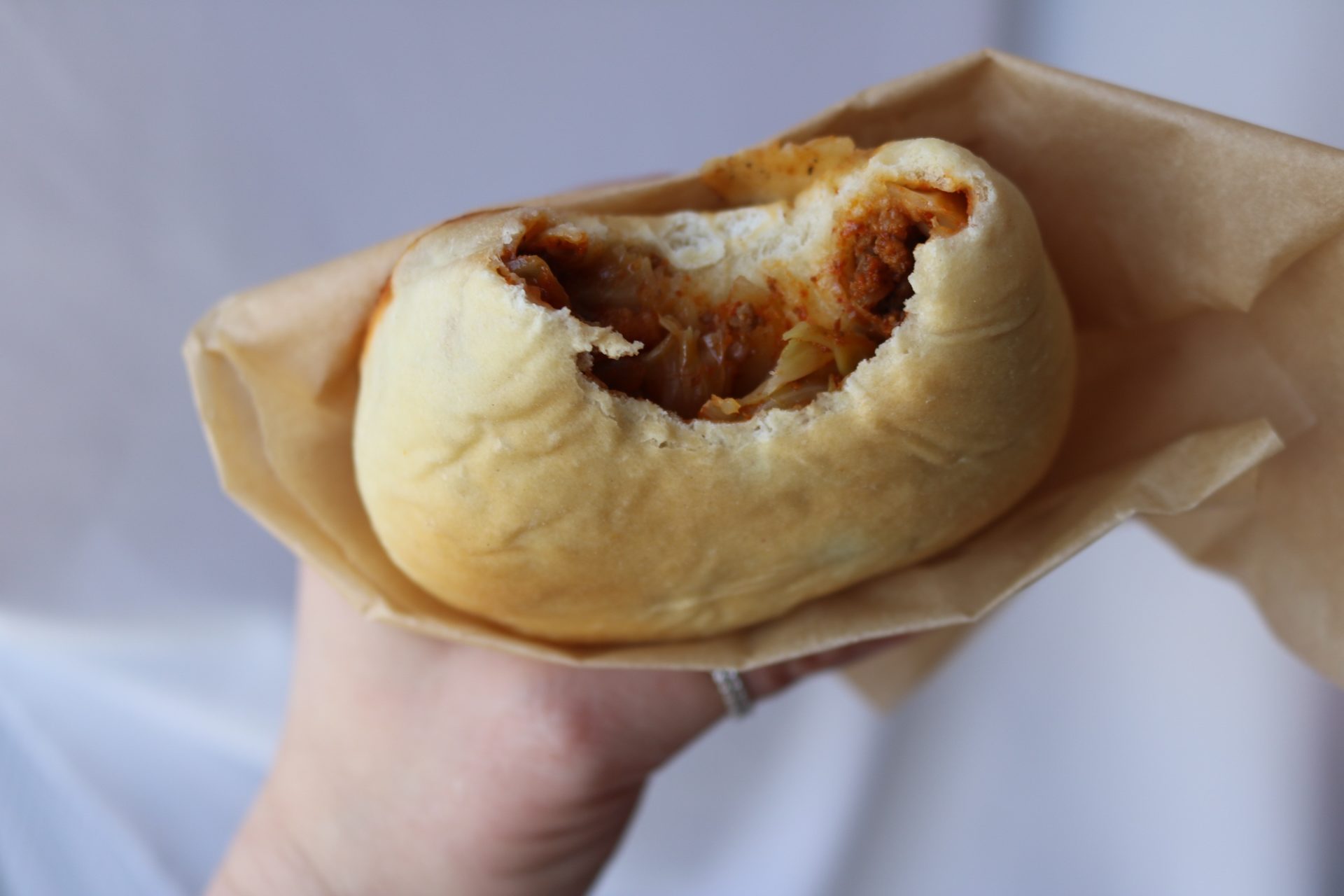 Mom says she mostly made the Kraut Burger Recipe when we had company. Another reason I associate the recipe with good memories. Kraut Burgers was one of the main dishes my mom served if we had a crowd or gathering. She sometimes made them for reunions and served them alongside some delicious potato salad. Everyone was always impressed with the results.
Somehow they never taste quite as delicious when I make them, but my kids say they taste the same as moms. My children also reminded me that everything tastes better when your mom makes it. True.
I always like to play with recipes to see if I can make them healthier. This time, I've included my mom's original recipe, unchanged. Also, I included two other bread recipes, one with sprouted Spelt flour and one with pineapple juice. When I have a whim to make these, I just use the recipe that works with what is stocked in my pantry.
One final note, you can always use pre-made dough if you prefer not to make your own. You can find it in most supermarkets. Mom says it is often available in the freezer section. I have also noticed pizza dough at Trader Joe's that I believe would work.
Frankly, we all agree the original yeast bread recipe is the best. We really liked the Hawaiian as a close second.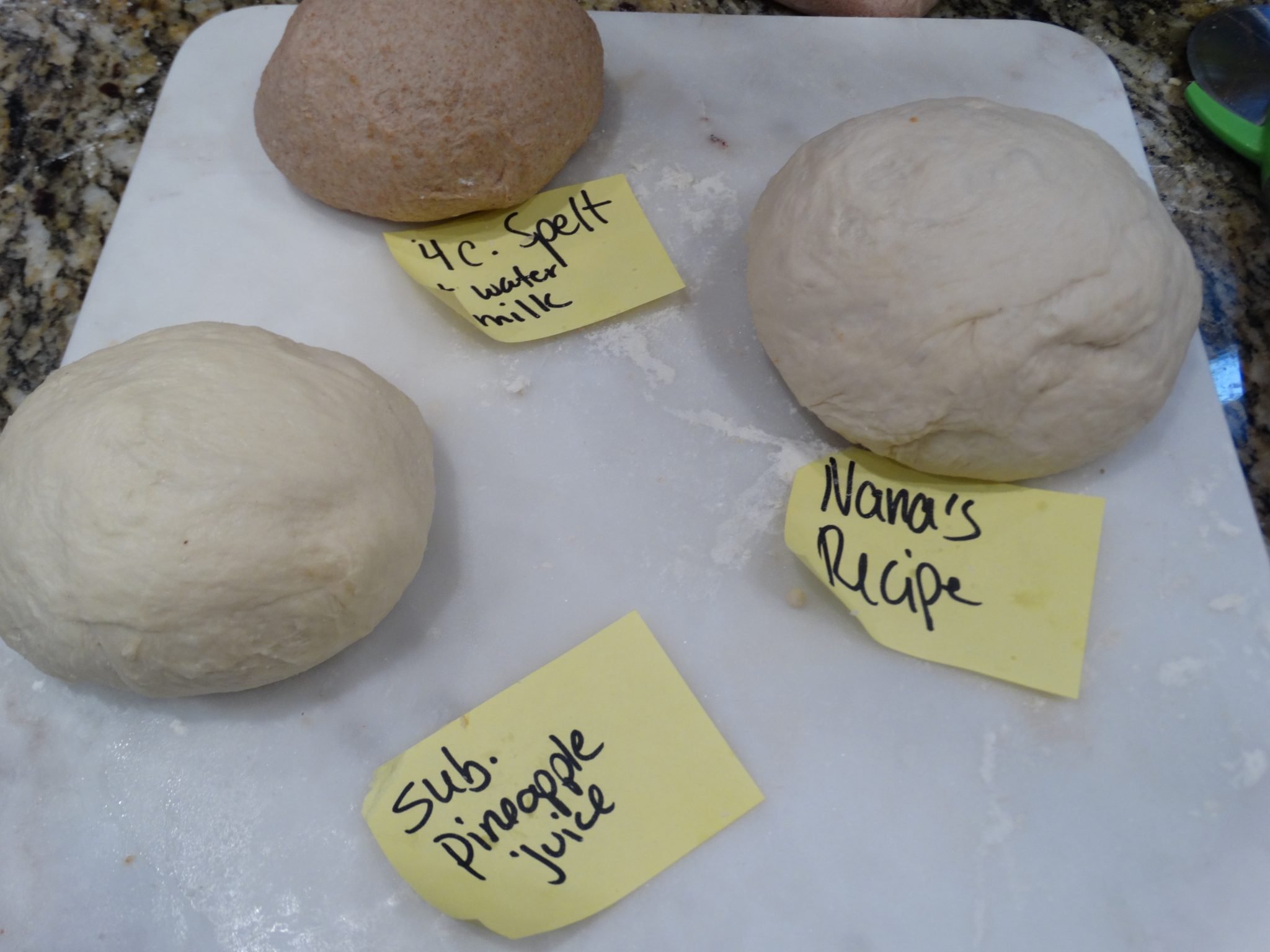 I'm still working on the gluten-free dough recipe so check back! I hope to have it added soon. For those of you who strictly follow low-carb or Ketogenic diets, try the Fat Head pizza dough with the filling to avoid eating carbs.
Before you begin working on the filling you will need to prepare the bread dough. I make these burgers using bread flour, but you can always substitute all-purpose flour. Just keep in mind that bread flour's increased protein could result in a dough or batter that's dry, so you may need to add a bit more liquid.
A note about yeast. Active dry yeast should be dissolved in water first before adding to flour mixture. Instant yeast can be mixed right into your dry ingredients. Using bread machine yeast means you have to give the dough two rises before baking. If that's all you have you can let the second rise be after the burgers are wrapped.
You'll need to mix the dough well by hand, or else use a Kitchen Aid mixer. Make the dough according to the recipe instructions and let it rise in the large bowl while you prepare the filling.
The filling can be made while your bread dough rises. Shred a head of cabbage, brown ground beef in a large skillet, and mix with the enchilada sauce according to the instructions. The yummy aroma will already be permeating your kitchen at this point.
When the filling is ready and cooled off a bit the dough will be ready to punch down and roll out. If you are cooking with kids this is a great job for them as most children enjoy rolling dough.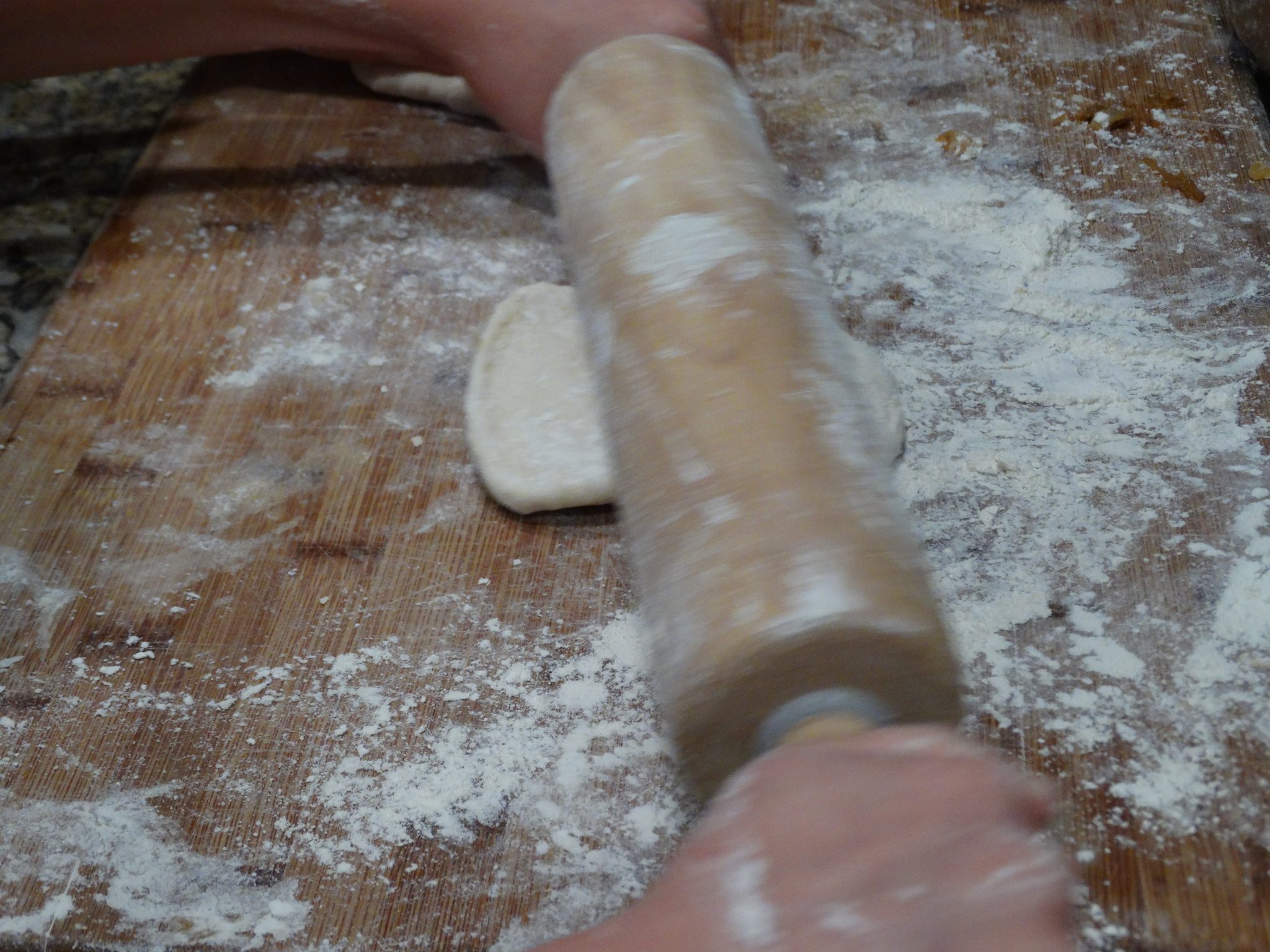 My mom usually works with half the dough at a time because it's more manageable that way. After the dough is rolled out we use a pizza cutter to cut the dough into 6 or 8 pieces depending on how big you want each burger to be.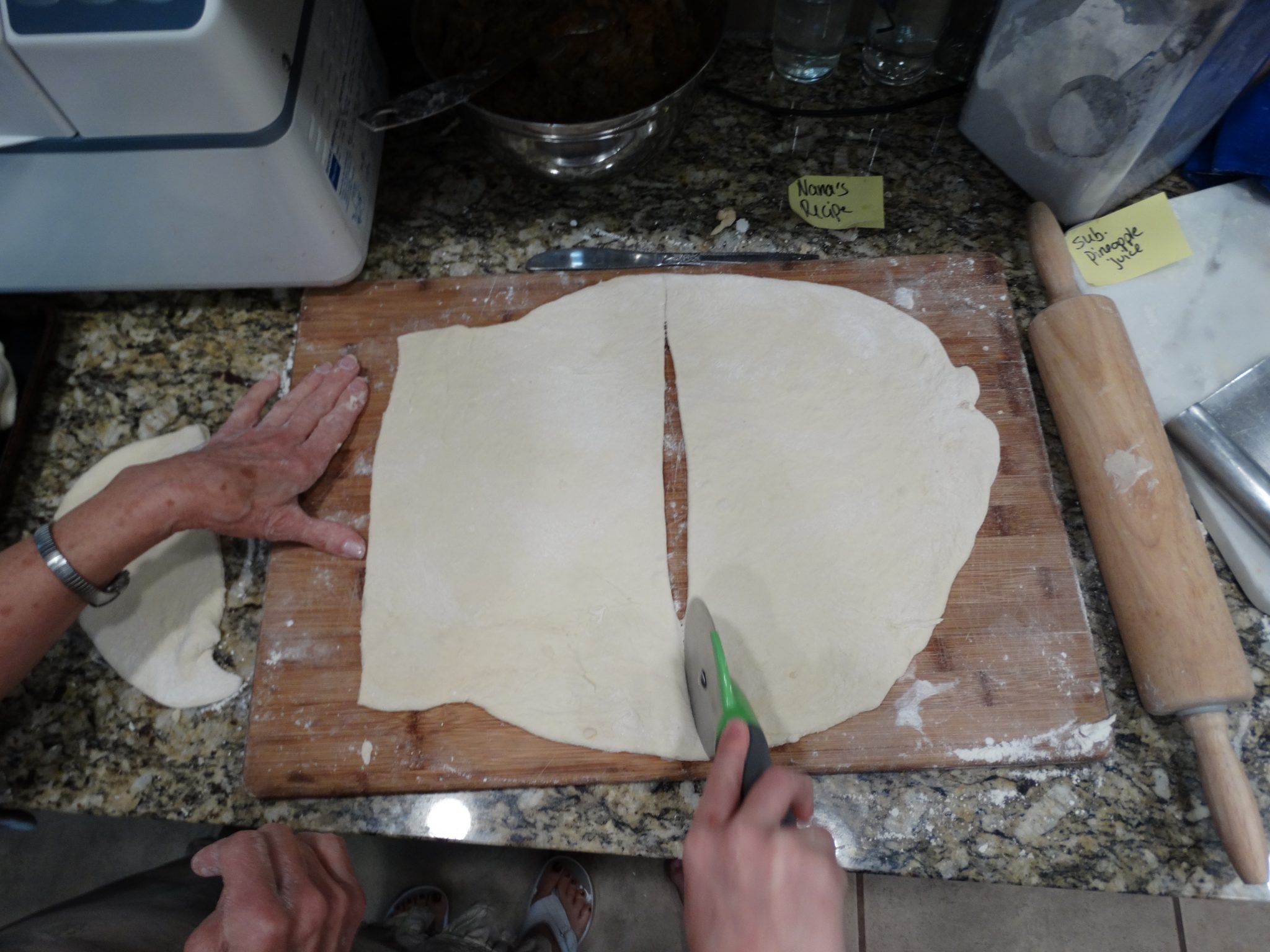 Once you have the dough cut out it's time to add the filling. I am pretty sure my mom just eyeballs this but the recipe should make 8 good size burgers. The goal is to enclose the mixture with the dough by folding the dough over the mixture and pinching the overlapped edges together.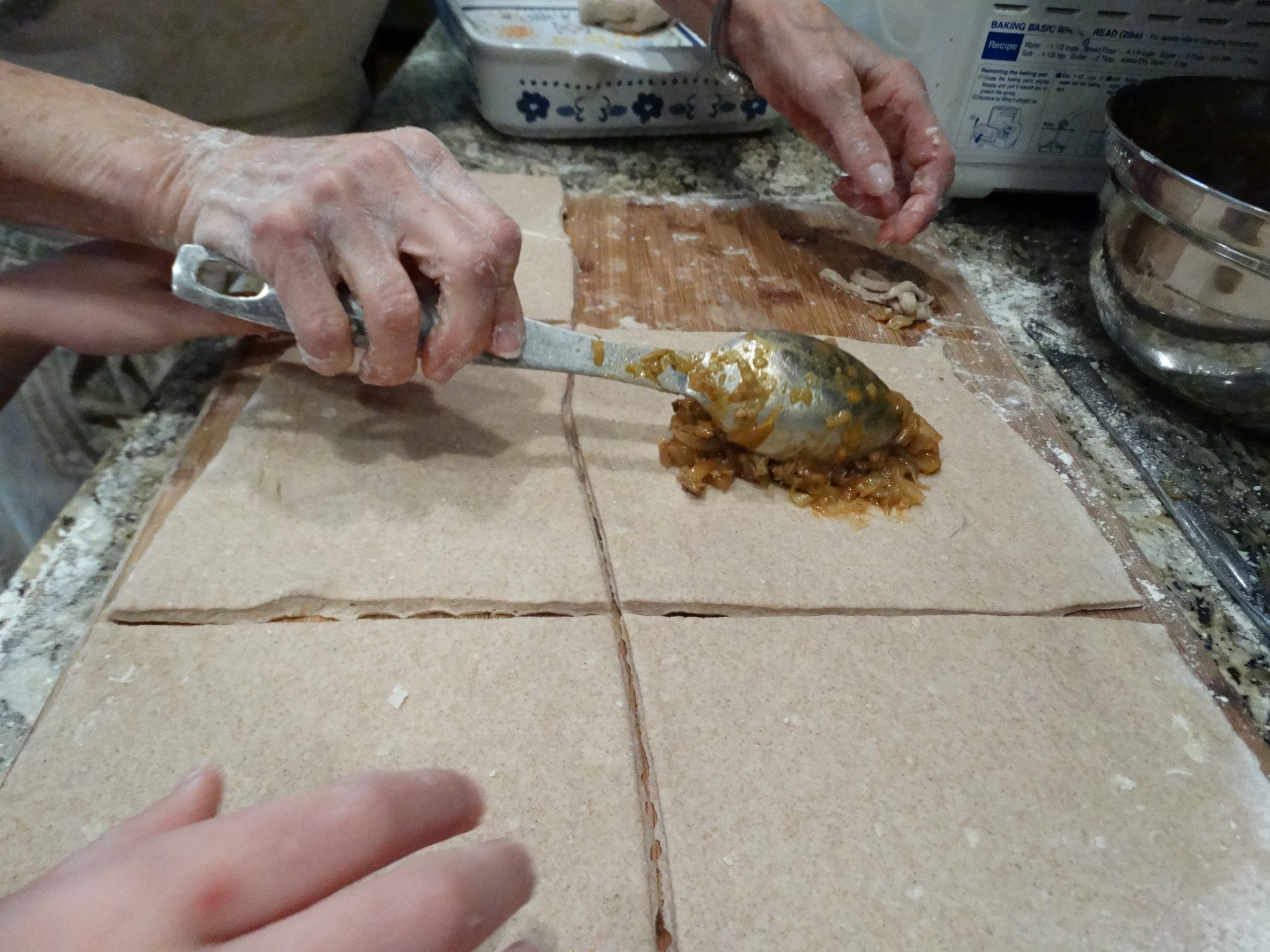 Additional Tips:
Using lean ground beef seems to work best in this recipe as it tends to absorb the enchilada sauce better, although I've used various, including fattier blends. The meat mixture won't be as runny with lean ground beef and this will prevent leaky burgers.
You'll need a large cookie sheet for baking, and you'll want to check them near the end of the baking time to make sure the tops turn a nice golden brown. As soon as I pull them out of the oven, I like to brush them with a little melted butter.
I almost always double or even triple this recipe because it's such a good grab and go food, it will easily feed a crowd. Something about the smell of warm yeast bread just brings everyone to the kitchen! They also store well, so I like to wrap half a dozen to stick in the freezer for another day.
Go ahead and print out the recipe and add the ingredients to your shopping list. Try this kraut burger recipe over the weekend and save a few; they taste good cold and make a fabulous lunch box food!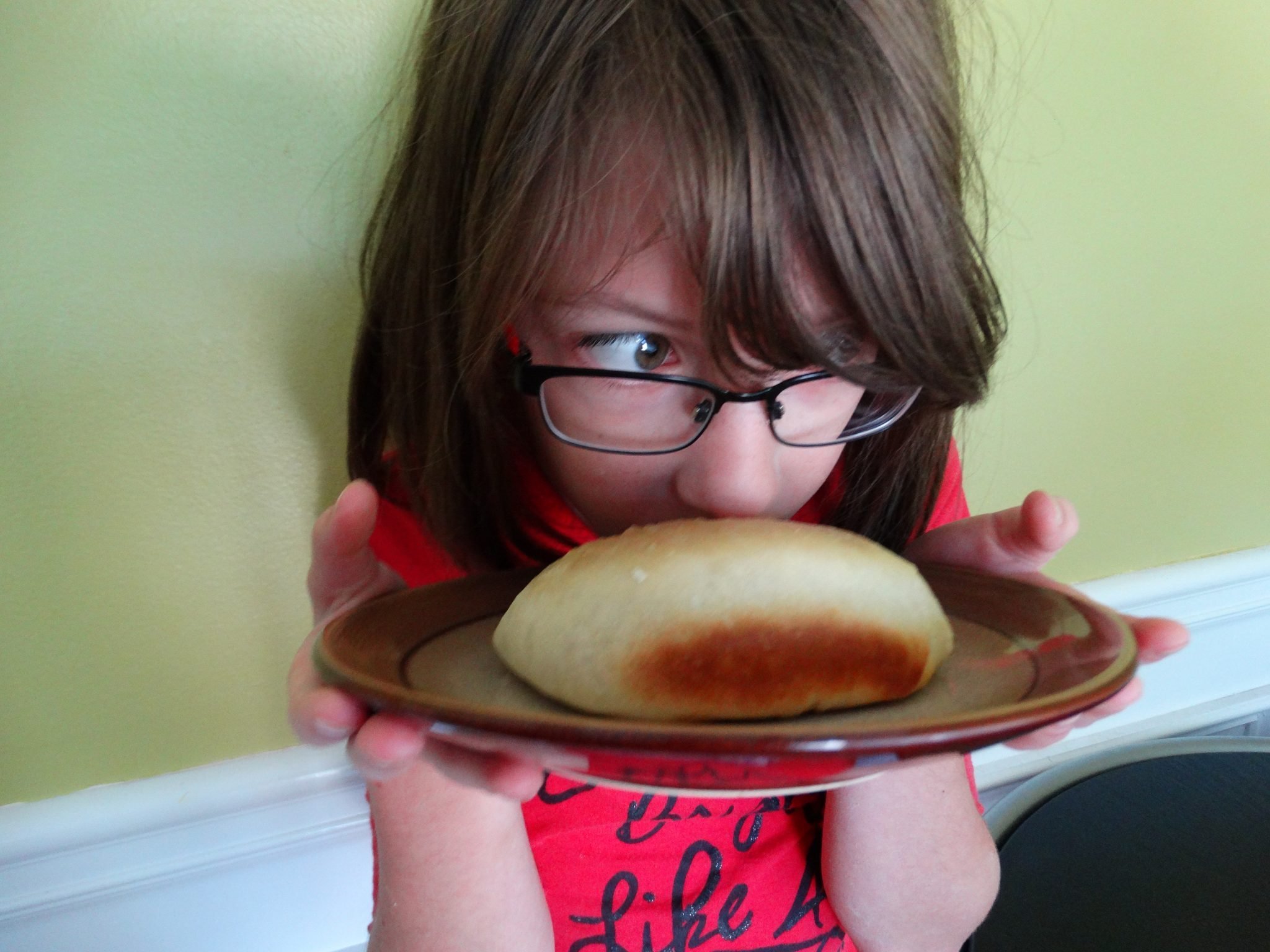 Here are three bread recipes for you to choose from.
My family also loves this version using pineapple juice instead of sugar to give the bread a nice sweetness. The brown sugar in the recipe below is optional and tastes sweet enough without, but if you prefer a sweeter bread…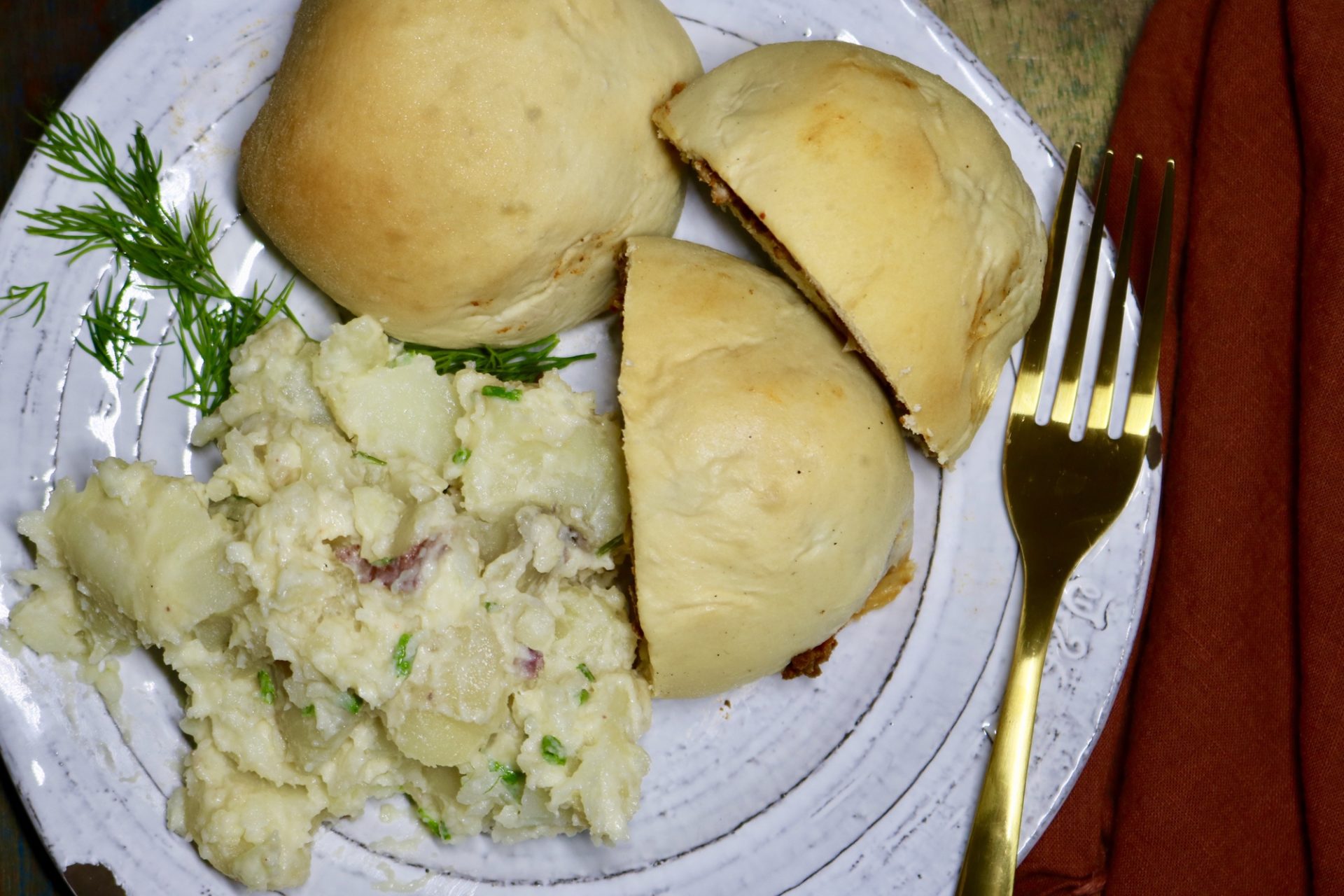 Using spelt flour…
Mom's Kraut Burgers – let's make these!