Last Updated on November 29, 2022 by Rebecca Huff
What steps can you take to avoid toxic chemicals in makeup? Rest assured with these tips you'll choose only the cleanest products.
Every day in America, women use an average of 12 personal care products, including makeup, that contains 168 different chemicals. Men use six personal care products daily, up to around 85 chemicals. That's a lot of chemicals. And while many chemicals used in personal care and beauty products are perfectly safe, many haven't been adequately tested, and some have even been shown to cause health problems like cancer and impaired fertility.
So, how do we avoid dangerous chemicals and pick beauty and personal care products that are actually safe? This article will review five toxic chemicals frequently found in conventional makeup products, including where they're found, why they're unsafe, and how to avoid them.
Why are chemicals in cosmetics a problem in the US?
Everywhere we look, beauty and personal care brands are advertising their products as "clean." Most of us take these brands at their word, assuming that "clean" must mean the product is eco-friendly and non-toxic. However, in reality, there's no legal definition of the word "clean," allowing some sneaky brands to use the term to market products that aren't that good for us or the environment.
Many conventional cosmetics brands (sometimes including those marketed as "clean") use toxic chemicals that cause environmental harm and may even cause health problems for humans. While the US Food and Drug Administration (FDA) does regulate cosmetics under the Federal Food, Drug and Cosmetic Act, the law does not require all cosmetic products and ingredients to be approved by the FDA before they go on the market (although color additives must be approved). This means that cosmetics and other personal care products can be sold in the US even if they haven't been properly tested. Manufacturers aren't even required to list their products' ingredients! And even if the FDA does identify a safety issue with a cosmetic, they can't force the manufacturer to take it off the market, as all cosmetic recalls are voluntary.
While the FDA has banned the use of some ingredients, it has left many others unregulated – including some chemicals that have been shown to cause adverse health outcomes. In fact, while the EU has prohibited the use of over 1300 substances in cosmetics, the US has only banned or restricted 11.
That's why it's so important to understand which toxic substances are still frequently used in makeup, and how to make sure you avoid them.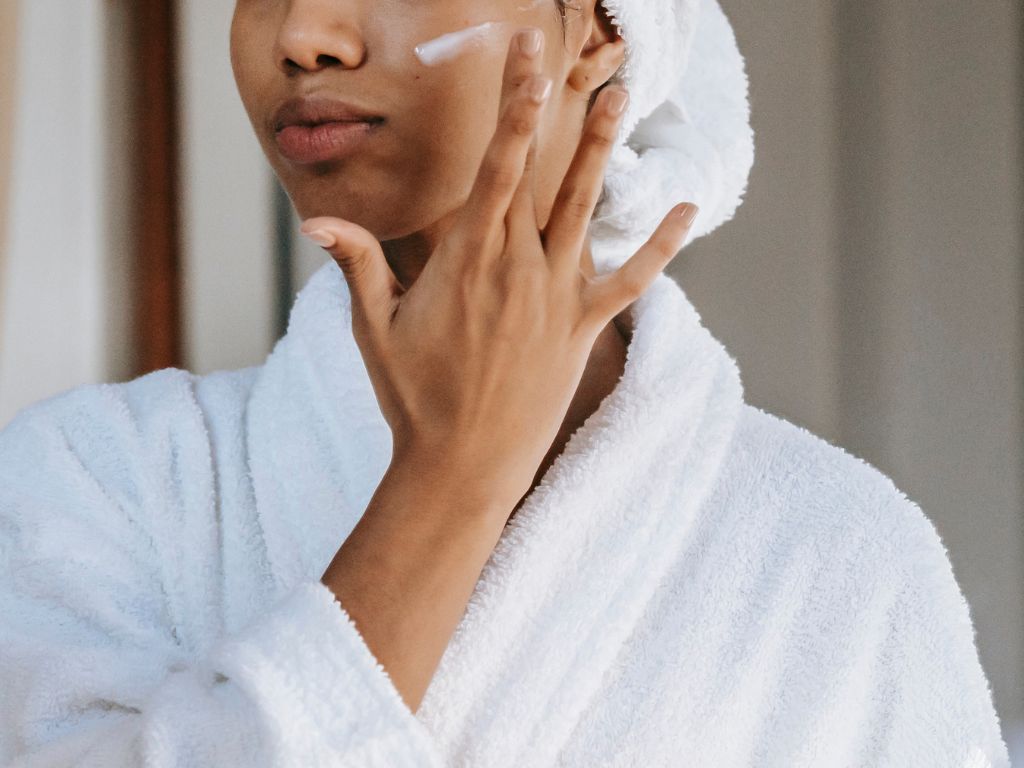 Chemicals to watch out for in your makeup
Here are a few of the most common and dangerous chemicals used in makeup today. While all of these chemicals have been banned in makeup in the EU, they remain in makeup sold in the US today.
1 Parabens
Which cosmetics contain parabens? Parabens are a group of chemicals that are frequently used in makeup as a preservative, or to prevent bacteria and mold from growing on the product. They're used in a variety of beauty and personal care products, including:
Foundations
Concealers
Eye makeup
Moisturizers
Deodorants
Shampoos
Sunscreen
Cleansers
And more…
Using these products every day can lead to higher exposure to parabens. In fact, a 2018 study found that adolescent girls who use makeup daily had 20 times more propylparaben (a type of paraben) in their urine compared to those who never wear makeup or only use it occasionally.
Are parabens dangerous? Parabens have been used in personal care products since the 1920s. Unfortunately, their safety has been the subject of debate for almost as long! Recent studies have shown that parabens are endocrine-disrupting chemicals, meaning they mess with our hormones and can even cause decreased fertility.
Parabens have also been linked to increased growth of breast cancer cells. Finally, parabens can also lead to skin irritation.
How can you avoid health risks from parabens? The best way to avoid parabens in your makeup and other beauty products is to read the ingredient list. Luckily, they're pretty easy to spot! You might find parabens listed as:
Methylparaben
Propylparaben
Butylparaben
Ethylparaben
Luckily, paraben-free products are pretty easy to find these days! For example, Whole Foods and Target have banned all four parabens in their body care products. In 2019, CVS removed all parabens in their CVS-brand products. If buying from other stores, double-check the label before you buy, and you're all set.
2 Per- and Polyfluoroalkyl Substances (PFAS)
Which cosmetics contain PFAS? PFAS are a huge group of chemicals that are used in a huge variety of household products – including makeup. According to the FDA, "PFAS are used in cosmetics to condition and smooth the skin, making it appear shiny, or to affect product consistency and texture." PFAS are used to create a smooth finish – which is why the most common PFAS, polytetrafluoroethylene (PTFE) is also used in Teflon non-stick pans!
You can find PFAS in:
Mascara
Lipstick
Eyeliner
Eyeshadow
Nail polish
Foundation
Shaving cream
Lotions
And many other personal care products
In particular, PFAS are most frequently found in waterproof mascara, liquid lipsticks, and foundations.
Are PFAS dangerous? There are over 9000 different chemicals classified as PFAS. The health outcomes of many of these haven't even been studied and research is limited on the ones we have. However, we do know that several PFAS, including those used in makeup, have been linked to health concerns.
A recent toxicological review from the Agency for Toxic Substances and Disease Registry (ATSDR) found that exposure to PFAS and similar chemicals can lead to multiple health problems including but not limited to:
immune system effects
decreases in birth weight
other reproductive and developmental issues
liver problems
hypertension
How can you avoid health risks from PFAS? PFAS can be challenging to avoid in makeup and other products because they go by so many different names. Here are a few of the most common PFAS in makeup to check ingredient lists for:
Polytetrafluoroethylene (PTFE)
Polyperfluoromethylisopropyl ether
DEA-C9-18 perfluoroalkylethyl phosphate
Teflon
Unfortunately, a 2021 study found that some products containing PFAS don't actually include the chemicals on their label. To make matters worse, some industries simply replace old PFAS known to be dangerous with a replacement PFAS with unknown health impacts.
To ensure your products are PFAS-free, check if the product is included on Green Science Policy PFAS Central's list of PFAS-free cosmetics.
3 Phthalates
Which cosmetics contain phthalates? Phthalates are a group of chemicals that are commonly used to make plastics stronger. However, phthalates are also used in many cosmetic products with fragrances, like perfume and shampoo, to help the scent last longer. Phthalates may also be found in nail polish, hairspray, eyelash glue, and more.
Unfortunately, phthalates have even been found in products that don't list them as an ingredient. The Environmental Working Group's 2002 report "Not Too Pretty" found phthalates in nearly three-quarters of the 72 cosmetics they tested, none of which had phthalates listed on the label. By 2008, phthalate levels had been reduced in some, but not all of the products.
Are phthalates dangerous? Phthalates have been linked to endocrine disruption, disruption of the hormonal system. In pregnant women, exposure to phthalates can lead to developmental harm to the fetus and hormonal imbalances in babies exposed to phthalates. Phthalates have also been linked to infertility in males.
How can you avoid health risks from phthalates? It can be difficult to avoid phthalates altogether, as they're used in so many different products. That said, the best way to avoid them in makeup is to avoid any product that includes the following on its label:
"Fragrance"
Phthalate
DEP
DBP
DEHP
To make things a little easier, some nail products (the most likely cosmetic product to contain phthalates) are labeled "phthalate-free." And when in doubt, choose fragrance free options!
4 Heavy Metals
Which cosmetics contain heavy metals? Heavy metals are a type of naturally-occurring element. Some of them, such as iron and zinc, are essential nutrients that are healthy at certain levels, while others, like arsenic and lead, can cause extreme health problems.
Heavy metals are most commonly used in makeup during manufacturing, or as a color additive. The following heavy metals used in cosmetics are the most toxic:
Arsenic
Cadmium
Chromium
Cobalt
Lead
Mercury
Nickel
Heavy metals have been found in the past in nearly every kind of colorful makeup. For example, lead, cadmium, and chromium have been found in lipstick and lip gloss. Heavy metals have also been found in:
Nail polish
Foundations
Eye shadows
Blush
Concealer
Eyeliner
Mascara
Moisturizers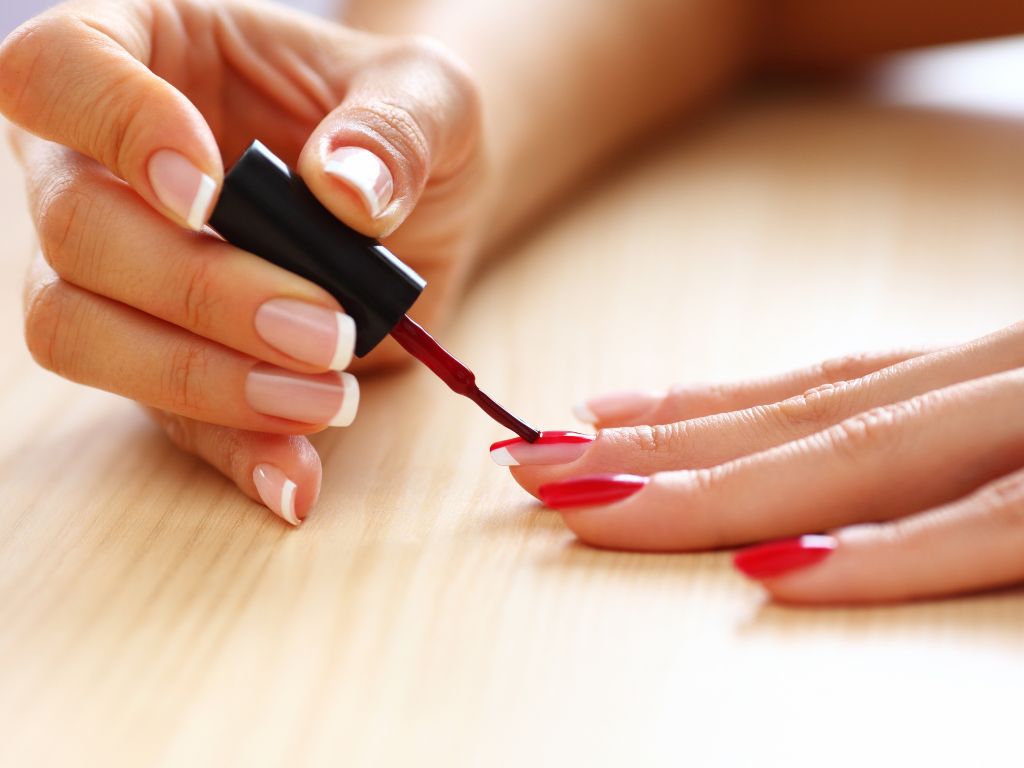 Are heavy metals dangerous? The safety of heavy metals is highly dependent on the amount. However, some metals, like lead and mercury, are unsafe even at low levels.
Lead is perhaps the most well-known heavy metal and is famous for its associated health problems. For example, lead reduces fertility, and can cause damage to a baby's nervous system. Lead can also cause anemia, and kidney and brain damage.
Mercury is linked to reproductive and immune system problems and toxicity to the nervous system. Chromium is also linked to immune and respiratory problems.
How can you avoid health risks from heavy metals? Avoid the following ingredients on your makeup's label:
Lead acetate
Chromium
Thimerosal (a mercury-based preservative)
Hydrogenated cottonseed oil
Sodium hexametaphosphate
Unfortunately, heavy metals aren't always listed on the label, especially if they're present in small amounts or as "contaminants." The best way to avoid long-term exposure to heavy metals is to limit your use of colorful cosmetics, particularly lipsticks. This is especially important for young children, as they're more susceptible to the impacts of lead.
5 Formaldehyde
Which cosmetics contain formaldehyde? Formaldehyde is a naturally occuring gas that's often used in products including makeup as a disinfectant or preservative that helps prolong the beauty products' shelf life. We often find formaldehyde, or ingredients that break down into formaldehyde (more on that later), in nail polish, hair straightening products, and even skincare products like moisturizer and foundation.
Formaldehyde can also be found in cosmetics as a "formaldehyde releaser," a chemical that breaks down into formaldehyde over time. This works to preserve the product for longer by releasing small amounts of formaldehyde over time. These formaldehyde-releaser chemicals include:
DMDM hydantoin
Methylene glycol
3-dioxane
Is formaldehyde dangerous? When we breathe in formaldehyde, a colorless gas, at high levels, it can cause myeloid leukemia and cancers of the sinus and nasopharynx (a body part located behind your nose). The National Cancer Institute and the International Agency for Research on Cancer (IARC) classify formaldehyde as a human carcinogen when inhaled.
The key here is that formaldehyde only causes these cancers when inhaled in large amounts, which is fairly unlikely with most beauty products containing formaldehyde. According to a 2012 study, the risk of inhaling formaldehyde fumes in most beauty products is fairly low, as most products contain formaldehyde at such low levels that the amount you might inhale is too low to cause health risks.
Some people may also be sensitive or allergic to formaldehyde, which can cause skin irritation.
How can you avoid health risks from formaldehyde? Products with a risk of formaldehyde exposure are hair straightening formulas used in some keratin and Brazilian blowout treatments. Some nail polishes, removers and hardeners also release formaldehyde gasses that we might inhale. Always check these products' ingredient list, and ask your stylist when you're getting a salon straightening or nail treatment.
Aside from the products listed above, most beauty products that contain formaldehyde are unlikely to cause cancer. However, if you're concerned about formaldehyde or if it's causing skin irritation, check the ingredients list and avoid formaldehyde and all the formaldehyde-releasing chemicals listed above.
General tips for avoiding toxic chemicals in your makeup
Clearly, it's important to read the ingredients list carefully! But what other steps can you take to make sure your makeup is safe? Here are a few tips.
1. Do online searches specifically for products that don't contain the chemicals you're worried about. For example, a search for "makeup without heavy metals" is sure to bring up some blog lists of safe products. Just make sure you're reading a reputable site.
2. Use non-toxic beauty databases. The Environmental Working Group's Skin Deep beauty database lets you search brands, products, and ingredients to review product ingredients and find truly safe cosmetics.
3. Buy safety-tested products. While the US FDA doesn't require testing for most cosmetic products, some companies can voluntarily undergo safety testing either during manufacturing or after production. If they don't list safety testing certifications on their website, you can always email the manufacturer to ask!
4. Substitute with natural, organic products. True, "natural" doesn't necessarily mean it's safer (after all, heavy metals are natural!). However, you can usually count on products with short lists of recognizable ingredients – or even a single ingredient – to be safer. For example, we love using coconut oil as a natural makeup remover and shaving cream!
5. Buy products that are sold in the EU. The EU's restrictions on chemicals in makeup are much stricter than in the US. While their regulations are by no means perfect, if the product is sold in the EU, it's likely pretty safe.
By following these tips, you can rest assured that you only put the best-of-the-best makeup products on your face and body!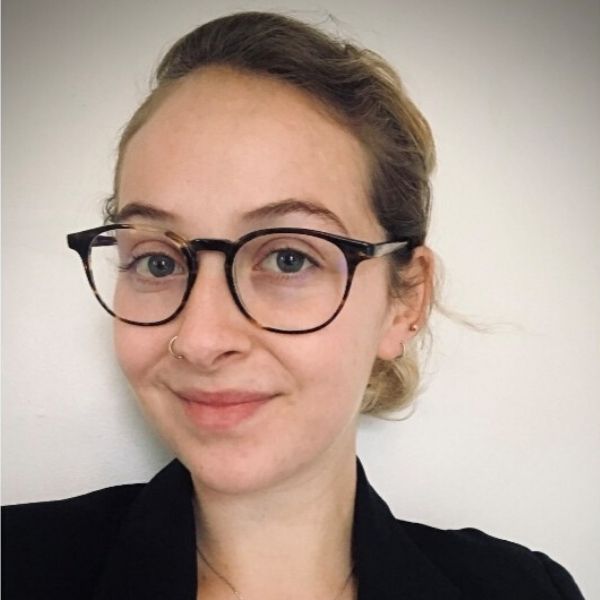 Author Bio
Lena Milton is a freelance writer covering sustainability and consumer protection. She writes to help consumers understand the environmental and safety challenges in everyday life so we can find viable solutions for both.