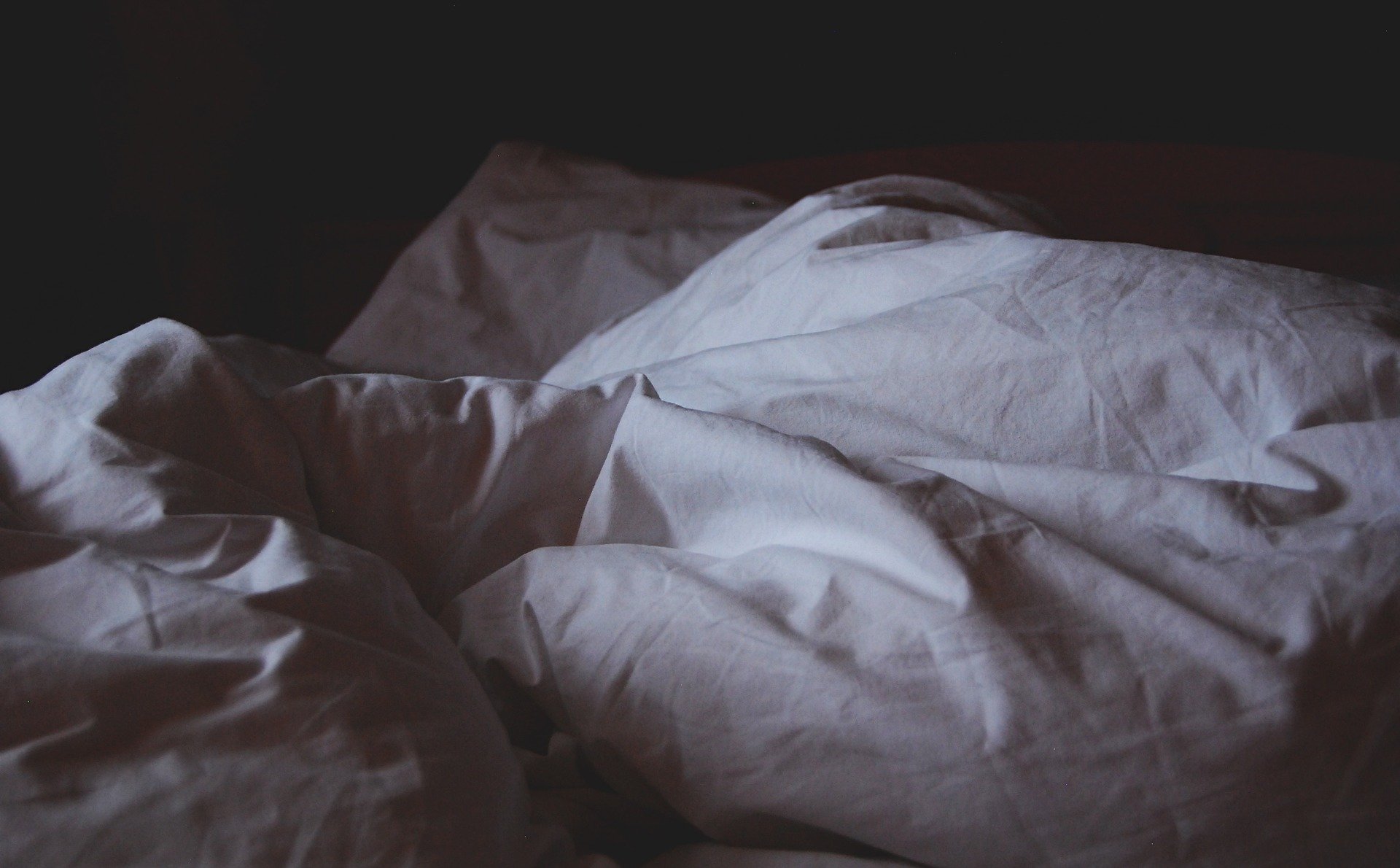 We spend a good third of our lives in bed.
What you sleep on and under will affect how you sleep at night and how you feel throughout the day; because if you get a good night's sleep, you will wake up feeling more refreshed for the day ahead.
I want to explain why I think that organic bedding is the best choice and also what you can do if it's not something that you can fit in your budget at the moment.
When looking for the right set of sheets most likely, you will come across many fabric options such polyester, bamboo, and organic cotton options.
For those of us who prefer eco-friendly living, the choice is clear. We want organic cotton sheets! If you have not contemplated purchasing organic cotton consider the following points:
People with sensitive skin will appreciate organic cotton because it is more breathable than other fabrics, no harsh chemicals are used in the production, and pesticides are not used on the cotton. Toxin-free sheets are less likely to trigger allergic reactions as well.
Organic cotton is more breathable than other fabrics, and therefore your body can "air out" more efficiently at night.
Organic cotton is less likely to pill and holds up better in the laundry as it tends to be more durable than polyester causing it to last longer. While you may pay more to purchase organic cotton sheets initially, they also tend to last longer, so it makes them a budget-friendly option in the long term.
Chemical fertilizers, pesticides, and insecticides are not used in the production of organic cotton. Also, bleaches and chemical dyes are not used in organic cotton sheets making them very eco-friendly.
Polyester sheets, especially those with microfiber pollute the earth by allowing the microfibers to shed in the wash cycle which eventually makes its way to larger bodies of water. The fibers start accumulating and are extremely toxic to larger animals harming all levels of the food chain.
When looking for organic sheets, the look for GOTS certified  GOTS, Oeko-Tex or another third party to be free from the chemicals known to harm humans. Global Organic Textile Standard is the worldwide leading textile processing standard for organic fibers, including ecological and social criteria, backed up by independent certification of the entire textile supply chain. A textile product carrying the GOTS label grade 'organic' must contain a minimum of 95% certified organic fibers whereas a product with the label grade 'made with organic' must contain a minimum of 70% certified organic fibers.
However, if purchasing organic sheets is not in the budget you can reduce some but not all of the chemicals you come into contact with by washing your sheets a couple of times before sleeping on them. Also, avoid using dryer sheets, please!
Thread Count
In addition to the material our sheets are made of, we have been "taught" by advertising to look for higher thread counts in sheets. Is thread count equivalent to higher quality sheets?
The thread count is the number of threads that are woven vertically and horizontally into one square inch of fabric. Experts say that the maximum number of threads that can physically fit into a 1-inch square is around 400, so how have we been duped to believe that higher thread counts exist?
According to sleep experts, some companies count a fabric's plys rather than threads; you see each thread in a piece of fabric is made of strands (called plys) then these plys are twisted together to create multiple ply threads. Some manufacturers count these plys instead of each thread and therefore claim higher thread counts. Crazy right?
In one example a 200-thread count multiplied out to be an "800-thread count" sheet with nothing added to the quality! Do you want to pay more for fancy math? I don't.
As a matter of fact, if you want to see the truth just Google "thread count fraud" and read for yourself the 420,000 results. Williams Sonoma, Target, Bed Bath and Beyond and many more companies are at fault for their deceptive marketing.
Thread count is not nearly as important as how sheets actually feel. Here's how to know what to look for based on what appeals to your sense of touch.
Percale: crisp, smooth sheet that feels cool against the skin.
Sateen: buttery soft sheet with subtle luster and a warmer feel than percale.
Jersey: soft, stretchy knit sheet that feels like your favorite T-shirt.
Flannel: brushed to create a fuzzy surface on both sides of the fabric making it the coziest and warmest sheet.
Jacquard: sumptuous sheet fabric woven with an all-over design varying from front to back giving the sheet a weighty, luxurious drape.
Another point to consider when purchasing sheets: those labeled "wrinkle-free", "easy care" or "permanent press" have been "finished" with a formaldehyde resin that is toxic and will not wash out.  Formaldehyde is a known carcinogen after high or prolonged exposure, you know like a third of every day – the time you spend in bed. I think I'd rather have wrinkles than toxins, but that's just me.
If your sheets come out of the dryer twisted try loading your washer and dryer only half full. When the dryer is overstuffed there will not be enough space for the fabric to fluff up thus resulting in more wrinkles. Another way to cut down on the wrinkles is to pull the sheets out of the dryer while they are still hot and fit them onto the bed immediately and smooth with your hand. This helps tremendously.
If you are looking for a denser, more durable sheet set, choose a material with double-ply fabric which is great for winter when you want something heavier. Single-ply fabric sheets are going to appear lighter and more delicate – plus cooler for summer time. When possible, feel the sheets or ask for fabric samples (pre-washed is even better) so that you will know what you are truly getting. Those times when you must purchase sheets online inquire about the companies return policy before making a purchase.
I prefer to have two sets of sheets for my children's beds so that I always have a backup set in case something happens and they need to be changed quickly and put back to bed. If bedwetting is an issue consider an alarm or special tools to help them cope. This is something most children grow out of eventually if parents can attempt not to make too big a deal out of it.
I hope this explains why I prefer organic sheets for good sleep hygiene!
The challenge mentioned below ended but The Bed Boss has offered another great discount on their mattresses; just use coupon code TOM20 for a 20% discount and free shipping. You won't find coupon codes for The Bed Boss anywhere else online right now!