Most of us have been to a hibachi grill for the delicious food and wonderful entertainment, right? My kids love the yum-yum sauce (shrimp sauce) but having had a daughter work in a Japanese restaurant I've been told what they put in it… nothing on my list of approved foods!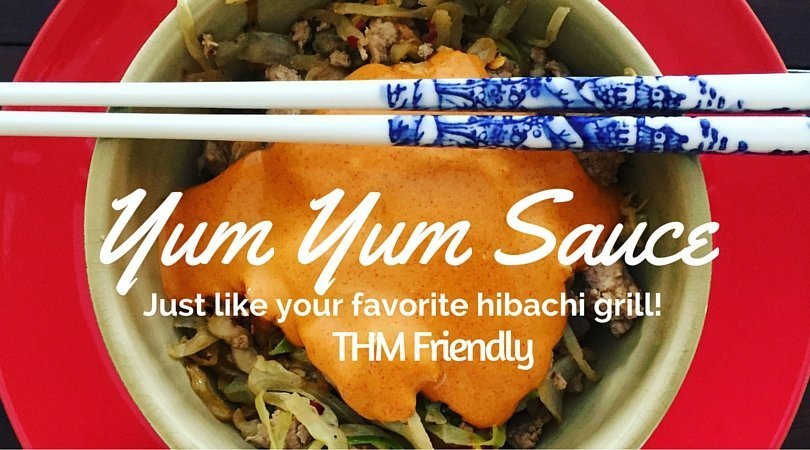 I started making my own homemade version of yum yum sauce years ago but I've tweaked it over the years. This recipe IS Trim Healthy Mama Friendly in an S setting, because of the butter and mayo it cannot be used on the FP or E style versions.
When in weight loss mode, I like to keep some of this in my fridge to add to my egg roll in a bowl (pg. 62 of the Trim Healthy Mama Cookbook) or cauliflower rice dishes! I usually try to keep it to 2-3 tablespoons per serving, but honestly, I don't measure and I'm losing weight, so yay for butter and mayo! (note: I am the only person in my nine-member-family who needs to lose weight… so I often make another version of this with a different sweetener)
I've made this with pure Stevia, Gentle Sweet, Swerve, Pyure, coconut sugar (yuck), liquid stevia… and probably some other sweeteners but my favorite is the erythritol stevia confectioners blend because there is absolutely no grainy texture.
However, I have used granulated sweeteners but you MUST grind them into a powder first unless they will dissolve in the warm butter. Grainy texture sauce is not good! So, trust me on this. Grind it first or use confectioners style sweeteners!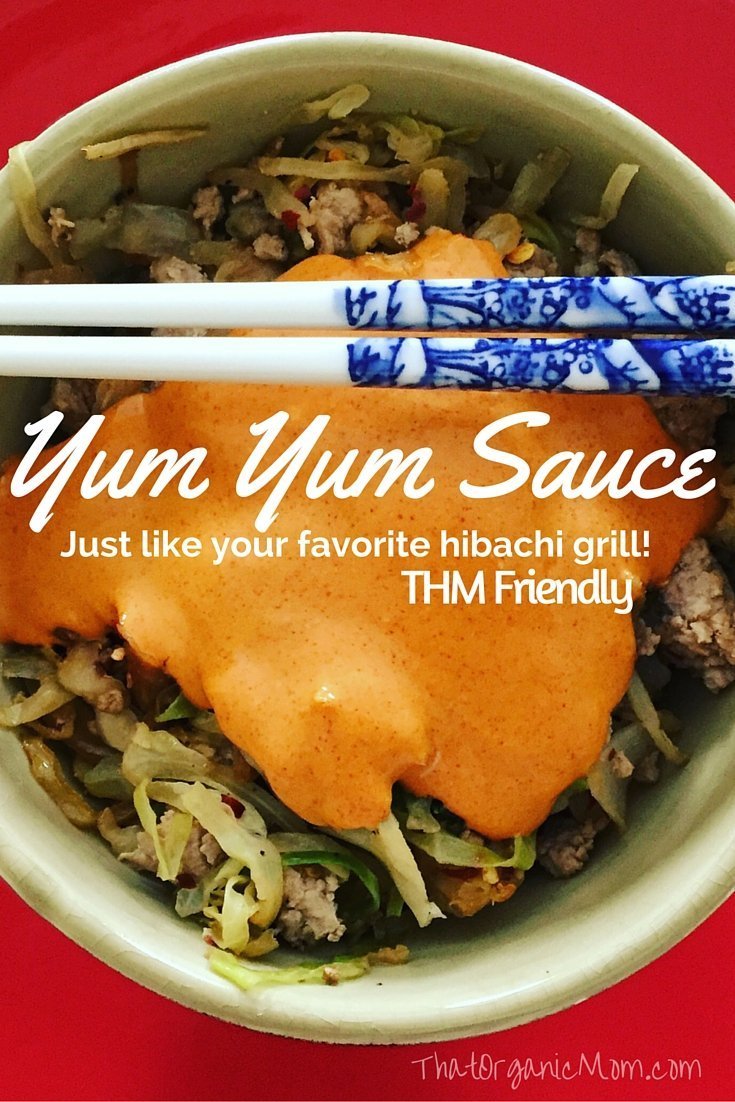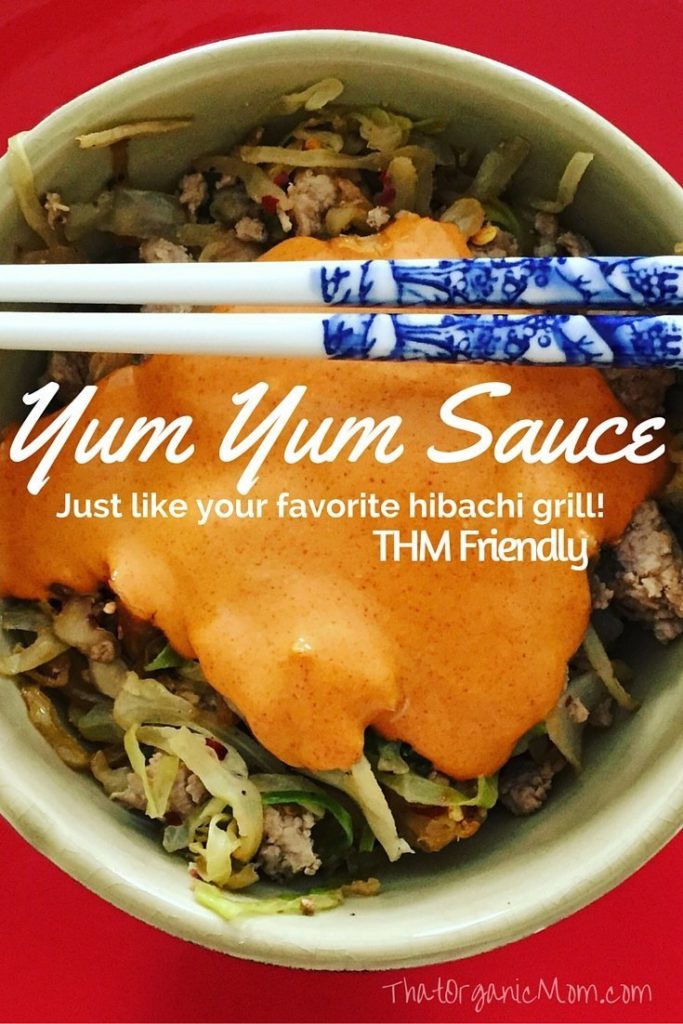 Don't forget to pin this recipe! And check out some other posts on this site, such as How to fight inflammation!
*all Trim Healthy Mama store links have been removed from this post, I apologize for any inconvenience*
Print
Yum Yum Sauce Recipe
That familiar sauce from your favorite hibachi grill!
Ingredients
1 tablespoon melted butter
1 tsp garlic powder
1 tablespoon paprika
1 cup mayonnaise (no sugar added!)
1/2 tsp powdered sugar free confectioners (so it's not grainy) or sugar free sweetener of your choice to taste
1/4 cup water
dash of fish sauce, optional
Instructions
Melt butter
Add all ingredients in a jar
Mix with immersion blender
Tastes best when refrigerated overnight, but we always end up making ours on the spot and it's still delicious.
Put this in a squeeze bottle and set it on the table for your Asian meals! YUM
Courses Condiments