Last Updated on June 29, 2022 by Rebecca Huff
Most of us have been to a hibachi grill for the delicious food and wonderful entertainment, right? If you have a family, you know how expensive that little outing can be! When you have a big family, that's a budget buster.
So, first reason to make it at home is to save money! But that's not all, making it at home gives you total control over the ingredients. So there's that.
My kids love the yum-yum sauce (shrimp sauce) but after my daughter worked in a hibachi restaurant I reconsidered adding it to my plate. She said I wouldn't be happy about what they put in it, one issue being soybean oil. Most soybeans are genetically modified and should be avoided.
This is another reason why I created this hibachi restaurant copycat recipe. (On a side note, this is also why I use coconut aminos instead of soy sauce!) You can still use soy sauce or Tamari if you like!
I started making this homemade version of yum yum sauce over a decade ago but I've tweaked it over the years. I recommend you start with the base recipe and add or subtract as you wish.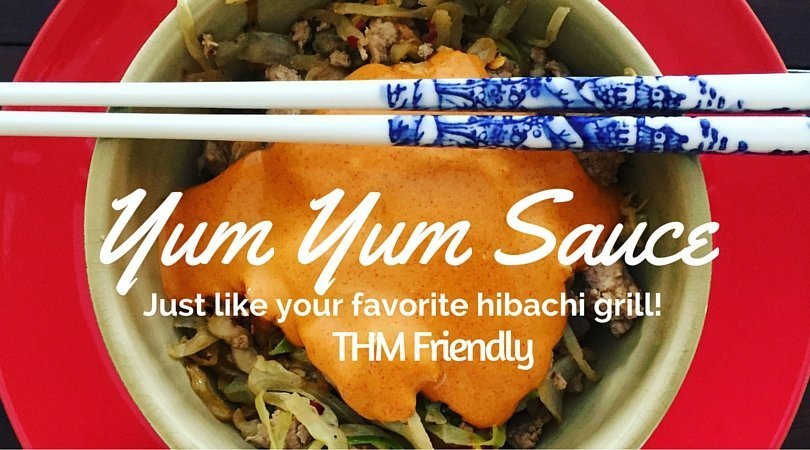 What is Yum Yum Sauce and How to Use it
Most hibachi restaurants use yum yum sauce as a condiment for fried rice and veggies. Some use it as a dipping sauce for shrimp, steak, and chicken stir fry as well as on sushi. You may have seen it come to the table in a squeeze bottle if you've been to a few different hibachi grills. They do this at Mikata in Hardin Valley.
So, what's in this magic sauce that makes it taste so good? Can you really make it at home?
Typically, yum yum sauces consist of varying amounts of the following:
mayonnaise
ketchup (or tomato paste)
rice vinegar
garlic
sugar
paprika
In addition, some chefs like to add a bit of cayenne, but I wouldn't recommend using too much. I prefer mine without the spicy pepper.
While this sauce is very popular at hibachi style Japanese Steakhouses and Sushi Bars here in the US, it's not that common in Japan. In the states, the flavor will vary depending on where you are. Some places add a bit more sweetness while others add a bit more of a tangy note in the way of rice vinegar. In some restaurants, they call it, or something similar to it, fry sauce.
If you visit Japanese Hibachi Restaurants on a regular basis, you've probably found a favorite. I recommend starting with my recipe, then tweaking the flavors until you get it just the way you like it.
Yum Yum Sauce Macros
If you don't care about macros, that's okay, just skip down a section. For those who wanna know, let's talk about kcal, cholesterol, and carbs.
Fat contains quite a few calories so if you are following a diet that allows your body to burn fat for fuel you aren't afraid of fats. I would suggest keeping in mind, that if you are trying to lose weight, it's still not a great idea to go overboard since fats do still contain calories.
Some people who follow keto or low-carb diets may notice their blood cholesterol goes up a little while others may have a drop in LDL. For that reason, choose your mayonnaise according to your dietary needs. I typically use Veganaise or a mayo made with avocado oil.
This recipe can be used on a Low Carb, Ketogenic, or the Trim Healthy Mama diet (in an S meal, because of the butter and mayo it cannot be used on the FP or E style versions.) It all depends on YOUR yum yum sauce ingredients.
When in weight loss mode, I like to keep some of this in my fridge to add to my egg roll in a bowl or cauliflower rice dishes! I usually try to keep it to 2-3 tablespoons per serving, but honestly, I don't measure and I'm losing weight, so yay for butter and mayo!
That brings us to our first choice, how many carbohydrates are we adding to this sauce, if any?
Choosing a Sweetener for Yum Yum Sauce
I am the only person in my eight-member-family who needs to lose weight… so I often make two versions of this recipe with two different sweeteners. If you have kids or a spouse who isn't sugar-free, you could make two batches, one with real sugar and one with erythritol or monk fruit, either way, it's going to disappear.
I've made yum-yum sauce with pure Stevia, Gentle Sweet, Swerve, Pyure, coconut sugar (yuck), liquid stevia, cane sugar… and probably some other sweeteners but my favorite is the erythritol stevia confectioners blend because there is absolutely no grainy texture. 2019 update: recently I started using Monk Fruit/erythritol blend you can find at Whole Foods and possibly other supermarkets.
Warning, if you use a granulated sweetener instead of a powdered sweetener you MUST grind it into a powder first unless the sweetener will dissolve in the warm butter, granulated erythritol will not. Grainy textured sauce is not good! So, trust me on this. Grind it first or use confectioners/powdered type sweeteners!
Other uses for Yum Yum Sauce
Since originally sharing this recipe, I've had people tell me they use it to dip french fries. We've used it with my mom's kraut burgers, onigiri, and okonomiyaki! Recently, my son added some to his tacos along with some sriracha sauce. Drizzle it across your veggie pizza or serve it with Bulgogi.
You can find yum yum sauce at your local Asian grocery store, but please do check the ingredient label. Most of them have soybean oil, MSG (monosodium glutamate) and too much sugar. It's very easy to make your own so I hope you'll give it a try.
Yum Yum Sauce Recipe

Gluten Free

Keto

Low Carb

Sugar Free

Trim Healthy Mama
That familiar sauce from your favorite hibachi grill!
Ingredients
1

tablespoon

melted butter

1

tsp

garlic powder

1

tablespoon

paprika

1

cup

mayonnaise

no sugar added!

1/2

tsp

powdered sugar free confectioners

so it's not grainy or sugar free sweetener of your choice to taste

1/4

cup

water

dash of fish sauce

optional
Instructions
Melt butter

Add all ingredients in a jar

Mix with immersion blender

Tastes best when refrigerated overnight, but we always end up making ours on the spot and it's still delicious.

Put this in a squeeze bottle and set it on the table for your Asian meals! YUM
Notes
Notes – you may want to add a few tablespoons water at a time as opposed to dumping it all in at once to get the desired consistency.
I've also tried this with smoked paprika; if you do that, you might use a bit less. Sometimes I add more or less paprika, a dash of hot sauce or a sprinkle of onion powder. This is the thing about cooking, start with a base recipe and taste as you go adding what you like to get a unique to you result.
Store leftovers in an airtight container to keep them yummy and fresh.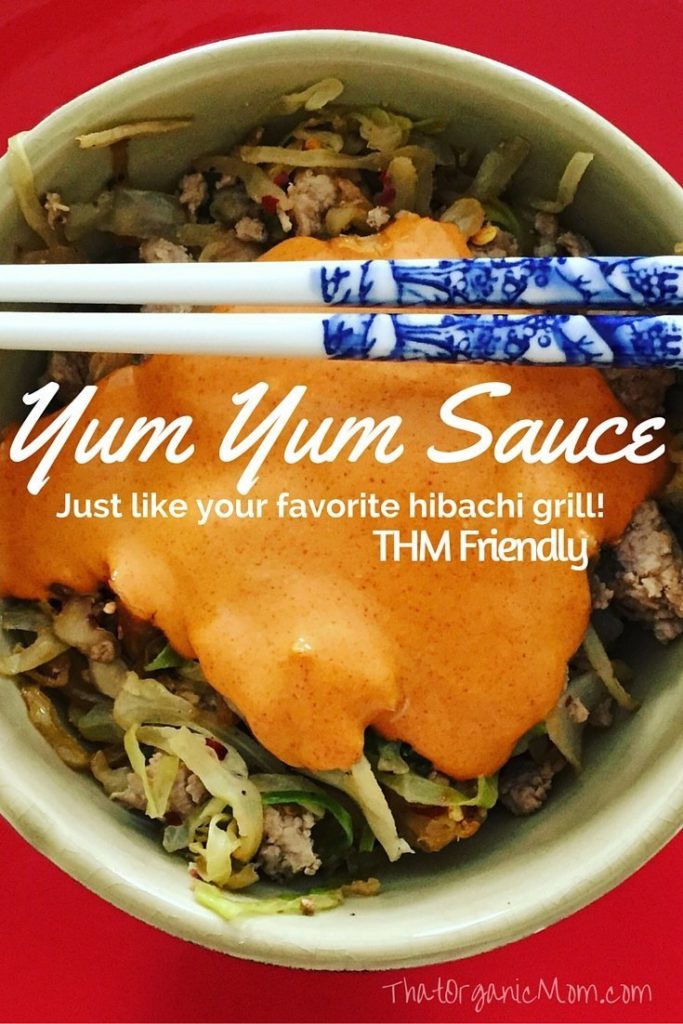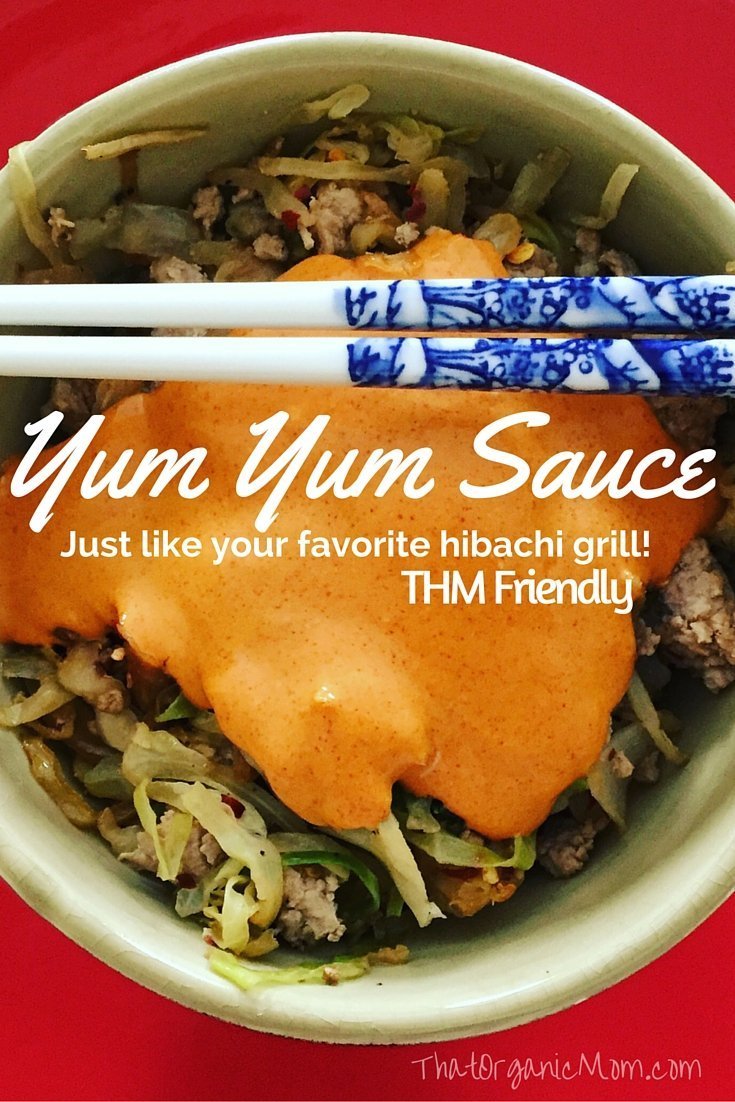 Don't forget to pin this recipe! Check out some other posts on this site: