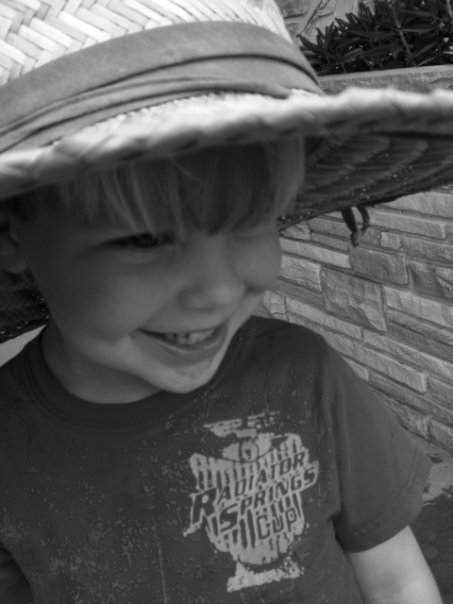 We sometimes get a wee bit sick of eating Tacos on Tuesday, or any day for that matter. There is only one child who asks for plain ole' beef tacos every single week. I've eaten them until just the smell of taco seasoning makes me gag a little.
I have tried to do different styles of tacos to mix it up, you know, a nice fish taco would be interesting, but nooooooo…… He insists on a standard taco: shell, ground beef, sour cream and cheese. In that order. I know, you would put the cheese next to the meet so it would get nice and melty, but that is not how he likes it. The cheese must go on top.
So, we suffer through as a family, for the benefit of one. Hopefully someday, he will look back and realize how much we all loved him to endure taco night every week for over three years and counting… I'm sure one day he will grow out of it. Until then, we have learned how to put a twist on taco night while allowing him to have his standard taco.
Sometimes he doesn't notice if I substitute ground chicken, turkey or bison. We also like to have a lot of toppings to make it interesting. Black olives, chopped tomato, chopped onion, different flavors of salsa, different hot sauces. I try to have rice and beans on the side to make it more filling and stretch it a bit.
Since Monday was MLK day, my children had a day off school. This always throws me off my routine for the week so I didn't have ground meat in my fridge, I didn't have cheddar cheese, what a dilemma!  I was too tired to even think of making a trip to the store.
So I grabbed some Once A Month Cooking Chicken that I had set aside and started to warm it up, I threw it on top of some Organic Tortilla chips I had in the pantry, then added Havarti cheese on top! After it was hot and melty I added sour cream and guacamole. Believe it or not, he gobbled it up and never complained once! I guess he forgot it was Tuesday too!
Happy Taco Tuesday everyone! What's your favorite way to change up Taco Tuesday?