Last Updated on July 5, 2022 by Rebecca Huff
My avocado lime crema is a simple condiment that makes your favorite tex-mex tastier. Makes boring tacos more exciting and adds the wow-factor to anything on which it is drizzled, dolloped, or poured.
What is avocado lime crema?
While most people would consider Avocado Lime Crema a condiment; we sometimes use this one like a dip.  For example, in place of guacamole with chips or cut vegetables.
Because this condiment is made with yogurt instead of sour cream it contains probiotics. I appreciate that my kids are getting a good dose of probiotics with the yogurt along with the healthy fats from the avocado.
How to make
When I shared my Thai Chicken Tacos with Beet Infused Pickled Onions recipe, a friend asked: "what is avocado lime crema?" So, while this recipe is very simple, it's nice to know exactly how to whip some up to make all your meals magical.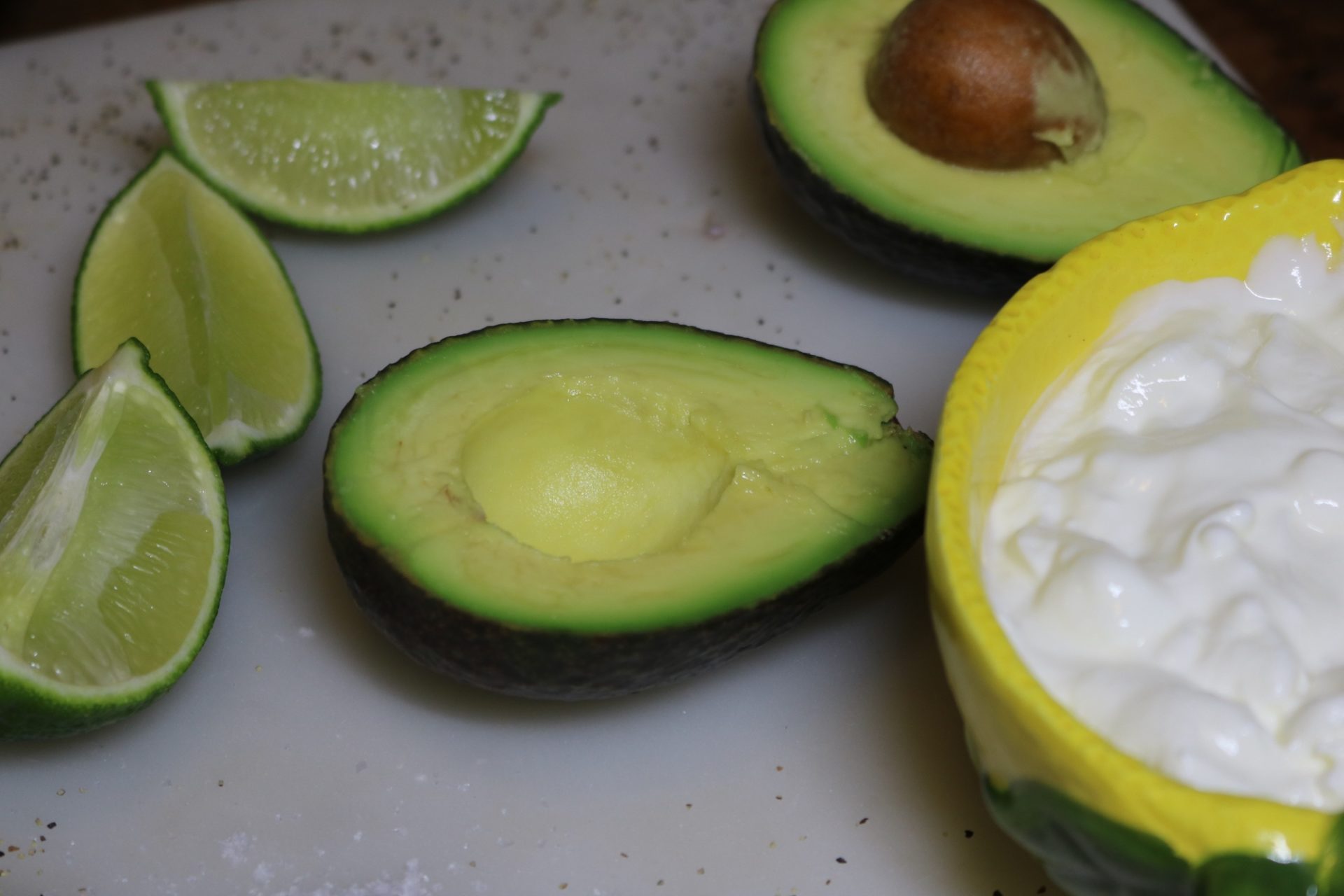 Because avocado = magic.

Avocados tends to go brown pretty quickly. There are a couple of ways you can keep this fresh longer, but I recommend making it right before you serve the dish.
I have tried adding a lime wedge to the leftovers in a jar which kept beautifully until I could finish it off
Put an avocado pit in with the crema in a jar
Keep the avocado lime crema in a squeeze bottle, (filled to the top preferably)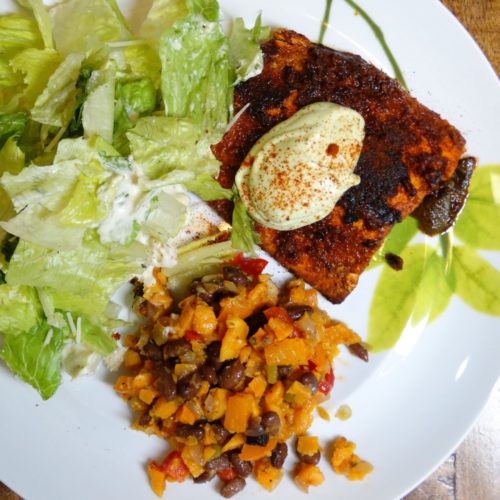 Avocado Lime Crema

Gluten Free

Keto

Low Carb

Trim Healthy Mama

Vegetarian
Make it thick and dollop it on salmon or chicken, make it thin and drizzle it on tacos or enchiladas. No matter what you pour it on, it makes everything yummier.
Ingredients
One large avocado

1/2

cup

Greek yogurt

my preference is Siggi's Triple Cream

Zest from 1 lime

save lime for juice

Juice from 1 lime

you can use the zested lime

1

clove

garlic finely minced

almost to a paste

Salt and Pepper to taste
Instructions
Zest lime and set aside

Juice the zested lime into a mini food processor, add in the avocado, yogurt, garlic, salt, and pepper.

Blend well, sprinkle on the lime zest.

Enjoy!
Notes
This recipe is very easy to double, triple, or quadruple!
*If you plan to put this into a squeeze bottle you might want to save the lime zest as a garnish. Sometimes it can clog the opening of a squeeze bottle, depending on the size of bottle being used.
Avocado and yogurt make an excellent and healthy combination. You can pair this dip or topping with your favorite recipe to see that it goes with almost anything. It can even take the place of mayonnaise.
Try Avocado Lime Crema with:
Any dish you make for Taco Tuesday
Along with Simple Cheese Dip at a party
Southwestern Sweet Potato Hash or any other type of savory sweet potato dish
For a dairy-free version, you can use plain unsweetened coconut milk yogurt. There are so many ways to incorporate Avocado Lime Crema into your meals. A fun way to use this is to put it in a squeeze bottle for squeezing on tacos, burritos, enchiladas and more.