Last Updated on June 29, 2022 by Rebecca Huff
You like guacamole? Looking for another fun way to use your salt block? If you aren't even sure what I'm talking about – read this post all about the use and care of salt blocks first.
Have you tried Salt Block Guac?
Smashing Avocados
As much as that sounds like a really great album, smashing avocados on a salt block is what we are talking about! Seedy chips and hot sauce make excellent accompaniments to the guacamole.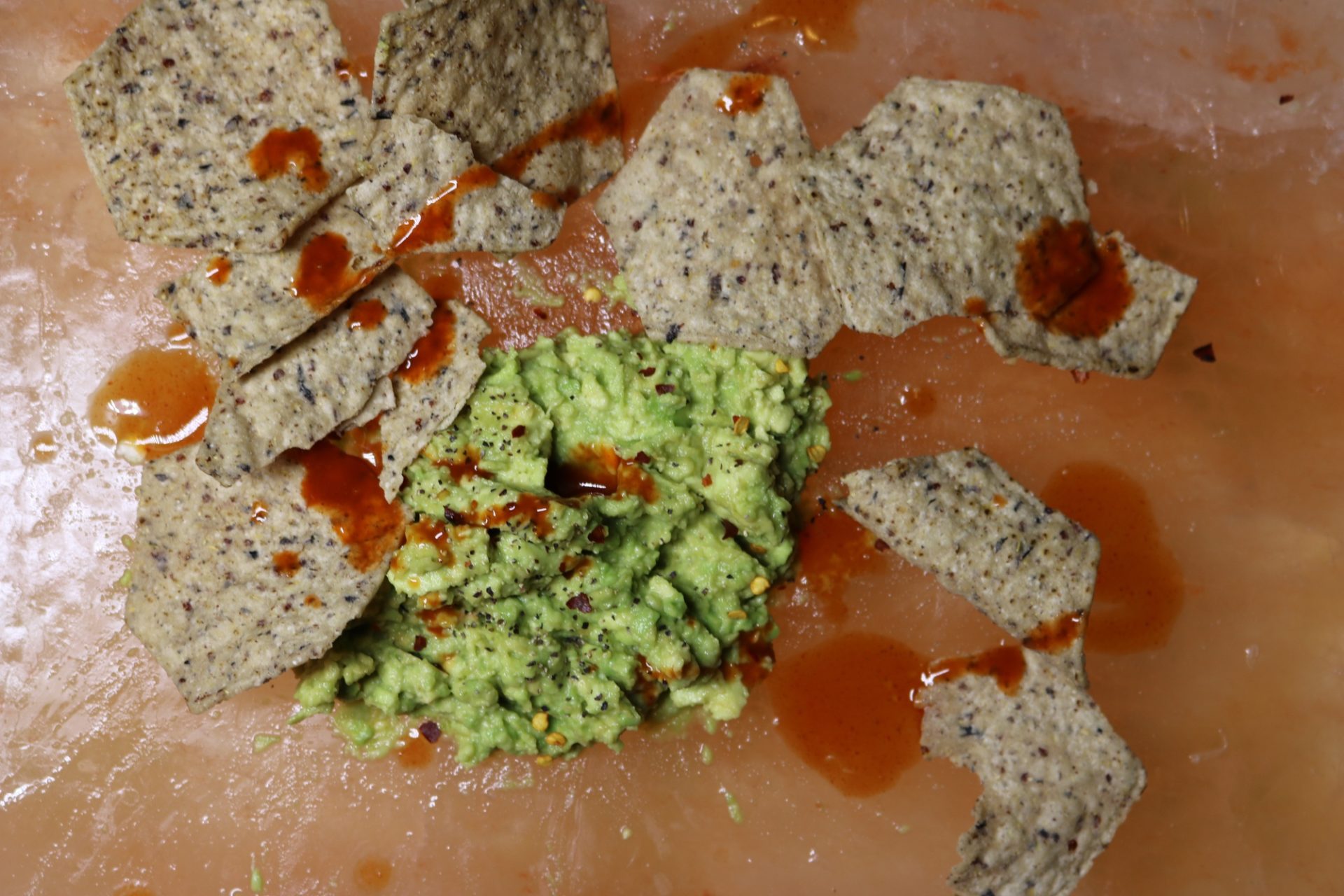 The recipe couldn't be any simpler. Cut a lime in half. Then cut an avocado in half. Take half the lime and squeeze some of the juice onto your salt block. Take the lime and spread it around. Isn't that fun?
Now scoop out the avocado onto the limey salt block and mash it with a fork.
You're done.
Grab your chips, carrots, celery, bell pepper strips and whatever else you can find with crunch and start scooping up your guac – fast!
What's the hurry?
Well, if you're not going to eat it in a hurry, it could get too salty! That's why you need to scoop it off the salt block into a separate dish. Don't over smash or spread it around too long or it could get too salty. Alternatively, taste it as you go.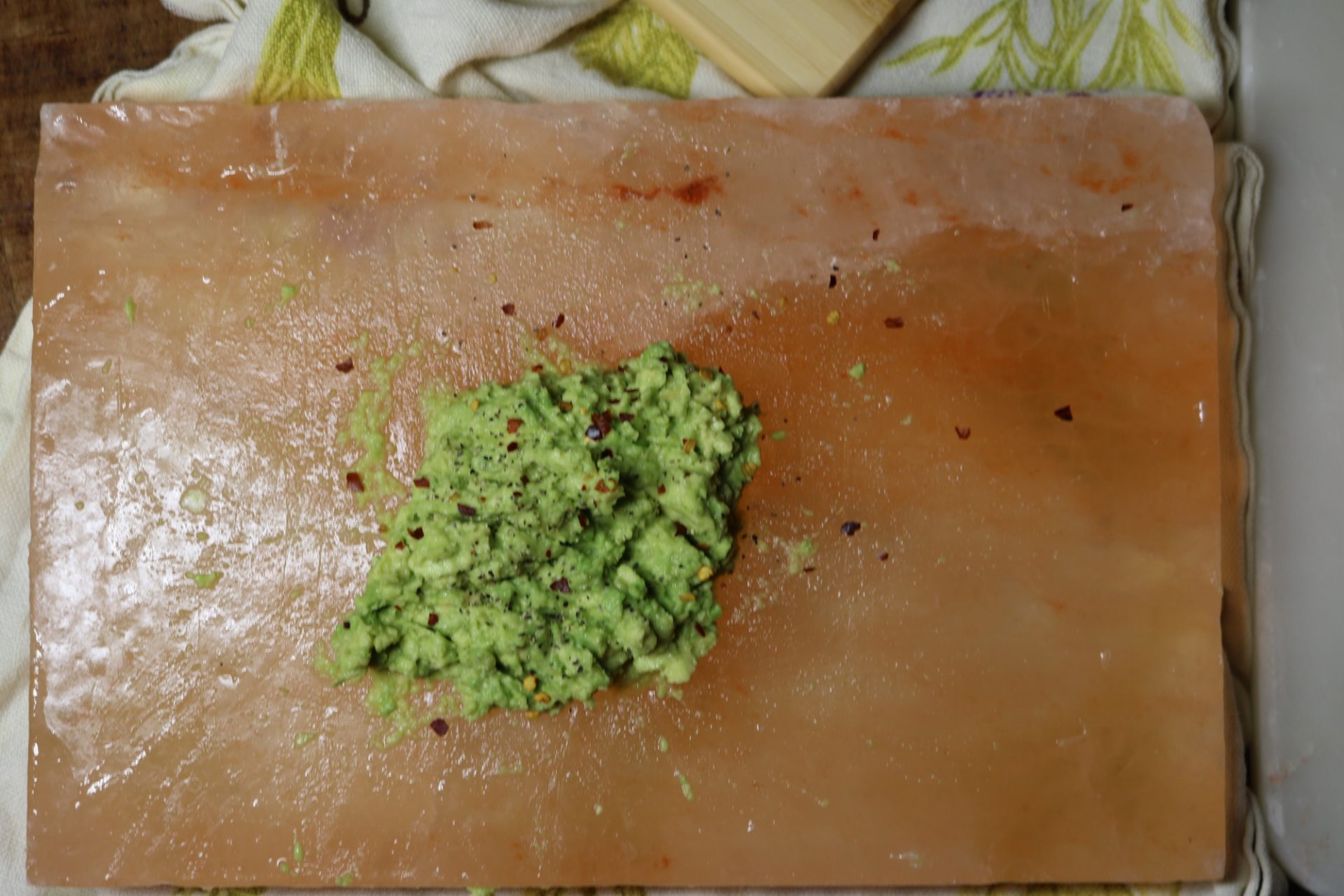 If you like a little something extra, try a chopped up tomato, jalapeño, crispy bacon or sun-dried tomato! Want to add some crunch and more nutrients? Sprinkle on some sunflower seeds.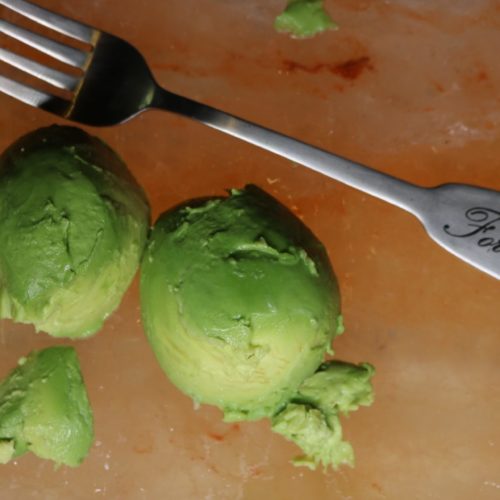 Salt Block Guacamole

Dairy Free

Gluten Free

Keto

Low Carb

Paleo

Sugar Free

Trim Healthy Mama

Vegan

Vegetarian

Whole 30
Guacamole is good. Salt block guac is out of this world! Himalayan salt blocks (some call them tiles) lend the perfect saltiness to your avocados!
Instructions
Cut lime in half and rub cut side on salt block.

Cut avocado in half and scoop onto salt block.

Mash with fork, add in optional items if using.

Put guac in bowl and enjoy!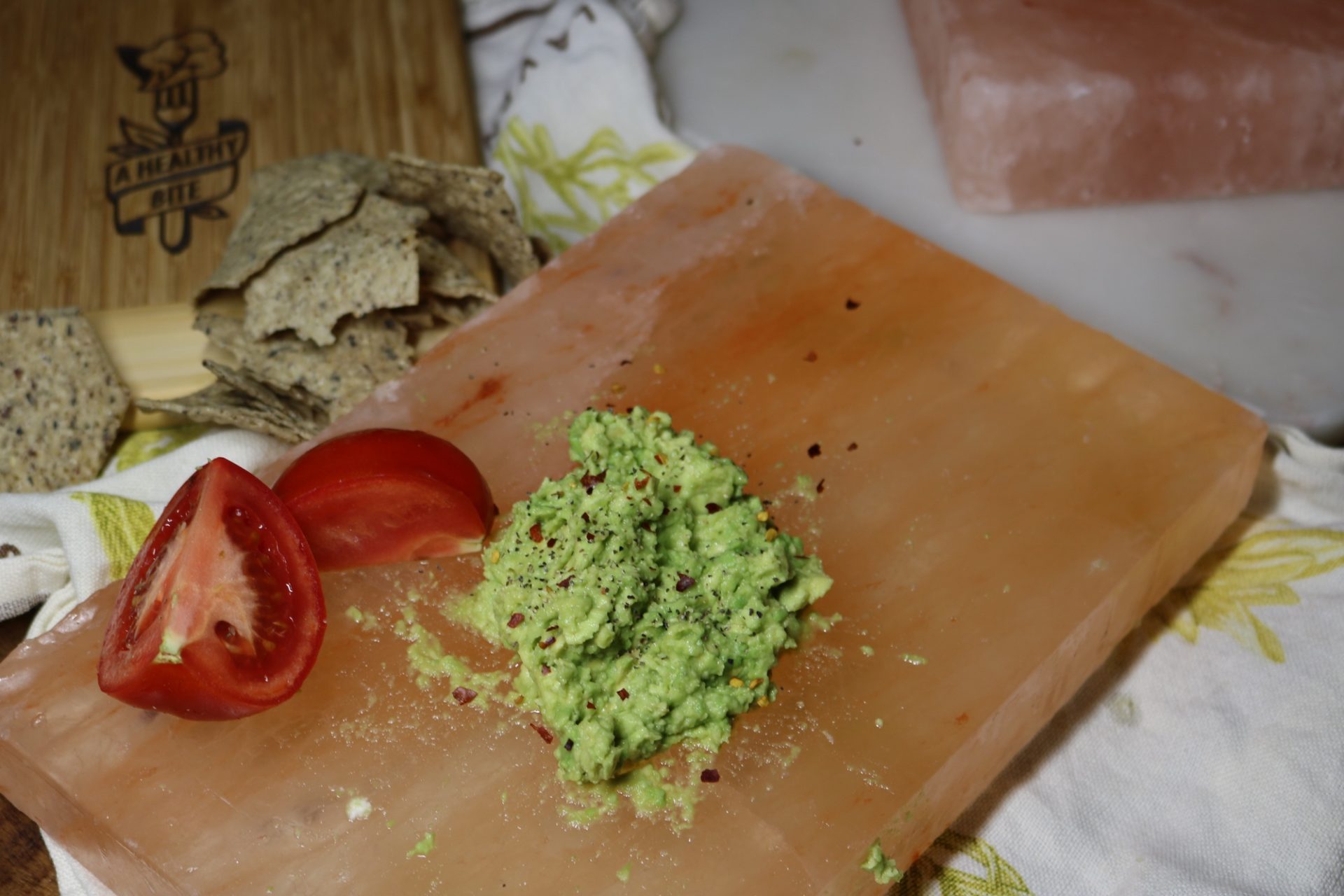 I'd love to hear about what you use your salt block for. I'm always looking for new ways to use mine. Feel free to share in the comments, or make a suggestion for something you'd like me to try. I'm always game to play in the kitchen (as long as someone else cleans up the mess!)