Podcast: Play in new window | Download
Subscribe: Apple Podcasts | Google Podcasts | RSS
Last Updated on June 29, 2022 by Rebecca Huff
This podcast episode is one of the most important topics for parents: How to stop eating so much sugar. As we've discussed in the past, our children are what we ate and what their grandparents ate. Research shows over and over again the tremendous negative impact of added sugars.
The American Heart Association has recommended that kids ages 2-18 should have less than 25 grams or 6 teaspoons of added sugar daily for a healthy heart. However, the average child's sugar intake is between 22-34 teaspoons per day depending on age and other factors.
One of our biggest goals is to empower parents to significantly reduce sugar intake for the entire family. Whether we are helping one family do a pantry makeover, or we're encouraging thousands to do a quit-sugar challenge, our aim is to help families get healthier, one baby step at a time.
With this goal in mind, we are so pumped to introduce you to the authors of the book Sugarproof.
Sugarproof: The Hidden Dangers of Sugar that Are Putting Your Child's Health at Risk and What You Can Do
In this episode of A Healthy Bite podcast, you'll find out how sugar is affecting your child and what you can do. Here are the 8 main topics we cover in this episode. You'll find the 7-Day and 28-Day Challenge in their book.
What was your motivation behind writing this book?
How much sugar does the average kid consume?
What are the short term and long term implications of excess sugar intake?
Can kids be addicted to sugar?
If parents have a child with a serious sweet tooth, what steps can they take to get it under control? or reverse sugar addiction in children… i.e. How do we sugarproof our kids – the basics.
When should parents start sugarproofing their child (before conception?)
You have short term and long term challenges in your book, what kind of results would people expect to see with those?
Halloween is coming up along with the holidays, maybe some tips for sugarproofing during the candy culture season?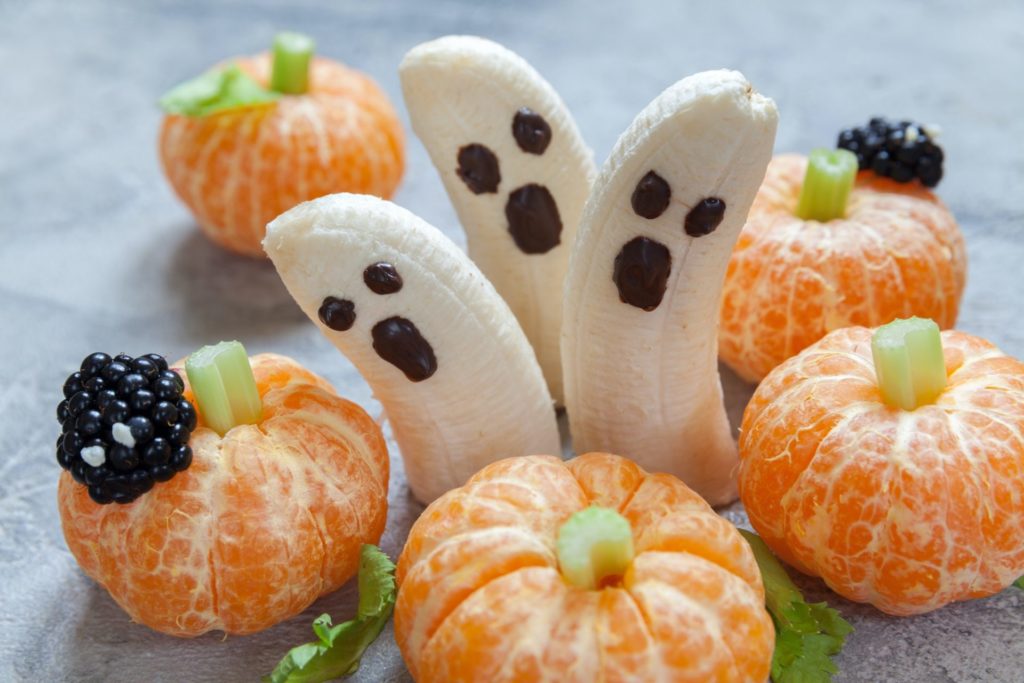 Why You Need to Cut Back Your Child's Sugar Intake
If your children throw tantrums, storm around the house, or can't sit still you will want to read chapter three. In this chapter, the authors describe why a quick release of sugar into the bloodstream can strap your children into a roller coaster that causes highs and lows. They make the connection between breakfast and behavior that many parents have overlooked.
Perhaps you've noticed that your children get hyper after sugar? It's not your imagination! It's due to the unpredictable effects of sugar. These highs and lows can take a toll on children, making them moody, raising their stress levels, and overall temperament. You'll read about case studies in the book that suggest clear links between sugars in the diet and your child's mood and mental well-being.
You've probably heard about the importance of gut health and the connection to immunity, mood, and even your child's memory. That is because trillions of microorganisms live and thrive inside the digestive system in what is known as a microbiome. Your child's microbiome is established in the first few years of life. This means that this is a crucial time to monitor the foods they eat.
Too much sugar can lead to digestion problems as well as a whole host of other issues. These include the possibility of fatty liver disease, diabetes, heart disease, obesity, acne, and more.
Sleepless on Sugar
Weight gain and obesity are not the only factors at play when it comes to cutting back on added sugars. Sleep is one of the pillars of health and wellness, but it's especially important for children to get a good night's sleep.
Too much sugar right before bed (and possibly at other times in the day) can cause an energy spike that delays the settling downtime for kids. In fact, they believe it could even interfere with melatonin secretion and the circadian rhythm. This causes the body to crave more sugar, which in turn leads to less sleep and creates a vicious cycle.
Why Sugar Addiction is Rampant
One factor is that "Kids have a stronger built-in preference for sweet flavors compared to adults." Sugarproof Science
Another reason we are addicted to sugar is that it isn't just in the obvious places like a chocolate bar; it is also in "healthy foods" such as granola, salad dressing, and peanut butter. Sugar consumption is not just about the frequency of desserts and sugary snacks, but about the training of our taste buds to prefer sweeter tasting foods.
If your family enjoys ice cream every night after dinner, that would definitely be a great place to start cutting back. However, it's the hidden sugar we aren't recognizing on food labels that drive up the total grams of sugar we eat per day.
That's why we have such strong sugar addiction; sweeteners are rampant in the most unusual places. Many of the foods marketed to our children have multiple sweeteners, among them, high-fructose corn syrup tends to top the list.
Across the board, nutritionists and dietitians agree that high-fructose corn syrup and other sweeteners should not be part of a child's everyday diet.
That's why we recommend cutting back the amount of sugar you consume from those unexpected places. Besides, when you are making food choices that involve sugar, wouldn't you rather your count be on the actual sweet stuff as opposed to hidden in bread and pizza?
Finding Added Sugar
In chapter two, you'll get a sixty-second history of sugar and find out that not all sugars are created equal. You'll discover some common names for sugar that you might not have been previously aware of. In addition, you'll learn about the one hidden sugar that is very hard to spot.
An entire section of the book is dedicated to glucose in many forms that are hard to identify on ingredient labels simply because the names used don't sound like other sugars. Dextrose and Maltodextrin are a couple of secret names for glucose. You'll also find more information about why manufacturers use these glucose-based sugars.
Fructose is another such substance that can be confusing to identify on packaging labels. The authors go into detail to describe how these various sweeteners are used, what is harmful about them, and how to avoid them.
First, learn the names of various added sugars, then take any food product label and take a look to see if you can spot the hidden sugars. Make it a game with your kids! I taught my children to look at the ingredient list and learn what each one was. If they didn't recognize one as a food, I asked them to look it up. We learned a lot about what is in processed foods by doing this.
While more parents are becoming aware of the need to cut back on sweets, there is still work to be done in the area of avoiding added sugar in common foods such as ketchup. Low-sugar foods may still have added low-calorie sweeteners which may still have an impact on blood sugar levels.
With a little searching, you can find sugar-free pasta sauce, ketchup, and even bread these days. You just have to become aware and read ingredient lists.
Getting past the sugar cravings
One of the problems with many weight loss programs is the addition of low-calorie sweeteners. While it is true that they have fewer carbs and do not have an identical impact on blood sugar, they don't necessarily prevent you from having sugar cravings. In fact, they may cause you to crave sugary foods more.
It's best not to rely on diet soda or other sugar-free foods to cut back on sugar intake. The authors recommend that you not use artificial sweeteners or even low-calorie sweeteners such as sugar alcohols or stevia. Extensive research has not been done on the long-term effects of low-calorie sweeteners, even though the FDA has approved some under GRAS (generally recognized as safe.)
This is the same scenario as I reported about propylene glycol many years ago. It is considered GRAS for food in America, however, it is banned in cat food and for human consumption in most of Europe.
It's best to eliminate "every day" high-sugar foods altogether, such as toaster pastries, breakfast cereal, flavored yogurts, fruit juice, and granola or energy bars are some of the biggest culprits.
The less sugar you consume, the less you will crave. When you eat more healthy fats such as olive oil or avocados, you will reduce sugar cravings.
Fruit: Nature's Candy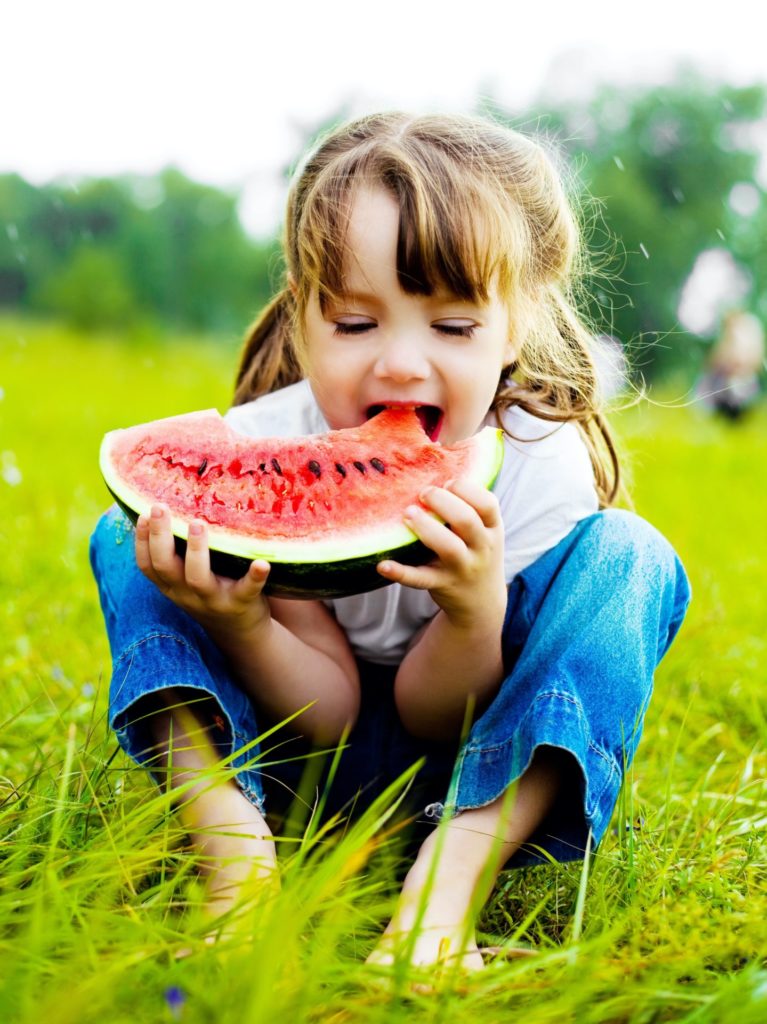 The natural sugars found in fruit are the healthiest way to enjoy sweets. The sugar-proof recipes in the book use fruits such as figs, dates, bananas, or raisins to add sweetness. Whole fruits have a natural sweetness and they contain nutrients that kids need.
Fresh fruit is preferred however, dried fruit also has its place. Check to make sure there are no added sugars, as many do, dried cranberries are especially hard to find without added sugar.
Unsweetened dried fruit is a tasty ingredient you can add to a homemade trail mix in addition to nuts and unsweetened coconut flakes. Also, dried fruit can be used to make fruit paste that can take the place of sugar-sweetened jams and jellies. Just as a precaution, it's easy to overeat dried fruit and it may cause you to continue having sugar cravings.
You'll find menu plans, lists, and all the tools you need in the Sugarproof book.
How to stop eating sugar at every meal
The transition to healthy eating will be what you make of it. In chapter seven of Sugarproof, you'll find seven strategies that work. The breakfast tip is one of my favorites and you'll find lots of options based on prep time so whether you have no time or half an hour, there are recipes for everyone.
You'll find plenty of Michael and Emily's recipes in the book as well as some on their website. They've also shared an exclusive recipe for Blueberry Muffins with you here on ThatOrganicMom.
Check out the Sugarproof article about sweeteners for baking and recipe the authors shared with me here: Blueberry Banana Muffins (no added sugars.)
Check out other ideas such as:
Our Korean-inspired veggie pancake recipe has a high ratio of egg to flour for added protein and is flexible in that you can use any vegetables your kids like, and if needed, each family member can customize their own. With ½ cup of veggies per pancake, it's also a good way to get in a serving of vegetables in the morning. I also like to add fresh ginger to the pancakes, even if it's not traditional, as I love the bright flavor and it helps me wake up.

International Breakfasts, Part1: Korean-Inspired Savory Pancakes with Tamari Dipping Sauce
Try the tip of using Furikake – A Versatile Japanese Seasoning With Many Sugarproof Uses.
Now that you are getting the idea, get ready to make a plan and start sugarproofing your family.
Cold Turkey vs. Gradual Elimination of Added Sugar
Both the cold turkey method as well as a longer term elimination of added sugars are outlined in the book.
We introduce the strategies you will need to successfully reduce sugars to a healthy level. We also provide step-by-step details for a 7-day and a 28-day plan to rightsize sugar. A Sugarproof child is one who can still enjoy sweet treats but knows how to avoid overdoing it.

Sugarproof
Some families may want to go with the gradual plan for rightsizing sugar. Chapter nine is where you'll find all of the details to help you implement this challenge with your family.
If you'd like to participate in the 28-Day Challenge, I'll be kicking one off soon. Grab a copy of Sugarproof and join me!
Step 1 is to decide on your approach. Will you drop some hints to your family and see how they react? Or will you quietly and discreetly eliminate and stop replacing the foods in your home that contain added sugars?
Unless your children have expressed a desire to cut back on sugar it might be better to go stealth mode. An even longer-term approach would be to stop buying anything with added sugars. Also, stop buying sugars and just buy other types of snacks such as cheese, nuts, veggies, and fresh fruits. This includes maple syrup and other "healthy" sweeteners.
In this case, I would only talk about it if one of my children directly asked me. "Where's the cereal?" My response would be, "I decided to stop buying cereal because it's full of sugar, let's grab a cookbook and see what kinds of savory breakfast ideas we can find!"
There are plenty of strategies, tips, and ideas in the Sugarproof book and the website. Will you join me for the 28-Day Challenge? If you're in, I'd love it if you'd let us know in the comments below.
About the Authors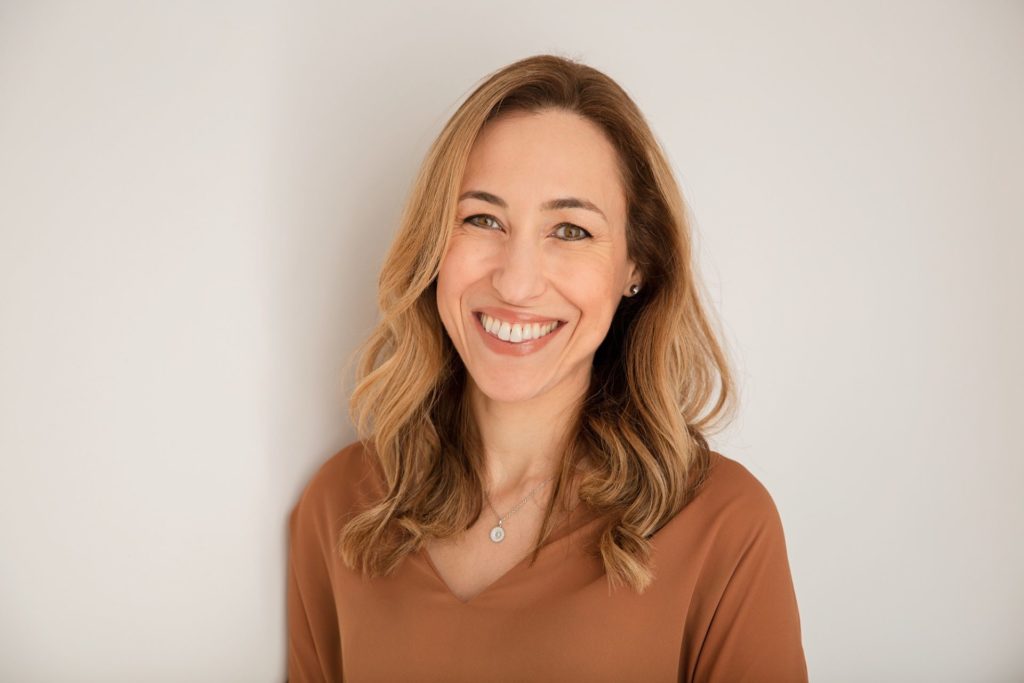 Dr. Emily Ventura
Dr. Emily Ventura is an experienced nutrition educator, public health advocate, writer, and cook. She completed her master's in Public Health and her Ph.D. in Health Behavior Research at the University of Southern California. She was selected as a Fulbright Scholar to teach public Health Nutrition in Italy and now lives in California, where she works as a writer, recipe developer, and mother to two young boys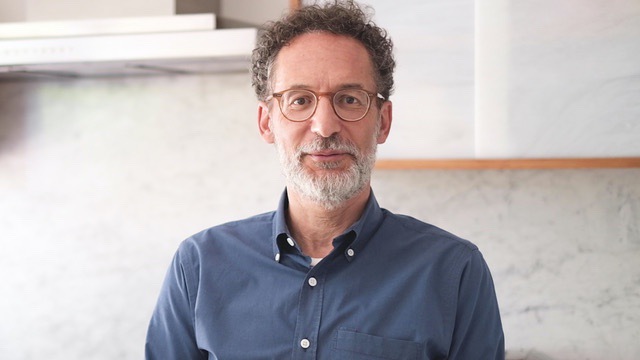 Dr. Michael Goran
Michael is a Professor of Pediatrics at The Children's Hospital of Los Angeles, which is affiliated with the Keck School of Medicine at the University of Southern California. He is Program Director for Diabetes and Obesity at The Saban Research Institute and he holds the Dr. Robert C and Veronica Atkins Endowed Chair in Childhood Obesity and Diabetes.
Dr. Goran also serves as Co-Director of the USC Diabetes and Obesity Research Institute. Dr. Goran is a native of Glasgow, Scotland, and received his Ph.D. from the University of Manchester, UK (1986) prior to postdoctoral training in the US (1987 to 1991). He previously served on the faculty of Medicine at the University of Vermont (1991 to 1994), the Department of Nutrition Sciences at UAB (1994 to 1999), the Department of Preventive Medicine at USC (1999 to 2018) prior to joining Children's Hospital of Los Angeles.
His research has been continuously funded by the National Institutes of Health and other Foundations for the past 30 years during which he has raised almost $50m in funding to support this work. Dr. Goran has published over 350 professional peer-reviewed articles and reviews. He is the Editor of the "Childhood Obesity: Causes, Consequences and Intervention Approaches" published in 2017, co-editor of "Dietary Sugars and Health" published in late 2014, and currently serves as Editor-in-Chief for Pediatric Obesity.
Dr. Goran has been the recipient of a number of scientific awards for his research and teaching, including: The Nutrition Society Medal for Research (1996), The Lilly Award for Scientific Achievement from The Obesity Society (2006), The Bar-Or Award for Excellence in Pediatric Obesity Research, from The Obesity Society (2009), the TOPS award for contributions to obesity research from The Obesity Society (2014), and the Rank Prize Lecture in Nutrition (2018).
Michael lives in Silverlake, Los Angeles with his wife Lori, a film editor, his 2 teenage daughters, and their cat, Hugo Moon. Outside of work, Michael likes to play tennis, and hang out with his family which typically involves cooking, eating, going on walks and travel. Full details on Dr. Goran's research can be found on his web-site at www.GoranLab.com and you can follow him on twitter at @michaelgoran