Last Updated on June 29, 2022 by Rebecca Huff
Sweeteners make life, well, sweeter! They show up at celebrations of course, but also on our daily menu. Whether we intentionally or inadvertently consume sugars, it has the same impact: it's addictive, suppresses immune function, causes early signs of aging, promotes tooth decay, and many more negative effects. That's why it's important to know what you are looking at when you read an ingredient label.
Does this have added sugar? Are these sweeteners healthy? Which ones should we choose? What's good/bad about each one? Are there sweeteners that have health benefits? How do I satisfy my sweet tooth?
These are just a few of the questions I encounter when I do health coaching or a pantry makeover. Most people know that table sugar is not a good choice but when it comes to sugar alternatives, the options can be confusing. To make matters worse, some dietitians recommend unhealthy artificial sweeteners.
There are times when you are going to want a nice dessert made from something that will not harm your health like granulated white sugars or high fructose corn syrup. Special occasions call for a treat from time to time, but for superior health, sweeteners are not part of everyday life.
Remember, healthy eating is not only about replacing one sweetener for another. It's about eating higher quantities of whole foods, less processed food, and less total sugar. Many sweeteners on the market are better than white sugar, just remember that they will have an impact on blood sugar levels and they contain calories.
Natural Sweeteners that aren't necessarily healthy
Granulated Sugar
Plain, white, granulated sugar is almost always made from genetically modified beets. Unless the ingredient specifies, you can assume "sugar" means genetically modified. Therefore, if you purchase a cereal that is called "Mom's Best" and the ingredients list "sugar" as the second ingredient, you are eating a genetically modified product. If you want to be absolutely certain, call the manufacturer and ask them for specifics. Use the Non-GMO project app to find out.
White sugar is everywhere, even in places you never dreamed of and sugar goes by many names.
Cane Sugar
If a package says "cane sugar" what the manufacturer wants you to know is that this sweetener is not made from genetically modified beets. Cane sugar is less processed than granulated white sugar. Although, as far as taste and nutrient levels are concerned, it is better than plain sugar, it is still best to limit cane sugar.
If you are a diabetic or have blood sugar imbalances, or you simply want to maintain your immune system at peak performance, avoid cane sugar. Raw Cane Sugar is also extracted from the cane plant, then dried and left in its natural state. Natural sugar is a mini-step above table sugar, but for health, it is still not something you'll want to consume much of, if at all.
Agave Nectar / Agave Syrup
Very sweet syrup from the agave succulent which grows in semidesert conditions. Agave is low on the glycemic index scale but most people who need to regulate blood sugar levels will still want to steer clear of this sweetener. The agave plant is good for you, but the ultra-processed syrup that sits on the grocers' shelf is not a health food. In fact, agave is very high in fructose, which unlike glucose, must be converted by the liver. Consuming agave syrup can increase your risk for NAFLD (non-alcoholic fatty liver disease) as much as or more than table sugar.
1 tablespoon =14 grams of sugars / 16 carbohydrates /60 calories
You'll find plenty of recipes out there using agave, however, you'd be wise to choose a better alternative.
Brown Rice Syrup
Brown rice syrup is a sweetener derived from brown rice. It is better than High Fructose Corn Syrup but that's about as far as I can recommend it. Brown rice syrup is basically straight glucose and therefore has a high glycemic index. In addition, brown rice syrup is a man-made sweetener which is a result of processing brown rice until it becomes a sticky sweet substance. Not the best choice.
1 tablespoon = 20 grams of sugars / 14 carbohydrates / 54 calories
Where to buy: Health food stores often carry brown rice syrup; however, I do not consider this a health food.
Better Choices to Make Life Sweeter
Coconut Sugar
This dark granular sugar has a deep rich flavor and contains nutrients such as magnesium, potassium, and the prebiotic fiber inulin. Desserts made with coconut sugar are a good choice for children and healthy people who are not on a weight loss plan as coconut sugar has a lower glycemic index than white sugar but still contains a significant amount of calories and carbs.
1 tablespoon = 15 grams of sugars / 15 grams carbohydrates / 54 calories
Where to buy: The majority of health food stores will carry coconut sugar, as well as bigger chain supermarkets.
Dessert Recipes:
Mineral Rich Caramel Sauce Recipe (scroll to the bottom)
Barley malt
An intense and dark sweetener that is gentle on the metabolism. It has a strong dark flavor. Not a good choice for balancing blood sugar levels or weight loss.
1 tablespoon =8 grams of sugars / 14 carbohydrates / 60 calories
Where to buy: Most health food stores carry it and barley malt can be found on Amazon.
Dessert Recipe: Banana Nut Muffins
Use the product one for one in recipes that call for honey or molasses; to replace white sugar, use 3/4 cup barley malt to replace 1 cup sugar.
Maple Syrup
Very concentrated syrup from maple trees which is high in minerals. A good choice for healthy individuals who are not trying to achieve or maintain weight loss. Maple syrup contains healthy antioxidants, which is one of the reasons I use it to make desserts for my children.
1 tablespoon =12 grams of sugars / 13 carbohydrates /57 calories
Glycemic Load = 8
Where to buy: Most grocery stores carry maple syrup, look for pure 100% maple, it should have no other ingredients listed on the back.
Dessert Recipe: My kids favorite homemade ice cream sweetened with maple syrup
Raw Honey
Honey is a thick, golden liquid produced by bees. While honey contains plenty of nutrients in the way of vitamins, minerals, and antioxidants, it still comes with the same risks as table sugar. Honey breaks down into glucose and fructose and has a negative impact on your blood sugar levels.
1 tablespoon =16 grams of sugars / 17 carbohydrates / 64 calories
Glycemic Load = 10
Dessert Recipe: Mixed nut and honey baklava
When using honey in baking, you will need to reduce the total amount of liquid. When replacing plain sugar in a recipe, you will also need to reduce the amount of sweetener because honey is sweeter than table sugar.
Molasses
Blackstrap molasses is processed from sugar cane or sugar beets in a way that retains the minerals and vitamins. Has a very distinctive flavor and works well in recipes containing ginger, such as gingerbread cookies!
1 tablespoon =11 grams of sugars /11 carbohydrates /42 calories
Glycemic Load = 9
Dessert Recipe: Try the Old Fashioned Appalachian Dried Apple Stack Cake made with molasses.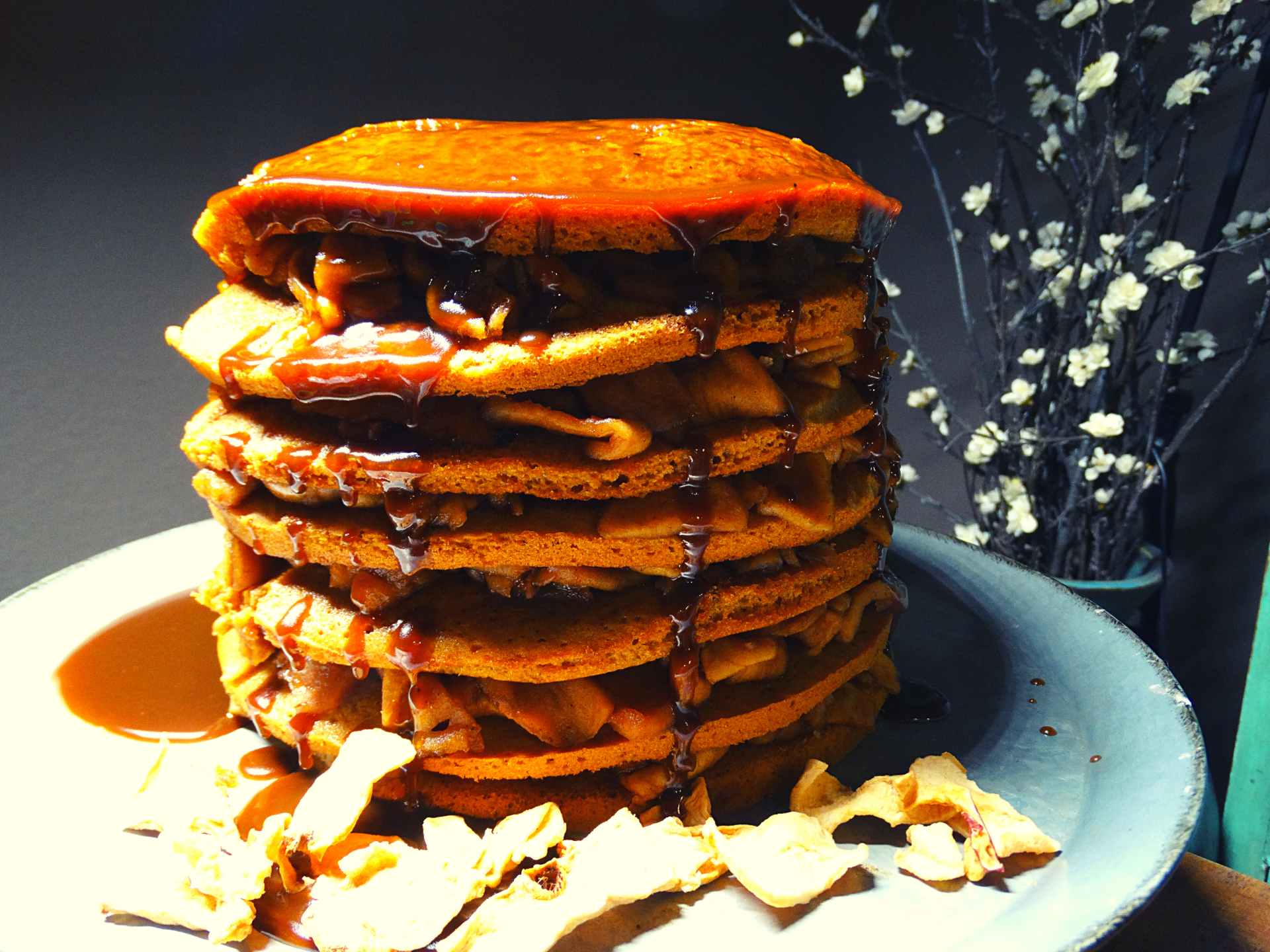 Sorghum Syrup
Growing up in Tennessee, I've had my fair share of sorghum. Anyone who's been to a fall festival in Kentucky or Tennessee has most likely seen the process of sorghum making. The stalks are pressed to release the bright green juice which later cooked until a thick light amber syrup is acquired.
One tablespoon of sorghum syrup supplies 200 mg of potassium, 6 percent of the recommended daily value for the average adult. It's also high in antioxidants, contains 300 mg of protein, 30 mg of calcium, 20 mg of magnesium and 11 mg of phosphorus – all in 1 tablespoon. In fact, it is 100 percent natural and contains no chemical additives of any kind. ~ What is Sorghum
Ten gallons of raw sorghum juice yields about 1 gallon of syrup.
1 tablespoon =14 grams of sugars /22 carbohydrates /62 calories
Glycemic Load = 10
Dessert Recipe: Bacon Sorghum Cornmeal Sandies and Sorghum Ice Cream
"When substituting sorghum in place of sugar, use 1/3 more sorghum than the amount of sugar called for in the recipe and decrease the amount of liquids by 1/3. When using sorghum instead of molasses, use an equal amount of sorghum but cut the amount of sugar, since sorghum is sweeter than molasses."
Date Sugar
Made from dehydrated, powdered dates, date sugar has a flavor that is lightly sweet with delicious butterscotch notes. Date Sugar is an option for healthy individuals not following a weight loss plan.
2 teaspoons = 4 grams of sugar/5 grams carbohydrates/20 calories
Dessert Recipe: Gluten Free Apple Crisp Red Quinoa Streusel
Use date sugar as a one-for-one replacement for granulated or brown sugar in baking recipes
Fruit
God's Candy! Fruit is even more appealing once you quit using white sugar. Eat fruit in season to reap the most nutritional benefits. Fruit juice and apple sauce can also be used in place of sweeteners when making baked goods, etc. Be cautious about smoothies and smoothie bowls that contain an excessive amount of fruit as they can spike your blood sugar levels.
sugars, carbs, calories vary by fruit
Dessert Recipe: 5 Ingredient Fruit Salad
Where to find: Start with your local farmers market!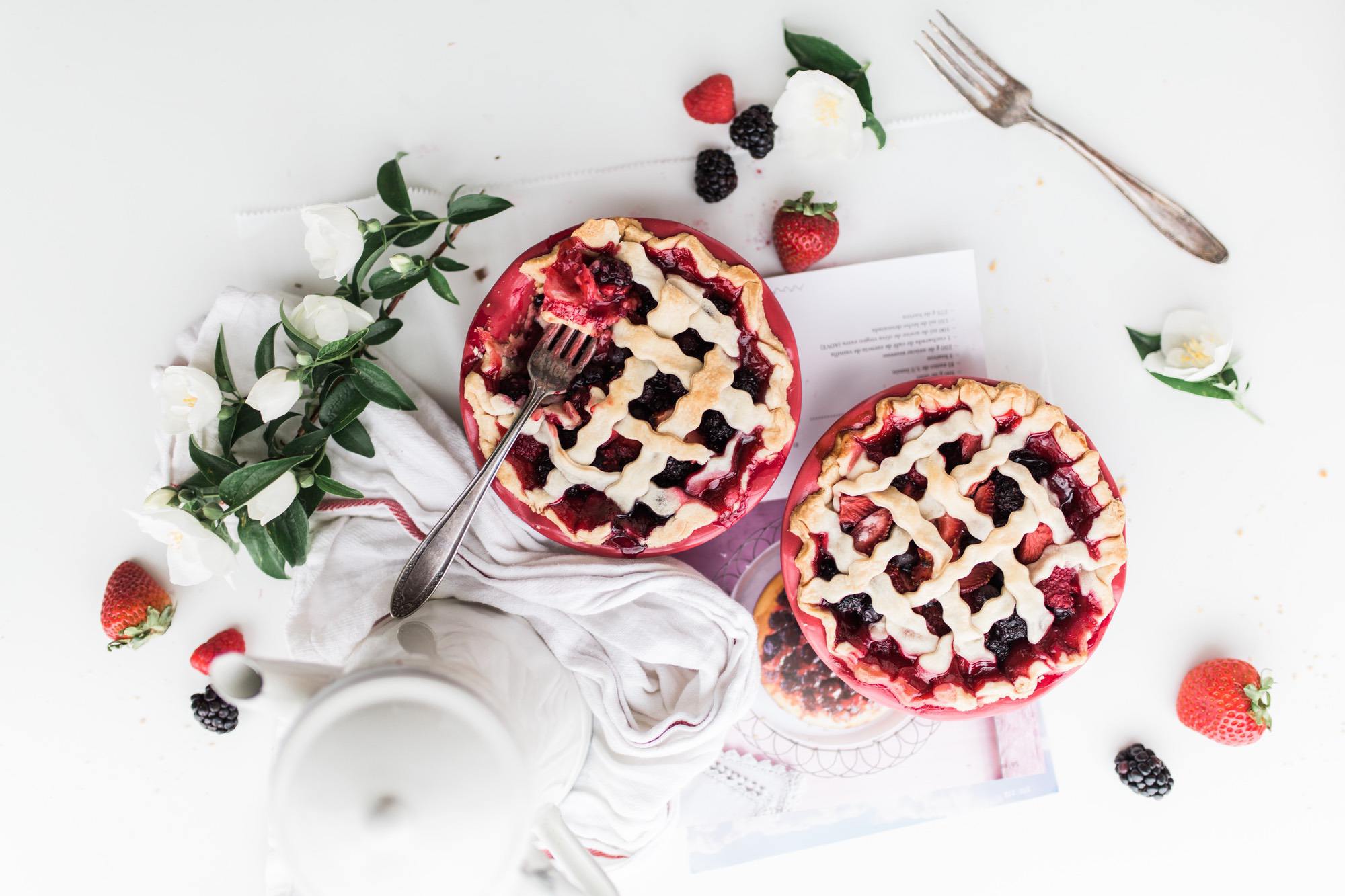 Fruit Sweetened Jam/jelly/spread
Used sparingly all fruit jams are much better for you than other types of jams and jellies and I find the flavor even better in the juice sweetened jams! Some fruit jams have fiber added.
sugars, carbs, calories vary by fruit
Dessert recipe: Dino's Fig Jam and Marcona Almond Parfait (okay it's not really just a dessert but it is so yummy!)
No or Very Low-Calorie Options
Stevia
This sweetener comes from a plant but is highly processed before it ends up in your pantry. I have known people who grew their own stevia plant to use the dried leaves, crushed, to sweeten foods. The stevia you find at the supermarket is refined but still may have health benefits including aiding in weight loss. Many people find that stevia has an aftertaste that is off-putting.
Stevia is 200 times sweeter than sugar, so you will need to adjust your recipes accordingly.
Dessert Recipe: Pumpkin Swirl Cheesecake is made with a stevia blend that also contains sugar alcohols (more on that further down in this post)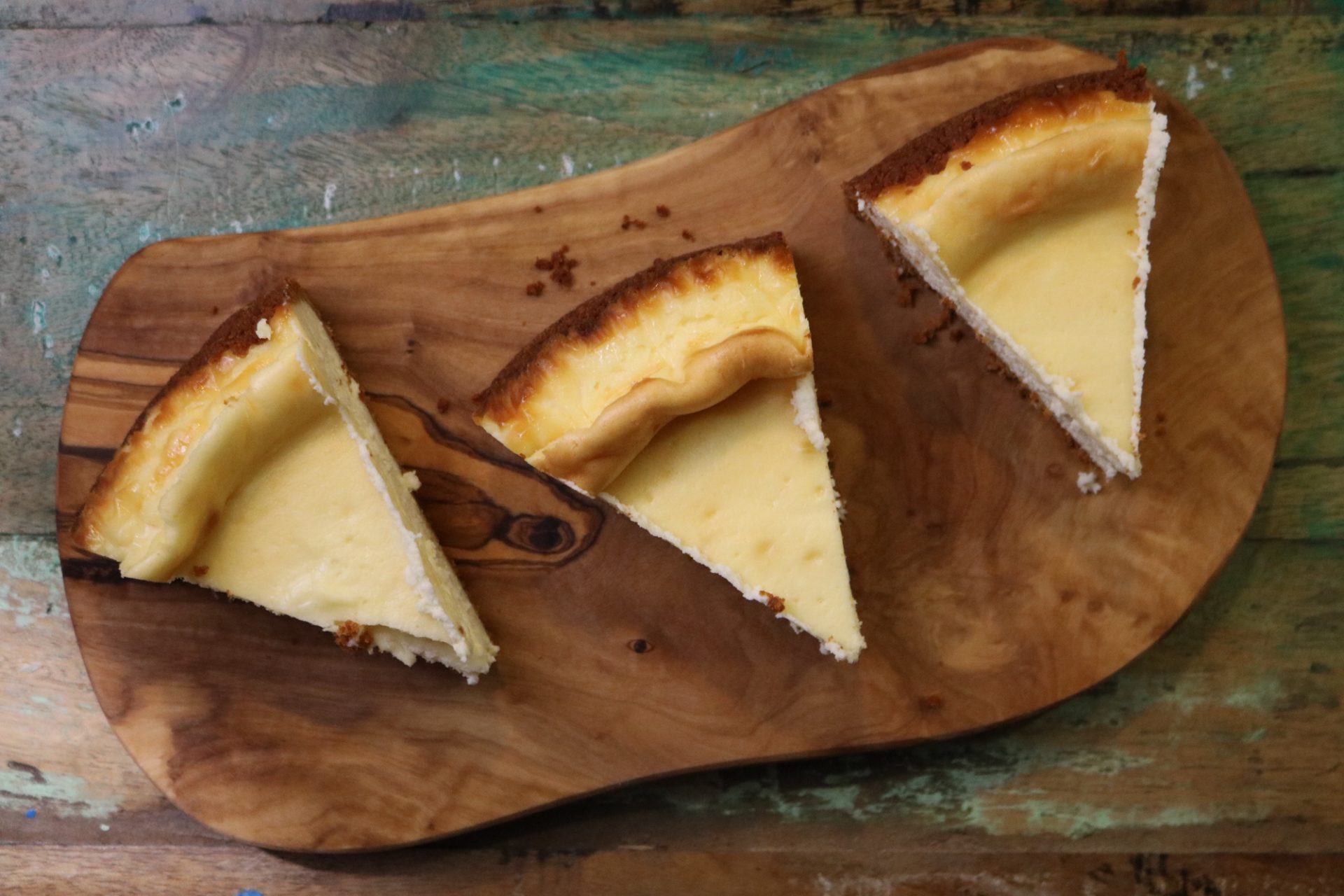 Monk Fruit
Grown in China, lo han guo or Monk fruit has been used for centuries as a digestive aid. As a sweetener, it is 150-200 times sweeter than sugar with no calories and no health risks. Many manufacturers such as Lakanto, blend monk fruit with erythritol because it is so sweet. In some blends, this combination is used as a way to make a convenient one-to-one sugar replacement.
It is recommended that diabetics monitor insulin levels when consuming any of these sweeteners. people with other health problems would do well to consider monitoring blood glucose levels to avoid metabolic syndrome. If you are one of the many people who are using sugar-free options to avoid weight gain, you will appreciate the sugar alcohol section below.
Sugar Alcohols
You may have heard of sugar alcohols if you follow a low-carb diet such as Atkins or Keto. Sugar alcohols include sorbitol, mannitol, xylitol, maltitol, maltitol syrup, lactitol, erythritol, and others. These sweeteners are technically not alcohol or sugar but a carbohydrate molecule resembling both.
While the FDA labels sugar alcohol as GRAS (generally regarded as safe) consuming too much may come with unpleasant side effects. Bloating and digestive upset may occur when large amounts are eaten, so just like with sugar intake, use these products in moderation.
Although erythritol has no calories it is not an artificial sweetener; though it has a taste 70% as sweet as sugar. Erythritol is a sugar alcohol that is fermented, non-glycemic and does not cause a spike in blood sugar. Studies show that erythritol does not promote tooth decay or feed the bacteria in the mouth, it is noncarcinogenic and actually contains antioxidants. However, it can cause minor digestive issues in some people but is said to be the easiest sugar alcohol to digest. It is best to start out with a small serving to test how well your body can tolerate it before incorporating it into your diet on a larger scale. From the research I have seen, it seems that erythritol is safe to use.~ Sugar, Stevia and Erythritol, whats safe?
I frequently use stevia, erythritol, and monk fruit in my low-carb recipes. For my kids, I use mostly maple syrup, honey, molasses, sorghum, coconut sugar, and date sugar. You'll find recipes in the dessert section using various sweeteners.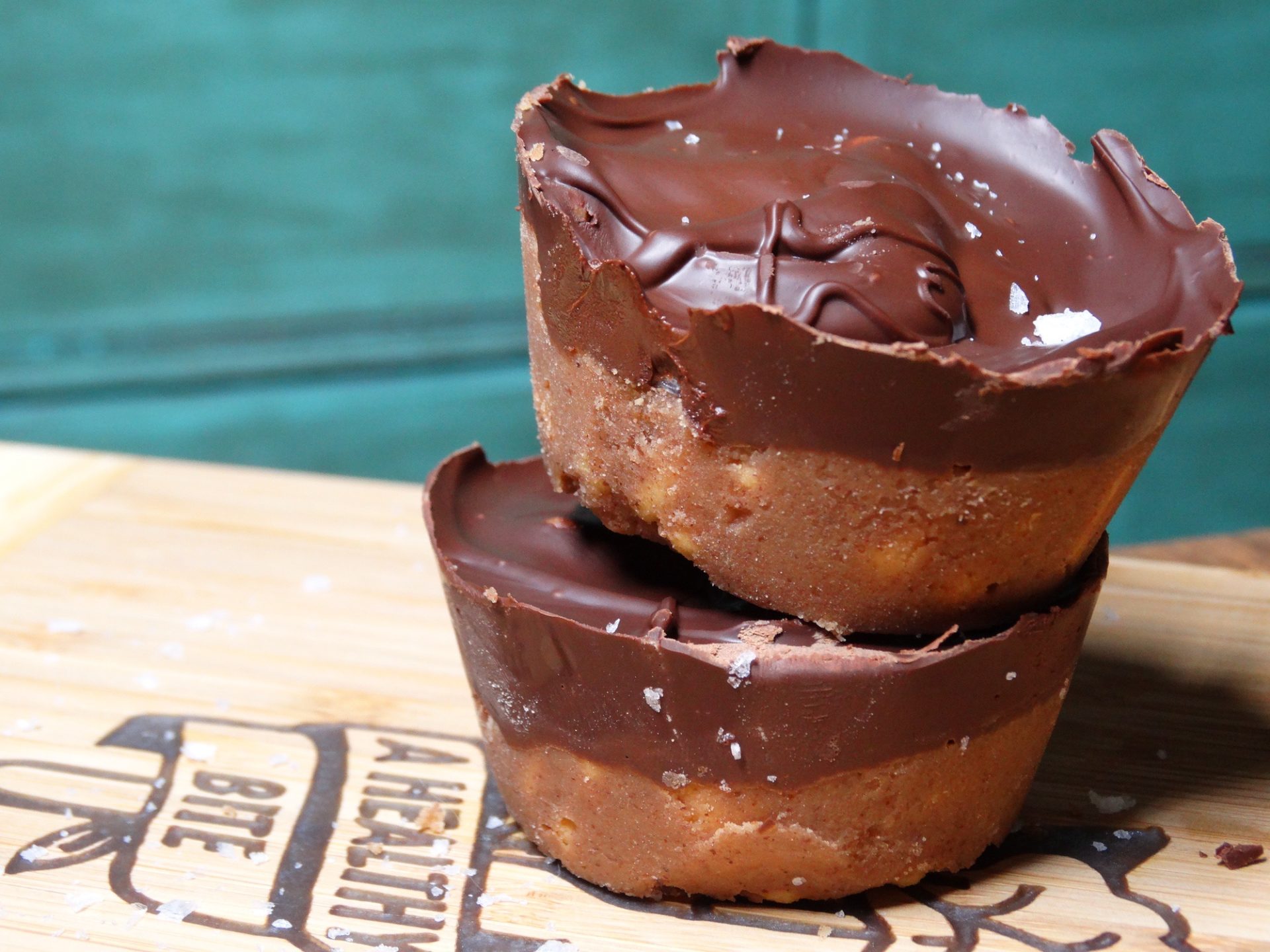 Sugar Substitutes or Artificial Sweeteners
Artificial sweeteners are often presented as a healthy option to patients with heart disease or type 2 diabetes due to the fact that most contain zero calories. However, sucralose, saccharin, and aspartame may do more harm than good when consumed on a regular basis. According to some studies, using artificial sweeteners can cause you to overeat.
How about you? What are your favorite sweeteners? Did I overlook one? I'd love to hear how you squash sugar cravings and how you make desserts with a sweet taste while avoiding non-nutritive sweeteners. Add your comments below!