Last Updated on June 29, 2022 by Rebecca Huff
My children love ice cream as much as any other kids. Being the label readers they are, we often end up scrutinizing the ice cream section for something suitable. Because I make my own ice cream sugar free and it looked like so much fun, they wanted in on the game. So I decided to start out with something simple, vanilla.
Making ice cream with an affordable ice cream maker
My ice cream churn isn't super fancy, I got in on Amazon but it works great. All you need for this ice cream maker is salt and ice plus of course whatever your ice cream base is.
Here's plain and simple vanilla that my entire family loves. Of course, when you make it yourself you probably won't be eating it every single night. The recipe below is half of what I use to make a big batch for our large family so feel free to double it if necessary.
I like to use real vanilla bean seeds but if you don't have them or don't want to spend the extra money just use vanilla extract. I have used extract and it is still delicious! For this recipe, I use one entire vanilla bean by splitting it open and running my knife blade along the inside of the bean to extract the fragrant seeds.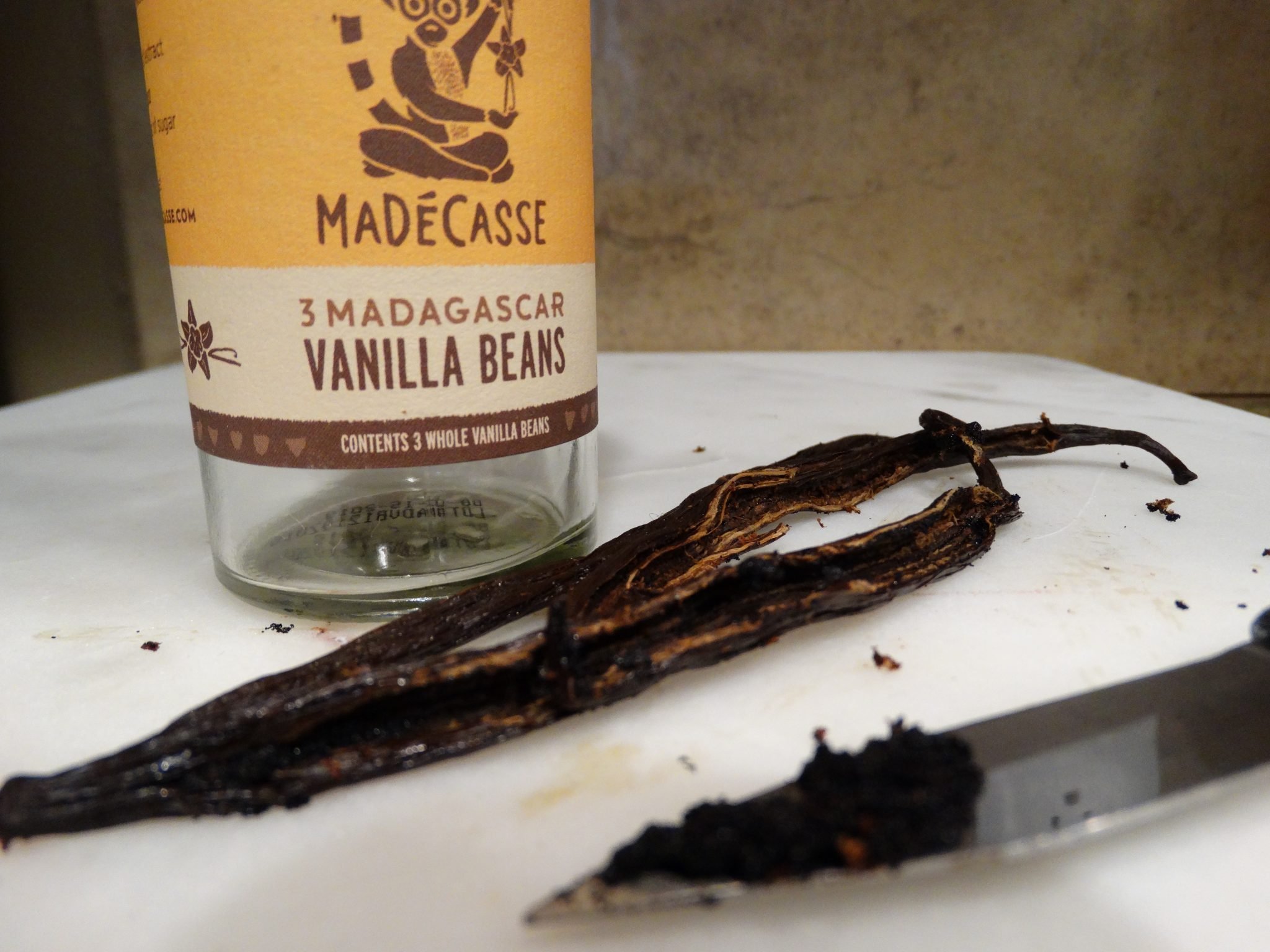 A healthier version of Vanilla Ice Cream
This is perhaps one of the easiest recipes for ice cream that I've ever made. I adapted it from a recipe that came with my ice cream maker to make it tastier and healthier. One thing that makes it super easy is that it uses heavy cream but no egg yolks. Because the ice cream doesn't contain egg yolks it isn't heated. Most recipes use eggs to improve the texture of ice cream, but no complaints here!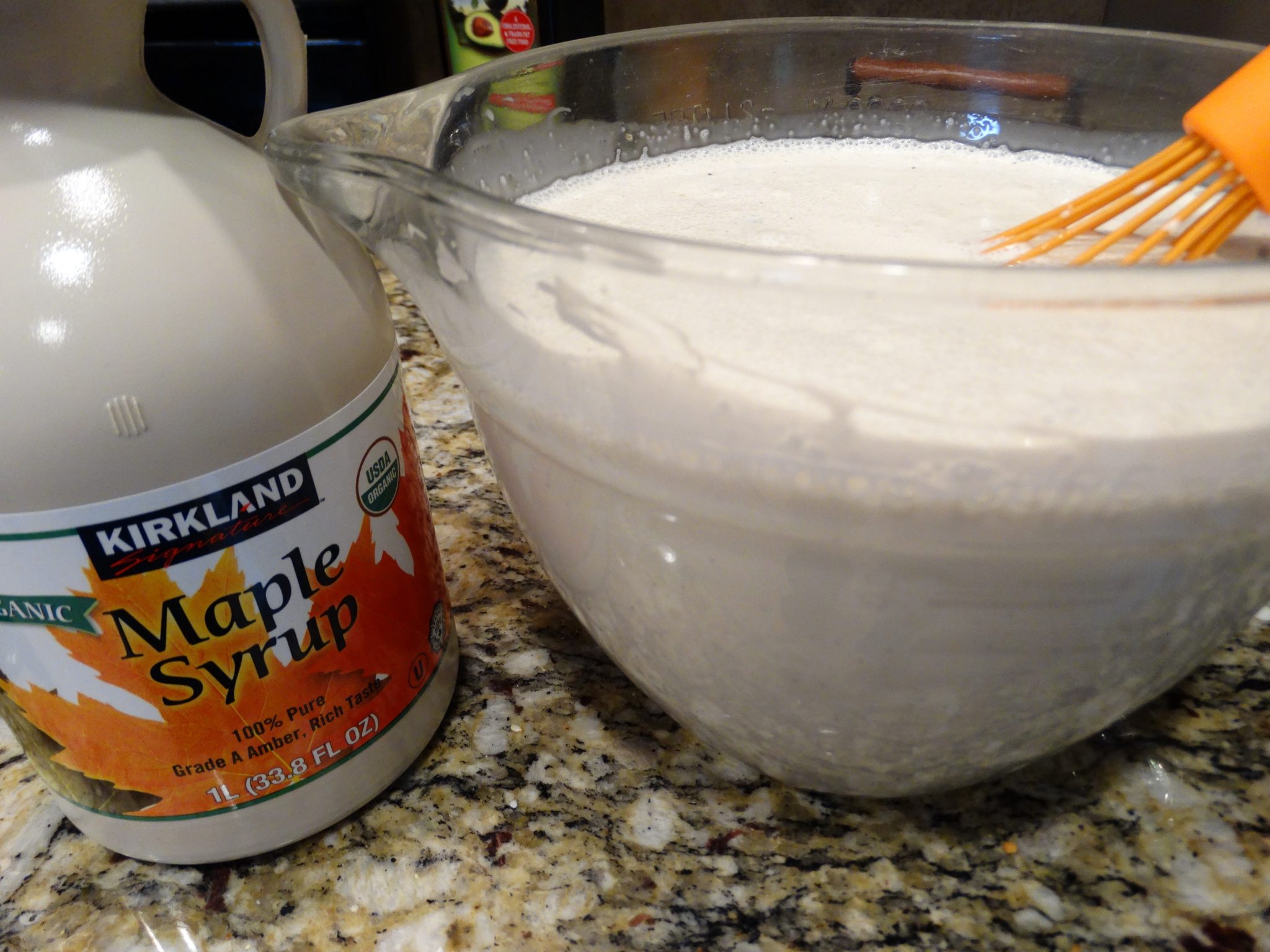 I chose maple syrup because it contains higher levels of beneficial nutrients, antioxidants, and phytochemicals than white sugar. Actually, I don't keep white sugar in my house, instead, I keep raw local honey and this maple syrup that I get from Costco. It probably goes without saying, but I can't help myself; only use REAL maple syrup, not "pancake syrup" or "maple-flavored syrup" please!
I wouldn't consider maple syrup a health-food but we're making ice cream for kids, so it's gonna have something sweet in it. Better this than high fructose corn syrup or white sugar from genetically engineered beets.
The heavy cream I use comes from Trader Joe's and if I don't have some local whole milk on hand, I'll also pick up some whole milk while I'm there. Skim milk and reduced-fat milk do not produce delicious ice cream in this recipe, so don't substitute here.
Part of the fun is letting the kids do as much as possible. We used to have a hand-cranked ice cream maker but I believe the electric one has more consistent results. They tend to congregate around the bucket while waiting for the magic to happen.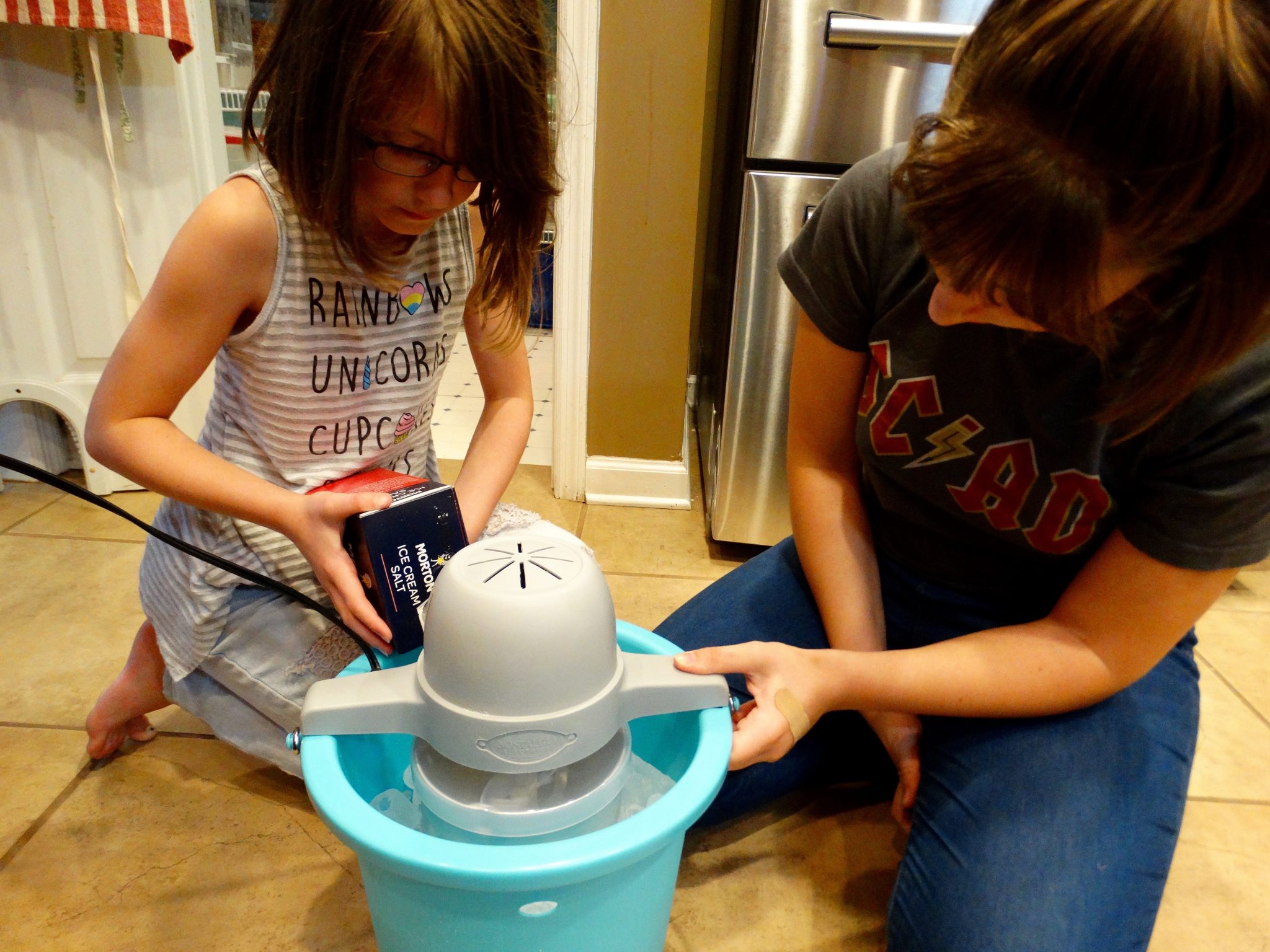 The churning time varies depending on how much ice and salt you use, how big of a batch you made, and how eager you are!! This is what it looks like when you want to eat it but it's not quite ready. If you are impatient (like we are) and eat it at this stage it will be delicious like soft-serve ice cream. Yum!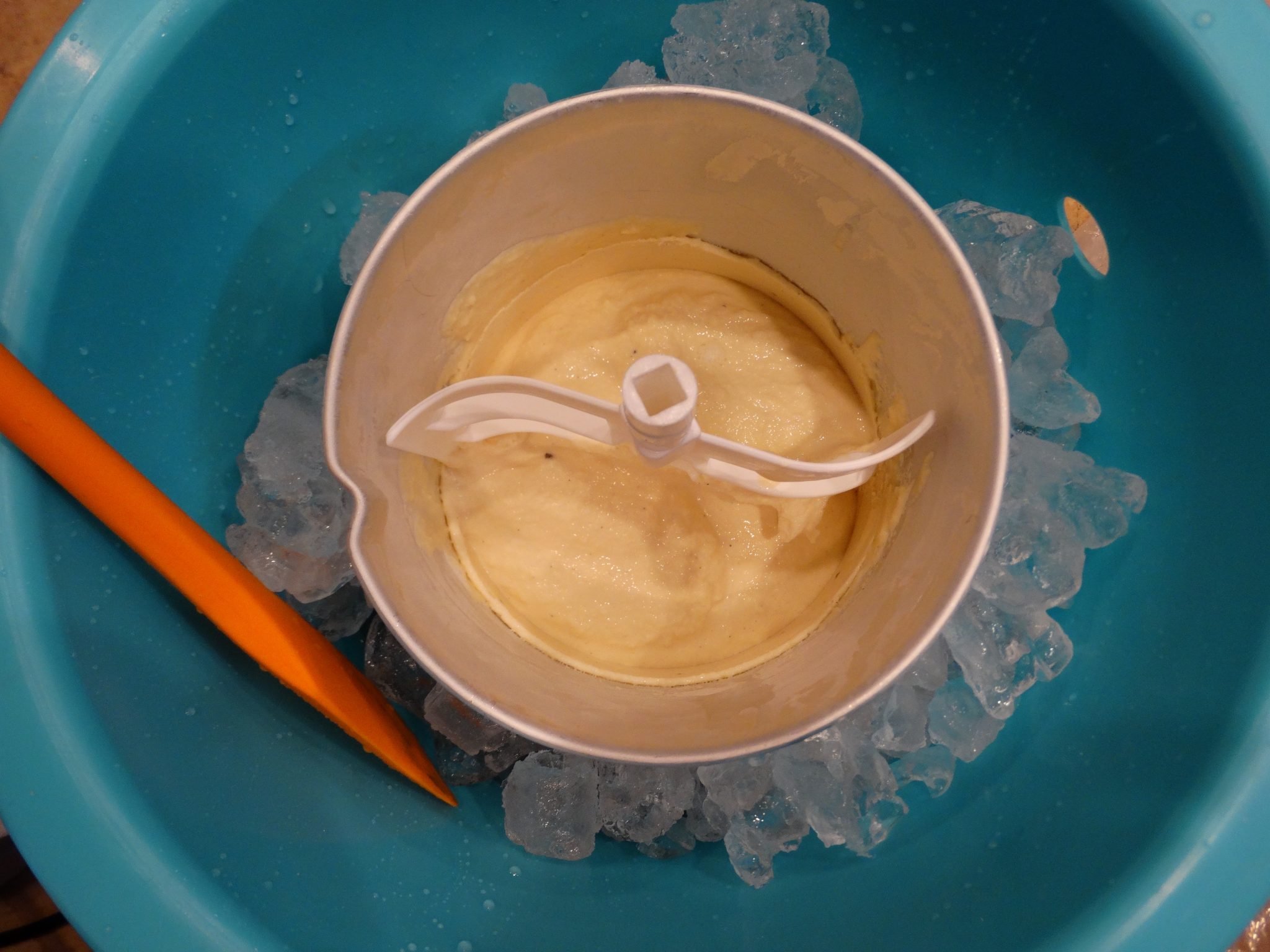 For those who prefer a firmer ice cream, keep churning! Follow your ice cream maker instructions but one thing I have noticed with ours is that scraping down the sides during the churning process is best if you want firmer ice cream.
Any leftover ice cream can be saved in the freezer for up to two weeks but let's face it, there's no way this will last two weeks.
Enjoy!!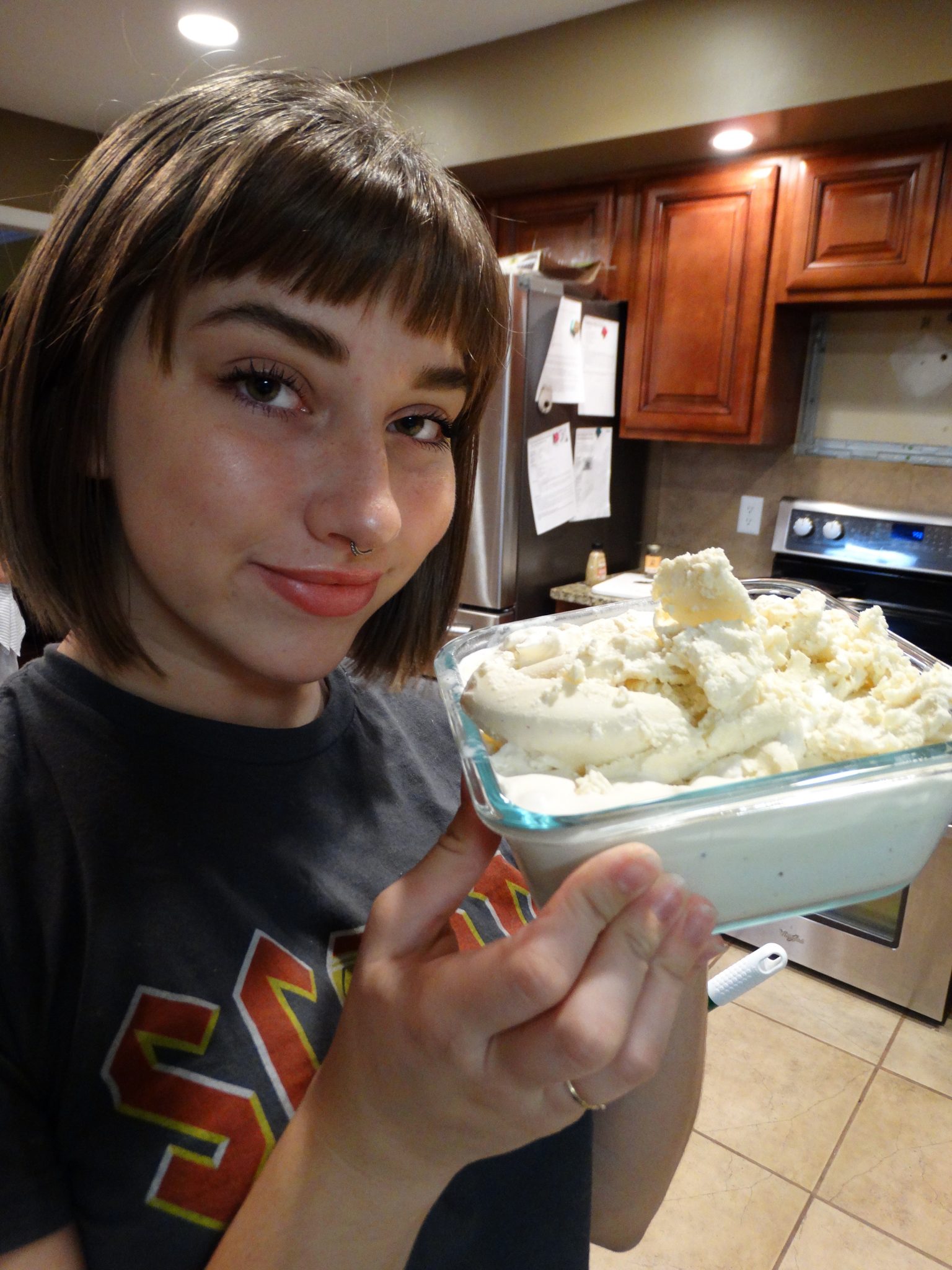 Vanilla Ice Cream sweetened with maple syrup
Ingredients
1

cup

whole milk

¾

cup

maple syrup

Dash of salt

Seeds from one vanilla bean

or 1 tsp vanilla extract

2

cups

heavy cream
Instructions:
Combine milk and maple syrup

stirring well.

Stir in salt

vanilla bean seeds, and cream.

Refrigerate at least two but up to 24 hours

Prepare in ice cream maker according to directions.

Dish up and enjoy!
Ice Cream Popsicles too
This recipe can also be used for a popsicle base to which you add fruit, flavorings, cookie dough, brownie bits, etc. See an example of this in my Labor Day Weekend Celebration post.
To make different variations, consider add-ins like:
chunks of fruit
cookies
brownies
superfoods
I'd love to see your creations, so if you make this, send me a photo or tag me on social media!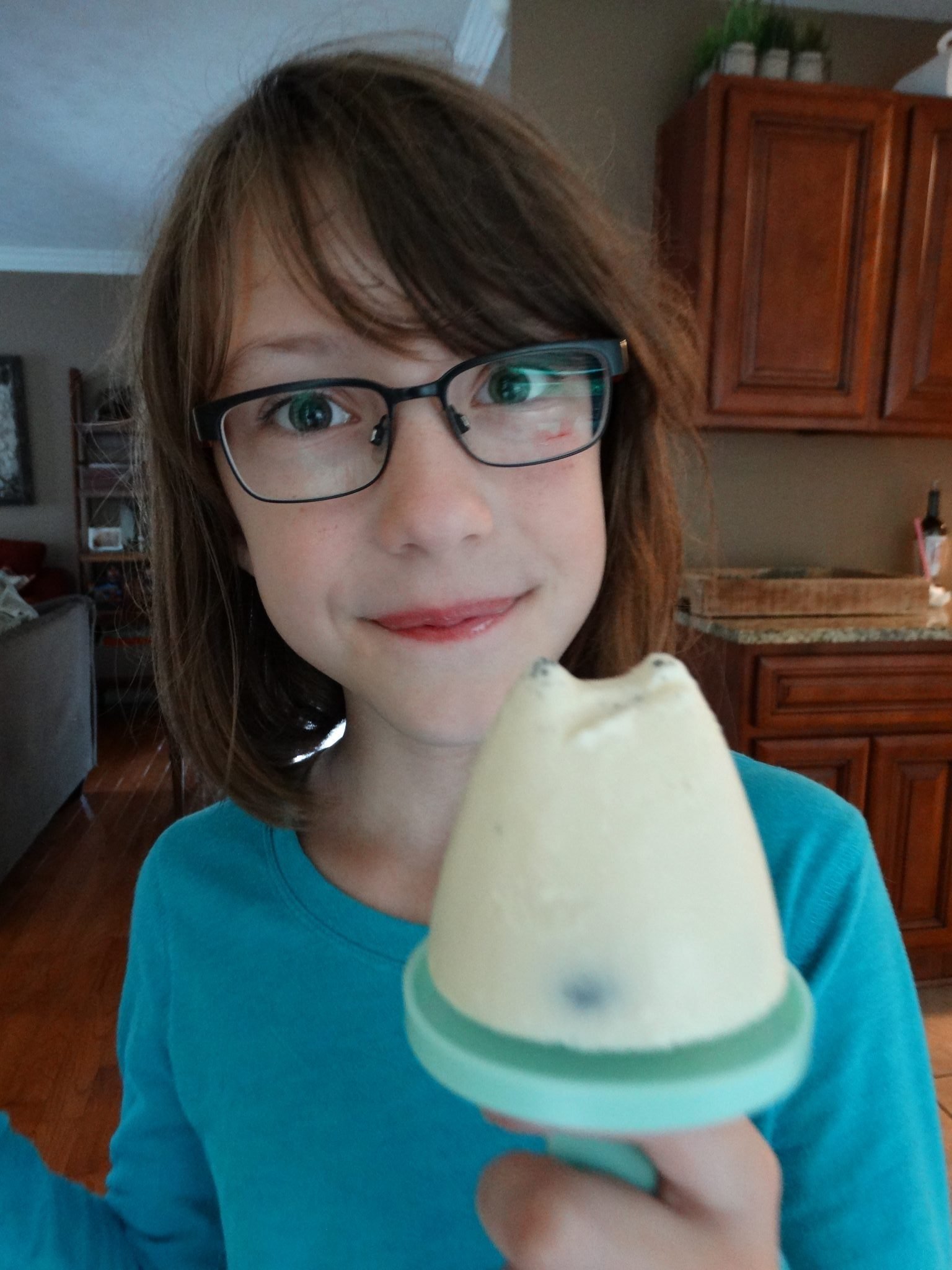 SaveSave
SaveSave
SaveSave
SaveSave
SaveSave