Sugar-Free Maple Walnut Truffles are Perfect for Low-Carb, Ketogenic, and Trim Healthy Mama Lifestyles
Sponsored by Pyure Organic
Maple Walnut Truffles are one of my favorite desserts. Keeping some of them in my freezer helps to keep me on track with my sugar-free lifestyle. Anytime a sweet craving hits, I can grab one out of the freezer and let it thaw on the counter or in the fridge for a few minutes.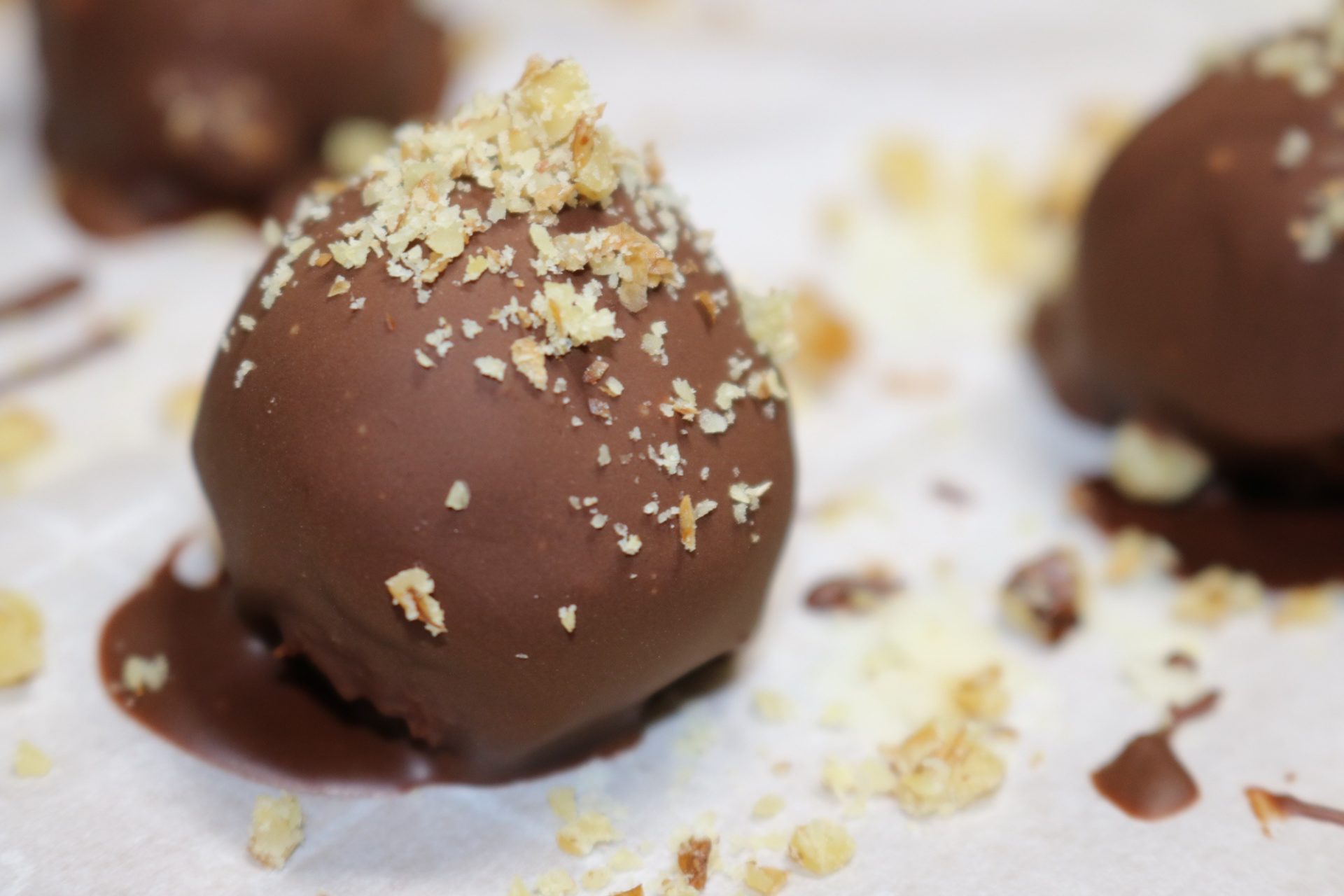 Maple is one of my all-time favorite flavors! There's no reason why we can't enjoy maple-y good treats just because we don't eat sugar. Get all the yum-factor with Pyure Organic Sugar-Free Maple Flavored Syrup!
Walnuts pair so beautifully with maple flavor, so I wanted to bring the two together in a delicious dessert.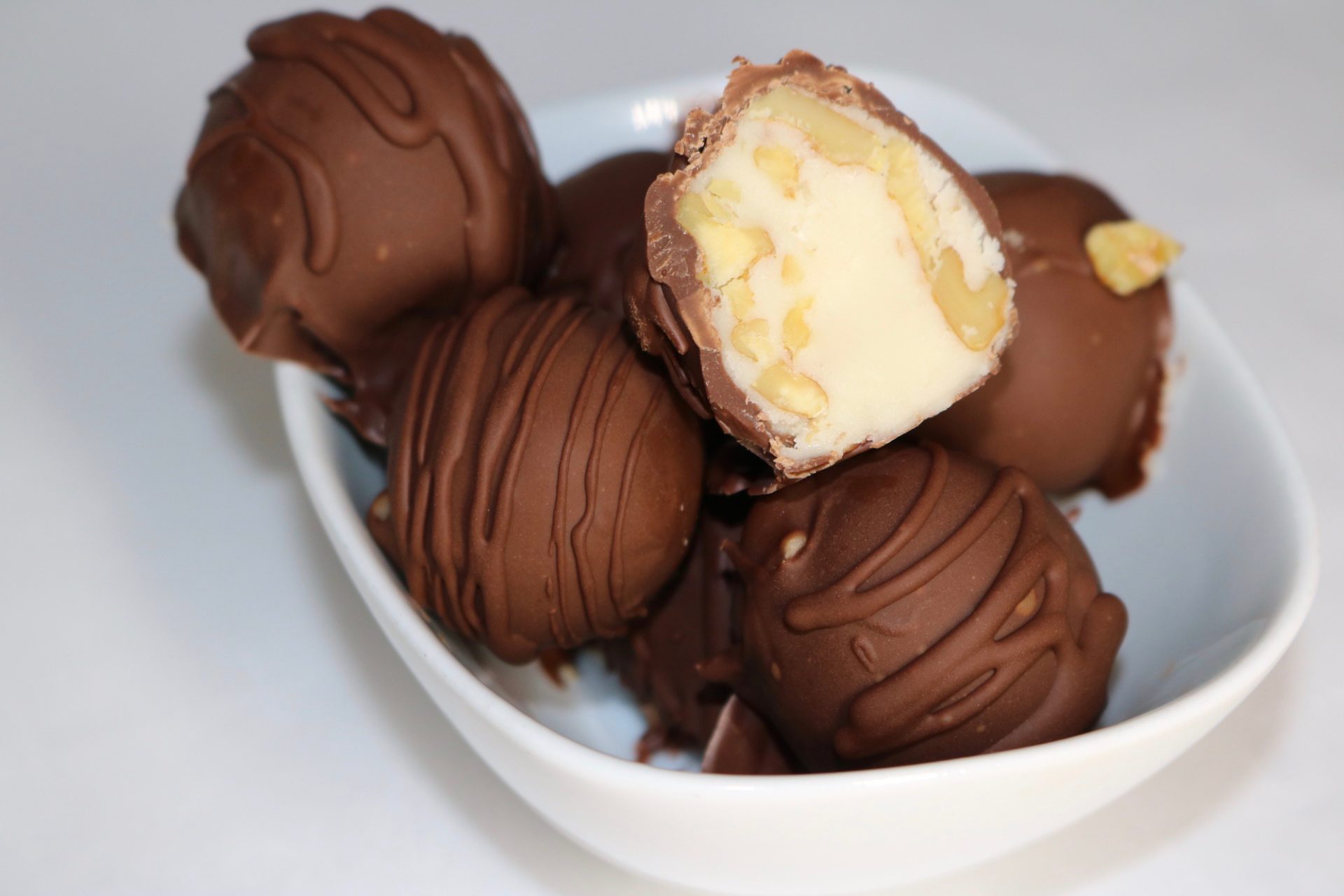 These truffles are so simple to make you'll find yourself making them time after time for your sweet tooth satisfaction as well as to take to potlucks and parties.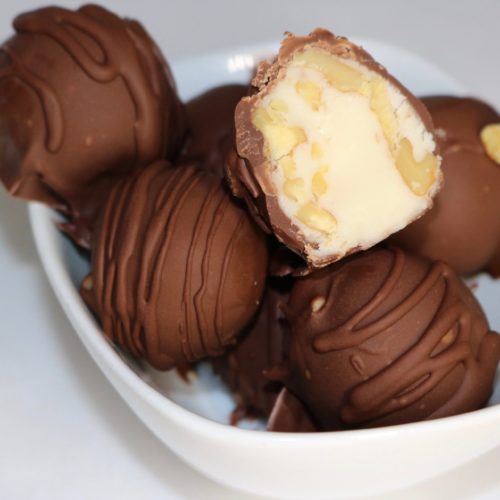 Sugar-Free Maple Walnut Truffles

Keto

Low Carb

Sugar Free

Trim Healthy Mama
The holidays never looked better! Having these maple walnut truffles on your dessert table will keep you in line with your weight loss goals AND satisfy your sweet tooth too!
Instructions
In a mixer, combine the butter, cream, maple-flavored syrup, maple extract, Pyure Confectioners, and walnuts or use a fork to mix until well combined and the mixture becomes thick.

Using a small cookie scoop, divide the mixture into 24 even-sized balls and place on a parchment-lined baking sheet. Refrigerate for several hours.

Once the truffles are chilled thoroughly, melt the chocolate in a double boiler. Use a chopstick, fork or skewer to dip the walnut mixture balls into the chocolate, one at a time. Transfer back to parchment paper.

Sprinkle with finely chopped walnuts before the chocolate sets.

Return to refrigerator to harden before serving.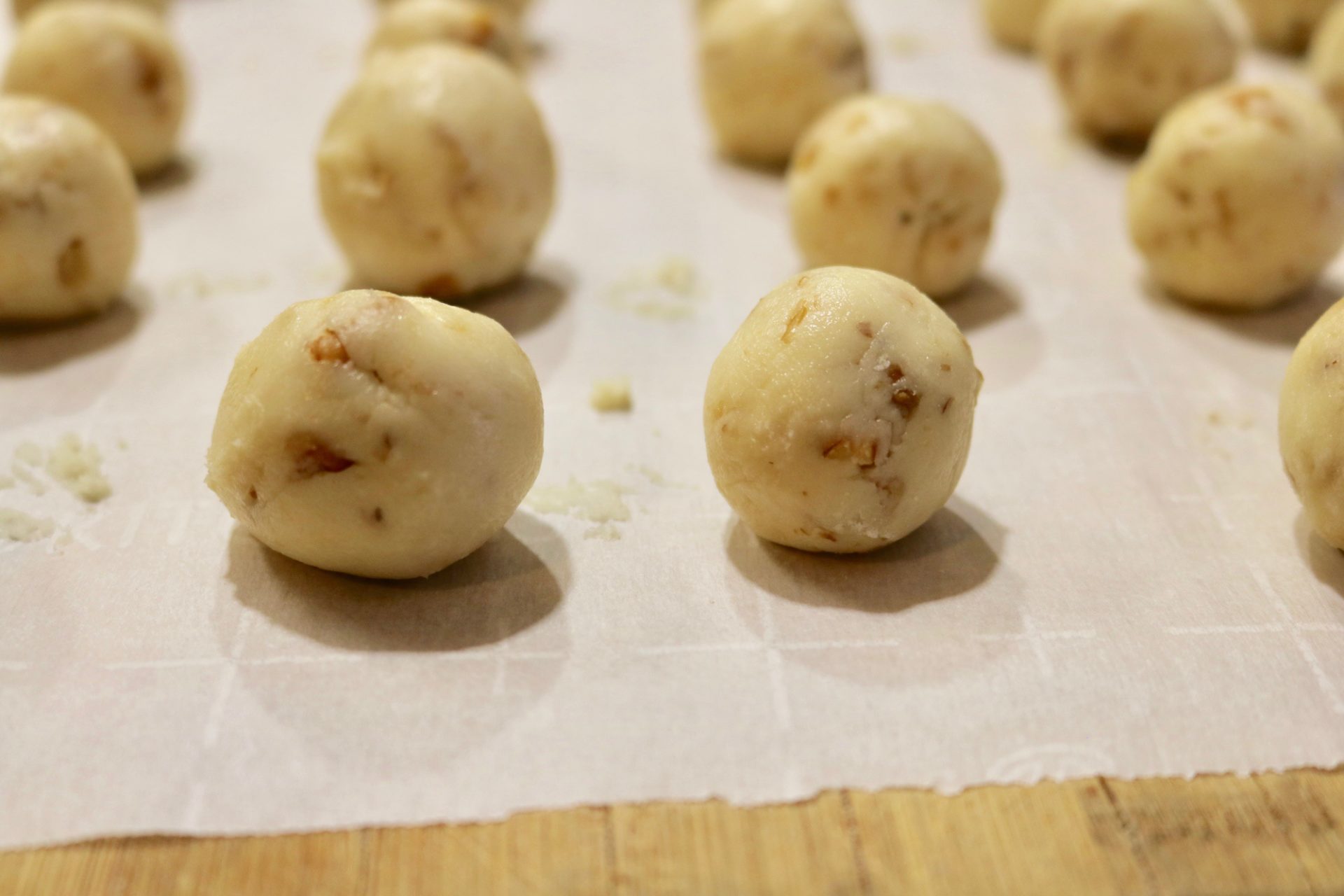 For those who have been off sugar for a more extended period of time, some desserts may seem too sweet. If this is true for you, as it is for me, here's what I recommend:
reduce sweetener to 2.5 cups
add .5 cup collagen powder (the finer the powder, the better)
Using a small cookie dough scoop will make the task of dividing the truffles much easier. As soon as I mix the truffles, I pop them in the freezer for 10 minutes. When I take them out they maintain their shape better. Roll them by hand after scooping to get them smooth and round.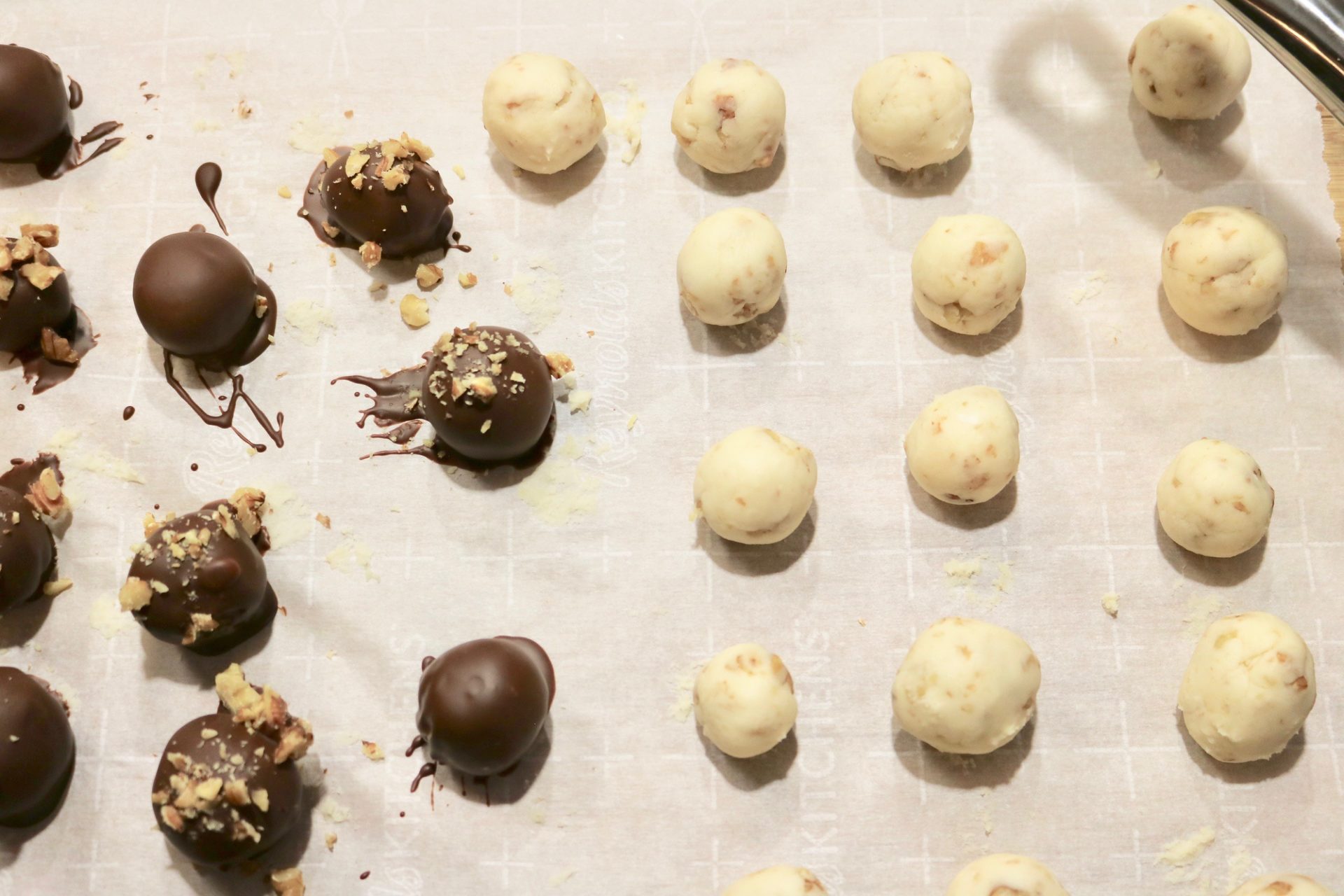 I like to experiment with different types of candy coatings for my maple walnut truffles. For this recipe, I used a sugar-free chocolate chip for the dark chocolate batch. You can use the type of melting chocolate you like for coating your truffles. Dark, milk, sugar-free, gluten-free, semi-sweet, there are so many chocolates to choose from and they all work.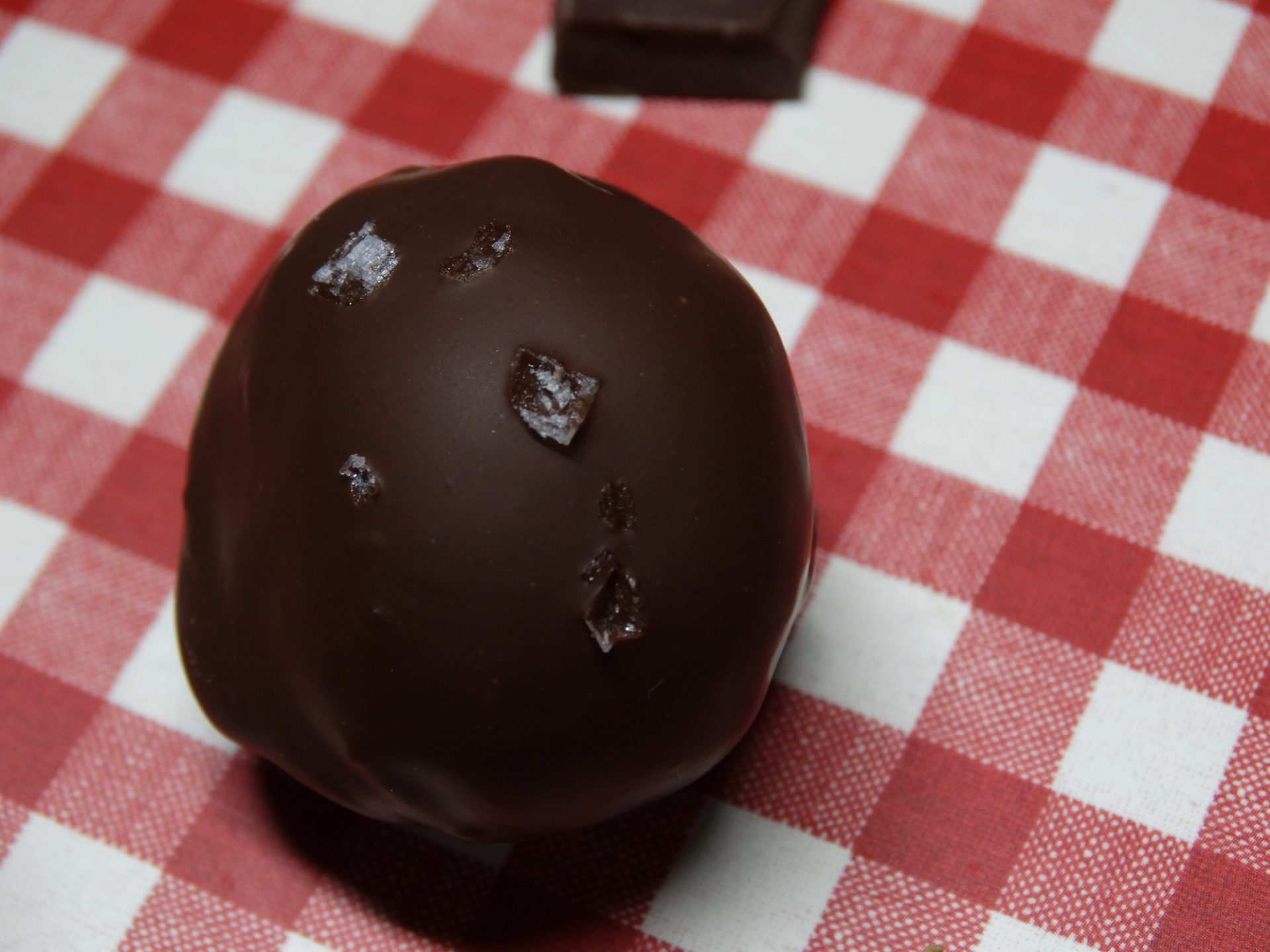 If you like white chocolate, try melting some white chocolate chips to coat the truffles. Alternatively, use cacao butter and Pyure Organic Confectioners Stevia Sweetener Blend, Powdered Sugar Substitute.
Keep refrigerated. Truffles freeze well, so go ahead and whip up a batch or two and pop them in the freezer. One less thing to prepare later!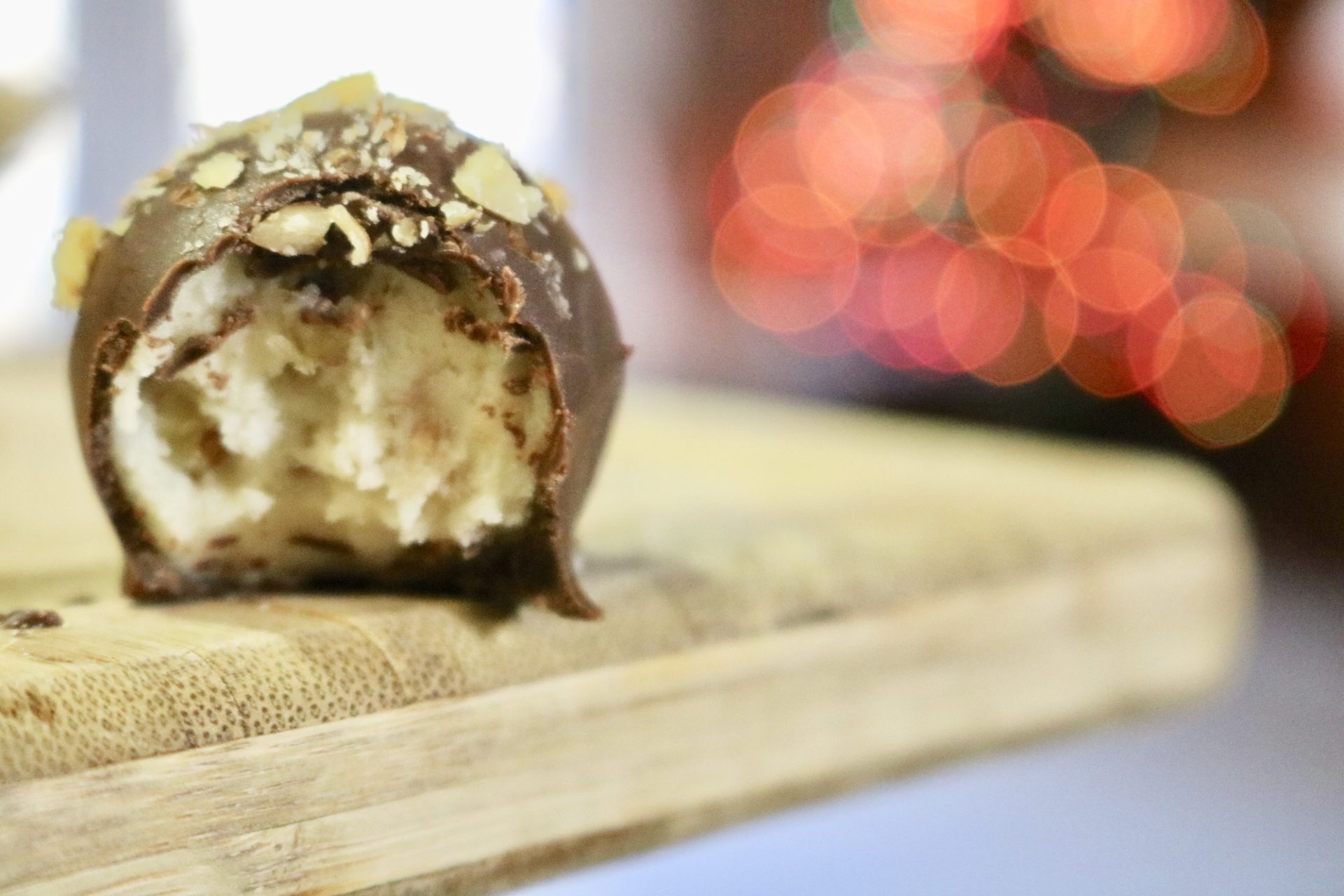 Share this post on Pinterest – make sure you save it to your sugar-free, Ketogenic, and Trim Healthy Mama dessert boards!