Last Updated on June 29, 2022 by Rebecca Huff
There are so many things to appreciate about the Paleo diet; for one, fruit! I'm super excited to share this cookbook with you because I have been obsessed with it for the last month. It currently has about a dozen sticky notes peeking out from every side to mark more recipes I want to taste.
When I receive a cookbook to review, I like to try at least a 10-12 recipes before I recommend it to you. From this menu plan, I purposely chose recipes that worked with the Ketogenic lifestyle, so if you follow Keto, you will do fine using this menu plan. For Trim Healthy Mama dieters, all of these recipes will work for your "S-meals" simply add in a few "E-meals" and you're good to go.
If you follow Paleo, you will do yourself a favor to grab this book ASAP. For those who don't follow a particular way of eating – you still want this cookbook because it is beautiful and the recipes are deliciously different.
A Tasty Bite Cookbook Club
For a cookbook to make it to a Tasty Bite Cookbook Club it has to be genuinely special. The cookbook has to have clear instructions and embrace the idea of using whole foods. Of course, the number one criteria is that the recipes taste delicious when they are prepared.
I'm happy to announce this cookbook is our current read – you can grab a copy of Clean Paleo, Real Life on Amazon, or at your local bookstore.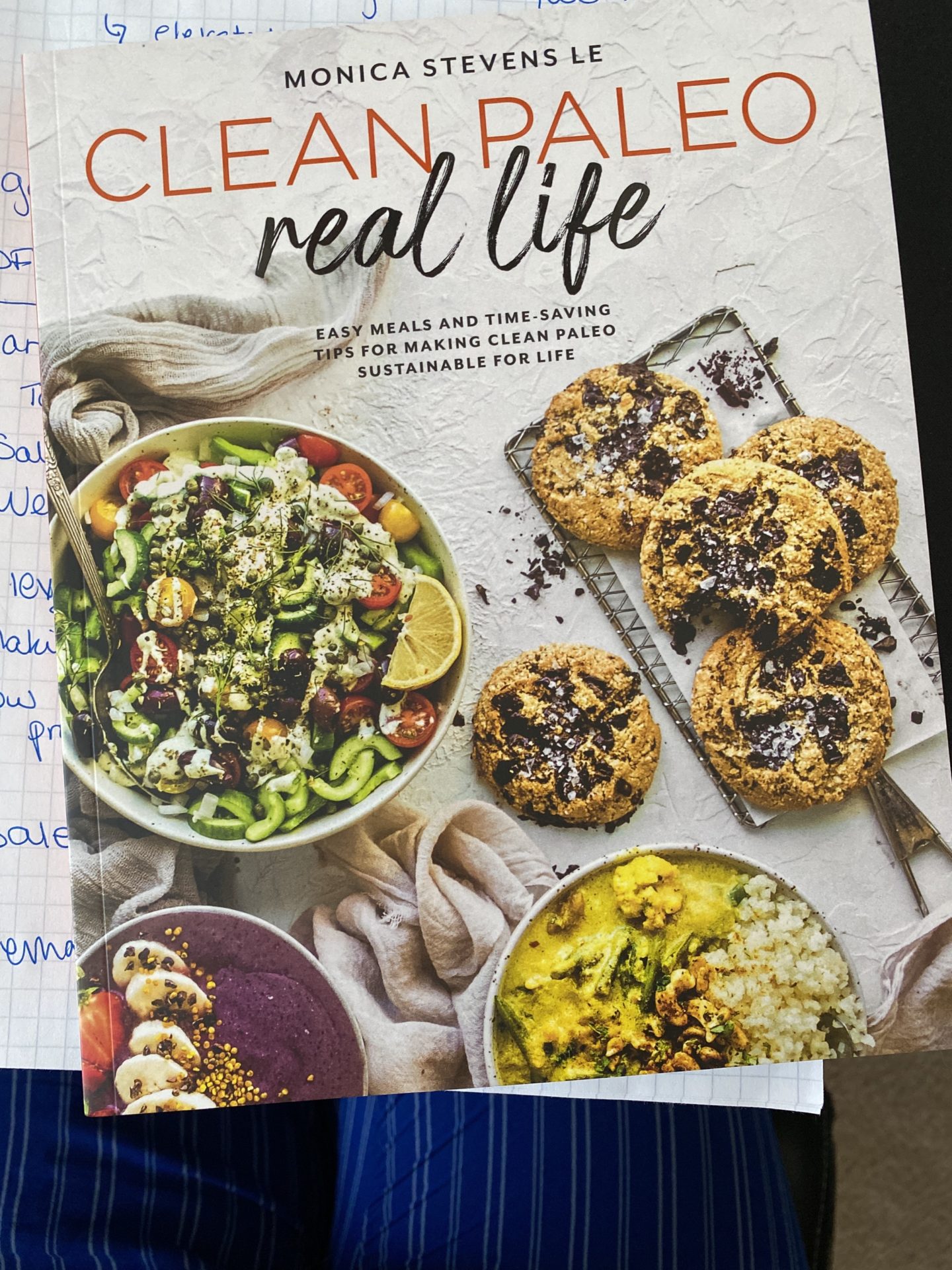 Clean Paleo Real Life is everything a cookbook should be
Beautiful photographs with a picture for almost every recipe
Clear instructions with beautiful font
Gorgeous paperback cover
Tips on how to implement healthy habits
Bonus: You won't need to spend hours of planning, prepping, shopping, and cooking, Monica knows that in real life, ain't nobody got time for that! That is why she designed her recipes and her cookbook for those of us who have other things to do! Clean Paleo Real Life is full of,
Approachable and delicious Paleo-inspired recipes that are easy to make and even easier to eat. There is a mix of both Clean Paleo recipes and recipes including re-introduced ingredient groups so you can really hone in on which types of food make you feel your absolute best!
Because I love meal planning, I created a menu plan and shopping list for the first week, but if you tend to keep whole foods stocked in your kitchen, you should be able to make many of these recipes. However, if you'd like the printable version of this menu plan along with the shopping list you can download it here.
The recipes
I was amazed by the creativity in these recipes. For example, this cheeseburger soup had a base of, get this, raw cashews. Doesn't look like it, right? Looks like creamy cheesy burger soup! My kids paired this soup with tortilla chips, but I'm here to tell you, it was fantastic on its own.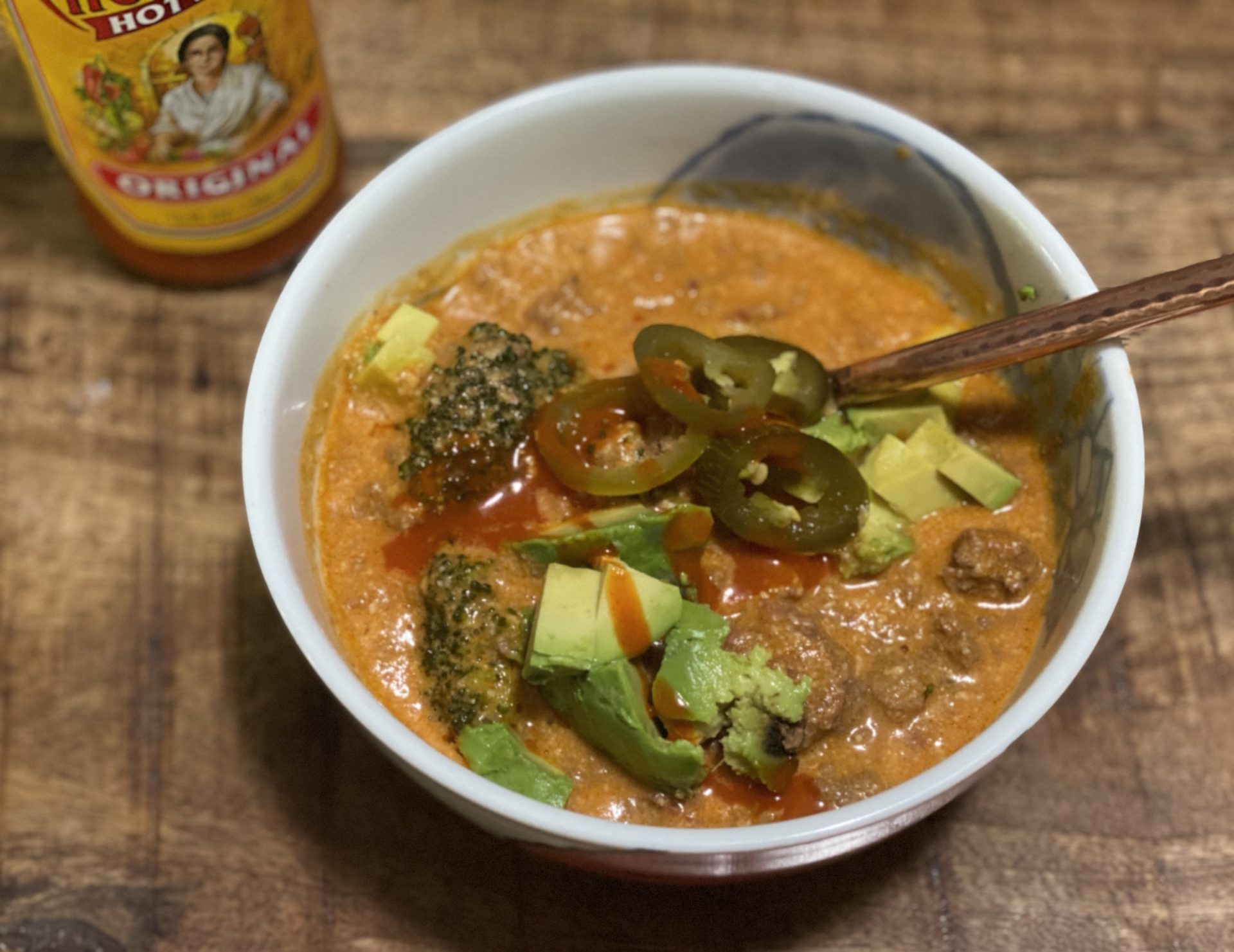 I also really enjoyed the marinade on this Mediterranean style cauliflower salad. We ate this dish warm, then later cold, and loved it both ways. The recipe calls for green olives, but I realized too late that I only had black ones so I want to make this one again. Whole grain mustard in the marinade really gave this a boost of flavor.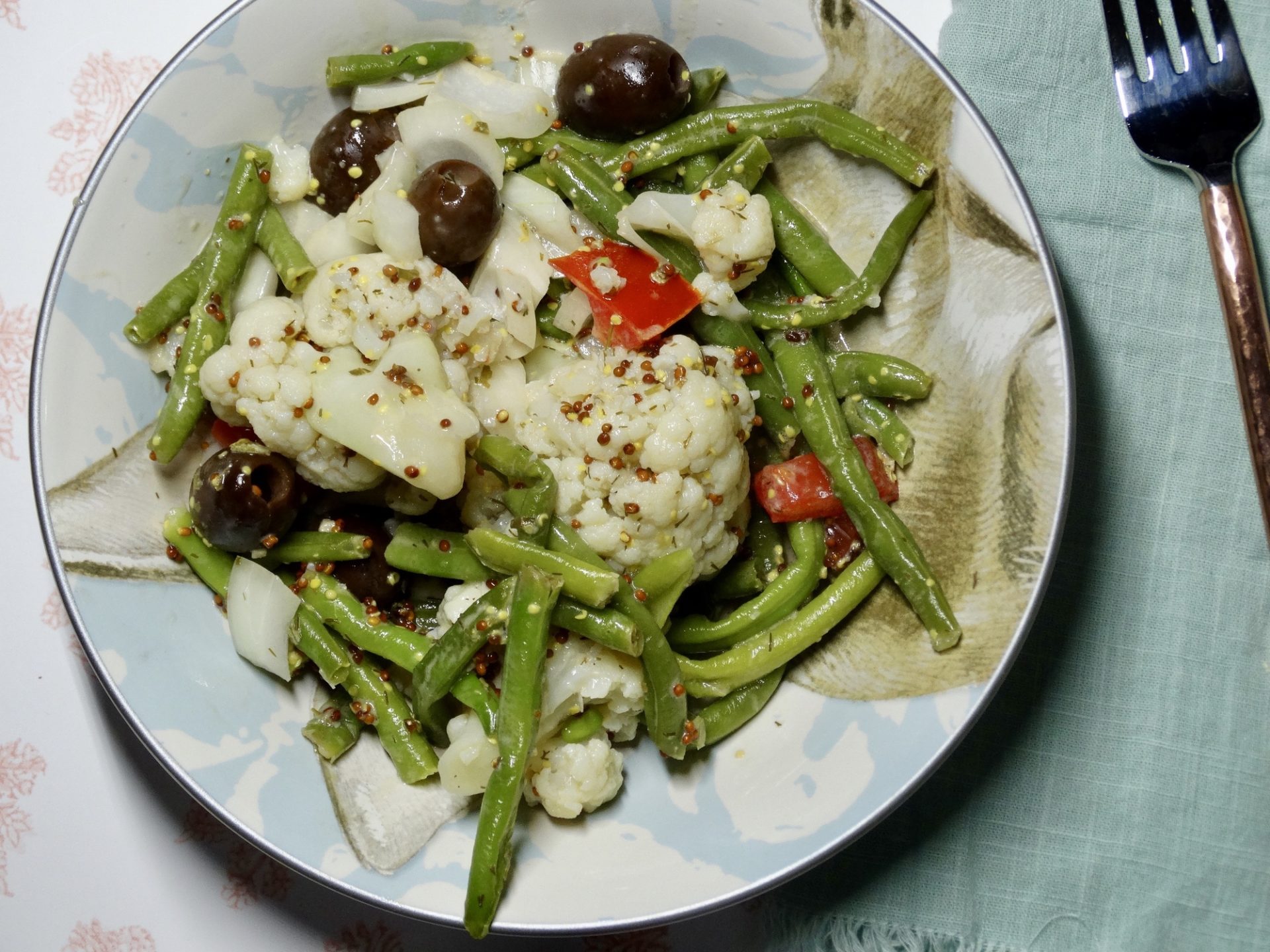 Middle Eastern spices are among my favorite, have you tried them? I absolutely adore garam masala, chai, sumac, za'atar, and others. The Chicken Korma stew pictured below had that deep flavor that comes from spices like these.
I topped mine with a dollop of coconut yogurt (made from coconut milk, not flavored or sweetened to taste like coconut) but you could use sour cream (not Paleo) or even my favorite Siggi's triple cream plain yogurt.
Oh my word, y'all, this will blow your mind!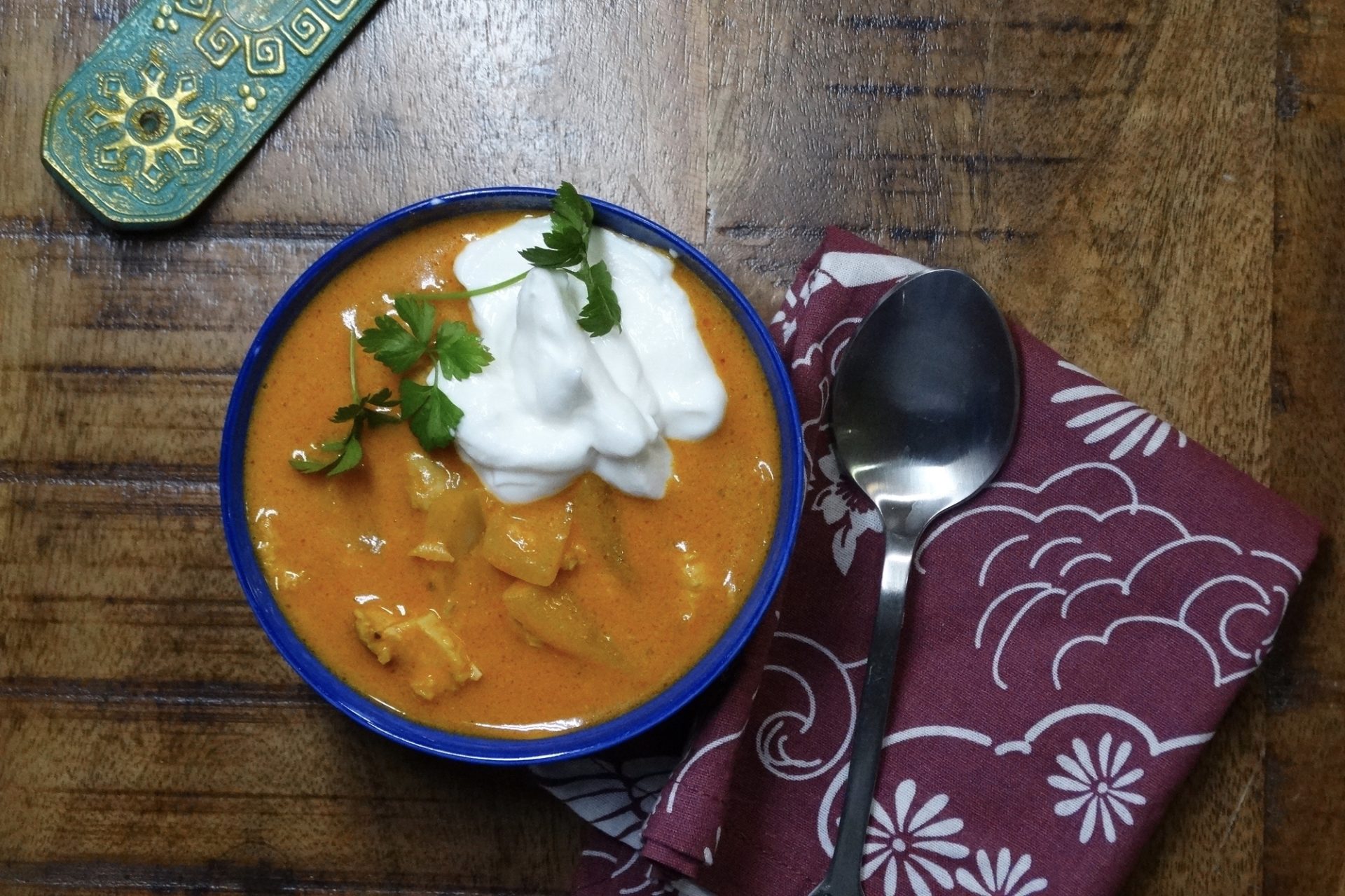 Using my iron wok and fresh veggies from friends' gardens, I made Monica's steak fajitas. They're quick! I made them on my lunch break during a workday!
One thing I would point out, a few of the recipes require "soaking" or "marinading" time, so make sure you look at the prep time section – if it says you need to soak or marinade, plan accordingly. That was the rookie mistake I made more than once.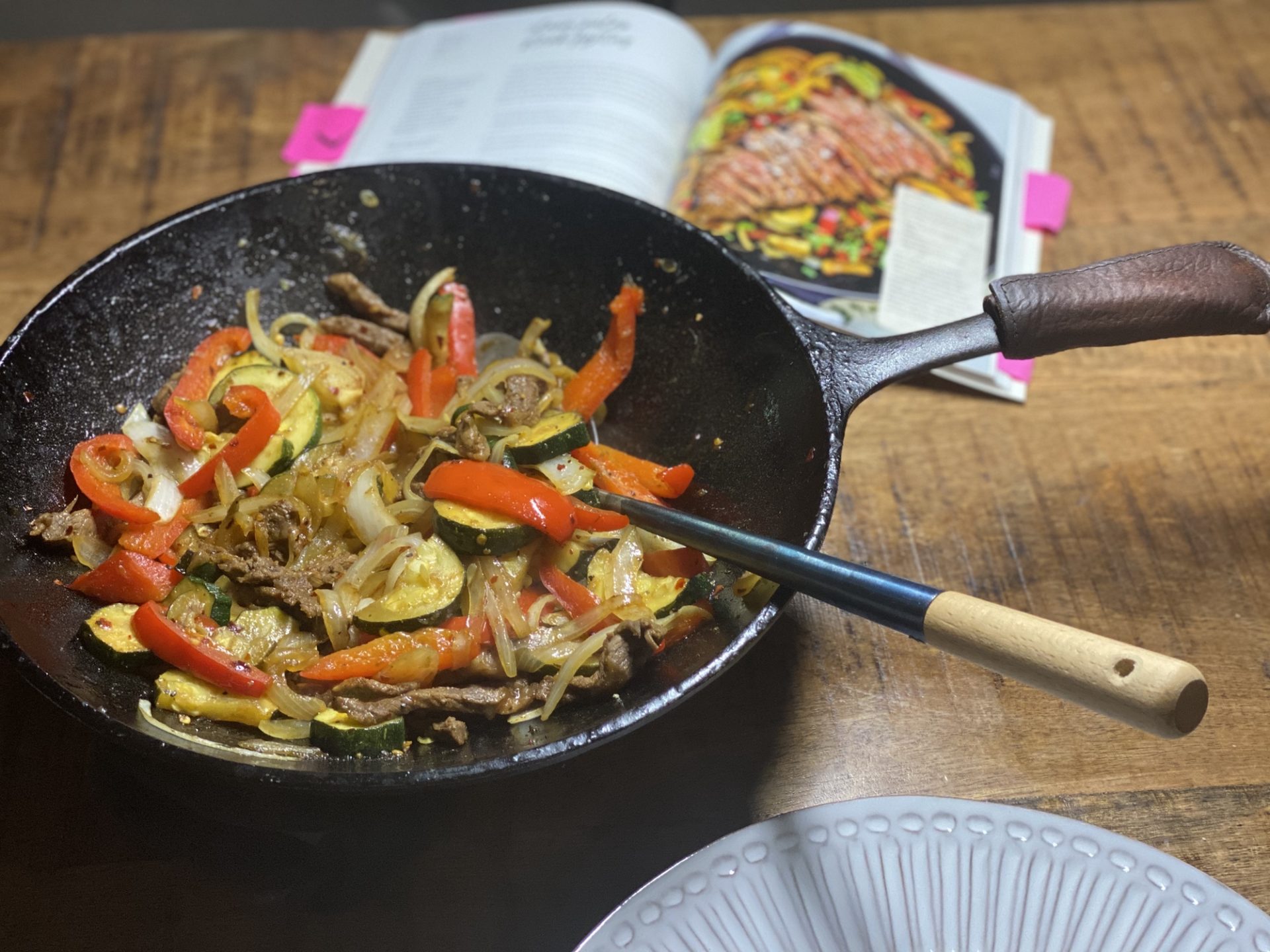 We have a tiny little waffle iron that makes cute itty-bitty waffles, so I had to try the Paleo/Keto Waffles recipe. The recipe makes a lot, so unless you are feeding a family, you may want to cut it in half. I made the full batch and had enough to feed five people plus have some leftover for the freezer!
But does it taste "healthy"?
My husband and children (who do not follow Keto or Paleo) all loved the waffles and didn't even ask if they were gluten-free. A litmus test of sorts with my kids, as they proceed with caution towards any "gluten-free" labels or recipes. In fact, my husband later said he never would have guessed the waffles weren't made with "regular flour" as they were light and fluffy like a waffle should be.
I suppose because I'm constantly trying new things and making gluten-free foods, or testing different cookbooks, my kids often say "this doesn't taste healthy!" (It's a compliment, haha!)
I ate mine with coconut yogurt and strawberries, the rest of the family chose maple syrup. You can go with a maple syrup alternative like the ones made by Pyure or Lakanto to give you more of a traditional breakfast.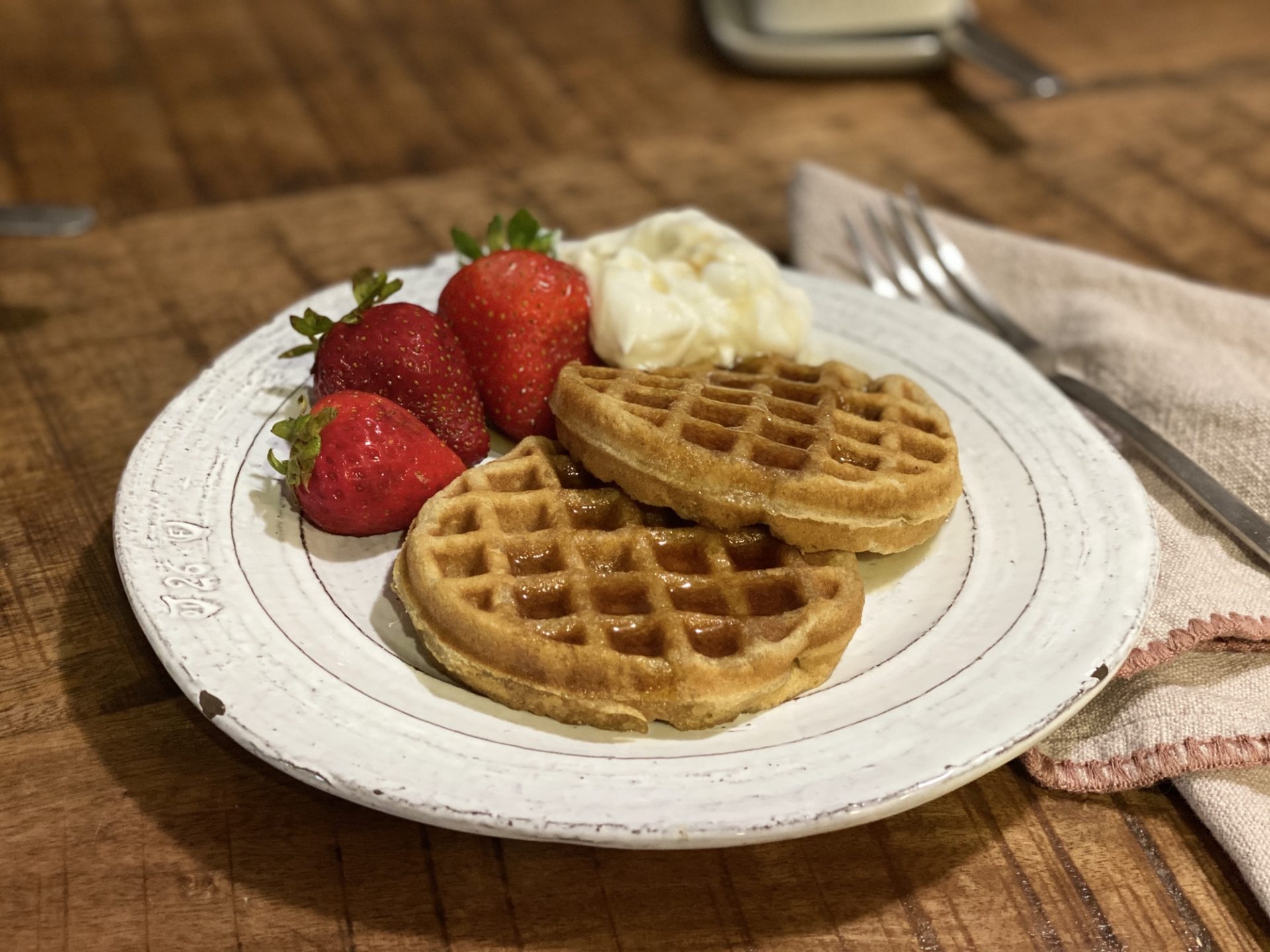 ---
I'm not one to make a separate meal for my kids, but I will make them something "with carbs" as they will often say. So I do add an extra side dish for them, such as potatoes, rice, or noodles. Here's how I served my kids' meals.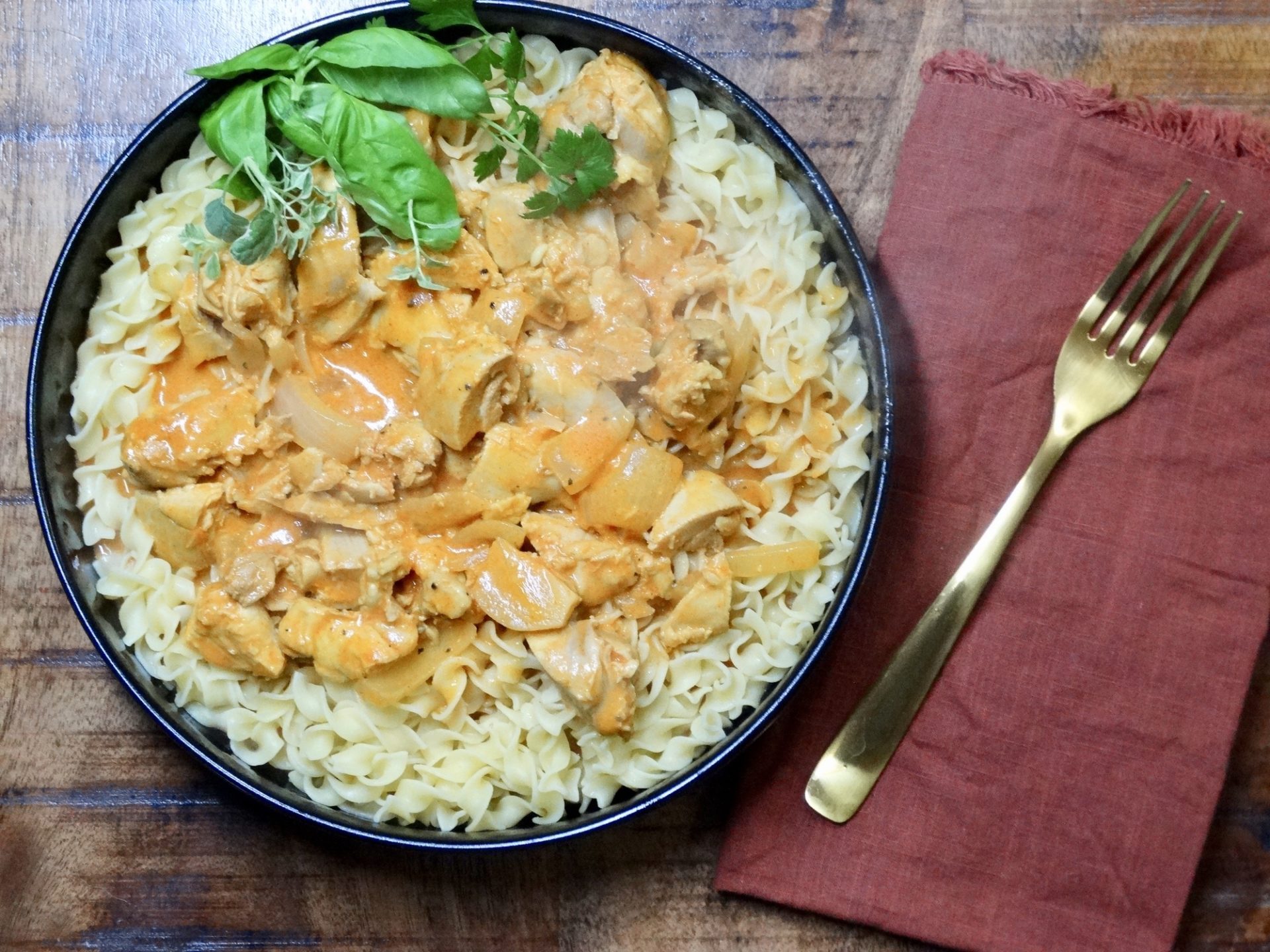 My kiddos ate the clean paleo steak fajitas with flour tortillas and plain yogurt.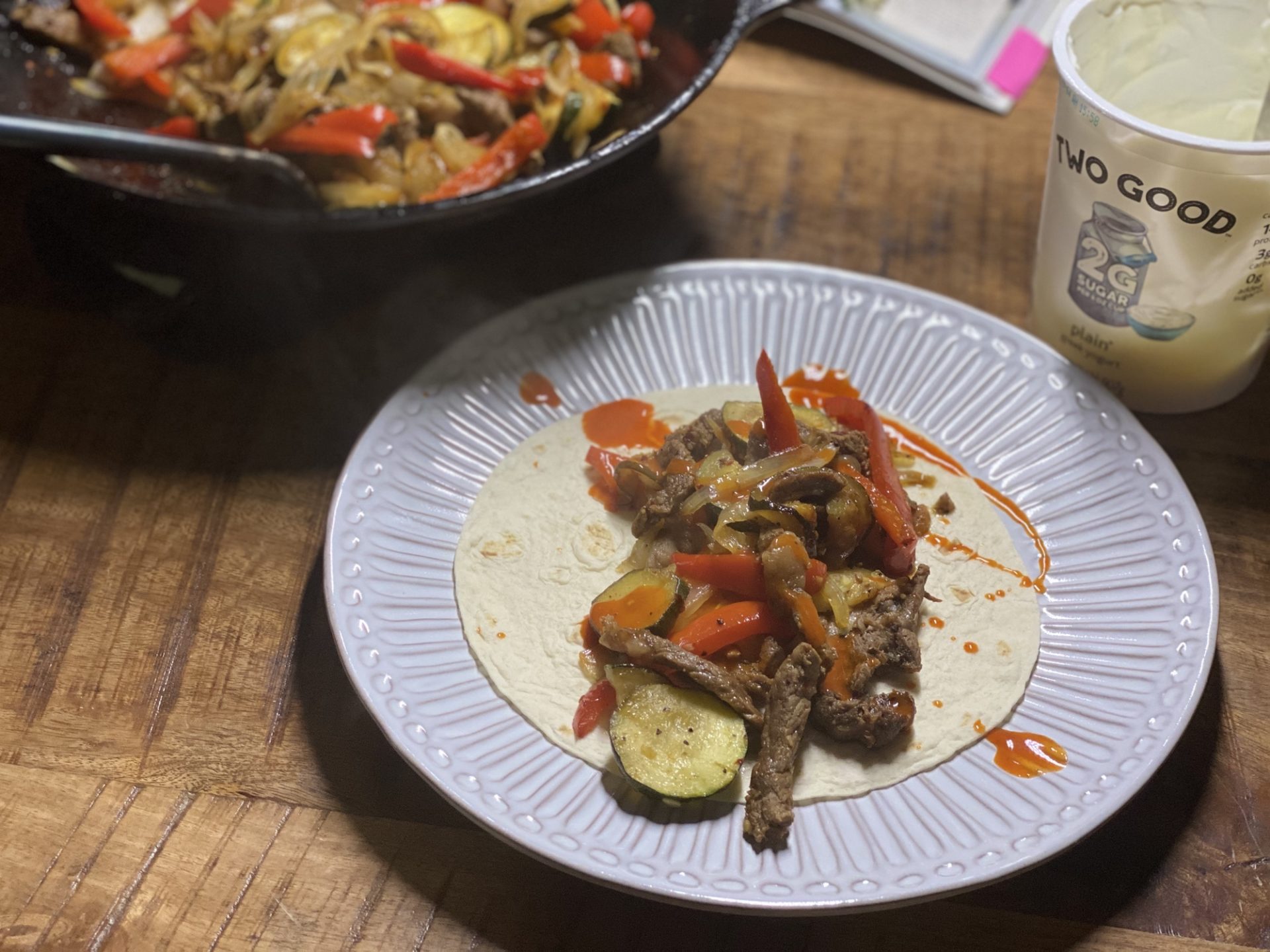 Clean Paleo Desserts
The dessert recipe is not included in the meal plan because it's paleo, but not keto. So, if you aren't strictly low-carb, you could try these. Although, it's easy to make the recipe keto, just use erythritol instead of coconut sugar and maple syrup. My dark chocolate & caramel cashew butter cups aren't as lovely to look at as the ones in the cookbook, but I assure you they were chocolatey, creamy, sweet, salty, and all the good things a dessert should be!
Oh, and if you're worried these would be hard to make, fret not! My eleven-year-old daughter made the ones pictured below all by herself while I was working following the instructions in the cookbook.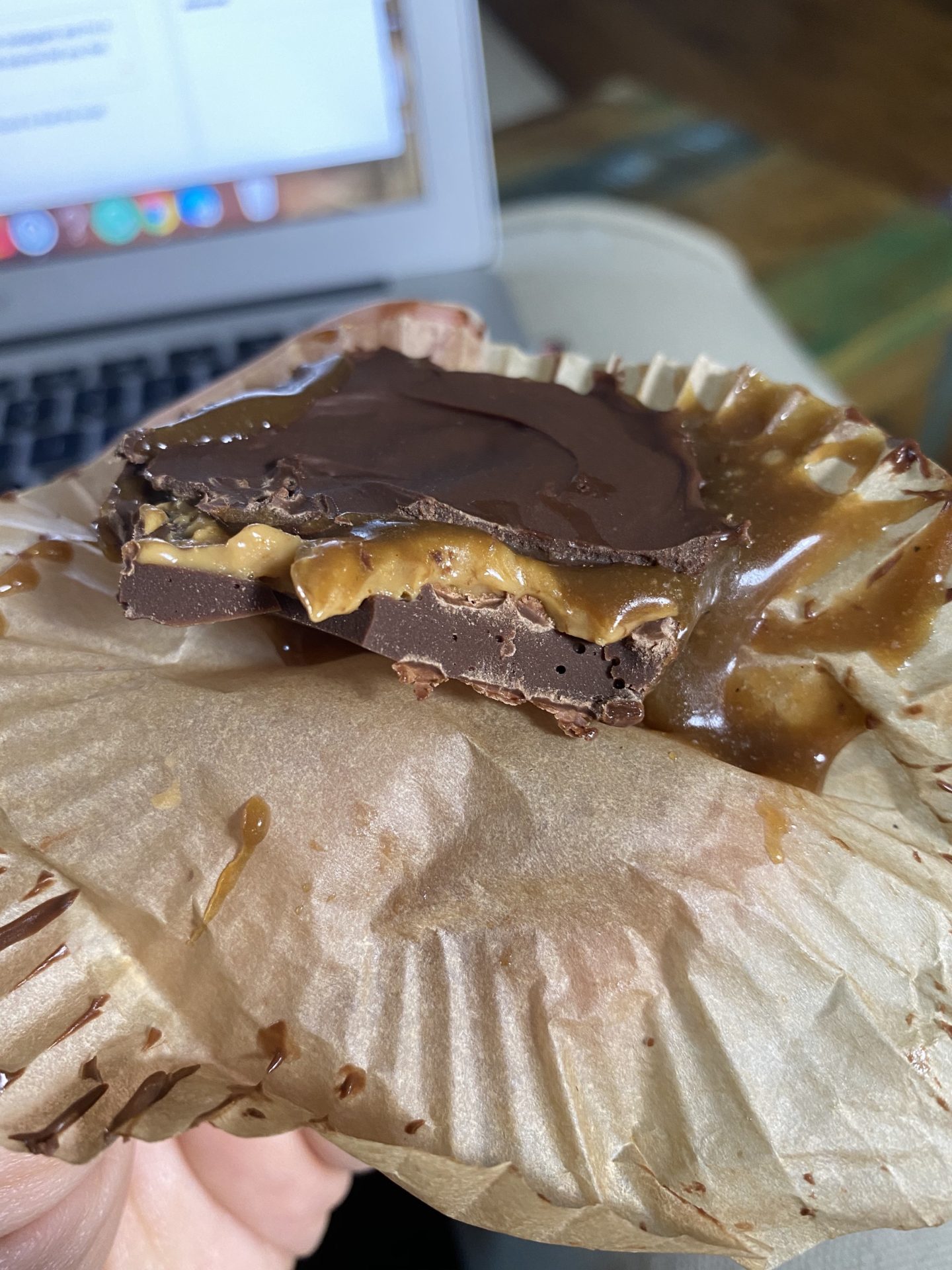 You can check out more of Monica's recipes on her website The Movement Menu. What are you waiting for? Let's get cooking!