Last Updated on June 29, 2022 by Rebecca Huff
Is it better to set an alarm or wake up naturally?
Do you want to wake up early without an alarm? Hitting that snooze button multiple times while telling your brain it's okay to fall back asleep is not doing your body any favors. If you're wondering why you feel bad when you finally DO get out of bed, blame it on your alarm clock! Your alarm clock has trained you to feel rotten.
Right? You hear it and your brain automatically starts searching…"What day is it?"
The alarm sounds so bad that it often triggers alarm anxiety, causing you to wake up well before it's time to get up, only to have difficulty falling back asleep because you know the horrid sound is coming! After all, think about it, we call it an ALARM clock because we wake up alarmed. It's frightening.
So far in all my life, I've never met one person who loves the sound of an alarm clock. Not one.
My history with alarm clocks is sparse. The first alarm clock I remember hating belonged to my upstairs neighbors in my first apartment.
The couple apparently had trouble getting up and so had moved their alarm clock to the other side of the room. Around 6 a.m. the alarm would start blaring, followed by heavy (angry, perhaps) footsteps, a loud smack as the unfortunate one slapped the snooze button, more angry footsteps, then a crashing sound as they collapsed back into bed.
This little routine was repeated at least four times before it ended with the sound of the shower being turned on. It was torture for us all. The memory is vivid because I was already wide awake, having been up since 5 a.m. having quiet time.
Go to bed on time if you want to wake early
Like many people, my upstairs neighbors had a habit of staying up late at night. Surely, this was part of why they abused their alarm clock.
I'm not sure if I am genetically born to rise early or if I was trained to do so. First, by my father who was a dairy farmer, second by Sargeant Venegas, who was my Training Instructor at boot camp, forever after by my six children. Whatever the reason, I've been waking before sunrise without an alarm all of my life. But here's the caveat; I go to bed early!
Every night I get between 7-8 hours of shut-eye, naturally. I go to bed when I am tired and I wake up when I am rested. I am grateful that I have the privilege of doing so, as I know there are many people who simply cannot get 8 hours of sleep due to life circumstances.
Early risers have the benefit of
Feeling rested throughout the day
Having more energy
Reportedly experience fewer mood swings
Frequently make healthier choices
Tend to naturally experience more productivity and organization
My youngest son, who is either naturally, or has trained himself to be a night owl, has decided that he wants to wake up earlier. Despite his best efforts, he seems unable to get up at his goal time. The alarm goes off and he hits the snooze button and goes back to sleep. Sometimes after hitting snooze the alarm will sound a few more times but by then he is into a deeper stage of his sleep cycle again.
Although, teenagers do have a shift in sleep patterns that causes them to sleep later. Like a lot of people, he wants to know, "How do I wake up on my first alarm?" He comes to me for help because the one thing I do best is sleep!
How can I train myself to wake up without an alarm?
Stick with me, but the first thing that you need to address if you want to wake up early in the morning without an alarm set is your exhaustion. If you are chronically exhausted from lack of sleep, it will be very difficult to train your body to wake at the right time. This is not a healthy way to live, but I understand for some, it is necessary.
My husband is one of those people. He commutes long-distance so that we can live near the things the rest of the family needs. So, I empathize with you, if you are one of the many people who regularly get less than the optimal amount of sleep. Stick with me, I do have solutions for you.
But first…
What is your motivation for waking without an alarm?
Why do you want to wake without an alarm? That's the first thing you need to think about. If the sound of an alarm scares the heck out of you every morning, you can always get a sunlight alarm clock that will wake you gently with light.
Another solution for those who hate the sound of an alarm would be to use an alarm that senses when you are entering the lightest stage of your sleep cycle before sounding the alarm. The sleep cycle app for iPhone is a sleep tracker that works well in this case.
Identify your motivation for waking without an alarm and write it down in your planner or journal as a goal. Then make sure you keep this goal in mind as you practice waking early without an alarm.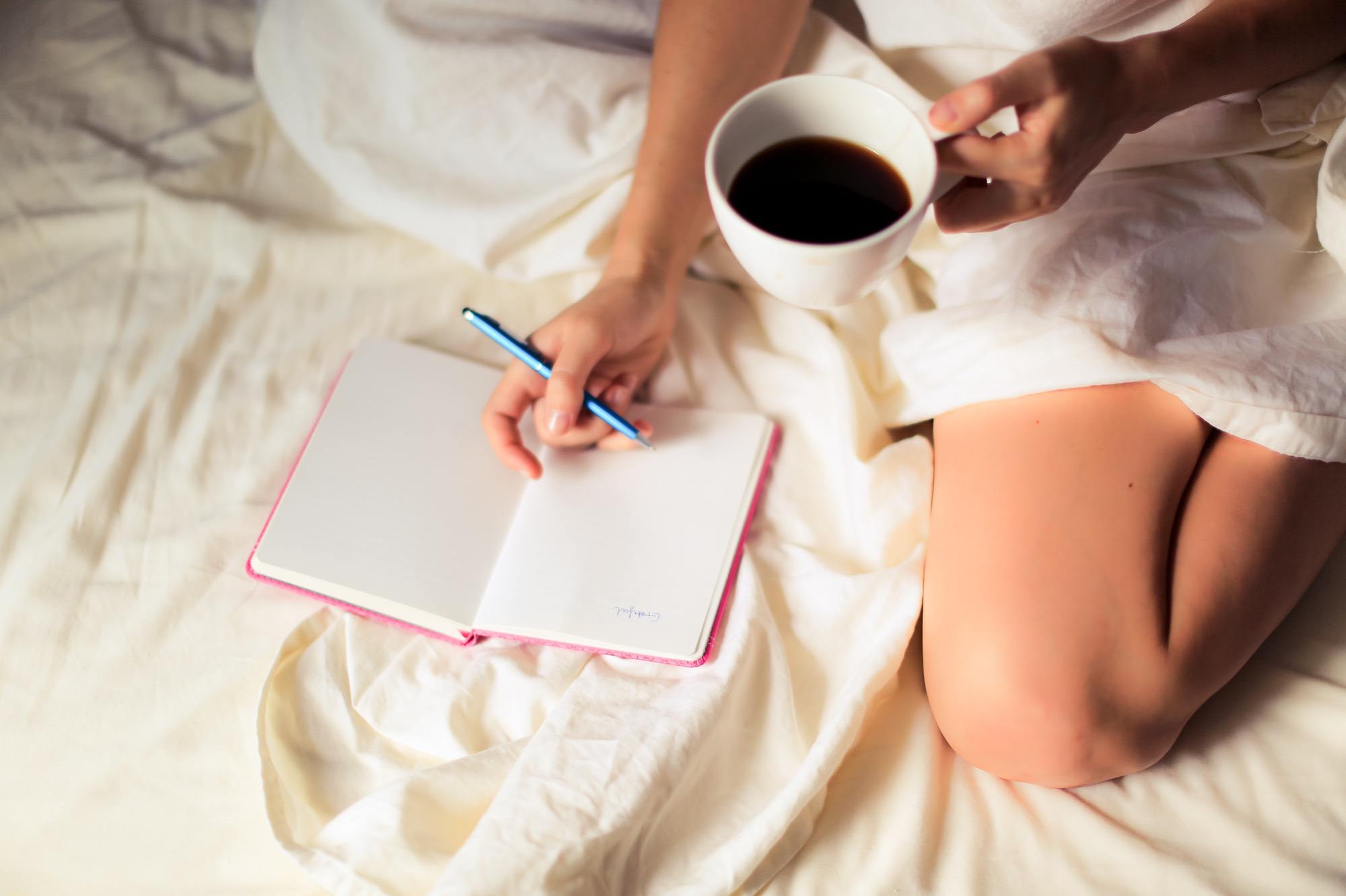 How to Stop Using an Alarm to Wake Early
People who wake up naturally at 4-5 am are either very lucky or incredibly determined. You are here, that means you are determined, so let's get started.
To stop using an alarm, you need to create a consistent rhythm from day-to-day to reset your biological clock.
Decide what time you want to wake up and count back eight hours, that's your bedtime. It needs to be the same time every day, yes, even on the weekends. Your bedtime is written in stone. Now, as you are falling asleep, remind yourself what time you need to wake up.
Create a bedtime ritual that will improve your sleep quality, like using lavender essential oils in a body lotion that you rub on your arms and legs before falling asleep. Removing mobile phones from the bedroom and eliminating bright light can be part of this routine.
If you drink coffee, use the automatic brew setting to have your coffee pot release the naturally eye-opening aroma of coffee beans before you need to be awake.
Use a diffuser that has a built-in timer to release an essential oils blend in the early morning hours that will naturally make you feel awake.
Expose yourself to morning light even if you experience grogginess, sit on the porch with your coffee, and that jet lag feeling will dissipate. In the evenings, go to bed on time every night.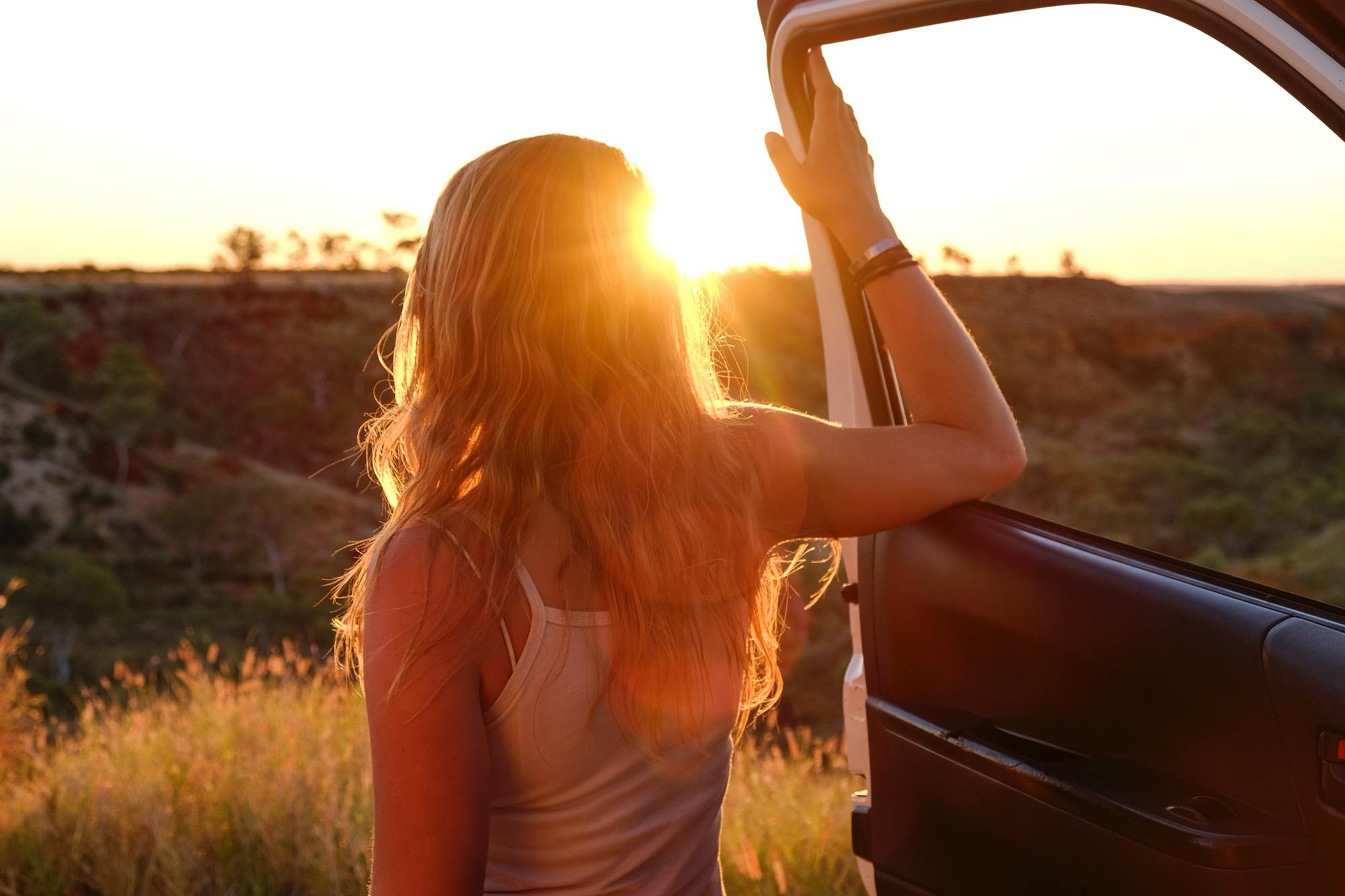 Temperature Regulation is part of your natural sleep cycle
Part of my bedtime routine is to regulate my body temperature using a hydroponic mattress pad. This is one of the solutions I mentioned earlier to help you get a good night's sleep. Even people with a sleep disorder can experience better sleep by lowering the temperature in bed just before drifting off to sleep.
The body does this naturally through a process called thermoregulation. Regulated by your pineal gland, your body clock knows when night arrives, it is time to release the hormone melatonin. This hormone (whether you get it naturally or take it as a supplement) triggers a drop in body temperature and helps prepare the body for sleep. Most experts agree that between 60-68 degrees Fahrenheit is ideal for REM sleep to occur.
To take this one step further, one of the triggers that tells your body it is time to wake up is a rise in your core temperature. Use thermoregulation to your advantage by raising the temperature in your bed an hour before you want to wake up. Using the OOLER hydroponic mattress pad, you can schedule the temperature changes to occur while you sleep.
How do I wake up on my first alarm?
Okay, I hear you. You can't oversleep, so how do you wake up on time without an alarm clock and NOT be late for work? This really does take time, so be patient with yourself. Practice these techniques while keeping the alarm set for ONLY the exact time you MUST get up. Do not allow yourself to hit snooze as this reinforces a bad habit.
Make it impossible to hit the snooze button. Move your alarm to the other side of the room, or house! Consider a Ruggie alarm, one that will not go off unless you stand on it for 3-30 seconds. You can transition to no alarm clock at all over time. You've got this!
As an early riser, I've frequently had people ask, "will you wake me up?" This is the dreaded request for me because part of my morning routine is quiet time. In fact, I'm writing this as the sun is coming up. You can enjoy that beautiful morning quiet time too, just practice these methods and you'll be an early riser in no time.
In summary
Address your exhaustion
Keep your motivation in mind
Track your sleep patterns for 2-3 weeks and prepare to make adjustments
Create, then consistently adhere to morning and bedtime routines to reset your internal clock
Nurture your circadian rhythm by sticking to your new sleep schedule on weekdays and weekends
Hack your sleep by regulating temperature in bed
Wake using your sense of smell
Use light to signal your natural sleep cycle ending
The bottom line is, if you are well-rested, practicing good sleep hygiene, and getting enough sleep consistently, you'll be able to wake without an alarm on a regular basis.
Download the 30 Days of Tips for Better Sleep