Podcast: Play in new window | Download
Subscribe: Apple Podcasts | Google Podcasts | RSS
Last Updated on June 29, 2022 by Rebecca Huff
Not losing weight on Keto?
You're following a Ketogenic diet and suddenly find your weight loss has stalled. What's the cause? Today I have Jessica Ancaya, from Holistic Keto Goddess here to answer all your questions about why you're not losing weight on keto and some unusual areas that might be blocking the path to success.
"Unexpected areas that might hinder weight loss" is the topic of today's podcast episode which you can listen to in the player above or on iTunes, Stitcher or Spotify!
What would we find in a Ketogenic Pantry?
The first thing you should realize before beginning a keto diet is to feel good; you have to eat well! For your mitochondria to function at their best, you have to give them fuel. I am going to go through a rundown of what a holistic keto goddess should keep in her pantry. The foods that I will mention have so many benefits, both physically and mentally. Keto Pantry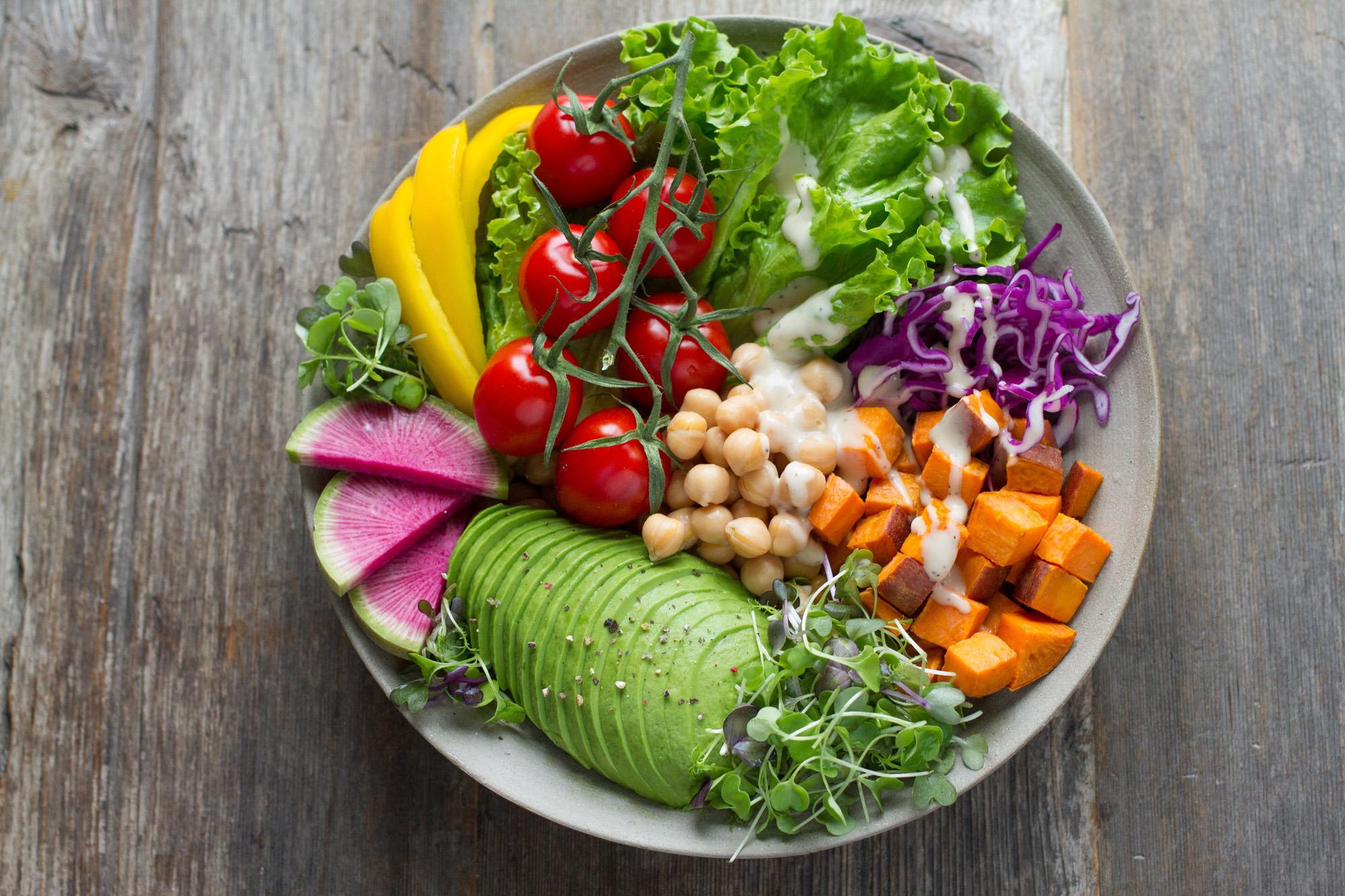 What is Ketotarian and do you follow that type of Ketogenic diet?
Too much protein or cheese can be another reason why you are not losing weight on keto.
In 2018, Dr. Will Cole wrote the book titled the Ketotarian. In his work, his objective was to show a clear path of exactly how to use food as medicine and optimize every system in your body 1. Using a noun, he defined Ketotarian as a ketogenic plant-based rock star! When analyzing the word as an adjective, Ketotarian is the amalgamation of delicious healthy fats and vegetable meals to optimize your metabolism, brain, hormones, and overall health. Merging the Gap Between Keto and Vegetarian
More information on the Ketotarian lifestyle can be found in Dr. Will Cole's book Keto-tarian. Jessica's Ketotarian menu plan for one full week of healthy low-carb, high-fat meals is a great way to start of the ketogenic diet or to move you through a weight-loss stall. A vegan diet can create nutrient deficiencies but following Keto-tarian, eating more fish and less red meat can help with the B12 factor.
Cycling Carbs – How do you do it and how often?
If you are healthy, it may be of benefit your body to go ahead and increase your net carbs to a few times per week. Especially since there are certain complex carbs( not on the keto diet) that have beneficial nutrients for our body. This article will highlight the six things you should know about carb cycling on keto and will increase your confidence about going keto. What You Should Know About Carb Cycling
Adding too many carbs to your diet and not watching your portion control can also be a factor that can prevent or stall weight loss.
Intermittent Fasting – What is it? Who will it benefit and who should not do it?
Consider intermittent fasting if you are not losing weight on keto, but only if you are in good health!
Intermittent fasting gives your body a break from digestion and is a wonderful tool for improving health, healing mitochondria. Check with your doctor if you are pregnant, have adrenal fatigue, or another health condition. Some diabetics can use intermittent fasting but it's always best to check with your health care provider.
For those with adrenal fatigue, we recommend the book by Dr. Jason Fung – The Complete Guide to Fasting: Heal Your Body Through Intermittent, Alternate-Day, and Extended Fasting.
Read Intermittent Fasting Benefits – Which should I start first IF or Keto or is it best to start at the same time? Jessica recommends starting with the Ketogenic diet before adding IF.
Maria Emmerich's book The Keto Cleanse is the book I (Rebecca) used to kick-start my ketogenic diet a few years ago. I found that ditching dairy really made a difference in how quickly I could lose weight. Eating too much protein or cheese can kick you out of ketosis. When you eat too much protein it can convert or react similarly to eating carbohydrates, especially when you eat more protein than your body requires. Calculate your protein requirements using the formula in this post. Excess cheese can hinder your weight loss goals.
After you get into ketosis, you experience less hunger, making it easier to do IF. This is why I experienced (and Jessica recommends) eating a high fat, low-carb diet for at least three weeks before starting IF.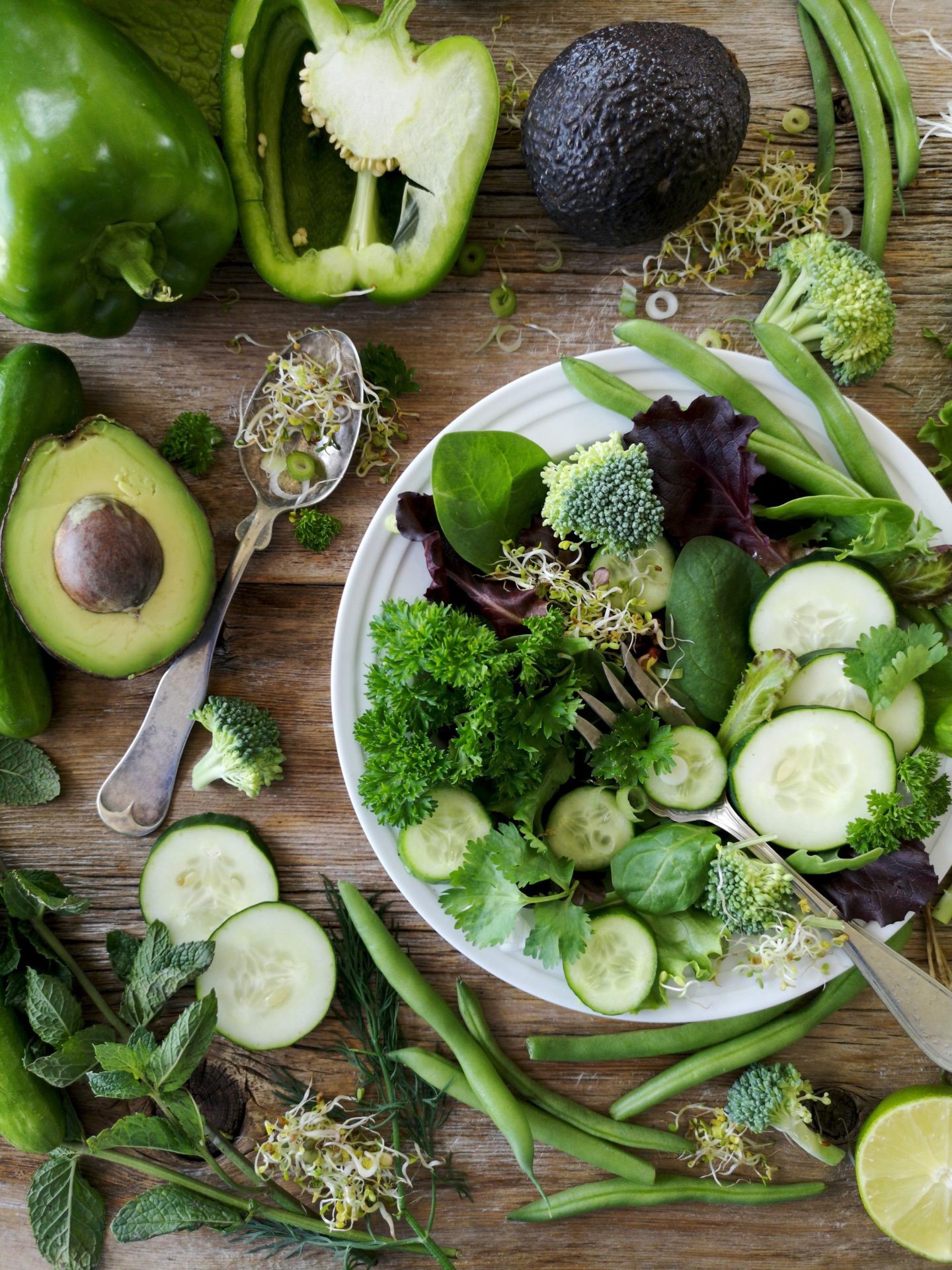 Sleep and Difficulties Losing Weight
If you aren't sleeping well, it could prevent you from losing weight on Keto. Cortisol levels can have an impact on sleep. Take care of your adrenal gland by lowering stress, practicing good sleep hygiene, test your cortisol levels, and use supplements to support.
Another hindrance to sleep is EMFs (Electro-Magnetic Fields) around us when we are in bed. "The most common sources of radiofrequency radiation are wireless telecommunication devices and equipment, including cell phones, smart meters, and portable wireless devices, such as tablets and laptop computers." -1
As we mention in the podcast, we don't have to be a victim to these electric fields around us, there are measures we can take to prevent, block, or redirect those fields.
The solution we choose for better sleep and reducing EMFs are:
Earthing mat for grounding while you work on your computer or one for your bed while you sleep.
Turn off Wi-Fi at night.
Put your phone in airplane mode at night and when not using your cell phone.
Use a Pela Case with Ethos insert to block and redirect radiation.
Instead of an electric blanket, use a ChiliPAD to stay warm in winter and cool in summer.
We believe that using a grounding or earthing mat will help us to look better feel better sleep better
due to the discovery that connecting to the Earth's natural energy is foundational for vibrant health.
Do you suffer from exhaustion daily? Have you thought for one second that it could be coming from your smartphone, laptop, or a nearby cell phone tower? If you said no, think again. Your precious smartphone may be so toxic to your health, that it is zapping all of your energy. EMF exposure triggers oxidative stress in various tissues, but also that it causes significant changes in levels of blood antioxidant markers. Fatigue, headache, decreased learning ability, and cognitive impairment is among the symptoms caused by EMFs. – Is Your Smartphone Toxic to Your Health
In addition to an earthing mat, we also recommend blocking radiation by using an Ethos insert inside of your phone case.
Ultra-violet rays, radio frequencies, electromagnetic fields (EMFs) and more. We can't sense them, but our world would be very different without them. In fact, we rely on them! Increasing demand for more data and stronger networks means that EMFs are everywhere. And most of us don't know what to do about it. Pela & Ethos
I (Rebecca) use the Ethos insert for myself and my children. That's because children are especially vulnerable.
Recent studies suggest that there may be harmful effects from prolonged exposure… Cell phones connect us to our little ones no matter where they are, but from baby monitors to our child's first device, our kids are exposed to EMFs the moment they are born into this world. Reduce up to 80% of EMF radiation using Ethos, an insert that fits perfectly into your Pela Case and pairs with your phone to redirect potentially harmful radiation. Keep you and your children safe and healthy by staying connected while significantly reducing exposure to EMFs using Ethos.
Electro-Magnetic Fields could be a contributing factor in many health conditions
Anxiety
Cancer
Alzheimer's
Tumors
Heart Problems
Reproductive effects
I use Pela cases because I avoid plastic when at all possible. Pela's case will return back to the earth gracefully when you're done with it. All you have to do is throw it into a back yard compost and it will biodegrade! (They have a buy one get one free deal right now, so grab two and add the ethos inserts to go with them.
What are Chakras and how do they relate to our health?
When I first read about chakras, I thought they were a bit hokey to be honest. But after I realized that they are just energy centers in the human body I realized they weren't as far out as I'd imagined. So what is the root chakra?
Root Chakra
The location for the root chakra is at the base of the spine. When the root chakra is out of balance there is an inability to trust nature. We may feel ungrounded, feel disconnected from mother earth, have issues around tribal beliefs or family wounds and do not feel secure in our knowledge that our most basic needs are being met ( food, shelter, clothing, and love). We may function out of fear and do not feel safe. Everything you need to know about the root chakra.
Solar Plexus Chakra and weight loss
What is the solar plexus chakra and how do they impact whether or not we are able to lose weight?
Think of this chakra as an intense energy center that helps you say "no" to that doughnut! If you have read my posts on the root and sacral chakras, I discussed the chakra system and how integral they are to helping your body achieve wellness. Overall, we may explore different weight loss ventures, but tend to discount the energetic force behind our will-power. It is this energetic balance that gives us the ultimate drive to self-restraint. ! Balancing your solar plexus chakra to aid weightloss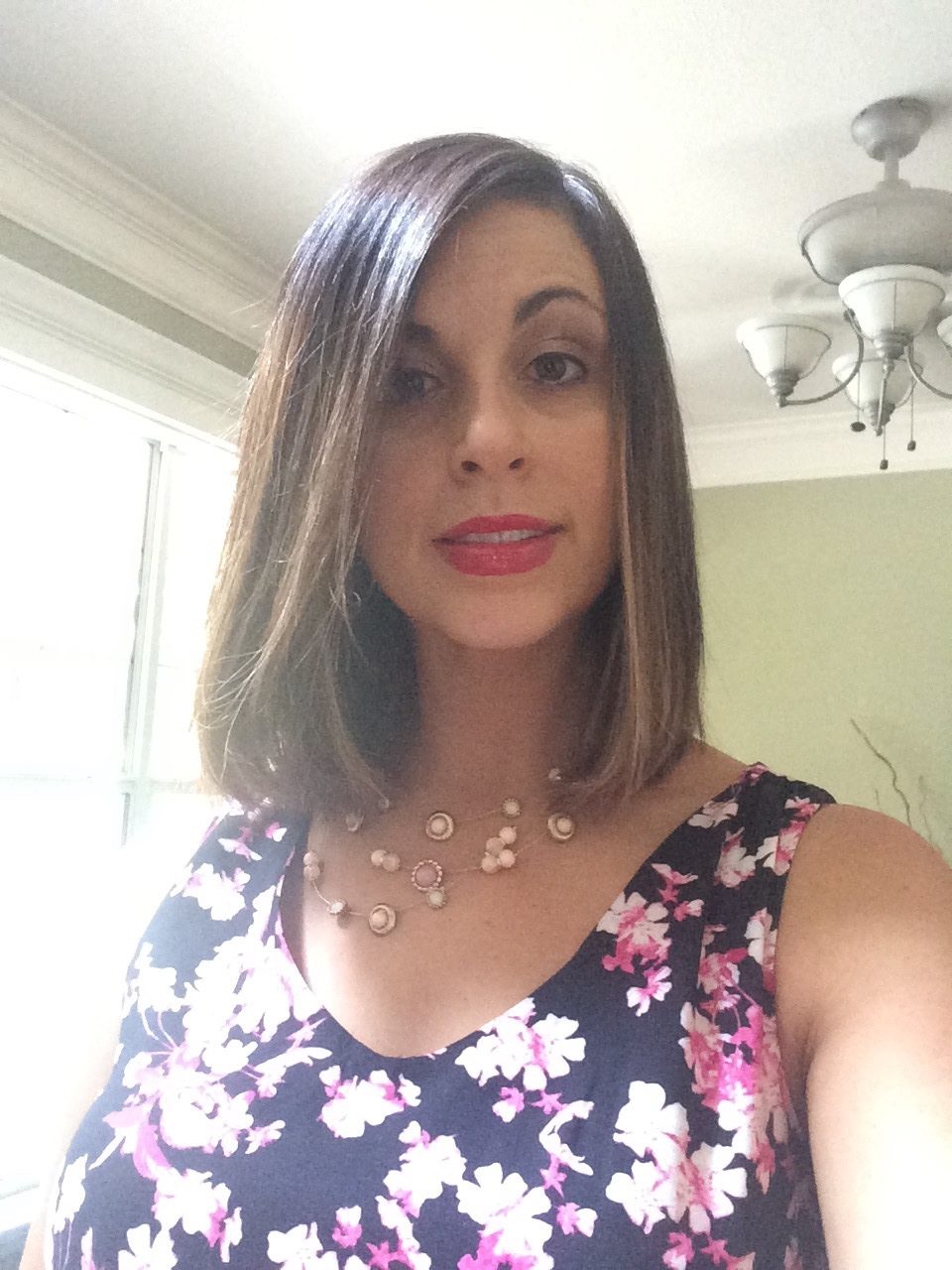 Meditation and Prayer
Meditation heals your body by helping weight loss! It does this by allowing you to focus on your feelings when it comes to eating food, which will enable you to make better choices. ~ Five Reasons Why Meditation Heals Your Body
Maybe part of the scientific evidence of the benefit from prayer is due to relaxation. The heart rate slows, blood pressure drops, breath becomes calmer and more regular during prayer.~ Does prayer make you a healthier person? Science says yes.
About Jessica, Holistic Keto Goddess
Jessica Ancaya is a nurse practitioner specializing in adult health for 10 years. Her main mission is to help you find wellness by integrating the keto diet along with holistic wellness. Jessica has genuinely found the integration of these three things to be the key to healing your inner goddess.
Sources:
https://publications.iarc.fr/126
https://www.cancer.gov/about-cancer/causes-prevention/risk/radiation/electromagnetic-fields-fact-sheet#r1
https://www.cancer.gov/about-cancer/causes-prevention/risk/radiation/cell-phones-fact-sheet
Featured Photo by Nadine Primeau on Unsplash
Banner Image by Barbara Jackson from Pixabay
Sun Photo by Natalie Grainger on Unsplash
Vegan Salad Bowl Photo by Anna Pelzer on Unsplash