Podcast: Play in new window | Download
Subscribe: Apple Podcasts | Google Podcasts | RSS
Last Updated on November 28, 2022 by Rebecca Huff
Move over butter, ghee is on the rise! My guests on this episode of A Healthy Bite are the founders of Simply Ghee, and they're sharing everything you could ever want to know about this golden superfood! Listen using the player above, but also make sure to use the table of contents below to read more about ghee.
Just for you, they've created the coupon code OMGhee to save 20% at SimplyGhee.com. (Nope, this is not a sponsored post and I'm not an affiliate for the product. As I often do, I'm sharing information about a fantastic product that I believe in, because I think it will be beneficial for you!)
What is Ghee and How Is it Made?
Ghee comes from the process of separating the various components of butter. Technically speaking, ghee is almost clarified butter. Keep reading.
So, how is ghee made?
Well, butter is made up of saturated fat, sugar, protein and moisture. When it is heated on low heat, it melts and separates the solids of lactose and casein from the fat and moisture.
Those solids sink to the bottom and as the heat cooks more the fat (oil) becomes clearer.
Once done, you can see down to the bottom of the pot where the solids have adhered to the bottom. The solids are responsible for imparting a caramelized/slightly nutty flavor profile in ghee.
Is Ghee better than butter? Yes and no! Simply put, ghee is butter without lactose (sugars) and casein (proteins) and moisture leaving behind the beautiful saturated fat. Beyond clarified butter which always contains solids. Ghee is way purer!
Ghee is purer than butter but good grassfed butter also has many healthy benefits too. Those who might have issues with dairy can tolerate ghee without lactose and casein since these two culprits have history doing so with lots of folks gastrointestinal systems.

Simply Ghee
Is Ghee Healthy
Ghee has numerous health benefits! Here are just a few:
Rich in essential, health-boosting vitamins, minerals and nutrients, ghee has plentiful amounts of fat-soluble vitamins A, D, E, and K. These nutrients nourish and protect the brain and boost the immune system. In addition, ghee aids the body's absorption of fat-soluble nutrients from other foods.
Heals and repairs the digestive tract – In Ayurveda, ghee is believed to aid in digestion. Because it only contains trace amounts of milk, it is suitable for most people with dairy allergies and also fits the Paleo diet.
Perfect balance of Omega 3, 6, and 9, the same fatty acids found in foods like avocado and salmon.
Contains conjugated Linoleic Acid (CLA) which has been shown in studies to lower cholesterol and high blood pressure. CLA may help reduce tumors, inflammation, and help fire up the metabolism. A study on a rural population in India showed a significantly lower prevalence of coronary heart disease in men who consumed higher amounts of ghee.
Increases energy levels, according to Ayurvedic Medicine, by supplying life force to the body and mind.
Learn more about the health benefits of ghee.
Ghee Benefits
According to The Complete Book of Home Remedies by Dr. Vasant Lad, mixing a small amount of ghee in warm milk may help relieve constipation.
Beyond the health benefits ghee helps to protect and brighten the skin, according to Vogue in Why Ghee Should Be Part of Your Skincare Routine.
Apparently, it can act as a carrier to increase the potency of other ingredients when mixed together and applied to the skin. It is said to help fight dryness and fine lines while being an ideal moisturizer for rosacea prone skin.
What is A2 Ghee
As I mentioned in the podcast, I first noticed A2 milk while shopping. I'd never heard of it and I grew up on a dairy farm; so I immediately began looking up studies and research that had been compiled on the topic. Here's what I found:
All milk contains proteins, one of them is casein and it makes up about 80% of the total. The most common forms are A1 Beta-Casein and A2-Beta Casein, although there are others.
The research on A1 and A2 proteins initially shows that many negative effects from dairy intolerance come as a result of A1 protein. While A2 is the oldest variant people who consume this form of dairy have fewer complaints concerning intolerance.
While all cows produce some, the ones who predominantly have A2 in their milk generally comes from certain heritage breeds including Guernsey, Jersey, Charolais, and Limousin. (Also, this superior quality milk may come from heritage breed cows on the endangered watch list.)
Other animals such as goats and sheep may produce milk with mostly A2 Beta Casein.
Historically, cows have always been A2 which refers to the beta-casein protein in milk. Over time, there was a genetic mutation resulting in what is now called A1, which is found on grocery store shelves today, EVEN if it is organic.

Simply Ghee
Though more clinical trials are needed to prove the potential positive effects, consumers who turn to A2 milk report a reduction in digestive intolerance. This comes after abandoning conventional (A1) milk due to digestive complaints. (A2 Milk: New Perspectives for Food Technology and Human Health)
The superb quality and higher nutrient content is why many people have turned to A2/A2 Ghee.
Glyphosate Free
It takes a good 13 years to build a herd for decent A2 milk production. We have tested our A2/A2 Ghee and found to be glyphosate free!

Simply Ghee
Why is glyphosate free important? The World Health Organization's International Agency for Research on cancer ruled glyphosate as a carcinogen.
Glyphosate is measured by testing urine. You can order a test kit–$99 at cost–and receive your results back in a few weeks.
A recent study published in The Journal of the American Medical Association (JAMA) found glyphosate rates are up 500%, but average levels are up 1200% in people over the last 20 years. Though we're hearing about court cases involving non-Hodgkins lymphoma, FDA links glyphosate to digestive and intestinal problems—know anyone with Crohns, irritable bowel syndrome, leaky gut, colitis, colon cancer, non-alcoholic fatty liver disease? These conditions are sharply on the rise. Research indicates that glyphosate is also an endocrine disruptor, kills beneficial gut bacteria, and is linked to birth defects, reproductive problems and cancer.

Testing for Glyphosate
How to Use Ghee
The best thing about cooking with ghee is it's high smoke point. You can use it in a variety of ways without it burning. So go ahead and saute, sear, roast and grill all those beautiful meats and veggies, but don't neglect to bake with ghee, too!
Use ghee any where you would normally use butter or cooking oil, but you can use a bit less. Nancy and Bev suggest for one tablespoon of oil or butter replace with a generous teaspoon of ghee.
Another delicious way to use ghee is to spread it on toast or melt it and pour it on popcorn! Although not all ghee warrants spreading, Simply Ghee is made from grass fed cows and has a superior flavor profile and density.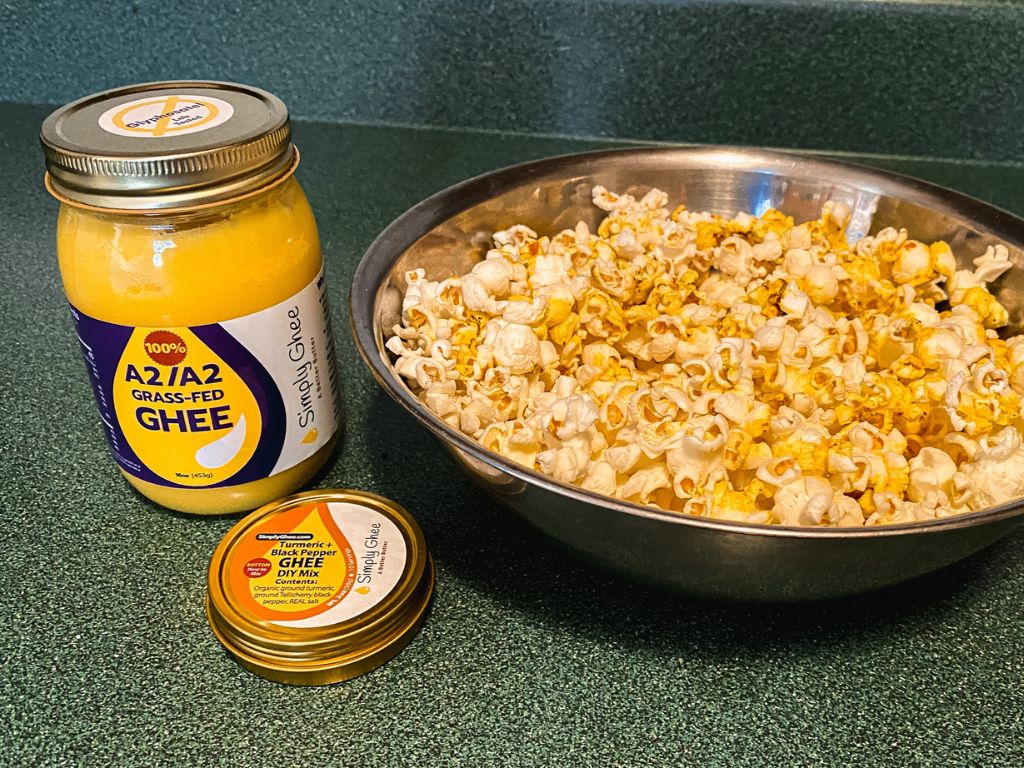 What You Can Use Ghee For
As mentioned in the podcast, you can use it to:
drizzle on to make delicious soups even better
toss vegetables in ghee before roasting
cook eggs
add to hot cereal
spread on bagels, english muffins, or toast
make a grilled cheese
saute vegetables
top a baked potato, sweet potato, or yam
melt and baste steaks, chicken, and seafood
stir into coffee
Ghee in Coffee
About a decade ago, adding butter or ghee became popular as those looking for a boost in energy, satiation and weight loss added it to their morning coffee.
Now you might think adding ghee to your cup of coffee sounds gross, and well, I'd have to agree unless you use a frother to incorporate it well. Using a frother changes the entire drink into something smooth and creamy.
Once the ghee is blended into the coffee, it becomes "bulletproof coffee" due to the MCT fats. These fats turn into ketones and are used as energy.
Listen to what Dr. Berg has to say about making bulletproof ghee coffee. It's a pure fat and doesn't stimulate insulin production. Adding ghee to your coffee gives you lutein which is good for your eyes and helps to prevent macular degeneration.
If you practice intermittent fasting, you can drink ghee coffee as a way to stay satiated longer. This is helpful for those following the keto diet for weight loss.
Recipes with Ghee
In addition to keto coffee and the uses listed above, you can find many recipes with ghee that are delicious and nutritious. Here are a few of my personal favorites:
Download a free soup cookbook from Simply Ghee. Watch the video below as I make a variation of soup from the cookbook and then turn it into pasta sauce for homemade ravioli.
Does Ghee Have to Be Refrigerated
Does ghee go bad? What's the shelf life of ghee? What are the signs of spoilage?
The answers to these questions will vary based on the source of your ghee. If you have homemade ghee stored in an airtight container in the fridge, it could last up to 12 months. Unopened ghee purchased from a reputable company could last about two years stored in your pantry or fridge.
The main goal is to store ghee in a cool dark place out of direct sunlight. If you store your ghee in the freezer, double bag if using freezer bags, to avoid frezer burn.
Most Middle Eastern home cooks simply store ghee in a kitchen cabinet near the stove because it is the main fat used in cooking.
Does ghee expire? Store-bought ghee has a long shelf life. You may notice a best-by date which refers to the best quality date. A "use-by date" refers to quality more so than an expiration date.
Does Ghee Go Bad?
Rancid ghee has a distinct odor that many would describe as sour and unpleasant. Good ghee has a good, milky sweet scent. Signs of bad ghee include:
unpleasant smell
discoloration or a slight change in color
sour taste
visible mold growth
freezer burn (on ghee stored in the freezer)
Simply Ghee brand is very shelf stable and doesn't need to be stored in the refrigerator. (If you buy other types of ghee, check the label for best results!)
Your ghee container should be a glass jar.
Put the lid on tight and store it in your pantry. However, once opened, you'll want to use your ghee within about three months. Ghee is a live food with no fillers or preservatives. So keep the lid on to keep the air out and you'll prevent changing the flavor. Your ghee will last for a long time, but not really because you'll be eating it every day!
Note: avoid using wet utensils or double dipping into your ghee jar as this could introduce moisture and lead to contamination. (This should be how you treat anything you keep in your fridge in jars! Avoid double dipping spoons, spreading knives, or other utensils or any other food items.)
Still have questions about ghee? Reach out to the pros: connect with Simply Ghee!
Meet Bev and Nancy, Founders of Simply Ghee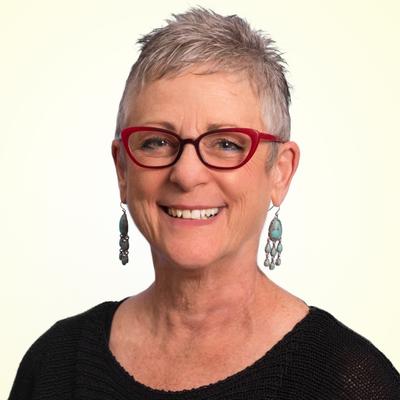 Nancy and Bev met while working in the sales department at their local Public Broadcasting Station (PBS) affiliate. In 2003 they leapt into the world of entrepreneurship and began their own marketing firm.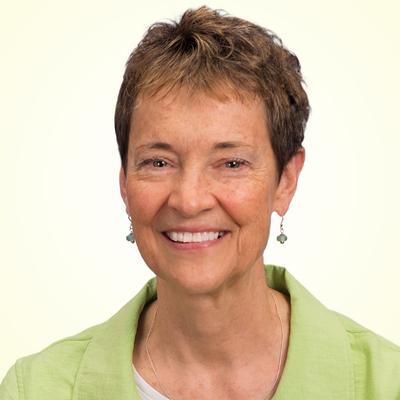 During their 10-year career in marketing the Gals indulged in an awareness of healthy eating. That indulgence grew into intention and shortly thereafter developed into flirtation with an idea. The idea of creating something tangible that latched onto their heartstrings.
Unable and unwilling to escape the clutches of the idea, they sourced some LancCo butter (short for butter from the dairy heartland of Lancaster County, Pennsylvania) and set out upon their quest. A Quest to Simply Make Ghee Better.
In 2013 the Gals officially presented their passion to the world. In the years since their collective grips on the nutrition throttle have rocketed Simply Ghee from Main Street to Mainstream.
With a brand of ghee that is Simply Better. Always Grassfed. And Eternally Grass Roots.
Transcripts and Sources
Transcripts

Ghee Descript

[00:00:00] Rebecca: I have been so excited for this episode because I love to talk about food and I also love ghee. So let's just jump in I wanna hear a little bit about how you two met briefly, because we really wanna get into talking about the benefits of ghee and all of the fabulous ways that we can use ghee!

[00:00:23] Bev: well, Nancy and I worked in, the sales department at a local PBS station here in central Pennsylvania. And long story short, There were some health issues I was having and, working with somebody who specialized in aryuvedic Massage and was telling me I needed more fat in my diet. And Nancy at the same time was, was a friend with somebody who was showing her how to make ghee..

[00:00:53] Bev: And so just kind of, I don't know, the stars align and things started to happen. We're from Lancaster County, Pennsylvania, and this is truly, like a magical food oasis. There's butter everywhere. I think more, most of the farms here in Lancaster are dairy. So we thought, well, here we reside in this amazing county.

[00:01:12] Bev: We can find butter. Why don't we give it a shot, and try to make ge. And so that's kind of how it started. Nancy can speak sort of about her upbringing and how she kind of connected with it too.

[00:01:26] Nancy: Well, I, well, the first thing is I love butter. I have always loved butter and always will love butter . So, so that, that started, that started me off.

[00:01:36] Nancy: And then when I tasted ge I didn't until this, the friend that, owned a bakery and she, I, I tasted it and I thought, why, you know, why doesn't anyone really know about this? Cuz nobody really knew what it was and thought it was sort of a best kept secret in a lot of ways. Most people, if you said, if you've ever had Indian food, they would say, oh, if they have, they, I would say, well then you've probably had ghee because it's in most Indian food.

[00:02:02] Nancy: And so we just,, I just thought it's, this would be a really good opportunity to really get the, the word out there. And that was back in 2012, 2013. There weren't that many ghee producers at that time. And now there's, that's, that has really changed. But, , it just seemed like something that was a good fit because the healthy fat people were looking at fats differently and not villa, you know, they weren't villainizing fats and, so they, it just seemed like a really good, the timing was just perfect for it because butter was back

[00:02:38] Bev: and speaking of time, they had an article about Butter is Back.

[00:02:41] Bev: Literally that's what the cover said. Butter is Back. And it was like, whoa, our timing's pretty good. Mm-hmm. .

[00:02:48] Rebecca: Since you're making the comparison with Butter and gee, why don't you go ahead and just tell us what actually is ghee, and how it's different from butter.

[00:02:57] Bev: Okay, what I like to always start by saying is butter was made up of four things. It has saturated fat, sugar, protein, and moisture. That's, that makes beautiful butter. What we do with that butter is cook it, and so, ghee is rendered from that butter. We remove the proteins and the sugars and the moisture evaporates. So what remains after the final cooking process is completed is the good saturated fat, and that is ghee.

[00:03:30] Bev: It's very pure. It's like the essence of milk can start with milk. They take the cream off of the milk, they turn that into butter, and then we take the butter and turn it into ge. And I think ghee is pretty much the end of it. Like you can't go any further, you really, truly are getting the essence of the milk when you're eating ghee, and it's very pure.

[00:03:53] Rebecca: And so people who perhaps have a, some kind of an intolerance to dairy products then could potentially use ghee?

[00:04:06] Bev: Well, we've had testimonials where people have said that after consuming our ghee their gut and digestion was so much better.

[00:04:17] Bev: Like I have a gal that tells me all the time she was a vegan actually. Mm-hmm. and ghee is not vegan, but she started eating it for medicinal purposes. Mm-hmm. . And she often emails me or calls me and tells me, thank you. My gut is healed. So there, I mean, she's still doing pretty much the same things that she's always done.

[00:04:37] Bev: The introduction to the ghee was really, ,kind of a, a turning point for. ,

[00:04:42] Nancy: and we often hear that and then people will say, well, you know, my, my so and so is lactose intolerant. Can they consume it? And we're always saying, well, most likely, because there's very little, if any, trace of lactose in it anyway, it's minimal and butter to begin with lactose.

[00:04:58] Nancy: So, so those who are lactose intolerant, caseine toler intolerance is kind of on the rise. There's a lot more folks that we meet at events that mention that., but we don't wanna pigeonhole ourselves into just that kind of a, a consumer. It's awesome for anybody. You know what I mean? Mm-hmm. with or without a digestive issue, it's really, a very good, healthy fat.

[00:05:21] Rebecca: Right. Because tell us a little bit more about all of the nutrients that are found in ghee. ,

[00:05:28] Nancy: Ghee has fat soluble vitamins, a, D, E, and K, which is really hard to find in, in, in food, especially K. And it's good grass fed butter that we, that we use as well, so that I think we start off with a, with a premium butter to begin with and, yeah, a, d, e, and K. And then, it's also has the, it has the ratio, the perfect ratio, of omega three and six, just like an avocado would, you know, I, I know some people know about avocados and how the ratio is, so, and that helps with inflammation as well. So, I like that part of it too, that it has the, the perfect balance of those omegas, and that's a difficult thing to find with food as well.

[00:06:14] Rebecca: Right. And I love that it has a, d and k together because you know a lot of people mm-hmm. will supplement with vitamin D and leave out vitamin K and that's a huge mistake.

[00:06:24] Nancy: Yes. You need the K. Yep. Mm-hmm. , Uhhuh, .

[00:06:28] Rebecca: That's interesting, and so as far as, well we know that these nutrients are beneficial to the human body, but as far as health benefits that you have recognized or research has recognized as far as the specific health benefits of using, ghee, you mentioned, it helps with inflammation and it helps the people that have intolerances, just, and of course then we know that everyone needs those nutrients and a balanced fatty acid profile.

[00:06:57] Rebecca: But can you mention a few other health benefits that people have found from using ghee.

[00:07:05] Bev: Sure. I think there's a a large amount of those. One of the things that ghee is amazing for is our brain. It really nourishes and protects our brain. Few people actually realize saturated, saturated fats essential for like proper brain health.

[00:07:22] Bev: And with ghee you're gonna get like the, I think it's one of the highest quality, healthiest sources of, of the good fat. But I think people hear the word saturated fat. Those two words are villainized, I think. Mm-hmm. people go mm-hmm.

[00:07:41] Bev: Oh, well there's saturated fat in there. I'm like, yes, but there's no partially hydrogenated fat. There's no trans fat. Mm-hmm. There's confusion about all of that.

[00:07:52] Rebecca: I agree. Oh yeah.

[00:07:54] Bev: We've been told the wrong thing. So when you look at ge, it purely, it's, it's pure saturated fat. But like, like, like I'm saying, our brains need it. Our guts needed, our gut, I think, you know, it's, I had mentioned this lightly before, but it is, it is known to really improve digestion and metabolism. Mm-hmm. . And when Nancy's talking about those fat soluble vitamins, you know, in order to extract vitamins and nutrients from our food, if they're fat soluble, you can't get them without a fat.

[00:08:28] Bev: You need the fat to help make those nutrients more bio available for our, our bodies. It's just as simple as that. So, When you look at ghee, it's, and it's pure and it's clean, and it's grass fed and it's non gmo and it's glyphosate free. You know, all those amazing qualities. You can't go wrong eating a good high quality ghee.

[00:08:53] Bev: The other part of ghee too, and, and this is also something else that people don't understand, is that our bodies need good high quality cholesterol. Yeah. And that's been demonized by the media for, for as long as I've been alive.

[00:09:08] Rebecca: I know, that's so true. I, I actually just had a conversation with my mom about this because I think her cholesterol was what the doctors consider maybe 20 points too high.

[00:09:20] Rebecca: And she was avoiding all the fats and she, she was her generation went through the fat free dieting craze. And I can tell you that when she did a fat free diet, she looked. Still her face was kind of sunken in. I mean, she looks better now in her seventies than she did in her forties on a fat free diet.

[00:09:41] Rebecca: Wow. And I had mentioned to her that it's, it's actually the opposite of what people think and what we are told that when you need to improve your cholesterol level, just avoid all cholesterol. Well, your body starts to produce more cholesterol to make up for the lack. And so that's the problem. And then we can prescribe all of these drugs to fix it.

[00:10:04] Rebecca: But anyways, I don't wanna go down that rabbit hole, but yes eating. ghee does not cause your cholesterol to be through the roof.

[00:10:12] Bev: No. No. Do you, have you heard of Dr. David Perlmutter?

[00:10:16] Rebecca: Yes.

[00:10:17] Bev: He's a functional med guy, doctor, actually. And he's, he wrote a book, grain Brain. Yes. What a nice rank to that grain brain.

[00:10:25] Bev: I know. And I, I, I have a quote here. I mean, he's saying that cholesterol's essential for not any proper brain function, but also preventing disease. And he writes this, he says, cholesterol is vital for a well-functioning brain. Cholesterol functions as a brain protective antioxidant. It is the raw material from which our bodies make Vitamin D a fundamental player in preserving brain function.

[00:10:50] Bev: In addition, cholesterol's the precursor for the sex hormones, estrogen, progesterone, and testosterone, all of which contribute to healthy brain function while the brain constitutes just about two to 3%. Of our total body weight and impressive 25% of the body's cholesterol is found in the brain.

[00:11:14] Rebecca: Yeah.

[00:11:14] Bev: Like, right. Our brains need good high quality fat in order to function.

[00:11:20] Nancy: Our bodies do, but mm-hmm. , and then you look at the huge amount of Alzheimer's and the dementia. My, my parents both passed with it, you know what I mean? It's like, and they were, they when mom said, you know, oh, margarine's better, you know, we ate margarine or we drank skim milk.

[00:11:40] Nancy: You know, all that stuff. So yeah, I really think good, healthy fats are key. To living longer and healthier and at least with it in our heads, you know?

[00:11:51] Rebecca: Right. Well, it's unfortunate that that is the message, the misinformation that was pushed to that generation is to drink skim milk and to use margarine instead of butter.

[00:12:03] Rebecca: It's just very unfortunate and it comes from not a place of wanting to help people get healthy, but really, yes. A place of greed. But we won't go there. I really want to talk about, now we, I feel like you've presented a pretty good case for the health benefits of ghee, but now I wanna talk about the fun stuff.

[00:12:22] Rebecca: Tell us, I wanna know how, so say someone is, they've never used ghee and they just ordered their first jar of ghee from you, and they want to get in the kitchen and cook something with it. What do they need to know?

[00:12:39] Nancy: Well, I would say usually I tell people any, I usually ask people what they cook with. Like, do they cook with an oil like olive oil or coconut oil or, or do they cook? Or do they cook with butter? Because if they if they say they, they do like to cook with butter, that's kind of an easy thing because ghee can actually go up to 485 before it burns as opposed to butter which burns at what? Three? 250, 250. Yeah. So you can get that buttery taste without it burning. So, or you can just use it anyway you use butter to spread on your you know, and you're for breakfast or for lunch or dinner. Mm-hmm. , I usually tell people how I like it and just to give them some ideas.

[00:13:19] Nancy: And I, I love to put it in my coffee and I, I like my coffee black, so I kind of was like, oh, I don't know. I don't know what this is gonna be like, but I got a frother and I put like a tablespoon of GE in my morning coffee and I am not hungry until like much later. And usually I'm always really hungry in the morning, but it's very satiating.

[00:13:42] Nancy: Mm-hmm. So I like to start out that way. If continue on with breakfast, I love it with eggs. I like it. It's really good on, it just melts into like oatmeal and gives it, you know, jazzes that up a little bit. So and the other thing I love it in is soup. And I don't, I, I wish I could describe what it does to soup.

[00:14:02] Nancy: It, it, the only thing,

[00:14:03] Rebecca: it makes it lucious.

[00:14:04] Nancy: Yeah. The only thing I could, it makes the ingredients come alive. Mm-hmm. , that's kind of what, how I, how, I guess I would describe it because it chased I, and I've even actually poured a little bit of soup out in a cup and, and without ghee and then with ghee and there is a big difference.

[00:14:20] Bev: Mm-hmm. . I love it. Rich. Yeah, I love it on that.

[00:14:25] Nancy: And you know, again, you can saute vegetables.

[00:14:28] Rebecca: Oh yes. Actually I have some of your ghee and I had just gotten a huge bunch of carrots from a lady at the farmer's market. She has a booth next to my daughter's booth. My daughter has a plant stand and she has the most beautiful carrots.

[00:14:47] Rebecca: And so I brought home some of those and I just wanted to use them while they were still like, you know, fresh out of the ground. And so I saute them in your ghee. Oh my gosh. They were unbelievable. The ghee brought out a flavor in these carrots. I'd never tasted anything like it.

[00:15:08] Bev: I think it does bring out the, the flavor. It's like a flavor, almost like a flavor enhancer in some way. Mm-hmm.

[00:15:14] Bev: Cause it just, it just gives it a whole different taste profile, so. Right. And

[00:15:19] Rebecca: like you were saying, the smoke point is different too, so you can like flash cook stuff with it without worrying about brown butter or whatever.

[00:15:28] Bev: Burnt butter . There's nothing wrong with brown butter . Lancaster County is known for its brown butter.

[00:15:36] Bev: Mm-hmm. , and actually Nancy and I worked with some guy in Michigan that had perfected brown butter and wanted shelf stable, and we tried making it for him. We nailed it. I'm telling you, one of the gals working with us, we gave her a jar for Christmas and she sat down, opened it, and started eating it right out of the jar.

[00:15:53] Bev: I, oh my. It's that amazing. We were working with such high temperatures, it was not safe. Like we were standing over pots at 310 degrees mm-hmm. , and you had to constantly stir it to keep the solid suspended, you know, it just was not gonna happen. But browned butter in this county with noodles is like a Pennsylvania Dutch thing.

[00:16:15] Bev: Mm-hmm. . And if you've never had it, you haven't lived .

[00:16:19] Rebecca: Sounds like I need to take a road trip. so, so good. Yeah.

[00:16:25] Bev: But yeah, butter GE will not burn really. 4 85. It will. The one thing I like about the flavor of GE is it has a little bit of a nutty, very slight, nutty, caramelized, toffee- ish kind of finish on the pallet after you've swallowed it.

[00:16:45] Bev: Like you don't quite get it while you're eating it, but after you swallow it, you get that hint of it and it's, I often chuckle because I'll say to Nancy, watch their knees buckle. You know when we do events and we get people to sample and they're like, it's almost like their knees bend a little bit and this total sense of relief comes over them and then they go, oh my God, that is so good.

[00:17:09] Rebecca: I know what you mean. Like that it's warm and it's warm. It's just warm and cozy, I think. Yeah, and I agree with you on the nutty profile. I had used one of your recipes for chicken. I think it was barbecue chicken or something. Mm-hmm. I'll, I'll put the link in the show notes. But anyways, and I used, instead of tomatoes, which was, you know, one of the things you called for in your recipe didn't have tomatoes.

[00:17:39] Rebecca: And so I used some fresh chestnut mushrooms from the farmer's market and the nuttiness of those mushrooms combined with the nuttiness of the ghee it was a really, a match made in heaven. It was a perfect pairing. But yeah, it does have a really warming, nutty flavor profile.

[00:17:59] Nancy: It does. And I, I love the versatility of it too, we have the, DIY mixes, but it's just so versatile to be able to pair it with different spices. There's almost, there's very few spices that I've tried that just didn't work out with ge. So spices or maple cinnamon, you know, the maple cinnamon DIY we have, which is, which is really good too.

[00:18:21] Nancy: Like you can make it sweet, you can make it savory. It just really works well with so many different herbs and spices.

[00:18:29] Rebecca: It does. Yeah. Tell me about your DIY mixes. Tell me a little bit about them now. I've tried a couple, I've tried your, the pluck and I've tried the black garlic. Can you tell us a little bit about, what you do with these and what they are.

[00:18:44] Bev: Sure. We took our recipes from our pre blended products that we no longer sell due to the unfortunate loss of a kitchen during Covid. So what we did was took our recipes and we've always blended, dried ingredients into our ghee and um, so we took our recipes and actually created this blend, the seasoning blends, and they are in what we call DIY ghee mixes. So if, for example, you took the black garlic, you would follow the instructions on the bottom of the 10 and mix a teaspoon, a generous teaspoon, or more into like half a cup of our room temperature.

[00:19:22] Bev: ghee, and then add your own really good salt. We love Redmond's real salt. Mm-hmm. . There's another salt out of West Virginia called J Q Dickinson. Their salt's beautiful. So then you would just mix your own salt into your ghee and then in a clean jar with a fork, it's easy peasy. And you would store it in your pantry, they, they're all done the same way.

[00:19:46] Bev: They all pretty much, well they have their instructions on the bottom of the tin, but it's so simple to blend. But then you have these unique flavors that you can use in various ways, like black garlic, if you've never had it, it's an aged garlic. That the, the, we don't do this, but we have a colleague that does, who takes organic white garlic bulbs that the farmers have grown, and then through a specialized aging process, it goes to a very soft black, almost like really, really soft, fresh black liqui and texture, even softer than that.

[00:20:22] Bev: Mm-hmm. . And it has a subtle mellow smoky kind of sweet. Mm-hmm. garlic finish. You put that stuff in ghee with some salt. Girlfriend . You're gonna slather that on steak and burgers, chicken, shrimps, scallops, pasta, garlic bread, grilled cheese, baked potatoes, peas, broccoli, cauliflower,, . Name it. You're gonna want it. I love, it's very addictive.

[00:20:55] Rebecca: It is. I absolutely love black garlic. It has a really velvety texture and I love the really unique flavor. Mm-hmm. Kind of sweet and it, it is amazing, but I had no idea. I'd never had heard how it came about before. Yeah. I didn't really understand it at all. I've been using it for years. Fresh black garlic.

[00:21:17] Rebecca: Yeah. And then I got some of your dry black garlic when we met at the Western, A price conference. And I've been using it on my popcorn and it is so yummy.

[00:21:29] Bev: Forgot about popcorn. Mm-hmm. . Yeah.

[00:21:31] Rebecca: It's so delicious on popcorn. Now, my kids have been eating popcorn with nutritional yeast sprinkled on it for decades. But now we've been using the black garlic sprinkled on it and the PLUCK, which I, I want you to tell us what PLUCK is, but oh my gosh, it's so delicious. It's, it's, I have to measure out myself a small bowl of it before beforehand, so I don't eat too much, because it's amazing.

[00:21:56] Bev: Do you pop the kernels and ge I don't, I use an air popper.

[00:22:01] Rebecca: I hadn't thought of that. Yeah.

[00:22:03] Bev: Well, at the conference I was, oh, yeah, I popped a bunch of corn. What am I thinking? Mm-hmm. , I popped it in the ghee, you know? Mm-hmm. . Yeah. In the pan. Yeah. On in an a pan. You can get it right on your stove top. You're gonna put like a generous tablespoon of GHEE into your pan with three kernels of popcorn, put the lid on it. And when those three popcorn kernels pop, that tells me there's enough moisture in there for the rest of it to pop. Mm-hmm. . And that is a tip from James Barry who created PLUCK. I see. And PLUCK is this unbelievable savory deliciousness made from dehydrated, bovine organs. Now, somebody, somebody might say, Ew, that sounds disgusting.

[00:22:58] Bev: it, it's, we can attest to this, Rebecca. It's amazing. it is dehydrated. Let me think if I can remember. Heart, kidney, liver, pancreas, and spleen. Mm-hmm. And then what he does is he mixes it all up with amazing savory herbs. Some good redmonds real salt, and creates the seasoning that you can use right at the table, like you would salt and pepper if you wanted to.

[00:23:23] Bev: Mm-hmm. . And we, we just take his product and, and offer it as a DIY mix. Mm-hmm. And it's good on just about anything as well.

[00:23:31] Rebecca: It really is. I did not tell my children what was in it. I just served it to them because, you know, who hears some dehydrated organ meat? Enjoy. Mm-hmm. .

[00:23:41] Nancy: Yeah, you have to be care. I was at Western Price. It seemed like a lot of people were like, oh, that sounds great. You know, when you told them the liver, spleen, you know, they're like, oh, that sounds really good. But, but I've actually made a few things for people that I would never tell what it was. And, and it, it, they were hits. So they don't know.

[00:24:00] Nancy: Cause it really is, it's got a wonderful flavor. Yeah. Yeah. It really does.

[00:24:04] Bev: And I recently made cottage pie the recipe's on her site. And I need to go in there and revamp that, that recipe, because I recently made it for some girlfriends. It was one of the gal's birthday birthdays. And the one gal there, we used to joke with her about PLUCK.

[00:24:19] Bev: And she goes, I will never eat PLUCK. I will never eat PLUCK. Well, I loaded that thing with PLUCK. She has no, if she ever listened to this, she'd probably come and swing at me. Yeah. I will never tell her. And she loved.

[00:24:33] Rebecca: Of course, of course. It's, it's what's in people's mind. I used to make my own meat sauce for spaghetti and I would mix in beef liver, and no one ever knew. And I have a brother-in-law who's like, Ew, that's so disgusting. I would never eat liver. And he like, slurps down all my spaghetti. So whatever, what they don know won't kill 'em.

[00:24:52] Nancy: It'll be good for 'em.

[00:24:53] Rebecca: Yeah. It'll be good for 'em. Exactly. Well, I, I think the, the PLUCK tastes amazing and I've sprinkled it on a, a lot of different things since I bought it.

[00:25:02] Rebecca: And I have to say that I really like it on this is gonna sound crazy, but I have been making a sourdough focaccia where I put some thinly sliced red onions and some black garlic, just like the whole cloves. I just throw 'em on there and you know how you have to poke down focaccia with your fingers to make the little dimples and stuff?

[00:25:25] Rebecca: So I put that on and then when it comes out, I brush it with a little bit of ghee and then I sprinkle the PLUCK on so that it kind of sticks. And you know, it's, you've got your, a lot of people put the flaky salt on top of focaccia, so it kind of takes the place of that. And the flavor is out of this world.

[00:25:45] Rebecca: My kids will eat an entire 13 by nine pan of focaccia in an afternoon.

[00:25:51] Nancy: Oh my gosh. When are you making next?

[00:25:54] Rebecca: I know we need to get together and cook up a bunch of stuff. , I wanna taste your stuff too. By the way, the recipes on your website are amazing. I've only tried a few of them, but they all look delicious.

[00:26:05] Rebecca: And I'm gonna put the links to those in the show notes. So if you're listening, make sure and go grab some recipes. And speaking of recipes, I know you have a recipe book that people can get for free on your website, right?

[00:26:17] Bev: Yes. It's it's a compilation of seven simple soups. And if you sign up for email, which is at the bottom of each page of our site, there's a field to sign up for email, then you would receive it free. It's a PDF, you can download it, print it out. But these are recipes that Nancy and I created and we love, soup. And thank God it's soup season. You know what I mean?

[00:26:44] Bev: Mm-hmm. . So yeah, they're, they're all quite unique and I, I think pretty delicious. Soup is so satisfying. It's like you get this meal of all kinds of wonderful things in one little bowl.

[00:26:58] Nancy: I even had a friend give me bowl cozies. Have you ever heard of such a thing? Like a tea? Cozy? These are bowl cozies.

[00:27:05] Rebecca: Oh. I've seen them at, like, craft shows. Yeah.

[00:27:08] Nancy: So they keep your bowl of soup or cereal hot, cereal warm.

[00:27:11] Bev: They're, they're unique. It's really cool. But yeah, that's how you can get the the, the read little cookbook.

[00:27:17] Rebecca: On your website you have one GE that is A2/A2. Can you explain to people who might, like, my mom wasn't really sure and I was trying to explain it to her, but I don't know that I did a great job, so I was hoping you could explain the difference.

[00:27:32] Nancy: Sure. A two is actually refers to a protein in one of the proteins. Milk has a lot of different protein, but one of the proteins in milk, it's a, it's a beta casein protein. if you just start with the milk, historically cows have always produced milk with an A2 protein. And over time there was a gene, there was a mutation and it turned into an A1 protein.

[00:28:02] Nancy: So you're just looking at the, and most of the milk that you, conventional milk that you buy in the grocery store, even if it's organic, we'll have the A one protein. So just to give you an idea of how nutrient dense a two milk is, because that's the, that's really, that was really milk at its source. Human breast milk is a two.

[00:28:25] Nancy: Also goats, sheep, and buffalo are a two. So I think now that I'm, now that I'm actually looking for it in grocery stores, I'm actually seeing some, A2 milk and a two yogurt. So I think it's something that just requires some education and awareness with people. But the research that's been done has been pointing to the A2 milk seems to be better for people that have dairy allergies.

[00:28:54] Nancy: Not just lactose, casein, but some people just have such terrible digestive problems, maybe asthma, like any congestion. And, and we, and a lot of the events that we do, we, a lot of people tell us that, you know, dairy, but they don't know what it is about dairy. And my doctor told me not to eat dairy because I can't.

[00:29:15] Nancy: And there's an awful lot of research coming out now that's pointing to the A one protein as the problem. So, Some of the farmers where, where we actually get our A two butter that we start with for the ghee. Some of the farmer, the local farmers actually are are started breeding cows that produce A2 milk.

[00:29:37] Nancy: And it takes about, what, 13 years? About 13 years to get your, get your herd producing a two milk. And we, the butter that we get is actually certified herd of a two. And they're mostly brown cows if you just think they're, they're Guss or Jerseys. Jerseys, yeah. That's be belts. Yes. So I see. So, okay. So, so I think we're starting to see, yeah, starting to see this taken off.

[00:30:07] Nancy: And I think I, I'm glad to start seeing it in the grocery stores with the milk.

[00:30:11] Bev: An A two ghee is really hard to find. You're gonna find it on Amazon, but most of that comes from India. And as far as I know, we are the only one, if not the, maybe one of two A2 ghee producers in the country. We actually private label for a handful too, so Yeah, we're kind of, kind of excited about that. Mm-hmm. ,

[00:30:35] Rebecca: that is exciting. I really understand.

[00:30:38] Bev: Starting to understand it too, so it's really good. Yeah.

[00:30:41] Rebecca: The first time, I'm gonna admit that the first time I heard about a two was I saw milk at Costco that was a two milk, and I'm like, mm, okay. Never heard of that. And so I had to do a little research and then I saw your A2 Ghee and I was like, oh, so this is a thing. So yeah, I've never seen a two G anywhere else besides with you.

[00:31:05] Rebecca: So yeah, a way to go on getting in at the start of that. You, you know, ,

[00:31:11] Bev: we're just fortunate. That's a pretty big deal. Farms here.

[00:31:14] Rebecca: I did have one other question about ghee. I know that you had mentioned to me that ghee is actually better than seed oils. And you hear a lot of people, I think a lot of people misunderstand oils in general certain well known television personalities that put all of oil in a pan and heat it up and flash cook things with olive oil. And I'm like, Ugh, please don't do that. So one, I think there's a lot of misunderstandings about how to use certain oils healthily and also about the fact that some seed oils just really aren't that great.

[00:31:51] Bev: Well, I think you're right, . Where to begin. I really dunno where to begin. When we talk about seed oils, we're talking about the industrialized and highly processed oils that are in all grocery shelves.

[00:32:07] Bev: So you're talk, we're talking canola, sunflower, safflower, corn, vegetable, cotton seed, cotton seed. Those are all industrialized seed oils is kind of how we refer to them. They are pro-inflammatory, they are ultra processed, and the processing alone is going to leave cancerous byproducts.

[00:32:31] Bev: They are genetically modified, and they are sprayed with glyphosate do not eat seed oils. Now the other thing they do is they refine these oils using a petroleum based solvent called hexane. They bleach. These oils to remove the color and the wax, they deodorize them to remove the smell. So then these, I mean, yuck,

[00:33:00] Rebecca: Yeah.

[00:33:01] Bev: Who wants to eat that? These chemicals do not belong in our bodies. We cannot digest, we cannot metabolize these, these oils. The other thing too is they're overloaded with omega six, which throws the balance way off. The, the other thing about seed oils is if they exceed the smoke point or the burn point, they will oxidize.

[00:33:22] Bev: And that's where they release horrible free radicals, toxins ins you name it. And that's just gonna create more havoc. So, You do. You don't even wanna use seed oils. Mm-hmm. , the other thing about seed oils, back in, I think like a decade or so ago, they were deemed toxic. And through advertising and marketing and the manipulation of our minds, they have told us they are healthy and they are found in just about any processed food.

[00:33:50] Bev: If you're a label reader, if you go to Whole Foods and you start like, I went to Whole Foods a year, two years ago, or whenever I could get in there, it was before Covid and I wanted something crunchy, you know, Hey, I eat very well, you know, I went a little something crunchy and I was in the snack aisle.

[00:34:08] Bev: Now you think Whole Foods have some healthier snacks, right? I picked up one bag of something, sunflower oil, put it back. I picked up another bag of something. It had sunflower oil, it had canola oil, and it had safflower oil. I put it back, I did this for about three or four times. By the fifth time I was throwing the bag back, like, oh my, just so frustrated because there's not, you know, there might have been one thing in that entire aisle that was not, did not contain this industrialized seed oils.

[00:34:39] Bev: Wow. So, you know, avocado oils, questionable olive oil, it's questionable cuz you're heating. It's how they produce things. It's all about the extractions, the extractions and the, the processes they use that really cause the problem. And, you know, and if you're over consuming omega six and all these things, I mean, people struggle with their weight.

[00:35:00] Bev: They've got aches and pains. I mean, it's, it's all contributing to inflammation, which, you know, look at the state of the country and we're the only country really that offers this kind of quick, fast, convenient, processed foods. So there's something to. Yeah, I think there is. Wow.

[00:35:19] Nancy: I just remember Sally Fallon hearing Sally Fallon talk at a western apri with the western a price organization. And she, I think she said that she often gets the questions, I think about one thing that you can do cuz it can be overwhelming to mm-hmm. Decide how you're gonna, how you're going to eat, you know, and what, what ingredients and what, what you're gonna buy to, to to cook your food.

[00:35:42] Nancy: And she said the one thing that she would tell everybody is if you could just do one thing, cut out the seed oils mm-hmm. in your diet. Mm-hmm. is that one thing. And that's, that kind of gave me, cause to really start re I, I'm a label reader, but I just am amazed at how many seed oils are in everything.

[00:36:06] Nancy: Like when did this happen? . So, so yeah. I think that's one thing that people can do that should be fairly easy to do, to figure out, but not that easy if you're a snacker, you know? Right.

[00:36:19] Bev: Well, I am a snacker, but you know, again, we talked about popcorn. You can also like lightly roast and melted ghee with salt, like your nuts, cashews.

[00:36:29] Bev: Mm-hmm. , like there's all kinds of little ways to use ghee and still get a very healthy snack.

[00:36:34] Rebecca: Yeah, I think a lot of people are a little misled when it comes to, Hm those seed oils and you see them pushed as healthy alternatives a lot. And really, I mean, beyond the fact that ghee is healthier. It actually tastes better , so, oh, yeah. It's a pretty simple choice if you ask me .

[00:36:58] Bev: A little note about Dr. Weston, a price. He studied native diets in the 1930s, and he found butter was a staple in the diets of many supremely healthy people. And then he said, American folk wisdom realizes children raised on butter were robust and sturdy, but children who drank skim milk as they developed were pale and thin.

[00:37:25] Rebecca: Wow. Yeah.

[00:37:26] Bev: I know. There's so much to this that you know, the more you dive into it, the more you keep wanting to dive further. You know, because it's so interesting.

[00:37:36] Bev: And then the one other thing I thought was interesting, heart disease was rare in America at the turn of the 20th century, but between 1920 and 1960, heart disease became the number one killer in that same period of time this is so interesting, butter consumption plummeted from 18 pounds per person per year to four pounds.

[00:38:03] Rebecca: Wow.

[00:38:04] Bev: So it's like it, you know, it doesn't really take a PhD in statistics to conclude that butter is not the cause. Animal fats are not the cause. What is the cause, you know? Mm-hmm. , I'm sure seed oils play into it, you know, and all the processed foods. So

[00:38:21] Nancy: yeah, it really is. It's a sad commentary. Can use the word misled and I think that's, that's right on is the word misled about food?

[00:38:30] Nancy: It's just we, you know, we're, we're all the advertising that's done and the marketing of it and it's just a lot of yeah, a lot. You know, you really need to educate people on this. Break it out.

[00:38:42] Bev: It's like Nancy's, in my generation, our age, we can go back to what grandma made and it was healthier. A younger generation's gonna have to go back to great grandma.

[00:38:51] Bev: The next generation's gonna have to go back to great, great grandma. You know what I'm saying?

[00:38:55] Rebecca: Well, I, yeah, exactly. I remember vividly the time period when my grandmother transitioned from using butter and lard and those types of fats for her cooking to what they told her to do when she switched out her whole milk for her skim milk and she switched out her butter for margarine and she switched out all of the stuff.

[00:39:20] Rebecca: And she believed what she was being told, like many of us do. Mm-hmm. and thought that that was the healthiest choice. And she sadly passed away from Alzheimer's disease. Mm-hmm. all of those, removed all of those healthy fats and replaced them with things that were not healthy at all. And, and it's really just unfortunate because she also gardened and had all of her, you know, grew her own vegetables and she canned and stuff.

[00:39:48] Rebecca: It's just, you know that when you remove those fats, it's just very unhealthy for your brain. Mm-hmm. .

[00:39:54] Bev: Yes it is. And we don't realize how unhealthy. . Yeah, that's true.

[00:40:00] Rebecca: Well, this has been such a fun conversation and I feel like I could talk to you girls forever. ,

[00:40:07] Bev: come cook with us. I know, I know. We really need to do some kind of a, a workshop or something together.

[00:40:13] Bev: Yes.

[00:40:13] Rebecca: But well, that maybe we can put that on the plate for the future. But I just wanted to say thank you so much for sharing your wisdom, sharing your beautiful product and your recipes with us. And everyone that's listening, make sure you go check the show notes where you can get all of the links for fun, recipes and all kinds of stuff.

[00:40:33] Rebecca: And also you can find Bev and nancy at simplyghee.com. There's tons of recipes there. You can sign up for their newsletter. You can shop and get the best ghee you can find. And I think that's pretty much it. Have I left anything out girls?

[00:40:49] Bev: Yes. One more thing, Rebecca. Okay. And thank you. And thank you by the way for having us. It's just been a real. You're a real dear charm. I I'm so glad we met.

[00:40:58] Nancy: Thank you Rebecca. Appreciate it. We wanna offer your subscribers 20% off their purchase.

[00:41:04] Rebecca: Oh my goodness.

[00:41:05] Bev: Yeah. So the code and it's all set up and ready to go. Is you ready? O m g h e e .

[00:41:16] Rebecca: O m g h e E h e e. Like Oh my God. Oh my, oh my gosh.

[00:41:23] Nancy: Omg. It's organic mom.

[00:41:24] Rebecca: I get it. I love that. Oh, that's perfect. Okay. If you are looking for that code, just head over to the show notes and grab it and they'll be a link to Bev and, Nancy's site where you can grab your beautiful ghee and PLUCK and black garlic and all the good things. Thank you girls so much.

[00:41:44] Bev: I love this chat. Thank you, Rebecca. It's wonderful.

[00:41:49] Rebecca: Yay.

[00:41:50] Rebecca: