Podcast: Play in new window | Download
Subscribe: Apple Podcasts | Google Podcasts | RSS
Last Updated on November 21, 2022 by Rebecca Huff
This podcast episode with Dr. Michelle Segar was as beneficial for me as I believe it will be for you. Listen using the player above, and find transcripts and additional resources below.
For years I've had a love-hate relationship with exercise. I've tried to build healthy habits in most of the usual ways. I used habit stacking, and all the things experts tell us to do to maintain workout motivation.
But I still struggled to meet my fitness goals. For years I went to the gym early each morning right when I woke up. My personal trainer would punish me with squats, lunges, and strength training to get me out of my comfort zone. "No pain, no gain," she'd yell!
It didn't last.
Why?
Because I don't enjoy punishing workouts! It's hard to consistently do any form of exercise you don't enjoy.
In addition, my workout motivation was weight loss and good health. While good health is an excellent reason to work out, weight loss is not.
The evidence is now clear: Exercise is excellent for health; it's just not that important for weight loss. So don't expect to lose a lot of weight by ramping up physical activity alone.

Vox
The Best Workout
That's why experts say the best workout is the one you love doing. If you love it, you'll do it. Try to force yourself to do exercises you hate, and you're more likely to resent the hard work, eventually giving it up.
If you enjoy HIIT exercise, go for it! Pilates is your thing? Do it! If you love dancing, turn up the music and get your cardio exercise in with your favorite tunes. Create a playlist to listen to while you dance or work out.
The best workout songs are those with about 120-208 beats per minute. Search for these on Spotify you'll get the best cardio workout of your life! Hip Hop dancing includes full-body movements, developing muscle strength, stamina, and endurance while burning around 450 calories per hour.
Of course, you're likely not going to dance for a solid hour, right? But you might dance for 10 minutes, at multiple intervals throughout your day!
Remember, your fitness journey doesn't have to be painful, punishing, or something you dread. The fact is, it doesn't even have to be long and grueling! It just has to be something that brings you joy from true motivation, not guilt or a feeling of failure.
This is the beginning of a concept Dr. Segar develops in The Joy Choice that will help you achieve sticktoitiveness in the area of exercise and healthy eating.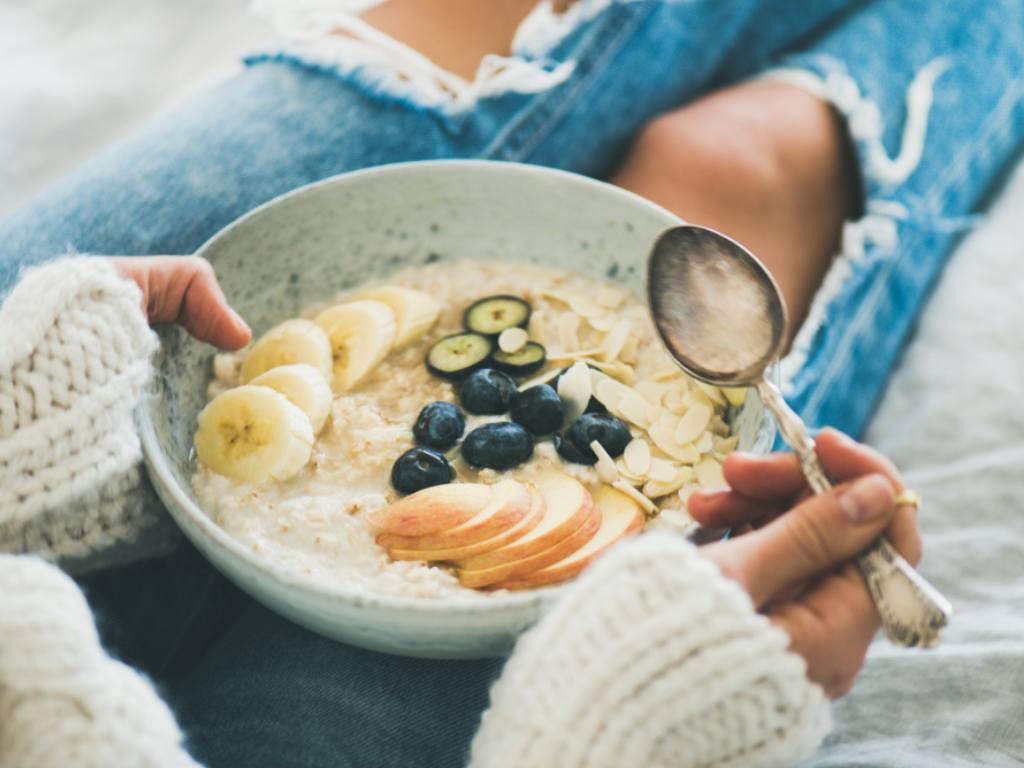 Home Workout vs. Gyms
Dr. Segar explains the difference between what she calls habiters or unhabiters. Habiters, who are very disciplined and organized, stick to their plans, everything runs according to schedule, and are 100% onboard with eating healthy foods and exercising.
For some folks, going to the gym is the only fitness motivation that works. Working out at home may lead to negative self-talk and zero motivation. If that's you, keep your gym membership and make it part of your fitness routine.
Just try not to go down the perfection rabbit hole. Shy away from rigid plans and unrealistic goals, we've learned to equate to success when exercising.
A key step in my coaching process involves helping clients learn to shift away from the perfectionistic exercise and eating beliefs that, while still widely believed, are now very outdated. Michelle Segar

Michelle Segar, Ph.D.
If that's not you, you might be an unhabiter, like many others, including Dr. Segar! You'll find relief listening to this podcast episode and cutting yourself slack in this area of your life. And when you do, you'll discover something quite interesting. You'll achieve more success when you find the best workout motivation for you. (Hint: the book will help you find what truly motivates you!)
Everything listed below will make much more sense if you listen to the podcast episode or read Dr. Segar's book.
After reading The Joy Choice, I felt such a sense of relief and less of a failure when, day after day, I couldn't make it to the gym because of my workload. Here are some changes I've made since reading the book that might also help you!
Setting Yourself Up For Success
To get in these quick exercise sessions, set yourself up for success. Here are a few ways I get my heart rate up without wearing gym clothes. (That's right, you don't have to live in your leggings or yoga pants to work out on a moment's notice!)
Keep an extra pair of sneakers in the trunk of your vehicle so you can get in a walk when you have a little extra time. (For example, I often walked during my daughter's Taekwondo classes, better yet, join your child in their martial arts classes!)
Sign up for dance lessons with your spouse instead of going out to eat on date night.
Bike or walk when you can if you enjoy it – biking to the store for groceries is one of my favorite ways to get my heart rate up and get something done simultaneously. My kids often join me.
Ask your mental health provider if they offer "walk and talk" therapy sessions (mine does!)
Warm up each day with a few stretches when you first get out of bed if it feels good.
Relax before bedtime with a simple bedtime yoga flow. I'll include a printable copy of my bedtime yoga flow on my free guides page, which you can get access to when you sign up for my weekly emails. (Or request it by contacting me via email.)
Action Steps to Find The Best Workout Motivation
What if you could easily and joyfully resolve the in-the-moment conflicts that often derail your eating and exercise goals? Dr. Segar has devoted decades to studying how to achieve lasting changes in these and other behaviors.
Take the quiz Michelle mentioned to help you find your motivation.
Dr. Segar mentions her studies with cancer survivors in her book. Read more about her research here: The effects of aerobic exercise on self-esteem and depressive and anxiety symptoms among breast cancer survivors.
Meet Michelle Segar, PhD author of The Joy Choice and No Sweat!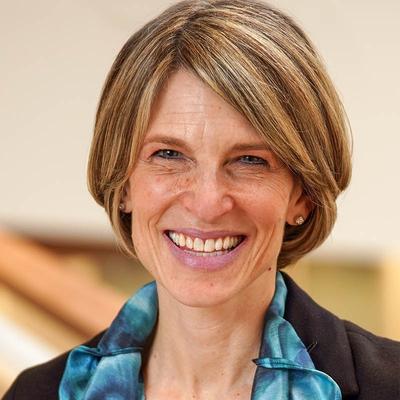 Michelle is an award-winning researcher at the University of Michigan with almost thirty years studying how to help people adopt self-care behaviors, like exercise and healthy eating, in ways that bring meaning and joy and can survive the complexity and unpredictability of the real world.

Michelle's translational research is widely recognized as relevant and practical. She advises the World Health Organization and was selected to be the inaugural chair of the United States National Physical Activity Plan's Communication Committee.

For almost thirty years she has been designing and evaluating methods to help people cultivate the transformations in mindset necessary for creating tangible changes in behavior that can survive the complexity and unpredictability of the real world. Her combination of academic research with real-world health coaching permits her to create practical and engaging behavior change systems that are being scaled to boost patient and population health, employee well-being, and gym membership retention.

Michelle has worked with and advised a number of prominent organizations, including U.S. Department of Health and Human Services, Kaiser Permanente, Walmart, Intermountain Healthcare, Anytime Fitness, Adidas, Google, and Business Group on Health.

A sought-after speaker and trainer, Michelle is frequently interviewed about motivation, habits, and sustainable change in major media outlets including The New York Times, NPR, The Atlantic, Forbes, The Wall Street Journal, The Washington Post, Prevention, Real Simple, and TIME.

No Sweat!, her bestselling book on creating lasting exercise motivation, is used around the world as a core text in training professionals in health coaching and patient counseling. Her new book, The Joy Choice, introduces a practical, science-based system for breaking down all-or-nothing thinking and cultivating the flexible and tactical decision-making that supports sustaining exercise, healthy eating, and self-care within the complexities of daily life.

Michelle's training and experience is uniquely comprehensive, including a doctorate in Psychology (PhD), a master's degree in Health Behavior/Health Education (MPH), a master's degree in Kinesiology (MS) and fellowships in translational research and health care policy from the University of Michigan. She ran with the Olympic Torch at the 1992 Olympics in Barcelona.

Michelle Segar, PhD
Book a speaking engagement with Michelle.
Transcripts and Sources
Transcripts

Rebecca: Michelle, I am so happy to have you here on the podcast with me today. I absolutely love talking about building habits and your book was a refreshing change. So can you tell me a little bit about how you came to write the Joy Choice?


Michelle: Yes. There's a high level reason why I decided, to write it the big picture reason is that in 1994, almost 30 years ago, I was conducting a study with cancer survivors, and we discovered that the cancer survivors who are about four and a half years outta treatment, so living normal lives, not, not.


Michelle: Feeling Ill just living their normal lives, they committed to our study for three months, but once the study was over, almost everyone stopped exercising. And I, I was like, ah, like why? Why would you stop exercising? And the participants told us in focus groups that they were busy, that they had families and they were working and they had aging parents to help and they had this, that, and the other.


Michelle: That people who had faced a life threatening illness felt comfortable prioritizing their own self care for our study, but either didn't feel comfortable or didn't have the skill set to prioritize it in their own lives meant we had a real problem in society. And I had this amazing light bulb moment where, you know, my purpose found me and it was to figure out why people don't feel comfortable prioritizing or have the skills to prioritize self care behaviors like physical activity and other, self care behaviors. And most importantly, what we can do to turn that around. How do we help people change their mindset, which is really the fundamental issue is the people's belief systems about self-care.


Michelle: And everything I've done since that time has been in service of that purpose. And so that's the macro reason. The micro reason is I think people are being taught a lot of, strategies in society that, that are based in common sense and may work for simple behaviors like flossing or learning how to make espressos in a coffee shop for your job, but just don't translate well into more complicated behaviors like exercise and healthy eating.


Michelle: And so the point of the book is to both challenge the dominant habit paradigm. With research in terms of why it may not be as valuable for health promoting behaviors as we've been taught it is, but also to offer a distinct and new paradigm for thinking about. and I'm, I'm gonna change the term here, away from habit to decision or choices.


Michelle: Mm-hmm, because I think that's one of the issues is that we're thinking about these things in too broad of a way when in reality for many of us, When it comes down to it, we make an individual choice. Mm-hmm. , multiple hundreds of times a day, a week, you know, millions of times over a lifetime. And it's really learning how to understand the difficult choices in the moment we make them.


Michelle: That I believe will help more people learn how to sustain, ex uh, , behaviors like exercise and healthy eating.


Rebecca: Wow. So much of what you just said resonates with me in so many ways and I, I wanna cover it all. But first I will say that, , I almost had this exact same conversation with my psychologist recently, and I think you're right.


Rebecca: You know, habits, it's such a broad, it's like they say, you know, if you really wanna succeed, narrow your niche, and habits is super broad, but a choice is something that you can do moment by moment. For example, she and I were talking about the things that I am passionate about, and that is helping families eat healthier so they can live longer, more productive lives, and spend more time doing the things they love with the people that they love.


Rebecca: And so it's, it's very general to say, oh, yes, I'm gonna instill healthy habits so I can live longer. But it's the choice of, yes, this hamburger would taste really great right now, and it would give me sustenance, but will it help me achieve my goal of walking the Great Wall of China with my grandchildren when I'm in my seventies?


Rebecca: You know, is that a good choice for my future goals? So I really like how you put that, that it's, it's a, it's a big difference between a habit and a choice.


Michelle: That's right. And, you know, the idea that we can put our complex health related behaviors on autopilot. Mm-hmm. is, I, I think that as there's an assumption there, and I think some people meet the assumptions as I talk about in the first chapter of the book, but most people don't.


Michelle: , you know, in order to create an exercise habit, for example, there are so many steps involved, and you have to, and, and, and there are numerous areas of your life, you know, have, it's, it's like, permeable. Your exercise habit has to be able to deal with an unexpected, dog vomiting or, a sick kid at school or an urgent, unexpected email from your boss saying, you need to get this to me in the next two hours.


Michelle: And, Those types of things are going to derail or, or not permit an automatic habit or being able to initiate and, and, and complete exercise completely, you know, on autopilot. And, you know, that's really, I guess that's why I'm passionate about this, is that I really want people to start thinking more critically about whether.


Michelle: The strategies that, they think or they're being told are gonna help them actually match with who they are as a person and their true life context.


Rebecca: I highlighted a section in your book where you're talking about, the onslaught of unexpected daily interruptions and schedule changes and how easy it is for those forces to thwart our best laid plans. And I felt like you were watching my life because, and then you go on and you talk about, you know, as you wa turn around and walk toward your computer, your daughter walks in and she says she stressed about her math homework. And then your phone rings and you look at the clock and your, you were wanting to go on this bike ride. And it just felt so relatable.


Rebecca: And I'm gonna be completely transparent and tell you that building an exercise habit has been a struggle for me. I do eat right, but I do struggle with the exercise and part of that is just, you know, the time crunch that you describe.


Rebecca: Living in a busy world and having so many things on my plate, and I've found that the easiest way for me to exercise is one, by doing things I love and two, doing things I don't have to drive to the gym to do. so can you tell me, because of your study with these cancer patients, and you would think that people who have suffered this life or death experience would definitely prioritize that.


Rebecca: How does your book help people get to the point where they can implement strategies and what are some of the strategies so that we are exercising.


Michelle: Sure. Well, you know, that is, that's such a great question. And you, you hit the, you, you hit the nail on the head when you talked about doing physical activities that are convenient and that you, that are positive.


Michelle: So the first thing I wanna say is, People, we've been taught to think about exercise, that it needs to be punishing, that we need to sweat to do it right, that we need to be in a gym for it to be most worthwhile, all these beliefs. And the reality is that we don't. And so the first thing people need to understand is those are outdated, really outdated beliefs, and most people still believe them.


Michelle: So no one should feel badly that they do. It's that we've had, you know, 30 years, 30 to 40 years of socialization from research and from the media that has taught us to think about exercising and, and, and actually the very ways that not only get us to not like doing it, but that actually prevent us from fitting it into our complex daily lives.
Michelle: So boom, I'm gonna go through a couple things.


Michelle: Number one, recognize that touch in, touch base with yourself as I, you know, when you think about what I just said, and notice if that feels true to you, you know, you are the best expert on yourself, and so if what I'm saying sounds true, then, then, then we, then what I have to say next will resonate with you.


Michelle: If what I said doesn't sound true, then I wanna ask you to think about why. If, if you like punishing exercise, and some people do, that's the, you know, but it's a small minority of the population. Do it as long as you're not gonna hurt yourself. So it's not the punishing exercise and going to the gym is bad.


Michelle: It's great for the people it works for, it works for like 20% of the population. So let's then shift for the rest of us, the other 80%.


Michelle: Here's the, here's a formula that's more likely to work for you. Number one. Pick a, pick a reason why you care about being physical, act physically active, and we've gotta get beyond losing weight and, and better health because not only is exercise not that helpful for weight loss, while it is, it is, it is considered to be important for weight loss maintenance. Once you've already lost the weight, it is less what you eat has much more to do with what you weigh. So, and weight loss as a motivator for exercise,

research pretty consistently shows it's a terrible long term motivator for most people.
Michelle: Again, nothing is true for everyone. I'm, I'm only talking about the majority of people. What research does show and what most of us haven't learned to think about for physical activity is that physical activity is just an amazing way to boost our energy in like two minutes of moving. And I don't mean jumping up and down, I mean like taking a two or three minute walk outside.


Michelle: It can boost our mood immediately. It can generate more energy, and it doesn't have to be this huge ambitious shift. Something is better than nothing.


Michelle: So try to think about the immediate ways, and it could be playing with your kids. What if you could spend quality time with your kids, running around with them, chasing them, making them laugh, and it counts as exercise?


Michelle: Boom. Guess what it does? So what counts as exercise is? Anything. And that's, that is the new recommendation. That is the new criterion, that came out in the, in the recommendation in 2018, the United States. And in 2020 in the World Health Organization, we've been given official permission to do something instead of nothing that frees us up to really do the things that are gonna work for us.


Michelle: Number two, you know, the activity should be something that is positive in some way, if not. Palatable. You know, when I first started this work, you know, 20, 20 to 30 years ago, and I was working with different people over that time, some people would say to me, but Michelle, I don't notice that I feel better when I move.


Michelle: And pe, there are individual differences in terms of how people feel when it comes to moving their bodies, and sometimes it takes a while, even a year for people to get in touch with that, but we can create positive feelings from simply recognizing that. I'm taking care of myself when I take five minutes to park further away or to walk outside around the block before I start cooking dinner.


Michelle: Whatever it is that can generate positivity that we can, that can help reinforce the movement. Think about it as, I call it exercise kindergarten, where we're finger painting. Because if it ha, if we haven't learned after trying again and again how to do it, then we need to go back to basics. Just like kids start in kindergarten and let's finger paint and try different types of activities for three minutes, seven minutes to experiment and see what is going to most resonate with us.


Michelle: That's the, that's kind of the motivation pathway. The reason why we doing we're doing it is to feel better and to contribute to who we are as a person and then to choose physical activities that deliver some type of positive experience, or at least is not painful, and punishing.


Michelle: Then the second part, How do we fit it into our lives? And, you know, starting small, that is about the most, popular message out there now. So that's not gonna, you know, it's not a new message, but, you know, starting to think about what size does my physical activity have to be in order for it to be like, really doable in the type of day I tend to have.


Michelle: And then we wanna plan that into our day. But here's the kicker again, starting small and planning, that's about the most boring, you know, public health education about exercise message out there, what we haven't been taught, and, and this is the, I guess the third reason, it ties on to the second reason why I wrote the book, what we haven't been taught is when our plans go awry for exercise, and this is true for healthy eating too, but I'm just gonna focus on exercise. How do we navigate that challenge?


Michelle: You know, we're about to either go outside for the walk we had planned, or to get online and do some kind of, Yoga session or go to the gym, whatever, whatever the case may be, our plan, all of a sudden, something unexpected happens and we can no longer do what we had planned to do.


Michelle: Now, typically what people do is, is we go, I can't do it right. So why bother? Mm-hmm. , right? Mm-hmm.


Michelle: Well that all or nothing thinking just derails the whole project. We're on a much more adaptive way, and this is gonna sound like common sense, it's not very sexy, is that we should do something, anything.


Michelle: Meaning we could do part of the time we planned to do, we could change the activity and do the same amount of time or different amount of time, or we could do it at a different part of the day. We can slice and dice our physical activity in so many different ways, and doing something instead of nothing.


Michelle: And not aiming for perfection is the recipe to successfully navigate that challenge or what I call a choice point. As you can see the word choice that we talked about at the very beginning of the interview, mm-hmm. is smack dab center in this concept because it is a choice and instead of getting derailed by perfection, which is one of the four decision traps, and there's a quiz for that by the way, we can, we can do something instead of nothing. And this is actually what science suggests is more adaptive when it comes to, our behavior when it comes to making decisions and staying on the path of lasting change.


Rebecca: that was so much good information. It is exactly what I needed to hear, and that mean in essence, that is what you called the joy choice. Can you explain that? Like how would the, an average mom, Who's got a busy life with a lot of kids and a lot of responsibilities.


Rebecca: Give us some, examples of those options, of joy choices.


Michelle: Yes, and you know, the joy choice and the method that I developed to enact it really was developed with busy moms in mind. And guess what? I don't have multiple kids. I only have one, but I'm still a busy mom, Uhhuh, and I have aging parents that need help in addition to my work and all these other things, so, mm-hmm.


Michelle: we have. Unique circumstances that necessitate having a different type of tactic, if you will. So the joy choice, is the perfect and perfect option that lets us do something instead of nothing. And when we do something instead of nothing, we are continuously. You know, something imperfect to take care of ourselves, and that enables us to not only feel our best, but to also have more energy and enthusiasm for the people and projects we care about.


Michelle: It's so simple, but it's called the joy choice because. It doesn't just let us be successful. Again, research suggests that doing the perfect imperfect choice, picking that is going to keep us on the path of lasting change. Number one, that's joyful, right? Hey, success. Who doesn't want that? Mm-hmm.


Michelle: number two and more important. We are taking care of ourselves. It may be in a small way, it might be only two or seven or 13 minutes, but that is an act of self care and that very act of self care is helping us feel the best we can do with what we have and when we feel our best, then we have that much more to give, in our performance as, as a professional, as a mom, as a partner.


Michelle: And that's joyful. And the third reason, which I only just, I only just remembered it's in the book, but I only just, oh, this is another reason. It's called the Joy Choice. This type of thinking is called cognitive flexibility. And flexibility in general, mental flexibility is actually associated with.


Michelle: Better health and wellbeing. So like, it's like this, expansive choice. You're not just choosing something so you can do three minutes of exercise. It actually has all these other benefits embedded in it. So why don't, why don't we pick the joy choice?


Rebecca: Well, I love how enthusiastic you are about this. You can tell that you are super passionate about helping people with these things, and honestly, I feel great just listening to you talk about it because I mean, when you make that joy choice when you do choose, okay, yes, I can't drive all the way to the gym, but I can take a 15 minute walk with my daughter and my dog, and that is better than nothing. And when you think about it like that, you're making a good choice. It relieves that guilt. It makes you feel like you still did something good. And I think a lot of us are. All or nothing. I mean, especially when it comes to something like this. Either we succeeded or we didn't. There's no middle ground, and I think you're offering something to us, the joy choice that makes us feel good about those accomplishments.


Michelle: That is ex middle ground. That is exactly, that's another way of saying it. In fact, in one study that my co-author and I, Jennifer wrote about for Thrive Global a few years ago, we call, we, our, our research suggested that when women considered exercise as a middle priority, Instead of, you know, like the top priority or the bottom priority, they were more likely to be among the people who were more regularly active.


Michelle: In fact, a quote from that focus group is something along the lines of, you know, when we have to help with the homework, the work, the workout has to go by the wayside. Yes, it does or, you know, we can do a, a a 10 minute or five minute or two minute workout instead. That is, that is the new story of behavior change and this story has a happy ending.


Michelle: so, you know, I invite your listeners to, to embrace the fact it doesn't have to be a fail. It's the middle ground we're after. And it's not just, it doesn't just, it isn't, doesn't just give us grace, which we need to do. It also is what science suggests is gonna lead to long-term success.


Rebecca: I love that, yes, and I think that your book has, So much in it that is gonna be helpful to people who, like me, want to exercise, but struggle with that all or nothing or perfectionism. Towards the end of your book, you have this, page in your appendix. That really helped me see what my motivation is for exercise. This choose to move. Like what positive experiences do you want from being physically active?


Rebecca: That really helped me to hone in on my motivation. So because of that, I really recommend that people get this book and read it. But what else, what other kind of resources do you have that people can, find on your.


Michelle: So, well, I'm so glad that that helped. I mean, that is really, that's where everyone should start when it comes to physical activity, unless there's a very, very, very serious medical issue.


Michelle: But unfortunately, research suggests that when people exercise, even for those issues, it, they don't keep it up. So the research. Really does suggest that when we can link physical activity to realizing when we can make it about realizing something we want to feel and match the activity we choose with that, then we're much more likely to be consistent and to keep it up.


Michelle: Mm-hmm. , so other resources? we had talked about the types of things that get in our way at the point of. When our plans bump up against something unexpected and derails the plan, I have a quiz, where people can find out what, which of the four core decision disrupters or decision traps are getting in their way at those points of conflict both with healthy eating and with exercise. That's on my website, on the Joy Choice page. , you know, there's also, , there's a, there's also a quiz. I, you know, we didn't talk about my first book, no Sweat, but there's a quiz for that on the no sweat page.


Michelle: But there's a downloadable free introduction to the Joy Choice that they can access on, the Joy Choice page two, so that they can read the beginning of the book and decide, oh, I think this resonates with me, or they can decide that it doesn't, but that's a great thing about these free introductions is it really gives you a chance to see if the author really does get what's going on for you and the challenges you faced, so that you can decide if this is something that feels like it, it's gonna help you or not.


Rebecca: That is awesome. Thank you so much for letting me, letting us know that that is available on your website. And it's michelle seager.com. That's , M I c H E L L e S E G A r.com. And you can also find that link in the show notes. So if you just go back to the show notes for this episode, you'll find. All of the links to be able to get in touch with Michelle, download the introduction to her book, take her Quiz, and get lots of really great resources on her website.


Rebecca: Michelle, thank you so much for one, writing the book, and two taking the time to talk with us and encourage us today because I feel like you're, you just took so much pressure off when it comes to exercise and when that pressure is off, I feel like we're actually gonna be able to get out there and do it because we don't feel like a failure.
Michelle: Yay is all I have to say. Thank you so much. It was a pleasure.
Michelle: Awesome.
Sources

Vox: https://www.vox.com/2018/1/3/16845438/exercise-weight-loss-myth-burn-calories