Last Updated on August 5, 2022 by Rebecca Huff
Does prayer make you a healthier person? While people who pray regularly would answer a resounding yes, there are others who have their doubts. In the end, Science says yes, prayer contributes to health and longevity.
People tend to pray to a higher power for a variety of reasons. As part of religious practice, in hopes of a better quality of life, for answers to questions about life, and often, for healing.
The Power Of Prayer
According to several studies and research, the benefits of prayer go beyond spiritual health. While I'm not suggesting prayer as a tool for maintaining physical health, it can be considered a contributing factor to a well-balanced, healthy lifestyle.
In January of 2017, I decided instead of following a particular eating plan (tho I do enjoy a good diet!) I would put more focus on spiritual food. Feeding my soul.

The first place I turned, of course, was to the Bible, and I'll share some thoughts on what the Bible says about prayer and health in a bit. I also wanted to take a look at what, if any, scientific evidence could be found connecting prayer and health.
Not surprisingly, I found more studies than I had time to read. Some of these studies use the word "meditation," which is a specific type of prayer with the same health benefits. With that in mind, here are a few of the benefits attributed to prayer.
Stress reduction
Improved mood
Reduced anxiety
Stabilized blood pressure
Better heart rate
Proper levels of melatonin, the sleep hormone, and serotonin, the mood-balancing hormone
Boosts the immune system
Better relationships
Shortened duration of illness
Faster recovery from surgery
Increased longevity
Lower suicide risk
Prayer, In Sickness And In Health
Throughout history, prayer has been closely associated with health. This is particular true when it comes to praying for those who face illness. "Studies have shown prayer can prevent people from getting sick — and when they do get sick, prayer can help them get better faster," Duke University's Harold G. Koenig, M.D., tells Newsmax Health.
According to an article on Huffington Post, prayer improves our sense of well-being.
Scientific, not anecdotal, studies now show associated with health. This is particular true when it comes to praying for those who face illness. , the NIH found that 75 percent showed that religion and prayer positively affect health. (source)
Out of 125 studies that looked at the link between health and regular church worship, 85 noted regular churchgoers live longer. The research demonstrated that there is a seven-year difference in longevity between those who never go to church and those who attend regularly.
Prayer Inspires Forgiveness and Makes You Healthier
Other studies find that prayer inspires forgiveness and reduces anger and aggression

source
Participants instructed to pray for a friend were happier, more willing to make sacrifices, less motivated to win arguments, and had a stronger connection. Good evidence for praying for your spouse!
Researcher Tom Knox, a one-time atheist who became a "regular worshipper" after doing an in-depth study of the medical benefits of faith, notes:
The proof of the power of prayer is overwhelming. What I discovered astonished me. Over the past 30 years, a growing and largely unnoticed body of scientific work show religious belief is medically, socially, and psychologically beneficial.

source
Perhaps part of the scientific evidence of the benefit of prayer is due to relaxation. The heart rate slows, blood pressure drops, and breath becomes calmer and more regular during prayer. One researcher suggests that prayer is beneficial for dealing with stress. He further suggests that prayer deactivates the genes that trigger cell death and inflammation.
Prayer and turmeric: an inflammation-busting combo! 😉
What Does The Bible Say About Prayer And Health
Let's set aside the research and evidence and focus on what the Bible says about prayer and health.
Proverbs 17:22, TLB. "A cheerful heart does good like medicine, but a broken spirit makes one sick." That's pretty straightforward; having a cheerful heart is simply the best medicine, yet heartache and brokenness will dry up our bones!
I wrote about how bitterness can destroy health in this article, but did you know that worrying about your health can also make matters worse?
If you've ever "worried yourself sick," then you will know what I mean. Stomach pain, heartburn, and other symptoms can be a result of worrying.
Anxiety is often described as a feeling of "impending doom," causes your hormone levels to rise. Rising stress hormones are toxic to your nervous system, heart, digestion, and immune system. One way to overcome anxiety and worry is through prayer.
Prayer For Better Mental Health
Practicing prayer will help us intentionally seek a mindset of peace. 3 John 1 says, Beloved, I wish above all things that thou mayest prosper and be in health, even as thy soul prospers." Even when you do get sick, why not flood your cells with the word of God rather than worry and anxiety?
After all, the Bible suggests that we do so in James 5:13, "Is any among you afflicted? Let him pray. Is any merry? Let him sing psalms."
Further down, verse 16 says the righteous person's prayer is powerful in what it can achieve!
Jeremiah 17:7-8 says that the person who trusts and puts their hope in the Lord is blessed and shall be like a tree planted by the waters with healthy green leaves and abundant fruit! Who doesn't want to be like a beautiful, fruitful tree planted by the water?
Paul, the apostle, wrote, "pray without ceasing." (1 Thessalonians 5:17) Pray all the time, constantly; in your thoughts, out loud, on paper, with singing and poetry, together, alone, in your worship and praise, pray. It's easier than you think.
If you want to make permanent changes in your life, alter the way you think so that your thoughts honor God.
Make prayer as habitual as talking with your best friend. Make it a new way of life. Ephesians 4:22-24 tell us to change the former way of life and renew our thinking, clothing ourselves with the new person created according to God's image.
In addition to prayer, forgiveness can free us from guilt, anxiety, worry, and stress. If you've ever struggled with forgiveness, watch this two-part video series to gain a better understanding.
Longevity Studies, Prayer, and Church Attendance
In his best-selling book, Blue Zones, author Dan Buettner explains that Seventh Day Adventists live up to a decade longer than the average person. To what do they contribute the extension in lifespan? Prayer.
According to some, prayer is a way to release stress. Buettner includes this release of stress in his "power of 9" ways to live longer. He says each zone has a way to downshift and shed stress.
Stress leads to chronic inflammation, associated with every major age-related disease. What the world's longest-lived people have that others do not are routines to shed that stress. Adventists pray. According to his research, it seems prayer has contributed to the health of the Adventist population in Loma Linda, California.
A weekly break from the rigors of daily life, the 24-hour Sabbath provides a time to focus on family, God, camaraderie, and nature. Adventists claim this relieves their stress, strengthens social networks, and provides consistent exercise.
In addition, these studies showed that people who attend church regularly tend to live longer. It appears that the social support received from the church community contributes to good health. The kind of religious services didn't matter regarding the results. Buddhists or Baptists, both experience the same mind-body benefits from prayer studies.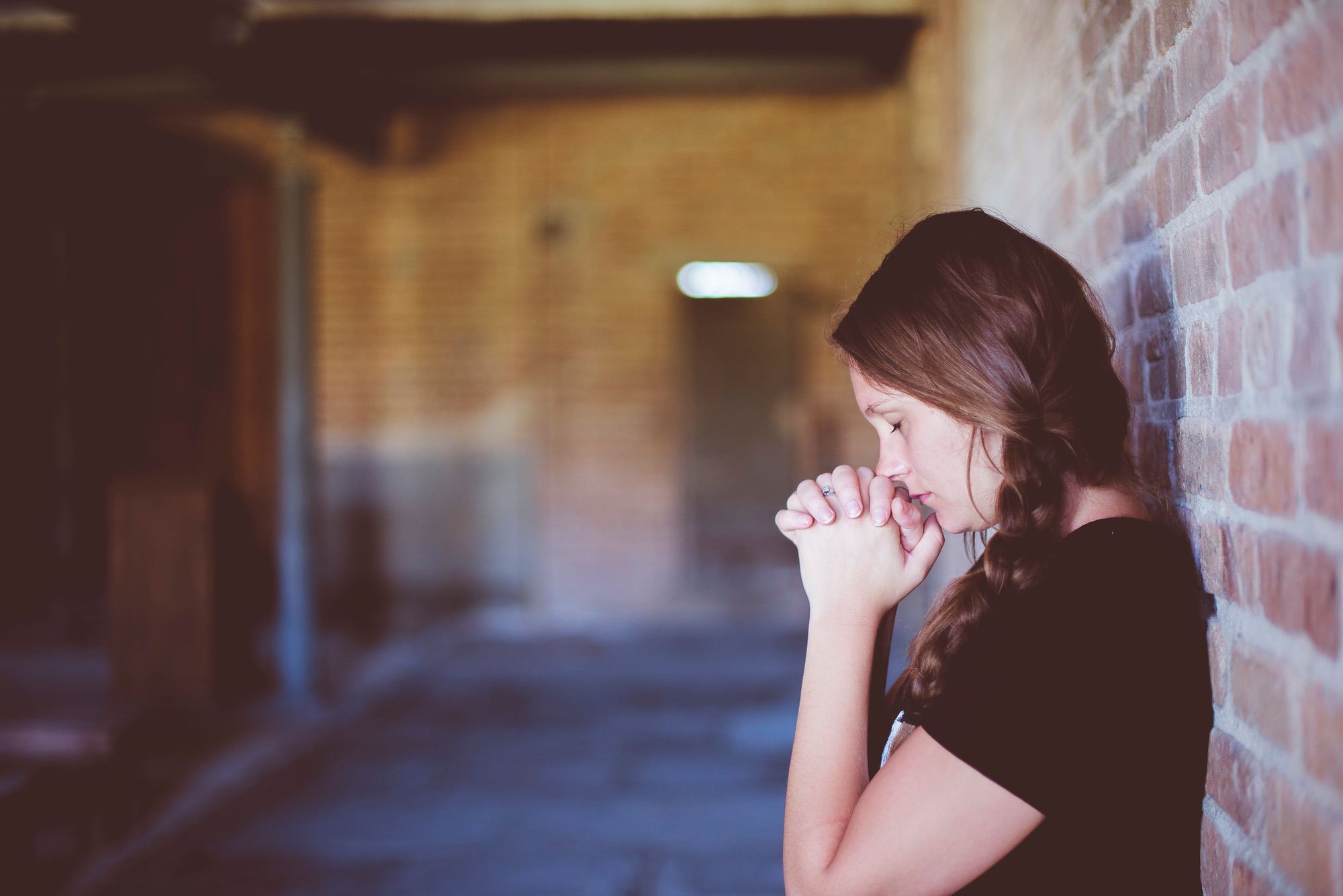 Studies and Research on the Connection Between Prayer and Health
Many recent studies show the health benefits of prayer.
Experts suggest prayer as complementary to medical treatment, not in place of healthcare. If your doctor prescribes medication, it doesn't interfere with your spiritual practice. Religious traditions should not dictate whether or not you need medical intervention. Taking an antidepressant does NOT make you less of a Christian.
Individuals who prayed daily were 40 percent less likely to have high blood pressure than those who didn't.
One study showed that kids with asthma who had the practice of prayer experienced fewer symptoms than those who did not. (1)
A survey reported in the Journal of Gerontology of 4,000 senior citizens in Durham, NC, found that people who prayed coped better with illness. They also lived longer than those who did not.
Intercessory Prayer
One of the most famous studies conducted was by Dr. Herbert Benson. A Harvard Medical school cardiovascular specialist and pioneer in mind-body medicine. He conducted studies showing intercessory prayer was ineffective and sometimes had a reverse effect on patients undergoing cardiovascular surgery.
It appears that the benefits of prayer are mainly for the person praying.
Dr. Herbert Benson also discovered and named "the relaxation response," which he suggests occurs during periods of prayer and meditation.

During the relaxation response, Benson says, the heart rate slows, blood pressure goes down, and breath becomes calmer and more regular. This positive effect extends to other areas of life.
Others confirm his findings. Dr. Andrew Newberg states that praying increases the levels of dopamine in your brain, which makes an individual happier and more peaceful. Experiencing joy and happiness lowers cortisol levels and improves relationships with your loved ones.
Placebo Response and Control Groups
Some would argue the effects of prayer are like a placebo effect. The placebo response is that prayer may enhance a person's hopes and expectations, which can positively impact health. Either way, praying contributes to better health.
In a randomized controlled trial, 219 infertile women aged 26-46, treated with in vitro fertilization-embryo, were randomized into distant prayer and control groups.
Groups in the USA, Canada, and Australia prayed for the women. The patients and their providers were not informed about the intervention. The investigators, and even the statisticians, did not know who was in which group, until all the data had been collected. Thus, the study was randomized, triple-blind, controlled, and prospective.
The results astonishingly found that the women who had been prayed for had twice as high a pregnancy rate as those who had not. Furthermore, the women who had been prayed for showed a higher implantation rate than those who had not.
What I'm not saying:
Prayer itself will heal you. Only God has the power to heal.
Prayer is the only answer to mental illness. Clinical depression and anxiety are best treated by seeking a mental health professional. I see a therapist regularly, I take anti-depressants. There's no shame in that, and taking medication does not make you less of a Christian.
That sick people aren't praying enough or that prayer = immediate wellness. "Sometimes His perfect plan for our lives is to allow us to suffer and experience disease, illness, and hardship…Some of the greatest blessings in this world come from God's power amid trials. God changes, molds, strengthens and builds us through hardship. And there is nothing like the experience of being comforted by God alone in that dark hour." Why Doesn't God Heal Every Sickness and Disease?
In the video below, Jami Amerine and I have a conversation about prayer and the good that comes from praying.