Last Updated on June 29, 2022 by Rebecca Huff
What's for dinner? Milk Street Tuesday Nights!
Are you getting bored with the same seven to ten meals you eat over and over again? Want to fall in love with cooking again? Maybe you're following a low-carb or keto lifestyle and you are looking for new recipes that fall in line with your diet?
Being a hopeless foodie, I can totally relate! One thing that sometimes presents a challenge for me is that I adore cookbooks and experimenting with recipes; exploring the flavors of other cultures is by far one of my favorite things to do. At the same time, I prefer to stay in nutritional ketosis most of the time for my health. Is this you, too?
We were in Florida for a Taekwondo tournament last summer and took the time to browse a bookstore to get out of the heat. I picked up a copy of Christopher Kimball's Milk Street Tuesday Night's cookbook and couldn't put it down. Later, I added it to my online cookbook club. I've been obsessed with it ever since. Just take a look at this Lomo Saltado (page 109) a delicious Peruvian dish; it makes me want to travel!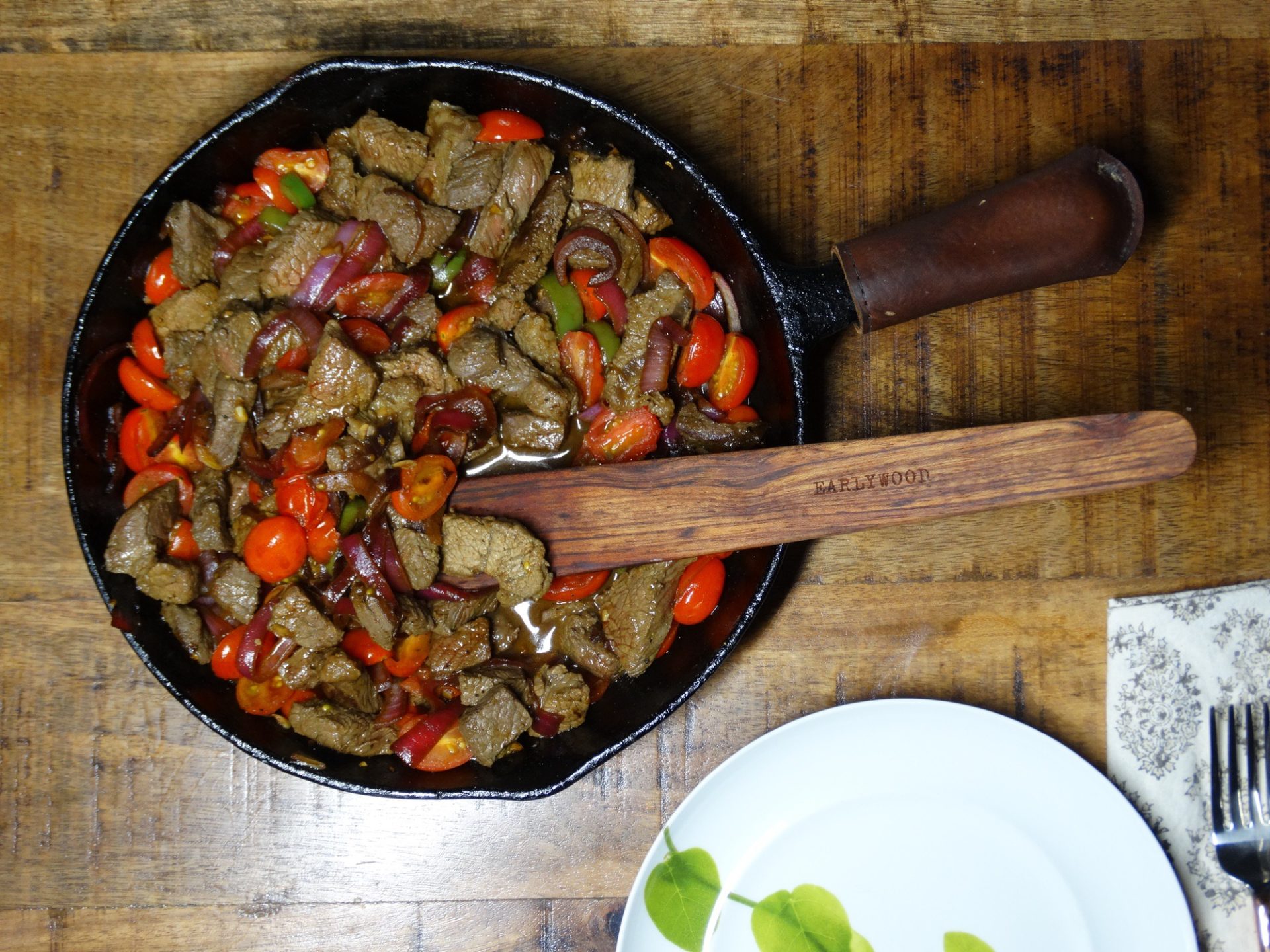 You may have tried stir fry but this one has a different flavor and flair; it combines marinated strips of sirloin with onions, tomatoes, and is typically served over rice. To stick with the low-carb theme, I served mine over riced cauliflower.
Getting Results with Keto Menu Plan
Last week, I used this Keto Comfort Foods menu plan and lost seven pounds. In addition to following these menu plans for the last two weeks, I've also been turning my chilipad down to sixty-degrees at night because staying cold boosts your metabolism. Not to mention the fact that I sleep deeper and more comfortably when I'm not hot at night.
Week two being back on track was a success! Because I enjoy Christopher Kimball's cookbook so much, I decided to go through and make a list of all the recipes that could work for the Ketogenic lifestyle. I'll be compiling that list in a chart with instructions on which recipes are Keto-friendly, which ones only require a minor tweak, and more – so make sure you subscribe so you'll get that download when it comes out, probably next week.
The recipes I've chosen for this week's menu plan are low-carb or ketogenic meals. If one of these low-carb recipes was skimpy on fats, I would add slices of avocado, a bit of coconut oil, or MCT oil.
Grab the menu plan and shopping list here.

I rarely make pork chops, but these were absolutely outstanding. The sauce was a mix of savory and sweet and the flavor punch was a big surprise considering it is made with peanut powder!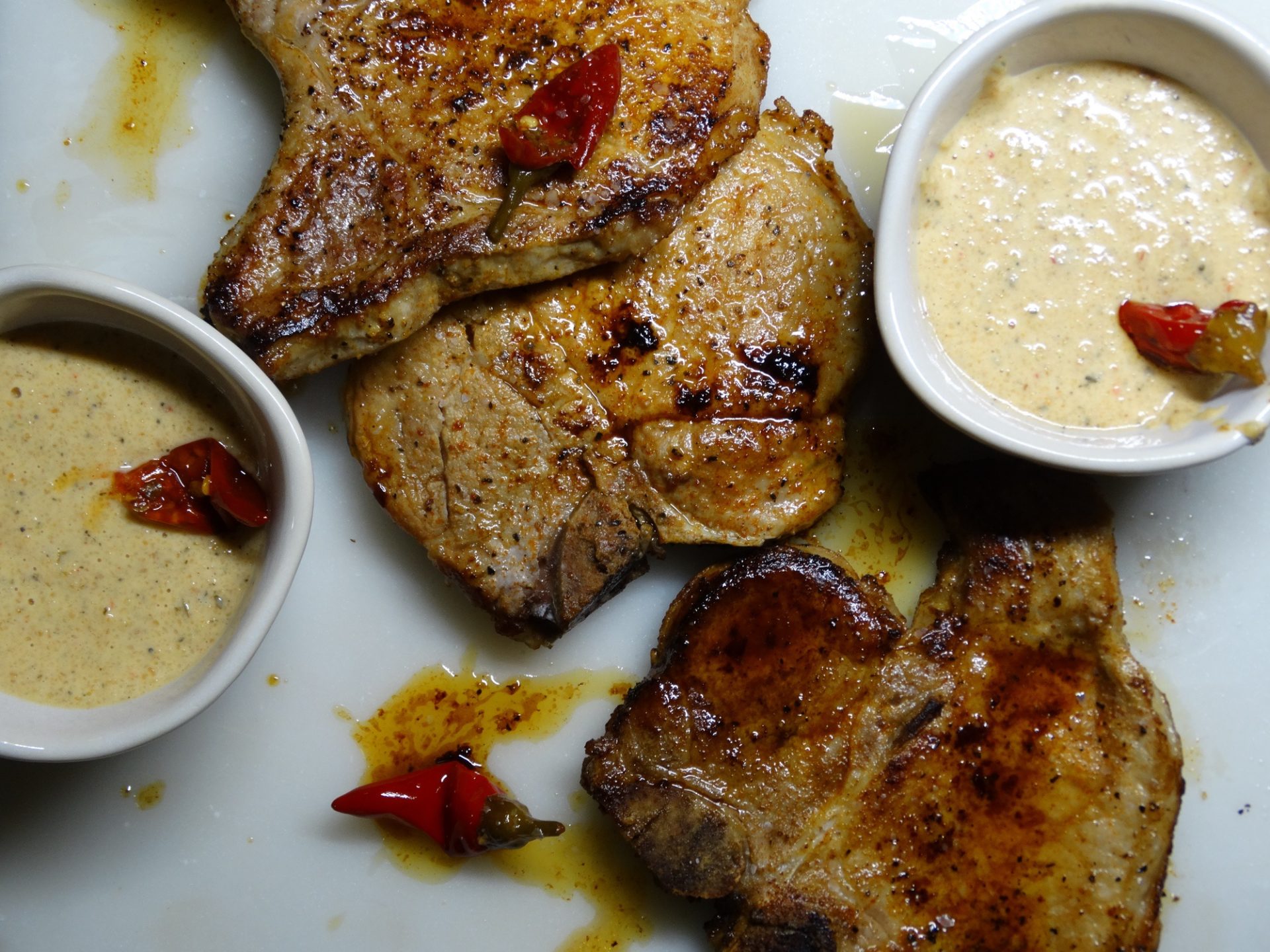 P27 Pork Chops with Peanut – Guajillo Sauce – this recipe was delicious, even though I couldn't find guajillo peppers.
If you are following these menu plans for weight loss, you might want to track your biometrics with a blood glucose and ketone monitor from KetoMojo. Getting in nutritional ketosis has never tasted better, friends!
More information about the Ketogenic Lifestyle
Other Keto Menus you will love:
Keto Recipes to try:
Do you spend hours pouring over cookbooks? When my kids and I go to the bookstore, it's the first section I visit. Join a Tasty Bite Cookbook Club and try some new recipes and techniques in the kitchen!
Other Keto Blogs to explore: