Last Updated on June 29, 2022 by Rebecca Huff
Green tea has more benefits than black tea because of the way they are processed. I grew up in the south where everyone served and drank black tea, usually with sugar. Even if black tea had the benefits of green tea, they would most likely be negated by the amount of sugar in the "sweet tea" my dear grandmother made.
Thankfully, I never started the sweet tea habit, or any tea habit at all until I became aware of herbal teas and green tea, Pu'erh tea, and others. Green tea can be consumed hot or cold, but it is traditionally served hot.
Green tea was the subject of A Healthy Bite in our Podcast on Decision Fatigue. You can listen to the podcast at the bottom of this post! My cohost Jami Amerine of Sacred Ground Sticky Floors companion post on decisions can be found here.
Matcha and Green tea have many health benefits that make them a great choice to reach for throughout the day.
Acne – Applying green tea to the face twice per day can promote healthier skin and prevent acne due to the antioxidant and antimicrobial compounds.
Antibacterial and antiviral – The antibacterial and antiviral components of green tea make them useful when it comes to fighting off infections and may even help prevent disease
Anti-aging – Green tea has antioxidants and is an anti-inflammatory food that helps fight against wrinkles and slows the signs of aging.
Alzheimers – Studies have shown that green tea has a positive impact on brain cells which can delay the onset of Alzheimer's Disease.
Blood Pressure – Drinking green tea on a regular basis could reduce the risk of high blood pressure.
Cholesterol – Improves the lipid profile for better cholesterol levels.
Depression – Green tea has an amino acid called L-Theanine which can help with anxiety, panic attacks, focus issues, and depression. Read more on the benefits of L-Theanine in this article.
Diabetes – Green tea helps to prevent insulin spikes due to the fact that it regulates glucose levels.
Heart Disease – According to research green tea may guard against the formation of clots which can cause a heart attack.
Urinary Health – Drinking several cups of green tea per day can reduce bladder inflammation and people who drink green tea regularly have a lowered risk of getting a Urinary Tract Infection.
Aids in Weight loss – Green tea has been shown to help with losing weight and keeping it off.
Longevity – Green tea is said to extend the life span of those who consistently drink 3-4 cups per day.
Hydration – Drinking (unsweetened) green tea counts as part of your total daily fluid intake. This is good news for people who don't enjoy drinking plain water.
My favorite brand of green tea is Mao Feng Shui and is the tea on my subscribe and save list on Amazon. There are many delicious varieties available in the supermarket, so start trying them all!
Matcha Green Tea Powder is a very fine powder that appears vibrantly brighter than regular green tea due to the high levels of chlorophyll. This is the component that helps matcha to improve bad breath. Matcha is made by choosing and harvesting the finest green tea leaves by hand and are then stone ground into matcha powder.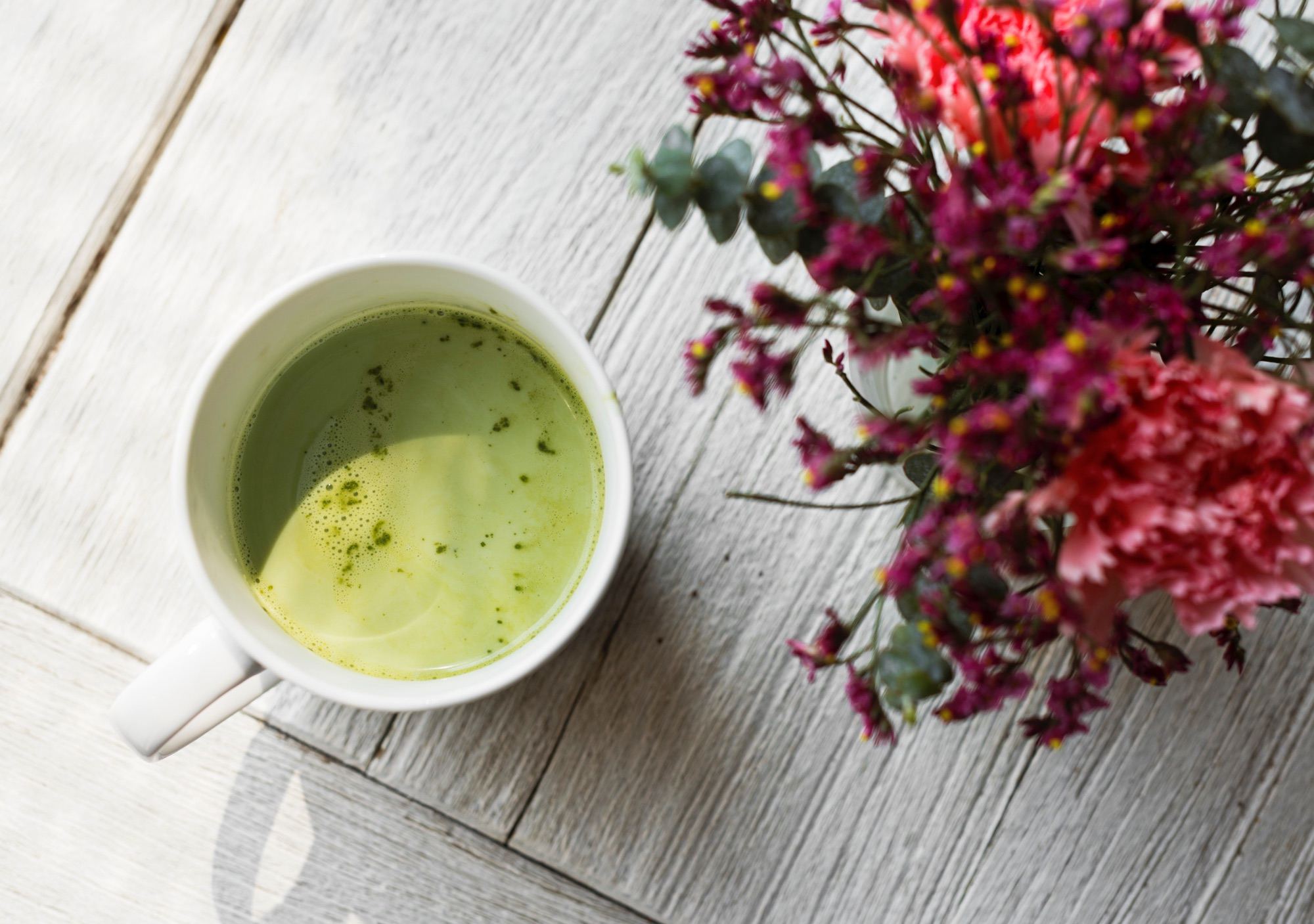 Since Matcha is made with the full tea leaf the nutrient level is higher than in green tea where the tea leaves are tossed before drinking. The catechins available in Matcha green tea powder are more than twice as plentiful as that in green tea made by steeping tea leaves.
Matcha contains 45 mg of L-Theanine whereas Green tea contains 3 mg, so if you really want the benefits for calming nerves or anxiety, choose matcha.
I like to use matcha green tea powder in recipes such as: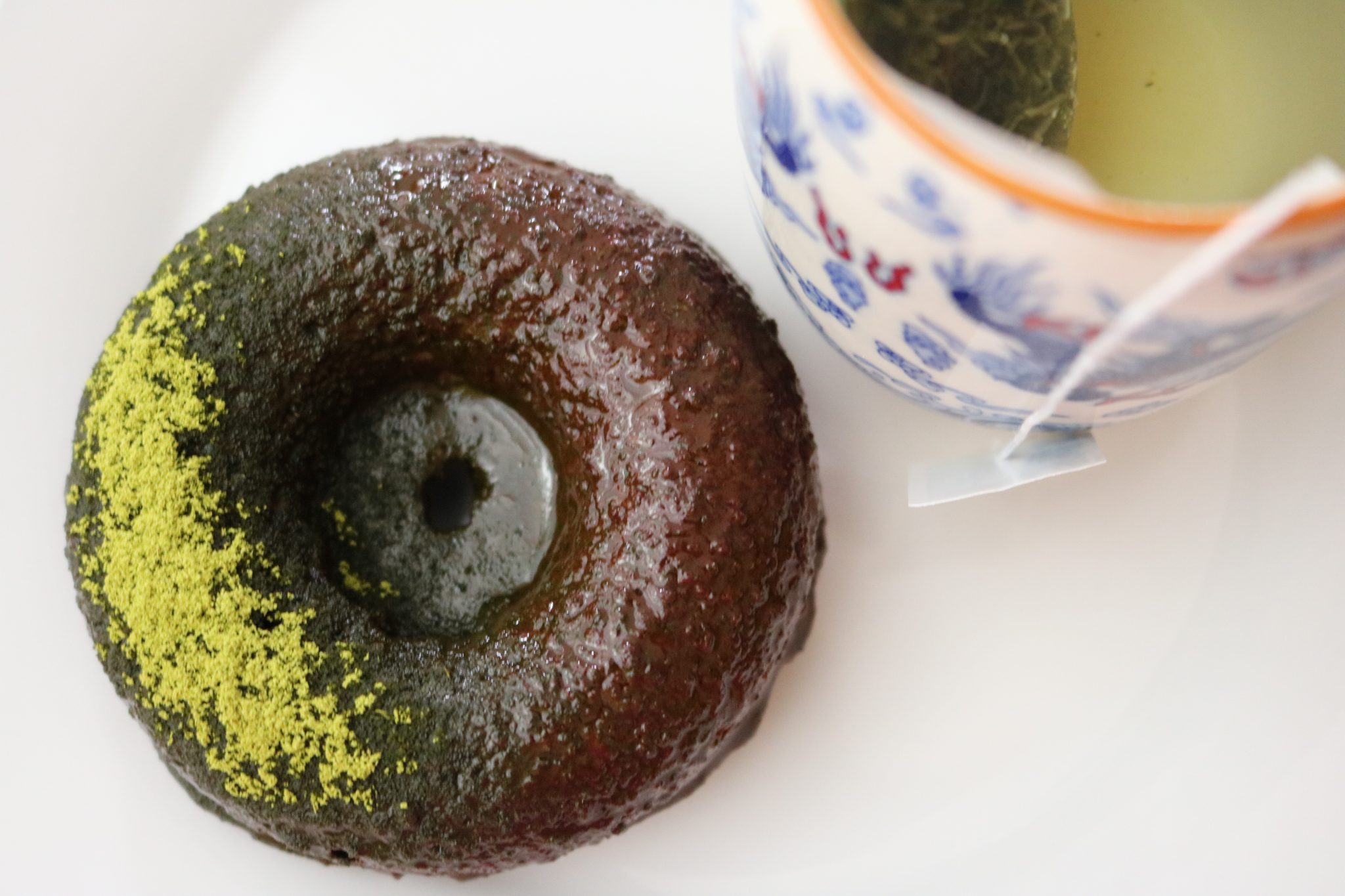 Get bonus goodies to go along with the Jubilee Road Podcast on Patreon! You could be an Alleyway Angel, one of our Backstreet Girls, or a Cul-de-sac Queen and receive fun and exciting perks! Check it out. Listen to the podcast below, and also take a minute to rate and review on iTunes!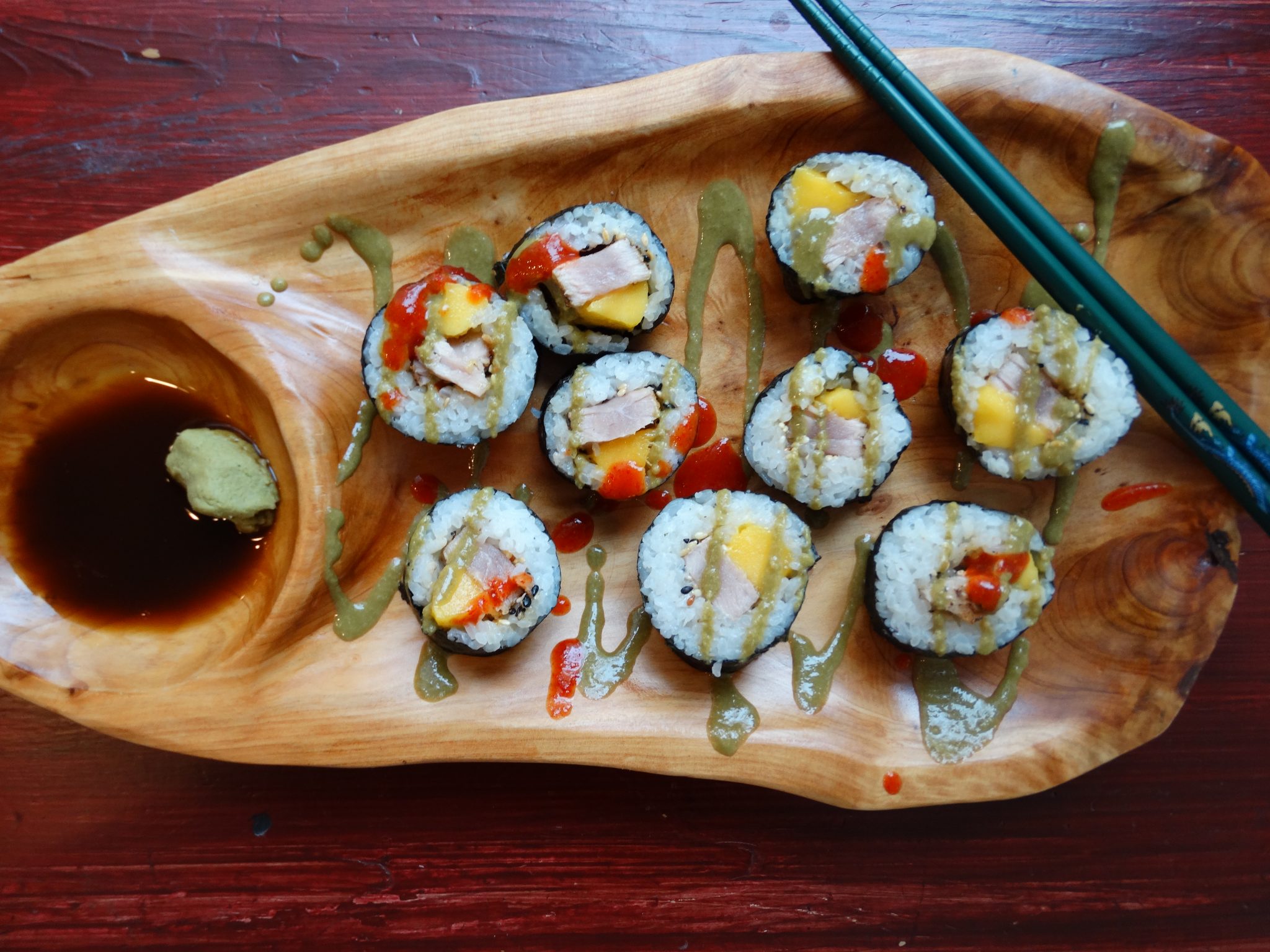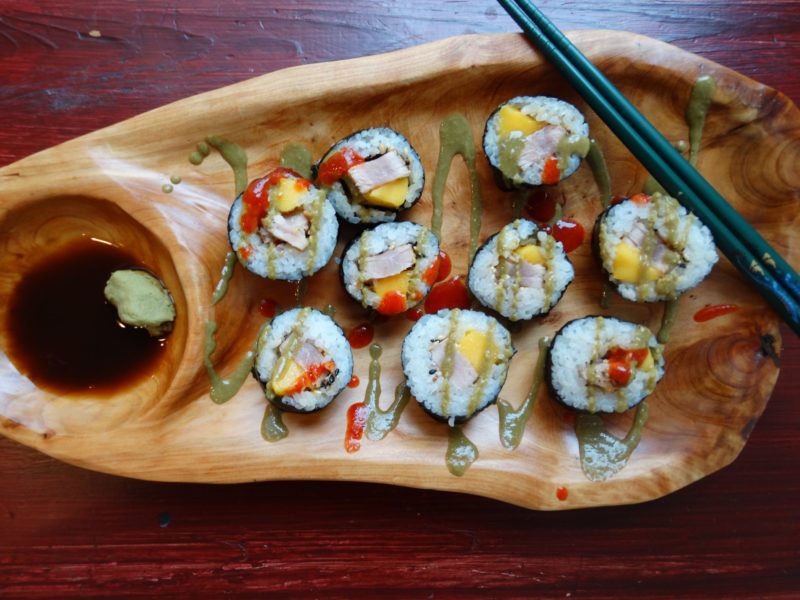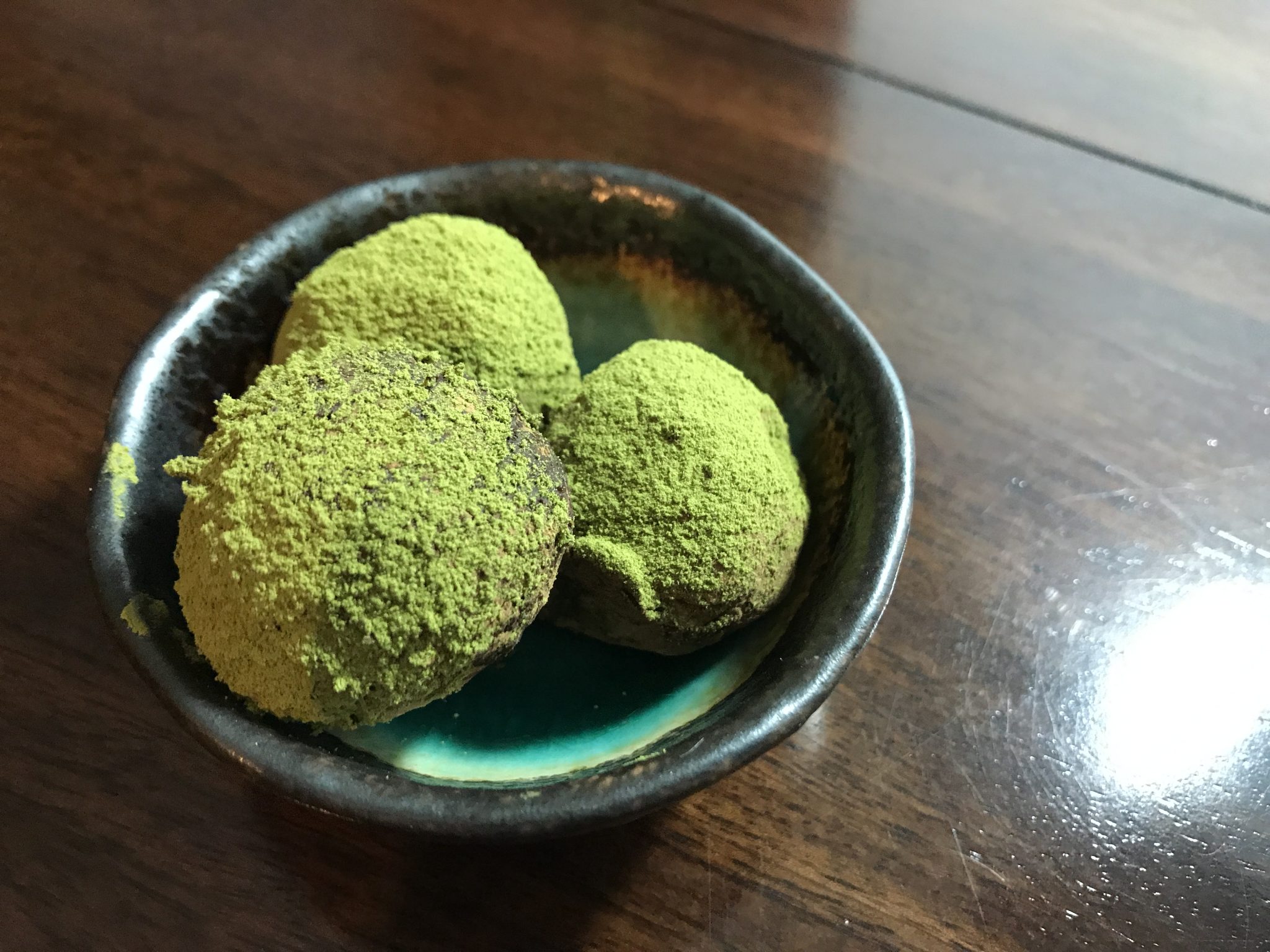 Spinach, Kiwi and Matcha Juice