No matcha series would be complete without a matcha truffles recipe!
You could start your day with a cup of matcha tea, or you could start your day with matcha truffles! If you're wondering what all the fuss over this green tea powder is all about, how about having an energy boost minus the jittery feeling that often comes from drinking coffee?
Matcha offers a sense of calmness while at the same time giving you a longer lasting energy boost. Not only is it a great way to start your day it's also perfect for a pre-workout metabolism booster as well as a post-workout recovery aid.
I've been using culinary grade matcha green tea powder daily to aid my detox protocol after I tested positive for Lyme Disease and Mold illness because matcha boosts antioxidant levels while bringing balance to the body. Matcha's chlorophyll content is very high making it an excellent detoxifier.
Rather than take another supplement, I have found ways to add organic matcha green tea powder to my daily meals. You'll find these recipes in my matcha series:
Don't miss the Kiss Me Organics matcha giveaway at the bottom of this post!
Matcha Truffles Recipe
Many many years ago when I was a raw vegan, I had a recipe for a chocolate ganache made with an almond crust. The ganache part consisted of three ingredients: cocoa powder, coconut oil, and maple syrup. A few years ago, I loaned ALL of my Raw cookbooks to a friend who never returned them. I remembered the simplicity of the ganache and decided to use those ingredients to create a truffle.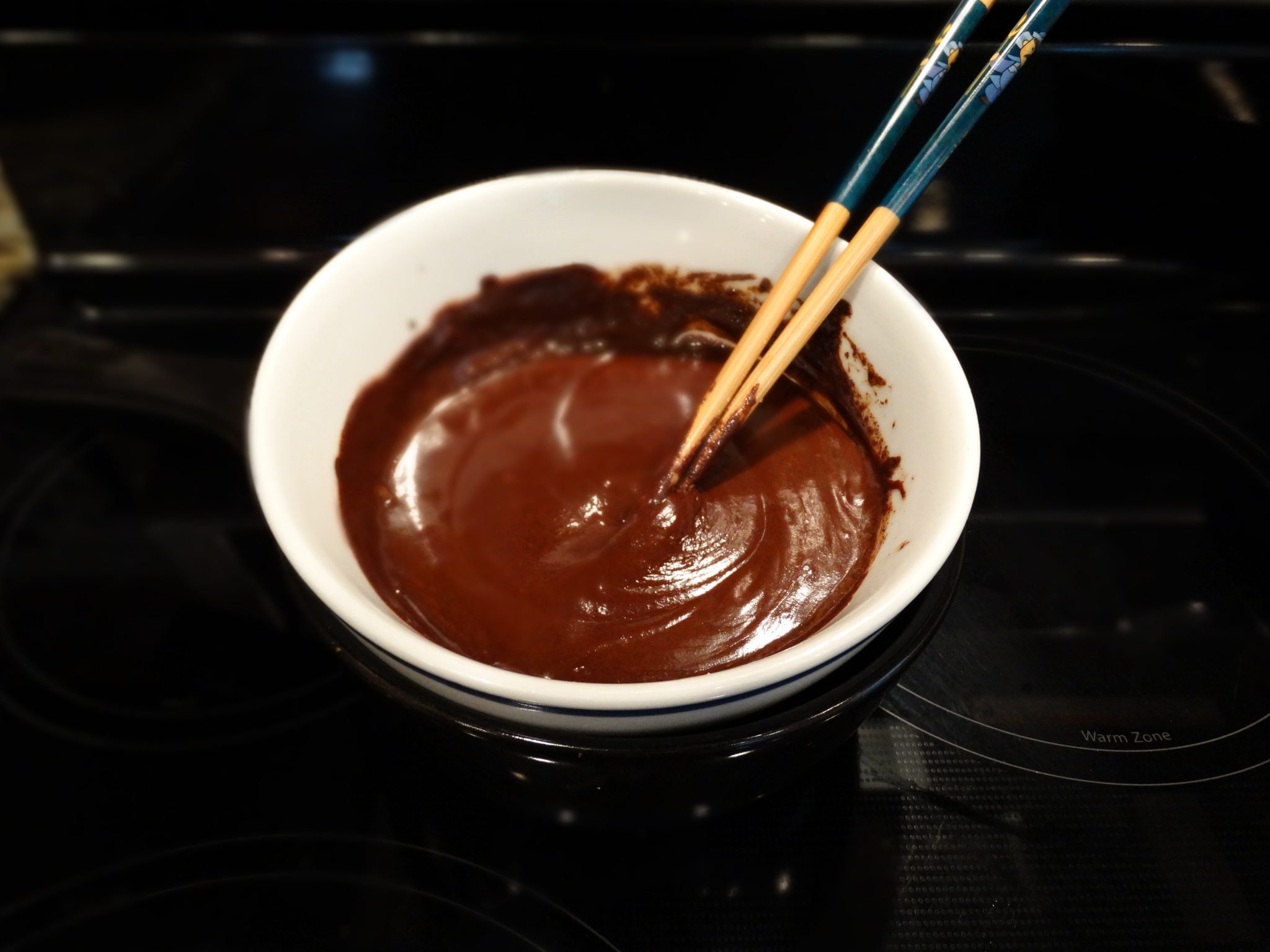 You can make this with maple syrup, or you can substitute two tablespoons of Swerve Confectioners plus 1/4 teaspoon maple extract. Even if you are following a low carb diet, such as the ketogenic diet you can still make these with maple syrup.
Maple syrup contains about 52 calories, 13 grams of carbohydrates, and 0.1 gram of fat per tablespoon. Also, Manganese, Zinc, Calcium, Iron, and potassium, as well as antioxidants, are in maple syrup. That is why I believe in very small amounts (read: moderation) maple syrup can be part of a healthy diet. When I am planning to indulge in a treat with great abandon, I will make it with Swerve, so I don't have to pay attention to the carbs since I use nutritional ketosis to maintain my health and weight.
If using the maple syrup instead of Swerve confectioners the calorie count goes up a bit and the truffles are 5 grams of carbs (3 net carbs) per truffle instead of the 3 if using Swerve. Still, I think it's worth it considering they are so rich I can only eat one per serving! The maple syrup makes the truffles very smooth, although with the Swerve they are just as delicious and my kids couldn't even detect a difference in the recipe.
For just an any-day dessert, I'd stick with the "rolled in cocoa powder and dusted with matcha" version, but if you are entertaining and want something extraordinary, go for the white chocolate coating.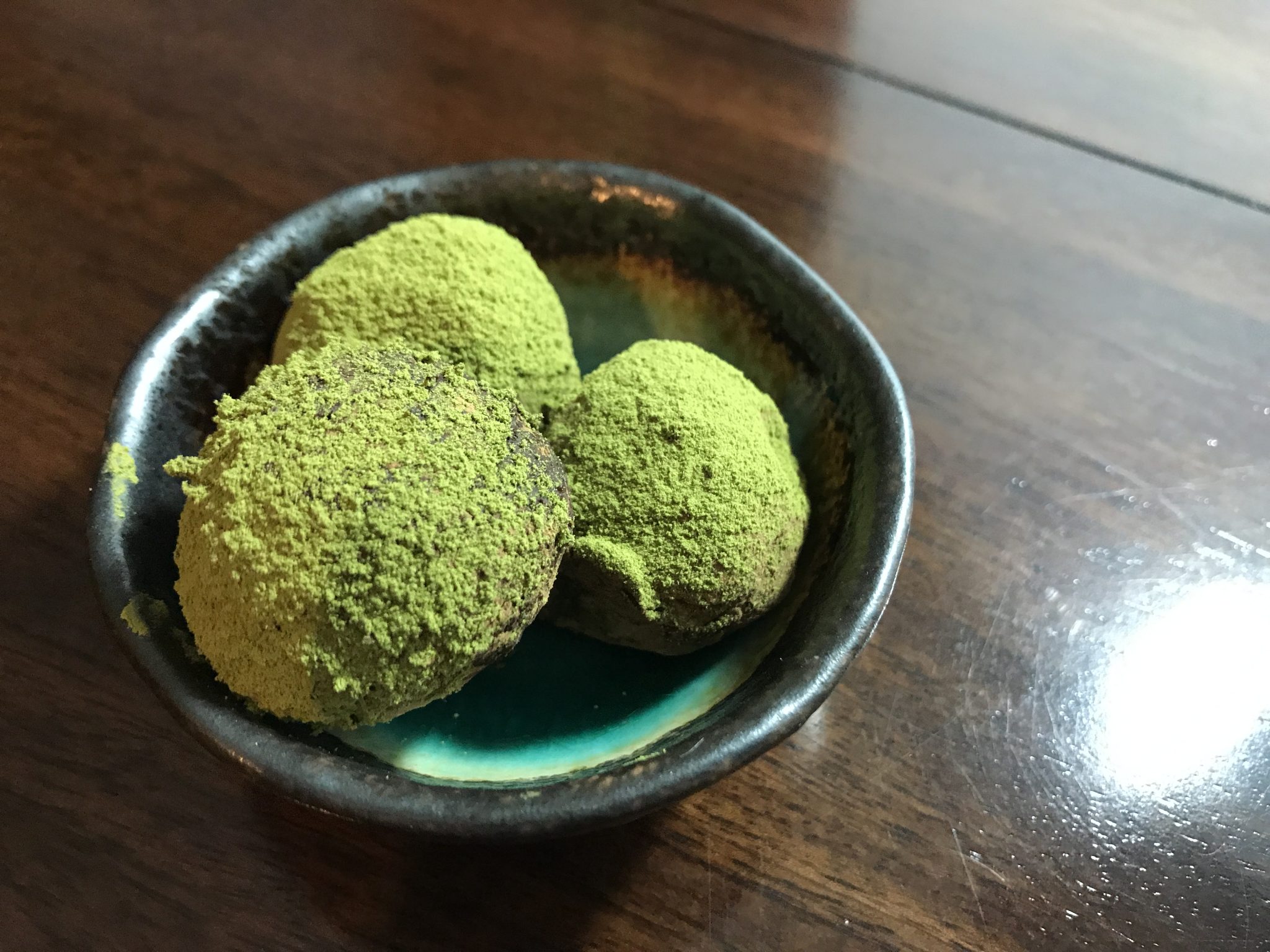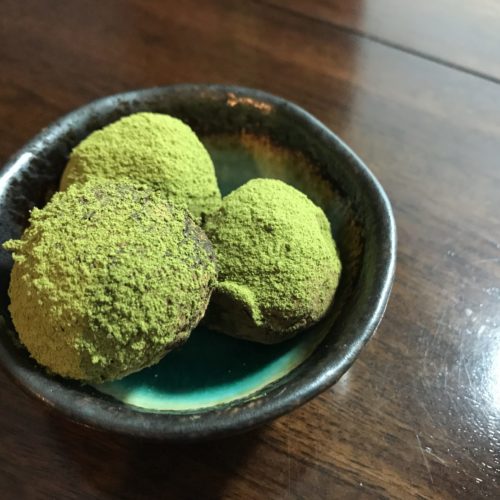 Matcha Truffles

Gluten Free

Keto

Low Carb

Sugar Free

Trim Healthy Mama
A combination of two powerful flavors: matcha and chocolate. You're going to love these. Especially if you use high-quality matcha!
Ingredients
4.5

ounces

dark chocolate

Bakers chocolate or 85% dark

1/2

cup

heavy cream

2

tablespoon

coconut oil

or butter (or one of each!)

2

tablespoons

Swerve confectioners + 1/4 tsp maple extract

or 2 tbsp pure maple syrup

seeds from half a vanilla bean or 1/4 tsp extract

small pinch of Himalayan salt

optional

cocoa powder

about 1 tbsp

matcha powder

about 1 tsp

sugar free white chocolate chips

optional, or if not counting carbs just use 1 bag of white chocolate chips + 1/2 tablespoon coconut oil melted and mixed
Instructions
Melt chocolate in a double boiler (or heatproof bowl set over pan of water)

Add vanilla bean seeds or extract to cream

Add heavy cream with vanilla to chocolate while over low heat, stir well until completely mixed

Chill in fridge for about 30 minutes to an hour, but check it because it can get hard fast

Once it is firm enough to form into shapes, roll in 12-15 balls

Drop into a bowl of sifted cocoa powder (about 1/2 - 1  tablespoon) or dust with cocoa in a mesh strainer (optionally, you can use white chocolate as a coating. Put the truffles in the freezer while you melt white chocolate chips with 1 tablespoon of coconut oil then coat the truffles, keep the truffles chilled so that the dark chocolate doesn't melt into the white chocolate)

Sprinkle lightly with matcha for both the cocoa and the white chocolate options.
Nutrition
Serving:
1
/12 of recipe
Calories:
124
kcal
Protein:
1
g
Fat:
12
g
Saturated Fat:
3
g
Fiber:
2
g
Don't forget to pin this post to your low-carb, keto, or THM-S Pinterest board! See giveaway at the bottom of this post.