Last Updated on June 29, 2022 by Rebecca Huff
During the Holiday season I have two goals when it comes to Christmas Plans: one, make memories with my kids, and two, don't get stressed. Everything else is negotiable at Christmas. I do enjoy having a Girls Only Christmas Party, but if it becomes too stressful I plan a Girls Night at a Restaurant instead. Nothing is worth being stressed at the Holidays when the focus should be on joy! It helps to know what our options are for fun memorable season so I decided to make a little list for a perfectly wonderful celebration.
Part of my Christmas Plans this year include putting the focus more on experiences and less spent on consumer goods. Not only is it better for our budget and the environment, it's also better for my future self who would rather not spend time decluttering in the spring.
My kids are always on board with whatever ideas I throw out there, but they still have a Christmas list for each other. I'm glad that they enjoy giving and spend more time thinking about what they'll get each other than they do dreaming about what they will receive. We've never been ones to go overboard with gifts and this year we decided to draw names (with 10 of us it is better that way) instead of everyone trying to gift everyone. In the past we've done a handmade gift exchange as well which is always fun.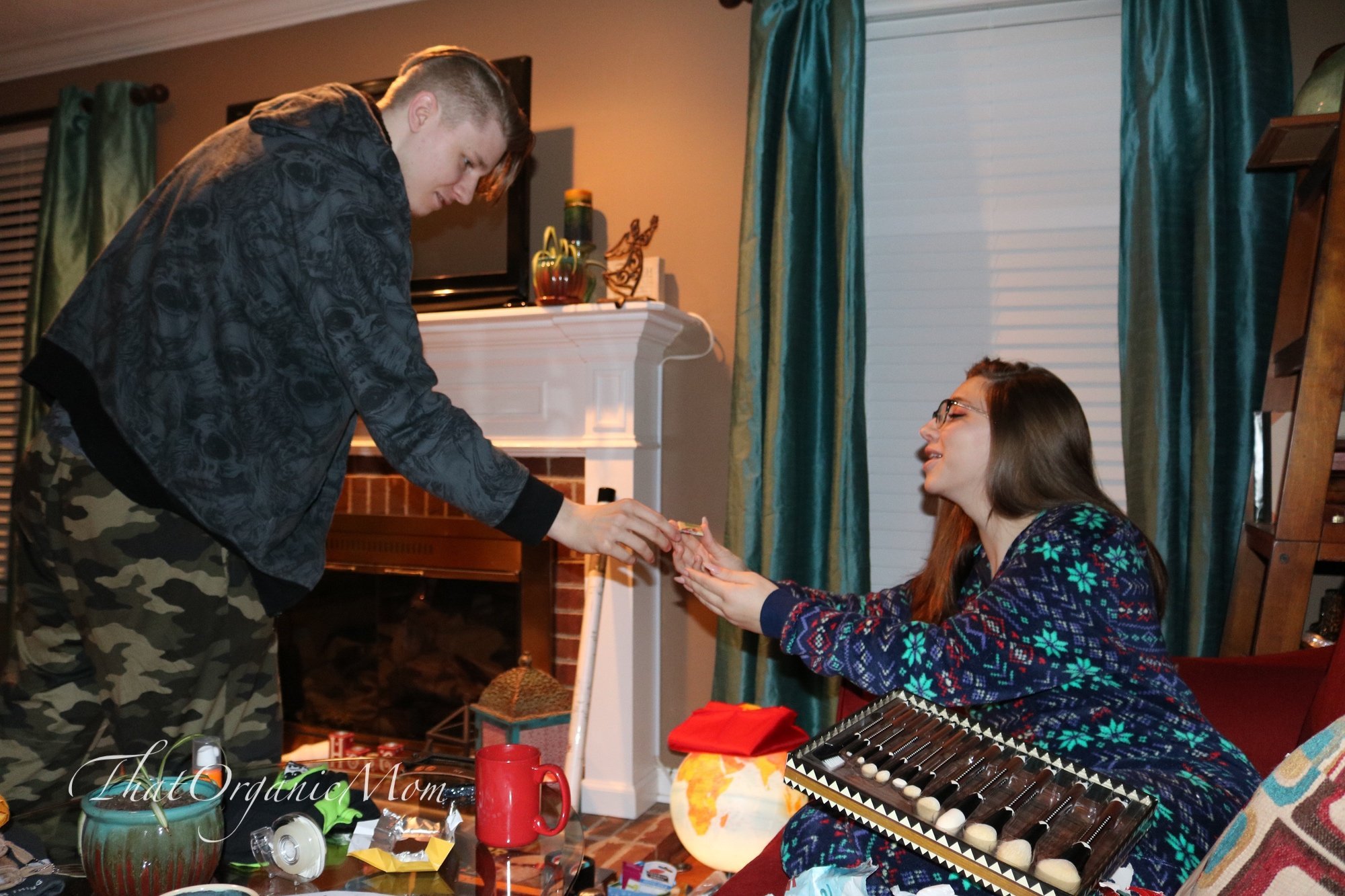 Setting aside gift giving, here are some ways that I like to make Christmas memorable.
Logistics of Christmas Plans: A few reminders you'll appreciate
Record a special holiday voice message! You're friends and family will love hearing it.
Charge your cameras, video recorders, phones etc. in advance, if necessary charge a back up battery!
Get those stocking stuffers out of the way early, unless you decide to skip stockings because it's a lot of work.
If you are buying assembly required toys, make sure to buy and assemble in advance, don't wait till Christmas Eve!
Wrap as you go. Why wait till the last minute to wrap it all? Instead, wrap your gifts as you purchase them so it doesn't seem like a monumental task.
Make a plan for Christmas breakfast in advance that requires very little fuss (see recommendations below)
The night before put some heavy duty scissors and a garbage bag aside (out of the way and safe from little ones) so that you will be able to cut toys loose from packaging and discard packaging as they unwrap. It makes clean up a little easier.
If you'll be having guests, don't forget to buy extras! Things like toilet paper, paper towels, batteries, drinks and the thing we hate to run out of most: butter!
Christmas Eve Nosh Party and The Big Christmas Dinner
On Christmas Eve food is a necessity! Snacking while watching movies, playing games, and hanging out is part of the fun. Earlier in the day you may even like to make some dishes and desserts together. Weeks before Christmas is when I make our Traditional Sugar Cookies to decorate and give away as Eco-friendly presents (no waste when you eat the gift, right?)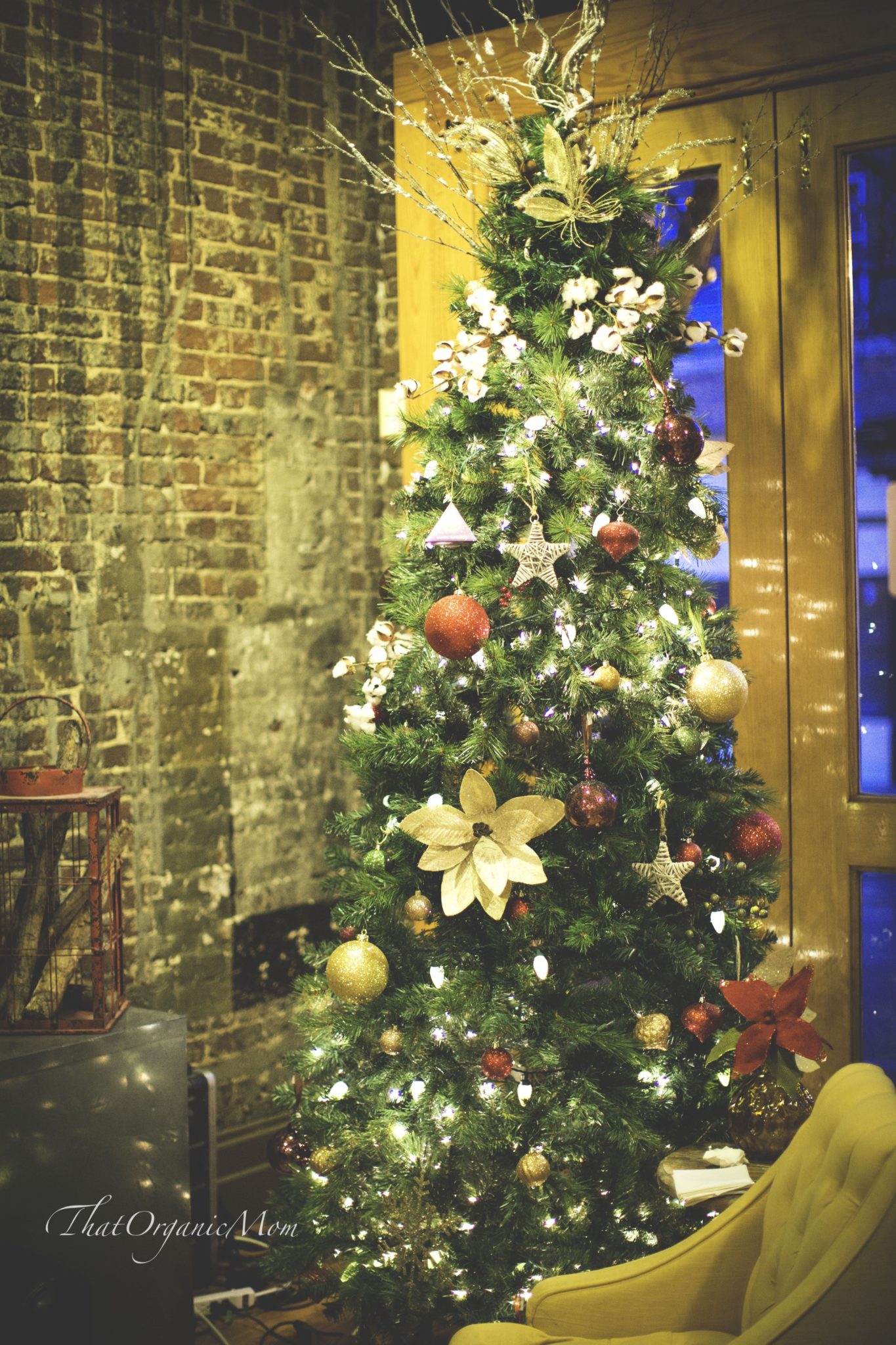 Holiday Menu Favorites
Food for everyone:
Rich and Easy Chocolate Cake is a recipe that beginners will love. My nine-year-old daughter makes this recipe for family members on their birthdays. It can easily be topped with white chocolate chips, crushed peppermints, ice cream and chocolate syrup or whatever frosting your heart desires. Another idea is to top it with marshmallows and then broil till browned on top then drizzle with chocolate sauce!
Traditional Sugar Cookies for the kids to cut out and decorate or Just Cookies for those who prefer to skip gluten and sugar or are following a low-carb lifestyle
Matcha Truffles are a beautiful addition to the dessert table at Christmas and are easy to make! They also make wonderful gifts.
For breakfast I like to make French Toast Casserole because it's easy to prepare ahead and pop in the oven with little to no fuss. You'll love this recipe if you are into traditional Old-Fashioned Cinnamon Rolls.
Low Carb Christmas Favorites:
Low Carb Peanut Butter Fudge for those of us who love fudge! This recipe is easy peasy.
Spiced Rum Maple Truffles are delicious and spiked with a bit of rum to keep you warm during the winter holidays.
Hot Cocoa is an absolute must-have, even for those of us who count carbs! (recipe coming soon) My Ketococoa Hot Chocolate version uses avocado and heavy cream but you could also make this Keto Hot Cocoa with straight butter.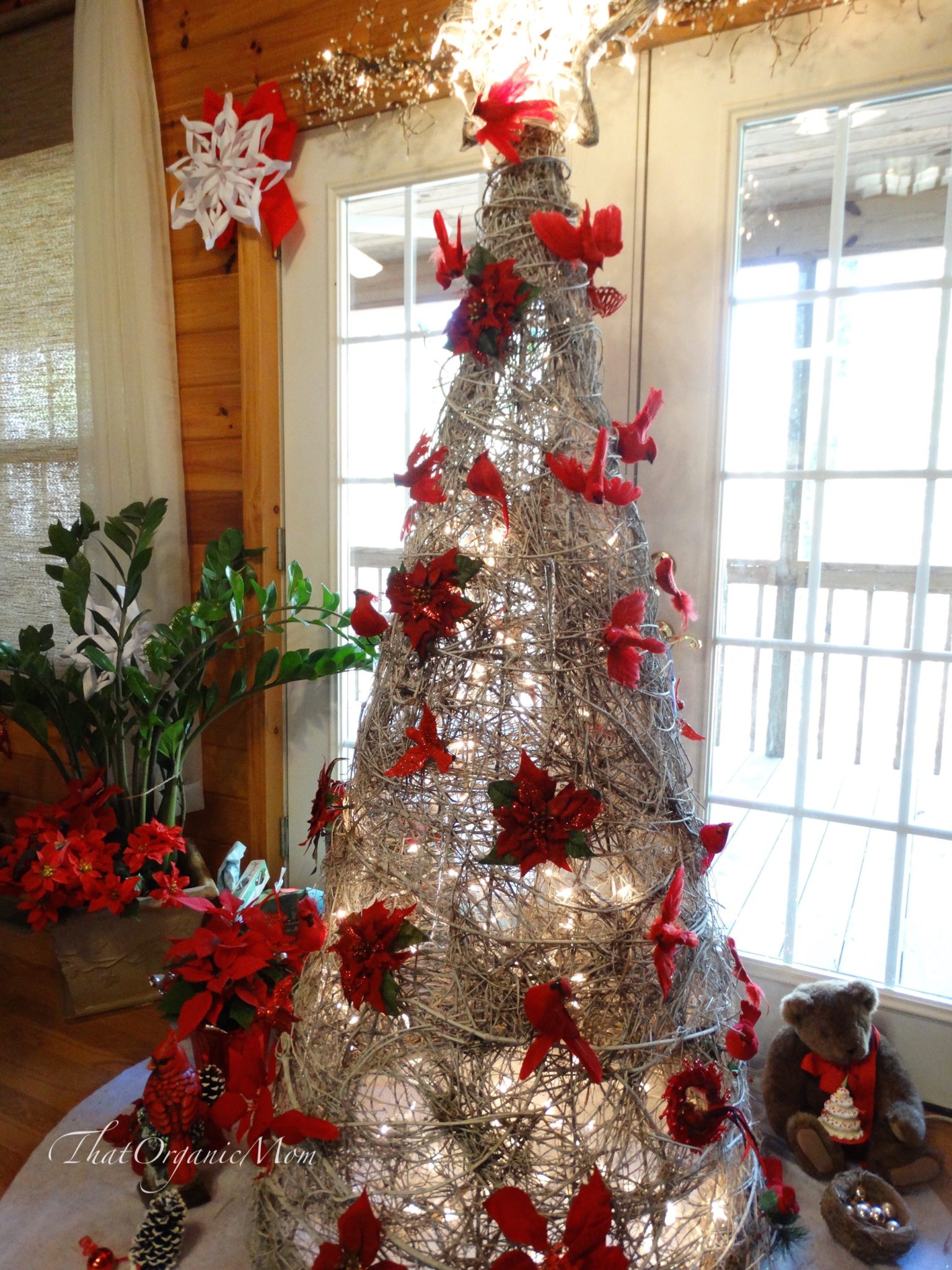 Christmas Books for the family
We love to listen to audio books when we are driving, cleaning, or drifting off to sleep. What better way to get into the Holiday Spirit than listening to Christmas books? Another great idea is to log on to your local library catalog and reserve a big stack of Christmas books! I asked my friends for some of their favorites someone sent me this Christmas Book list on Good Reads.
My goal is to read a portion from a Christmas book each day during the month of December. Here are a few suggestions:
These two are available on Kindle Unlimited (which by the way, has memberships on sale right now!)

Songs and Albums on our Christmas Playlist
I've also included some suggestions from the TOM Tribe and my personal friends, please add yours in the comments at the end of this post!
Pentatonix Christmas (I listened to this album a lot…  but my favorite CD is still Child of the Promise by the O'Martians)
Carol of the Bells
Tennessee Christmas (by Point of Grace, or if you are traditional, by Alabama)
Games we play at Christmas
 Christmas Movies that were suggested by the TOM Tribe
Elf
The Shop Around the Corner
Home Alone
A Christmas Carol
It's a Wonderful Life
Meet John Doe
Charlie Brown's Christmas
Rudolph with Burl Ives
Frosty
The Holiday
Polar Express
Jingle All the Way
The Bishops Wife (1947)
Other Christmas Traditions
One night we usually load up and drive around looking at lights. In Knoxville, there are even Christmas Lights tours where you can ride a bus through town and see lights on display! Cruising around to see everyone's Christmas lights is something I can remember doing for most of my life.
Seeing the Christmas parade in whatever our "current home town" is that year.
At least one night enjoy a quiet candlelit dinner with the family. Even if you order take out! Just sit around the table and eat by candlelight, taking your time to enjoy one another. Tell stories and share memories of Christmas past.
On Christmas Eve we always watch Elf and open one gift. That gift is not a surprise for anyone. We always wrap up a new pair of pajamas for each member of the family. This so that when we take pictures on Christmas morning we look mighty fine in our new pajamas! Throughout the fall I watch for sales on pjs.
My friend Neeley suggests making cinnamon applesauce ornaments, and I had forgotten that I enjoyed making them so I added it to our list this year. She also has a tradition of having her kids hand out Christmas Candy to people when they go into restaurants; they just pass out the candy while waiting for their food to arrive. What a nice way to spread Holiday Cheer!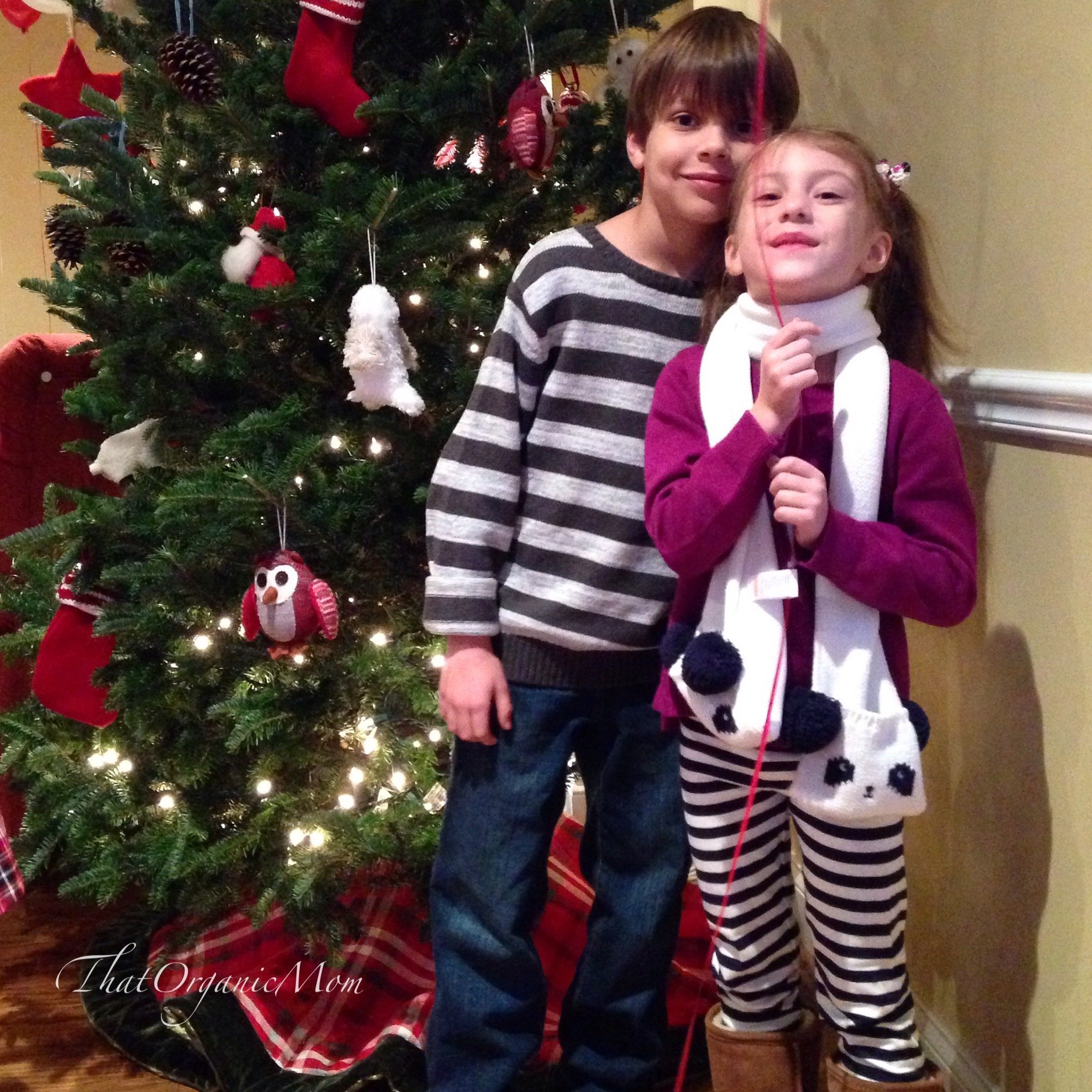 Our pets usually get included in the gift list. My kids like to make the gifts or purchase them but they usually include catnip. Half-moon really enjoyed her Dynamite Catnip stick last year!

I hope you will share with me all your favorite ideas, traditions, movies, music, projects and whatever comes to mind in the comment section. We are always looking for ideas to have a fabulous holiday season!