Last Updated on June 29, 2022 by Rebecca Huff
A blanket makes a perfect gift because it is useful to the recipient! This easy no-sew blanket project is one that kids can do with very little help. Once the strips are cut it's just a matter of tying knots!
Many years ago we started exchanging handmade gifts at Christmas. Each of us would draw a name and make a gift for that person. Being a large family with a wide variety of ages the gifts varied greatly. Some of the gifts included bookmarks, teepees, coffee mugs, knitted blankets, wooden sculptures, artwork, and jewelry.
Younger children sometimes needed help with either ideas or implementation and creation. As life got busier for the older children and as they spread out across the country we decided to skip handmade gifts this year.
Shawna still wanted to make a gift for her sisters this year and since both have birthdays in December she decided to give them something handmade. This no-sew blanket project fit her skill set so it was settled; she'd make them each a blanket and a chocolate cake.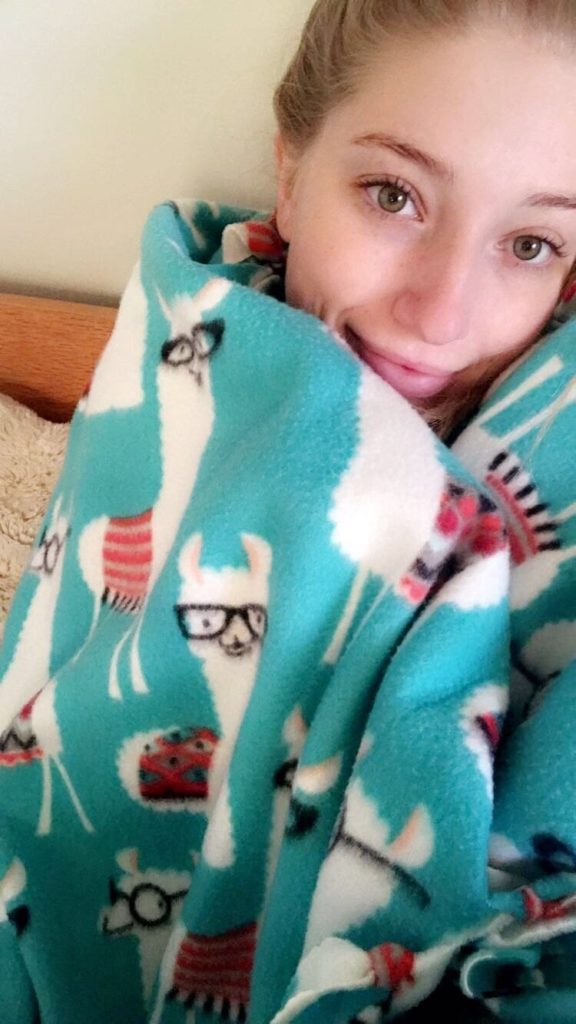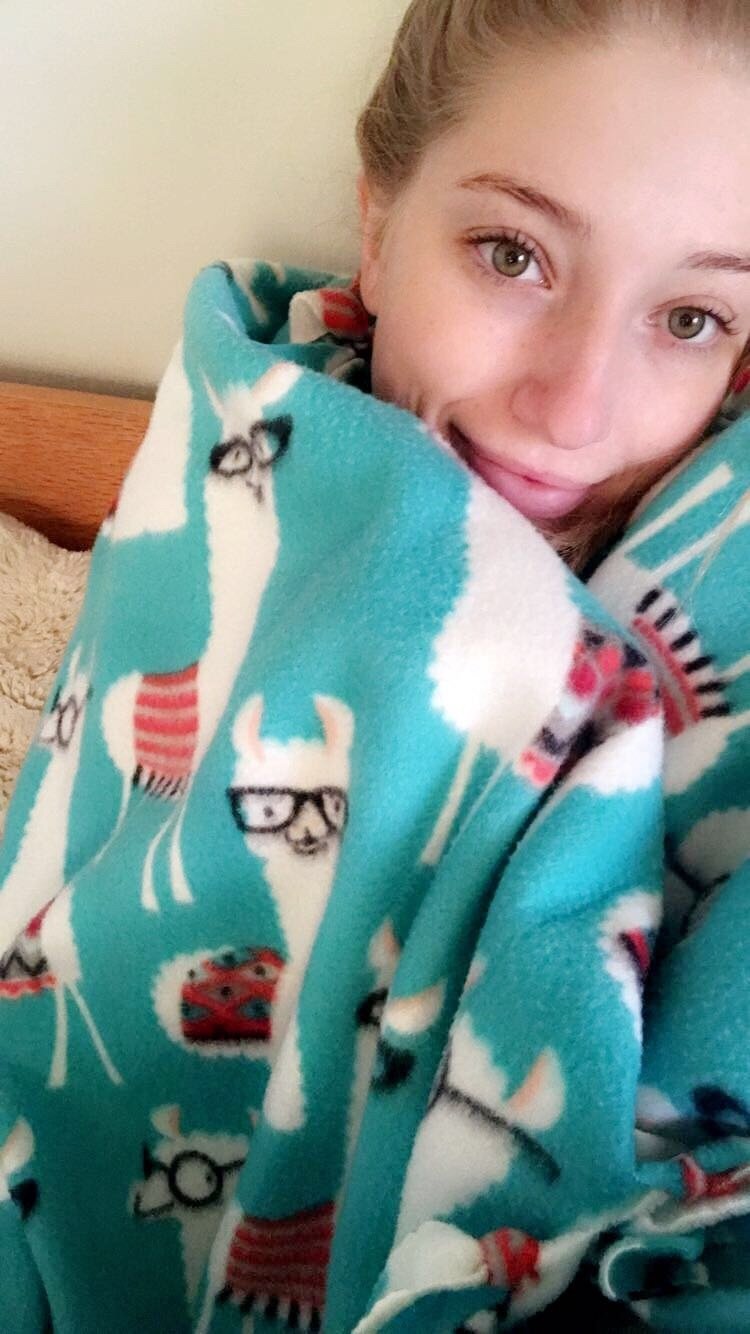 We found some really cute blanket material at JoAnn's Fabric on sale for half-price. You can find this type of material at Hobby Lobby as well, and check online for a coupon if it's not on sale! Fleece can also be purchased by the yard on Amazon.
Shawna chose patterns that were perfect for both of our birthday girls. Since they both live in warmer climates we decided to make the blankets one layer, but in the past, I have always made it with two layers.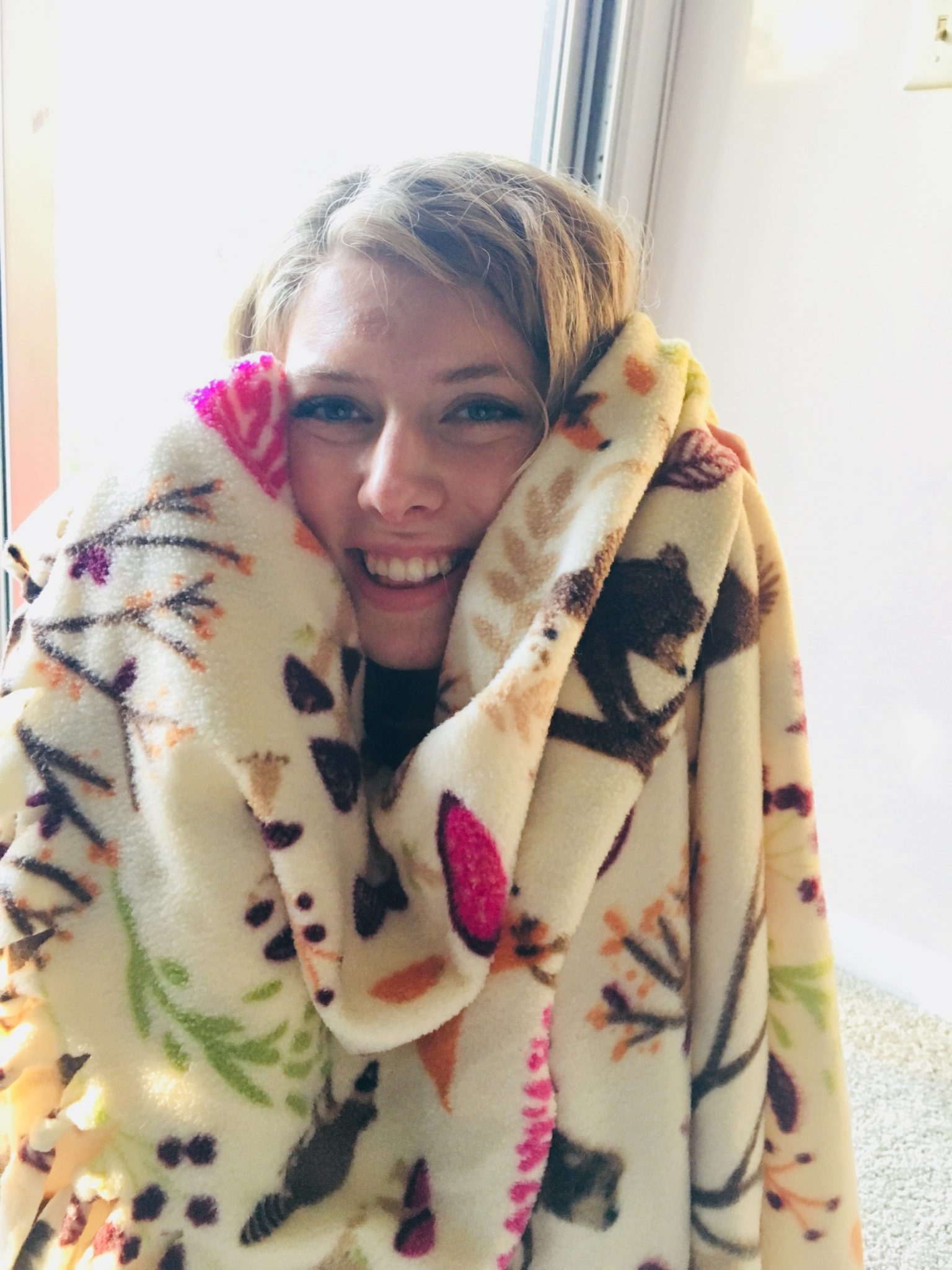 No sew blanket project instructions
Here's how to make this simple blanket project with either one or two layers of fleece.
Materials
You'll need
1 1/2 to 3 yards of fleece fabric per layer
a pair of scissors
If you choose two layers it looks nice to make one layer a solid color and the other layer a print. Had we been making a two-layer blanket with either of these prints, I think a hot pink would make an adorable solid color addition.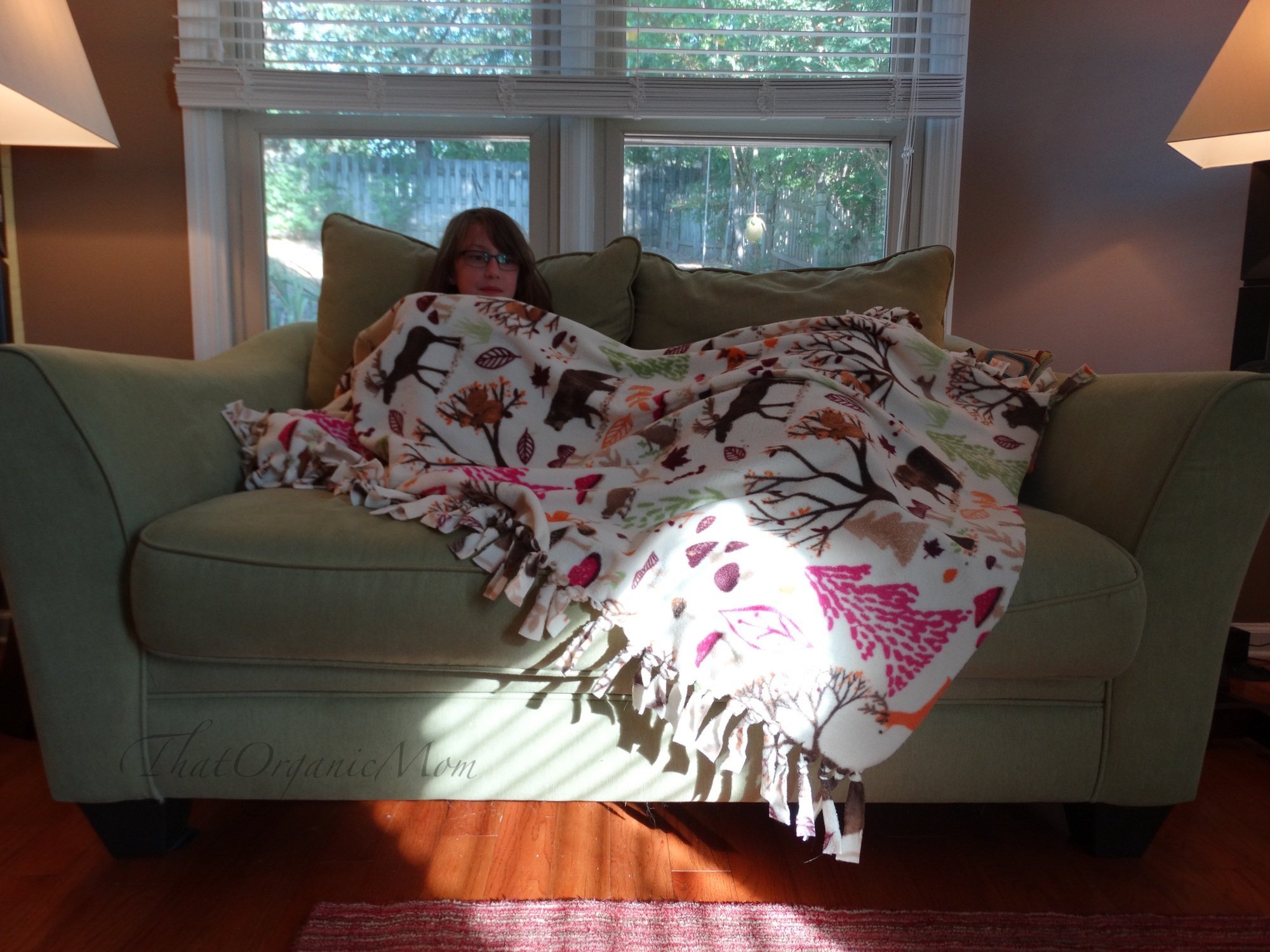 Step One
I prefer to wash the material before I get started on a project, so that is the first step before crafting the blanket. Wash and then as an added option we chose to dry the material with a wool dryer ball that has lavender or pillow potion essential oil blend applied to it. This infuses the blanket with a calming aroma.
Step Two
On a large flat surface spread out the clean, dry material. With sharp scissors cut the edges into strips about 3-5 inches long working your way around the entire blanket. For younger children, you may want to cut the strips for them or supervise this step.
Note: It's easiest to start in the corners and cut at a diagonal, making some of the strips a bit wider or else cut a square out of the corner to keep the strips exactly even.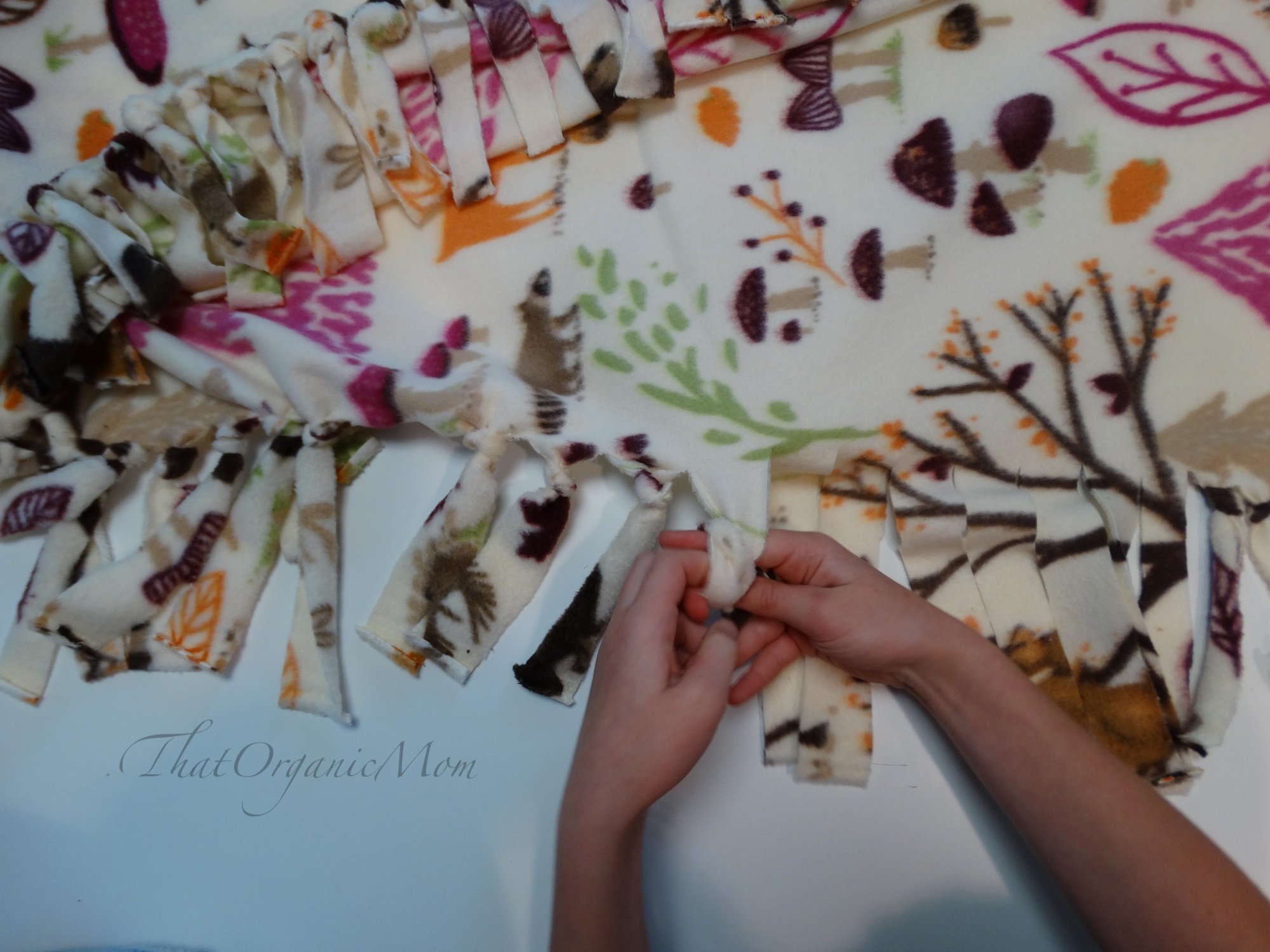 Step Three
For a single-layer blanket tie a knot at the base of each strip. If you are making a double layer blanket, put both layers together and cut the strips then tie the top and bottom layer together using one strip from each blanket per knot.
Work your way around the entire blanket tying knots as you go. If you are using two layers it helps to tie a knot in each of the four corners to keep the layers together while you work.
Once you have worked your way around the entire blanket, your project is complete! How simple is that? We hope you'll try this simple no-sew blanket project and send us a picture of your results! Here's a snap my daughter sent us after she added her new blanket to her room.