Last Updated on June 29, 2022 by Rebecca Huff
My nine year old daughter prepared all the cakes pictured in this post.
We have made this easy chocolate cake recipe dozens of times to the point I have it memorized! Most children enjoy the satisfaction of sharing the fruits of their labor in the kitchen. Knowing that the dish they are eating is one made with their own two hands brings an added dimension of flavor!
This rich and easy chocolate cake is delicious alone or you can top it with vanilla ice cream or whipped topping, chocolate sauce, or whatever your heart desires. It can be made in a round pan or muffin pan, I've even made it into a short bundt cake.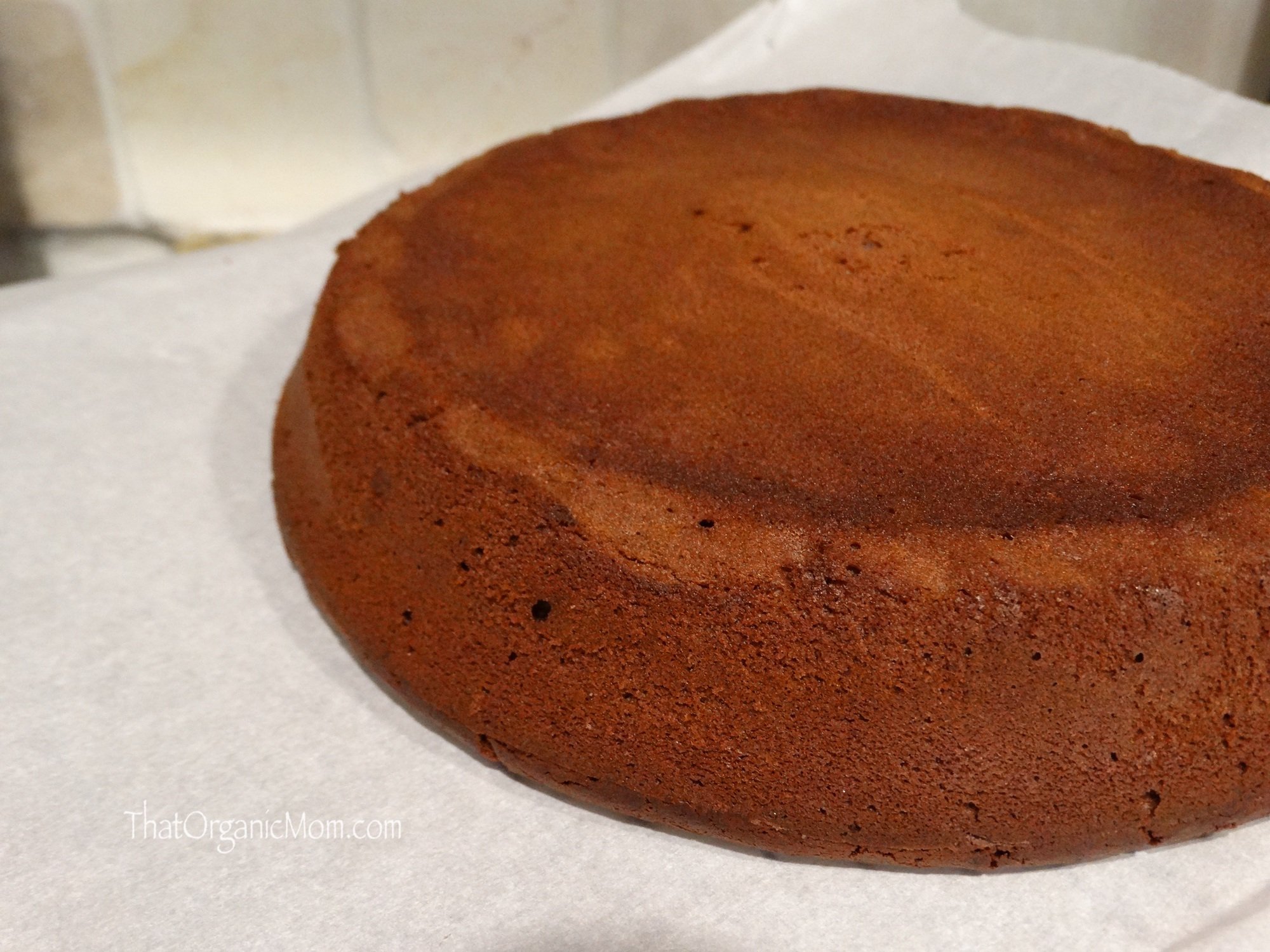 Some children have a very strong desire to participate in preparing meals while others need a bit of encouragement to get started. Almost all children enjoy baking cakes and cookies!
As each of my four daughters have grown up they have shown varying levels of interest in meal preparation. My goal was to equip them with the skills they would need to prepare simple yet nutritious dishes on a daily basis but also the knowledge needed to create whatever their tastebuds desire!
The way I have gone about doing just that is to invite them into the kitchen to work alongside me until they are confident and competent enough to tackle a recipe on their own. After they gain the basic skills needed to follow a recipe they are on their way.
Recently, I asked my daughters what the first thing they learned to cook was. Their answers were varied, and I believe they had a hard time remembering exactly what was their first recipe. Maybe because the cooking with me morphed so gradually into preparing a dish alone that it went unnoticed.
Shawna, being the youngest, has wanted to make birthday cakes for her family members. So I came up with a modification on an old chocolate cake recipe that I believed would be easy to follow and also tasty enough for a celebration. The cake has been such a huge hit we decided to share the recipe with the TOM Tribe. You can see one of her results in this photo I shared on my Snapchat Story. She topped this one with white chocolate chips.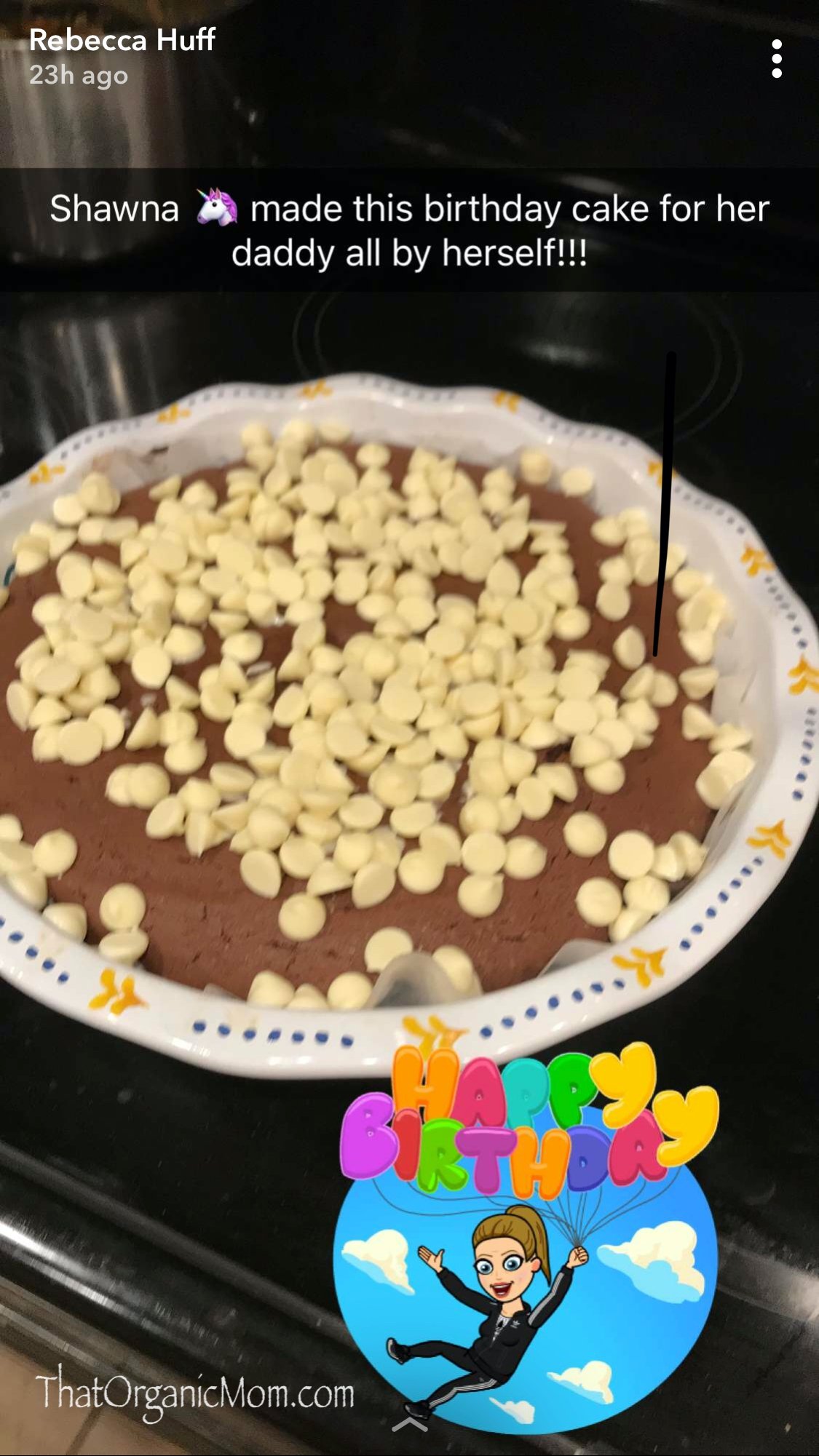 Remember, kids learn a lot while working in the kitchen, so let them get in there and start creating some recipes of their own.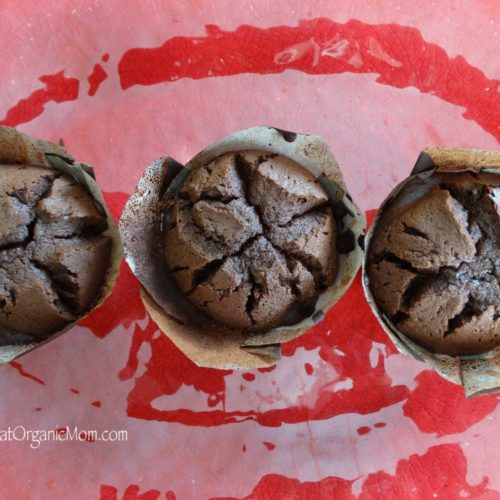 Rich and Easy Chocolate Cake
Chocolatey and rich, this cake will satisfy your sweet tooth and it's easy enough that you won't have to spend all day on it.
Ingredients
3/4

cups

cake flour

3/4

cup

unsweetened cocoa powder

1/2

teaspoon

baking powder

1 1/2

sticks butter

1/4

teaspoon

salt

1

scant cup maple syrup

3

large eggs

1

teaspoon

vanilla extract or seeds from one vanilla bean

1/2

cup

sour cream
Instructions
Preheat oven to 350 degrees

Butter an 8 inch round cake pan, line the bottom with parchment paper (unless you're using a silicone pan)

Sift cocoa, flour, baking powder and salt together in a medium bowl

In a mixing bowl cream together butter and maple syrup until light and fluffy

Add vanilla and reduce to low speed, add eggs one at a time.

Alternate adding flour and sour cream until all is incorporated into the batter.

Pour batter into pan, tapping the pan lightly on the counter to remove air pockets

Bake 30-35 minutes or until cake tester comes out clean

Cool in pan for 10 minutes then remove to a wire rack to cool completely
Notes
I have made this recipe with powdered erythritol and it works for a sugar free cake, however it does change the texture somewhat. Currently, we are working on a gluten-free version that I will link here in the future!