These are the cookies that will save you come every holiday! Make some bunny shaped ones for Easter, heart shapes for Valentines, turkey shaped for Thanksgiving…
You know, I've been "testing" gluten-free baking blends since 2004 when my son was diagnosed with PDD. None that I have tried have made plain 'ole cookies turn out tasty. That is until I started using THM Baking Blend. I promise you, I do not say that lightly!
One time I used some gluten-free baking mix to make pancakes for my brother-in-law, Shane… I remember the sound of the heavy pancake hitting his plate… his look of resignation to try to eat it to keep from offending me. Haha later he and my husband went to Hardees to get a biscuit! Well, I believe even Shane would approve of these cookies! Next time I see him, I'm going to find out!
Cookie Dough

1 1/2 cups of THM Baking Blend
1- 8-ounce package of cream cheese
1/2 stick of butter
1 egg
1 tsp vanilla
1/2 cup Super Sweet
Pinch of salt
Icing
1/2 cup Gentle Sweet or Confectioners Swerve
4 -6 TBSP almond milk, start with 4 then increase to desired consistency (the original recipe called for Heavy Cream. I have made it both with almond milk and heavy cream. The almond milk makes a thinner crispier icing and the heavy cream tends to cling to the cookie better)… experiment with what you have, but start with 1 tablespoon added to the sweetener and increase as you stir.
dash of salt
India Tree Colors food coloring, optional
Caramel Extract, optional (but will turn white frosting brown)
I found the original Whole Food Cut Out Cookies Recipe at Mrs. Criddles Kitchen . I wanted to use a few different ingredients for these and they turned out beautifully.
That may look like chocolate icing but it's not. We used India Tree Colors instead of food coloring, but the results were not what we anticipated…they turned out rather brown. Shawna kept adding a little red and a little blue expecting to see purple but it went from grey to brown LOL I think I will experiment with beet juice, etc. in the future or just leave the icing white.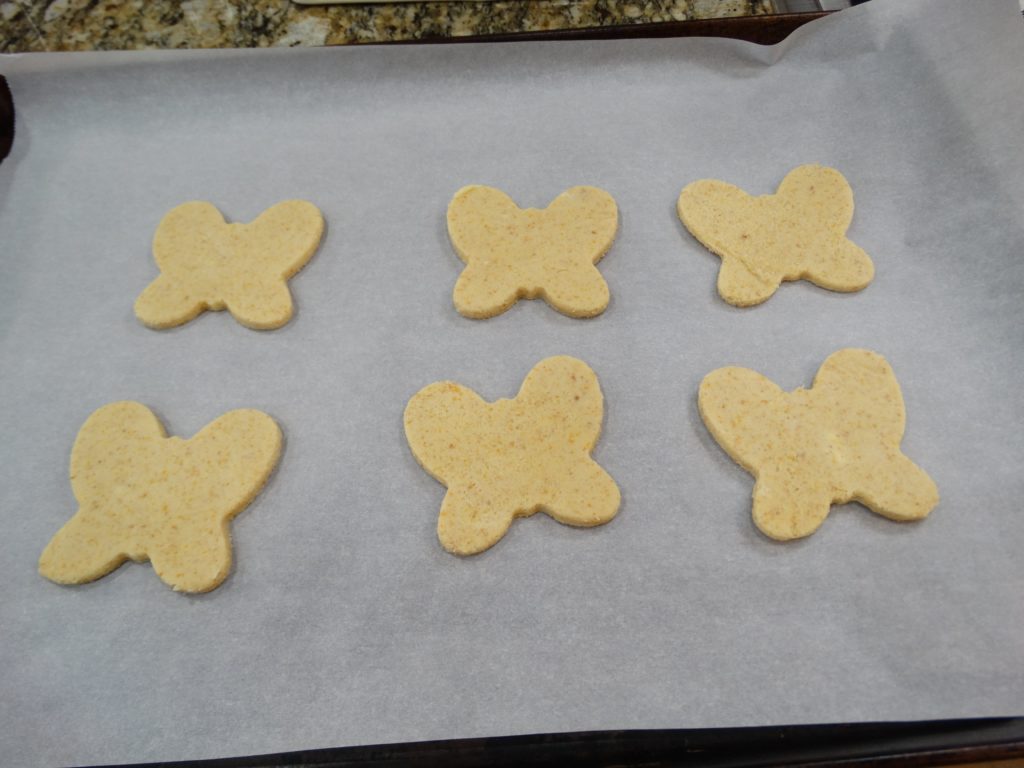 The biggest tip I would give is to make sure the cookie dough is very cold when you put it in the oven. This keeps them from spreading all over the pan. Also, as gluten-free baking mixes are sometimes rather crumbly make sure to let them cool completely. I was so surprised that out of the entire batch we only had one that was broken. I was really impressed by the THM Baking Blend! My 18-year-old son gobbled them right up and my younger children did too. I doubt if anyone could notice that they are gluten free and sugar free.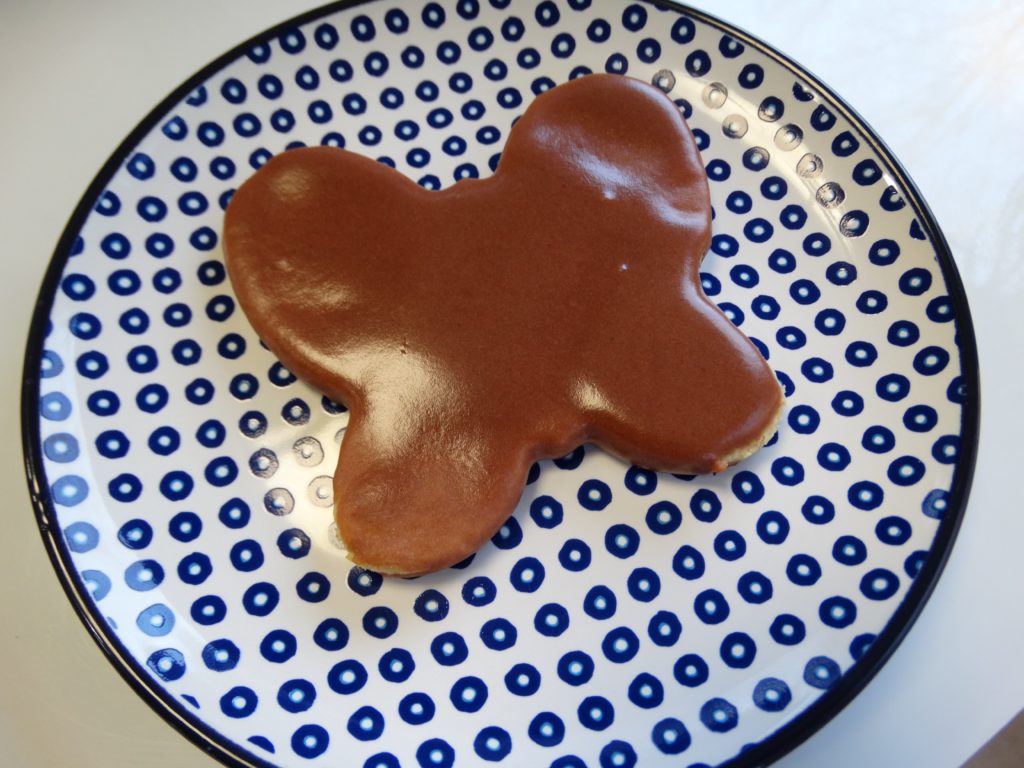 These were so fast and easy to make. My 7-year-old daughter Shawna helped me and I really do believe she could make them on her own. I hope that you will try these yummy cookies, either with the original or the THM Ingredients Recipes. Let me know what you think. If you share your beautiful cookie creations, make sure to tag me so I can see!
Before you go, make sure to download my Two Months of THM Menu Plans at the bottom of this page.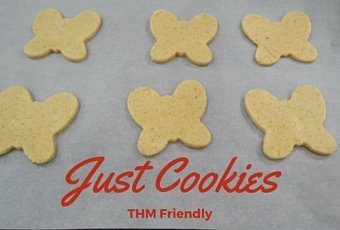 Just Cookies Recipe THM Friendly

Keto

Low Carb

Sugar Free

Trim Healthy Mama
Cookies so fast and easy, you will have to ration yourself! Hide them from your kids, because they taste so good they won't last. This is the THM "Special Ingredient" Version of Mrs. Criddles Kitchen's Cut Out Cookies which uses whole food ingredients. Found here http://mrscriddleskitchen.com/cut-out-cookies-thm-sugarfree-lowcarb-grainfree-nutfree/
Ingredients
Cookie Dough

1 1/2

cups

of THM Baking Blend

1- 8

ounce

package of cream cheese

1/2

stick of butter

1

egg

1

tsp

vanilla

1/2

cup

Super Sweet

Pinch

of salt

Icing

1/2

cup

Gentle Sweet or Confectioners Swerve

4 -6

TBSP

almond milk

start with 4 then increase to desired consistency

dash of salt

India Colors food coloring

optional
Instructions
Throw all the "dough" ingredients in your mixer and mix until it forms cookie dough.

Put dough between two sheets of wax paper and chill 15 minutes

Roll dough to about 1/4″ thickness, working quickly to avoid warming the dough too much

Use cookie cutters to cut out shapes, if the dough gets too warm, chill it again.

Carefully place dough shapes on parchment lined cookie sheet

Bake 12-15 minutes at 375 degrees

While cookies are baking, mix icing ingredients

Allow cookies to cool on wire rack

After cookies have cooled pour or paint icing on