My Girls Night Christmas party was so much fun this year! Inside we had a warm fire in the fireplace, hot cocoa, Christmas music, lots of yummy foods, games to play and gifts to exchange. Outside, I decorated the patio, had a Christmas fire going, and we even played a few rounds of corn hole! Ha!
Me and my gorgeous BFF!
Some of the gals enjoying the fire!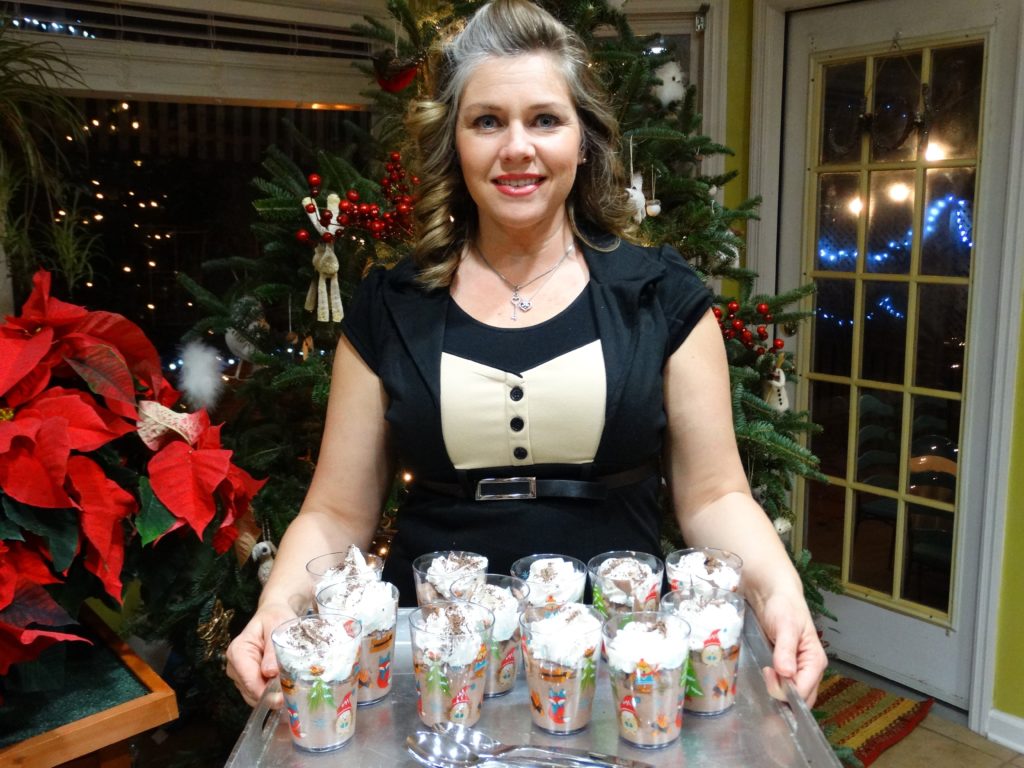 I made this Boozy Chocolate Pudding at Stephanie's request! It was actually really good! I bought this dress on Amazon as a vintage style (and very cheap) but the neckline was too low for my taste so I wore a little black t-shirt underneath. My wizard status is growing in quick! Hopefully, with the gray comes wisdom…
The best part of the Christmas Girls Night party is always the gift exchange! We play the Left Right Game or Dirty Santa with a twist. It's always a lot of laughs. My beautiful BFF Stephanie with her goodies above!
Look how much Baby Hudson has grown! She's a year old at our Christmas Party this year! Last year she was a newborn babe…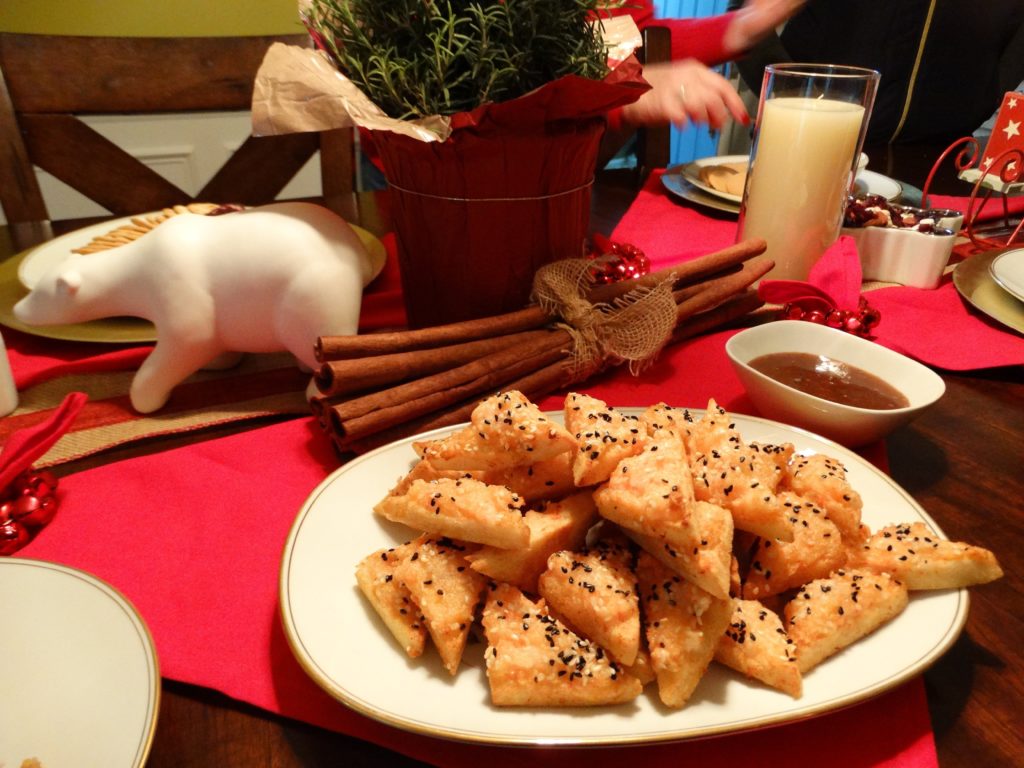 This year I served various hors d'oeuvres from Trader Joe's to make it easy on myself!
Christmas Day with the Family
On Christmas Day we gathered around for our traditional mid-day meal! It's a toss up whether I make it traditional, make it easy or I go with all new recipes. This year I went for easy. Thanks to Trader Joe's …
On the Menu
Smoked Ham (nitrite and nitrate free!)
Sweet Corn (Trader Joes)
Cranberry
Mashed Potatoes
Herbed Potatoes (Trader Joes)
Stonehaus Winery Wines
Organic Coffee
Desserts were various Holiday themed pre-made goodies from Trader Joes!
Games we played
I am really a planner type person, so I usually have a little itinerary. Yes, sometimes I even print it out. I'm scary like that. Things like Mad Libs, Word Search, Treasure Hunts, writing Haiku, reading a story, etc. Often we will play a game of Scrabble, Chess, or Settlers of Catan.
We had a live tree this year. I really enjoyed the look and smell of having a live tree but I didn't enjoy sweeping up needles and reminding myself to water it! I'm on the fence about whether or not to buy a prelit tree after Christmas this year. I have been collecting these woodland creatures ornaments for the last few years! Aren't they cute? And Ivy in her lumber jack shirt!
This Christmas was a little bit low-key. Macey and Brad weren't able to visit and Haley was gone to boot camp. I had my phone by me all day waiting in case she had a chance to call me. I did turn the sound down during our meal and forgot to turn it back up so I missed her call and it broke my heart! Not having all my chickies under my wings during holidays makes me sad!
Looking forward to the New Year! What are your holiday traditions? What are the things you love the most about Christmas Day?