Who doesn't love a good nacho dish? We all enjoy eating this sinful pleasure but if you are focused on maintaining your health you might want to skip the regular nacho fare and opt for this healthy nachos recipe.
Eating out is a rare occasion for our family as we tend to prefer home prepared meals over restaurant food. Though on the occasion we do eat out I try to make the healthiest choice possible which is how we found the Paleo Cafe. Unfortunately, the cafe closed and we were beginning to miss our favorite dishes that we had enjoyed when we visited.
I decided to come up with a version of our favorites and these healthy nachos have been a hit in our family and with guests in our home ever since!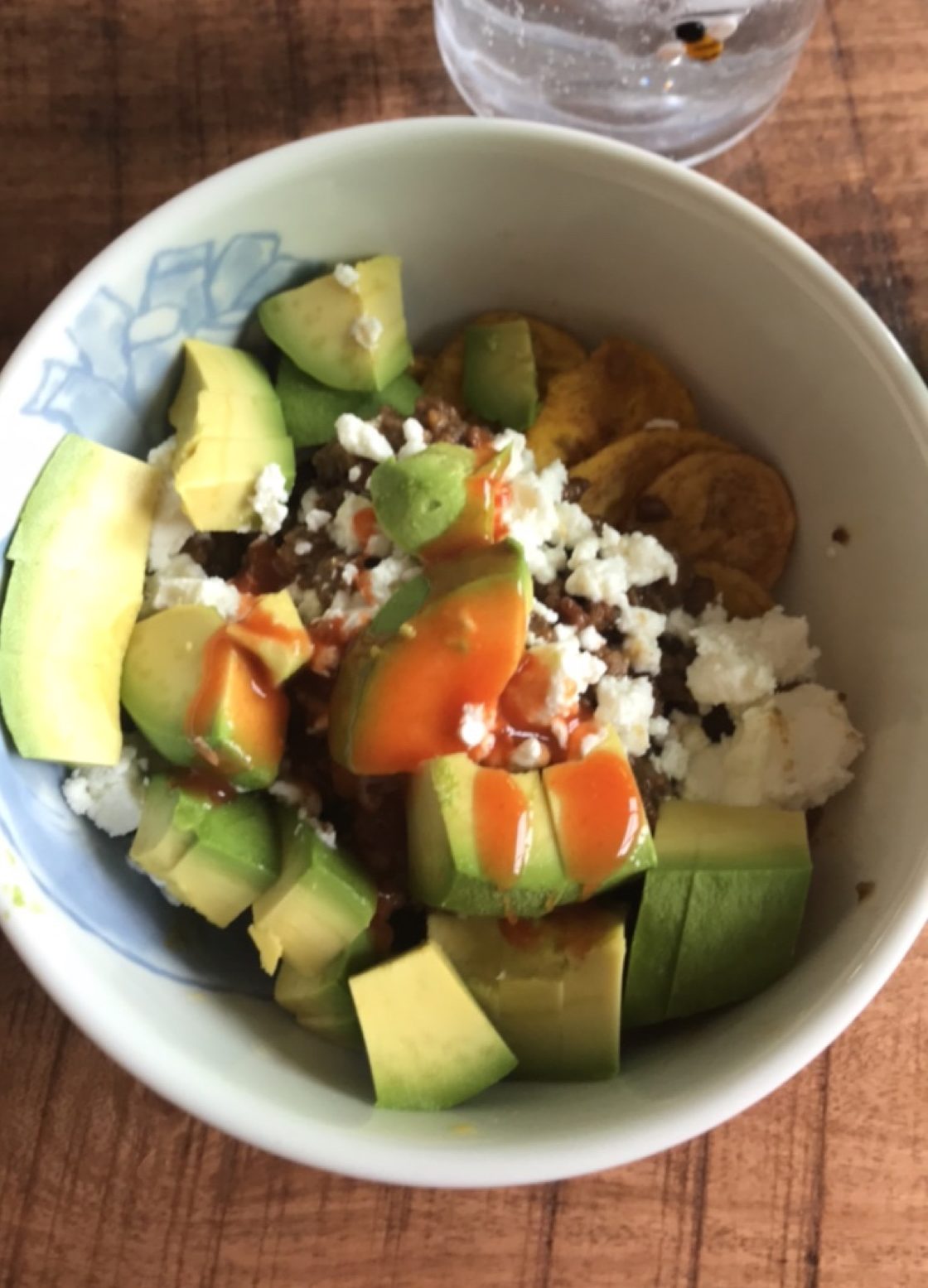 For the Paleo or Ketogenic way of eating, you will most likely want to make your own BBQ Sauce but if you have a favorite bottled sauce that fits your eating style, go for it!
The BBQ Sauce I use when making healthy nachos as a quick meal for my family is from Trader Joe's and it does contain a small amount of sugar. When I have more time, I prefer to make a own homemade BBQ sauce for seriously healthy nachos. You can try my BBQ Sauce Recipe made with either coconut sugar or a no sugar substitute.
Plantain chips are the base for this healthy nacho dish as tortilla chips, even the baked ones, are not exactly health food. This is true for corn tortillas especially if you are avoiding genetically modified foods.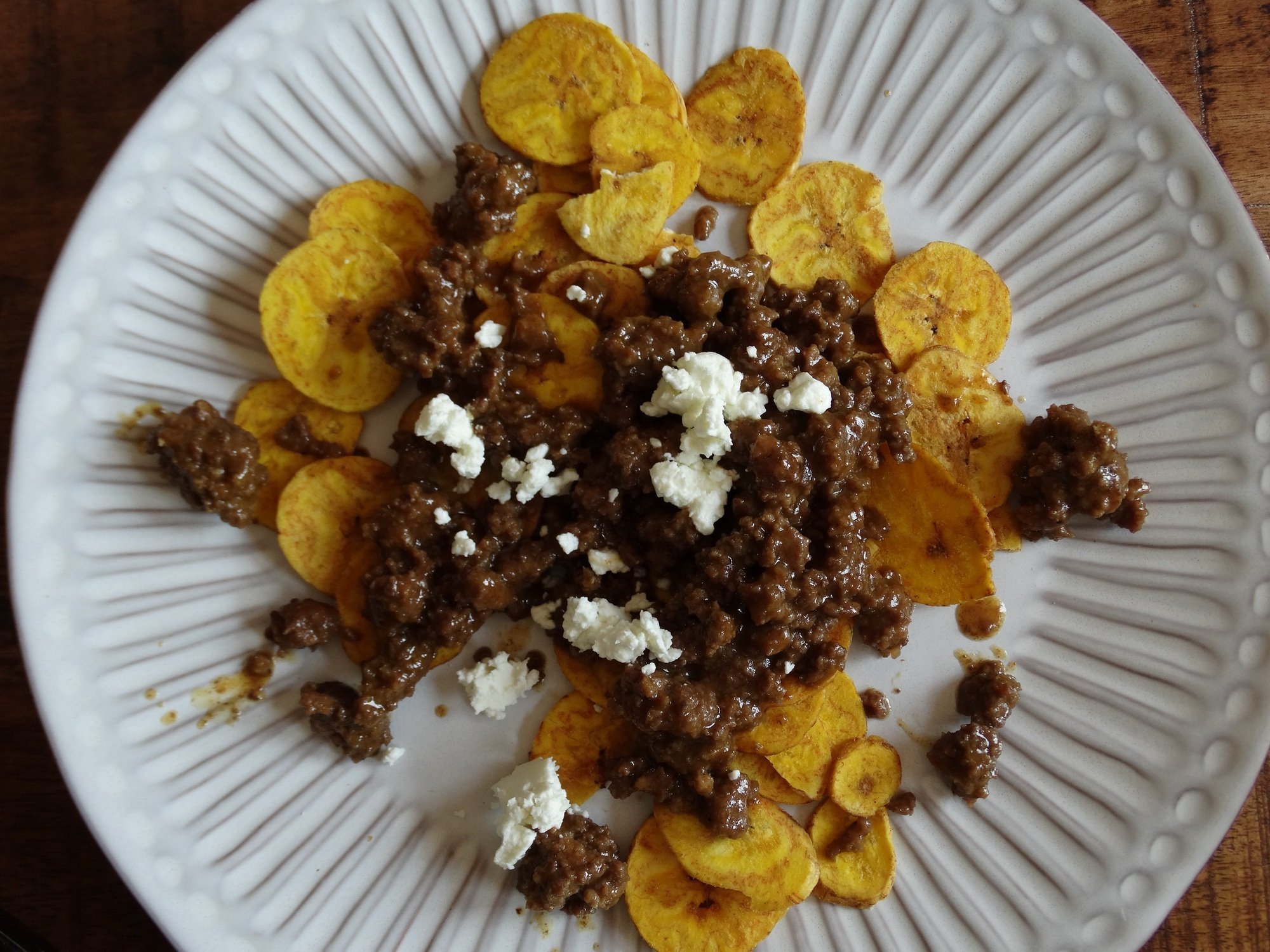 When we had this dish at the Paleo Café, cilantro was sprinkled liberally on top. However, I am one of those people who do not like the taste of cilantro, yeah, it tastes just like soap.  Sadly, I leave it off all the dishes I create even though I know how healthy it is to eat cilantro. If you love cilantro, go ahead and pile it on!
The avocado is such a healthy addition to this recipe, so if your family loves avocado, go ahead and add as much as they like. Some children have an aversion to the texture of avocado, so you could always serve it on the side.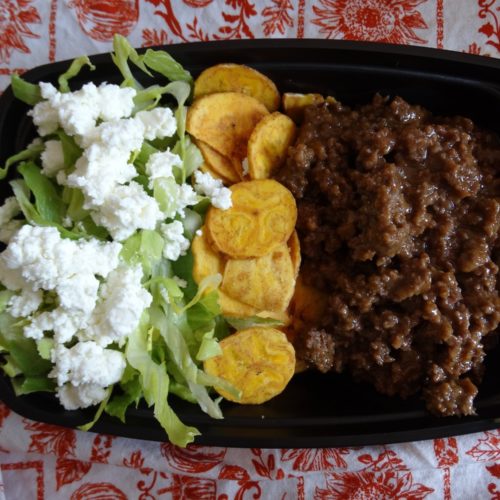 Healthy Nachos - Corn Free

Gluten Free

Sugar Free
You want nachos but not the corn chips, I gotcha covered! These nachos are ALWAYS a hit no matter where or when!
Ingredients
2

lb

Ground Beef

1 - 18

oz

bottle BBQ Sauce

8

oz

Goat Cheese

Plantain Chips

2 bags from Trader Joe's

Lettuce

Romaine works best

Avocado

optional

Cilantro

optional
Instructions
Brown the ground beef in a skillet over medium heat.

Add BBQ Sauce and stir well, turn to lowest heat setting while preparing other ingredients.

Crumble goat cheese.

Wash and chop lettuce.

Peel and cube avocado.

Arrange on plate!
Notes
For Keto or THM S you will want to leave out the Plantain Chips or do what I do and just crush up one or two chips and use it as a garnish. For these options, you can also build the dish into a whole lettuce leaf and eat it like a taco.
Make the full recipe and use the leftovers for meal prep so you can skip the restaurant food this week!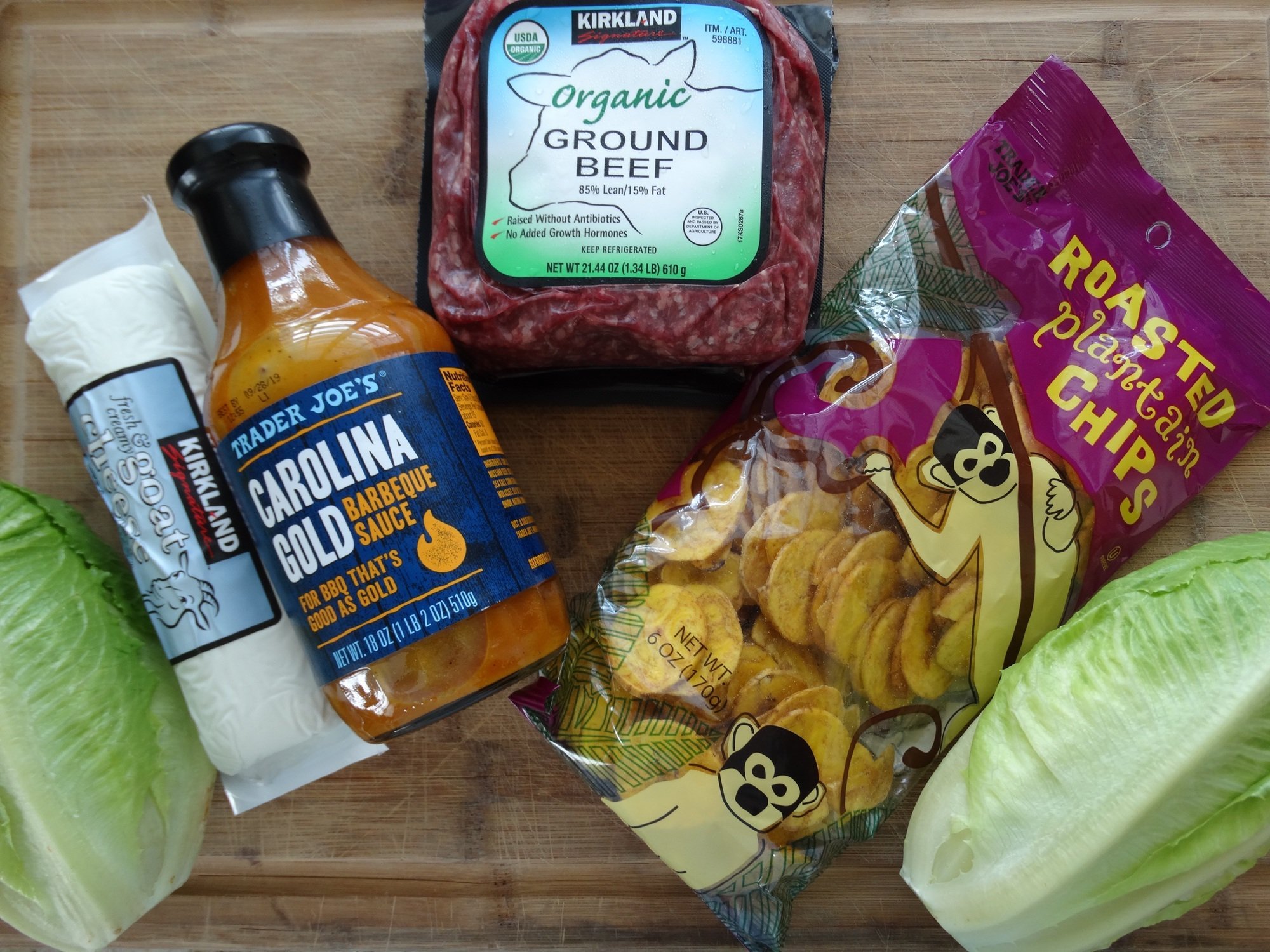 One trick to make sure my husband always eats homemade food even when at work is that I always make more than we can eat at one meal. It is much easier to double or triple a recipe than to set aside an entire day to do a huge meal prep. Either way taking home prepared food to work is healthier than eating out.
For a recipe like these healthy nachos, here (photo below) is how I might package it for him. Separating the meat and lettuce keeps the lettuce from getting soggy. If he wanted the avocado on this I would send a whole avocado for him to freshly add to the meal because they tend to brown when added to the top of a meal like this.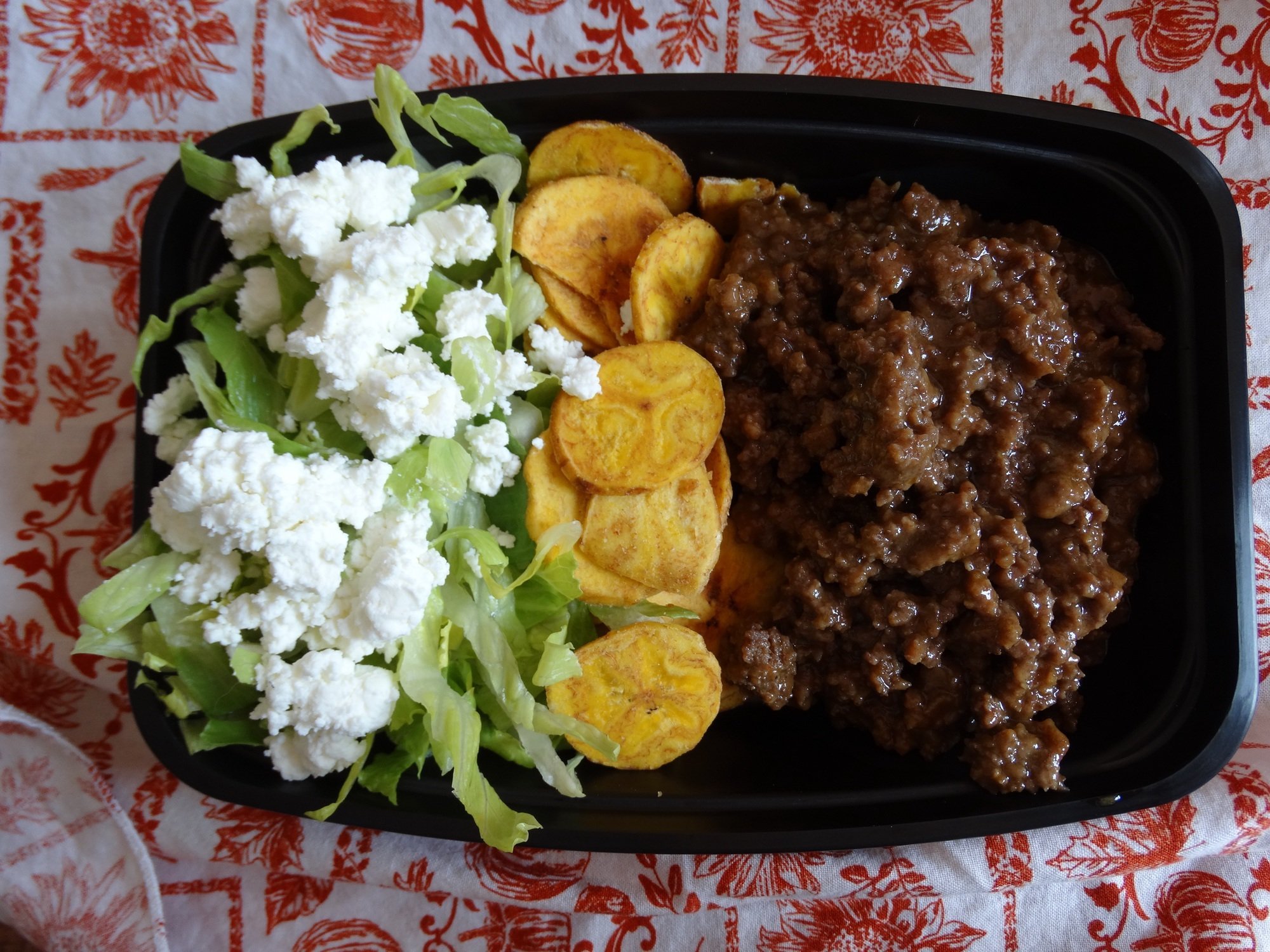 This dish is packed with flavor yet so simple to make. Costco is where I get the bulk of my foods like the ground beef, lettuce, and goat cheese. Specialty items used to flavor and garnish dishes are easier to get at Trader Joe's, like the Plaintain Chips and BBQ sauce. I have also used a Whole 30 approved BBQ Sauce. You can use your favorite BBQ sauce if you can't find the ones I suggest. Try to find a sauce that isn't too heavy on the vinegar though.
I'd love to see if you try this recipe, so make sure to tag me in your photos!