Food, exercise and sleep.
There are three simple things you can tweak to improve productivity. What you eat, how you move, and how you sleep. Improve these three areas of your life and you will find yourself to be much more productive. Think of it as a healthy life hack that has major benefits.
Let's start with exercise. When you exercise your body will experience positive changes in your ability to deal with stress, to concentrate, how much energy you have, and your overall sense of well-being. Exercise increases blood flow to your brain which will improve your ability to concentrate as well as your ability to think clearly. When you exercise the increased blood flow actually creates new blood cells.
Not only will exercise physically improve your brain but it can enhance your mood, help your memory and increase your ability to focus.
Performing aerobic exercise has a major impact on improving focus and the ability to make decisions. Walking, running, swimming laps and other aerobic activities will help in this area. Classes are also great for aerobic exercise, so if you have access to Zumba classes or kickboxing that is also a great way to sharpen your focus.
However, learning balance, such as in yoga or weight training, will help you really sharpen your concentration and focusing skills. Yoga also improves mood and self-satisfaction, so I like to do yoga once or twice a week. It goes great sandwiched in between weight lifting sessions. Right now my schedule is Weight Lifting on Monday, Wednesday and Friday then Yoga on Tuesday and Thursday. I try to warm up by walking first.
If I manage to stick to my Monday through Friday gym routine, I don't do a specific workout on Saturday and Sunday. I do try to get in a good long walk on Saturdays, usually downtown or at the Farmer's Market or maybe doing some sightseeing with the kids or a relaxing Nature Walk.
I'd like to say I reserve Sunday for rest completely, but I have not mastered that skill … yet.
Now on to FOOD!
Here's a list of the top 10 foods you should be eating to improve your concentration.
Getting it all done and resting well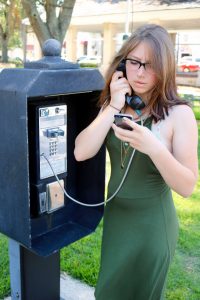 I have conversations with my friends about getting it all done. I think many of us feel like we are constantly multitasking, trying to stay on top of all the jobs we juggle. I often say I can do ONE of my jobs well at a time, but not all of my jobs well at the same time. Can you relate?
My daughter Ivy insists that it is impossible to multi-task, and though what she says may have some merit as your brain really is just switching quickly back and forth between activities, I still argue that I multi-task on a daily basis.
Research shows, however, that if you want to increase your productivity level, you should avoid multi tasking. So, when you want to really concentrate, on say, writing a blog post or a lesson plan, or even just making a menu plan or grading papers, whatever it may be that requires your full attention, follow these tips:
Unless you are anticipating an emergency, put your phone on do not disturb or airplane mode
Instead of looking at social media or your email accounts multiple times throughout the day, set aside a certain time to check and manage both. I have found that I accomplish much more when I limit my social media time to once per day. As for email, I set up one email account that I use exclusively for subscribing to newsletters. That way I can get through my business and personal email inboxes in a reasonable amount of time
Spend time relaxing or in meditation. I have a habit of spending the first moments of my day reading my Bible and praying, which helps my mind to focus.
If you insist on multitasking, make sure the tasks are compatible. For example, my daughter Haley gets ready for her day while listening to podcasts. She is a treasure trove of information and stays on top of the latest trends and techniques by doing so. She could spend that time listening to music, but instead she feeds her mind with useful information. While I do the dishes or clean, I usually listen to audio books. We also listen to them while driving around town. This type of multitasking is ok.
Music. While music is ok for doing repetitive tasks, it's not really a good idea to listen to music while studying, especially music with lyrics. On the other hand, ambient classical music can work just fine for studying or creating. In the end, do what works for you.
Sleep
On a final note, getting enough sleep is one of the most important things you can do to improve your ability to concentrate. So if you are skimping on sleep, it's time to correct that. Sleep is vital to survival. Research shows that a clear, alert brain allows us to focus, learn and remember information, and to be creative.
On the flip side, when we're sleepy, we make tend to make more mistakes and are less productive in school and at work.
Time to increase your productivity!
"Perfection is Achieved Not When There Is Nothing More to Add, But When There Is Nothing Left to Take Away" French writer Antoine de Saint-Exupery is a great reminder that often, less is more.
If you are trying to get healthier you could Start Here.
Don't forget to pin this post!
SaveSave